Special Offer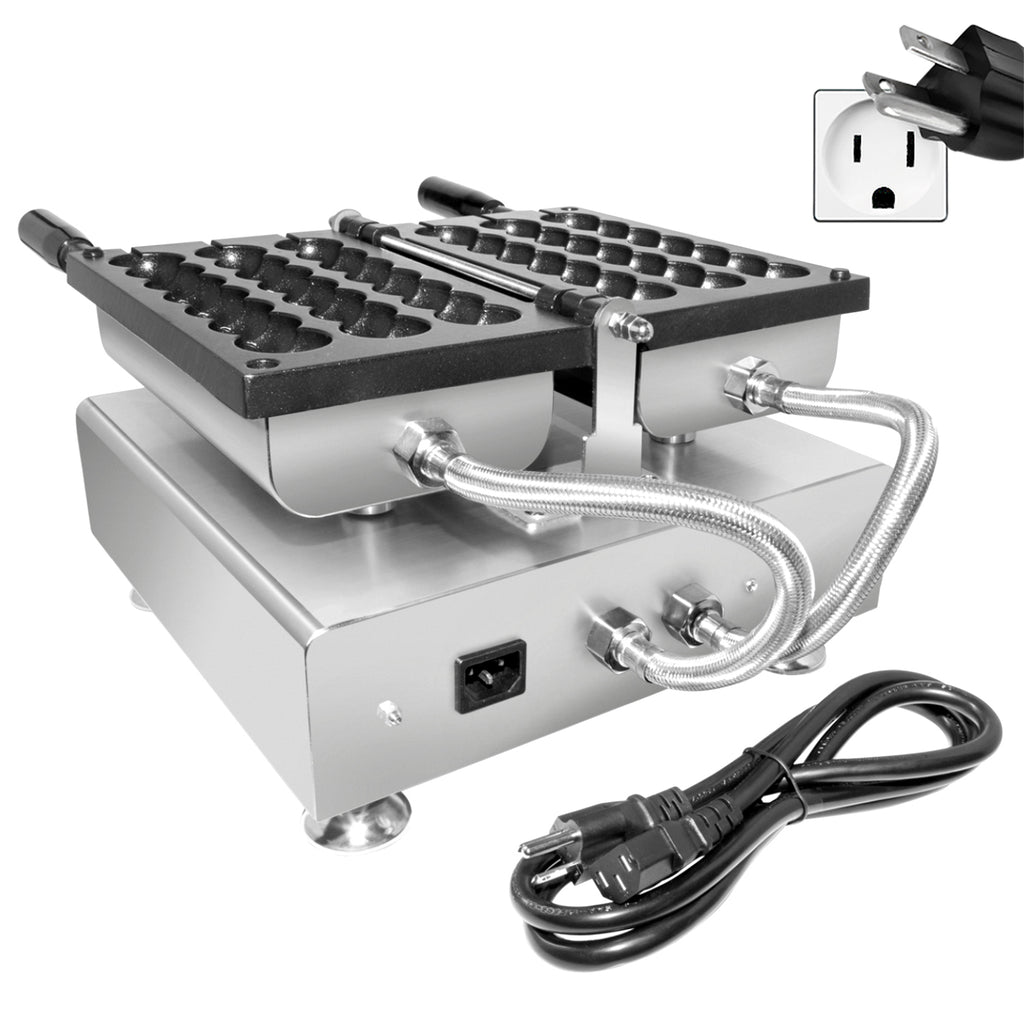 AP-447 Waffle Stick Maker | 3 Bead-Shaped Waffles | Waffles on a Stick Iron | 110V
Professional Machine for a Waffle Business
This Waffle Stick Maker is designed to cook three stick waffles shaped like little balls. The stainless steel body is strong and durable, the power consumption is 1.56kW. Nonstick plates coating ensures an even and beautiful waffles color.
Great Choice Among Stick Waffle Makers
Sweet & Savory
These waffles on a stick can serve as a dessert or as a nutritive snack between meals. You can add both sweet and savory topping to them, depending on your current needs. Chocolate, maple syrup, or some processed cheese - these waffles will remain delicious whatever you choose!

Strong and Durable
The body of the machine is made of 201 stainless steel, which is known for its durability and rust-resistant qualities. Stainless steel is widely used for professional kitchen equipment because it ensures long service life even if the machine is extensively used in the kitchen.

High turnover
With this stick waffle iron, you can make three waffles at once, which allows you to serve more customers and increase turnover. In a long term, the appliance is really cost-effective and provides good value for money.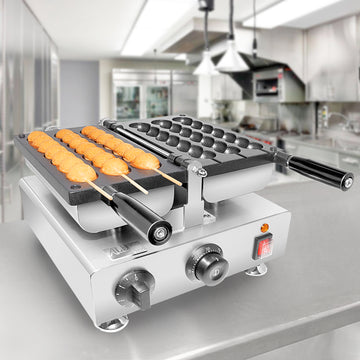 Take a closer look at this Stick Waffle Iron:
✪ UNIFORM HEATING: even warming ensures that each waffle obtains beautiful golden-brown color

✪ SAFE FOR HANDS: plastic handles don't overheat and prevent the employee's hands from scalds

✪ STABLE FEET: the appliance is featured small sturdy feet that secure it on the tabletop

✪ MANUAL CONTROL: all the operations are pretty easy to understand and learn fast
SPECS: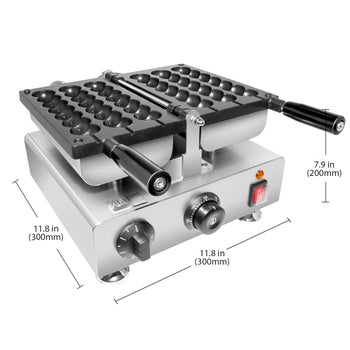 model:

AP-447

package size:

17" x 14" x 10"

machine size:

11.8" x 11.8" x 7.9"

material:

Full stainless steel

voltage:

110V

shipping weigh:

31.0 lbs

machine weight:

26.0 lbs

power kw amp :

1.56 kW (14.2 Amp)

product shape:

beads-shaped

no of products:

3 Waffles

product size:

7.9" x 1.2"
Reviews and Questions
Waffle on a Stick Accessories