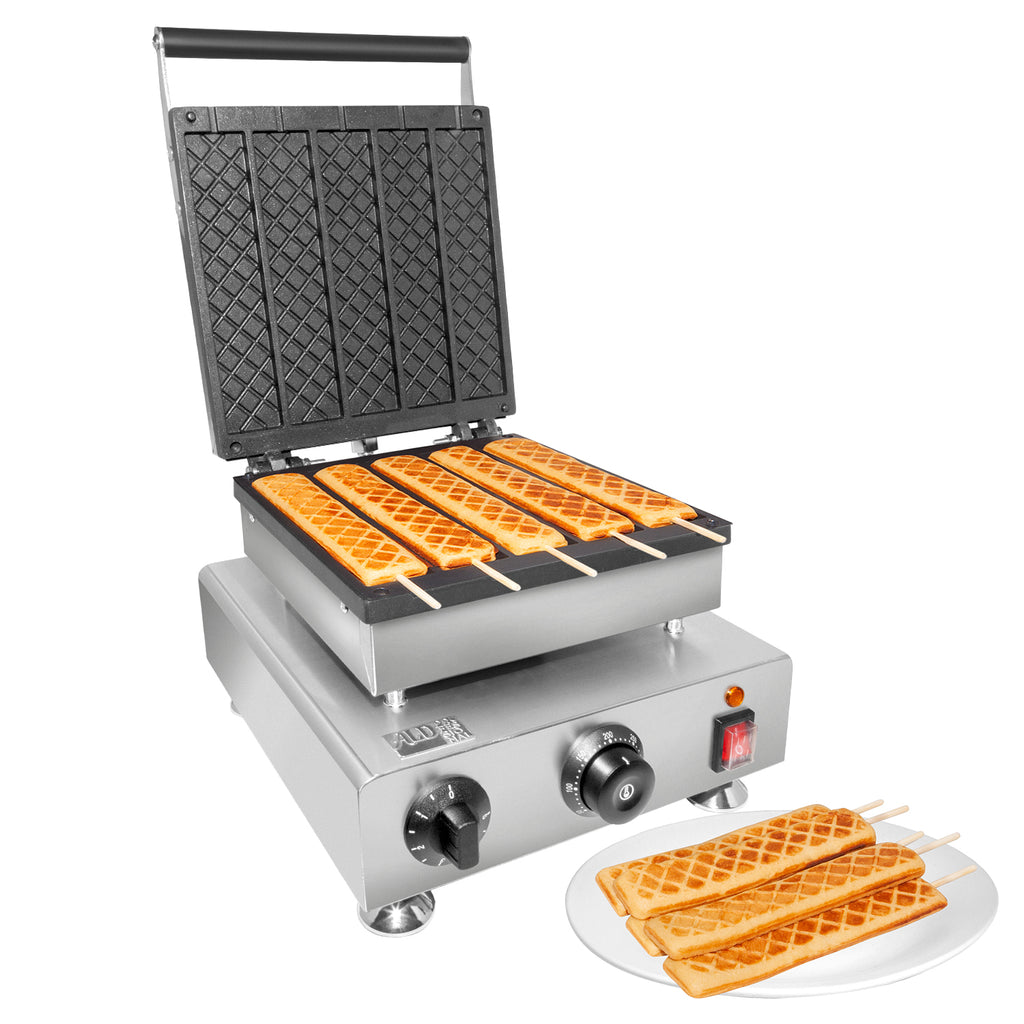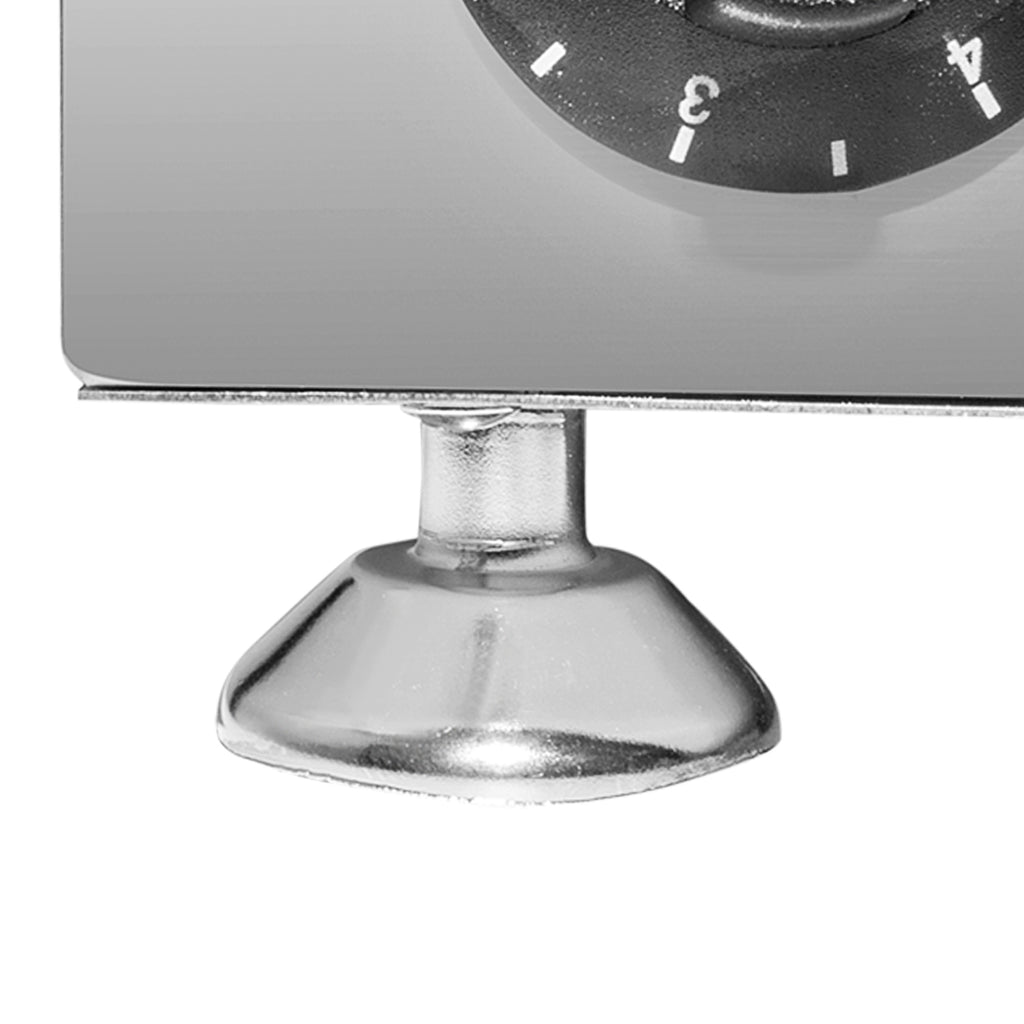 AP-515 Waffle Stick Maker | 5 Flat Waffles | Checkered Pattern | Nonstick | 110V
Five Crunchy Stick Waffles in a Time
This press-type waffle maker is designed to make 5 flat waffles on a stick. Each waffle is decorated with a checkered pattern. The machine consumes the power of 1.65 kW. The body is made of 201 stainless steel, and the baking pans are nonstick-covered. The appliance is equipped with a timer and temperature control.
Great Solution for a Stick Waffles Business
Practical design
This babycakes waffle stick maker is small enough to fit even a tiny commercial kitchen. Due to the nonstick coating, the dough doesn't stick to the baking pans, and the flat stick waffles obtain beautiful uniform color.
Time-saving
Since this waffle iron makes five flat waffle pops at a time, it allows you to serve them fast and increase turnover. Moreover, the machine is equipped with a timer and switches off when the pre-set time is over. So, you can just keep yourself busy with other duties while the waffles are being cooked.
Popular snack
These flat waffles on a stick can be served indoors and outdoors, they are easy to take away and eat on the go. They are perfect for breakfast and as a snack between meals. That's why they will always be in high demand.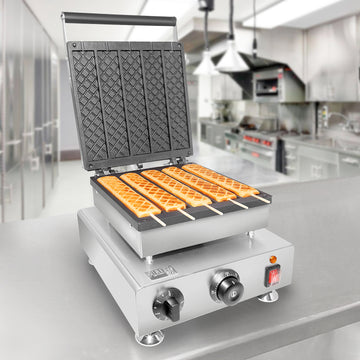 Note these features:
✪ BEAUTIFUL DESIGN: due to the classic checkered pattern these waffles on a stick look so appetizing!

✪ LONG HANDLE: lift and lower the upper baking pan with this plastic handle that doesn't overheat

✪ TEMPERATURE CONTROL: regulate the color of your stick waffles by adjusting the heat level

✪ STABLE CONSTRUCTION: small feet secure the machine on the tabletop and facilitate its lifting and moving
SPECS:
model:

AP-515

package size:

17" x 15" x 11"

machine size:

13" x 11.8" x 9.9"

material:

Full stainless steel

voltage:

110V

shipping weigh:

24.0 lbs

machine weight:

20.0 lbs

body type:

Waffle Stick Maker

power kw amp :

1.65 kW (15 Amp)

product shape:

checkered flat waffles

product size:

8.3" x 1.7" x 0.6"

productivity:

5 waffles
Reviews and Questions
Waffle on a Stick Accessories