Special Offer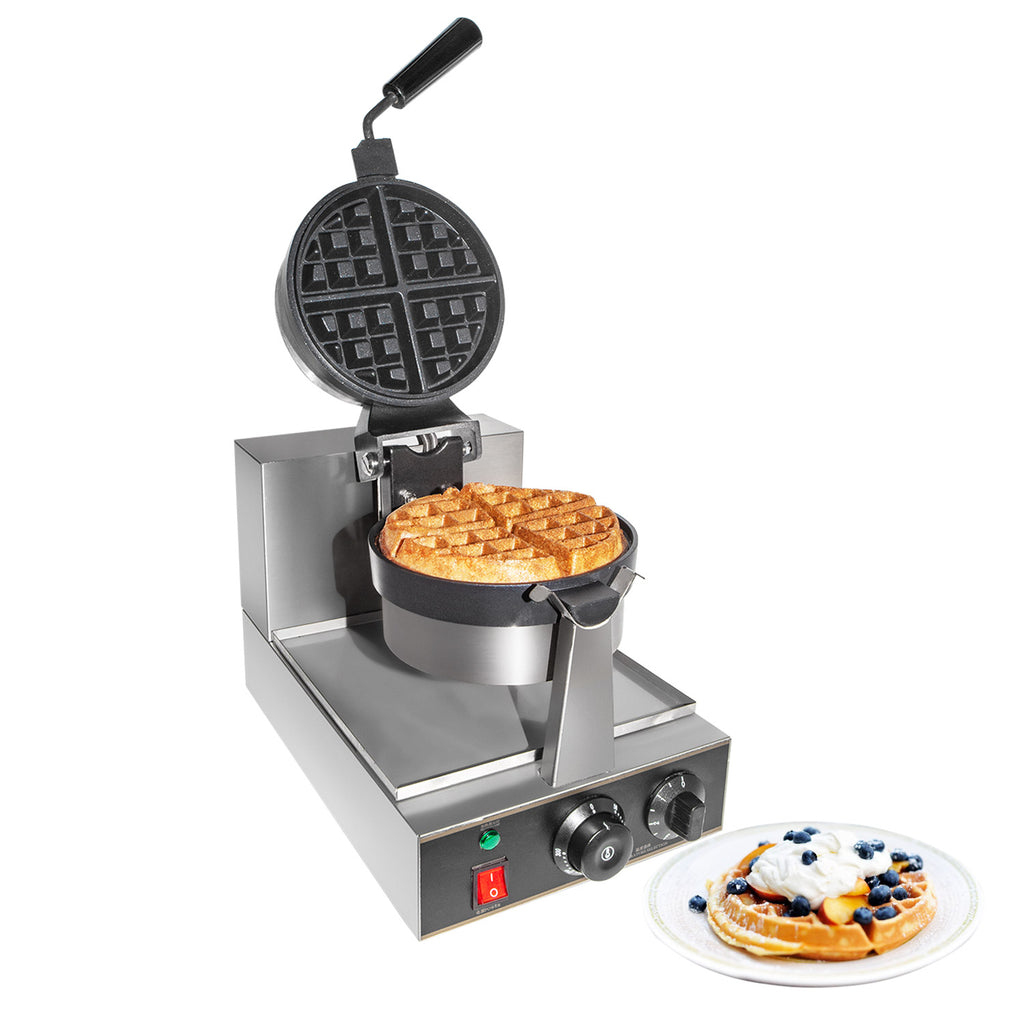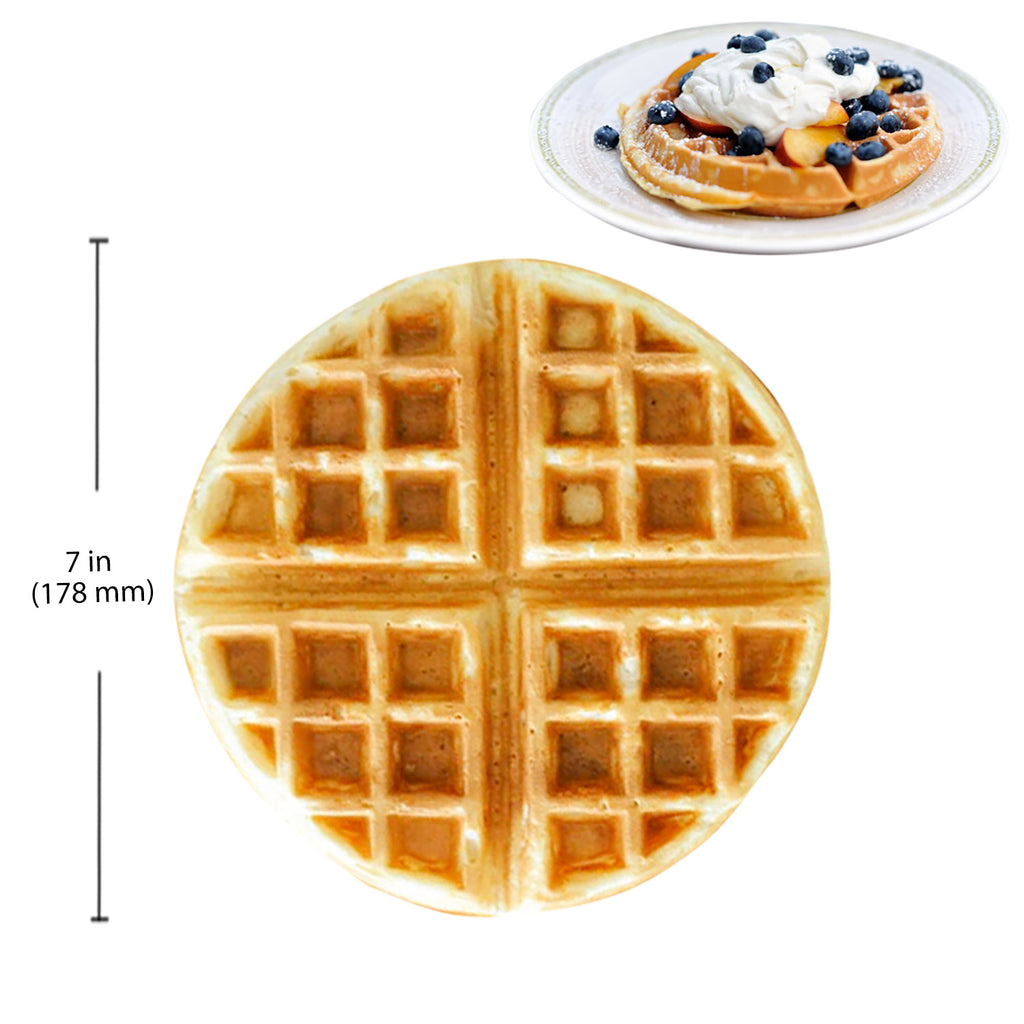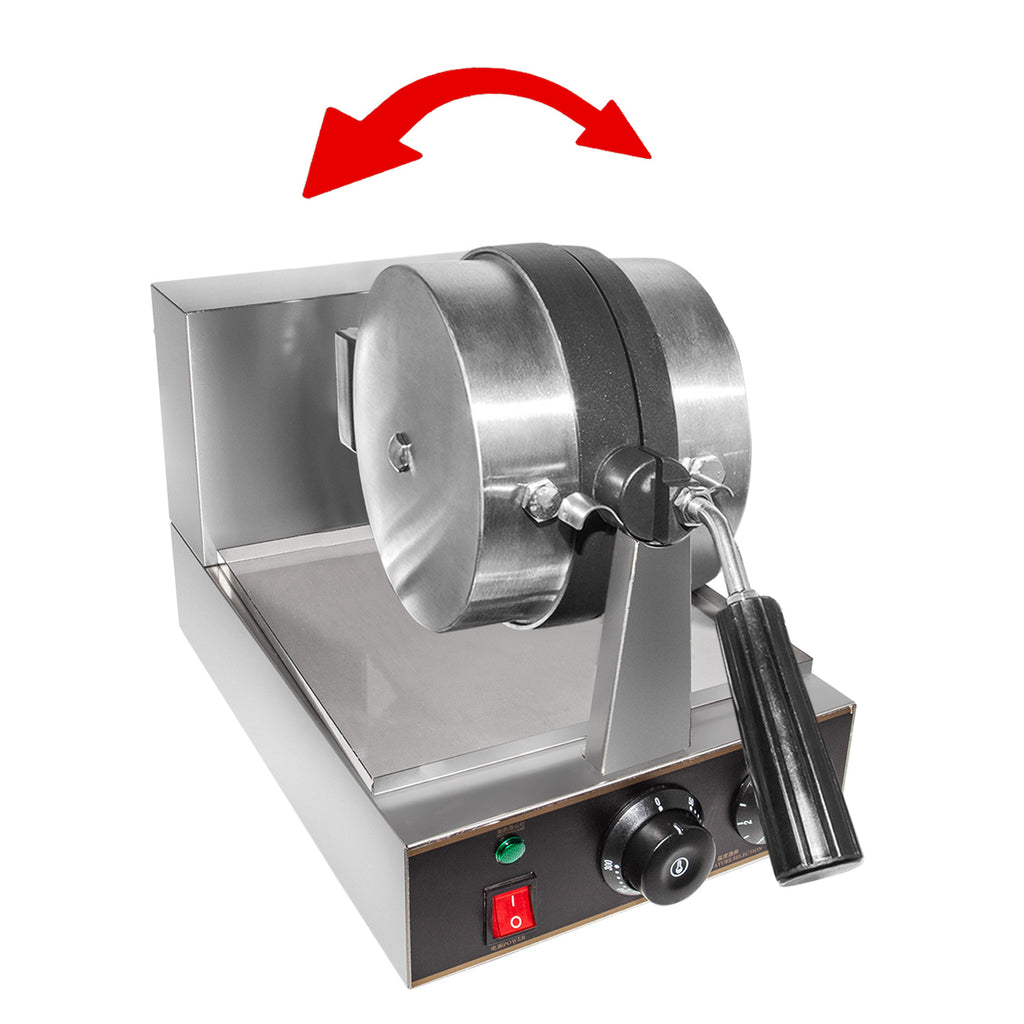 GR-HWB1A Belgian Waffle Maker | Commercial Flip Waffle Iron | Stainless Steel | Rotating Mechanism | 110V
Consider this professional waffle maker for your business!
Bake a thick, crunchy Belgium waffle in a few minutes with this professional equipment! Sweet or savory, for breakfast or lunch, waffles always remain at a high demand. With this rotating waffle maker and its nonstick baking molds, you can be certain about the high quality of each waffle.
A few reasons to choose this Belgian Waffle Iron
Make it sweet or savory
Having waffles in a restaurant menu means being able to meet a wide variety of customers' needs. Since the taste of each waffle can be neutral itself, almost every other food can serve as a topping. Add some salmon, vegetables, or cheese to make a nutritious meal. To prepare a dessert, put some chocolate, ice cream, or jam on top.
Thoughtful design
This commercial Belgian waffle maker is perfect for extensive use in a small food business. High speed of cooking, durable materials, and easy operations ensure that the cooking process will be enjoyable. Moreover, cleaning takes a minimum of time. Just wipe the machine with a damp rag after finishing usage.
More advantages of this Belgium waffle maker!
✪ NO BURNS: flip the baking mold with a plastic handle, which protects hands from heat

✪ NO MESS: a residual tray collects all the dough drops, keeping the table of the kitchen clean

✪ NO HUNGER: due to its size, every waffle is nutritive enough to be served as a proper meal

✪ NON-STICK: Nonstick covering of the baking pan reduces the risk of dough to stick and burn
SPECS: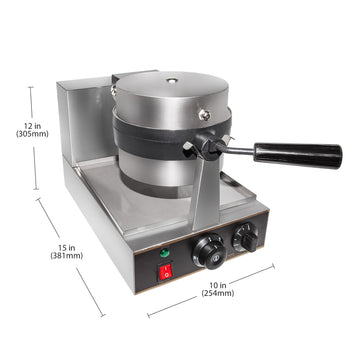 model:

GR-HWB1A

machine size:

15" x 10" x 12"

material:

Full stainless steel

voltage:

110V

shipping weigh:

14.1 lbs

heating plate:

Nonstick

control type:

Manual

temperature range:

122 - 572 °F

power kw amp :

1.2 kW (11 Amp)

product size:

7.25"

productivity:

1 Waffle
Reviews and Questions
Belgian Waffle Accessories