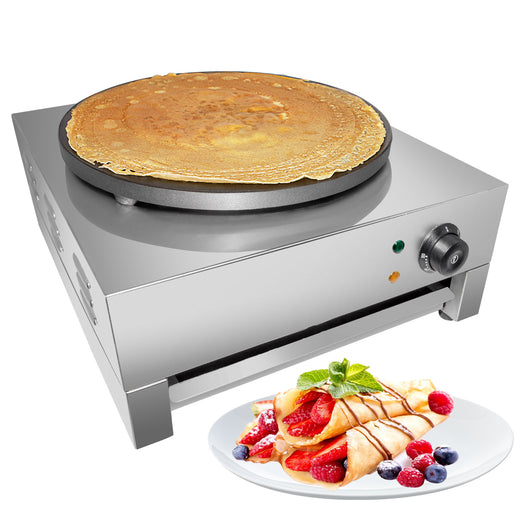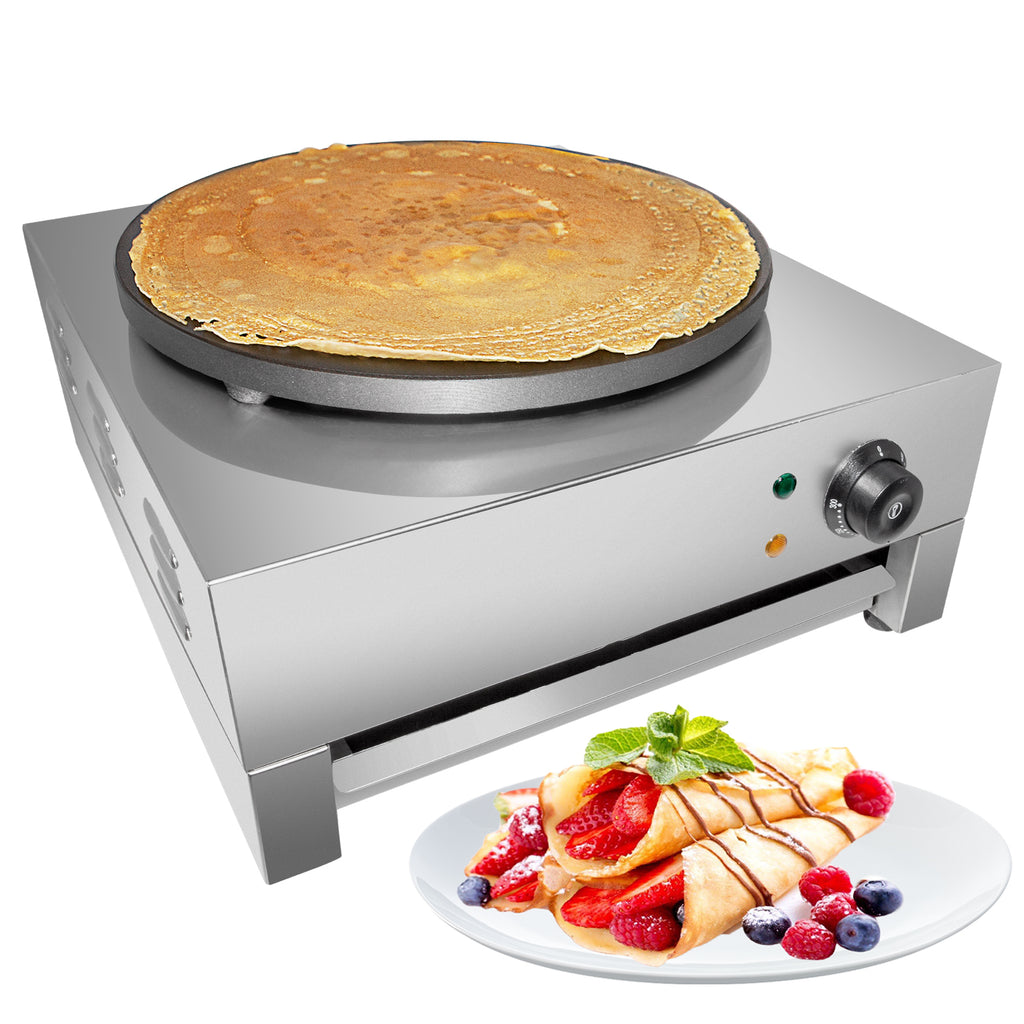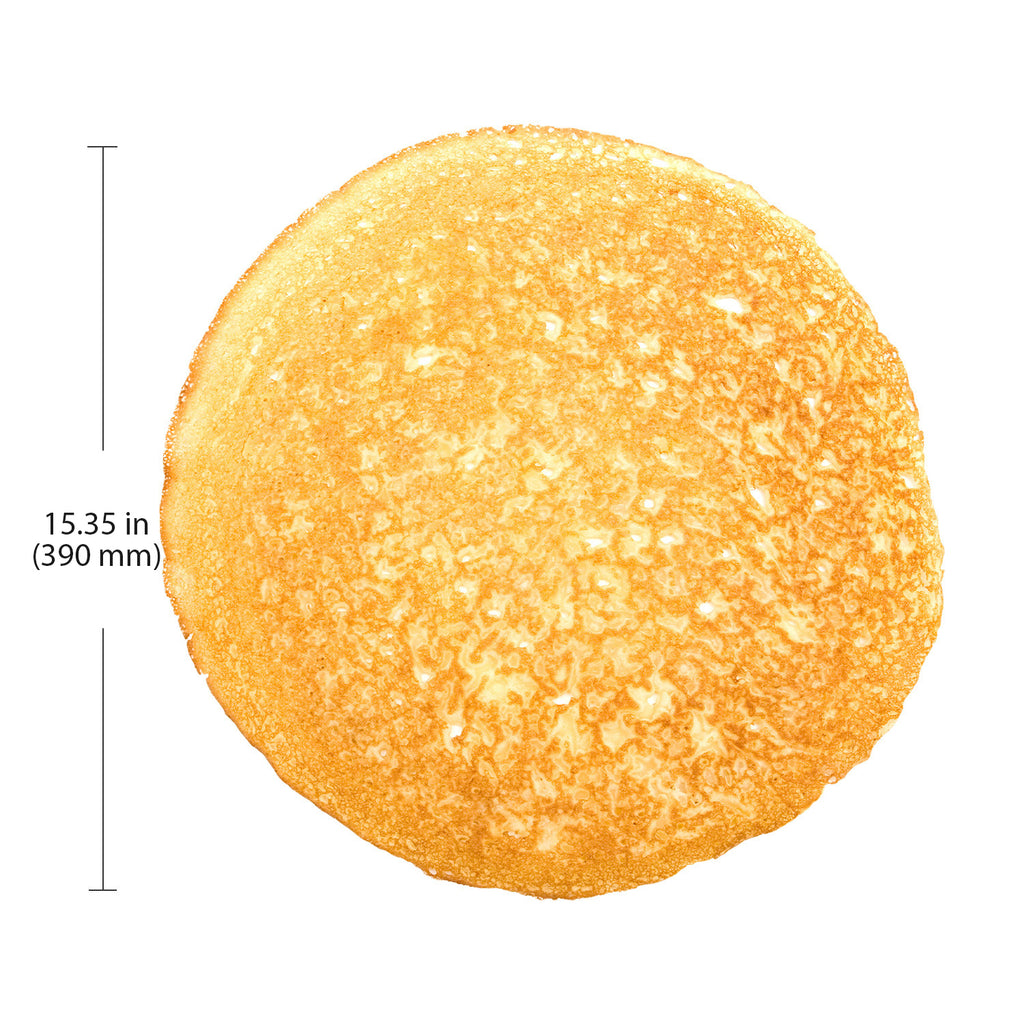 GR-DE1 Pancake Maker | Commercial Electric Crepe Machine | Stainless Steel | 110V
Electric Crepe Maker for Commercial Use
Use this professional appliance to make pancakes and other dishes that can be fried on an iron plate. The practical design of this machine suits small startups, street food points, malls, and other indoor and outdoor spots. The power consumption is 3kW. The Stainless-steel body is strong and durable.
Multifunctional Pancake Maker
Not only pancakes
With this crepe machine, you can cook not only pancakes but also other dishes that can be fried on a pan. Make noodles, fish, steak, or fried rice with vegetables. This appliance is indeed multifunctional!
Sweet & savory
You can serve pancakes with sweet filling like chocolate, fruit, or ice cream. Also, pancakes can be served with cheese, ham, and other stuffings. As a result, you make> both desserts and salty foods with one device.
Easy to clean
Both the cooking surface and machine body are easy to clean. It is enough to wipe it with a damp rag after usage. The appliance doesn't require much effort to maintain. It will serve well for years.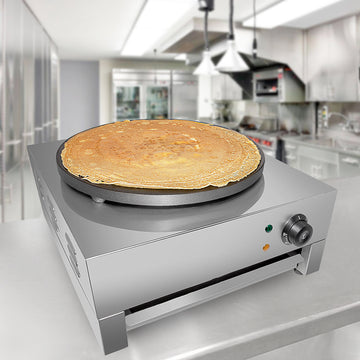 Convenient & Practical
✪ SCRAP TRAY: the removable tray collects the excess fat and dough drops and food crumbs

✪ HEAT DISSIPATION: cooling vents provide good ventilation for the machine and prevent overheating

✪ SPREADER STICK: a wooden batter spreading tool is included in the set and comes with the appliance

✪ ENAMELED PLATE: nonstick coating prevents the dough from sticking and ensures uniform crepe color
SPECS: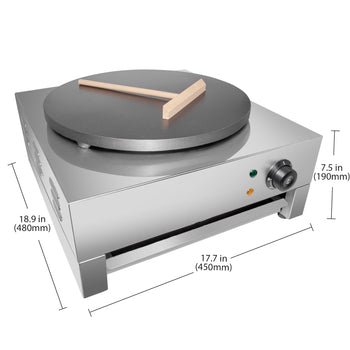 model:

GR-DE1

package size:

20" x 24" x 13"

machine size:

18.9" x 17.7" x 7.5"

material:

Full stainless steel

voltage:

110V

shipping weigh:

50 lbs

machine weight:

42 lbs

temperature range:

86°F - 572°F

power kw amp :

3000W (27.3 Amp)

product size:

5.35"

productivity:

1 Pc
Reviews and Questions
Crepe Accessories