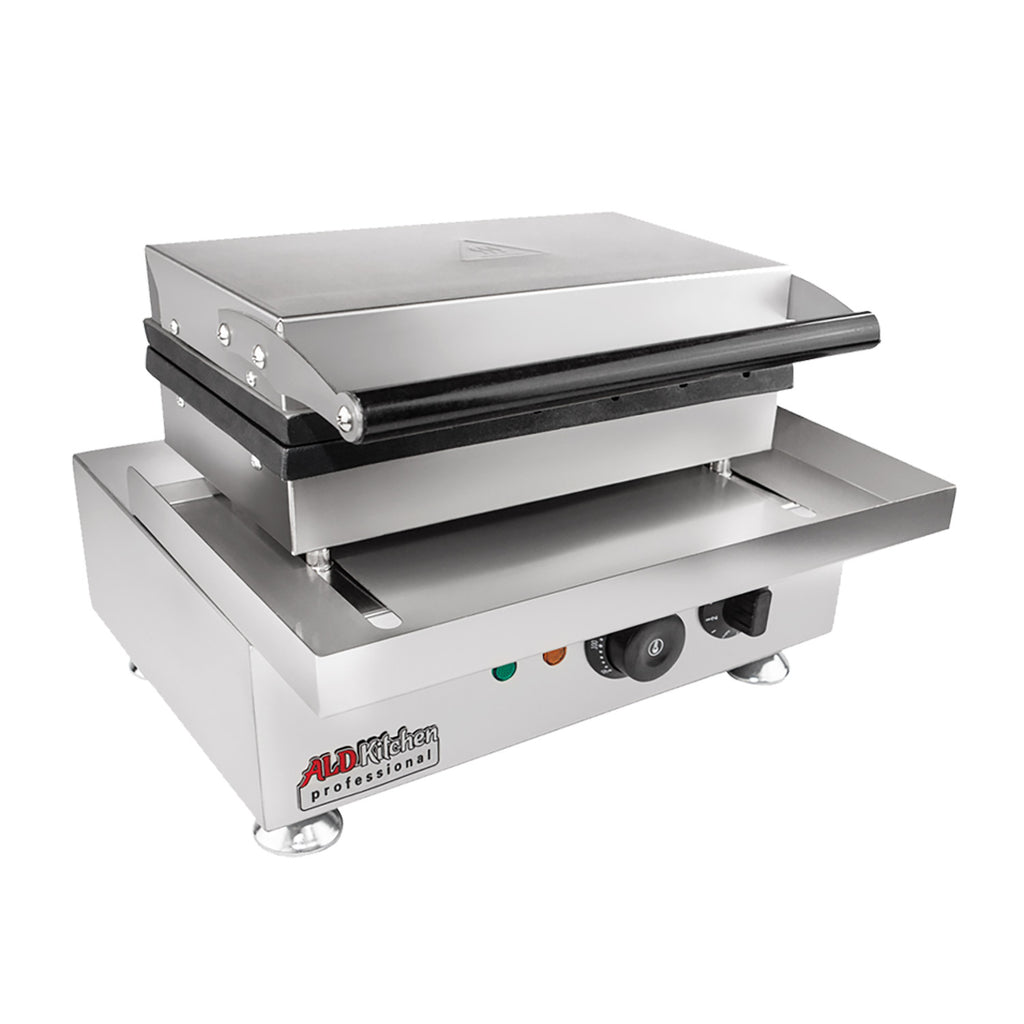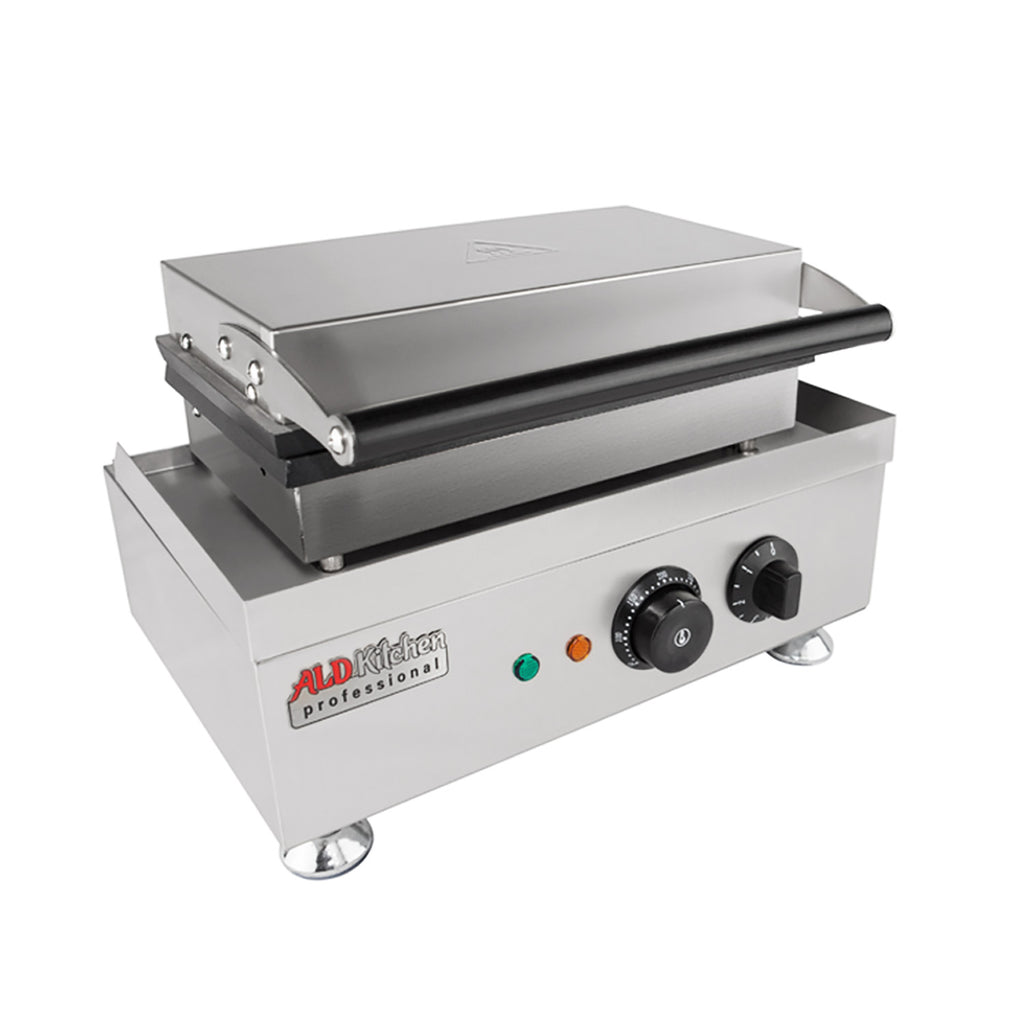 AP-529 Hot Dog Waffle Maker Commercial | Corn Dog Waffle Maker | 6 PCS | Hotdog Waffles on a Stick | Stainless Steel | 110V
Professional Hotdog Waffle Maker of high quality
Cook six hot waffles on a stick with this commercial waffle iron! Thanks to its high-quality materials, the machine is ready for extensive use in a food business. Easy to clean and enjoyable to use, this waffle dog maker will become indispensable in your kitchen!
Why will this hotdog waffle maker be a good investment?
Easy to maintain
Since the machine is made of high-quality and food-grade materials, it requires a minimum of effort to maintain. With proper use, the device will serve for years, making the cost price of each waffle less with time.
Makes great snacks
One of the reasons people like snacking with hotdog waffles is that the hotdogs are pretty convenient to consume. Because of a stick, a waffle is easy to take away. Also, the snack doesn't require any utensils, and the hands remain clean.
Saves time
The device is equipped with temperature control and a timer. That means you can just set the timer for a few minutes and keep yourself busy with other tasks in the kitchen—no need to keep an eye at the machine while it cooks.
More advantages of this waffle maker:
✪ NONSTICK PLATE: given the Nonstick covering, the dough doesn't stick to the molds

✪TAKE IT AWAY: due to a stick, this snack is just perfect to be taken away and eaten on the go

✪ MANUAL CONTROL: the machine is featured with two knobs for time and heat setting

✪ STABLE FEET: tiny feet secure the machine on the table during the cooking process
SPECS: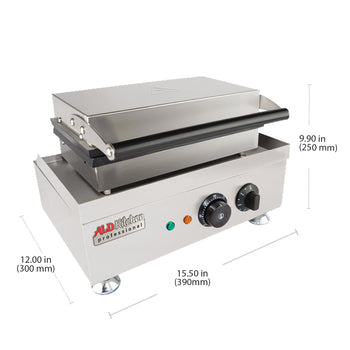 machine size:

12'' x 15'' x 9.9''

voltage:

110V

machine weight:

23 lb

body type:

Press

heating type:

Heating Spiral

control type:

Manual

temperature range:

120-570°F

materials:

Stainless steel

power kw amp :

1.5 kW (13.6 amp)

cooking time:

3 min

product shape:

Corn Dog

no of products:

6

product size:

5.20'' x 1.25''
Reviews and Questions
HotDog Waffle Accessories