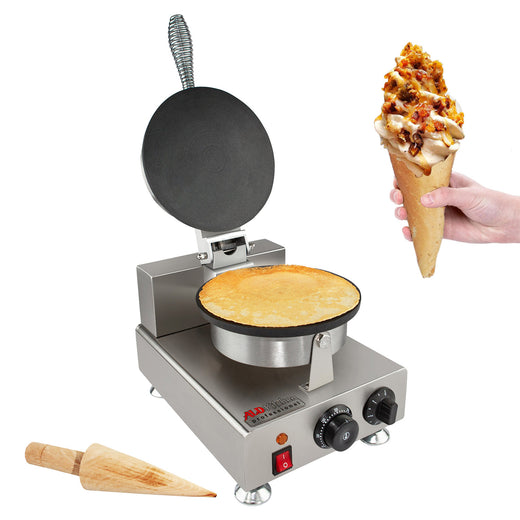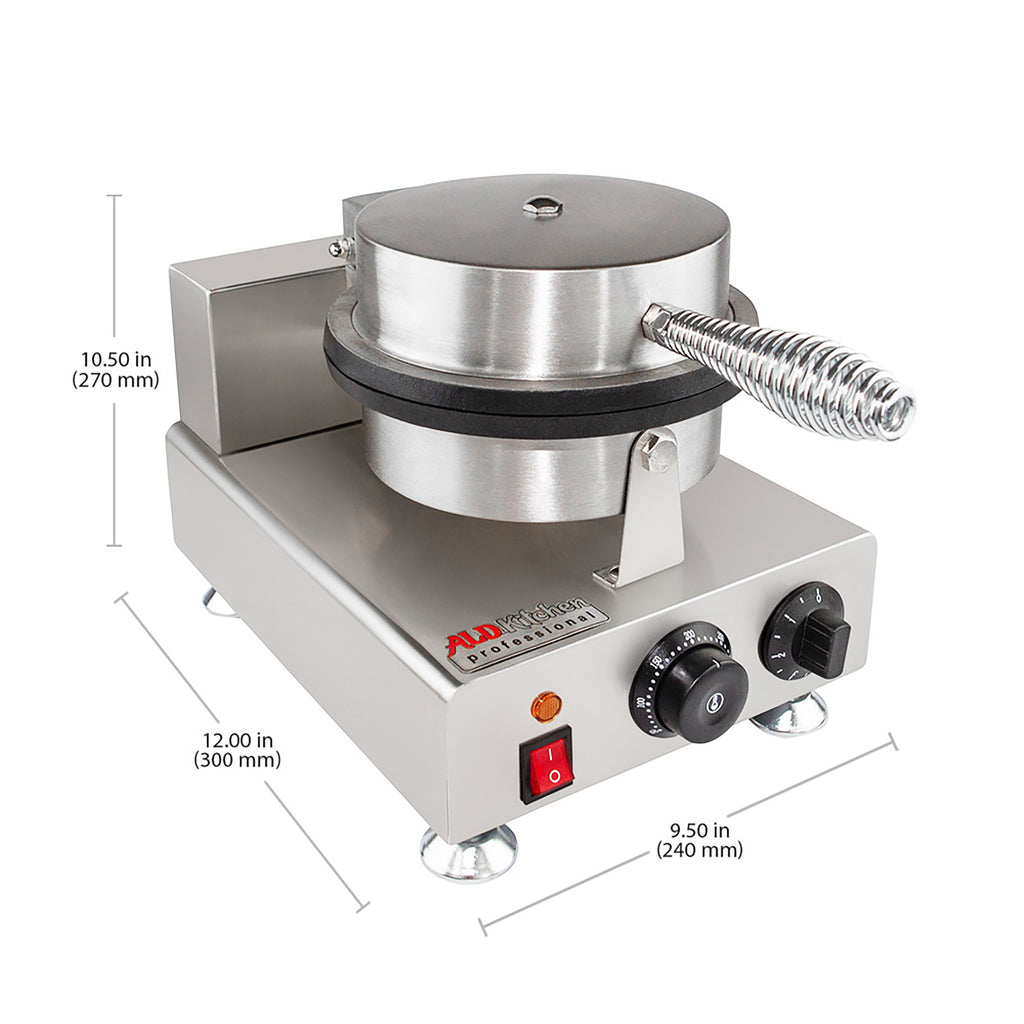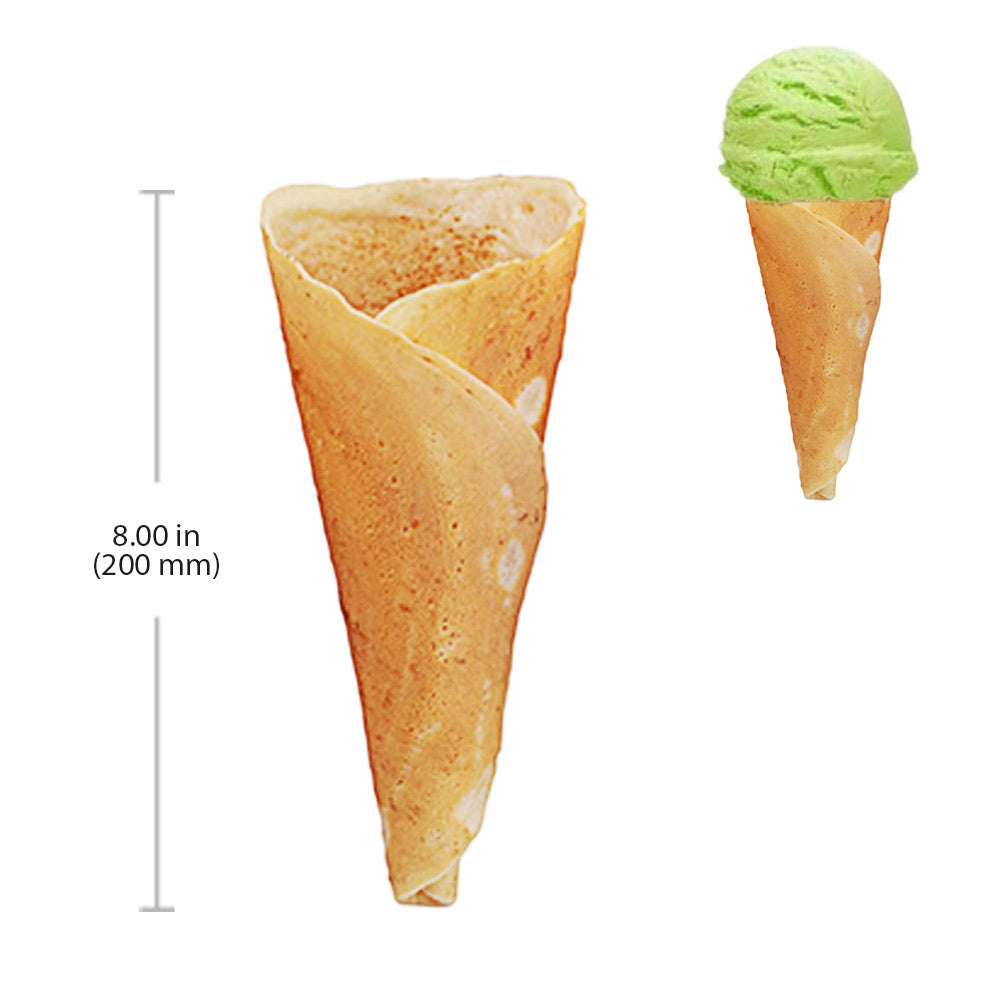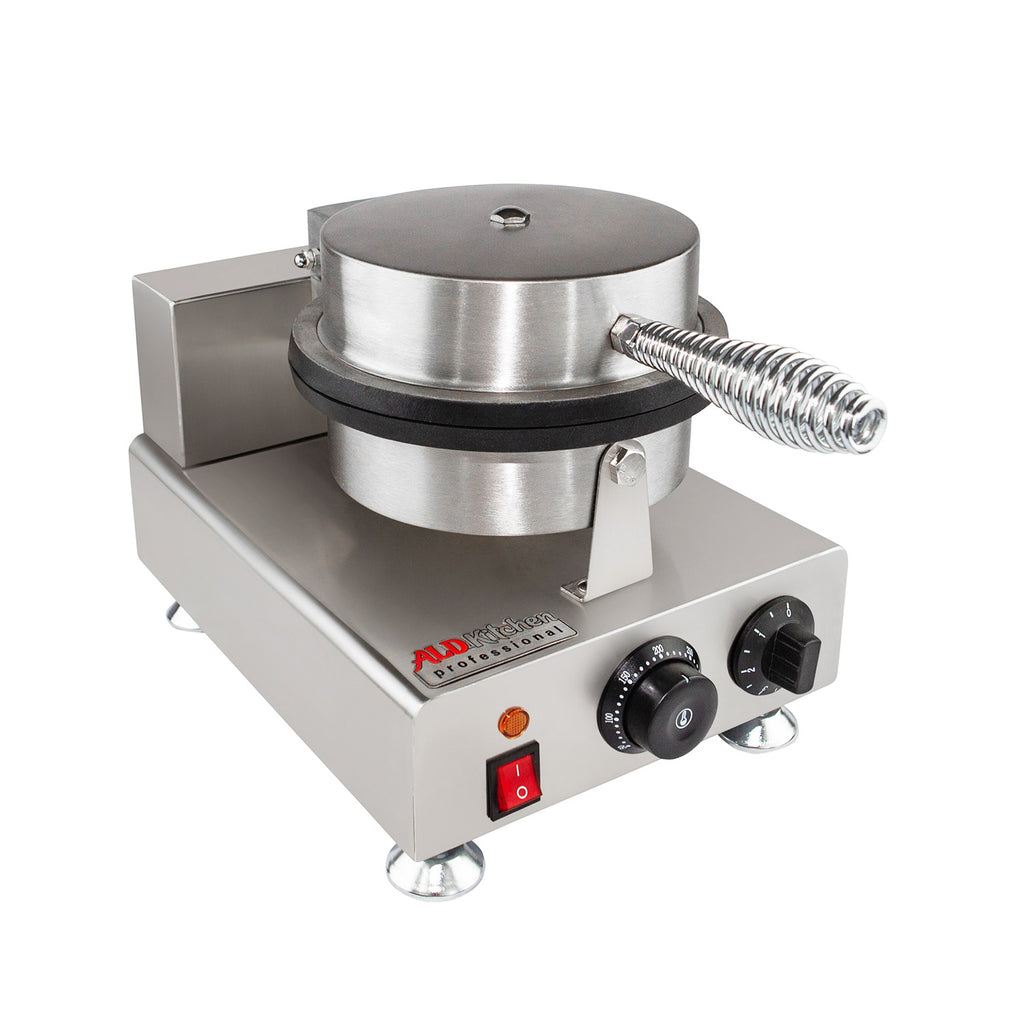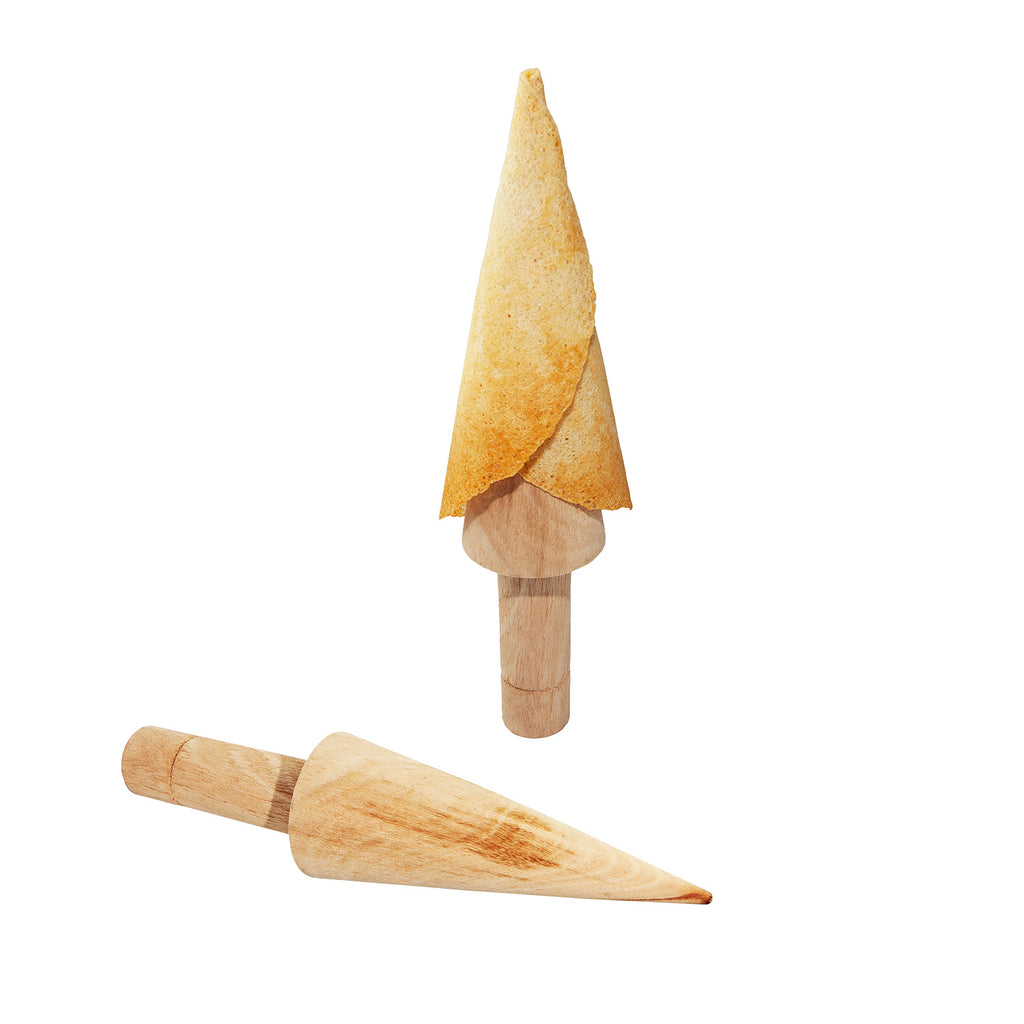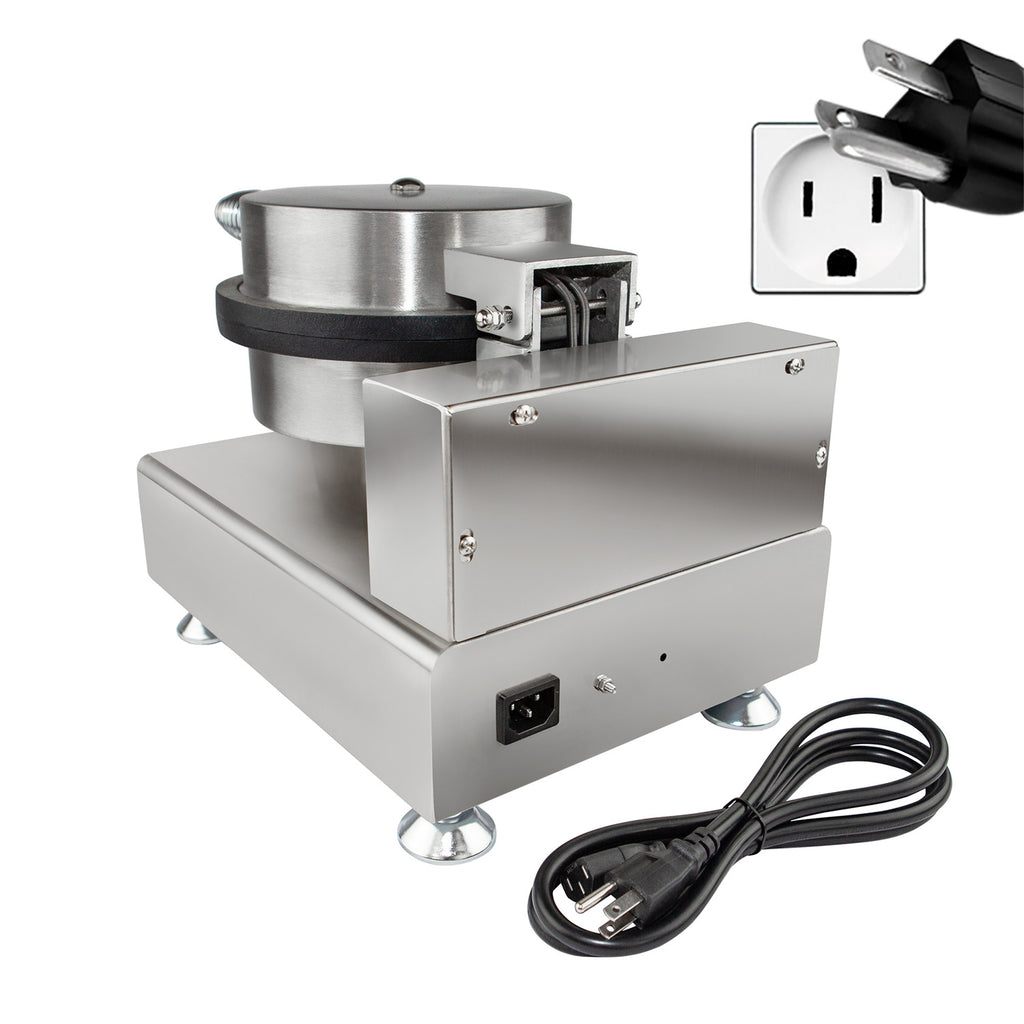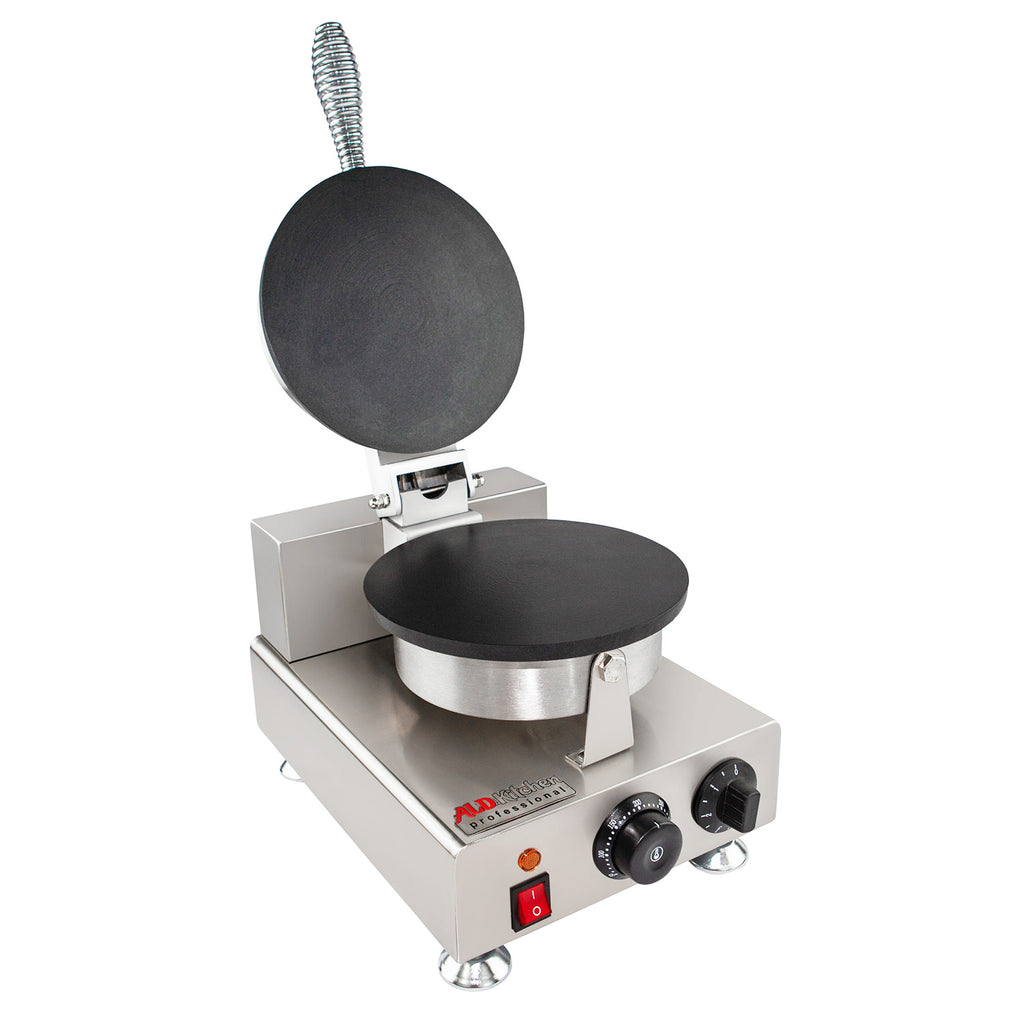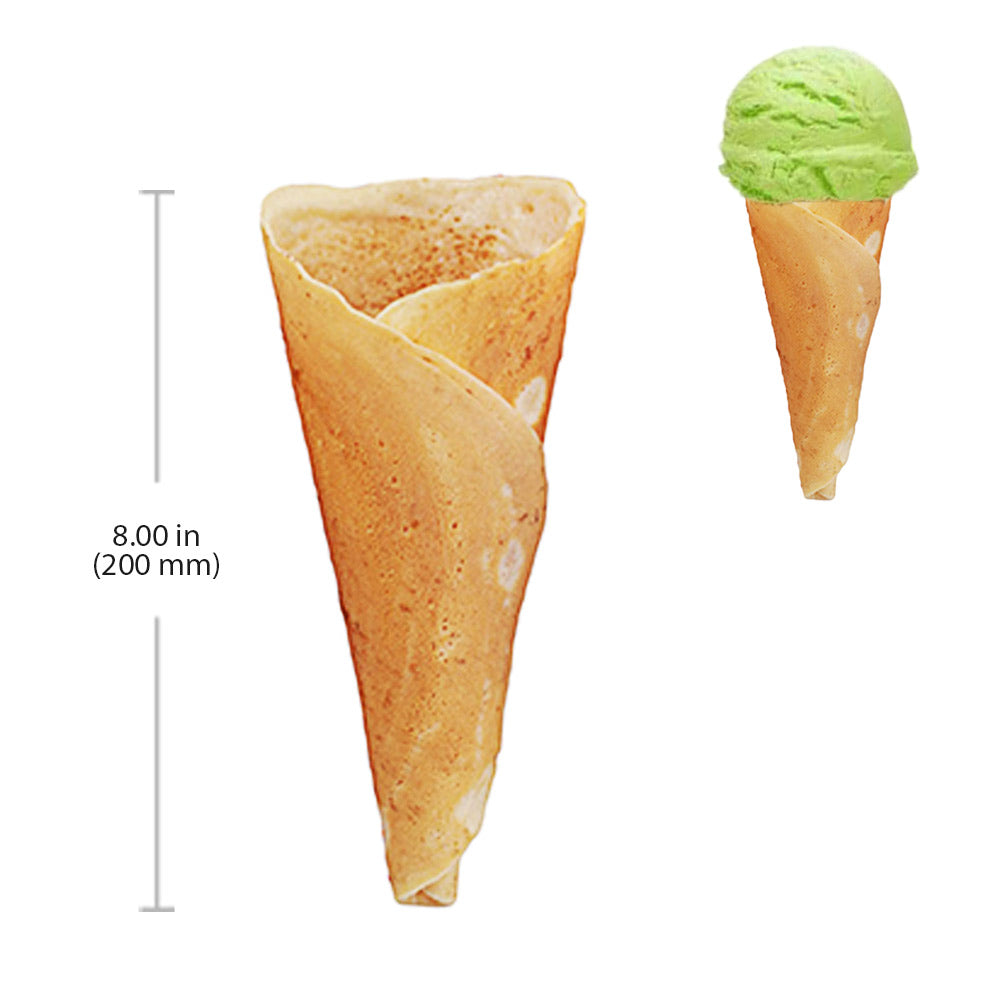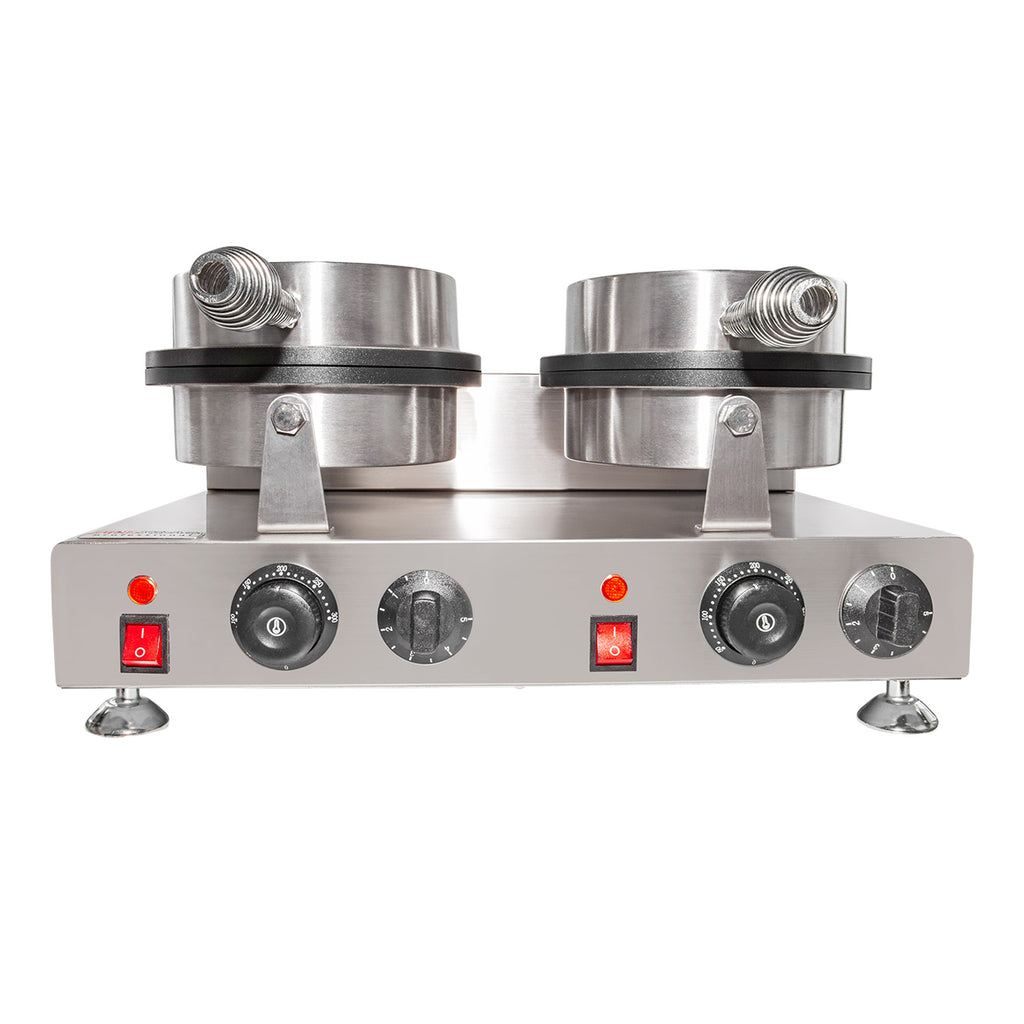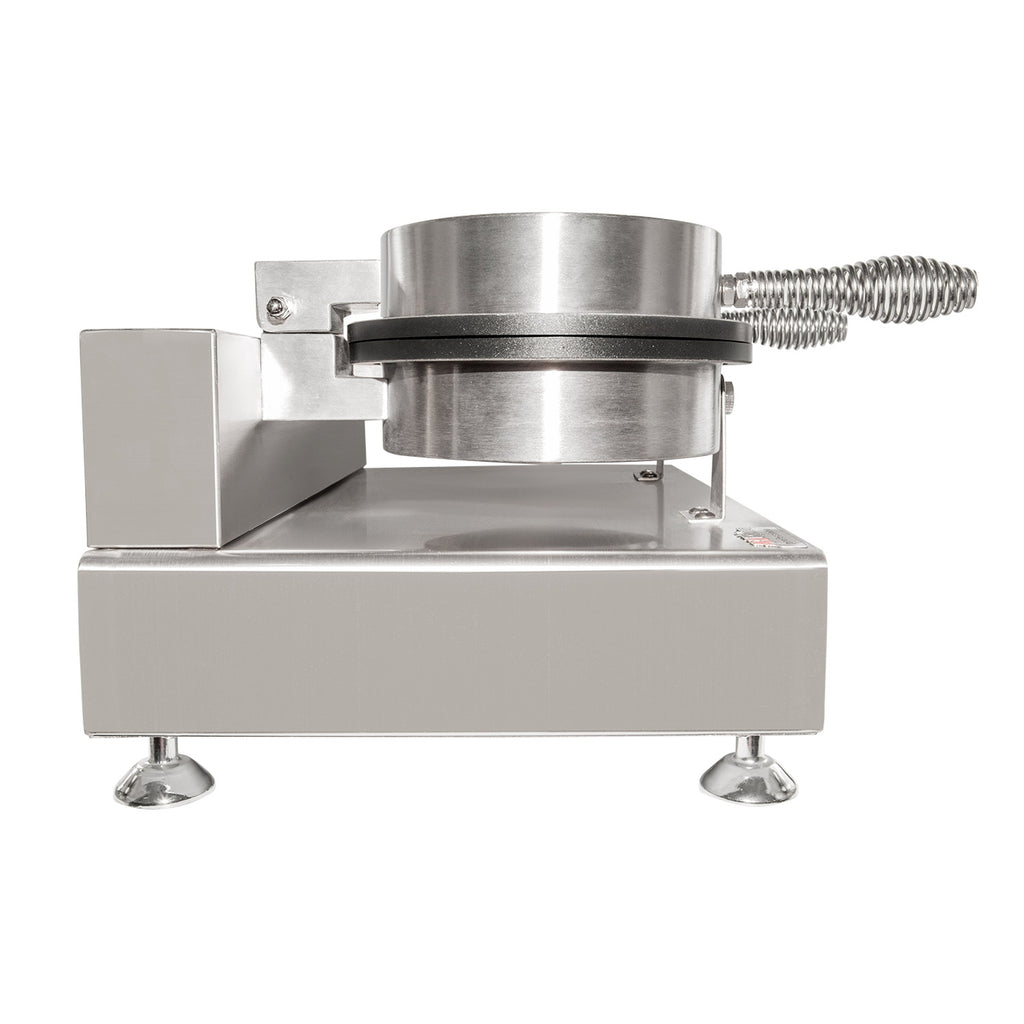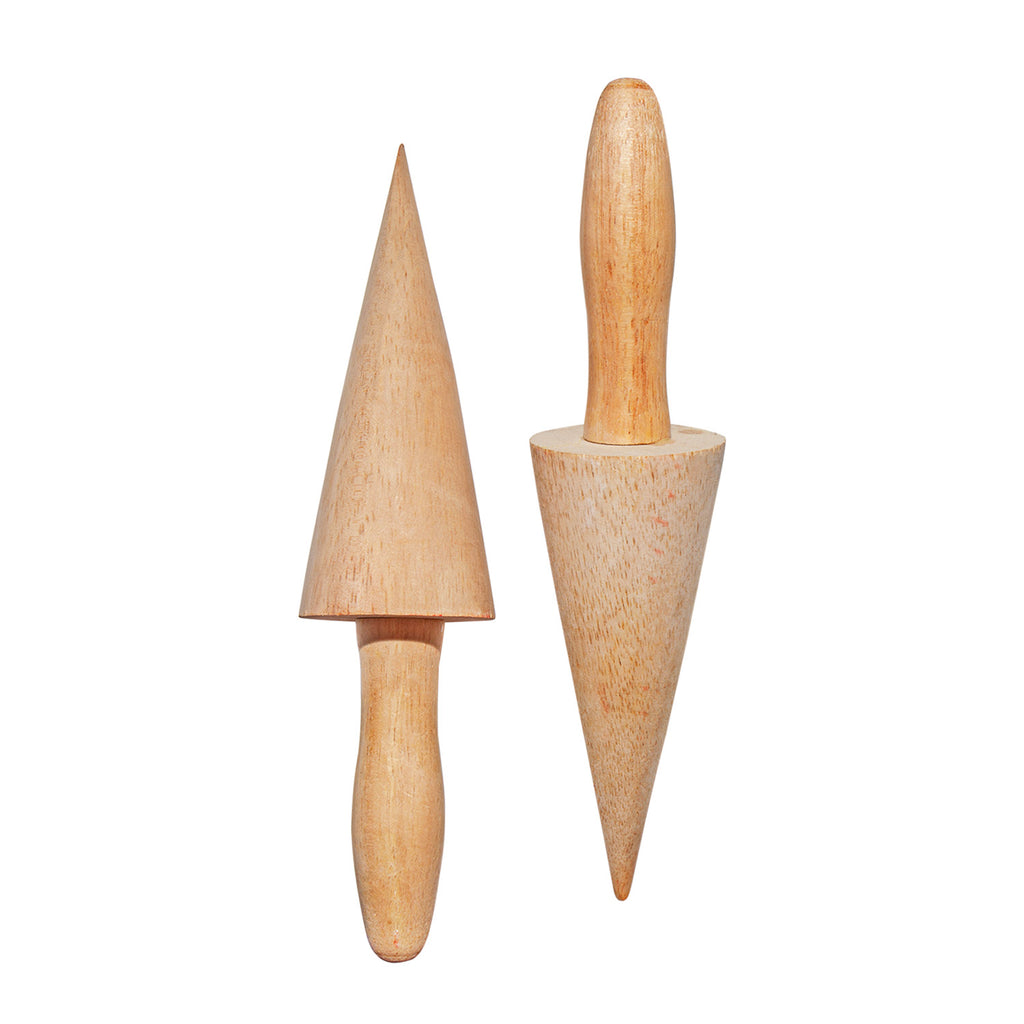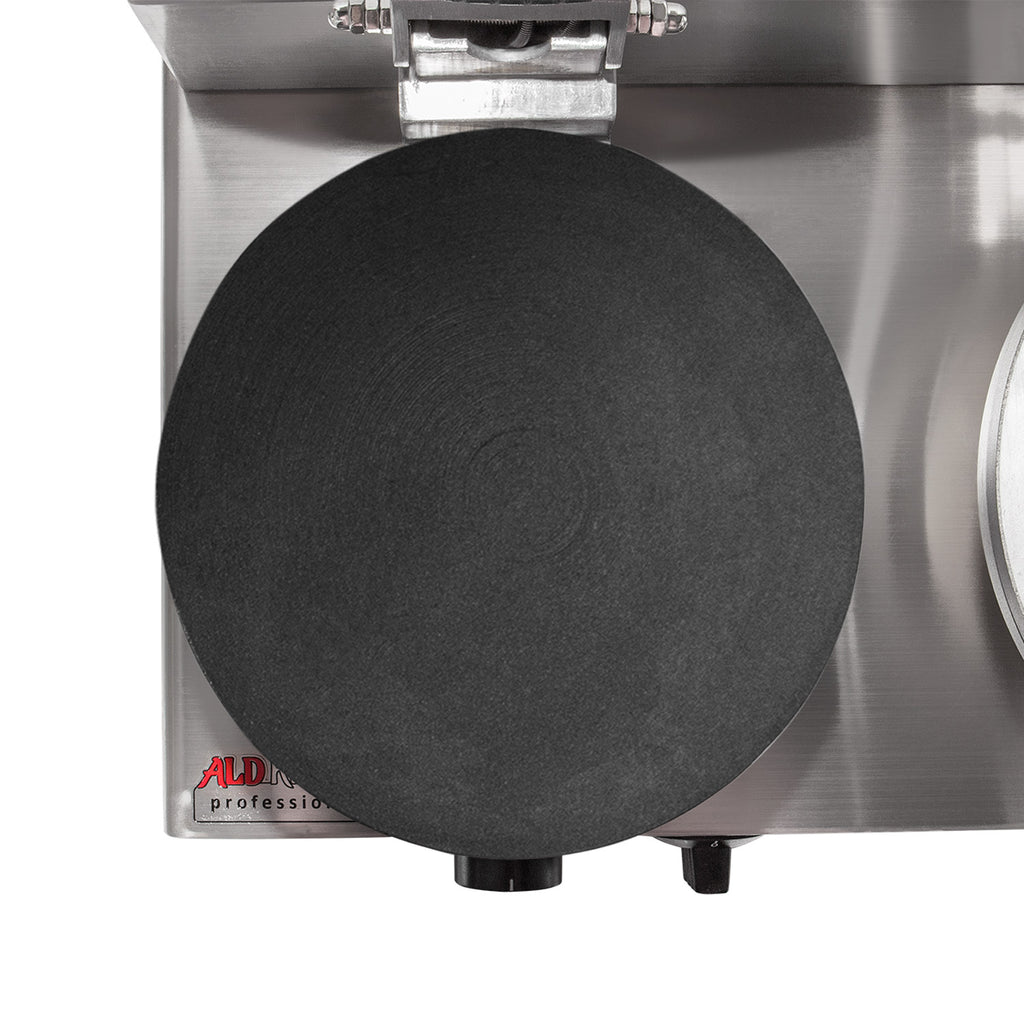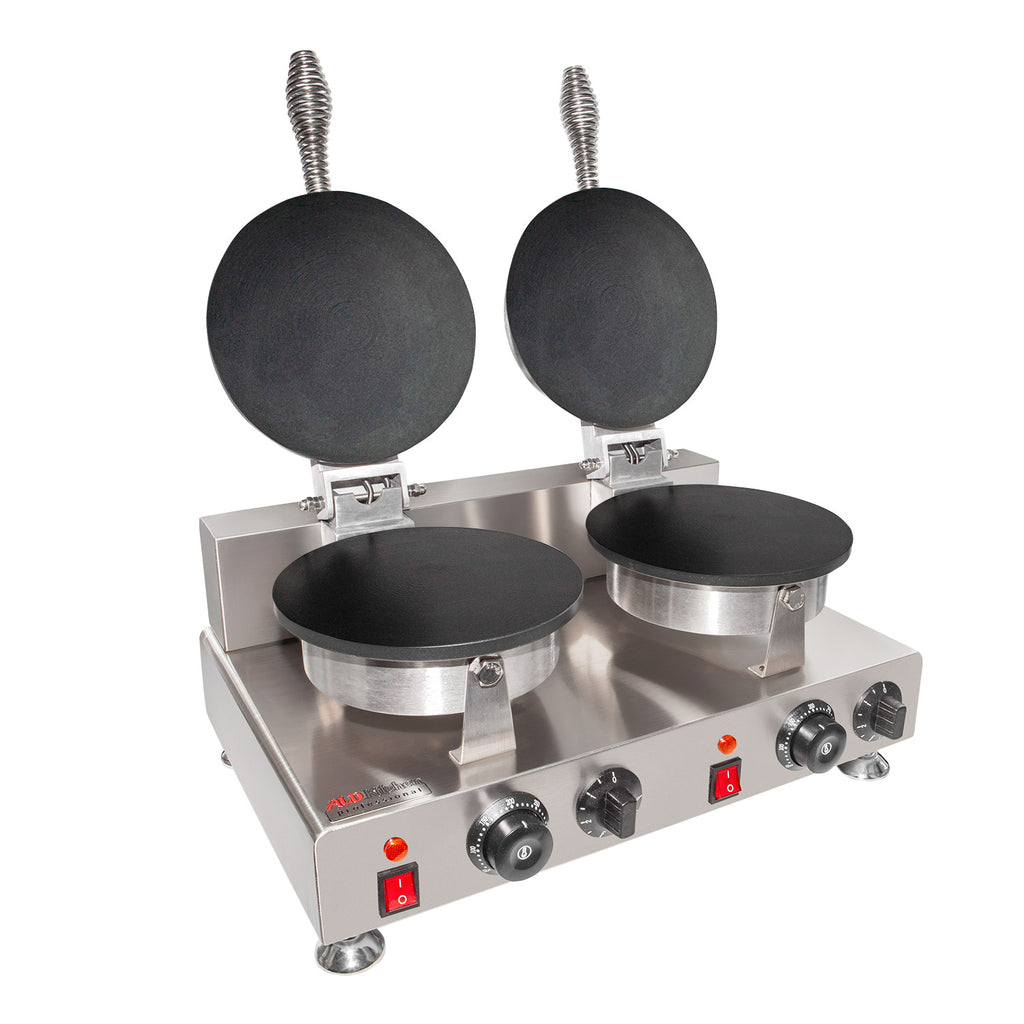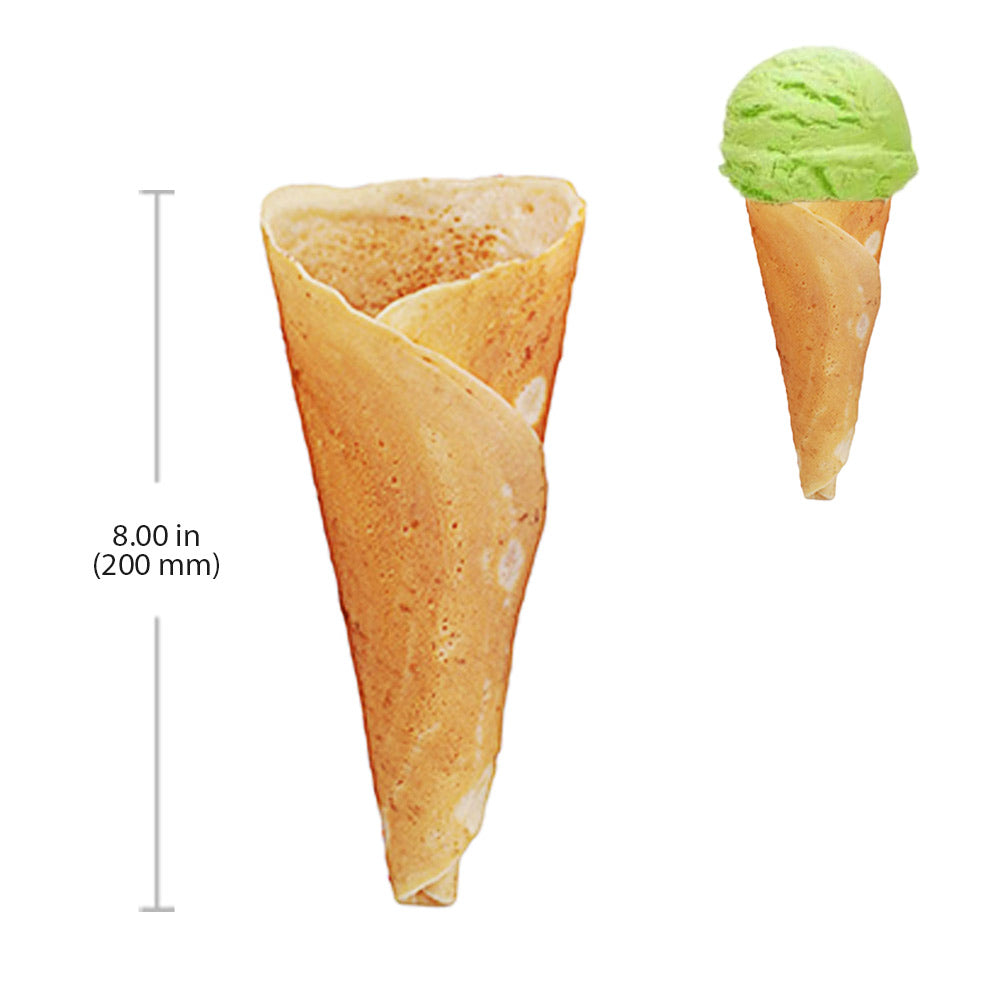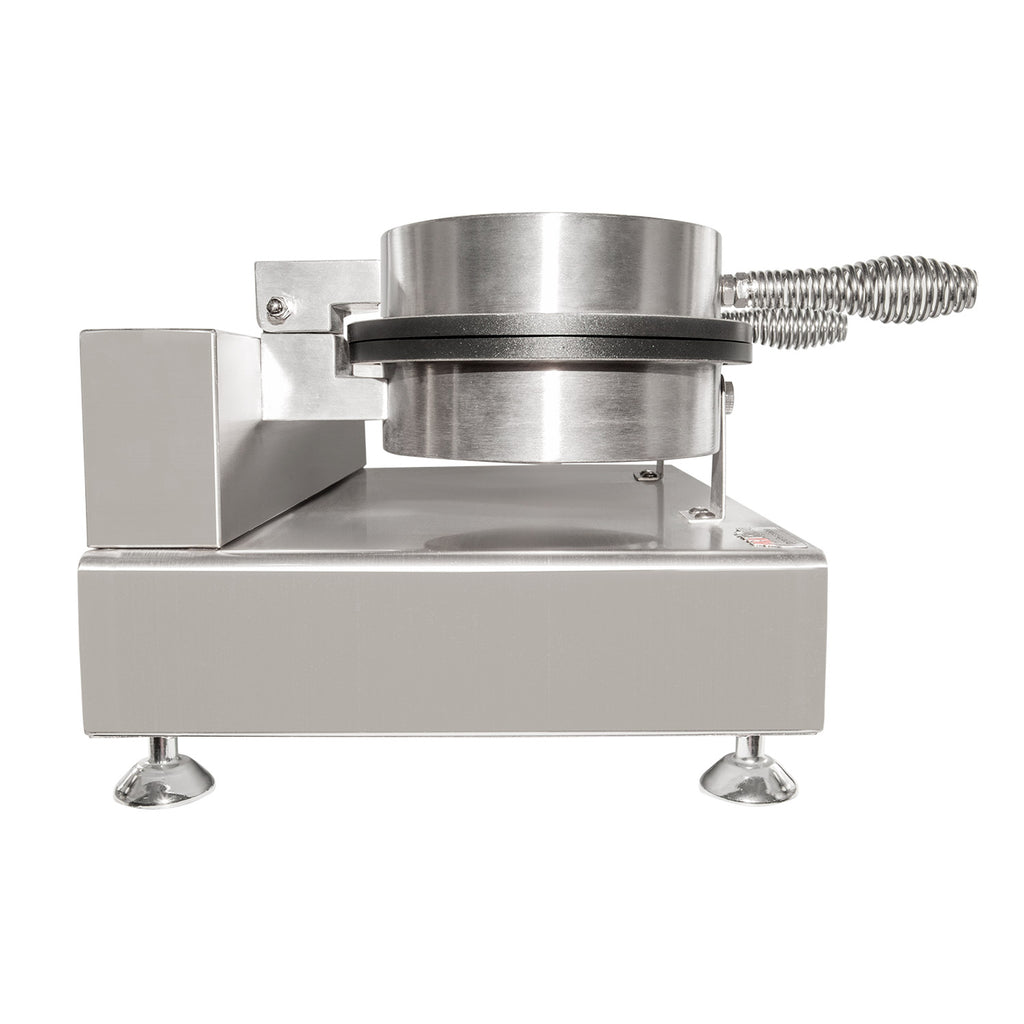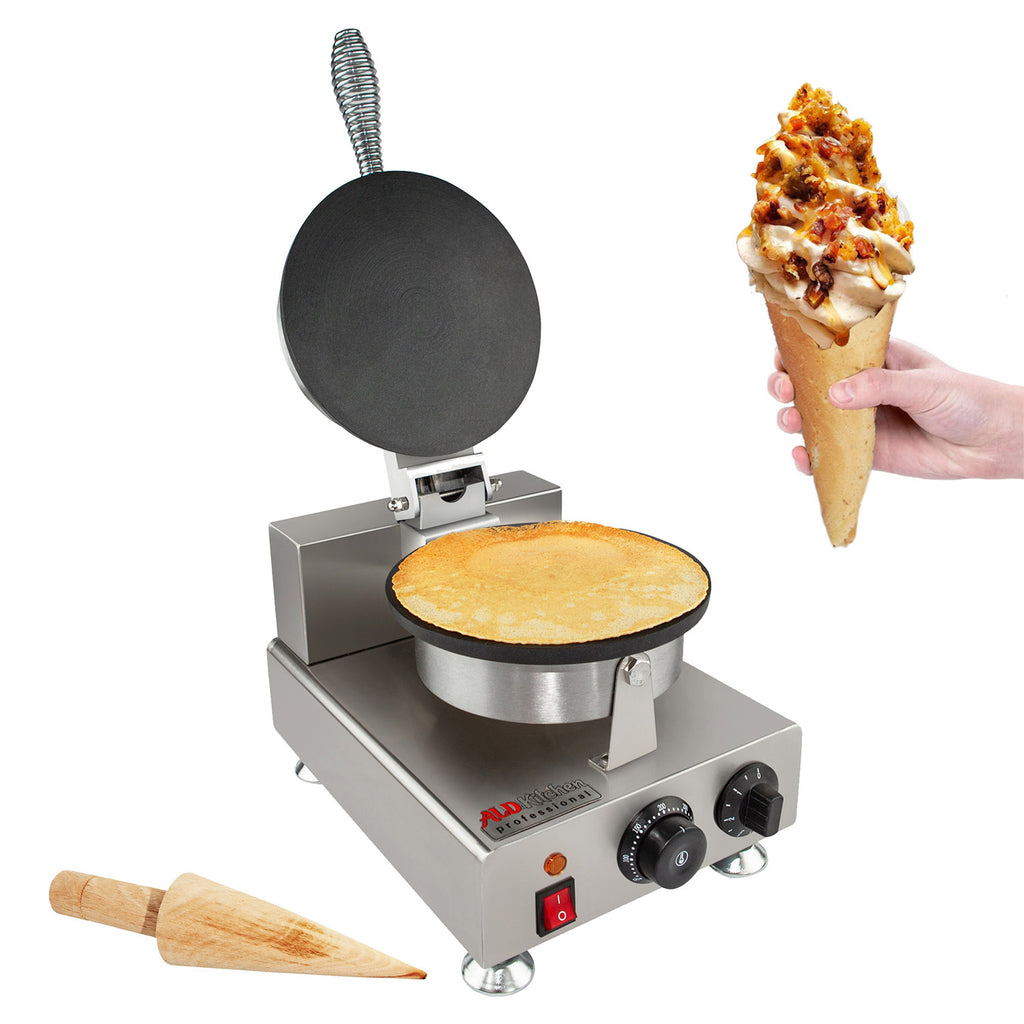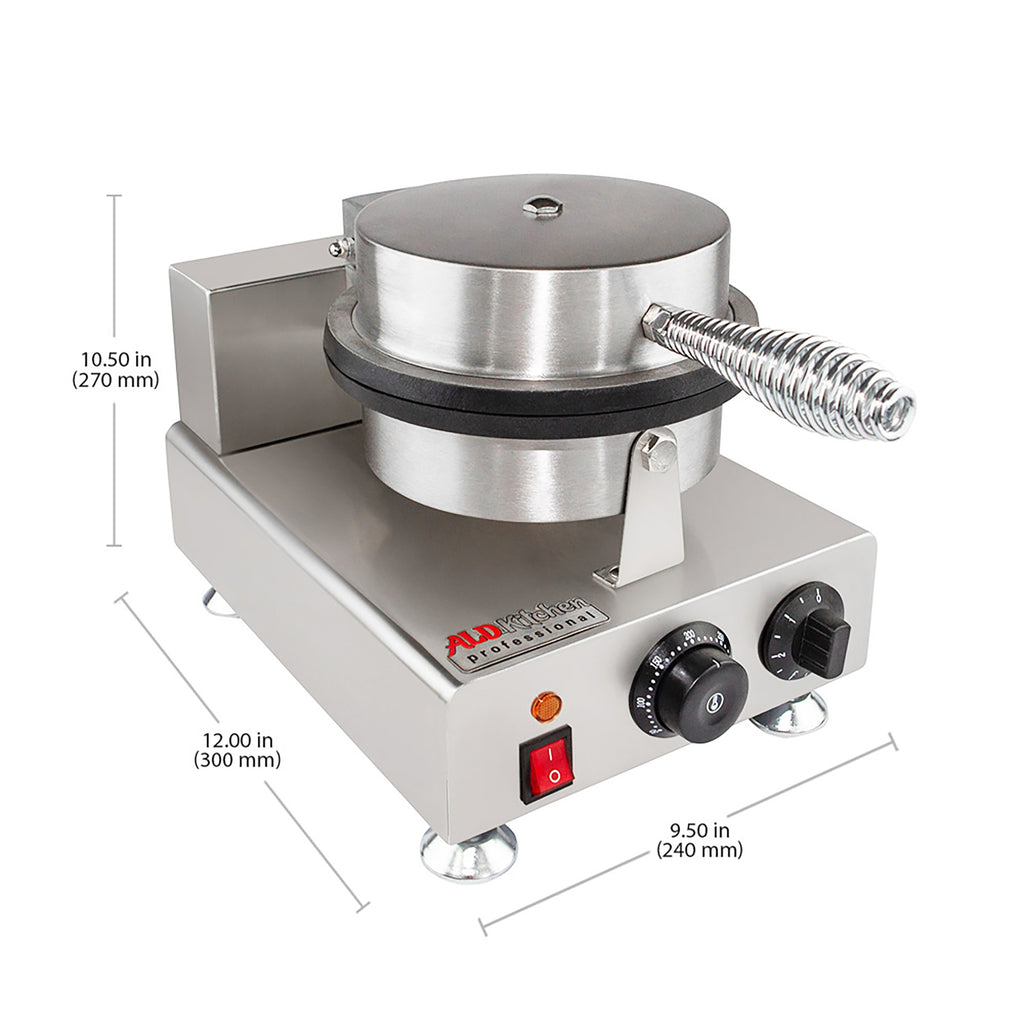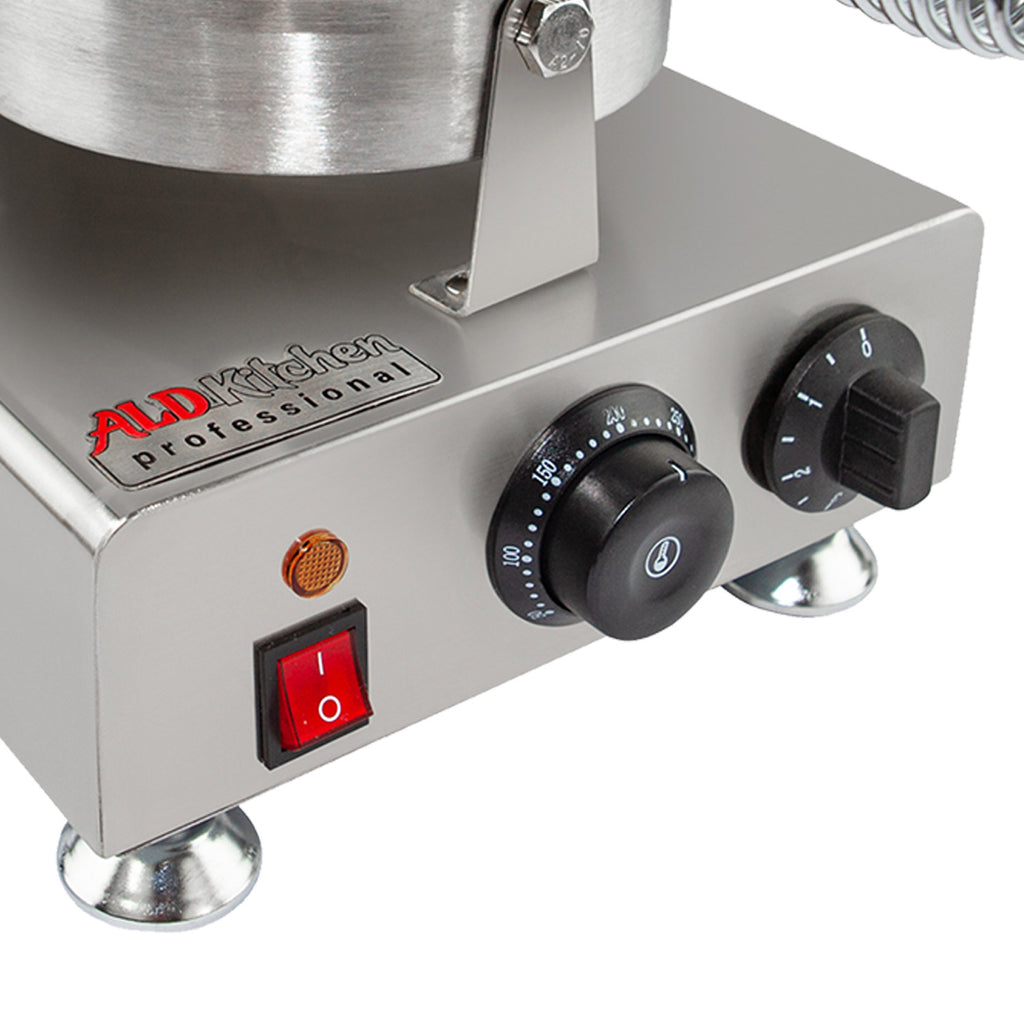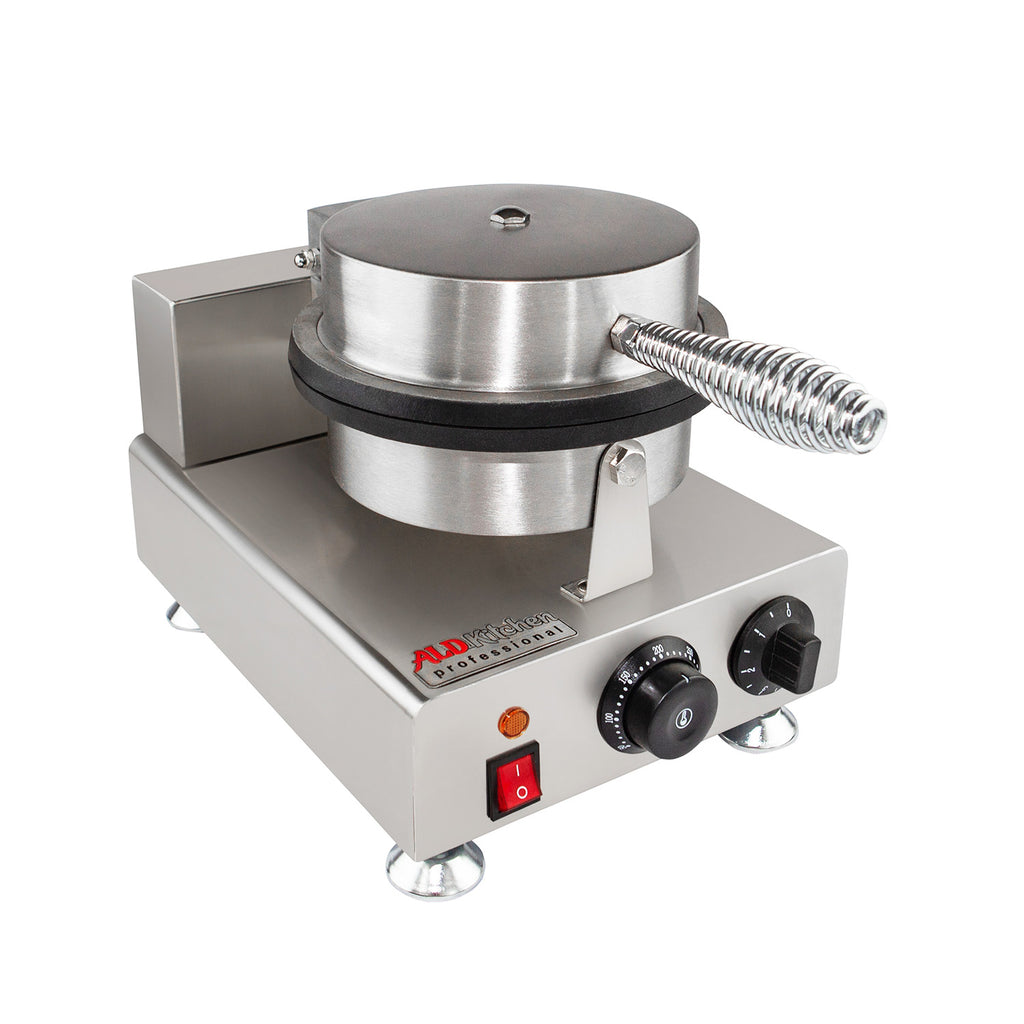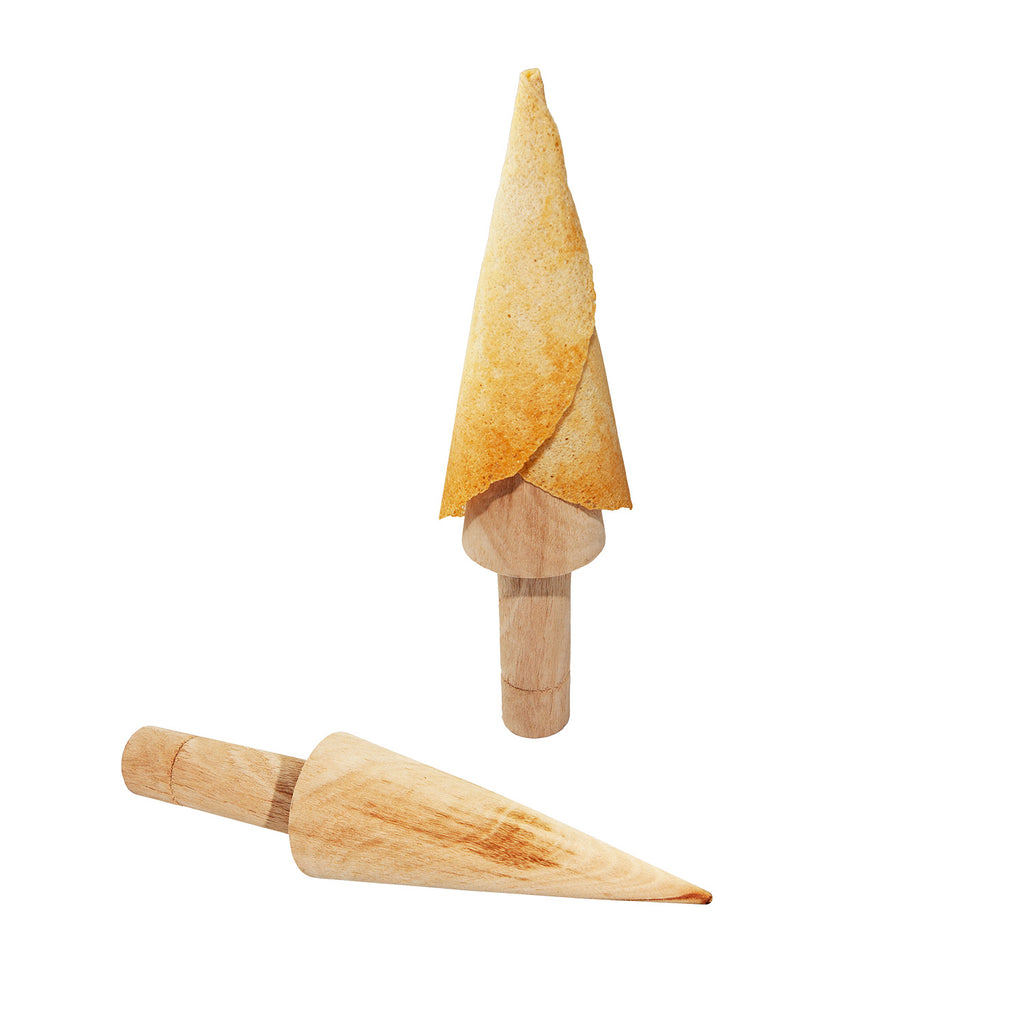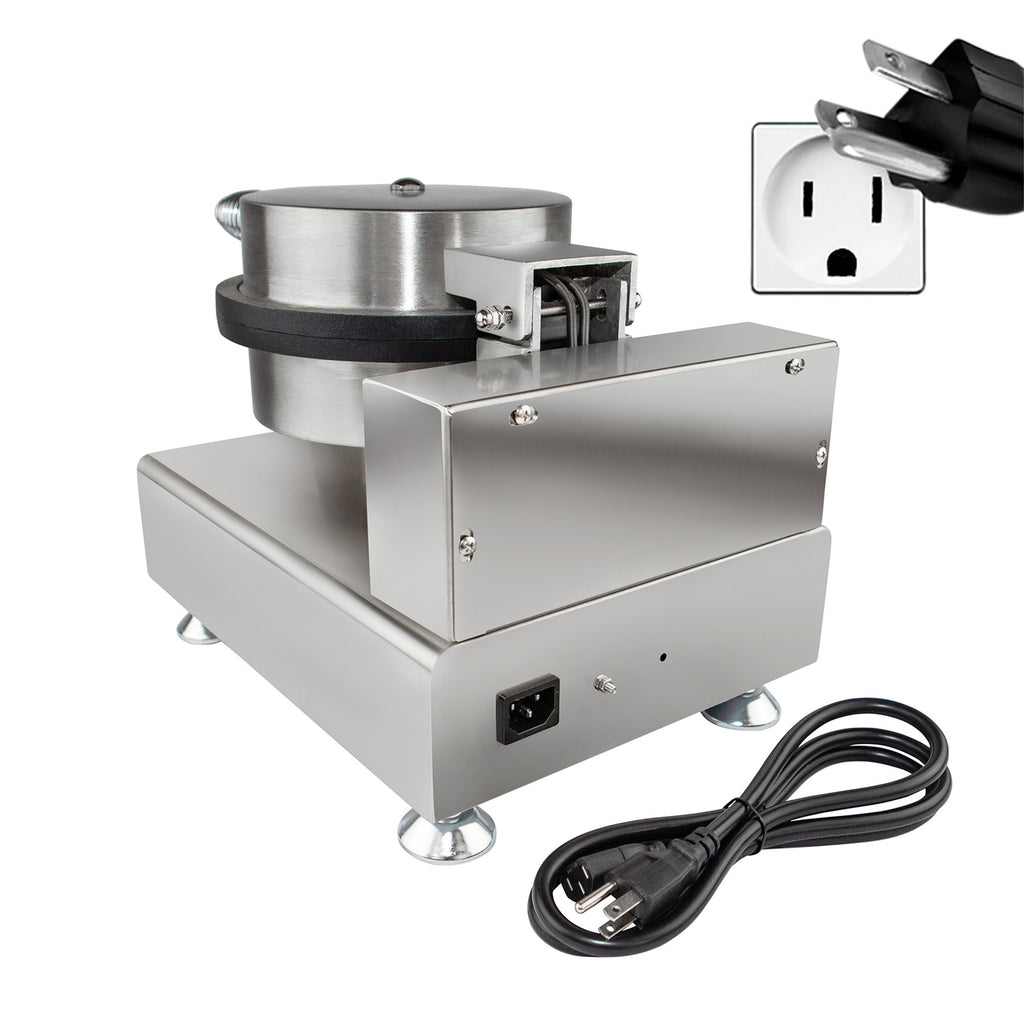 AP-598 Waffle Cone Maker | Electric Ice Cream Cone Maker | Stainless Steel | Non-stick | Manual Control | 110V
Waffle cones and rolls maker for commercial kitchens
Make sugar waffle cones with this professional waffle cone iron! This machine will be a great addition to your business if you are specialized in ice cream. Lovely design and high-quality materials ensure the long service life of this appliance and make it ready for extensive business use. The machine comes with a couple of wooden rollers for cones shaping.
A few reasons to purchase a commercial waffle cone maker for your business
Enlarges your menu
With this beautiful kitchen appliance, it is possible to cook not only ice cream cones, which are necessary if you sell ice cream in your restaurant or to take away. It is also possible to shape waffles differently and make waffle rolls and serve them with various toppings and fillings.
No waste
Waffle cones are extremely popular because it is the most convenient way to take away ice cream and eat it on the go. With a waffle cone, no other utensils like plastic plates or spoons are required. Thus, serving ice cream with a waffle cone is both delicious, convenient, and environment-friendly.
Easy operations
This professional machine is operated in a few steps, which requires a minimum of effort. Control the cooking process with just two knobs, get crispy waffles with golden-brown color, shape the cones with wooden rollers. Finally, clean the machine with a damp cloth.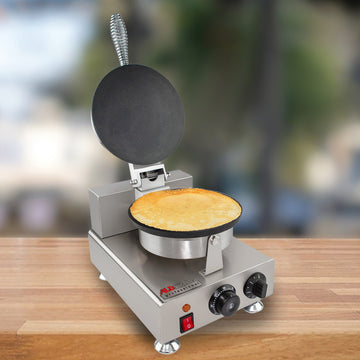 Have a closer look!
✪ MANUAL CONTROL: control the cooking process with a couple of knobs located on the front panel

✪ SAFE FOR HANDS: the spiral design prevents a handle from getting hot, and helps to avoid accidental burns

✪ CONE ROLLERS: use food-grade cone rollers, which come in a set, to shape perfect ice cream cones in a few seconds

✪ STABLE FEET: due to tiny feet the machine remains stable during cooking, and easy to lift in case of moving
SPECS: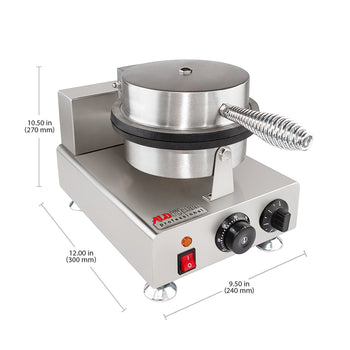 model:

AP-598

machine size:

12.00"x10.50"x9.50"

material:

Stainless steel

voltage:

110V

machine weight:

15.4 lb

body type:

Press

control type:

Manual

temperature range:

120-570°F

materials:

Stainless steel

power kw amp :

1.6 kW (14.5 amp)

cooking time:

3 min

product shape:

Cone

no of products:

1

product size:

8"
Reviews and Questions
Cone Waffle Accessories