Special Offer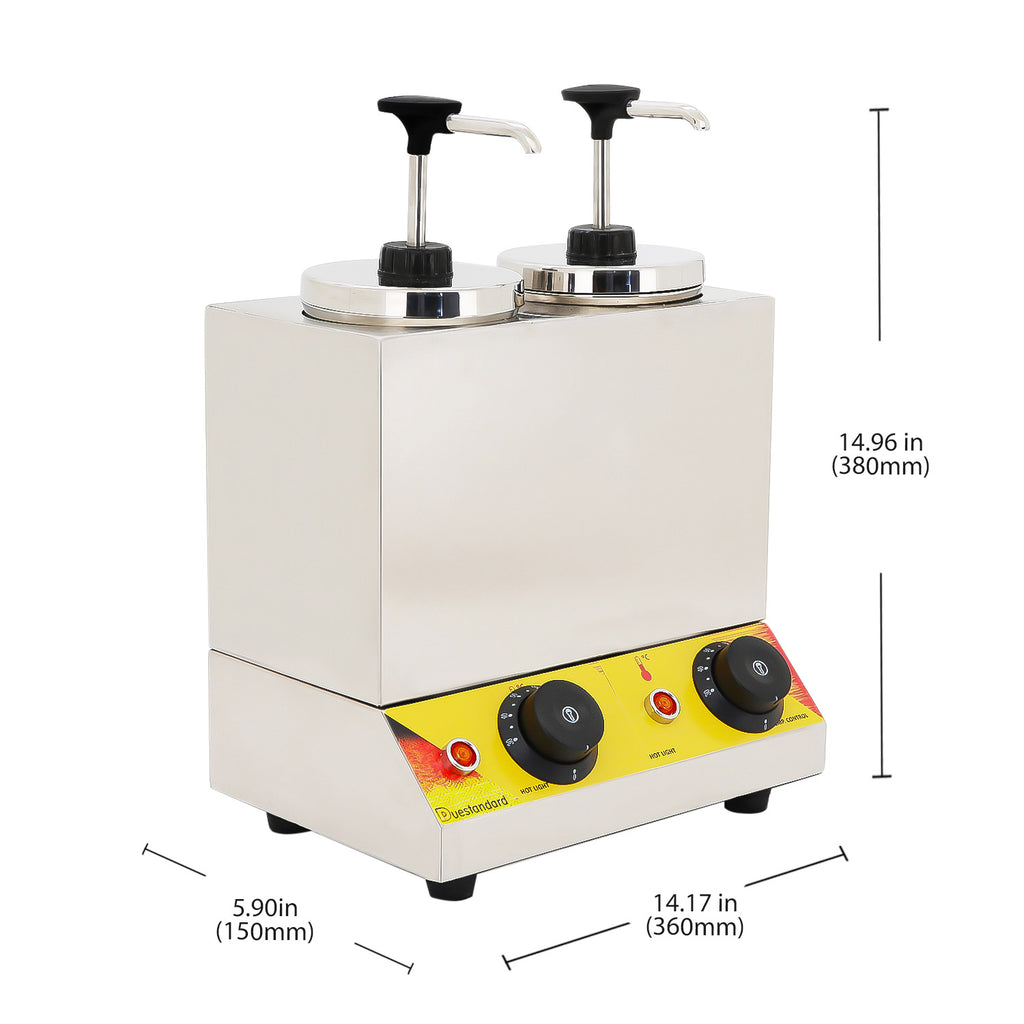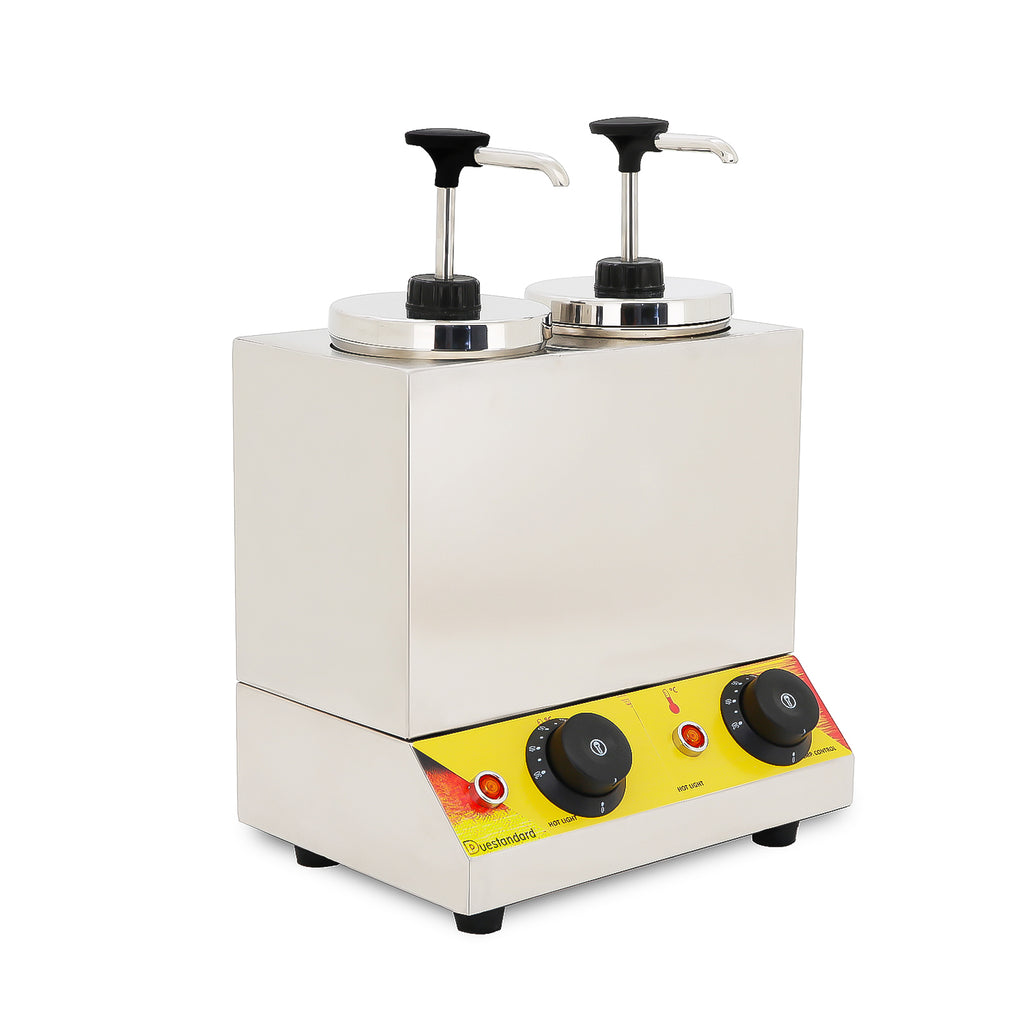 AP-314S Electric Sauce Dispenser | Double-Head Topping Warmer | Sauce Dispenser | Commercial Use | 110V
Jam warmer with pump for commercial use
With this double-head electric sauce dispenser, it is possible to warm and spread two different sauces at the same time. Beautiful design, double capacity, independent temperature control for each sauce make this machine indispensable in any food business.
What makes this electric sauce warmer convenient to use?
Multifunctional usage
This kitchen equipment can be used for both sweet and savory sauces. Such versatility makes this sauce warmer suitable for any kind of food business – bakeries, cafes, restaurants, etc.
Independent heating
Each tank is featured with a temperature control knob, which allows warming the toppings independently. Save energy by using just one thermostat when there is no need to use both tanks.
Thoughtful design
The equipment is quite compact, which allows it to take little storage space when not in use. Easily transportable and lightweight, it can be set even in a tiny kitchen at home or in a bar/restaurant/café, etc.
Why is this equipment the right choice?
✪ USER-FRIENDLY: just press the button on the top to evenly distribute the sauce

✪ HEATING KNOBS: warm two sauces at various temperature using different knobs

✪ EASY TO CLEAN: with removable tanks, it is really easy to clean the machine after use

✪ SMALL SIZE: due to its dimensions, the machine will fit any kitchen, even a tiny one
SPECS: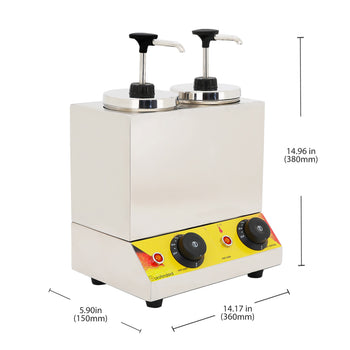 Reviews and Questions
Sauce Dispenser Accessories