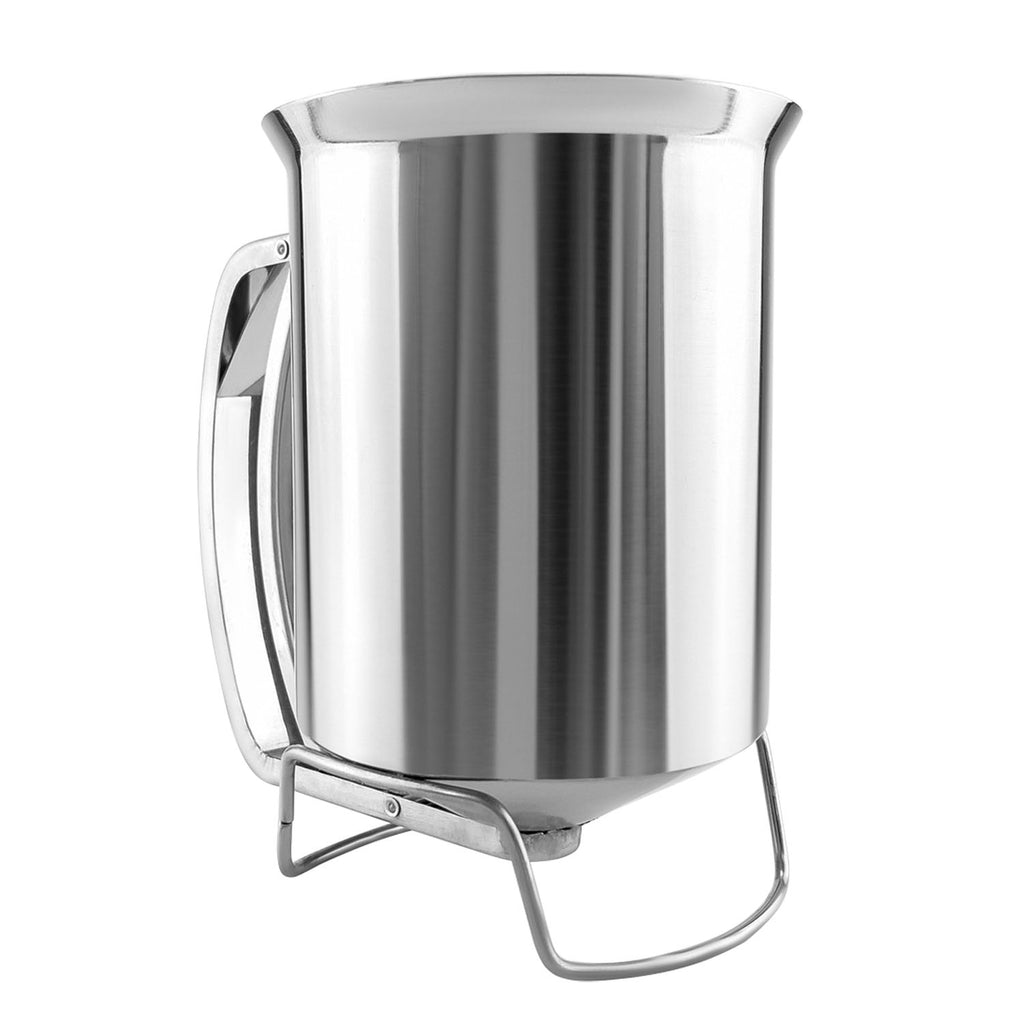 AC_1013 Dough Dispenser | Stainless Steel Batter Dispenser | 0.8 L
An essential baking tool for any kitchen
This batter dispenser holds about 800 ml of batter, dough, or any other liquid used in the kitchen. Durable materials and high temperatures resistance makes this device an indispensable tool in any home or commercial kitchen.
Facilitate your baking process!
Simple operations
The dispenser is easy to both fill and use. Built-in spring structure allows opening and closing the output hole to spread any liquid. The design of the device makes it possible to use it with just one hand.
Versatile use
This dough dispenser can be used to cook various types of food like waffles, cupcakes, poffertjes, crepes, etc. The design allows you to transfer the needed amount of batter around the kitchen.
Easy to clean
High-quality materials ensure that this waffle batter dispenser is easy to clean and maintain. The device is suitable for dishwashers, it is rust and corrosion resistant, which makes it serve for years.
Take a closer look at this batter dispenser:
✪ LARGE VOLUME: the device holds 800 ml of batter or other materials, which is about four cups

✪ ONE PRESS: the spring structure of the handle allows easy open and close the outlet by pressing

✪ STAINLESS-STEEL STAND: a handy small stand attached to the dispenser facilitates the usage

✪ SEALED OUTLET: the batter outlet is made of food-grade silicone that prevents leakage
SPECS: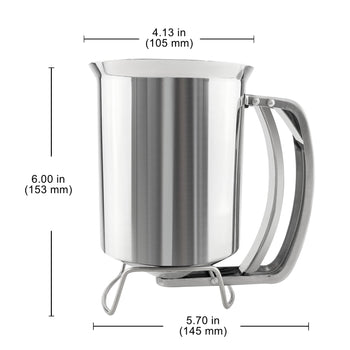 model:

AC_1013

machine size:

105 mm (4.13") funnel diameter 153 mm (6.00") tall 145 mm (5.80") wide 14 mm (0.55") outlet

material:

Stainless steel

machine weight:

240 grams (8.5 oz)
Reviews and Questions