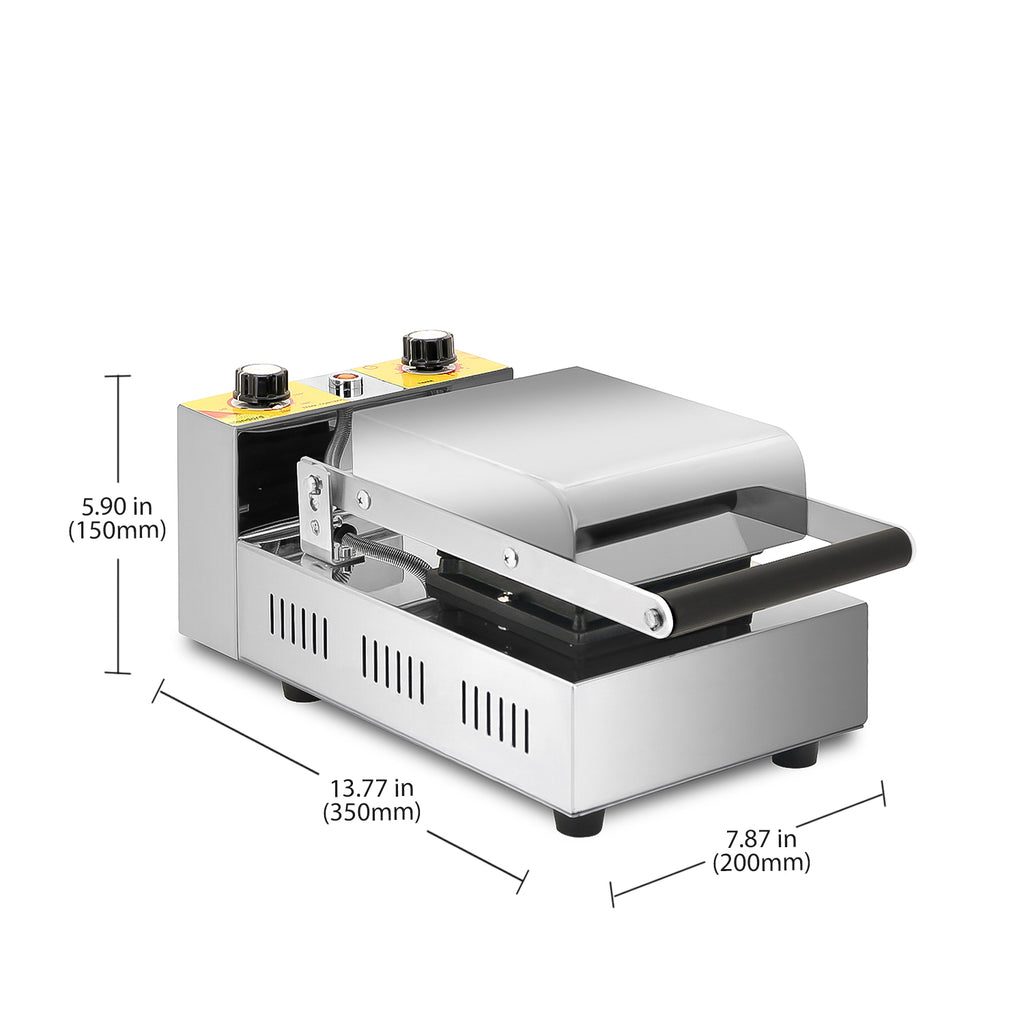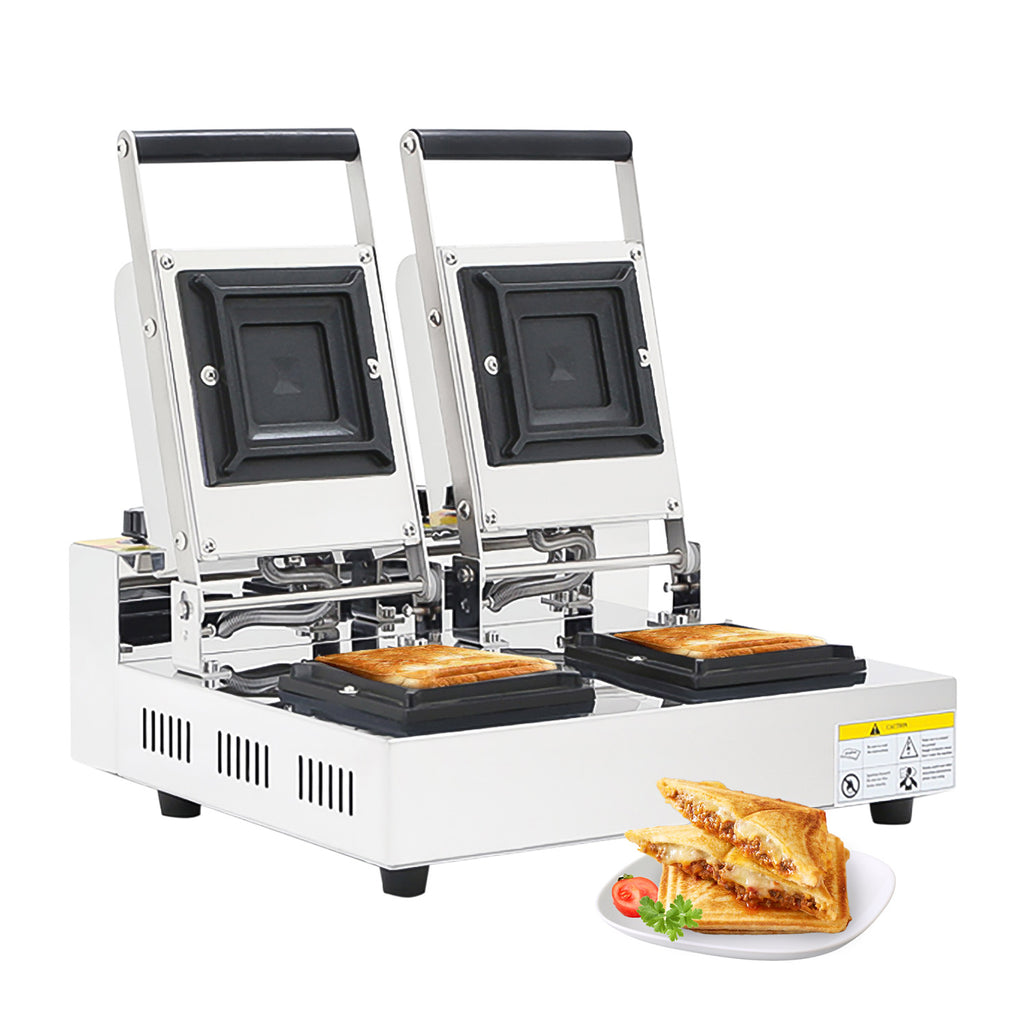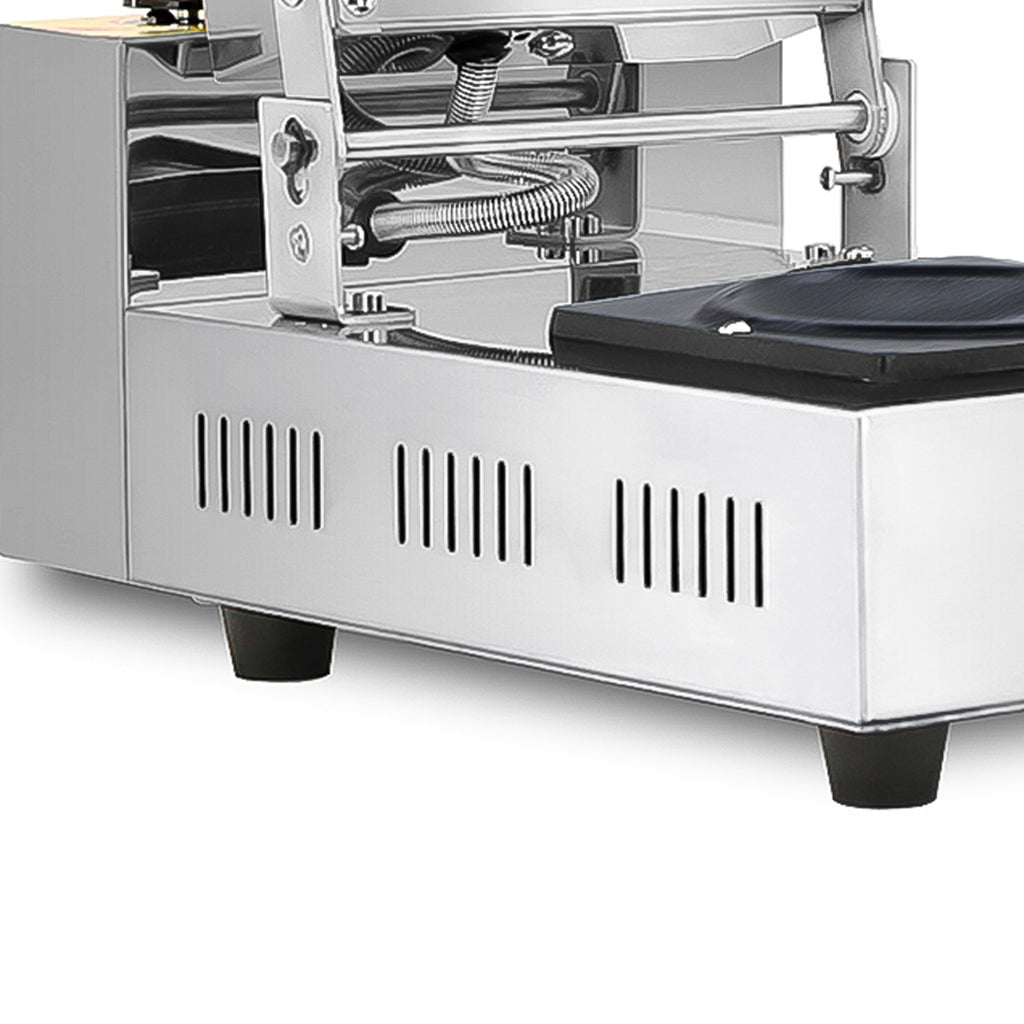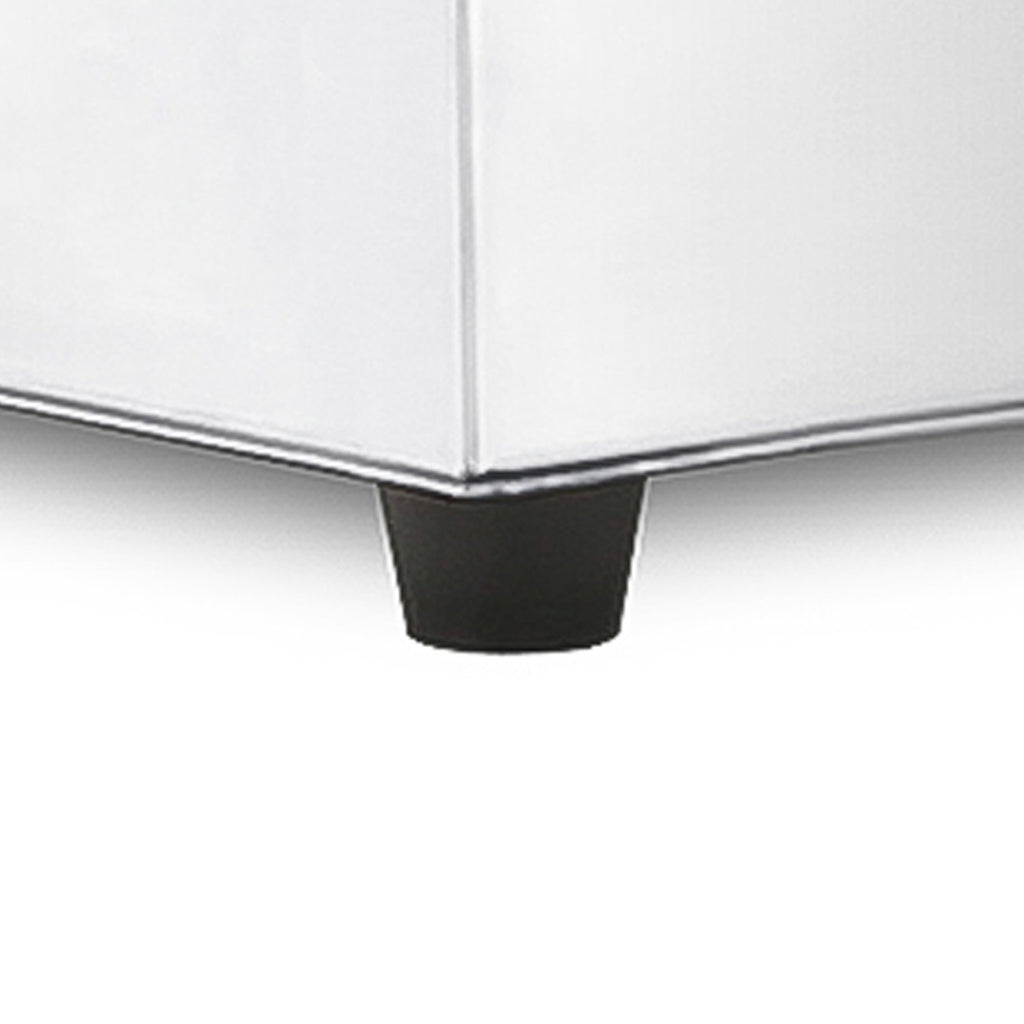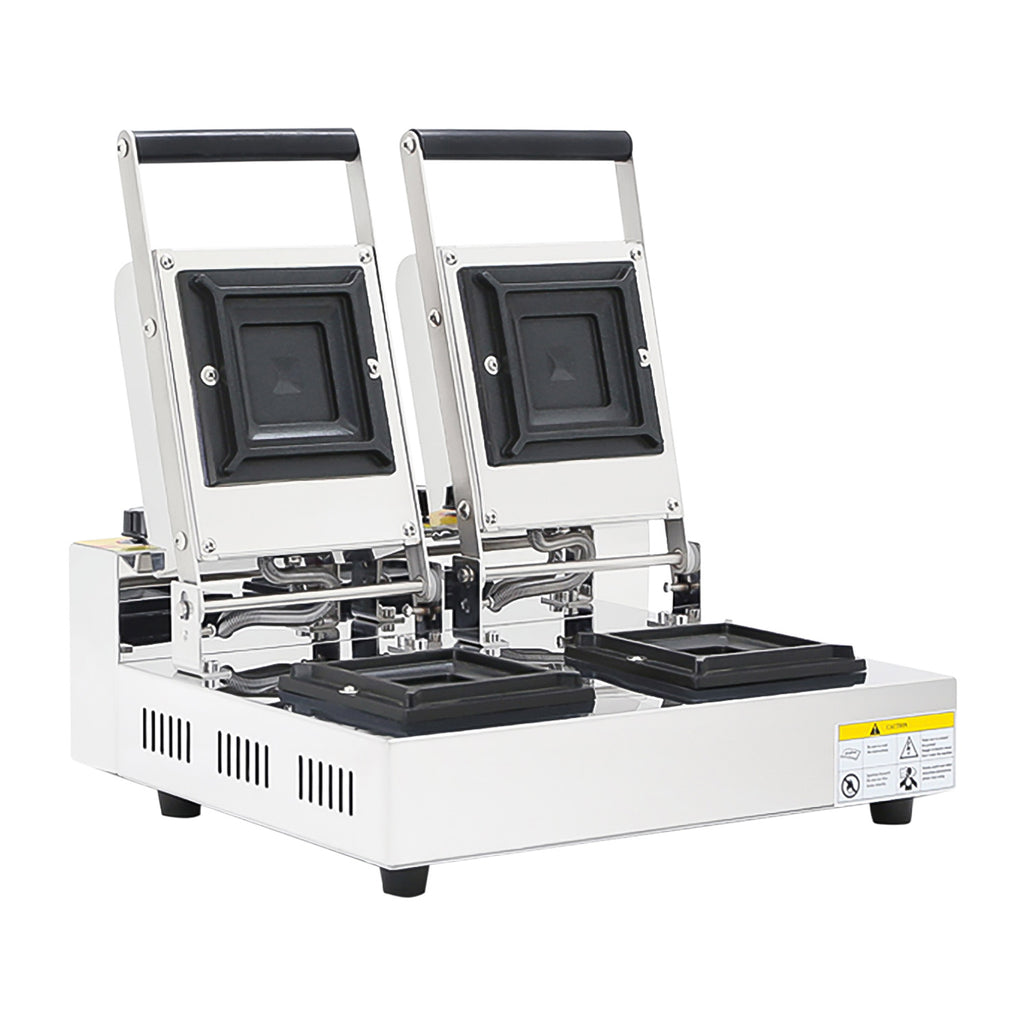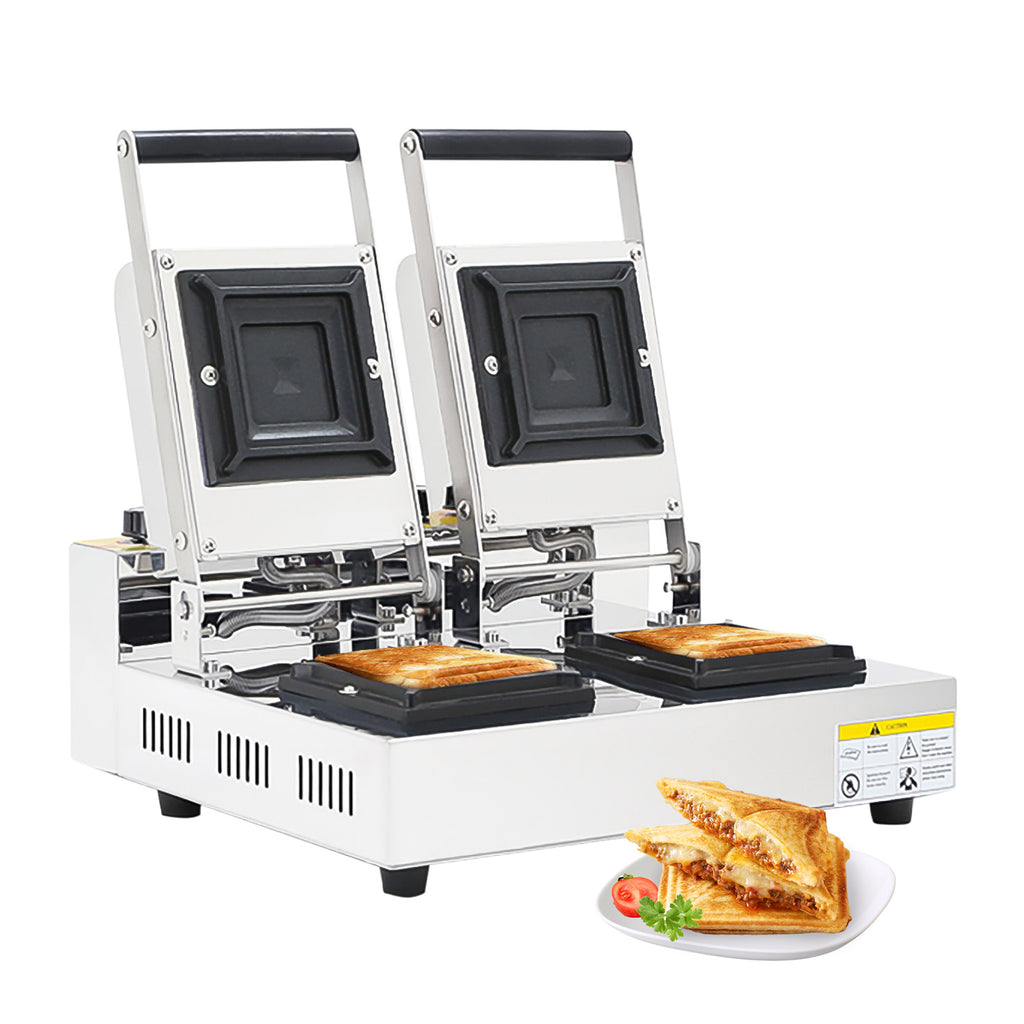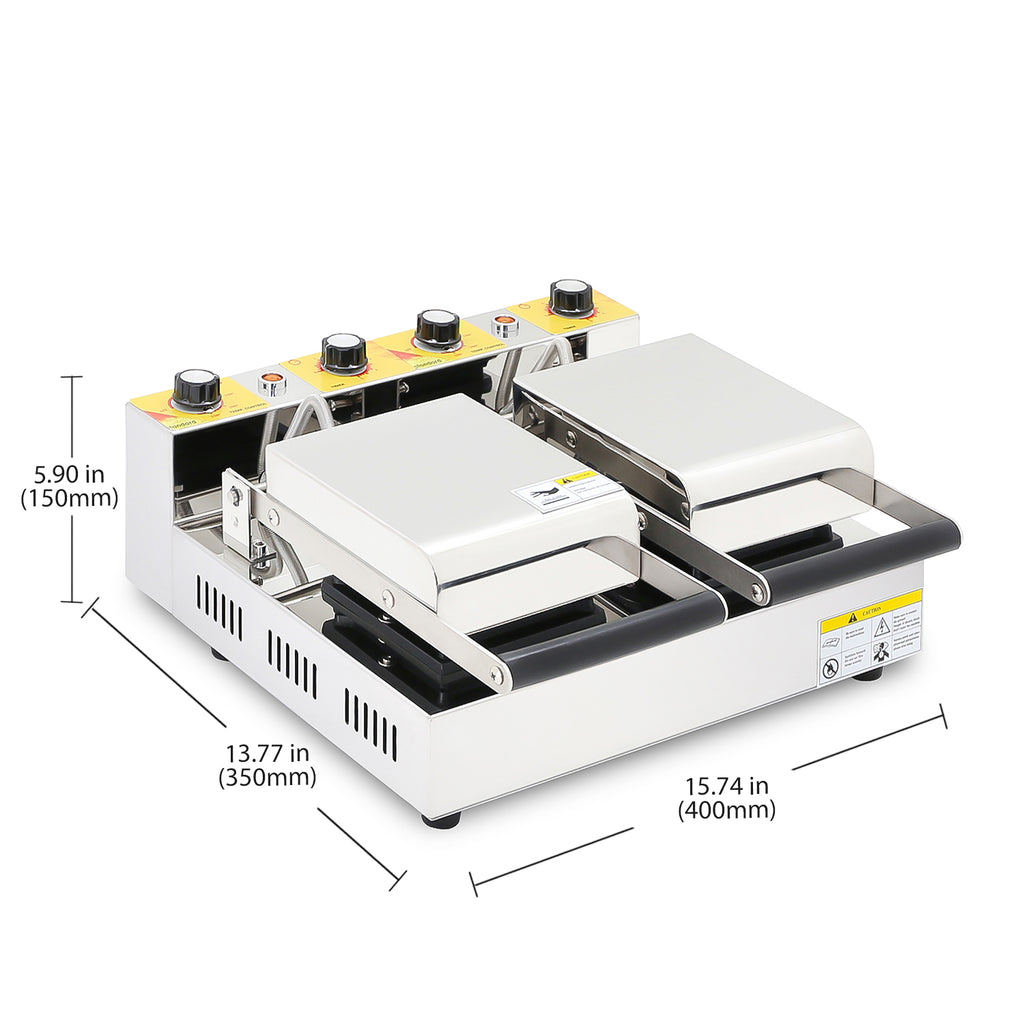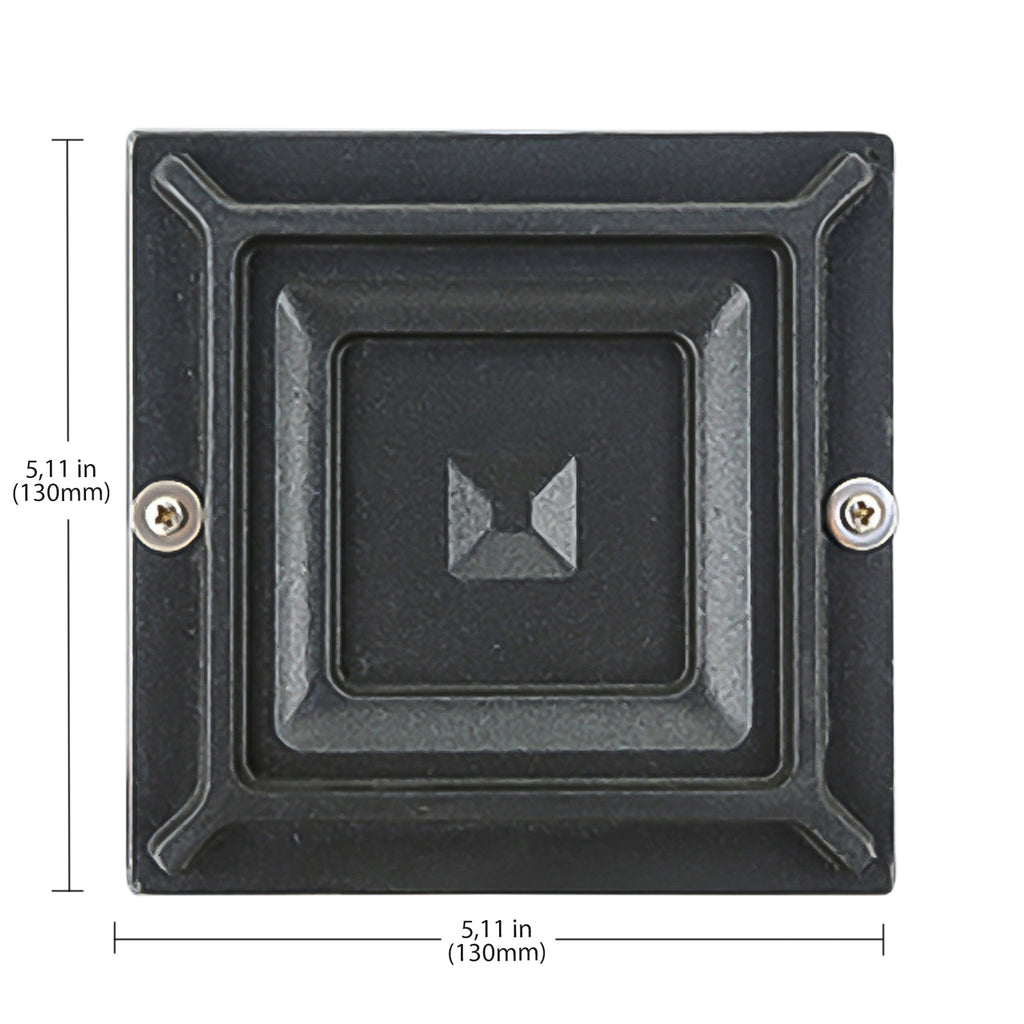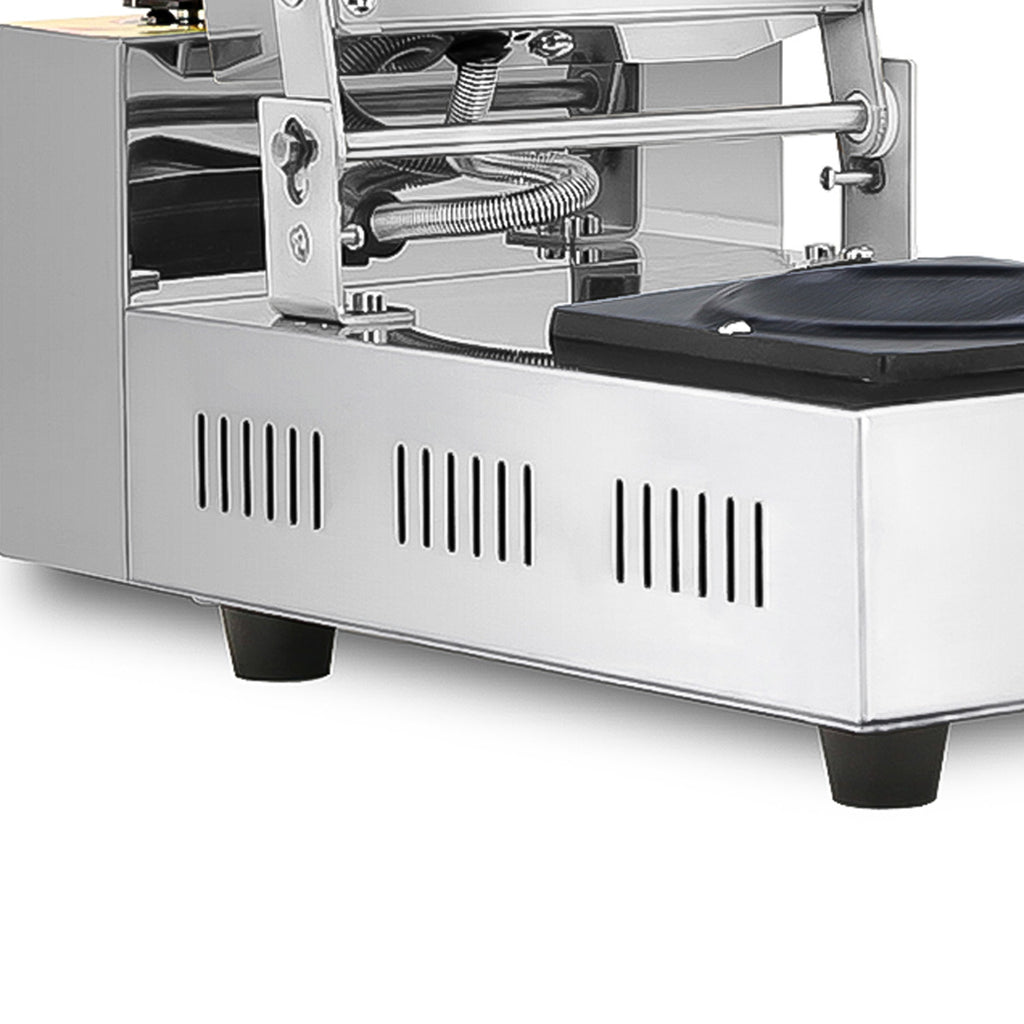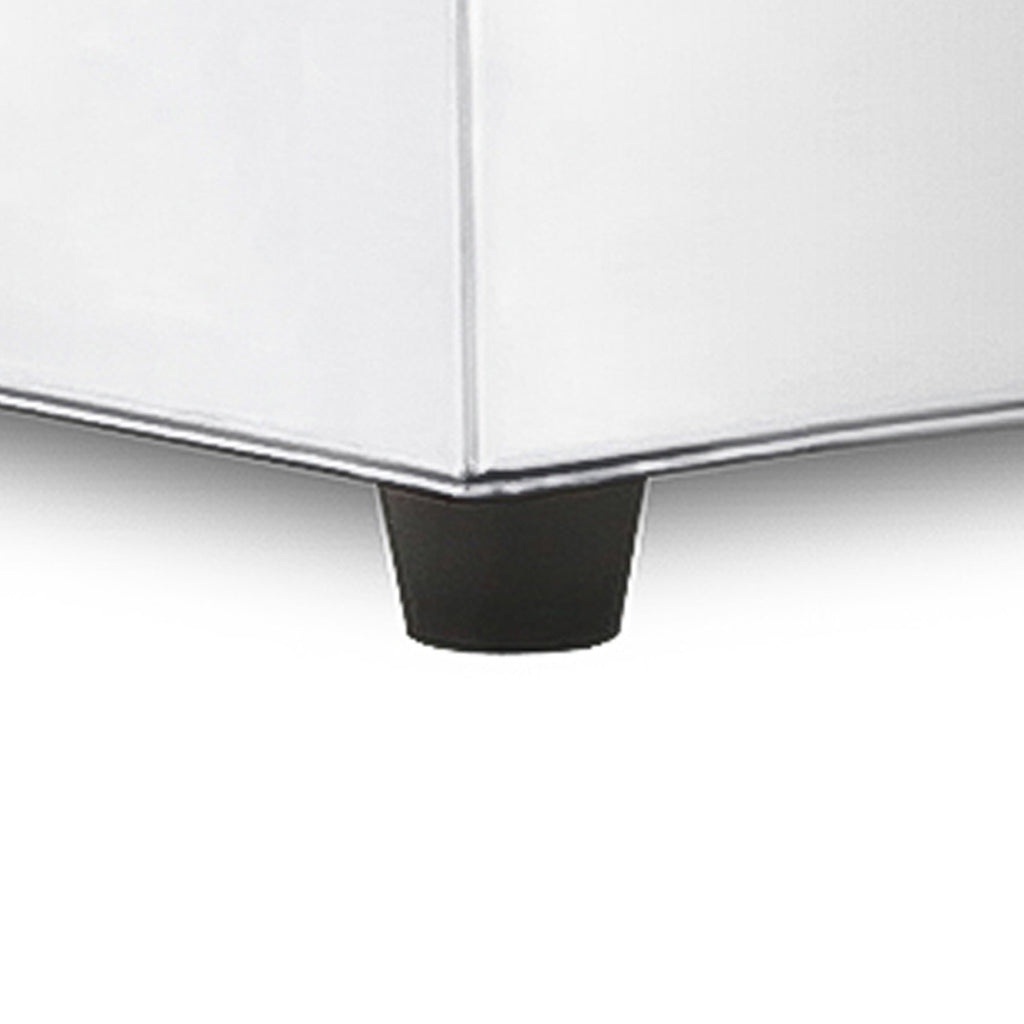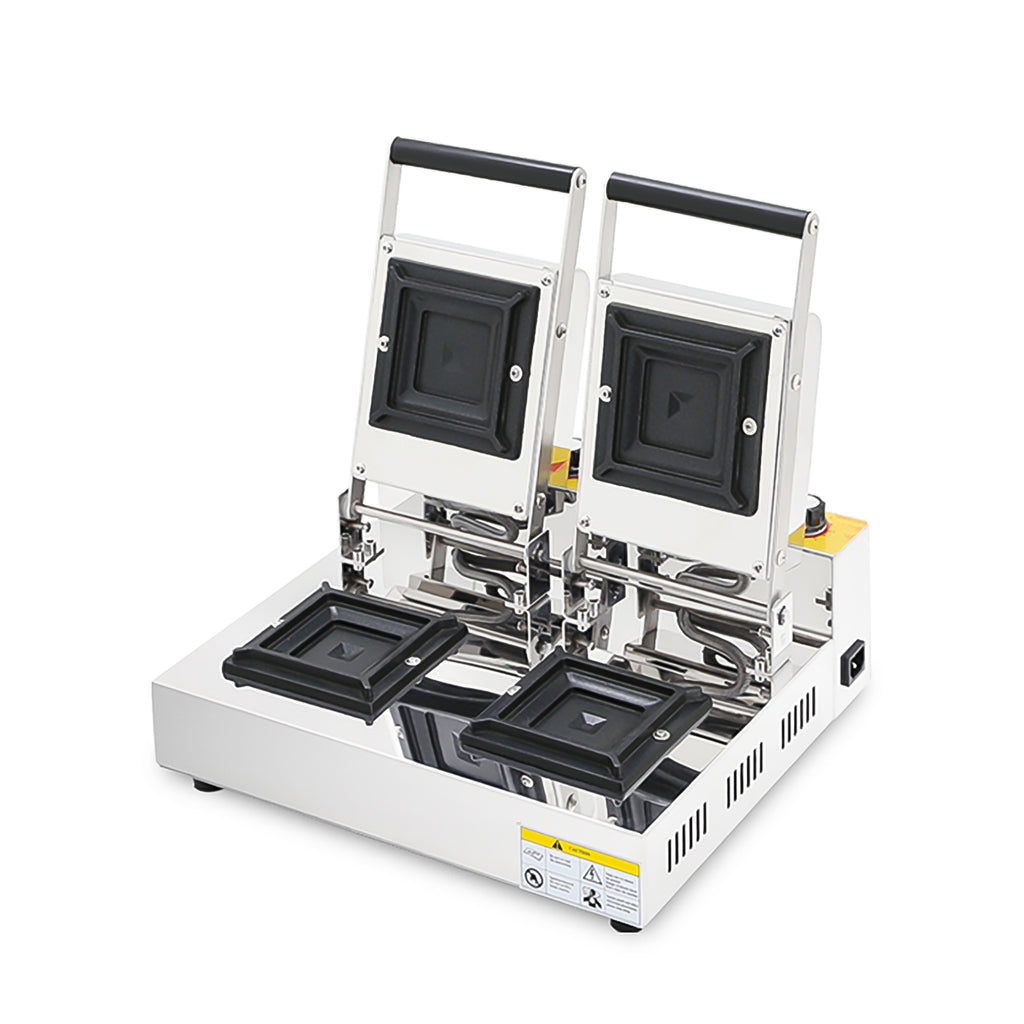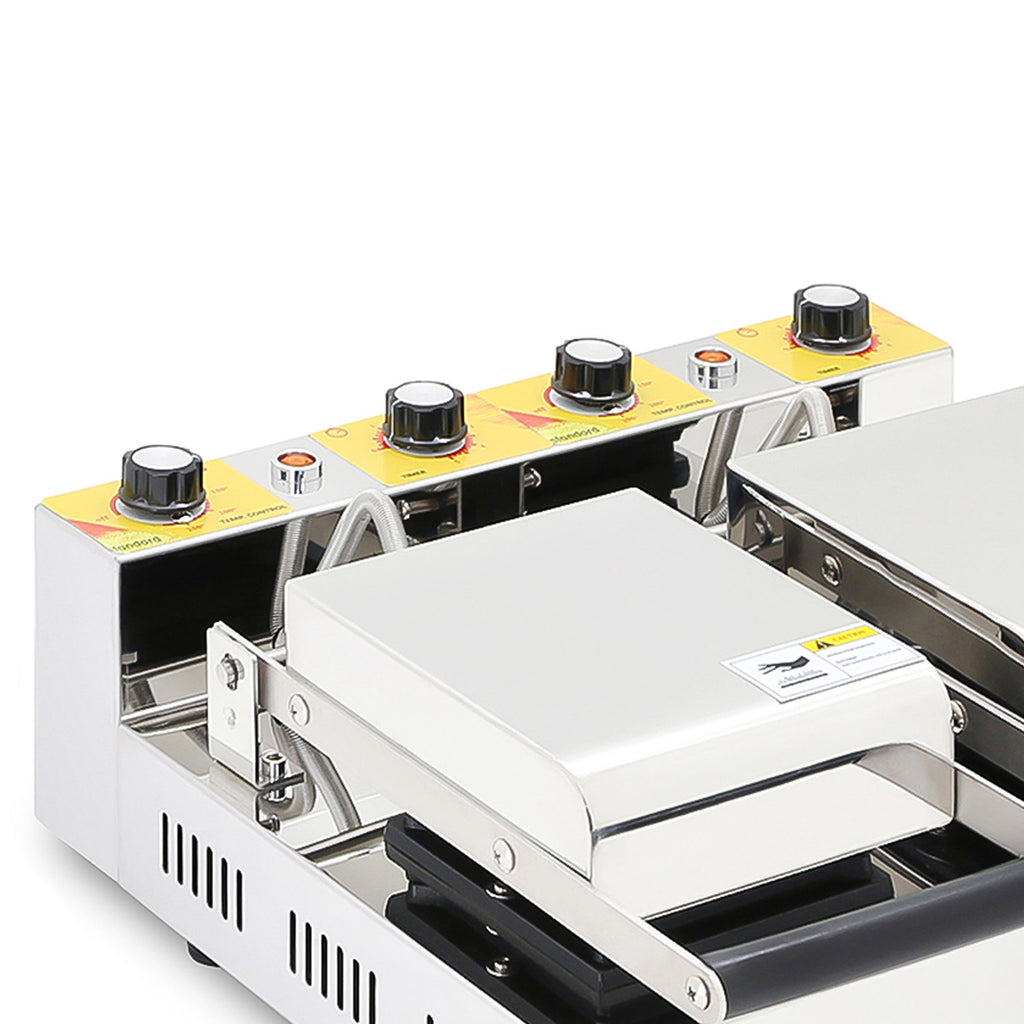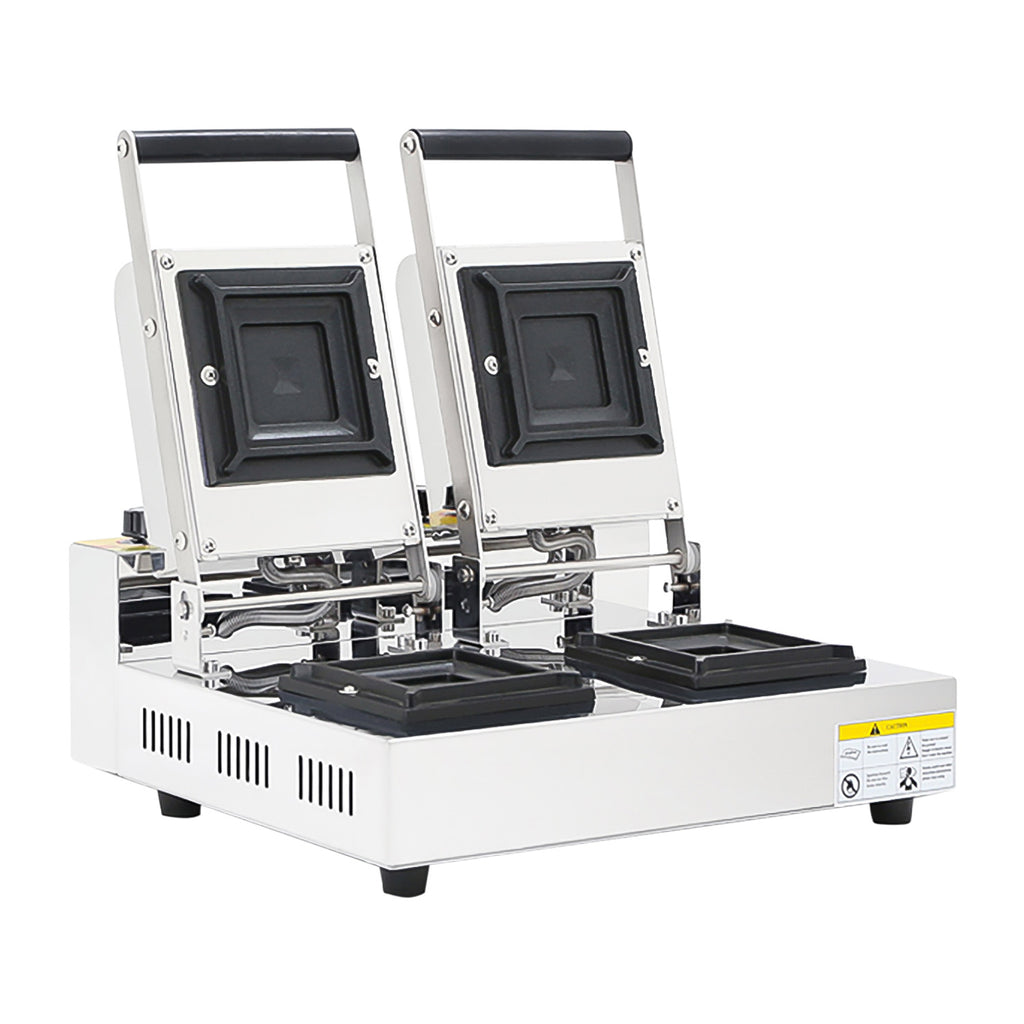 AP-105 Jaffle Maker Commercial | Electric Jaffle Sandwich Maker | Pudgy Pie Iron | Stainless Steel | 220V
Pie Iron for fresh and hot jaffles
This electric jaffle iron makes toasted sandwiches, also known as snackwiches or toasties. This cooking appliance makes one crusty toastie with any filling on your desire. The machine is stainless steel, and the plates are nonstick. Small size is perfect for both home and commercial use.
You will enjoy using this jaffle iron!
Cook easily
The unique design of the plates allows pairs of bread slices to be sealed, enclosing a filling. Hot temperature and upper plate pressure seal the edges securely. With a handy long handle, squeezing requires almost no effort.
Stuff with anything
The most popular jaffle filling is cheese and ham. No surprise, it's delicious! Nevertheless, you can stuff these crunchy snackwiches with anything your customer desires – make a savory snack or a dessert!
Take little space
Since the machine is relatively compact, it doesn't take a lot of space in the kitchen and can be easily moved. Non-mentioning it requires low maintenance efforts since the materials are reliable and of high quality.
Let's have a closer look!
✪ COOLING VENTS: good ventilation allows the appliance to work long hours without overheat

✪ NONSTICK PLATES: two square plates are covered with an anti-stick top that ensures perfect color and prevents dough from burning

✪ COMFORTABLE HANDLE: almost no efforts are needed to squeeze the bread slices

✪ USER-FRIENDLY: all the operations are controlled with a few knobs on the front panel
SPECS:
model:

AP-105

package size:

510 x 290 x 220 mm

machine size:

350 x 200 x 150 mm

material:

Full stainless steel

voltage:

220V

shipping weigh:

8 kg

machine weight:

6 kg

body type:

Jaffle Maker

heating plate:

130 x 130 mm

power kw amp :

600W

capacity:

1 Pc
Reviews and Questions