A-MTS2 Electric Milkshaker | Double Cup Milk Tea Shaker | Stainless Steel
High-Quality Cocktail Mixer
This drink mixer is suitable for any beverage that needs to be shaken. Make bubble tea, milkshakes, cocktails, and other drinks your customers ask. High-quality materials ensure the long life service of this kitchen appliance and make the shaker perfect for commercial use.
A drink shaker that will benefit your business:
Smart design
What makes this shaking mixer so convenient is its thoughtful design. Cooling vents keep good ventilation, footpads secure the appliance on the tabletop, and the cups have no gaps, so be sure there will be no leak!

Versatile Use
This mixer is applicable for many different drinks. You can make milkshakes, bubble tea, cocktails, and other beverages your customers like. Since the cups can be cleaned easily and fast, it will take a minimum of time to make a cup ready for the next drink.

High-quality materials
This double cup milk shaker is made of food-grade stainless steel. The material is rust-resistant, durable, and widely used for professional kitchen equipment production. Stainless steel appliances serve long and require little maintenance effort.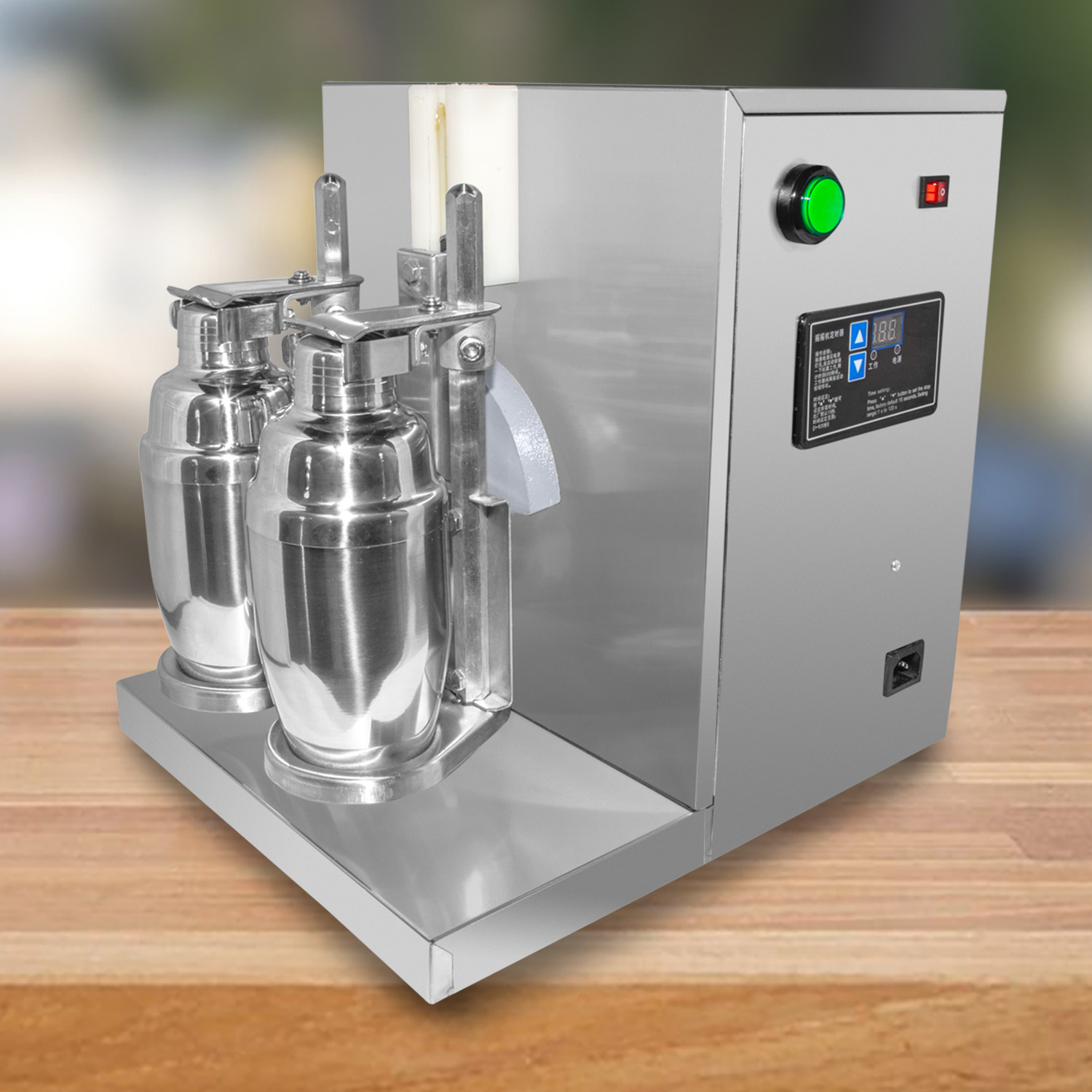 Note these details!
✪ CONTROL PANEL: use the buttons to start/stop the machine and to set the time from 1 to 120 sec

✪ ADJUSTABLE ARM: a mechanical arm can be adjusted to many shaker cups from 350 to 750 ml

✪ EASY TO CLEAN: each snow grams cup can be simply taken apart to clean after usage

✪ FOOT PADS: four small foot pads keep the machine steady on the tabletop while it works
SPECS: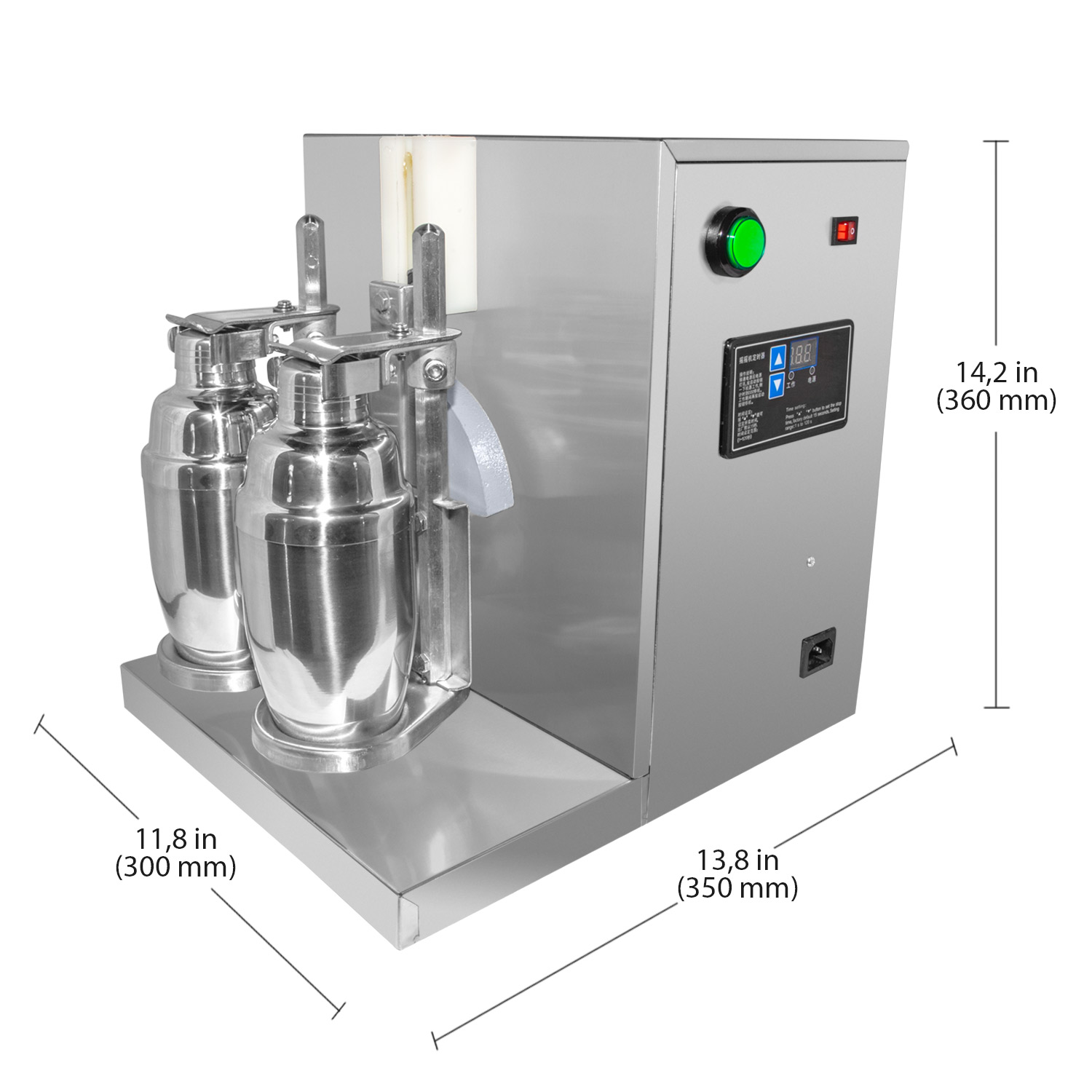 -Model: A-MTS2
-Size: 350 x 300 x 350 mm (13.8" x 11.8" x 14.2")
-Cup height: 195 mm (7.67")
-Shipping weight: 25 kg (55 lbs)
-Weight: 22 kg (48.5 lbs)
-Material: Full stainless steel
-Voltage: 110V
-Power: 120W
-Velocity: 400 r/min
-Timer: 1-120 sec
-Sizer of Shaker Cup: 350-750ml