Special Offer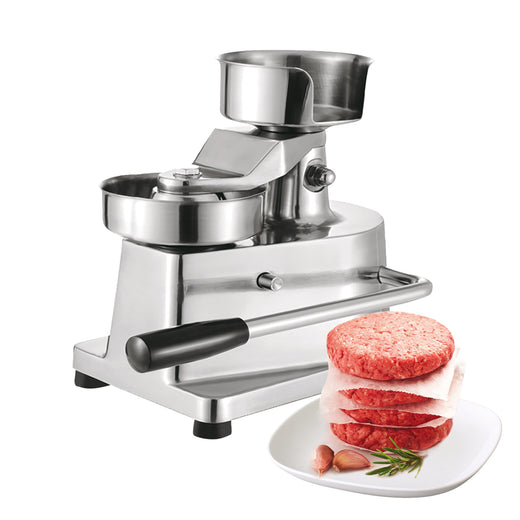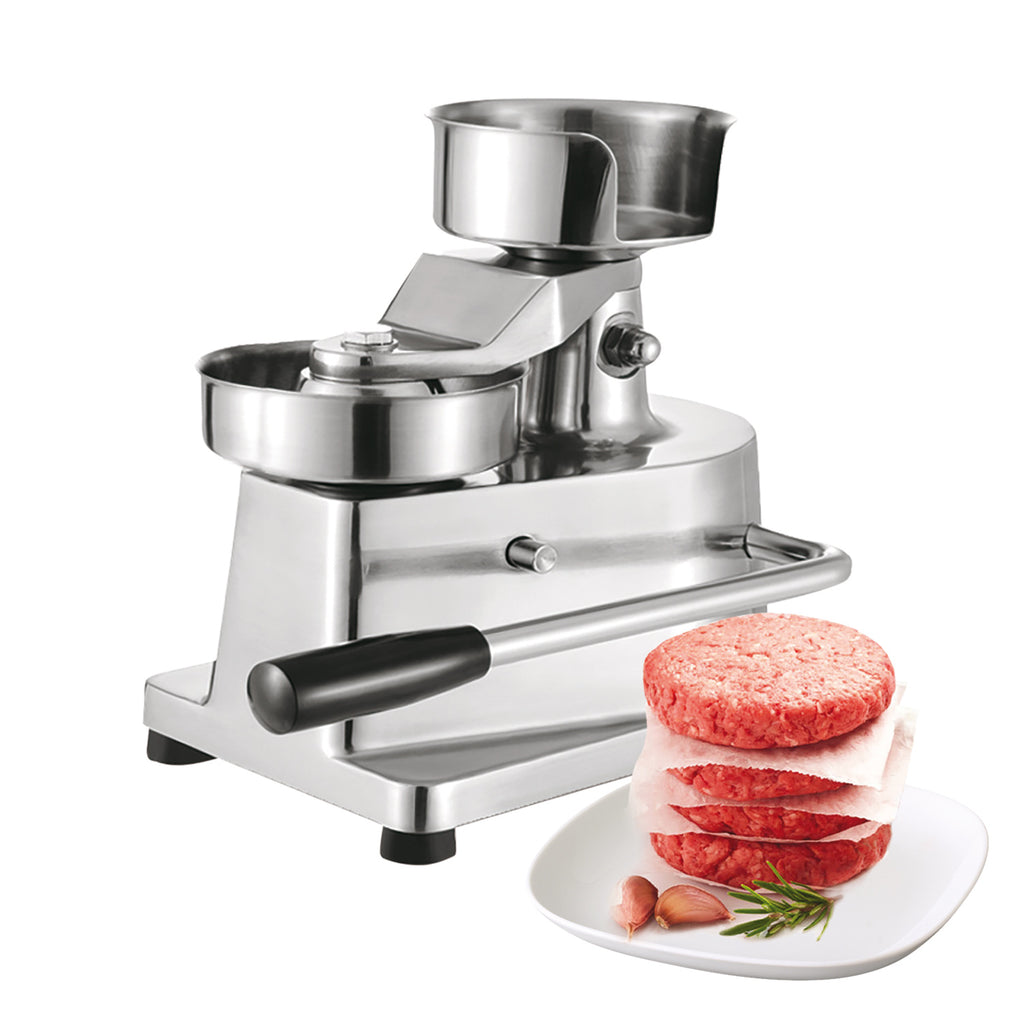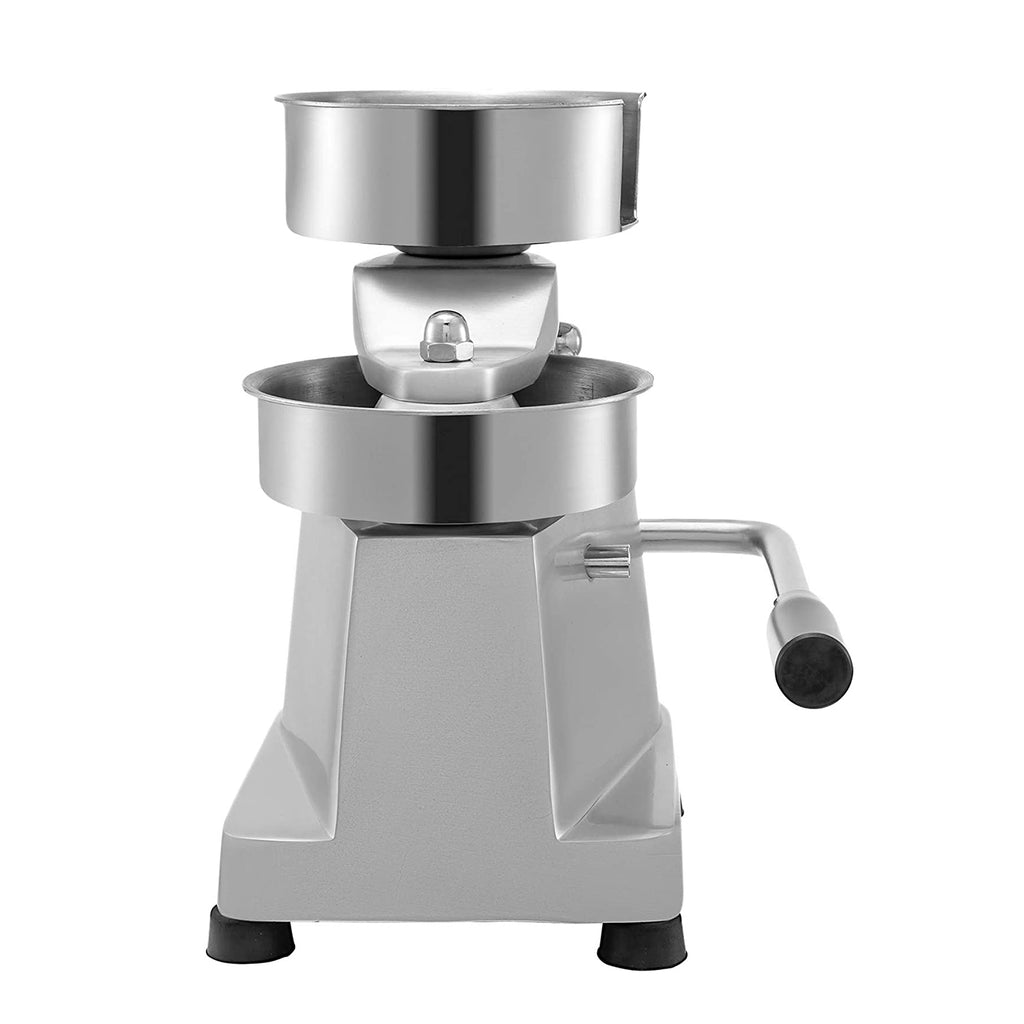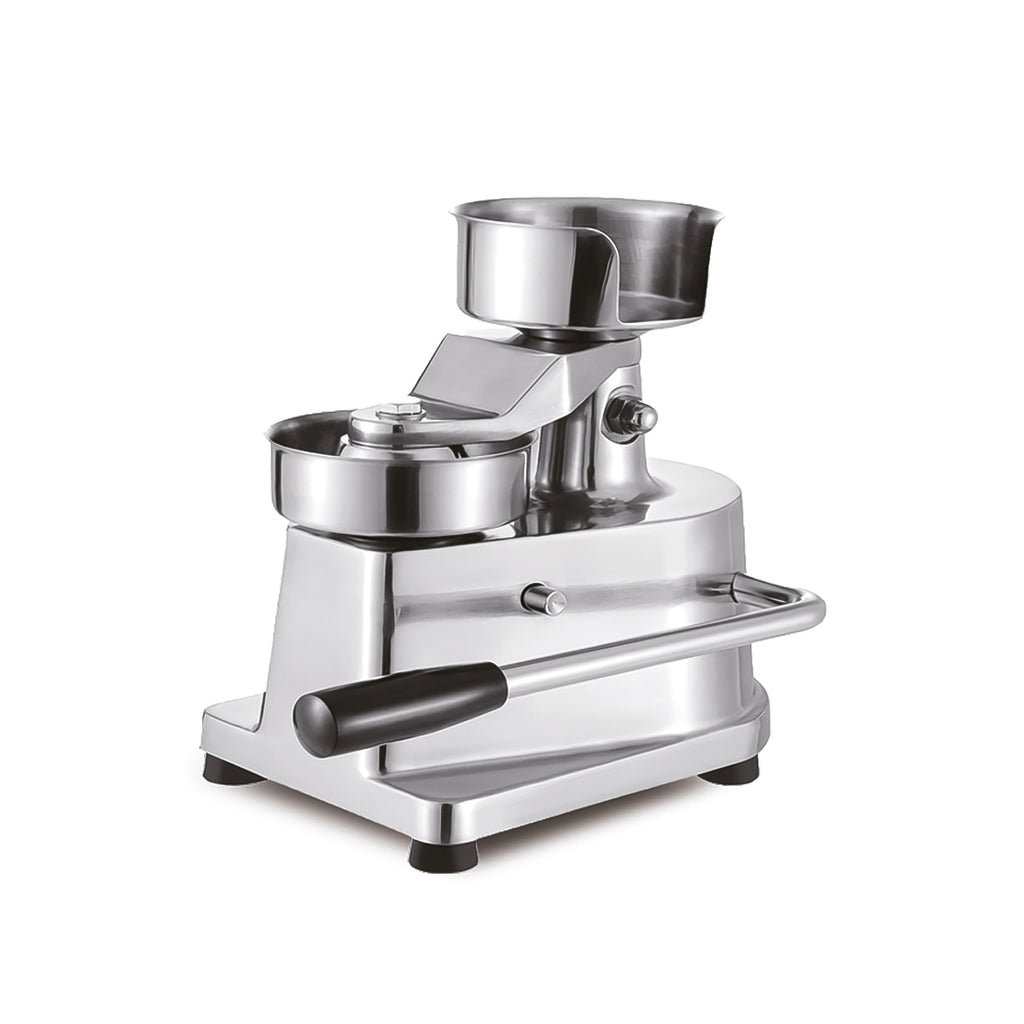 A-A130 Burger Press | Meat Patty Maker | Commercial Patty Forming Tool | + 500 Pcs Paper Sheet Set for free | 5" (130 mm) | Stainless Steel
Professional burger press for commercial kitchens
This professional appliance is designed to make lots of meat patties in a short time. The tray diameter is 5", but the thickness of patties can be adjusted. The machine is made of cast aluminum and stainless steel, which ensure durability and excellent appearance. Use this burger press in bars and restaurants!
What are the advantages of this patty forming device?
Time-saving
The process of meat pies production is pretty fast so that you can make a batch in a few minutes. Besides, the patties you receive are perfectly round, which is impossible to achieve while forming them with hands. The fast production process allows serving more customers, increasing turnover.
Looking beautiful
The materials, which this appliance is made of, are known for its rust and corrosion resistance. These features ensure easy washing of the machine, its durability, and long-lasting service, not mentioning that the equipment will look good even after several years of usage.
Widely applied
Being nutritious and delicious burgers are probably one of the most famous meals in the world. Thus, the high capacity of this machine is something that any business would benefit from. This burger machine is suitable for snack bars, cafes, restaurants, and other commercial kitchens.
Look how convenient this machine is!
✪ 5-INCH TRAY: with this machine make lots of meat patties with a diameter of 5 inches each

✪ ADJUST THICKNESS: regulating the amount of meat and press effort make patties thicker

✪ AVOID STICKING: take patty papers from a specially designed tray on the top to prevent sticking

✪ NON-SLIP FEET: four tiny feet help to secure the machine and keep it stable while using
SPECS: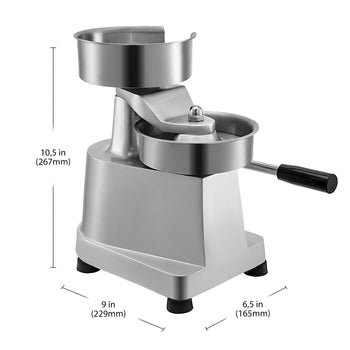 model:

A-A130

machine size:

10.5" x 9.0" x 6.5"

shipping weigh:

13.2 lbs

control type:

Manual

product size:

5" diameter
Reviews and Questions