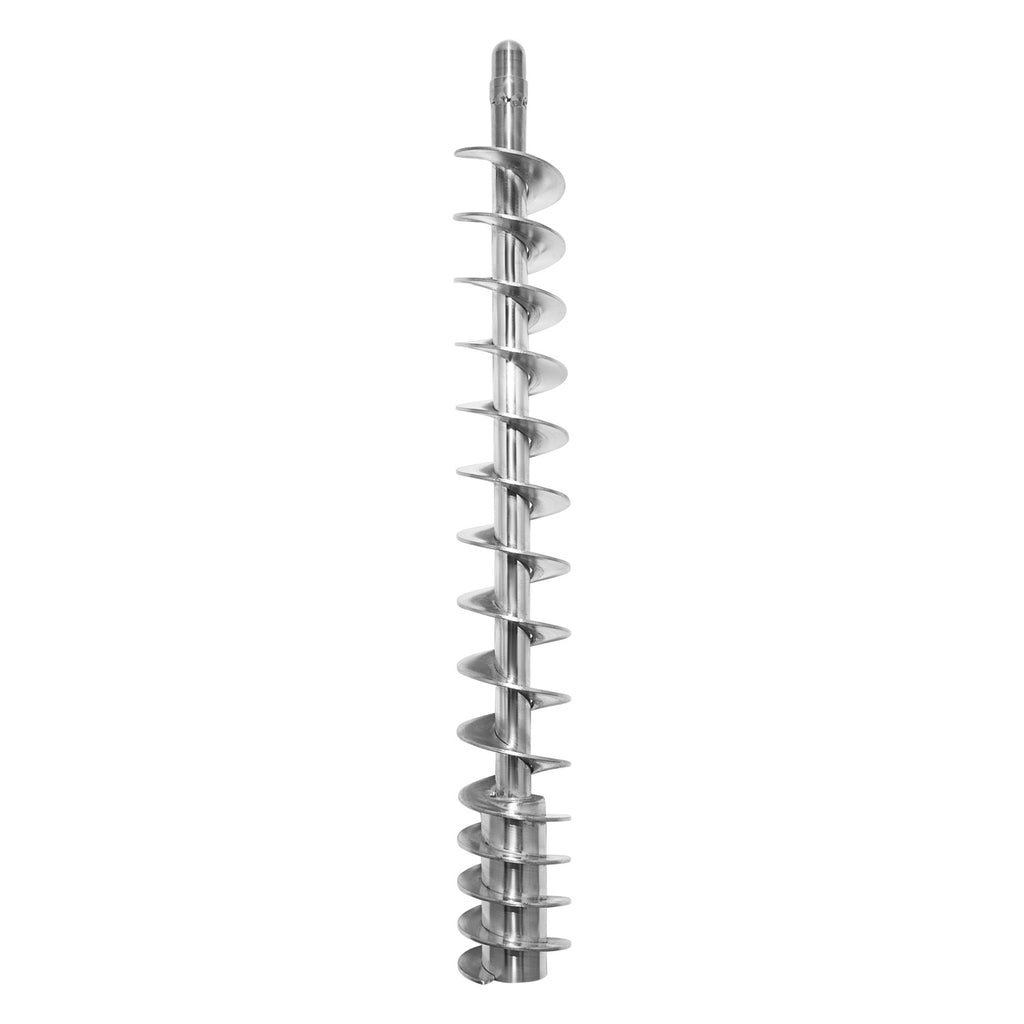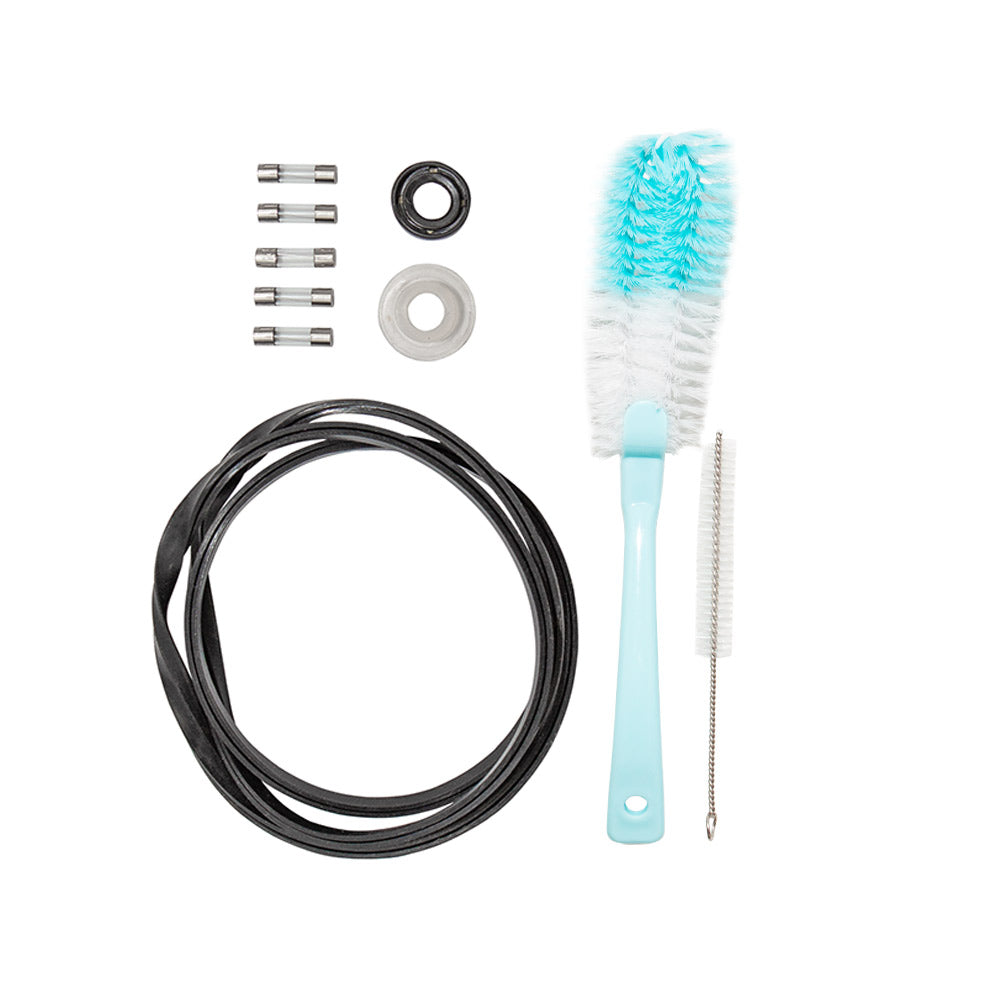 A-CF7D Chocolate Fountain | 7-tier Stainless Steel Chocolate Fondue Fountain | 100 persons | Digital | 110V
Chocolate Fountain Fondue for Commercial and Home Use
Our 7-tier chocolate fountain with 8 kg capacity is a great option for big parties and other festive events. The size of our appliance is 40.00 x 17.00 inches (1016x432 mm). We guarantee independent control of the motor and heat. Our product is capable of serving more than 100 guests for several hours.
Why our chocolate fountain is the best choice for you?
Astonishing and gorgeous
If your special event such as wedding or a big birthday party is intended for inviting a lot of guests this Chocolate Fountain is indispensable. Your guests will be deeply impressed and charmed by this stunning hot chocolate "waterfall". This fondue will turn out to be the centerpiece of your party and will always be remembered by your guests!
Easily located wherever you want
Just find a steady surface and a plug nearby – here is a perfect place for this Chocolate Fondue Fountain. Make sure that there is enough space for several guests to enjoy the fountain simultaneously. After using our appliance, you may easily disassemble and clean it.
Totally self-contained
You do not need to monitor the work of our appliance once you turn it on! It is completely autonomous. Provide your guests with grapes, cookies, marshmallow and other delicacies so that they could plunge them into hot chocolate. Make sure that toothpicks are served to your guests. In order to keep the room tidy, place a waste bin nearby. Relax and enjoy yourself!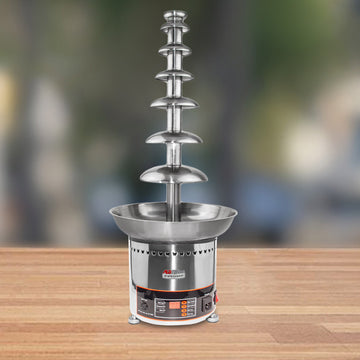 Take a Closer Look At This Chocolate Fountain!
✪ SIMPLE IN STORAGE: this appliance can be quickly dismantled. When the fountain is not used, little room is required to store it.

✪ SIMPLE IN USAGE: fitted with a digital display and switch buttons thus being very convenient for a user to adjust the temperature of the chocolate.

✪ EASILY CLEANED: thanks to first-class materials and quick dismantlement, the machine is easy to clean.

✪ PERFECT CAPACITY: seven tiers are sufficient to gratify all the guests at a middle-sized party or a family event.
SPECS: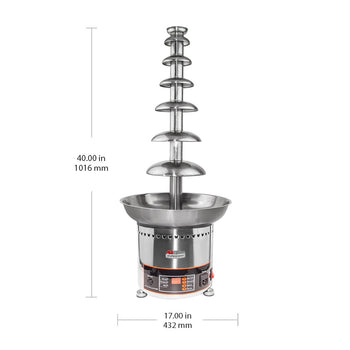 model:

A-CF7D

machine size:

40" x 17.0 x 17.0"

material:

Stainless steel

voltage:

110V

shipping weigh:

31 lb

machine weight:

31 lb

control type:

Digital

temperature range:

86-300 F

materials:

Stainless steel

power kw amp :

0.3 W (2.7 amp)

tiers:

7 tiers

capacity:

17.63 lb
Reviews and Questions