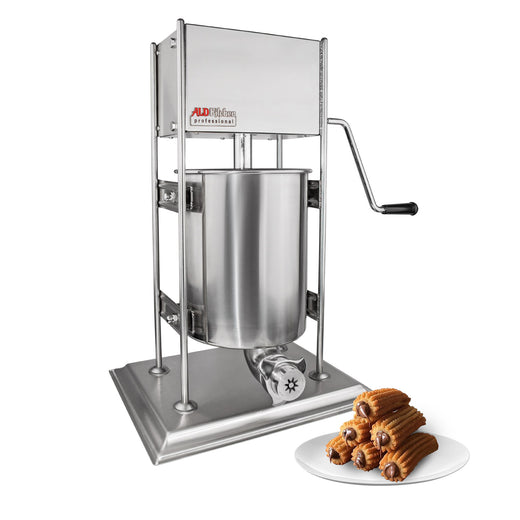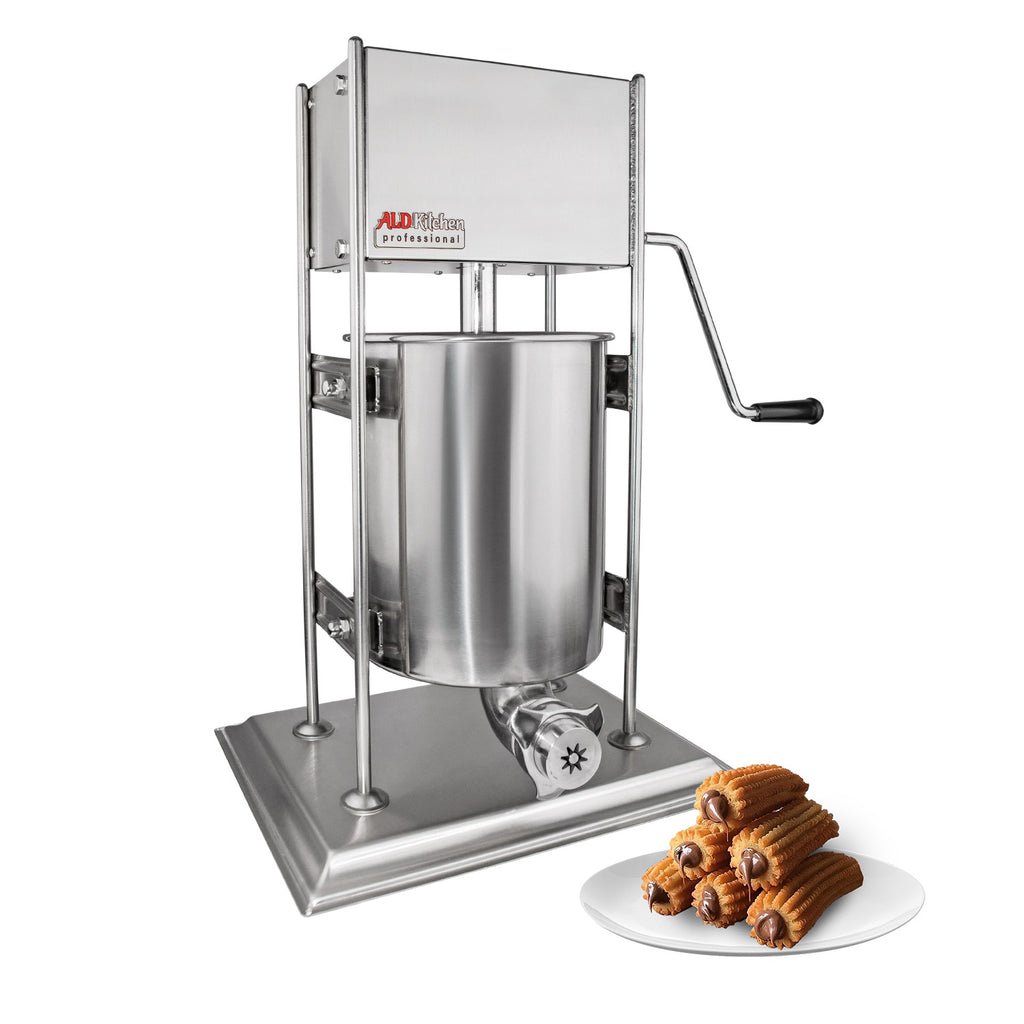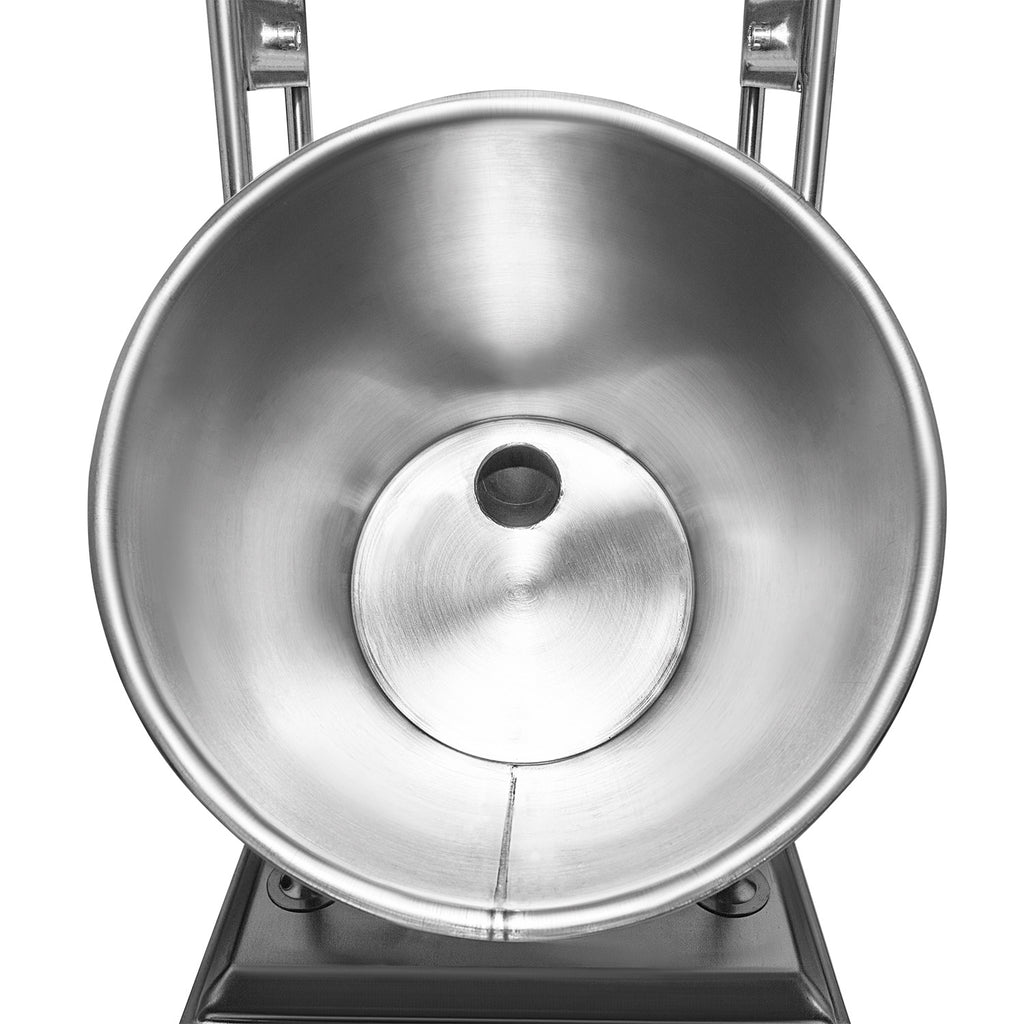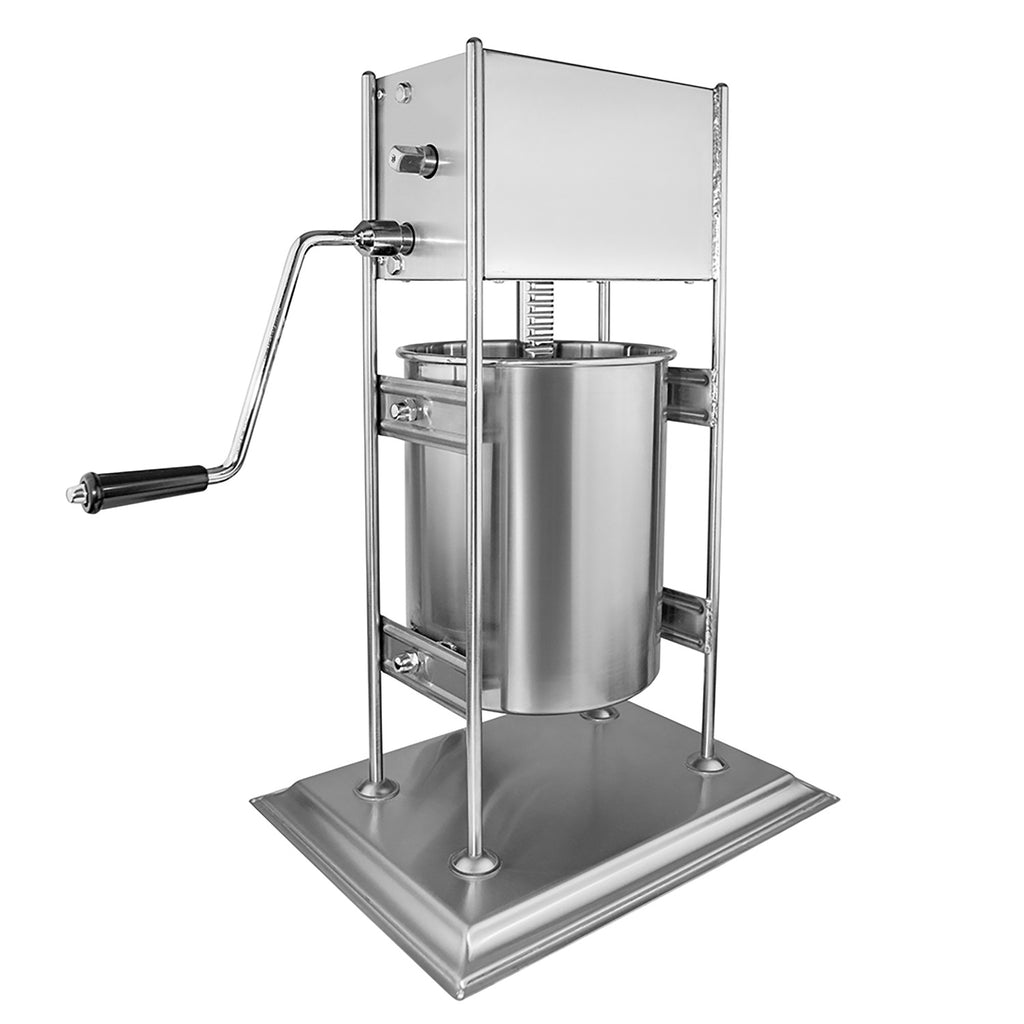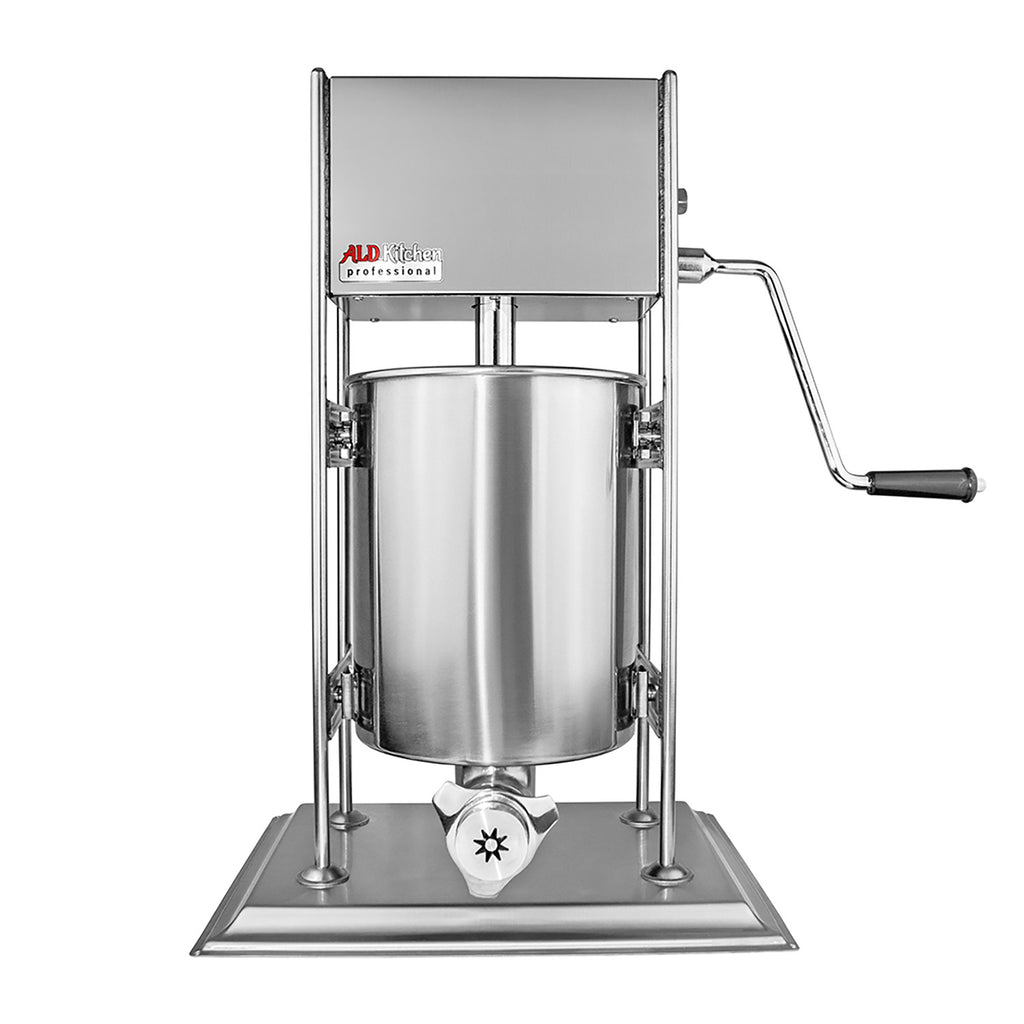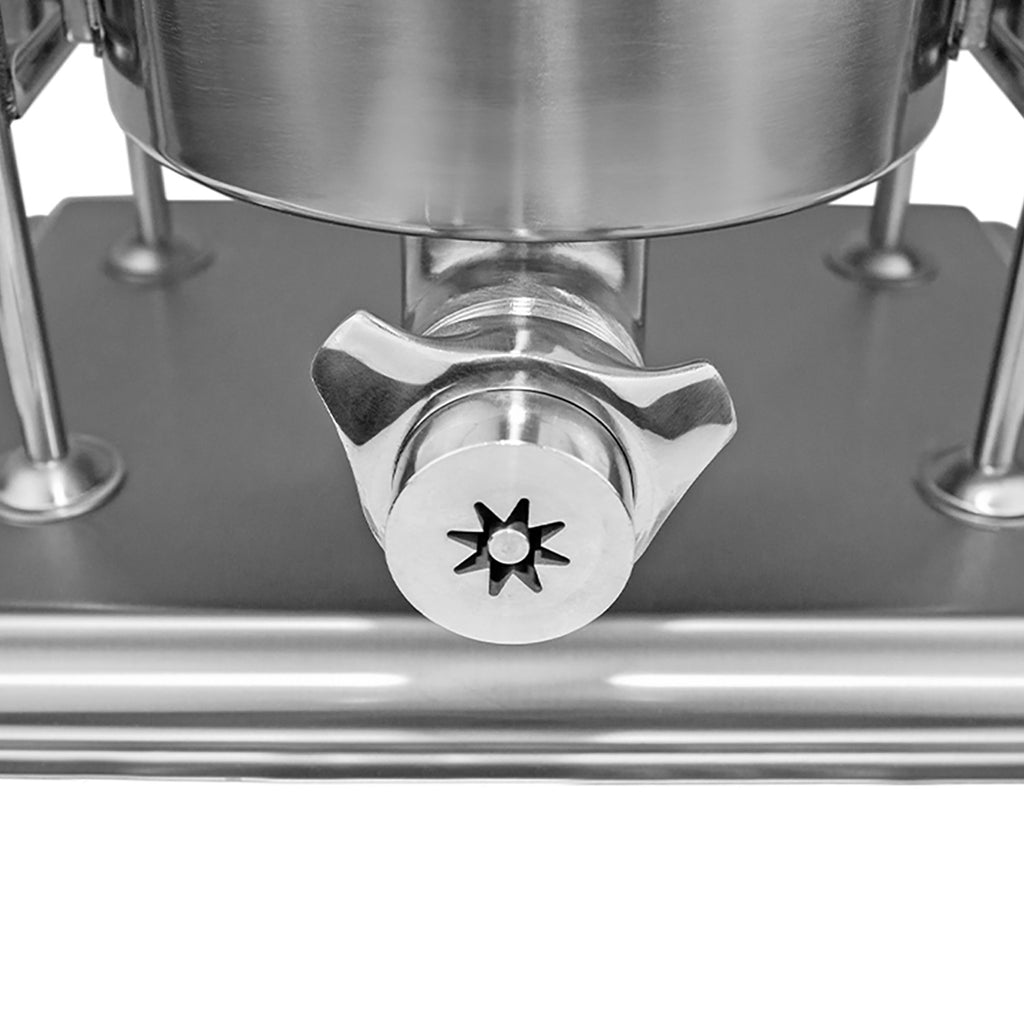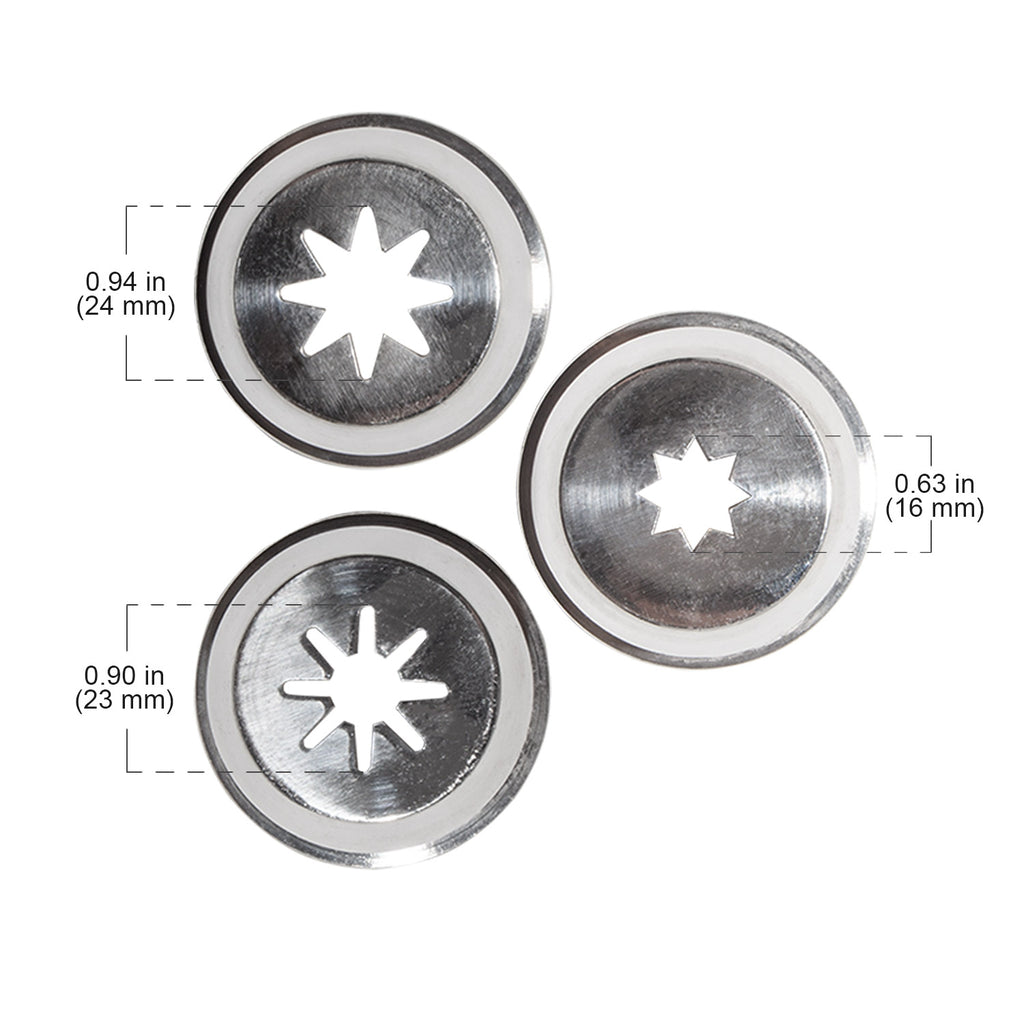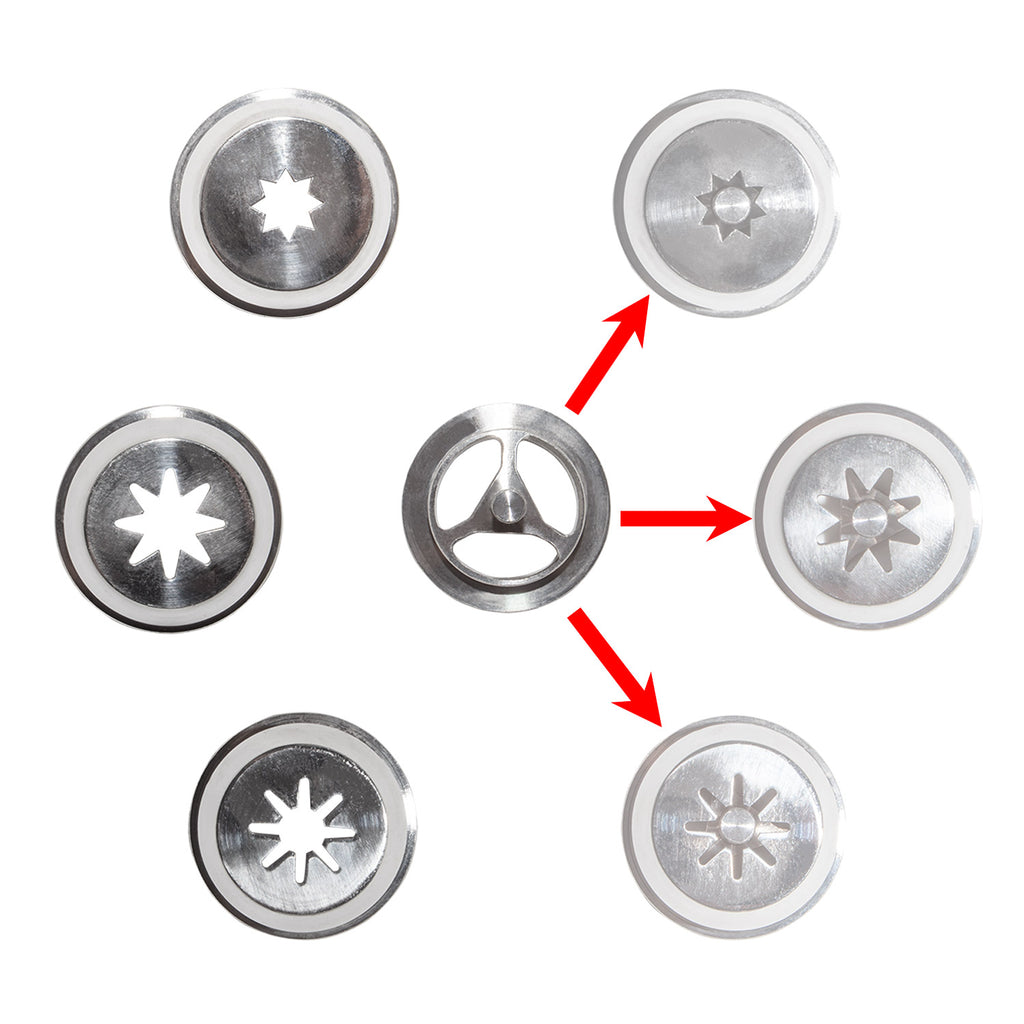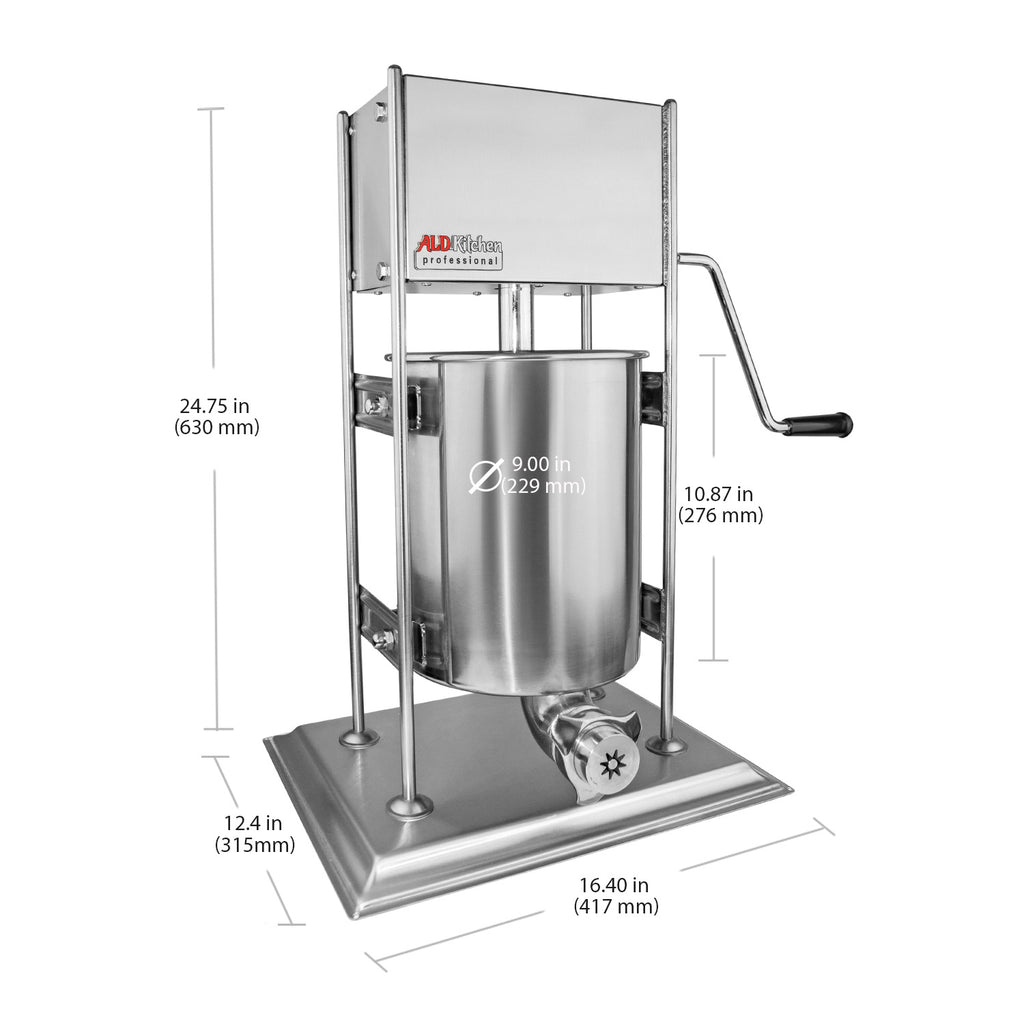 A-FV10L Churro Press 10L | Churro Machine for Commercial Use
Professional Churro Maker for Big and Small Business
This professional churro machine can be used in bars and restaurants as well as in food street points. The cooking process is controlled manually with a handle. Several nozzles that are sold together with the machine can be easily changed to make churros of different shapes. Stainless steel body ensures durability and long service life.
Why buying this churro maker for your business is worth?
Nice design and smooth operation
One of the advantages of this churro maker is its size, which allows setting the machine in a small kitchen or a street food point. Convenient if you don't have much space, isn't it? The process is controlled by a handle. In general, it takes little time to understand how it works and to start operating.
Several types of churros
Using the nozzles sold with the machine, you can produce traditional and hollow churros, which are ready for being staffed. Traditionally the filling is sweet, for example, chocolate or caramel. However, you can also fill churros with something savor like cheese, which is not that common, but still delicious.
Popular around the world
Originating from Spain, this dessert is now well-known in many countries around the world. Churros are served as breakfast or just as a snack in the US, Latin America, and many European countries. Traditionally churros are sprinkled with sugar powder and served with hot chocolate in a separate bowl.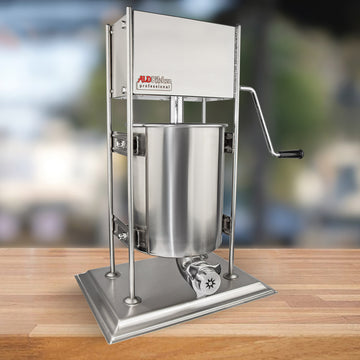 Have a closer look at this churro maker!
✪ MANUAL CONTROL: the cooking process is manually controlled by the handle, the churros come out horizontally

✪ SET OF NOZZLES : interchangeable nozzles allow to make traditional thin, medium and think churros

✪ HOLLOW CHURROS: with this machine and special nozzle you can make even hollow churros to fill them later

✪ NICE LOOK: thanks to its stylish design, the device takes little space and looks beautiful in any kitchen
SPECS: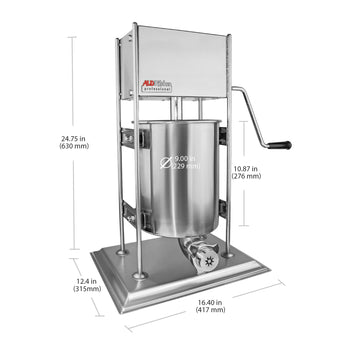 model:

A-FV10L

package size:

30.3" x 18.5" x 14.6"

machine size:

24.80"x 16"x 12.4"

material:

Full stainless steel

shipping weigh:

53 lbs

machine weight:

44.1 lbs

no of nuzzles:

5

capacity:

10 L
Reviews and Questions