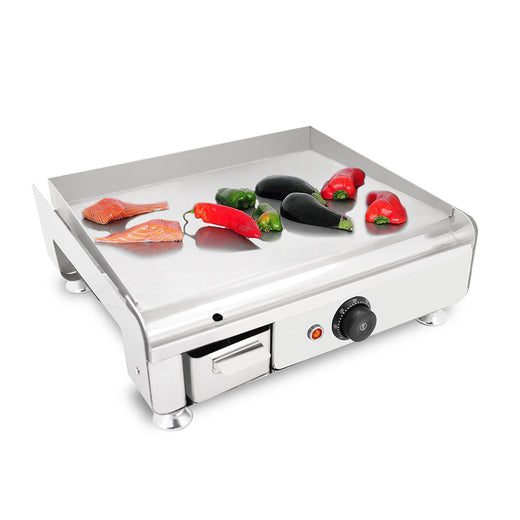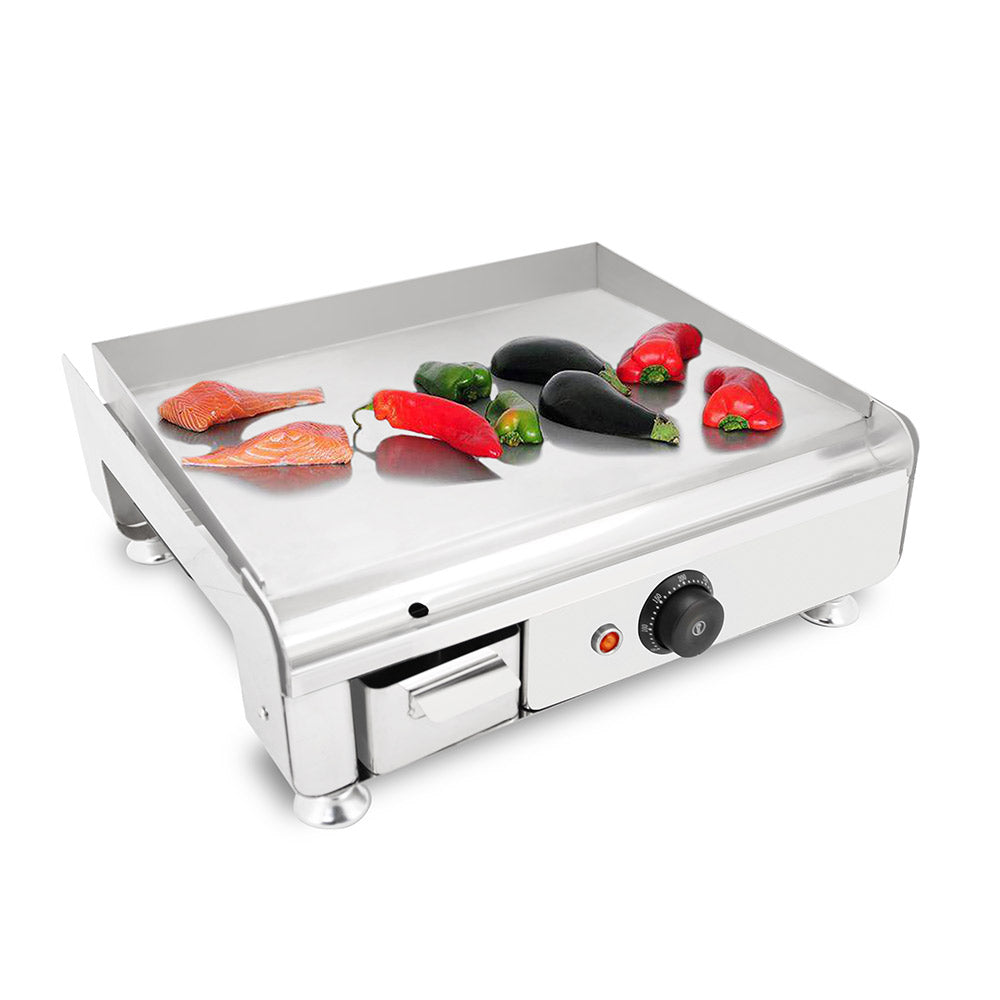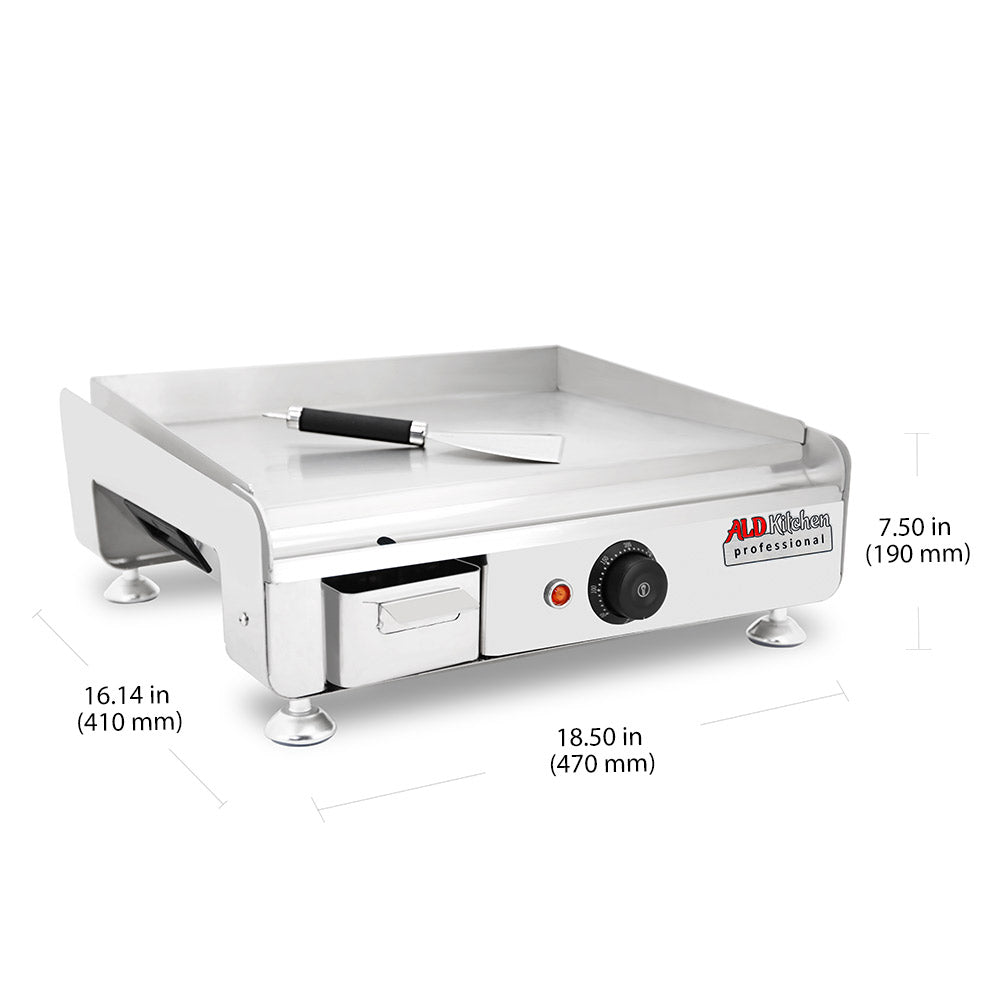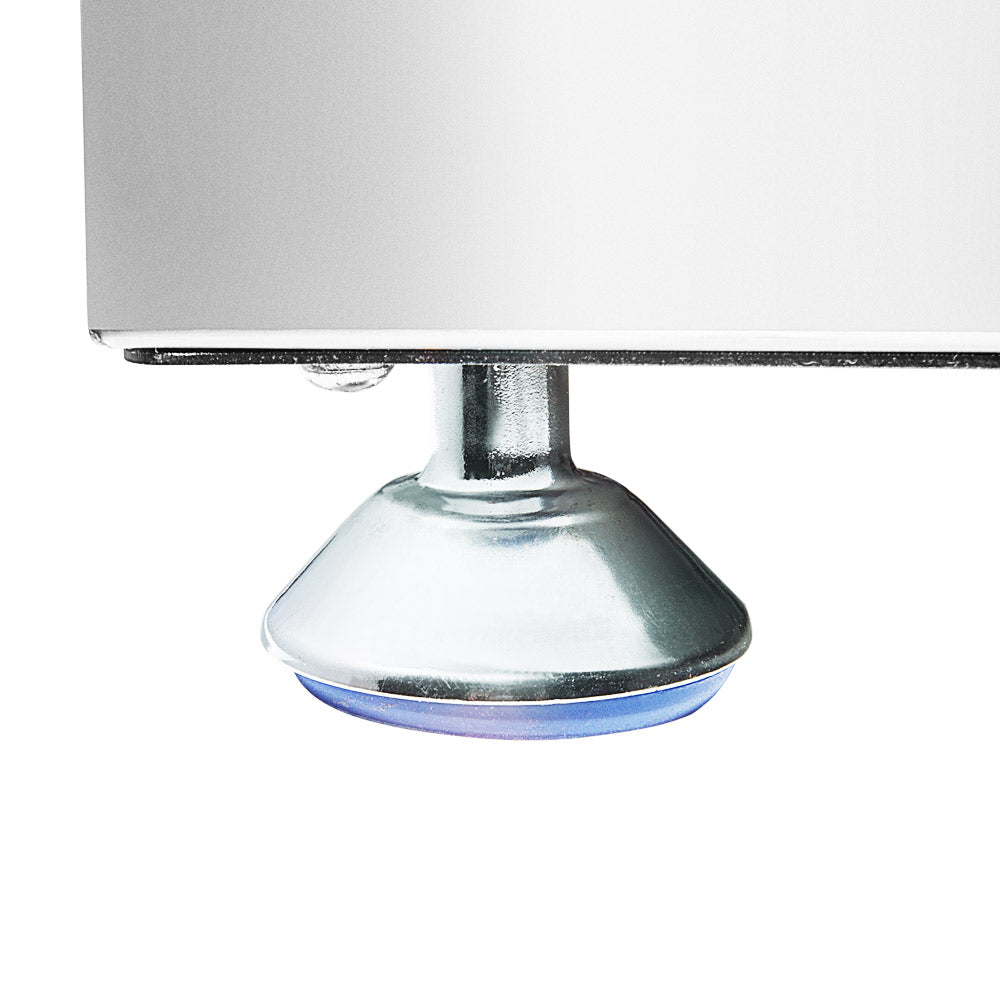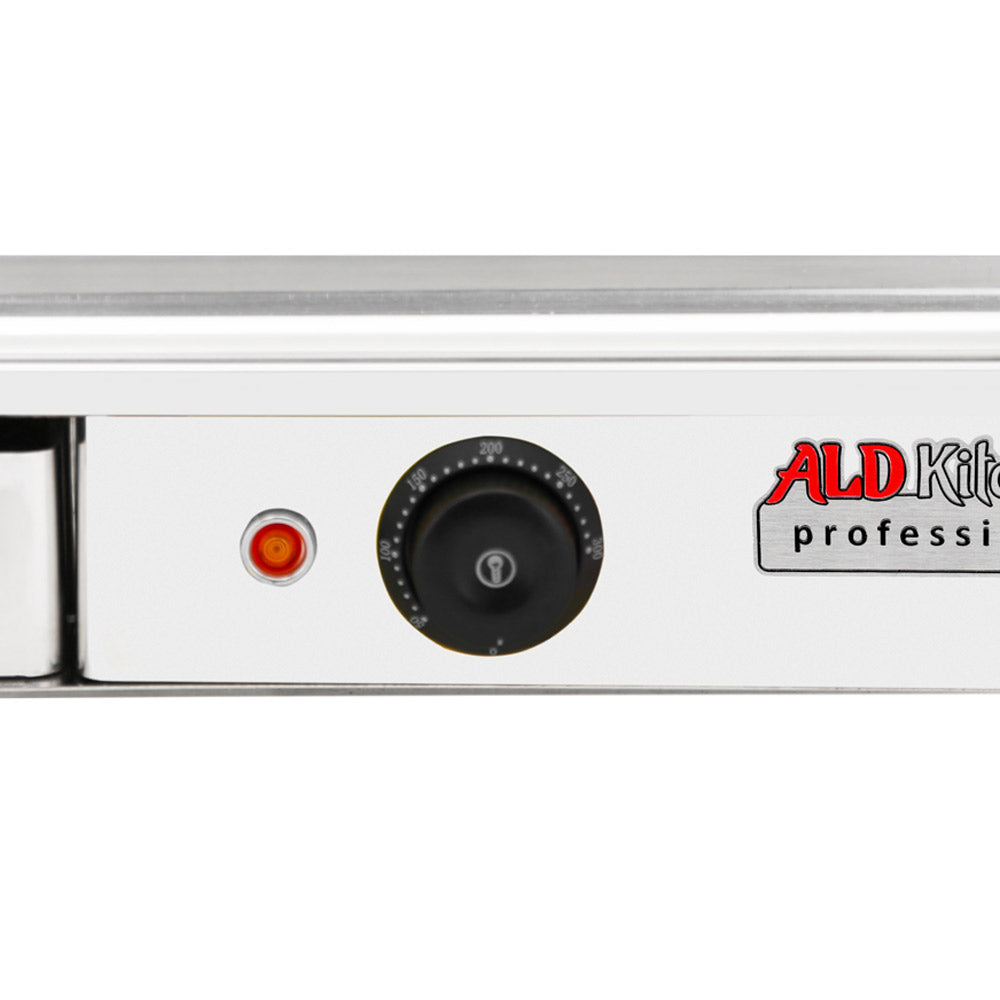 AP-412 Flat Top Griddle | Teppanyaki Grill with Manual Control | 110V
Griddle Grill for Commercial Use
This Flat Top Griddle Grill is designed for commercial use in bars, restaurants and cafes. The design of this machine is absolutely nice and suits to any kitchen. This Teppanyaki grill is equipped with a scapula for convenient cooking process.
Convenient Teppanyaki Grill for Versatile Usage
Smart design
Every detail in this Flat Top Griddle make the machine ready for extensive commercial use. Cooking vents on both sides of the appliance help to maintain the optimal temperature and avoid overheat. Splash guard around heating plate protects the kitchen from oil splashes.
Easy to Maintain
With a manual control knob, it is absolutely simple to adjust temperature and keep it desirable all the time. The cooking surface is heated evenly. So, no need to worry about burning the food or uneven frying. Removable grease tray makes it easy to clean the machine after usage.
Durable and Safe
High quality stainless steel, which this griddle is made of, provides great reliability and long service life. Nonstick coating prevents food sticking to the pan. Due to thoughtful design this Teppanyaki Grill is easy to lift up and move. Wide cooking surface ensures large output capacity.
Take a Closer Look at this Flat Top Griddle!
SCAPULA INCLUDED: for convenient and enjoyable cooking process use the scapula sold together with the griddle

FAT DRAINING: the drain hole near cooking surface serves for getting the oil to drain away quickly to a removable drawer below

NON-SLIP FEET: tiny feet allow to put the machine on any surface in the kitchen and secure it during the food cooking process

MANUAL CONTROL: regulating the temperature of the heating plate is absolutely easy with the manual control knob
SPECS: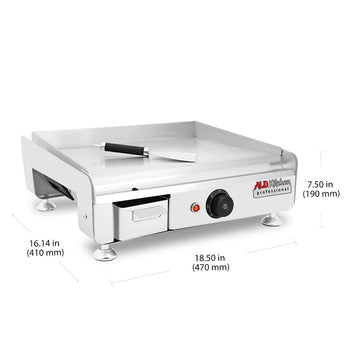 model:

AP-412

machine size:

18.5" x 16.14" x 7.5"

material:

Stainless steel

voltage:

110V

machine weight:

25.5 Lbs

body type:

Flat Top

temperature range:

122 - 572 °F

power kw amp :

2.3kW (21 Amp)
Reviews and Questions