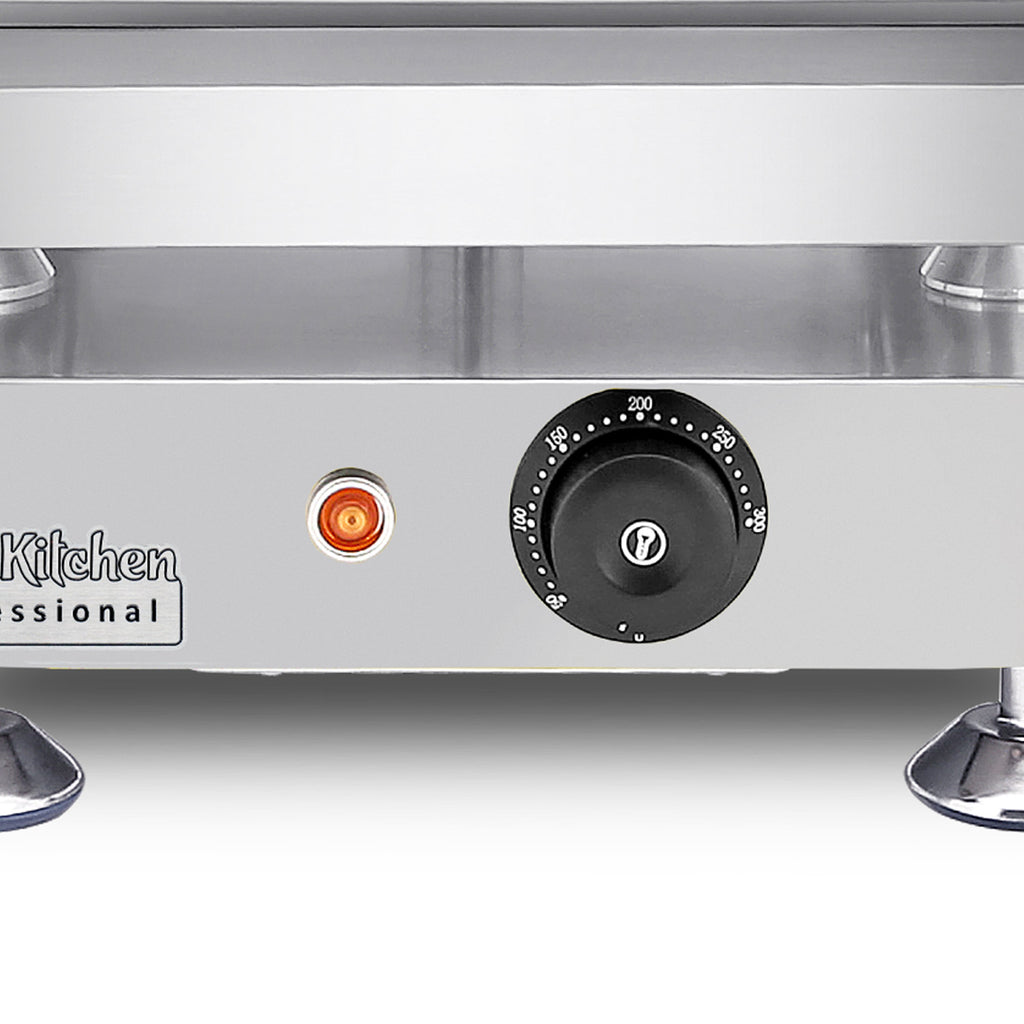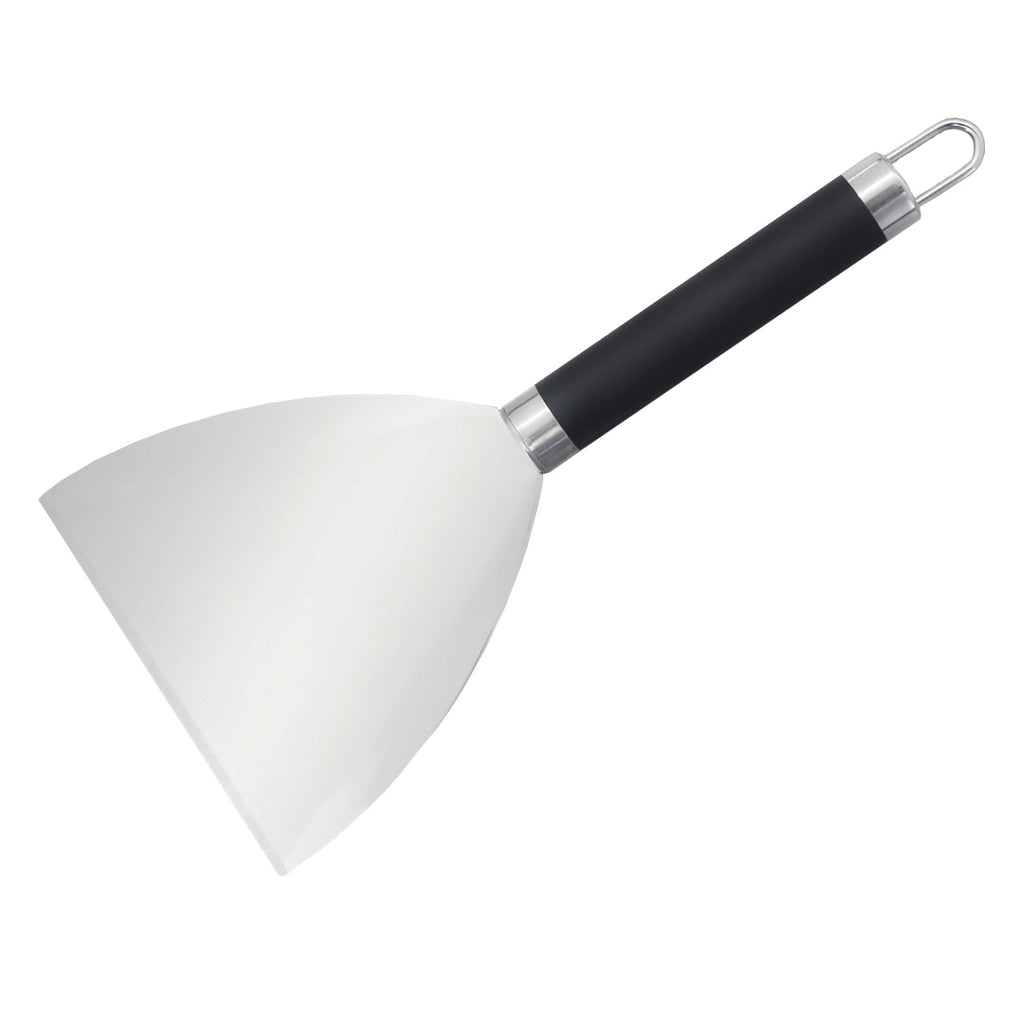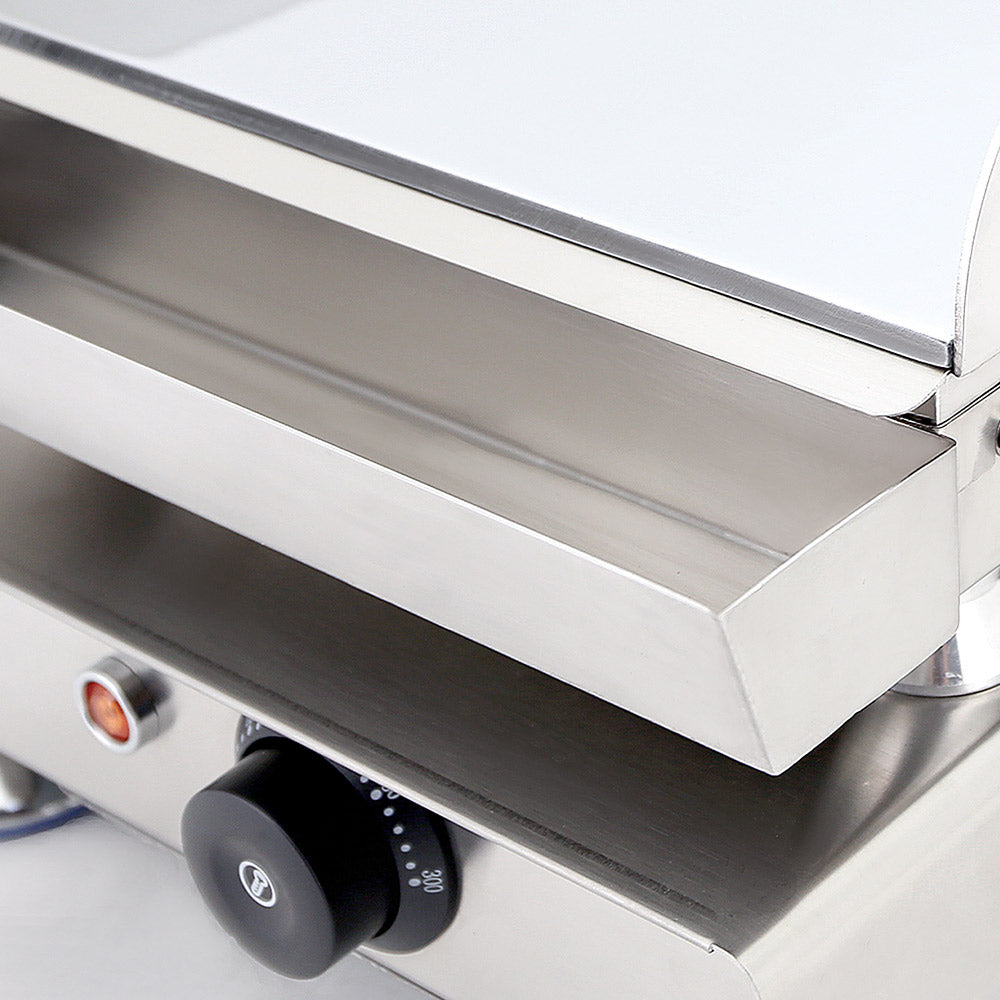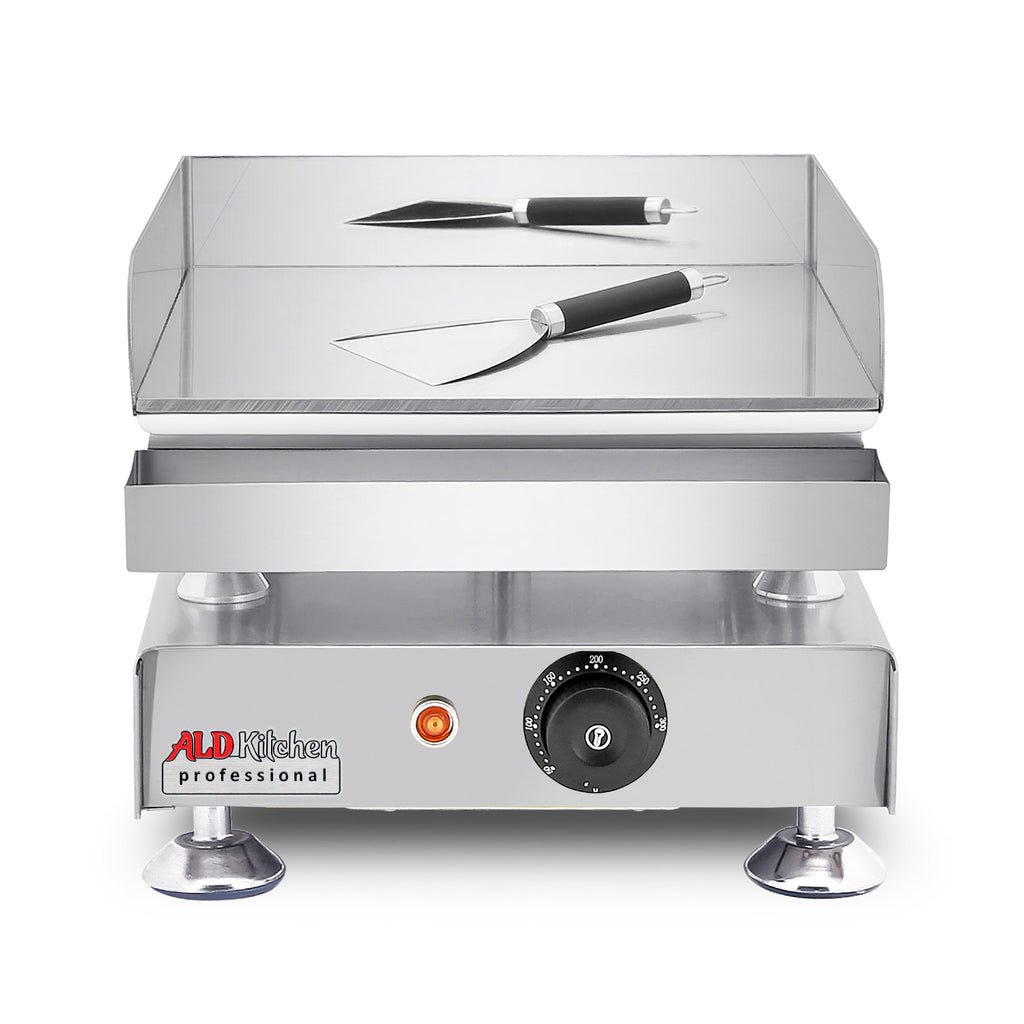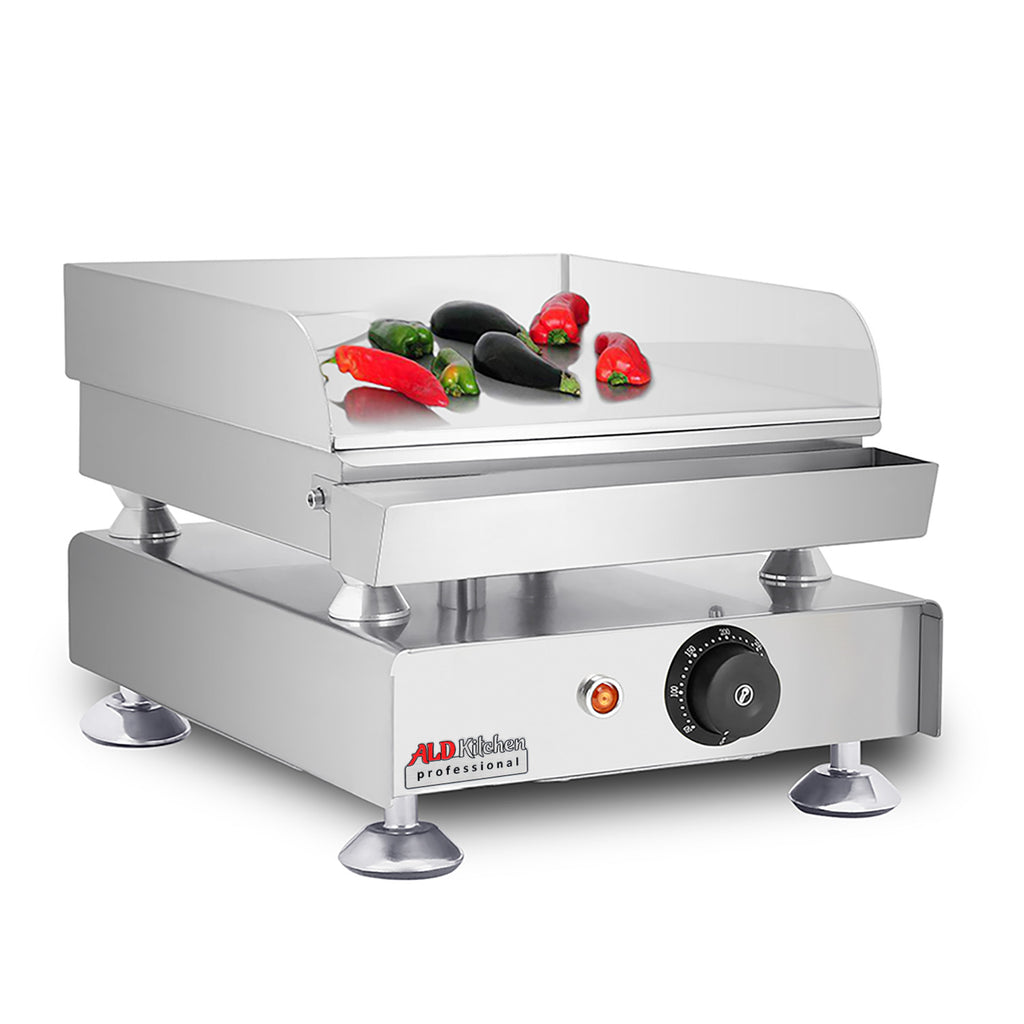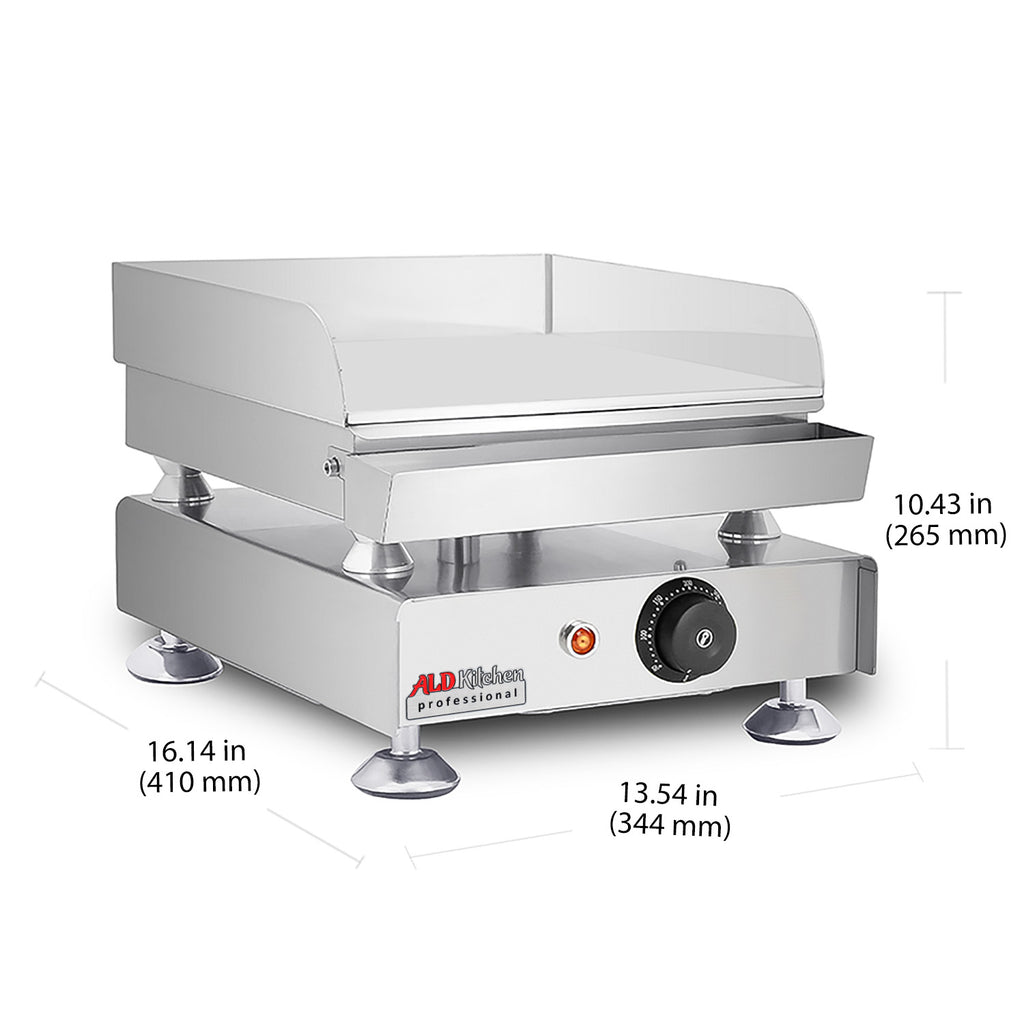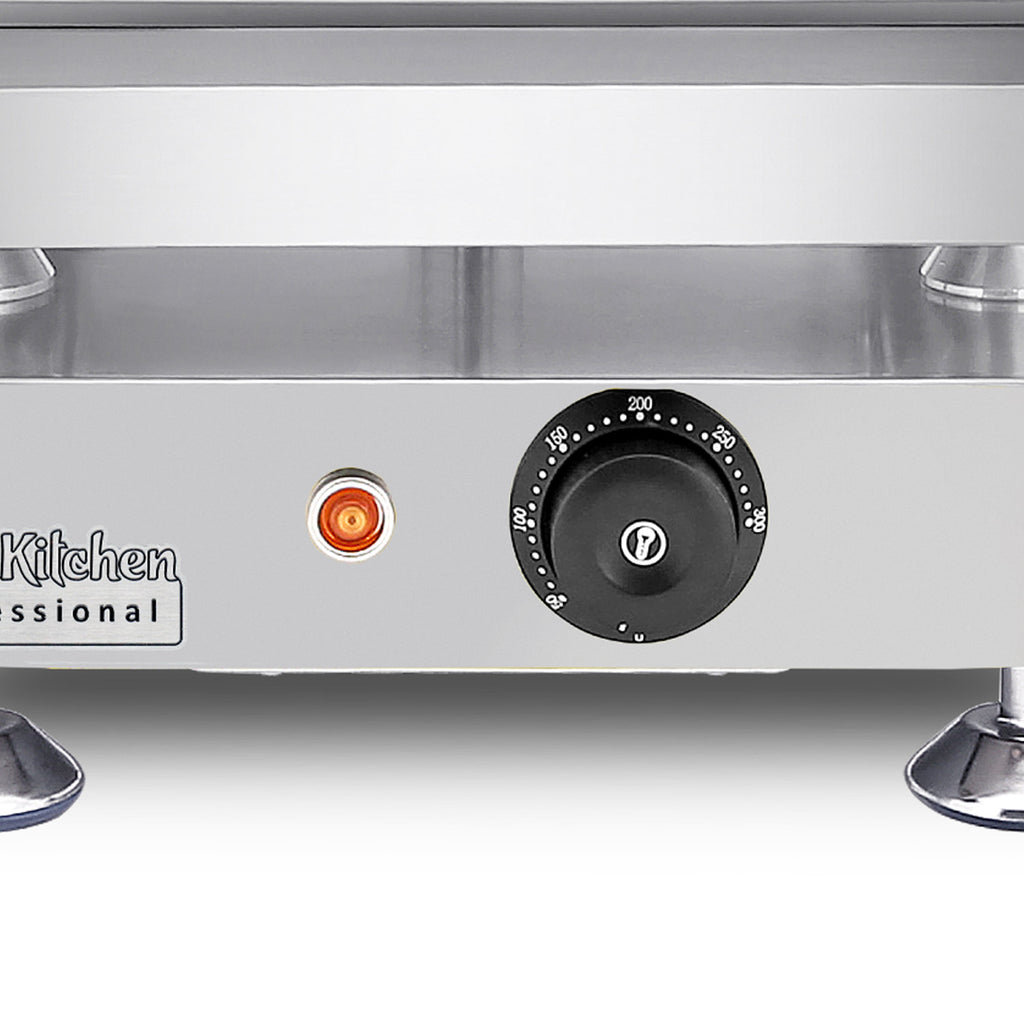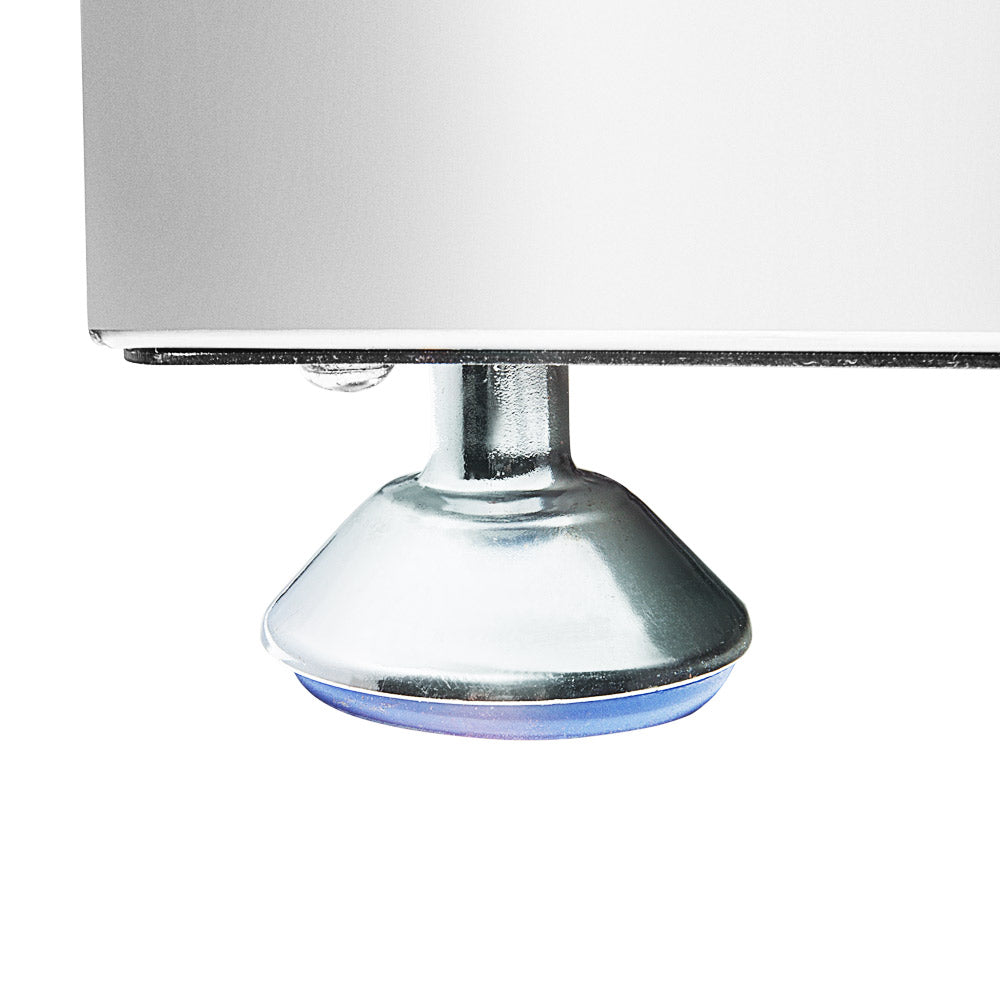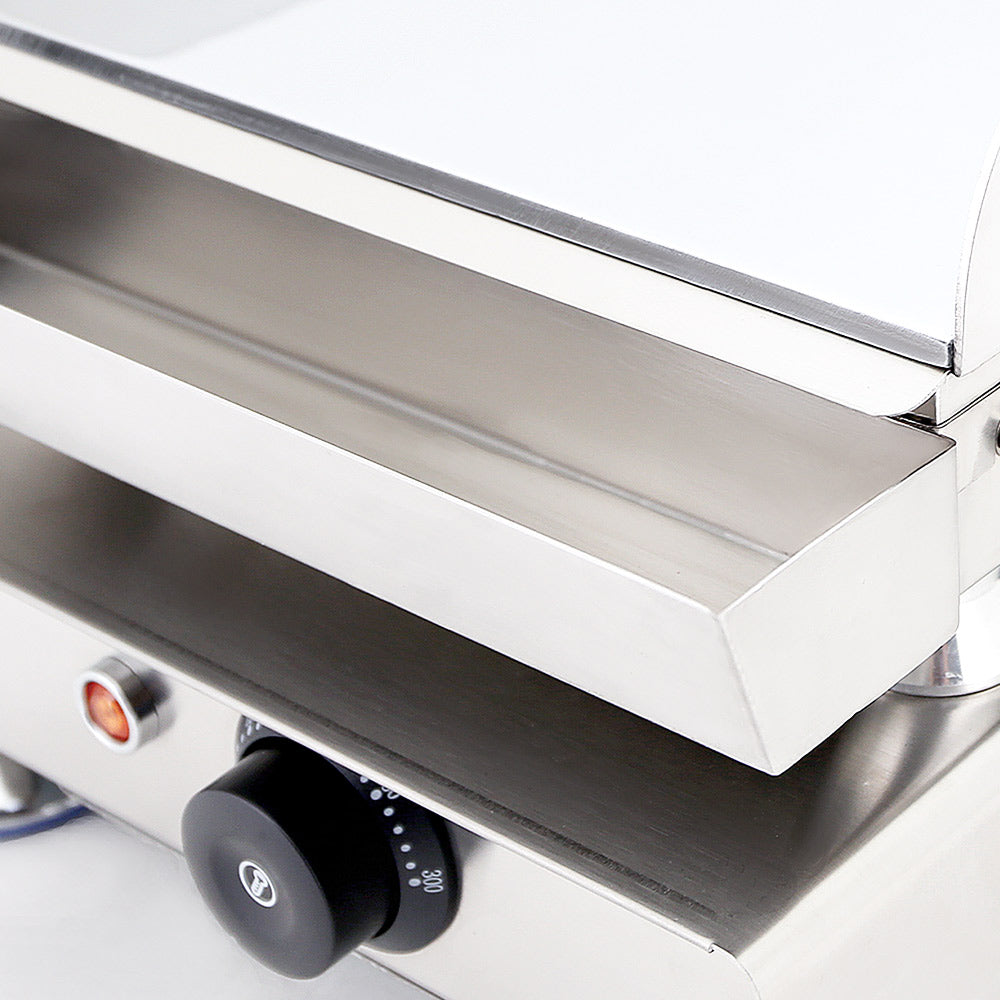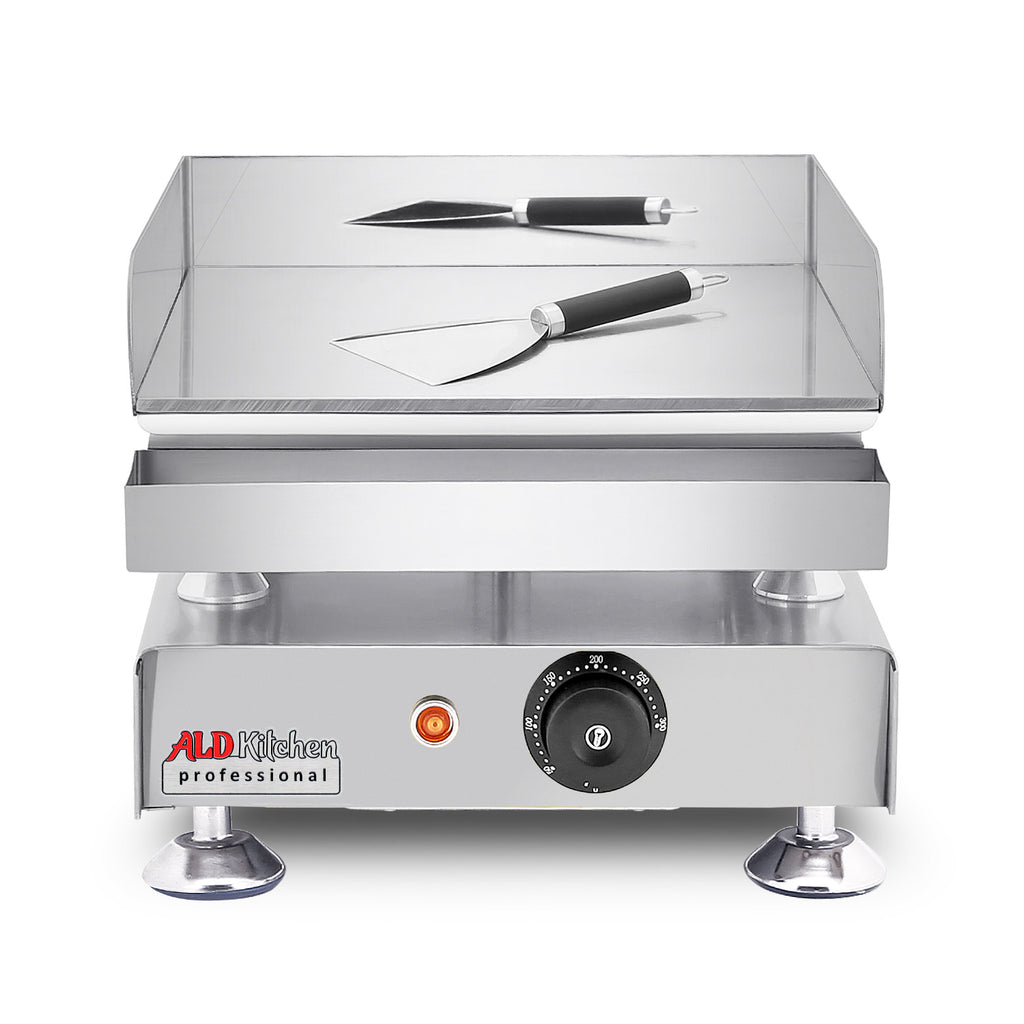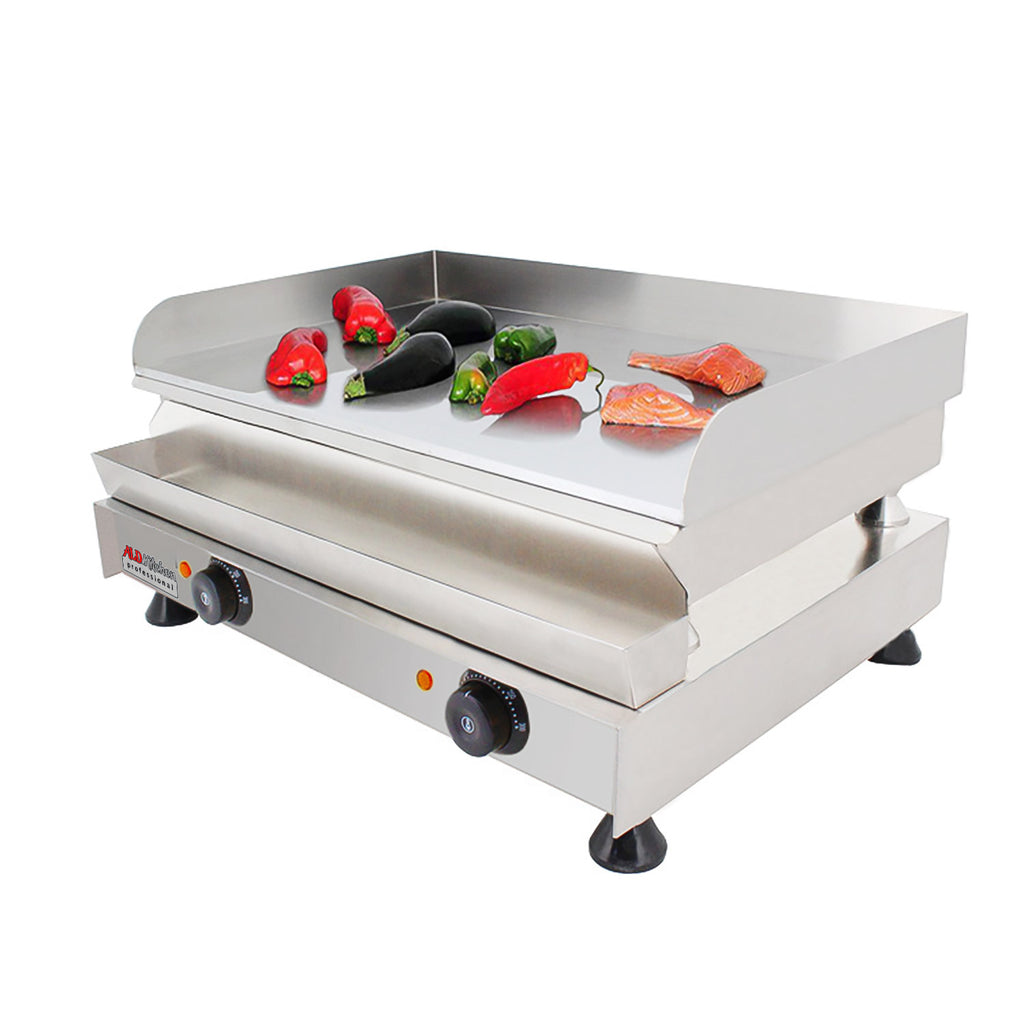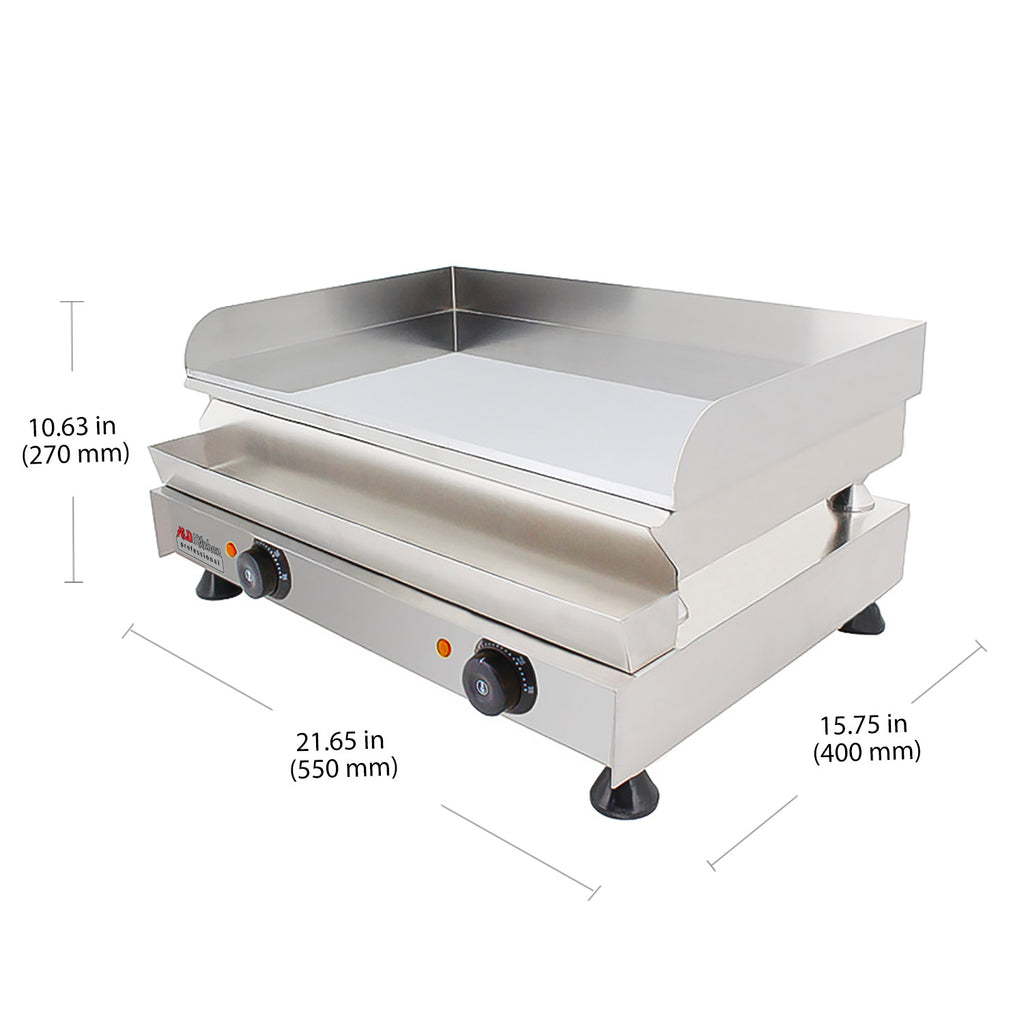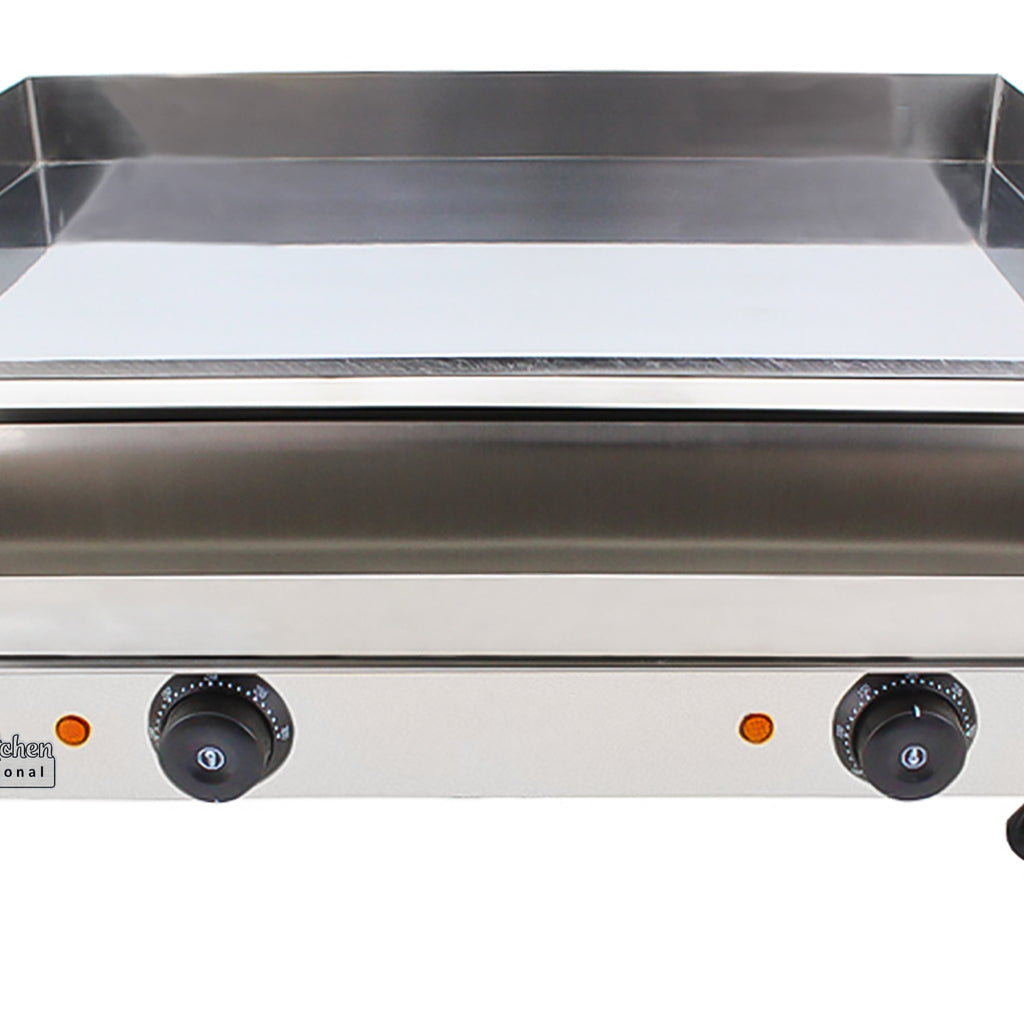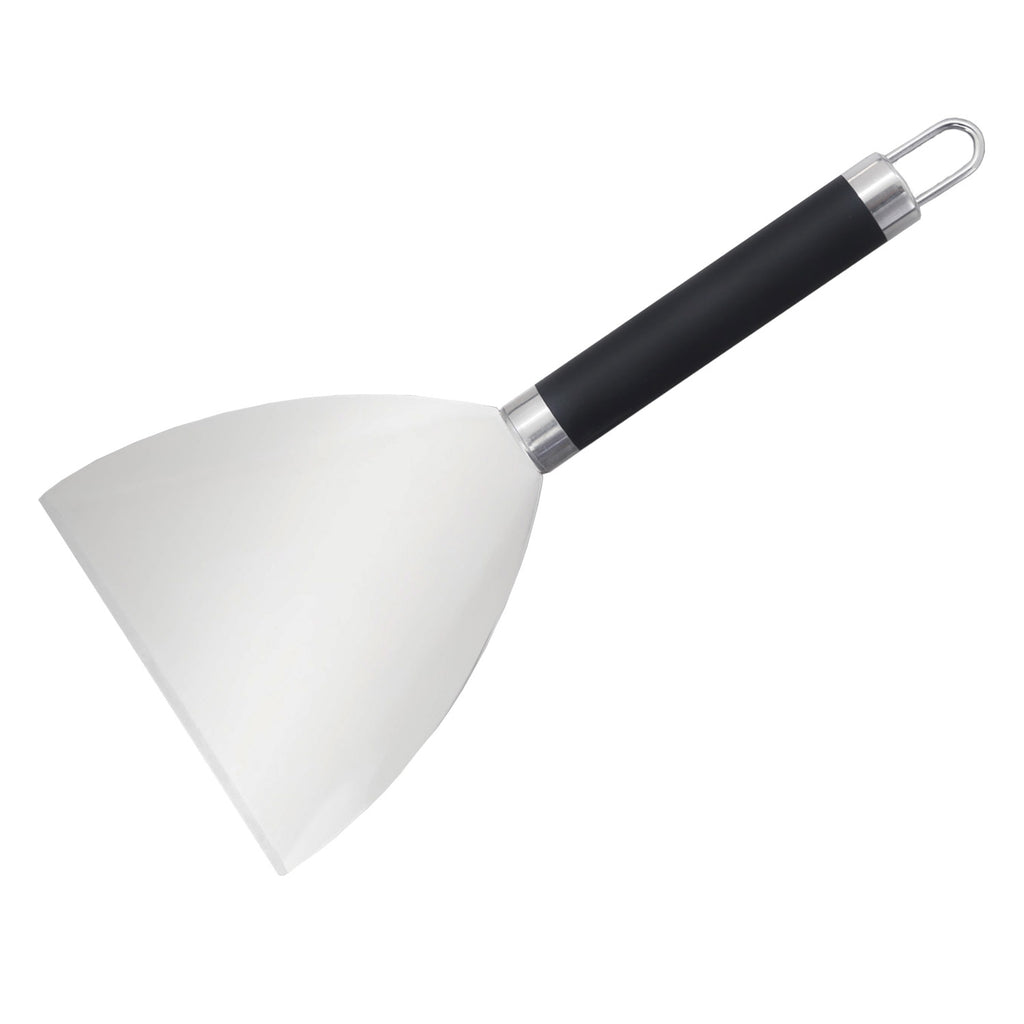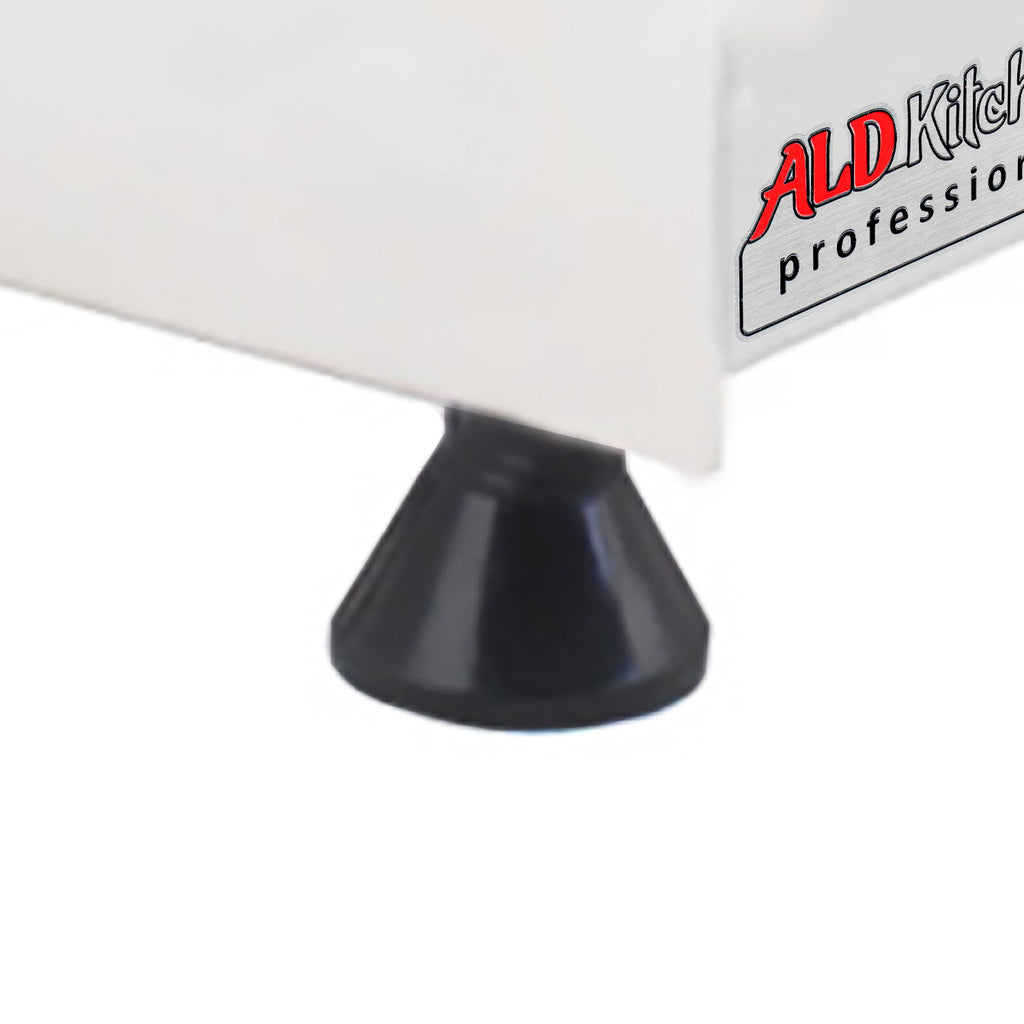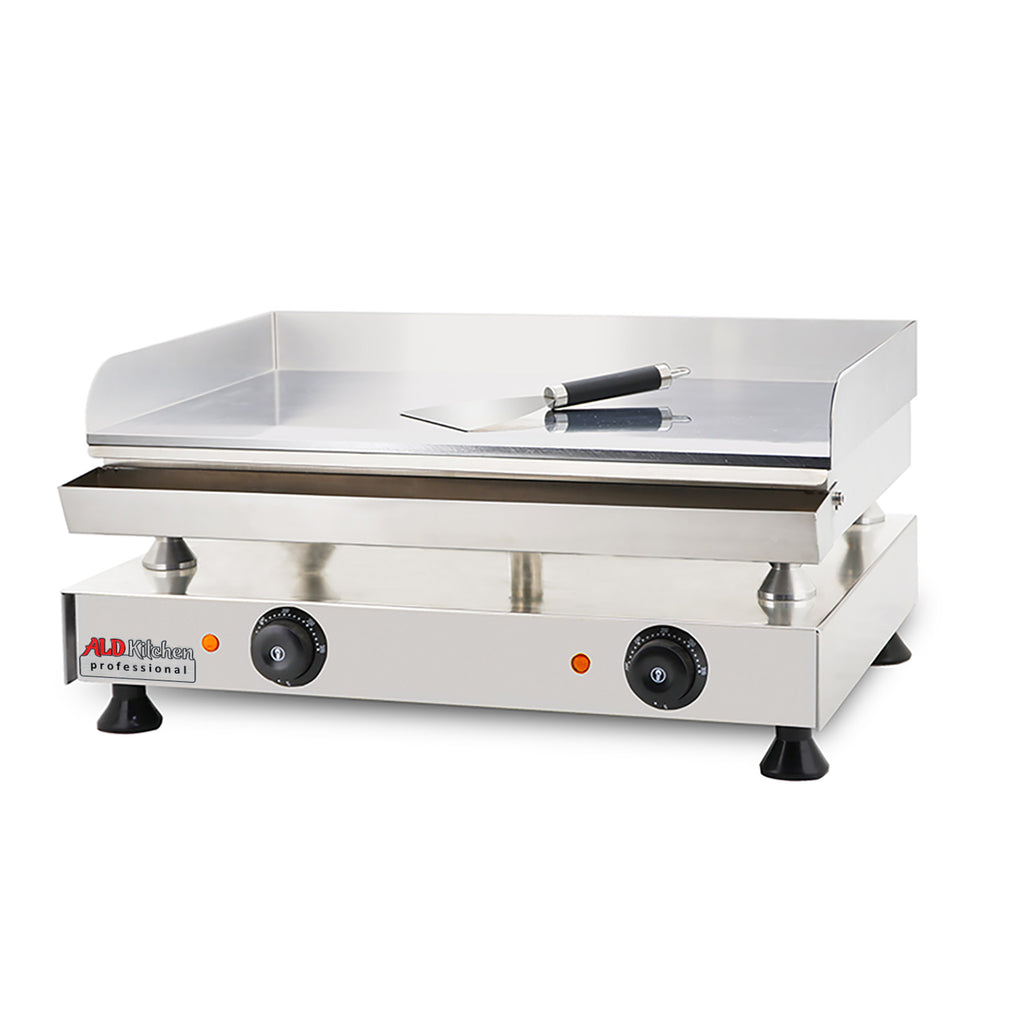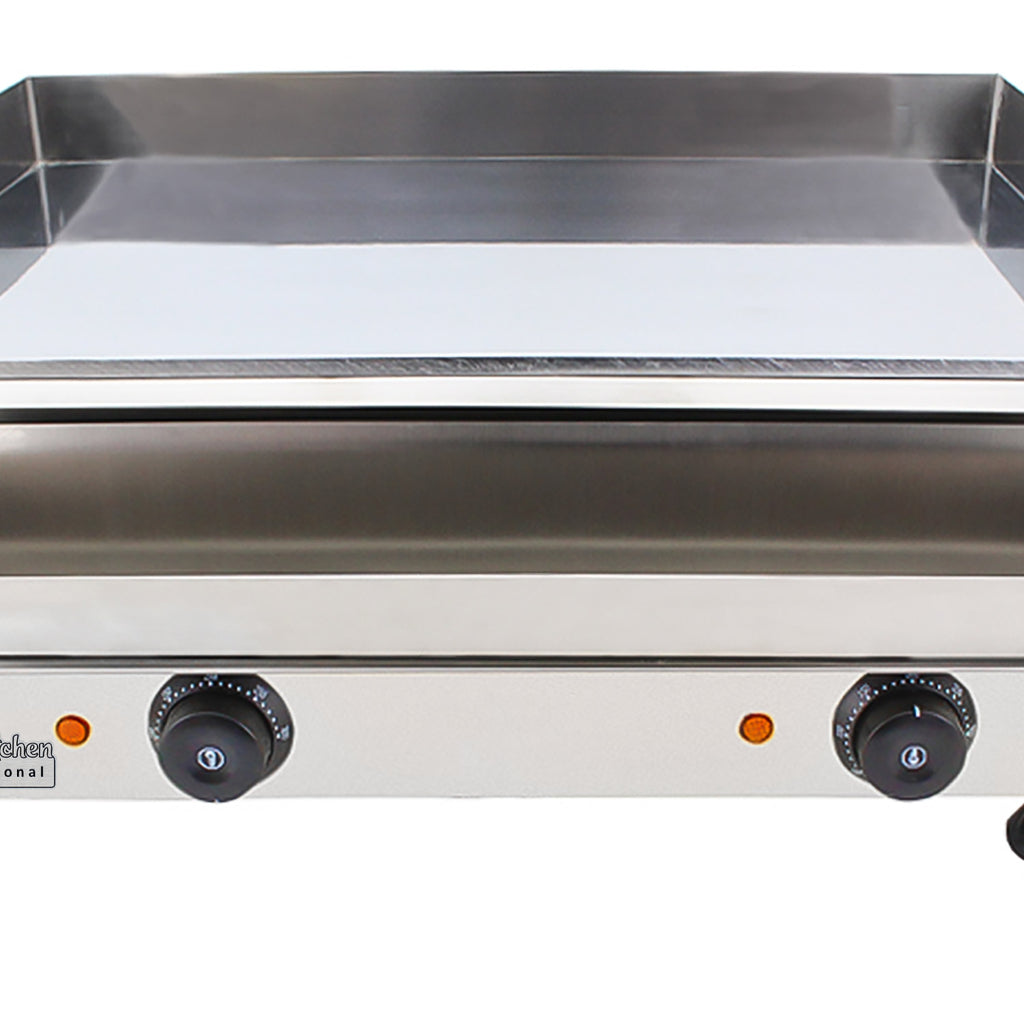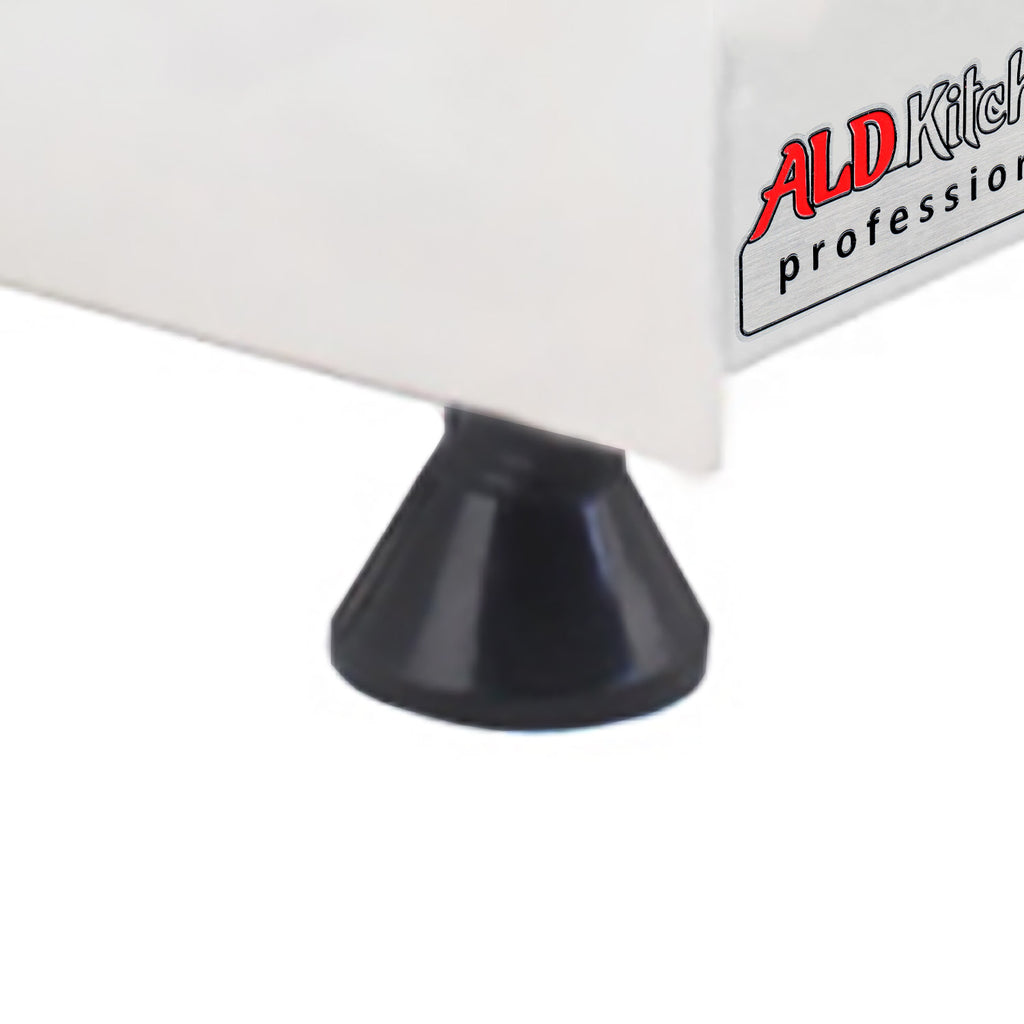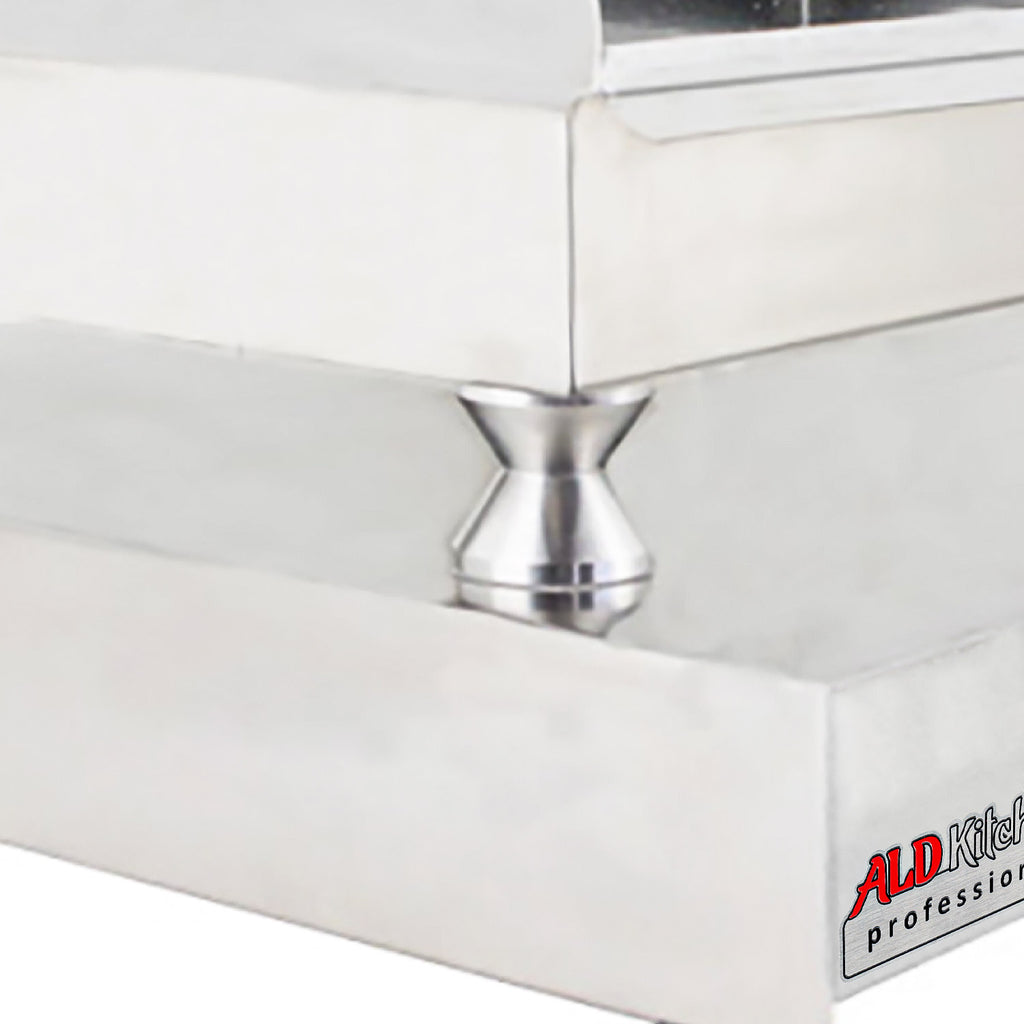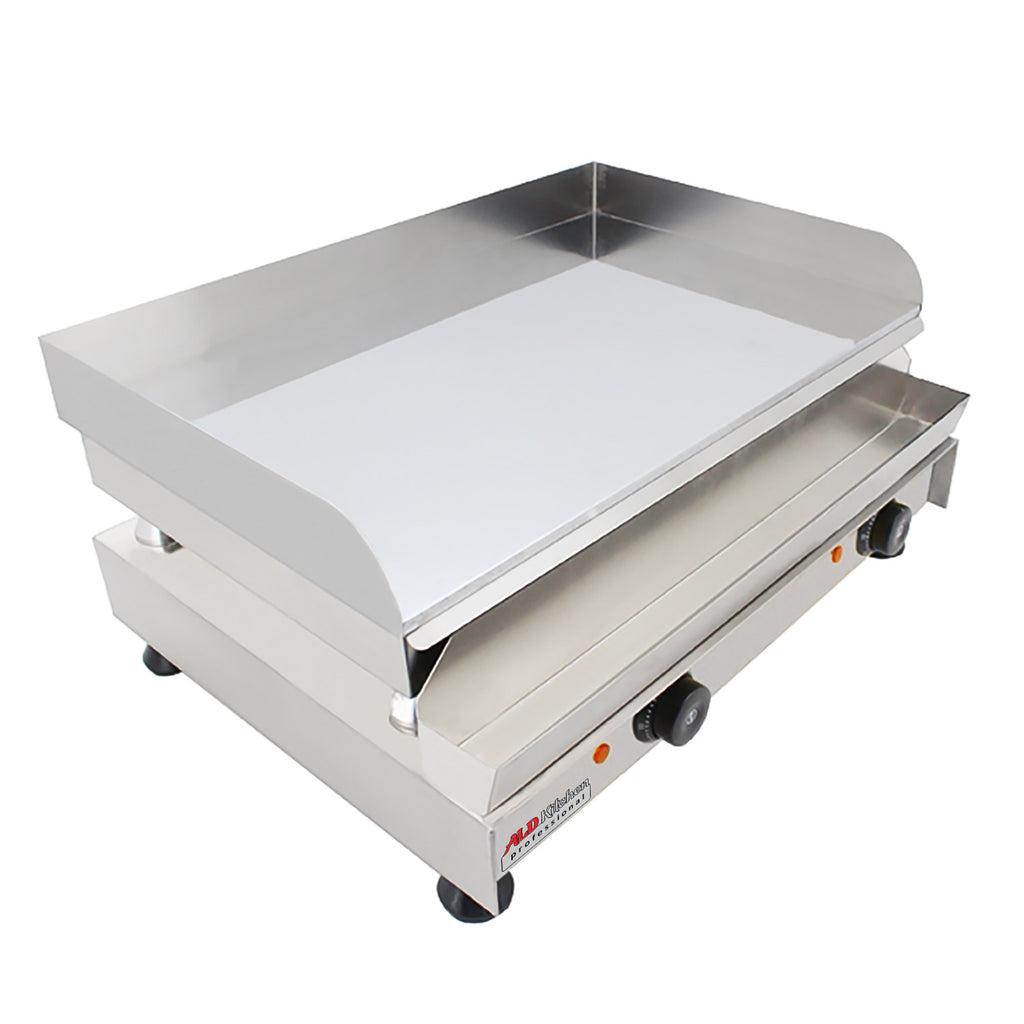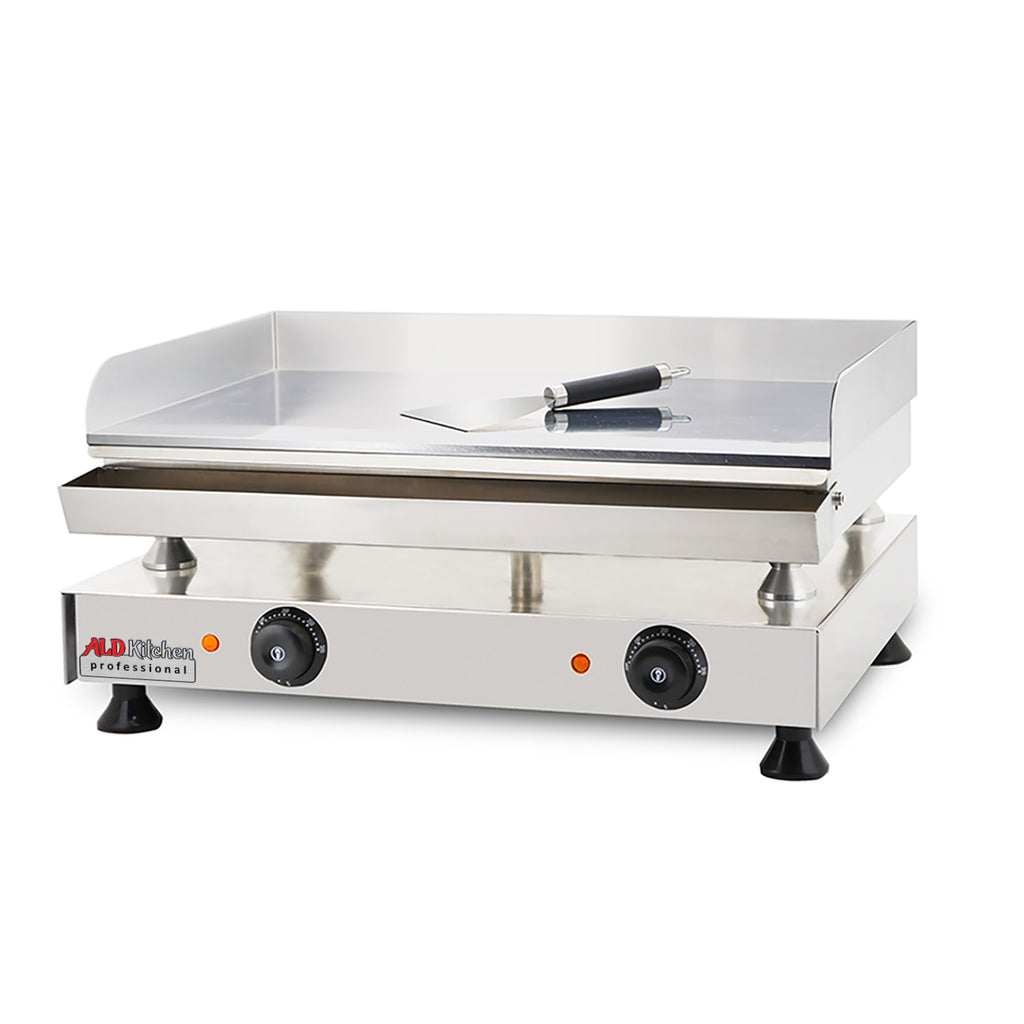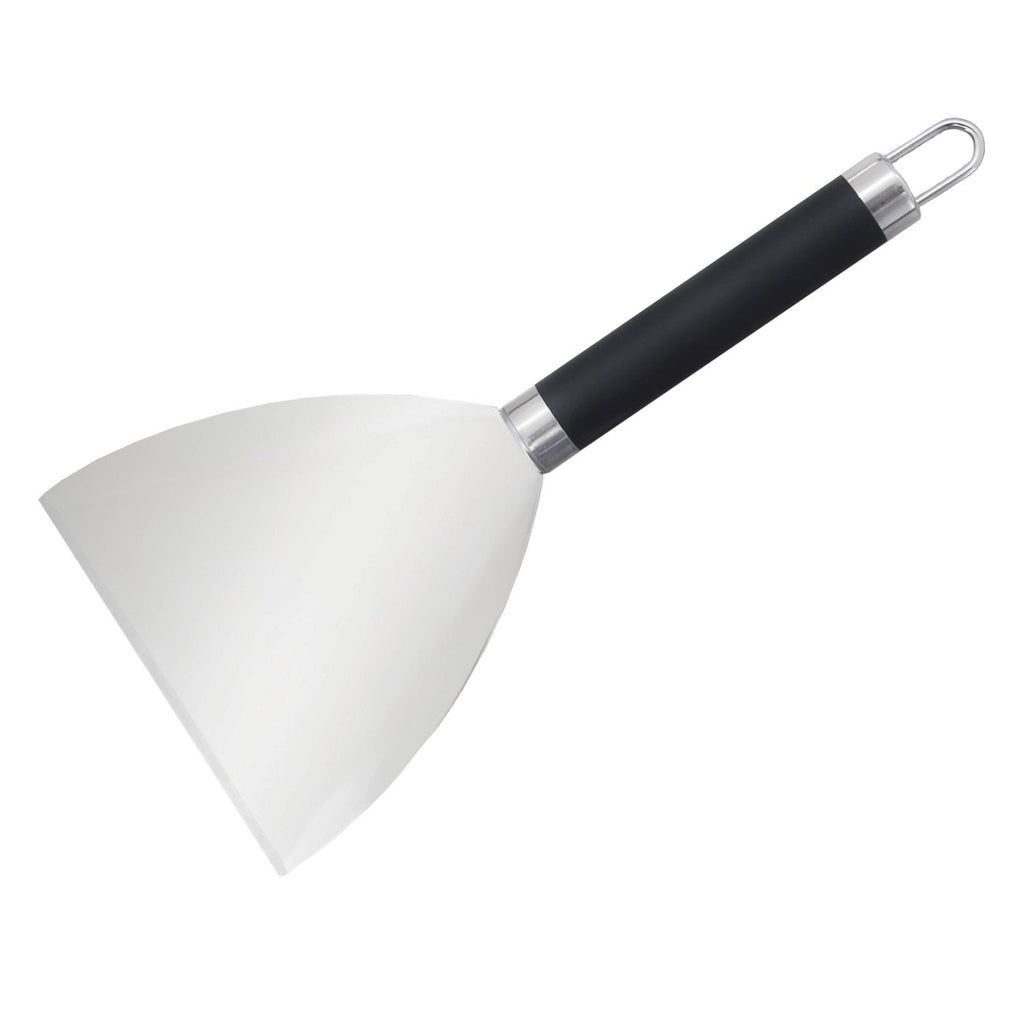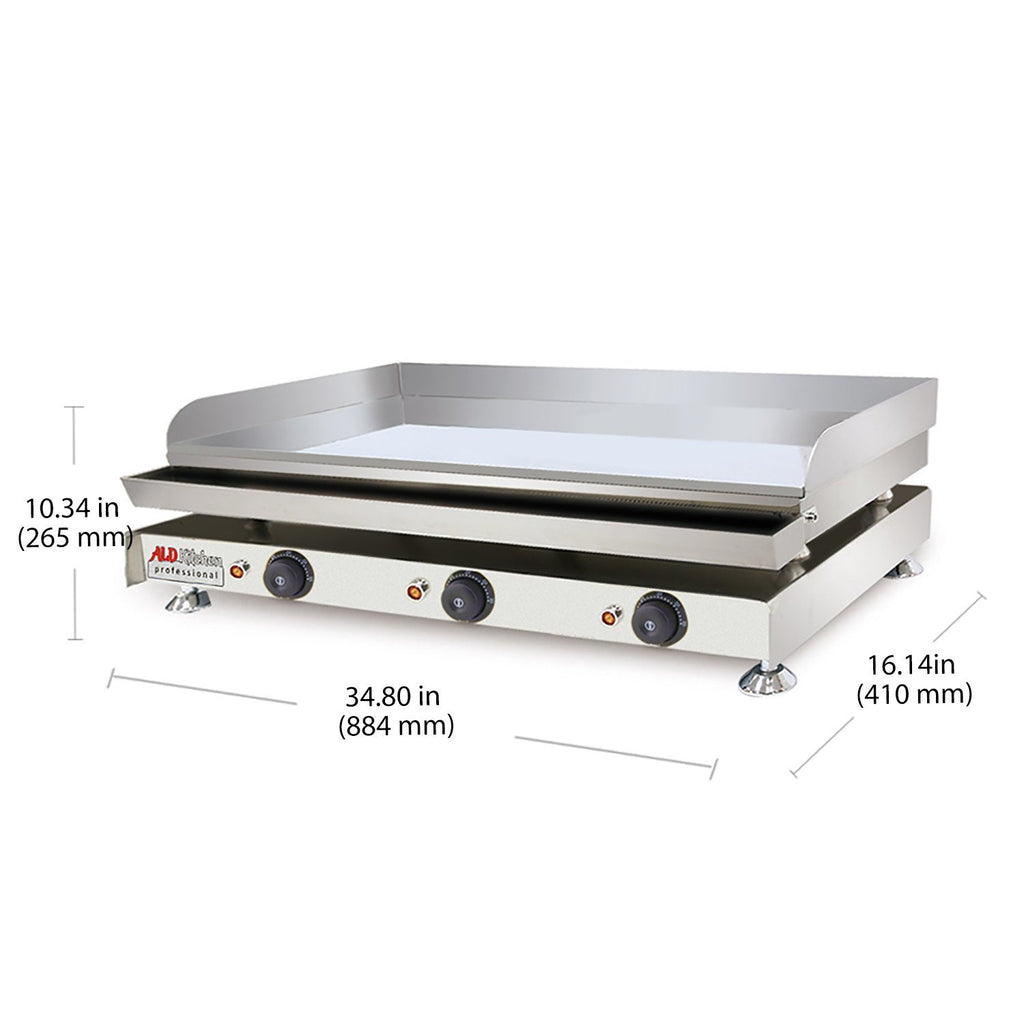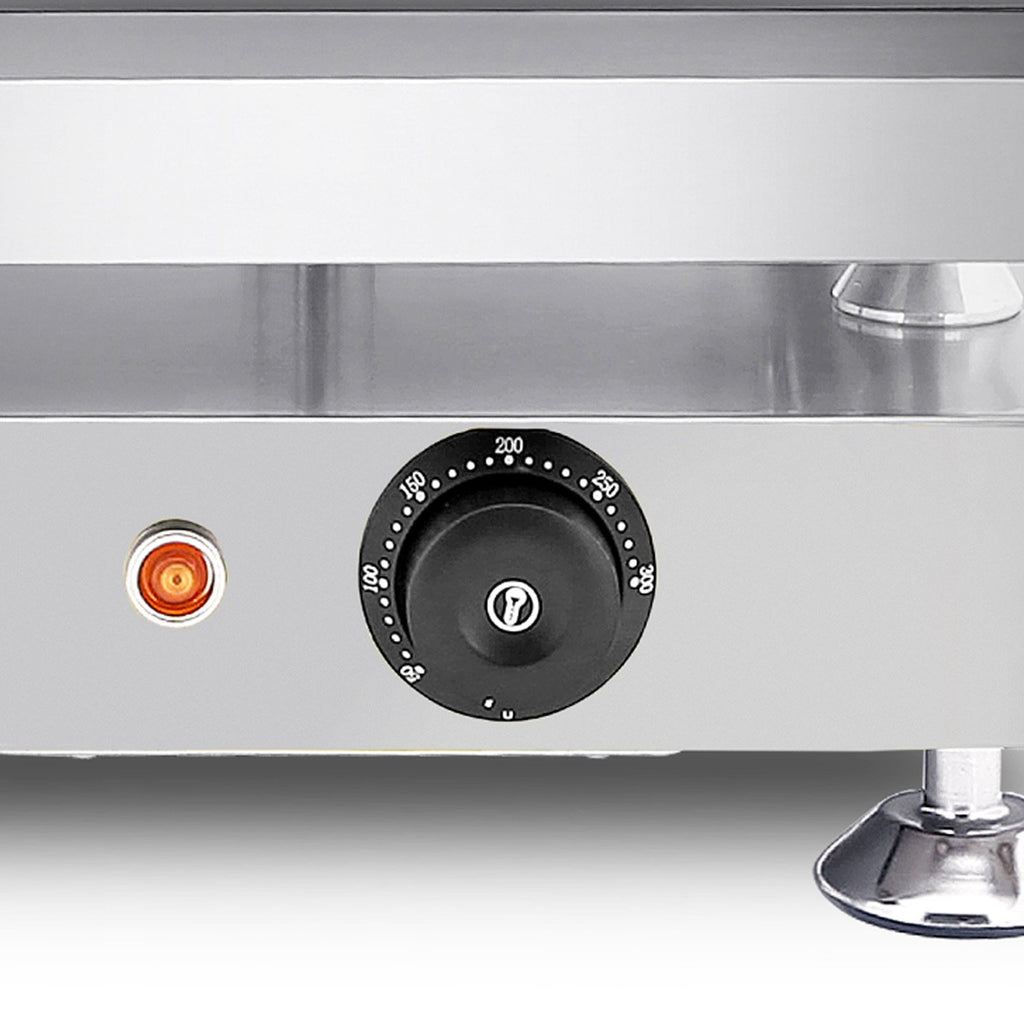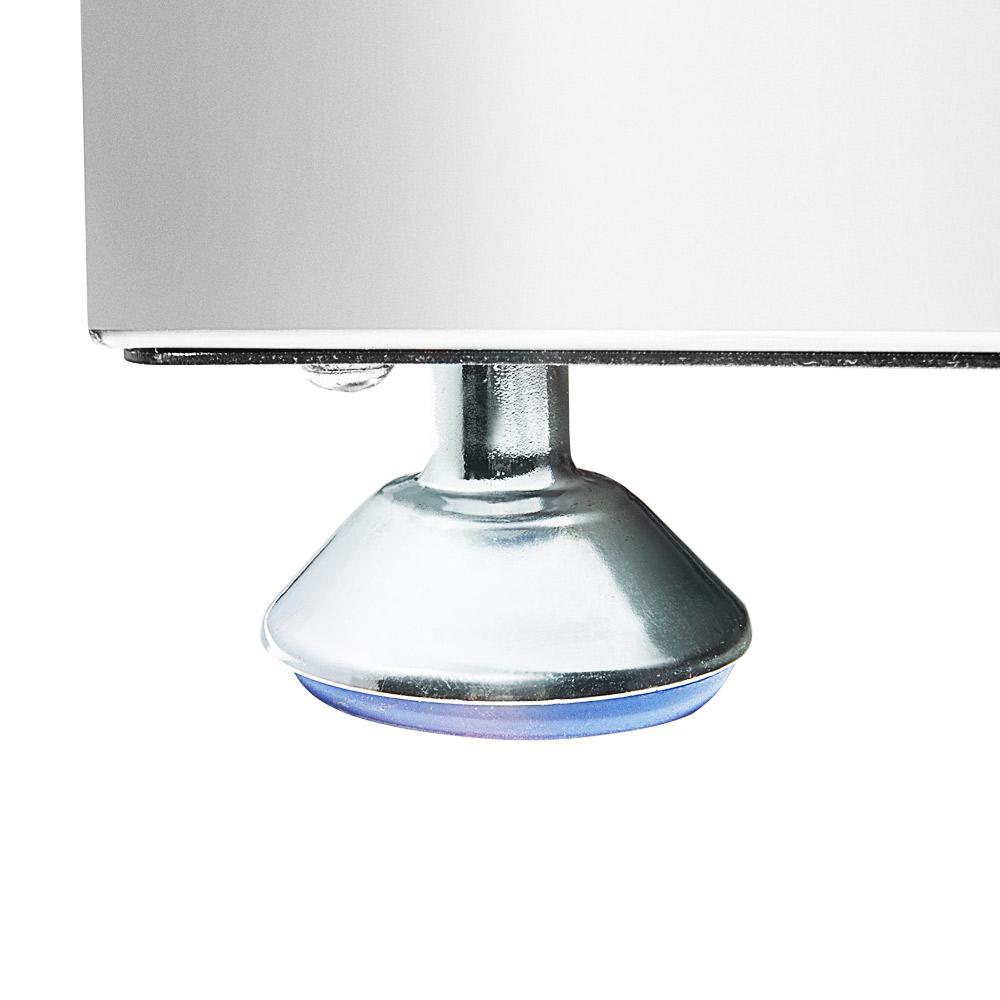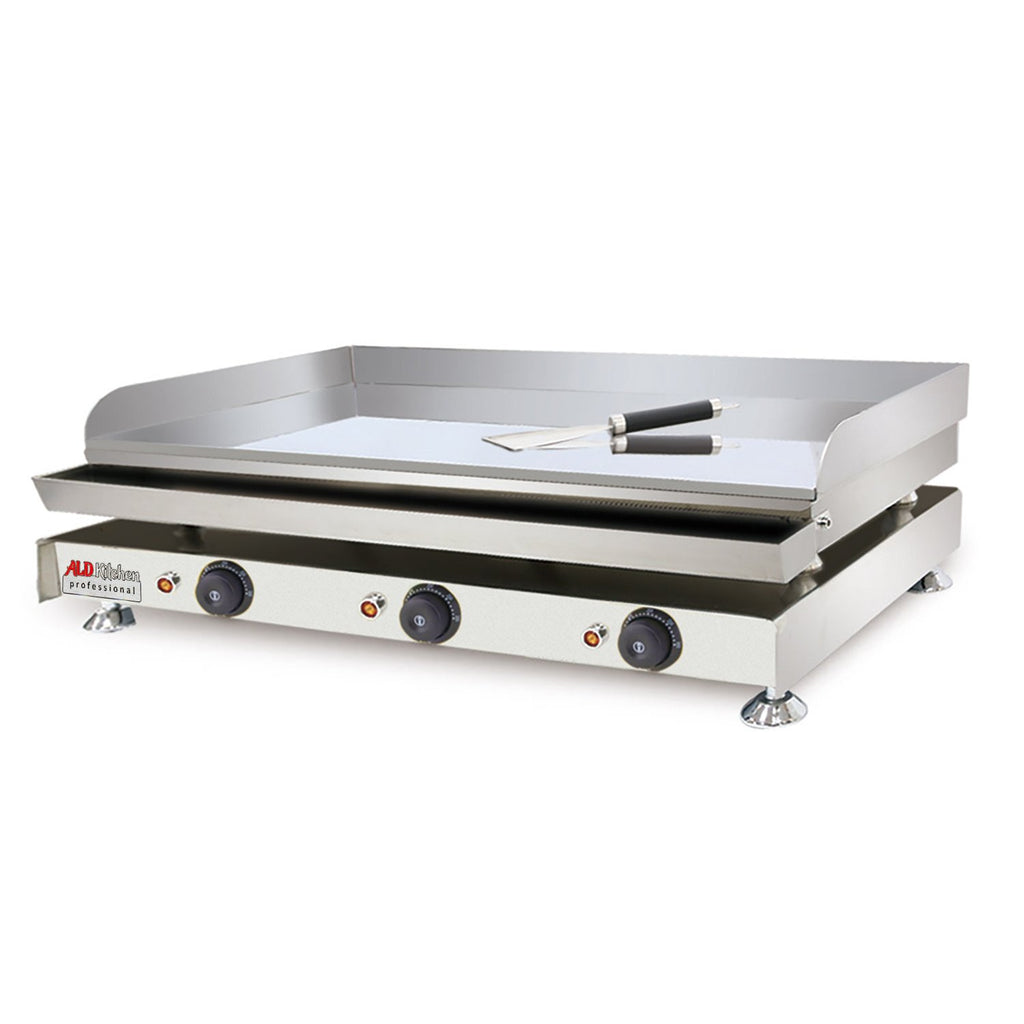 AP-415 Flat Top Griddle | Compact Teppanyaki Grill for Commercial and Home Use | 110V
Griddle Grill for Commercial Use
If you are in search of a Top Flat Grill and you don't hold sufficient place, it's undoubtedly an opportunity for you. Delightful and miniature, this Grill pan with 16'x14' roasting space is useful for homely using or a small-scale restaurant business.
Handy Teppanyaki Grill for Miscellaneous Using
Ingenious design
The tender structure of this device makes its usage convenient and pleasing. Anti-splash protection around the heated plate defends kitchen table and walls from oil sprinkles.The grilling surface is separated from the bottom of the griddle to avoid over-heating of the inner part.
Variable Usage
With this Teppanyaki Grill, all kinds of food can be prepared in the mix at one time. So, you can make a nutrient breakfast, which includes sowbelly, omelet, and veggies in a moment. Never wait for each component to be grilled apart. It assists in preserving your time and strength.
Long-term & Safe
With a hand-operated knob, it is elementary to smoothly regulate the heat level to cook or to maintain the food warmth. The cooking plate is non-stick and heats equally. Top-quality stainless steel, which this flat top griddle is produced of, guarantees excellent stability and lasting serve term.
Make a Closer Examination of this Griddle!
✪ SCAPULAE ADDED: for pleasing grilling and easy clean take a scapula which comes with the device

✪ FAT DRAINAGE: the oil drains away fast to a movable container below, which also can be used to pick any pieces of foods

✪ MANUALLY CONTROLLING: hot-plate is separated into two parts, each with a handy heat-regulating knob, 50-300 °C and a switch

✪ NON-SLIPPERY FEET: rubberized feet allows you to stand this device on different surfaces in your kitchen and secures it during the cooking process
SPECS: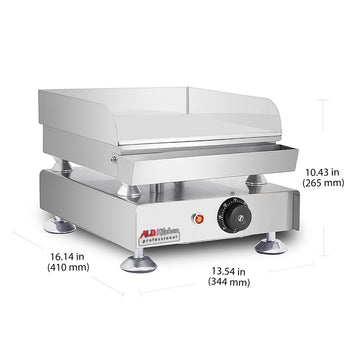 model:

AP-415

machine size:

13.54" x 16.14" x 10.43"

material:

Stainless steel

voltage:

110V

machine weight:

35.3 lbs

body type:

Flat Top

temperature range:

122 - 572 °F

power kw amp :

2kW (18.2 Amp)
Reviews and Questions