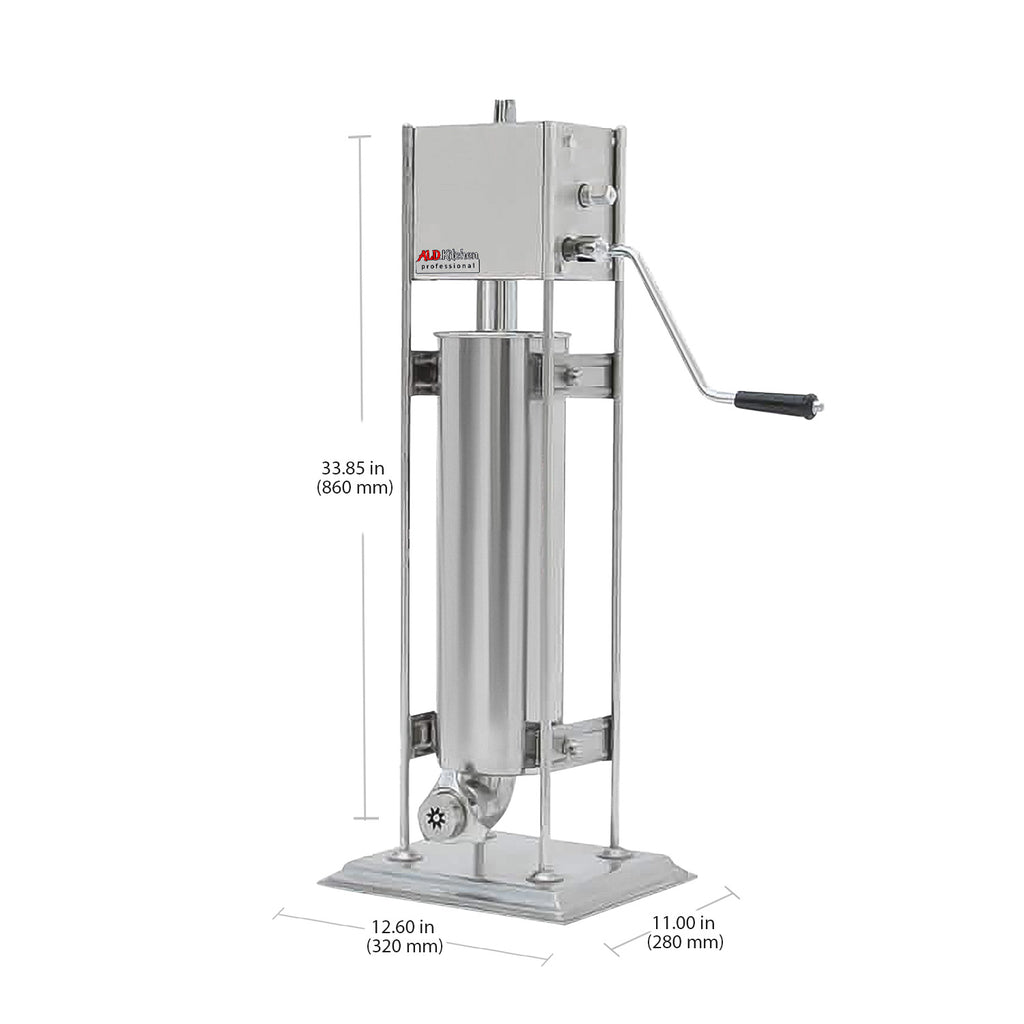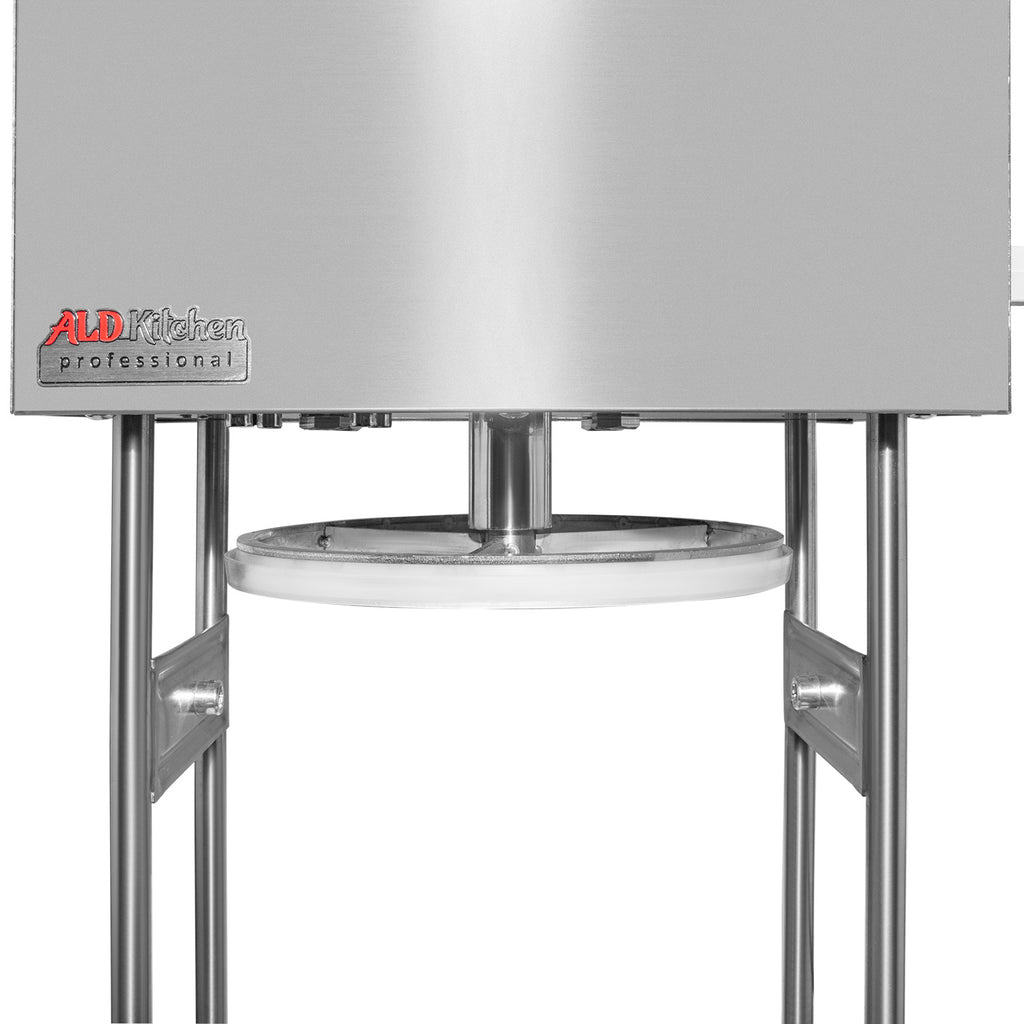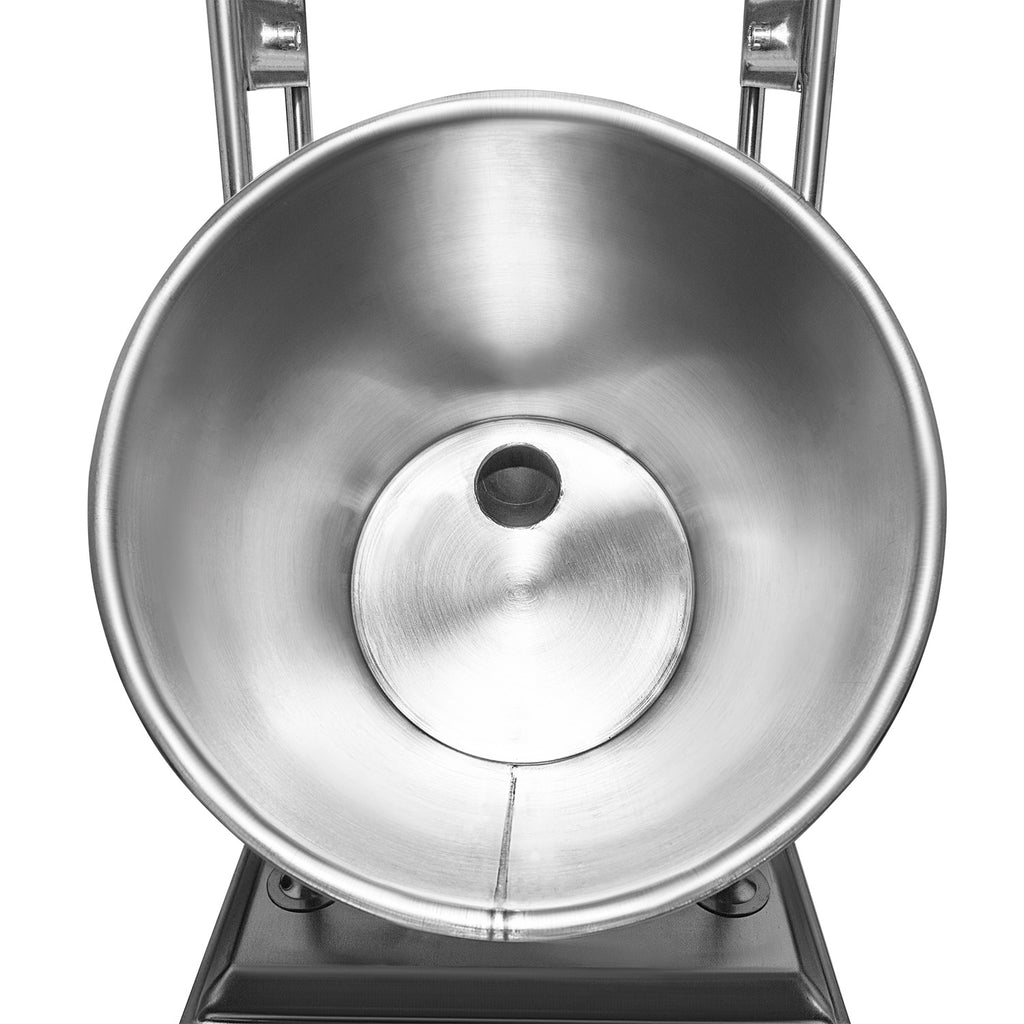 A-FV07L Standard & Hollow Churro Maker | Large 7L Capacity
Professional Churro Maker with a Deep Fryer
This churro maker of 7 L capacity has vertical construction and makes churros of various thicknesses. High-grade materials, which this machine is produced from, help it to serve for years, keeping the quality of food on the top.
Why purchasing this churro maker would be an excellent investment to your business?
Small size and simple operation
The dimensions of this machine making churros allow you to set it in a street food point or a tiny commercial kitchen. This device is controlled only by a handle, thereby undoubtedly facilitating the process. The appliance is easily disassembled to be stored while not in use.
Crunchy churros of any size
With this churro maker, you can produce churros of different thickness by just changing the outlet nozzles, which are included. The dough comes out horizontally. Since there is no automatic cutter, you can control the length of each piece manually.
Always in demand
You can have no doubts that this dessert will always be in demand. Churros are famous in North and South America, Europe, and Asia. Soft inside and crunchy outside, churros are usually served with hot chocolate, but you can also add some jam, ice cream, or fruit whatever your customer wants.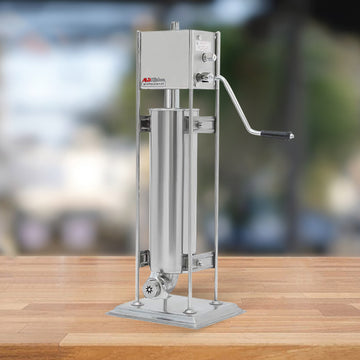 Take a close look at this churro machine!
✪ MANUAL CONTROL: A handle is used to control the pressure of a pistol plate and the length of churros

✪ VARIOUS NOZZLES: Assorted nozzles set comes together with the machine and allows making different churros

✪ EASY CLEANING: The parts, which contact with food, can be easily disassembled and cleaned after usage

✪ NICE LOOK: Elegant and minimalistic, the design of this appliance will look great in any commercial kitchen
SPECS: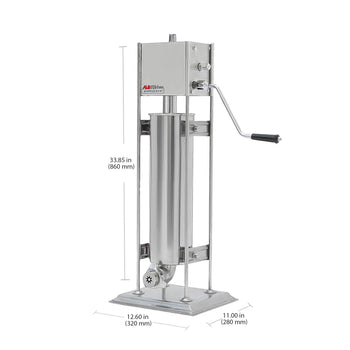 model:

A-FV07L

package size:

35" x 14.6" x 13.8"

machine size:

11.0"x 12.6"x 33.9"

material:

Full stainless steel

shipping weigh:

50.7 lbs

no of nuzzles:

5

capacity:

7 L
Reviews and Questions