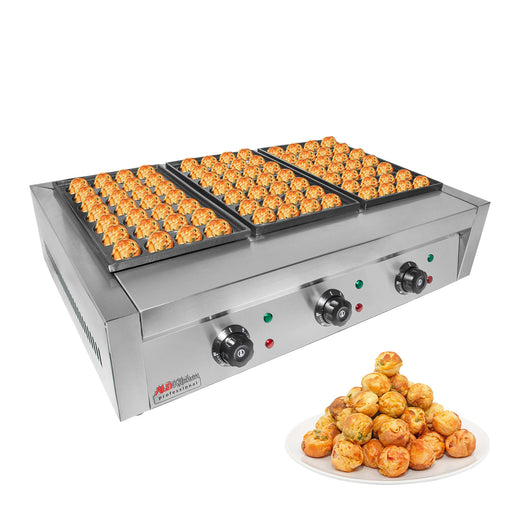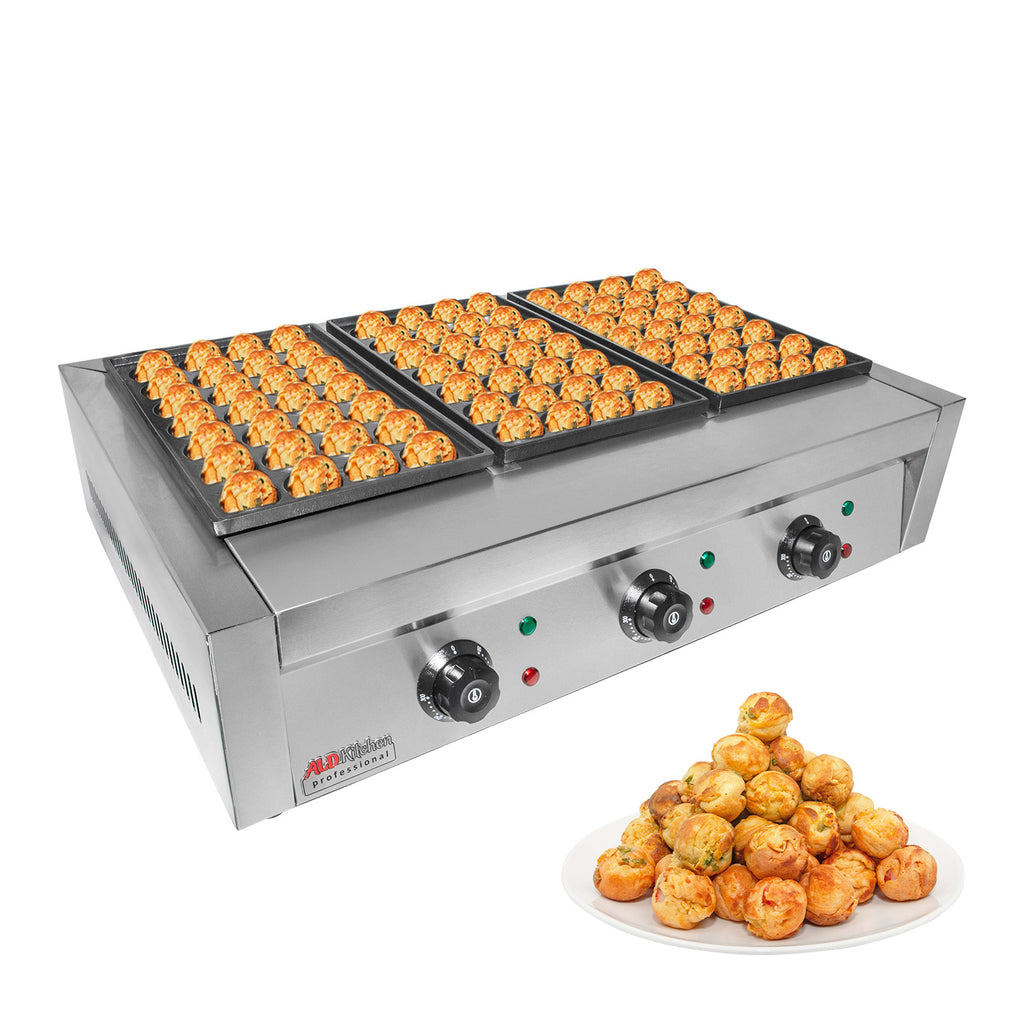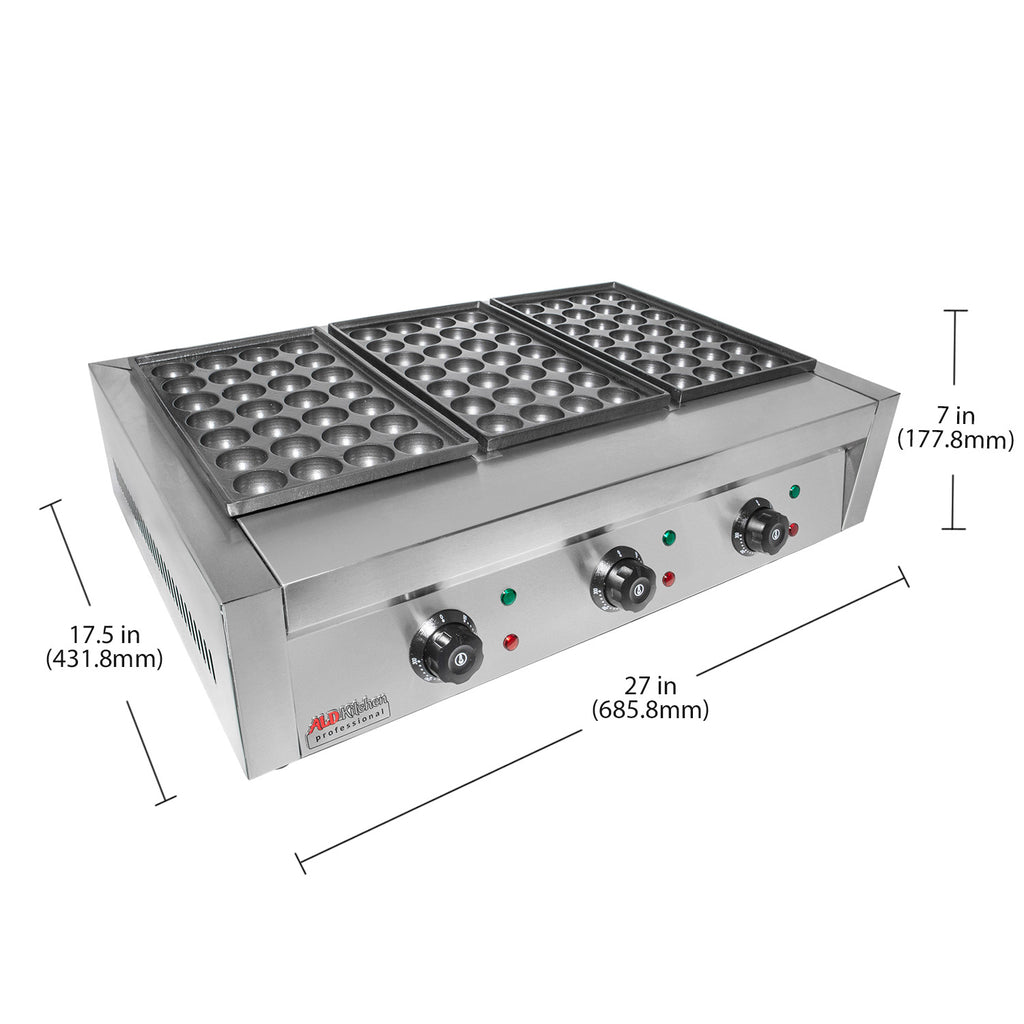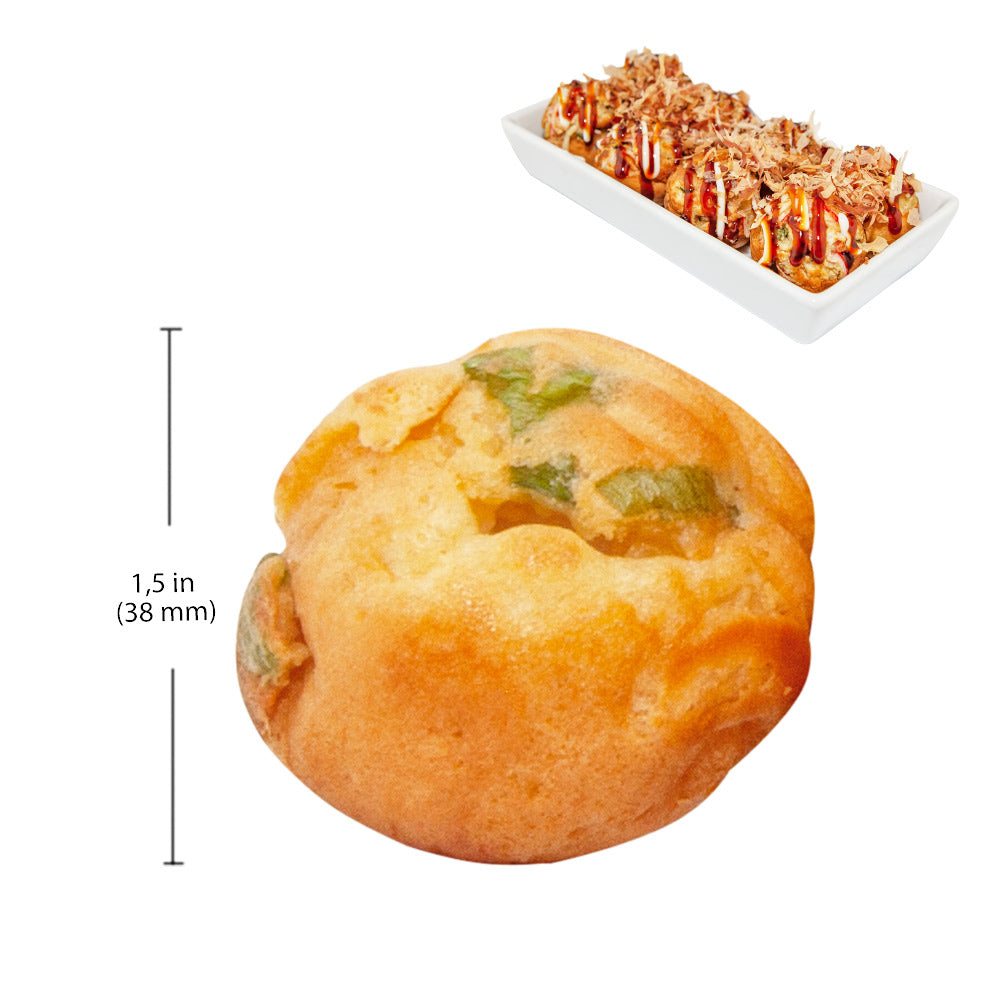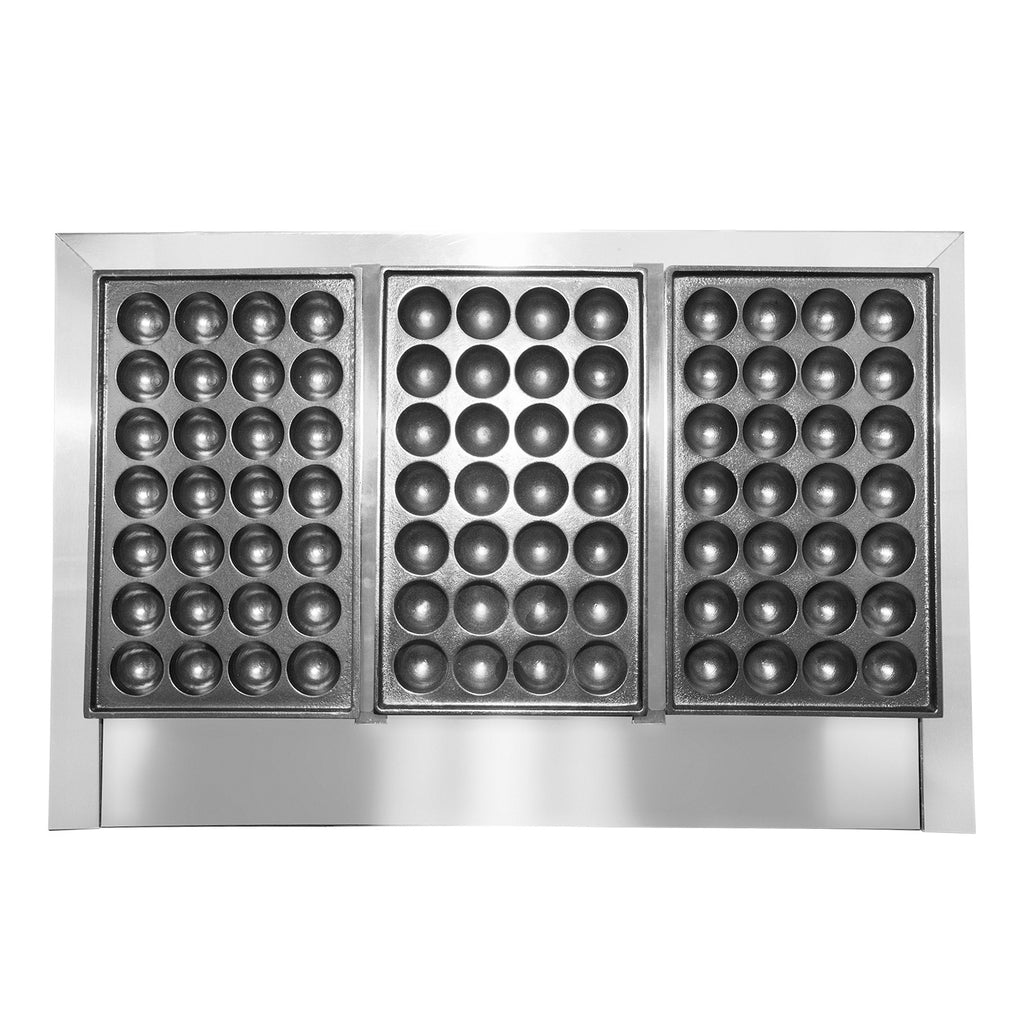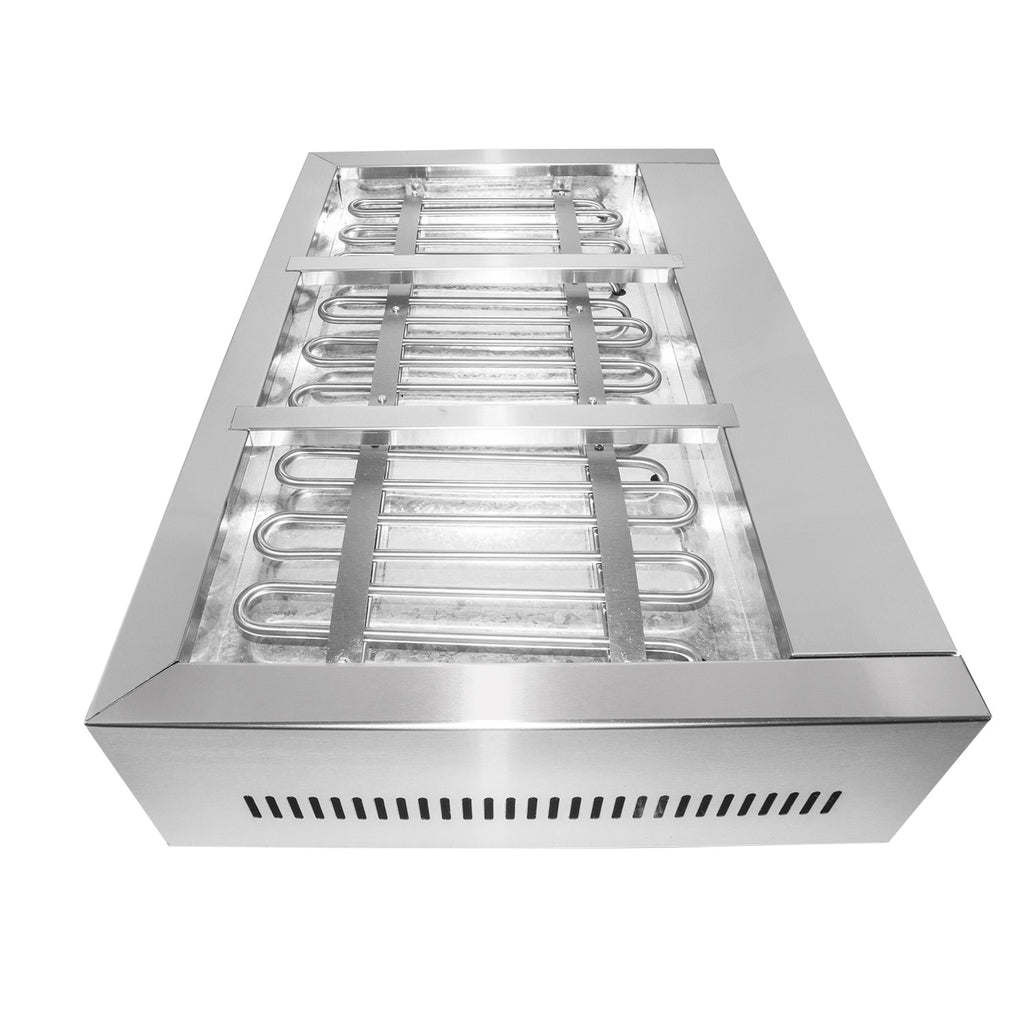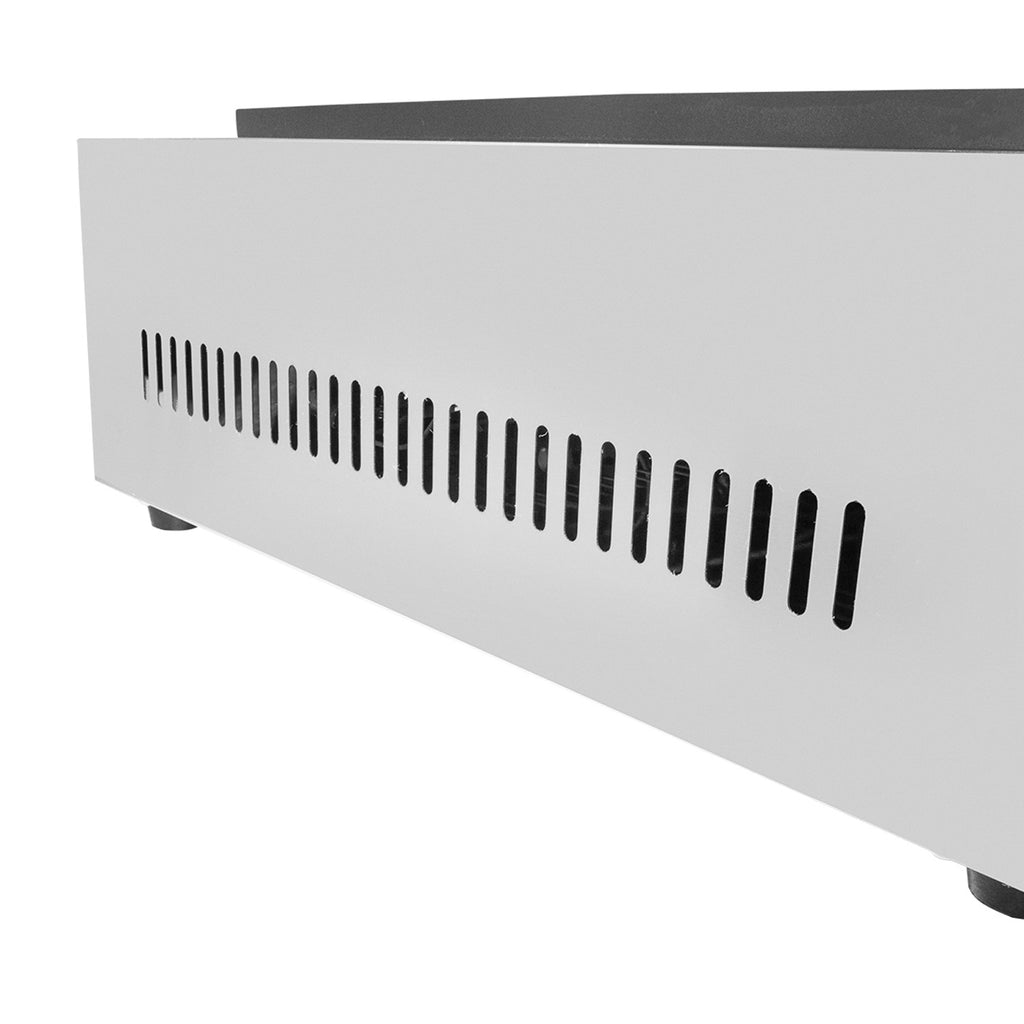 A-T608 Takoyaki Grill with Three Plates | Electric Takoyaki Machine | 84 Pcs | Nonstick Molds | 110V
Three-plate Takoyaki Grill for Extended Capacity
This takoyaki maker is the right solution if you need extended capacity – the machine cooks three times more than a regular takoyaki grill. This capacity helps to save time and energy, thereby increasing turnover. The device can be used to cook octopus balls, meatballs, etc
Why will this 3-plate takoyaki maker be of benefit to your business?
Large capacity
With three baking plates, it is possible to make up to 84 pieces at once in just a few minutes, allowing you to serve a bigger number of customers. The plates can be warmed up independently since each one is equipped with its temperature control knob.
Reliable construction
The plates are aluminum and covered with nonstick coated, ensuring the fast release of takoyaki when they are ready. What's more, it makes the machine easy to clean after usage. The body of the device is made of stainless steel, which is quite durable and reliable.
Different snacks
The machine is designed to cook a famous ball-shaped Japanese snack takoyaki, which is made of wheat flour-based batter and filled with minced octopus. Besides, this takoyaki grill can be used to cook quail eggs, meatballs, and other ball-shaped snacks.
Take a Closer Look At This Takoyaki!
✪ LARGE CAPACITY: increase your turnover with three-plate grill machine, cooking up to 84 pieces

✪ INDEPENDENT CONTROL: each plate is controlled with its independent temperature knob

✪ STABLE CONSTRUCTION: the device is equipped with tiny rubber feet, which keep it stable

✪ GREAT SNACK: serve this nutritious snack, enhancing its taste with any topping of your customer taste
SPECS: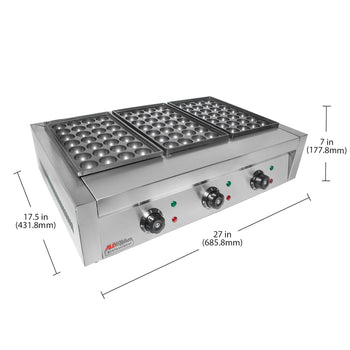 model:

A-T608

machine size:

17.5" x 27.0" x 7.0"

material:

Stainless Steel

voltage:

110V

shipping weigh:

35.0 lbs

control type:

Manual

temperature range:

122-572 °F

power kw amp :

6 kW (54.5 Amp)

product size:

1.5"

productivity:

84 pcs
Reviews and Questions