Special Offer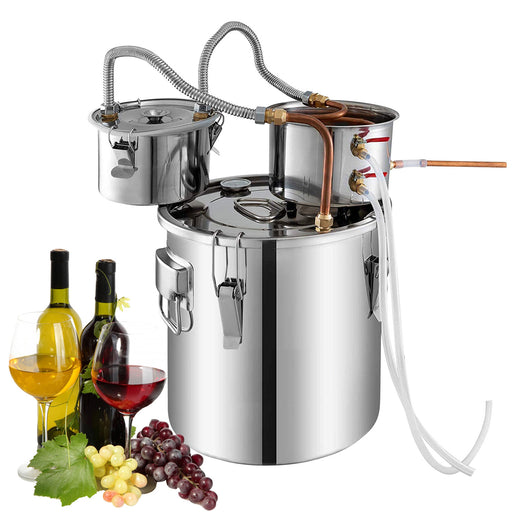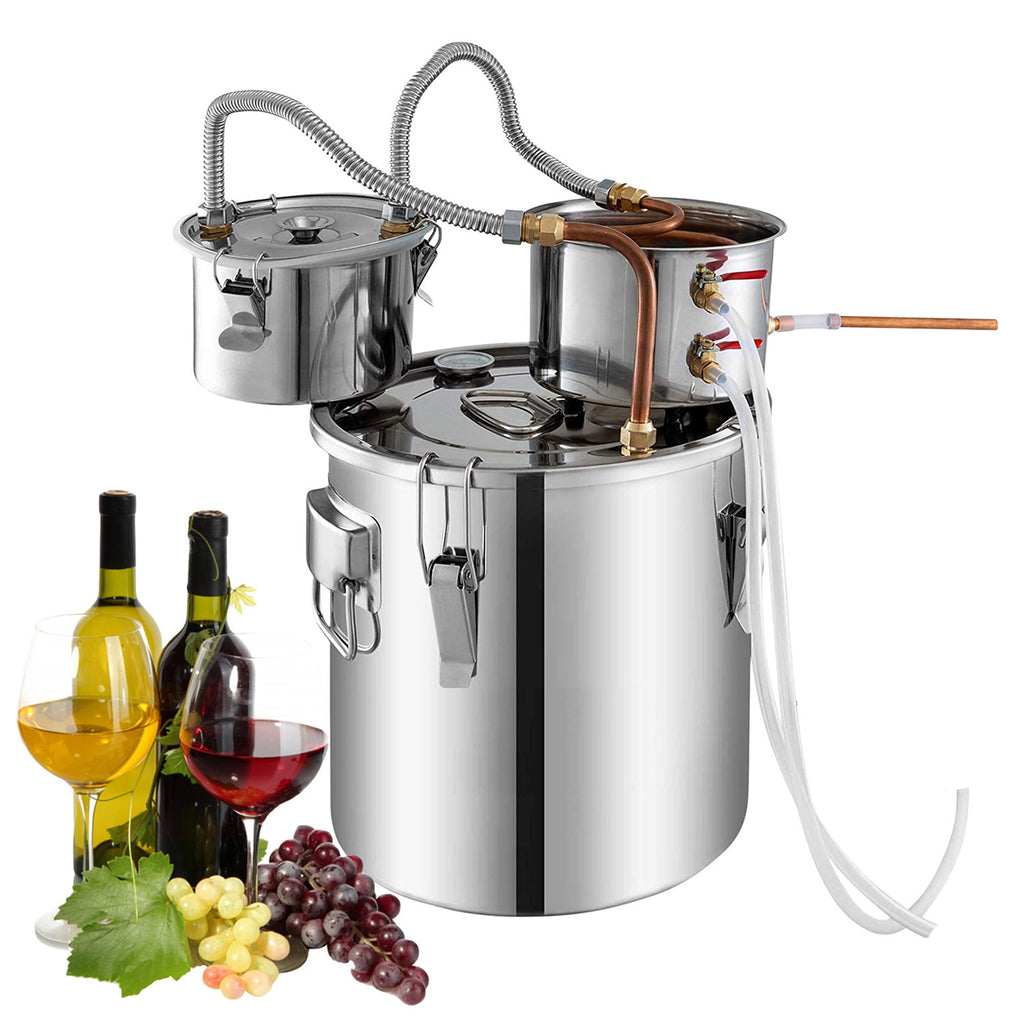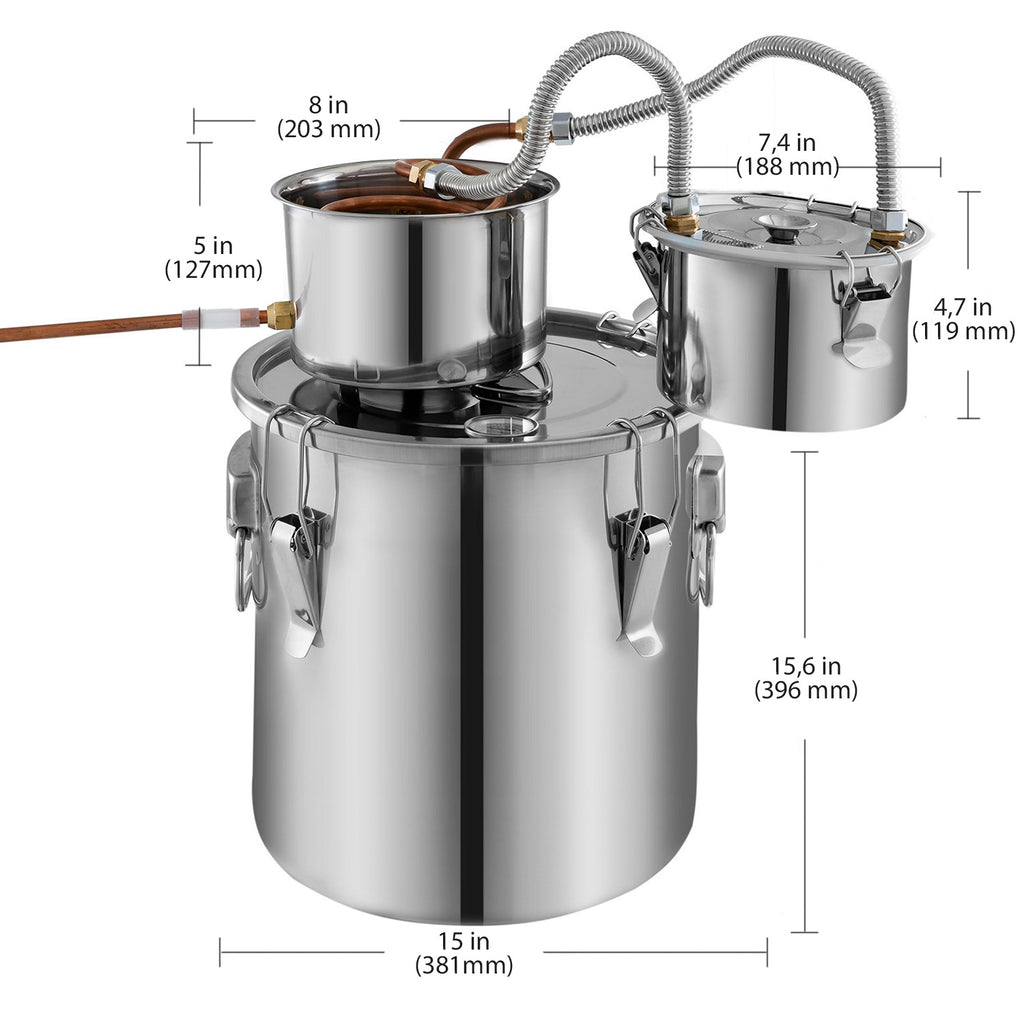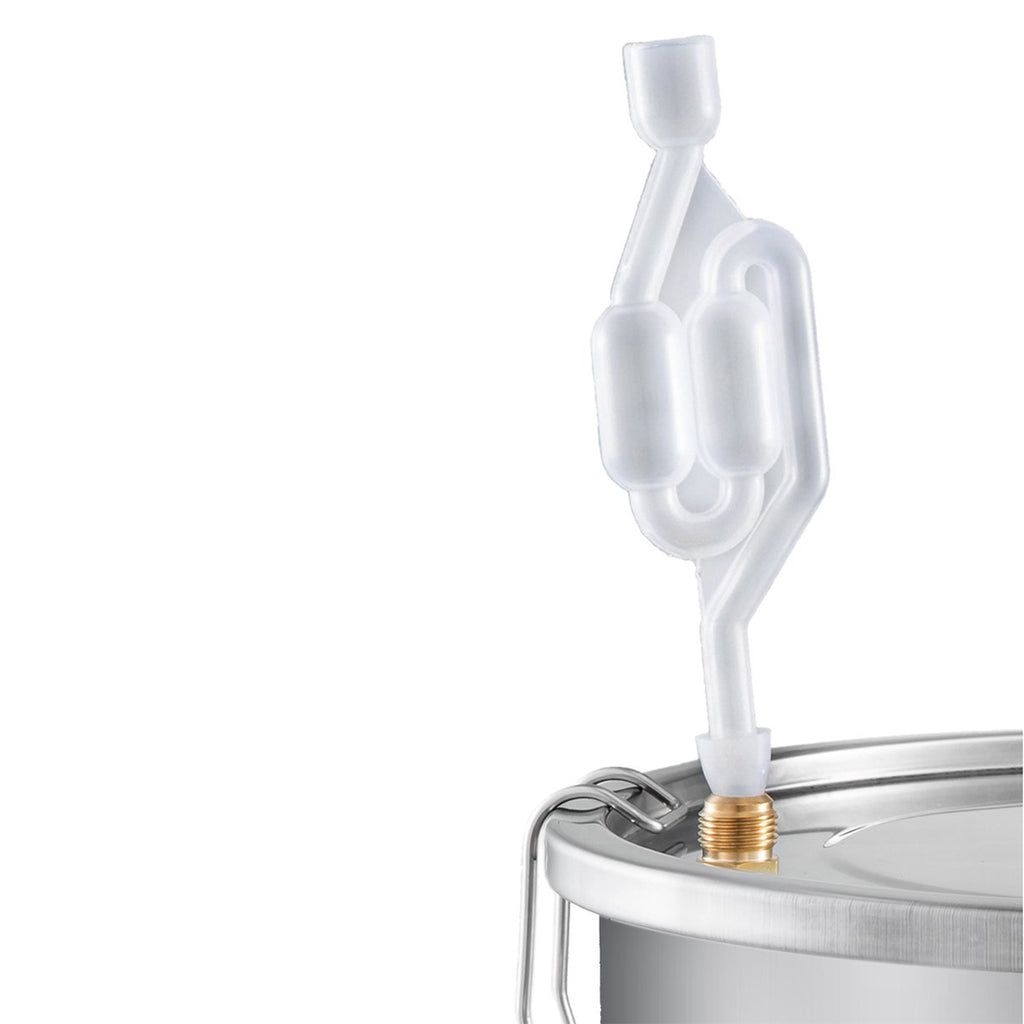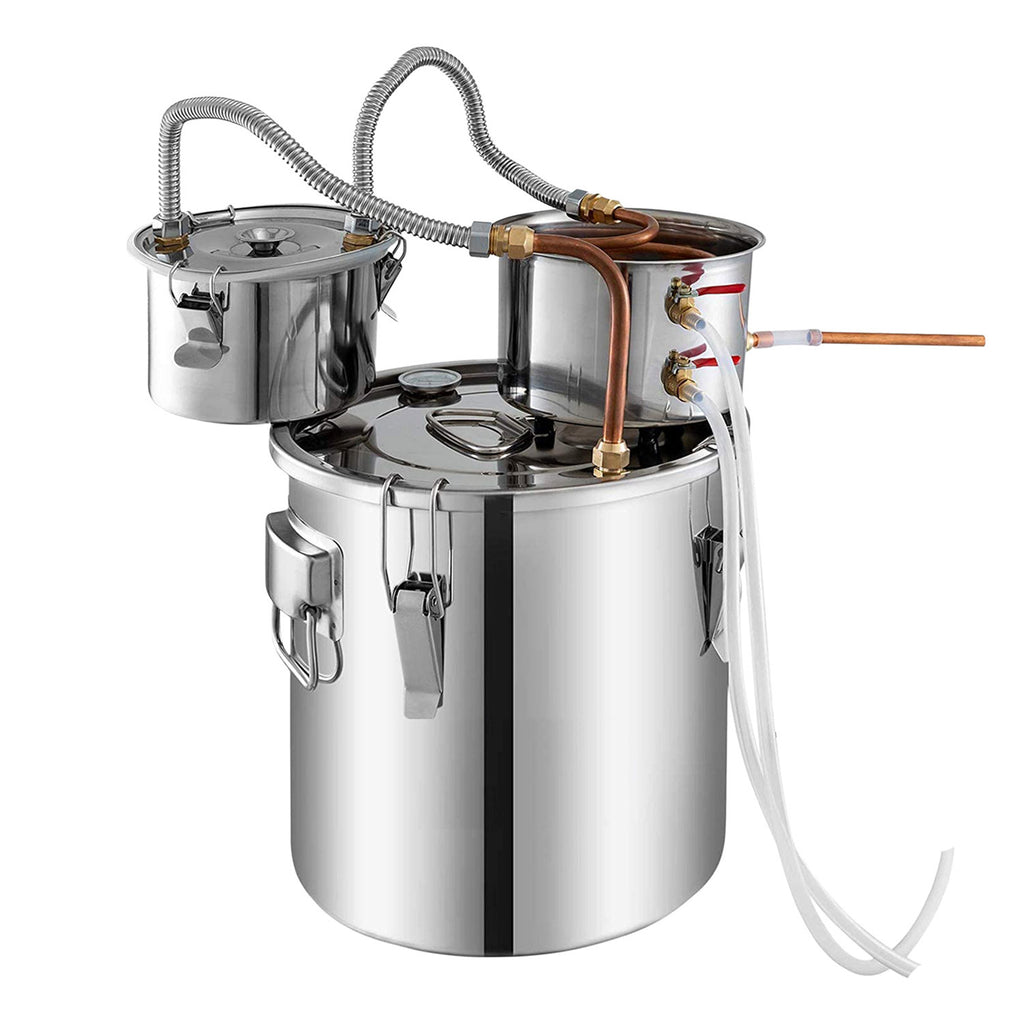 A-FCSA-30 Alcohol Wine Distiller | Moonshine Still | Water Alcohol Distiller | 8 Gallon 30L
Water alcohol distiller for a variety of drinks
This 8-gallon water steam distiller is perfect for making various beverages, essential oils, etc. The appliance comes with in-built thermometer with Celsius and Fahrenheit scales. The kit is made exclusively from hypoallergenic and non-toxic materials.
Why is this distilling kit your best choice?
Exclusive materials of high quality
Both the bucket and the boiler are made of corrosion-resistant steel. The tubes, which serve for cooling, are made of red copper. All materials in this device are suitable for making pure and high-quality final product.
A perfect distillation kit
A thermometer is already built into the device. In addition to the fermenter and the cooling tank into which the copper pipe is integrated, there are also two silicone pipes and an airlock.
Use as you like
This device has many functions in addition to making beverages. The usage is not limited only with water or steam distilling. You can make essential oils, clean plant extracts, etc.
Have a close look at this distiller!
✪ ADDITIONAL FLAVOR: one more tank is perfect for adding and modifying the flavours, gives a second distillation in a single run

✪ STRONG CONNECTIONS: the connection of the silicone tube is stronger and less prone to water leakage, no clasp is required

✪ COPPER TUBE: the tube is less likely to scale and has higher thermal conductivity than stainless steel tubes

✪ GASSES RELIEVING: due to the air valve, CO2 easily exits, which protects the contents from air
SPECS:
model:

A-FCSA-30

machine size:

Boiler barrel: 15.0" x 15.6"

shipping weigh:

14.0 lbs

materials:

Stainless steel+red copper

capacity:

8 Gal (30 L)
Reviews and Questions