A-FCS608 Cup Sealing Machine Commercial | Automatic Sealer | Cups 3.5" & 3.7" diameter/ 6" max height | 110V
What is a bubble tea sealing machine?
With this automatic cup sealer, taking a drink away becomes as convenient as ever. Sealing up to 600 cups per hour, the machine is a perfect solution for beverage business owners and their customers. The stainless-steel construction is durable and ready for extensive use.
Why purchase a cup sealing machine for your business?
Convenient to serve
With this cup sealing machine, it becomes easier to serve drinks for customers who are in a hurry or need to take a drink away to have it later. Sealed cups are safe to carry with no risk of spilling the liquid.
Fully automatic
Once installed, an automatic cup sealer saves you plenty of time in the kitchen. Such operations as seal tracking, film rolling, or cup feed/output are automatic and controlled with a mini-computer.
Foolproof design
A safety guard, which protects a cup while sealing, ensures that no foreign objects get into the drink. Non-slip rubber feet secure the machine on the tabletop, ensuring safe usage.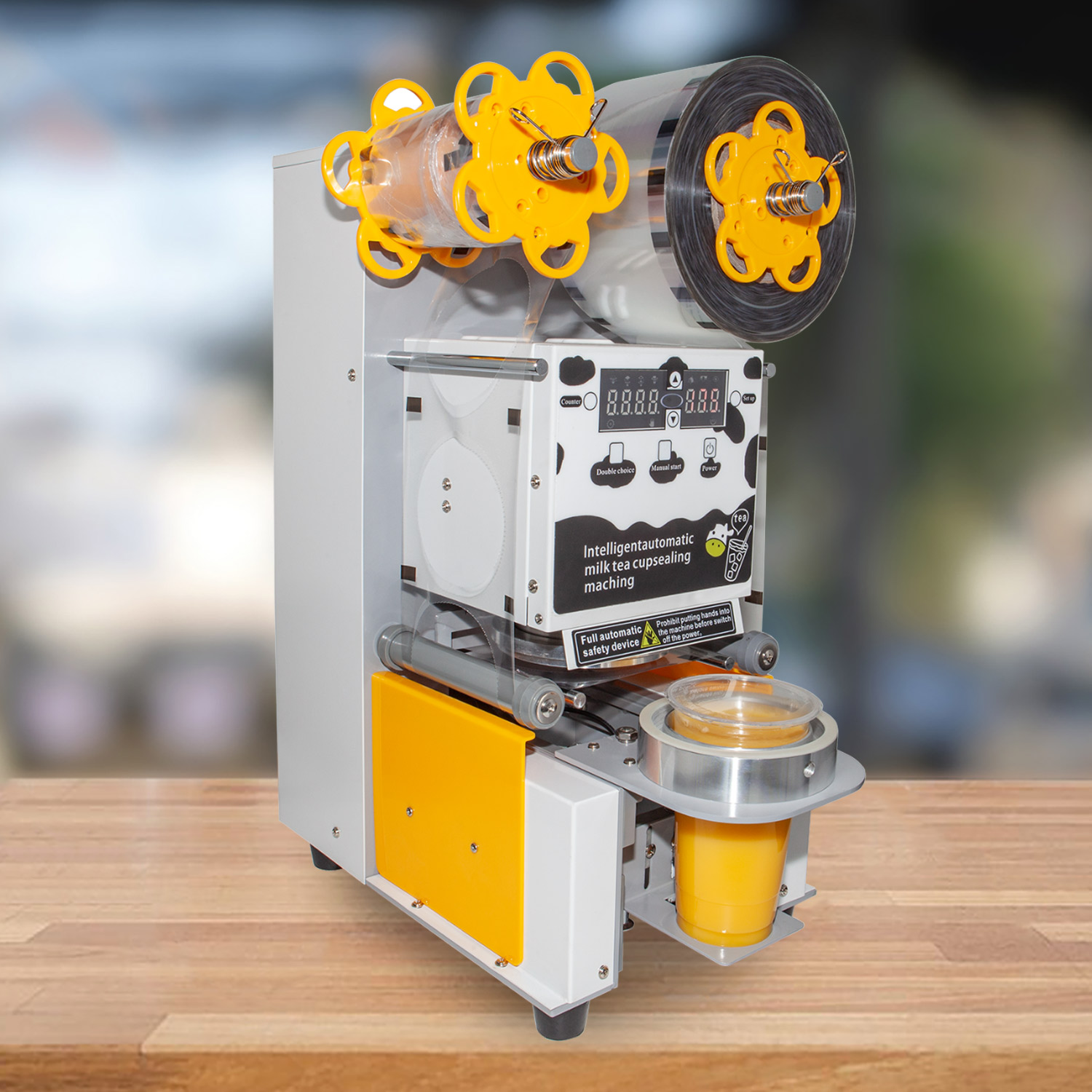 Look at these important details!
✪ SPLINT DESIGN: the film roller caps design allows us to keep the film stable and adjust easily

✪ PAPER CUPS RIMS: two sealing rings are suitable for holding cups with different diameters

✪ AUTOMATIC COUNTER: control the number of sold cups with an automatic tracker

✪ COUNTING SENSOR: make sure the film goes through the sensor for the machine to count the cups
SPECS: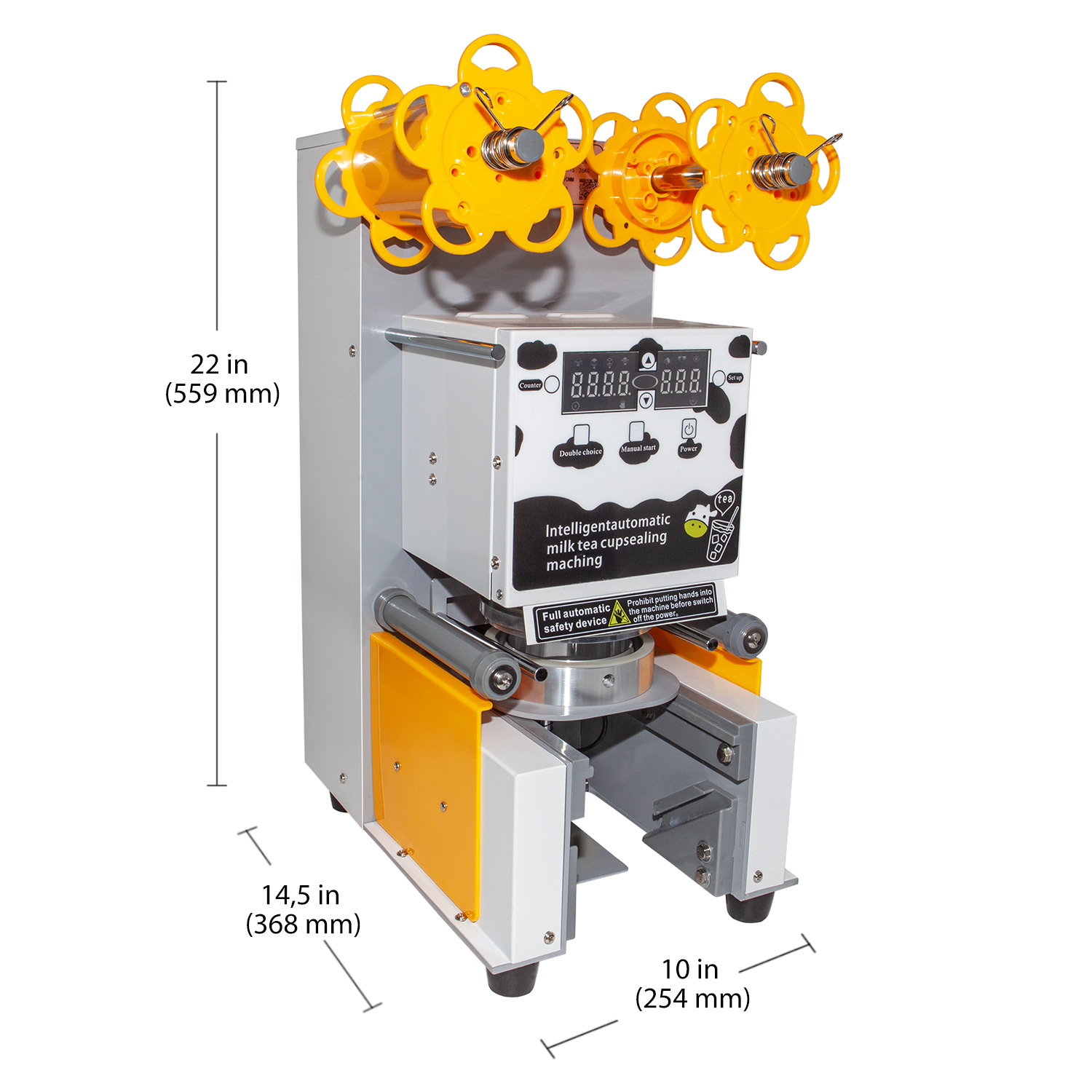 - Model: A-FCS608
- Sealing type: heat sealing
- Shipping weight: 28 kg (62 lb)
- Size: 368 x 254 x 559 mm (14,5" x 10" x 22")
- Weight: 26 kg (57 lb)
- Material: Stainless steel
- Voltage: 110V
- Power: 450W
- Sealing speed: 400-600 cups/h