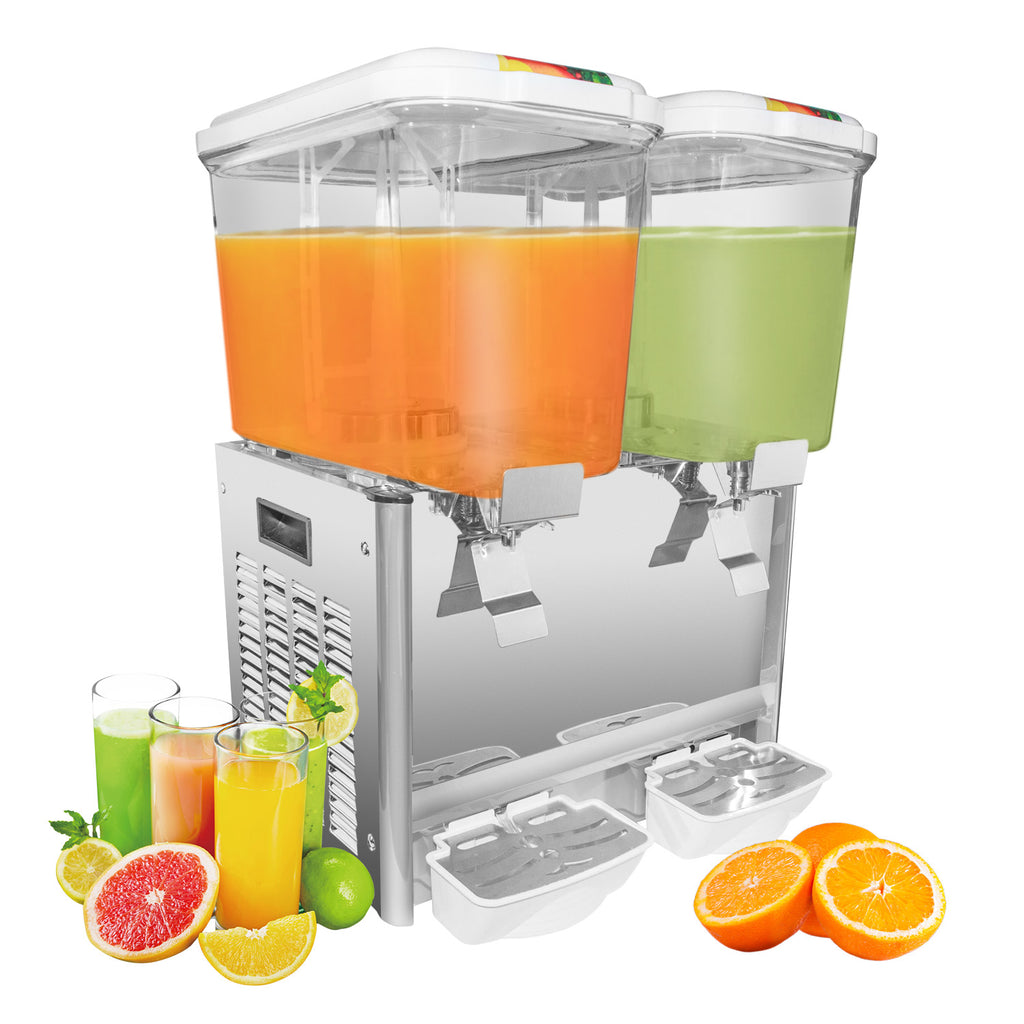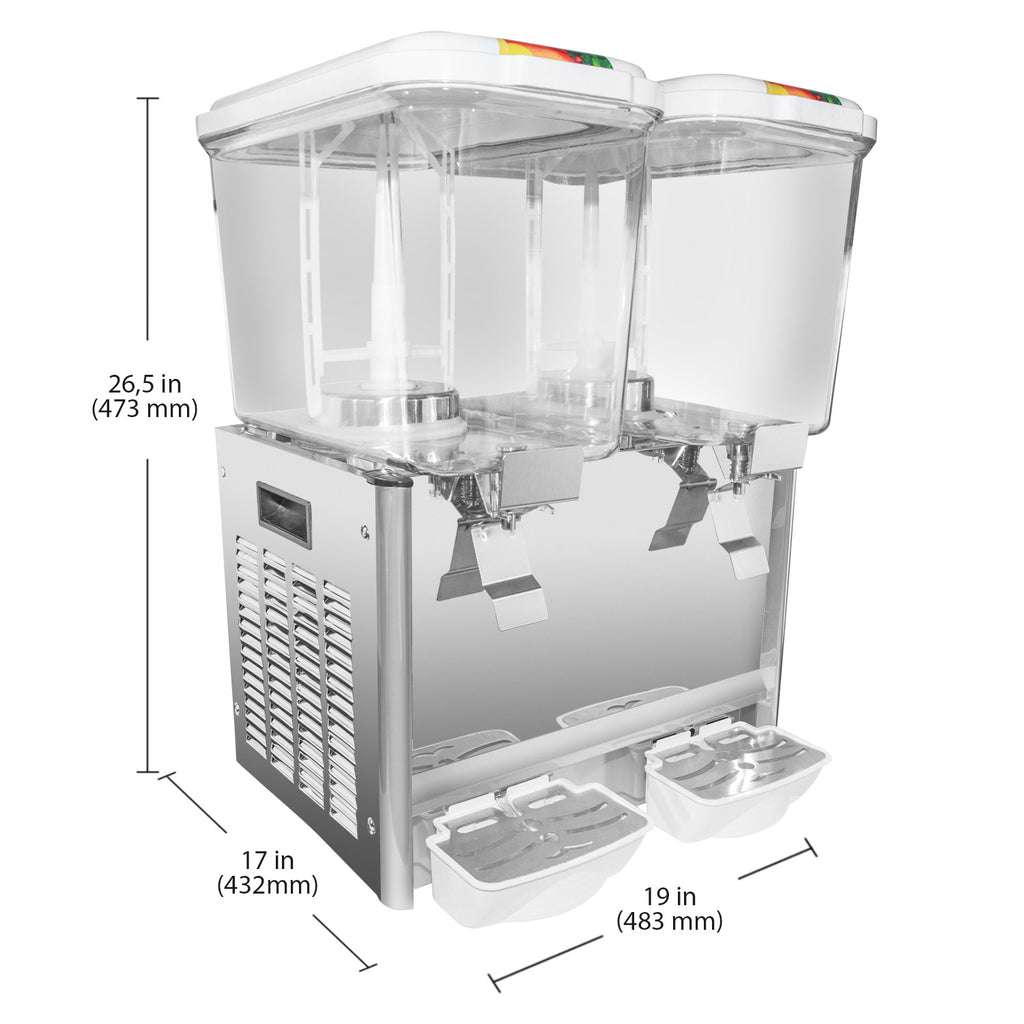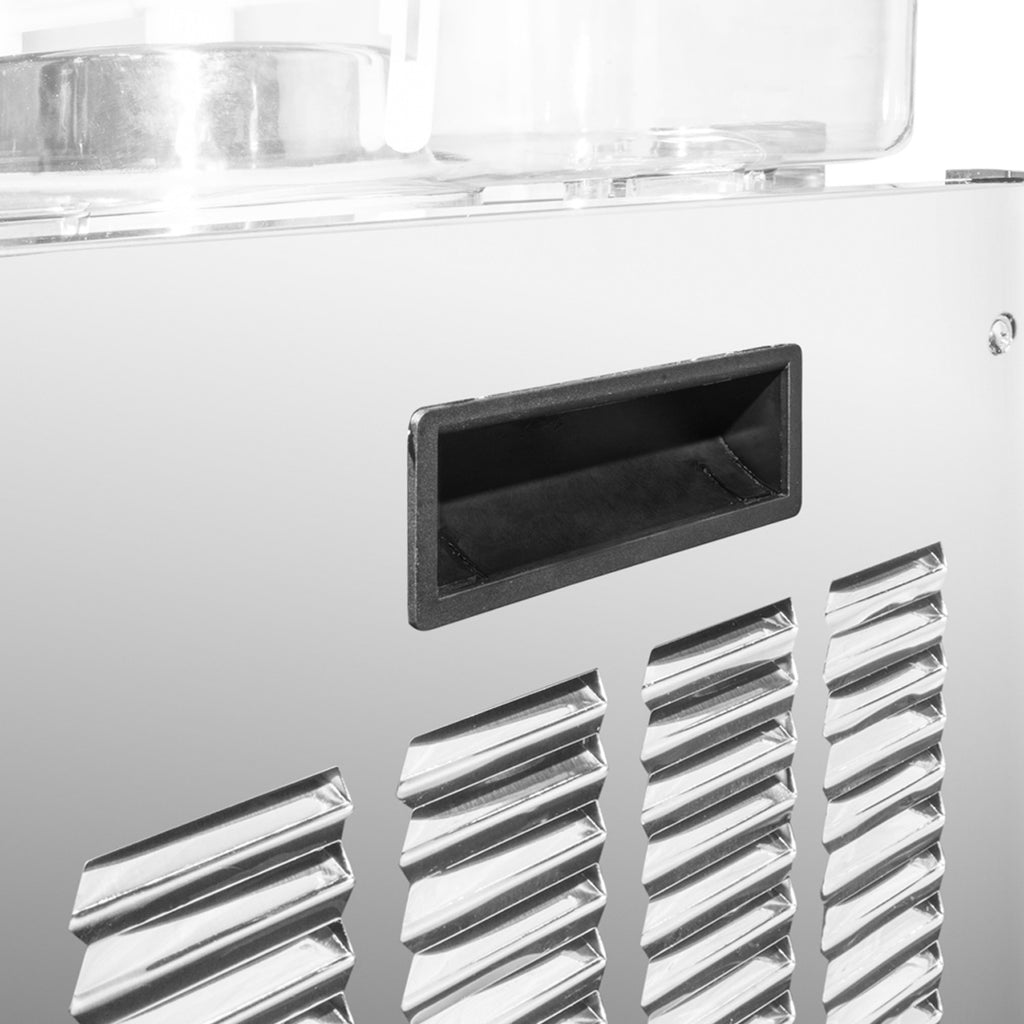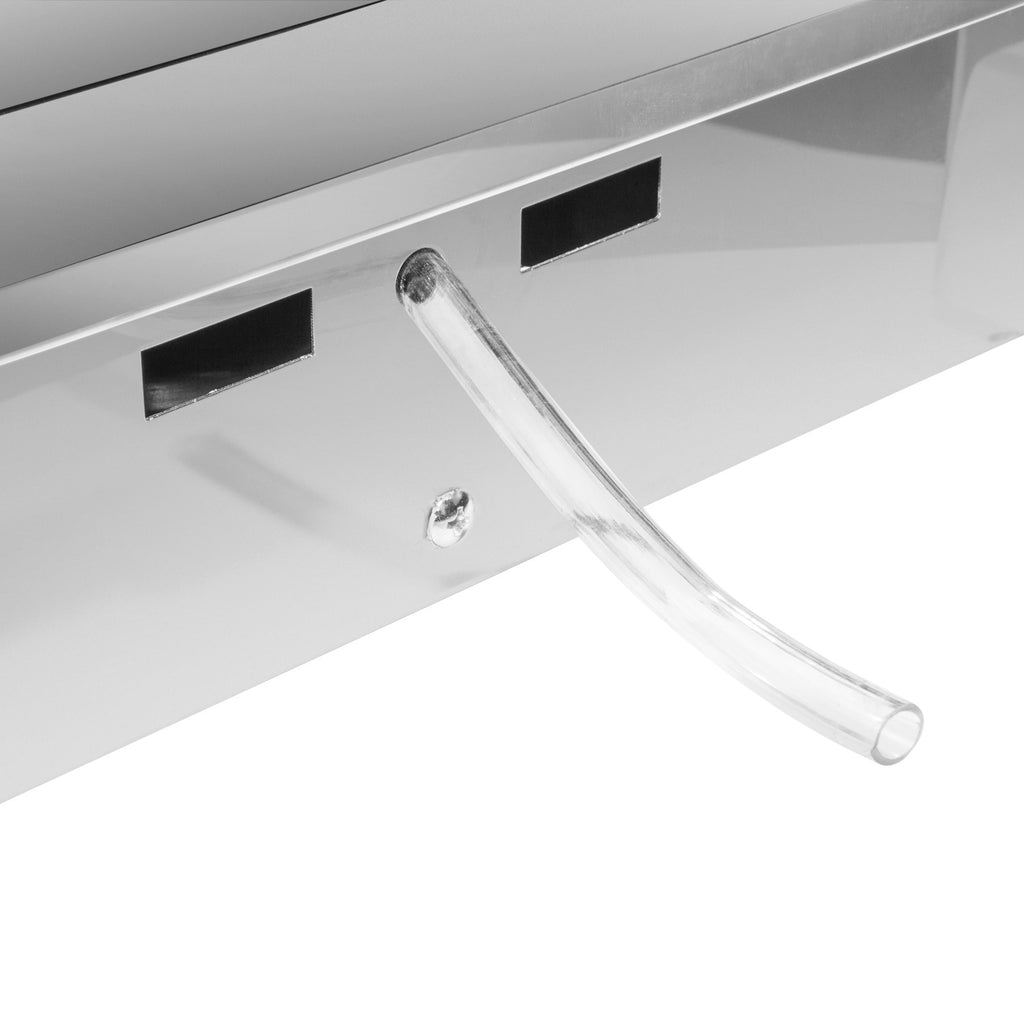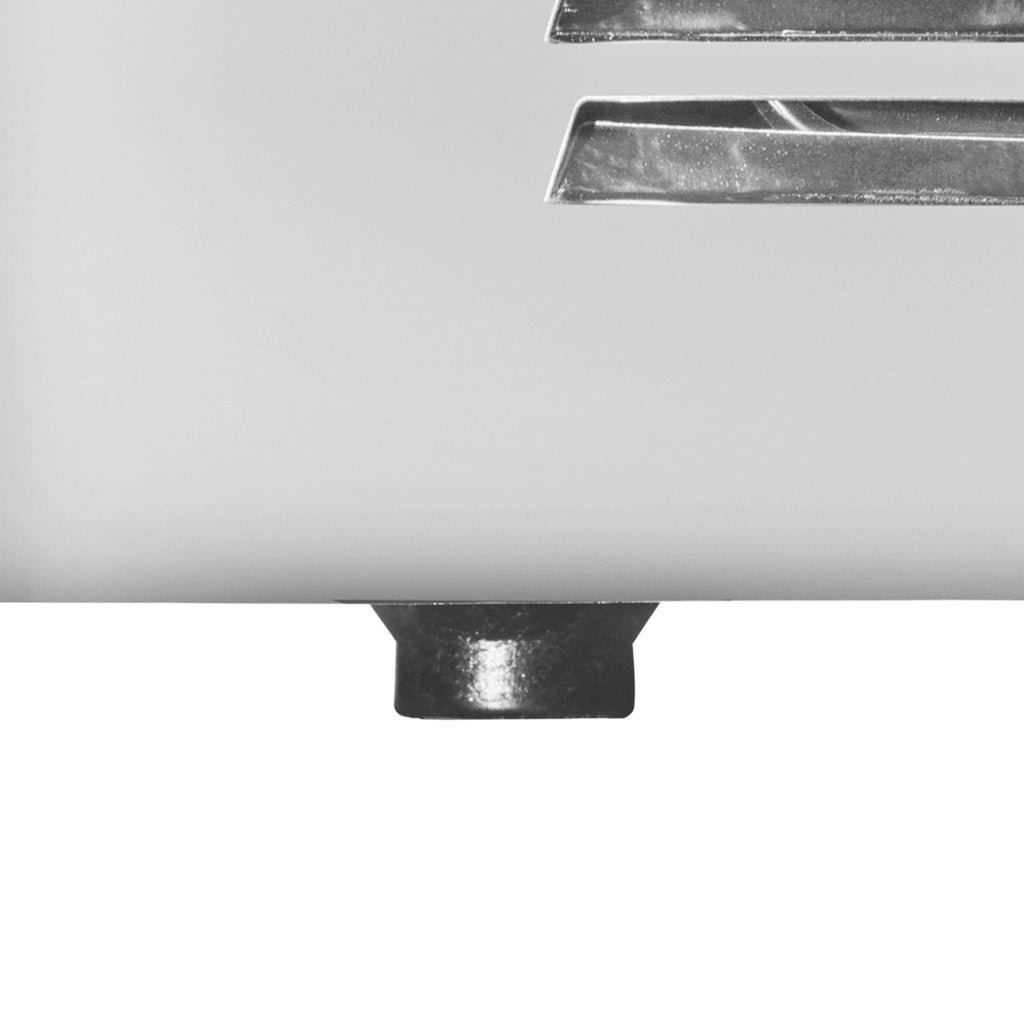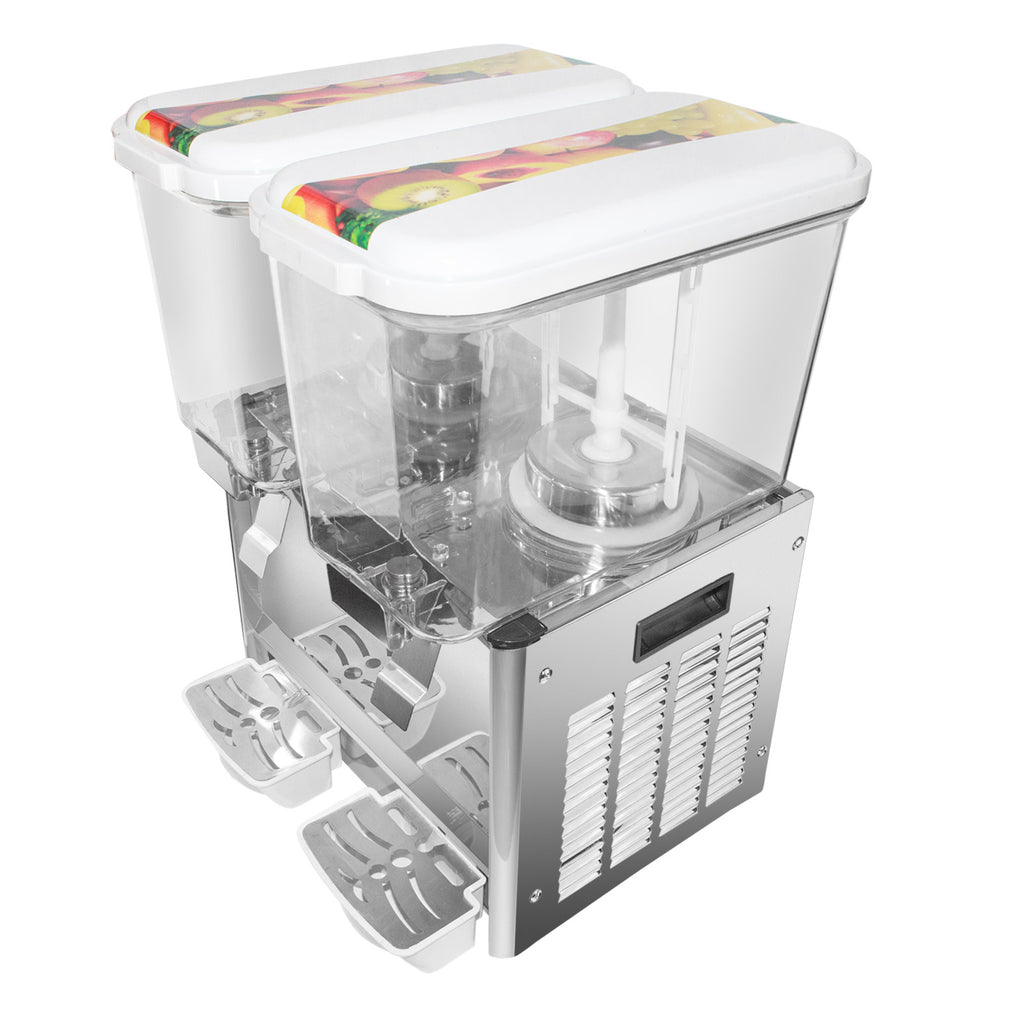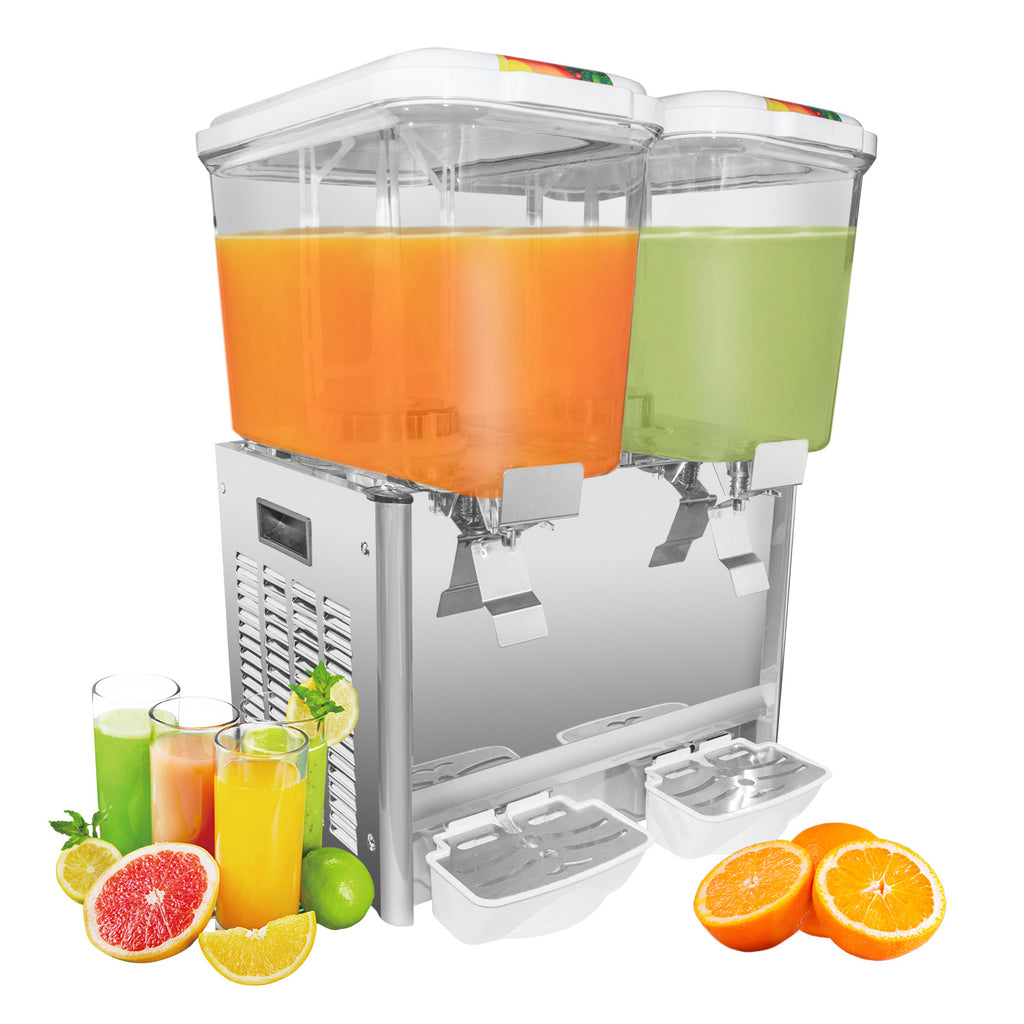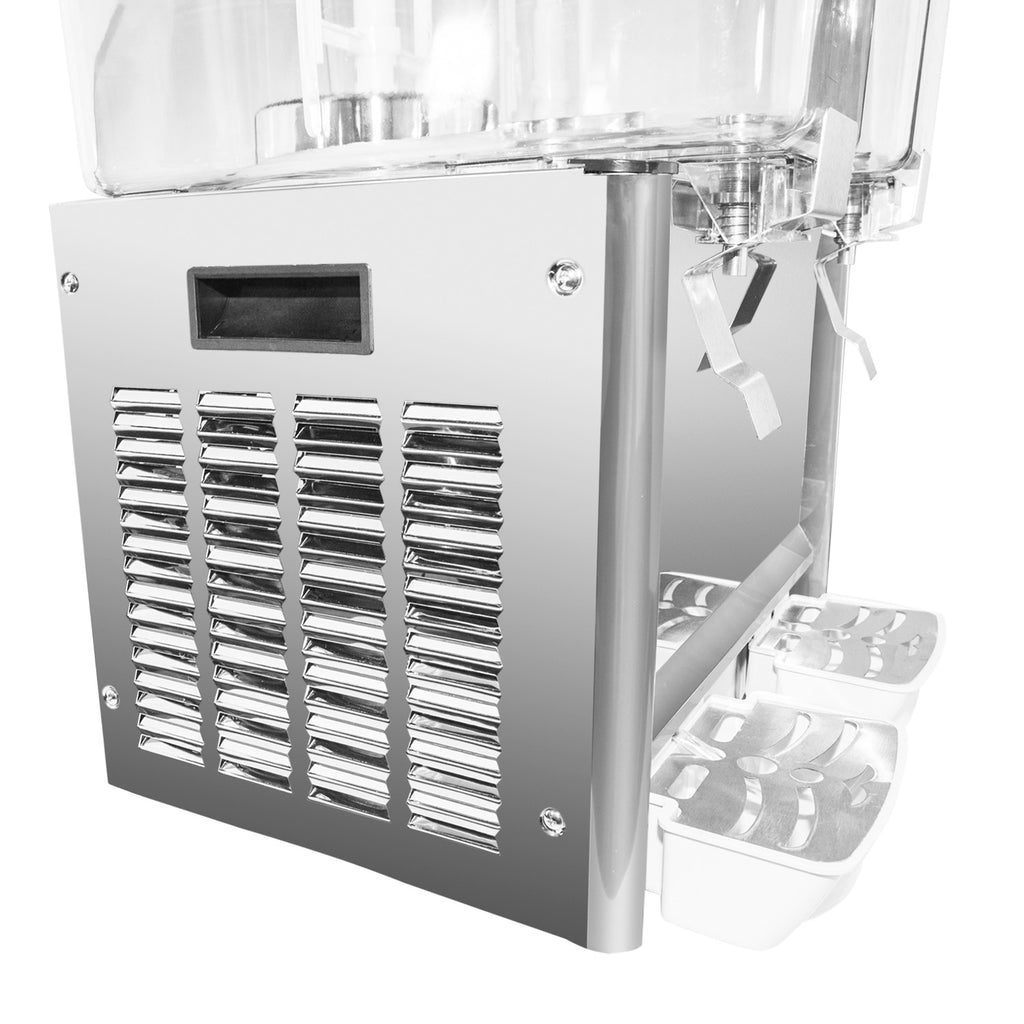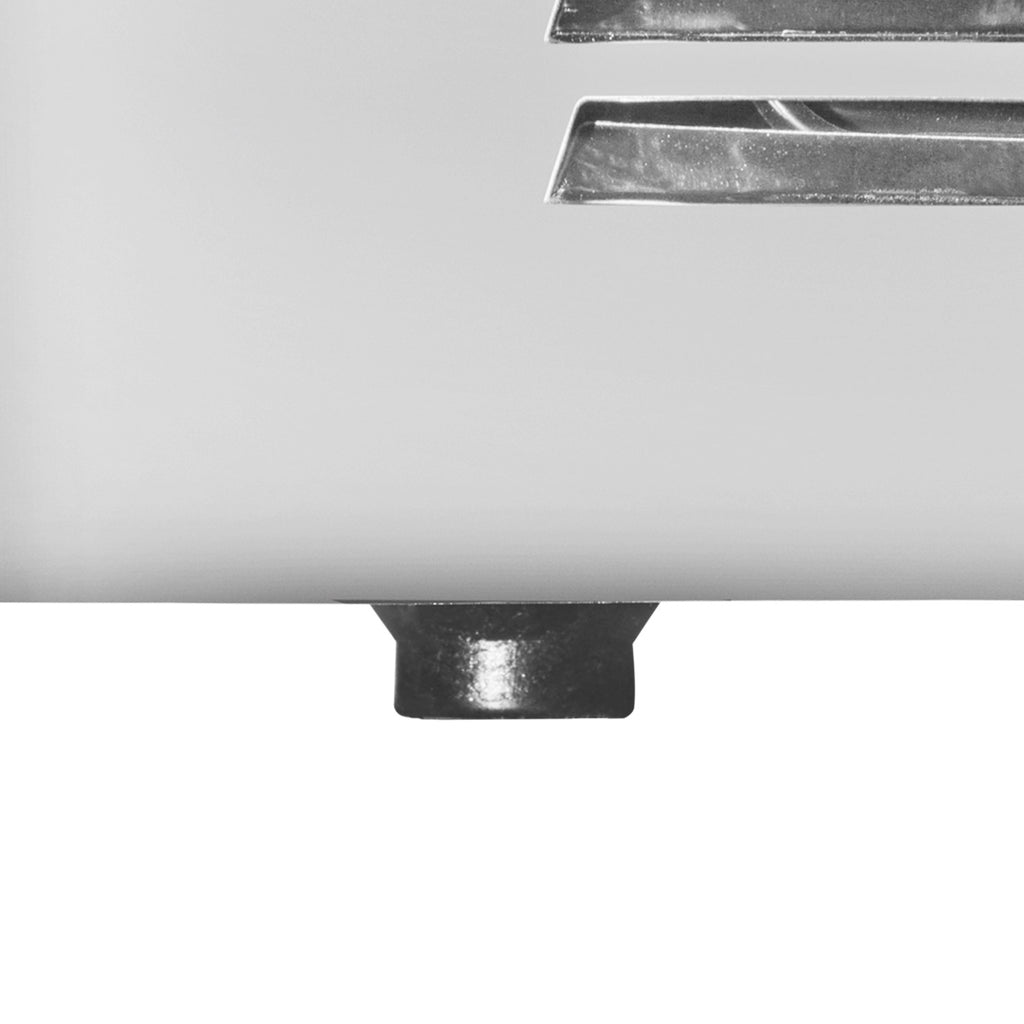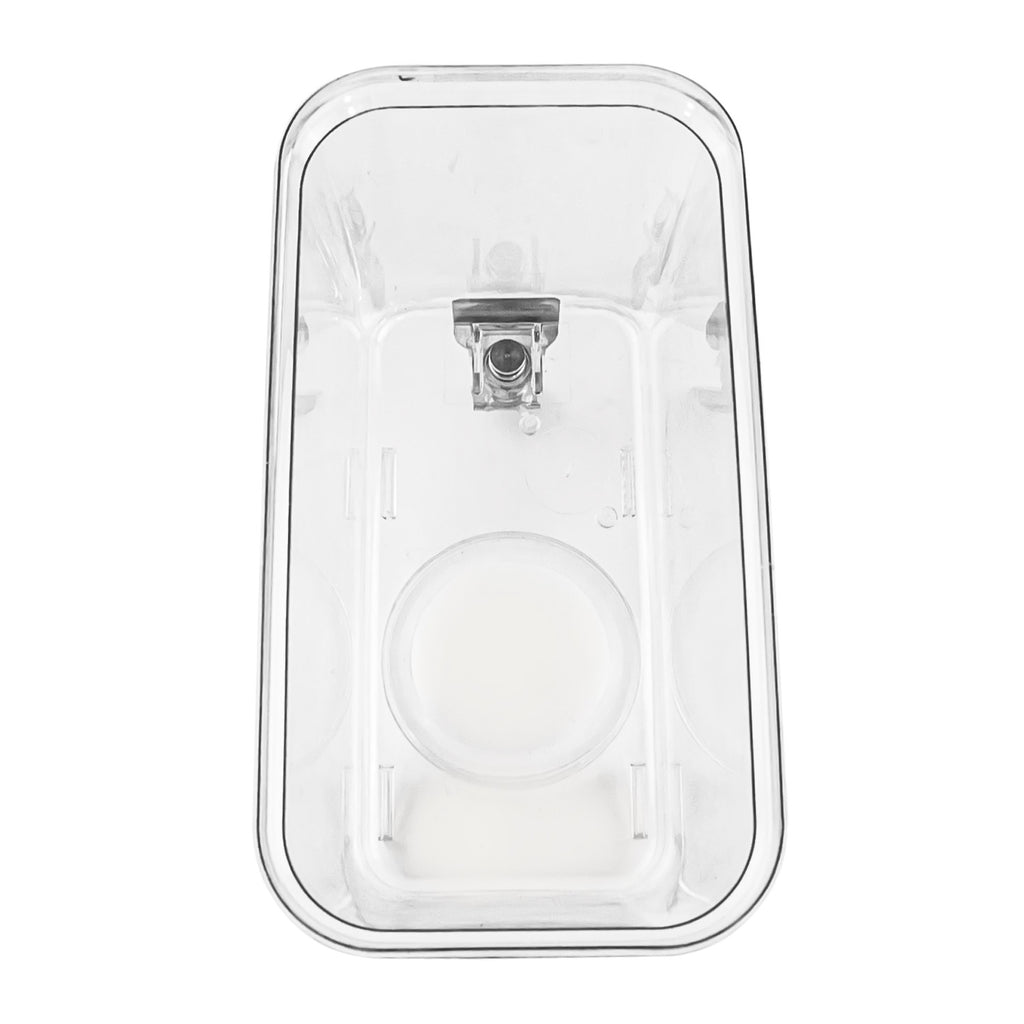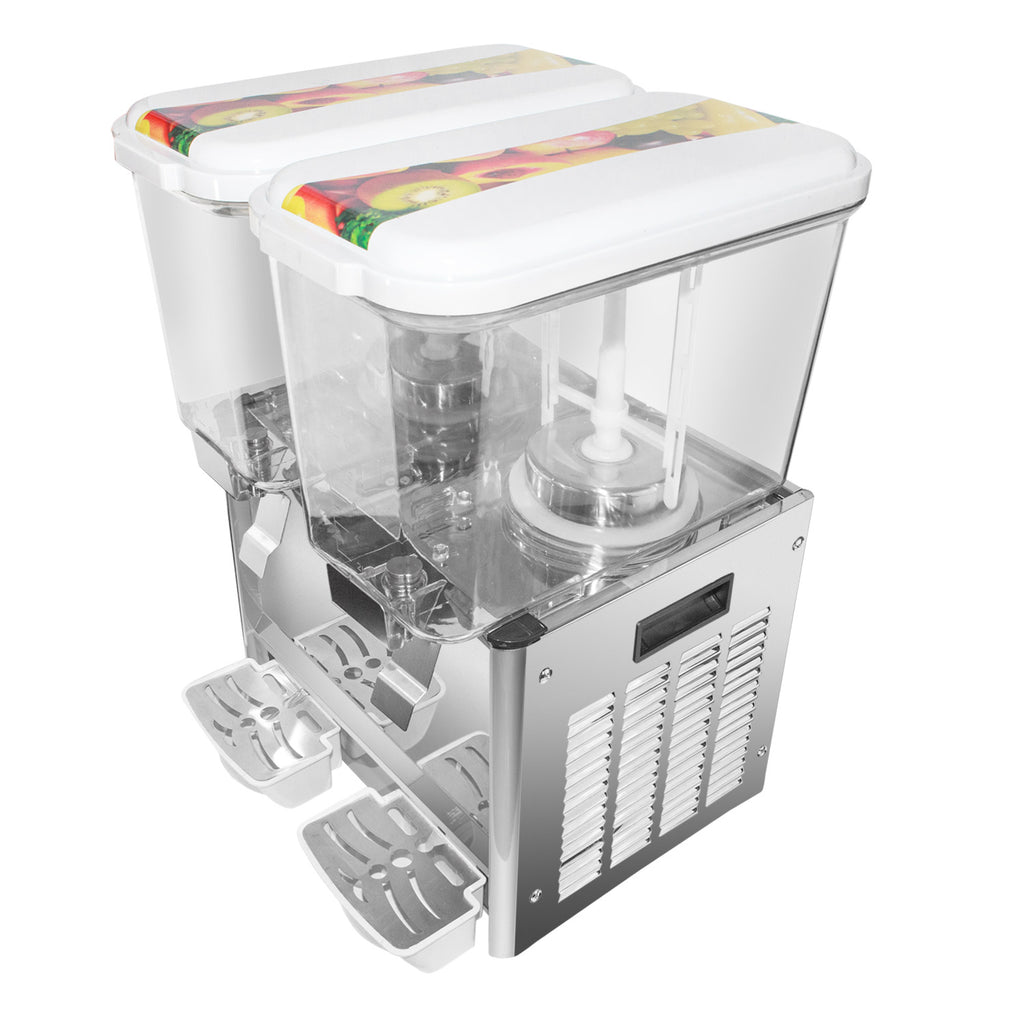 A-LYJ2 Electric Drink Dispenser | 18L x 2 | Fridge Juice Dispenser | 110V
This commercial juice dispenser with two tanks 18 L capacity each, is made of high-quality food-grade materials and ready for extensive use. The machine is suitable for juices, milk, soda and other beverages.
Consider the advantages of this juice dispenser:
Cleans itself
The machine is very easy to clean, this requires a minimum of effort. Just put some water inside the tank you need to wash, close the lid, and press mixing to start cleaning work.
PC tanks
The tanks are made of PC (polycarbonate) plastic, which is highly durable and environmentally friendly, high & low temperatures resistant, and unbreakable. The tanks are also easily removable.
Strong built
All the parts inside the machine are welded with a copper tube, which prevents rust and allows the machine to serve longer. This juice dispenser provides high-speed refrigeration and works with low noise.
Look closer!
✪ PORTABLE: handles design makes the machine more convenient to move

✪ VENTILATED: the vents on the side panel keep the machine cool inside

✪ STIRRED: stirring feature keeps the drink texture and temperature uniform

✪ TRANSPARENT: easy to control the amount of beverage left in the tanks
SPECS: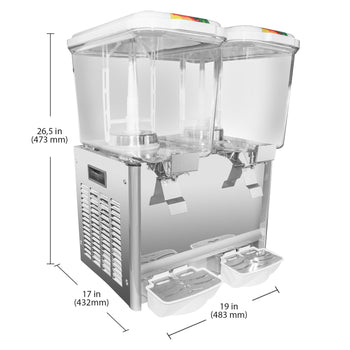 model:

A-LYJ2

machine size:

26.5" x 17" x 19"

material:

stainless steel body, PC plastic tank

voltage:

110V

shipping weigh:

65 lbs

machine weight:

62 lbs

temperature range:

45 - 54 F

power kw amp :

300W (2.7 Amp)

capacity:

18 L x 2
Reviews and Questions