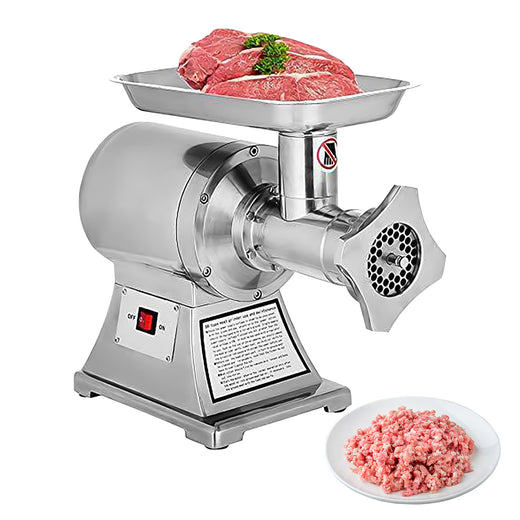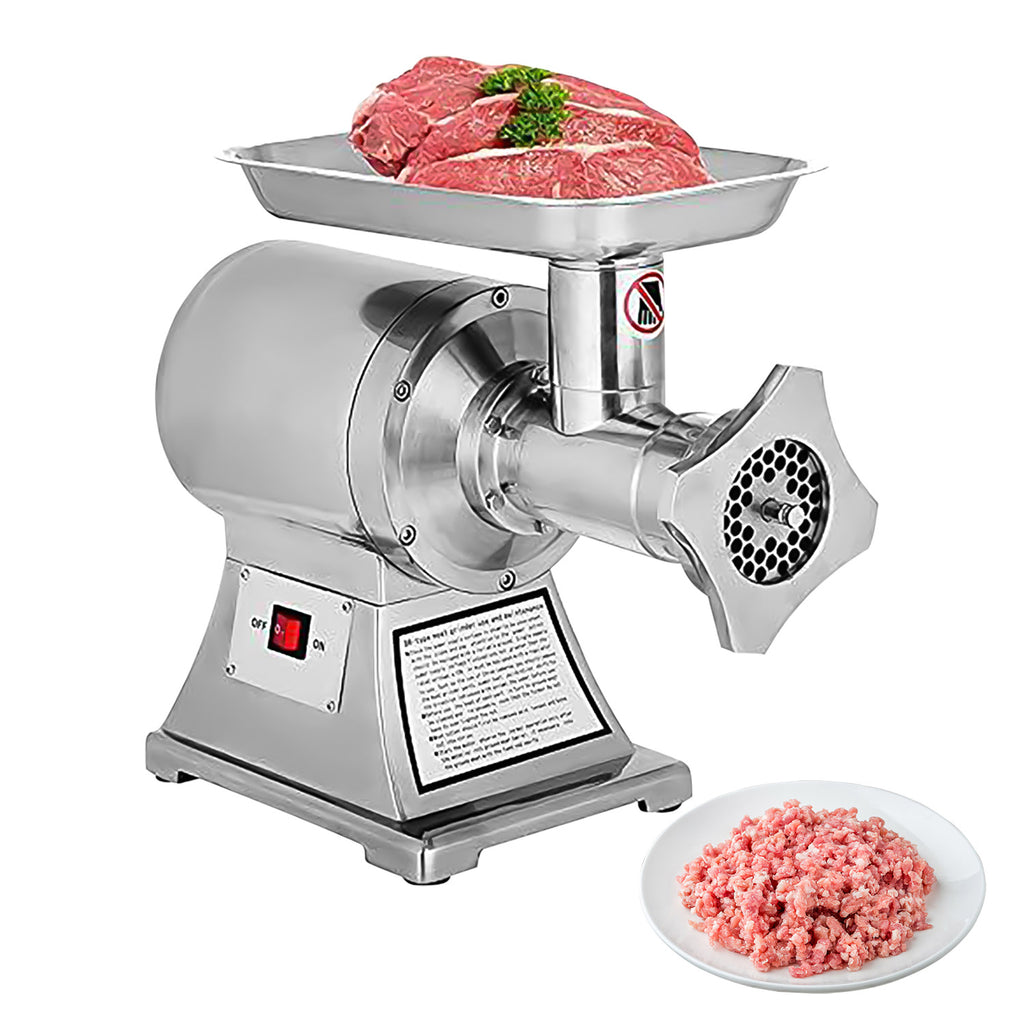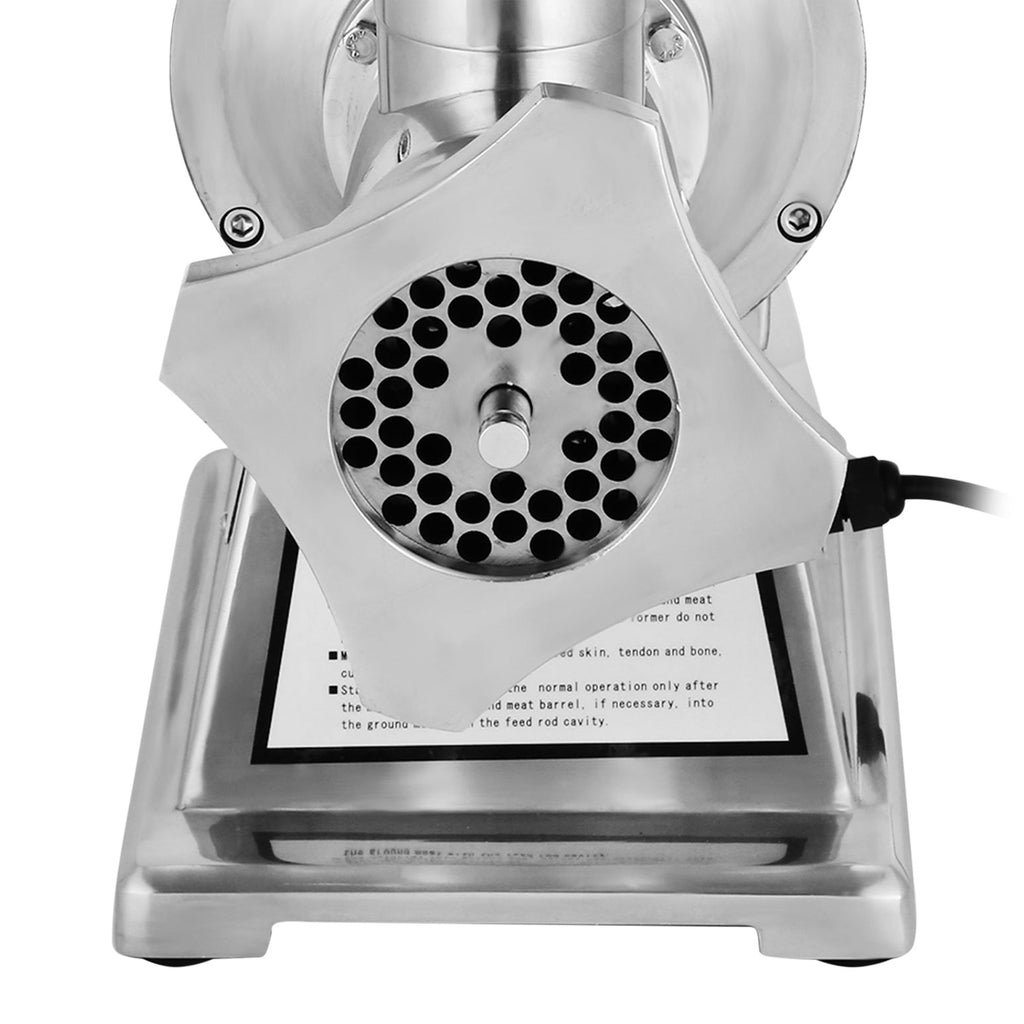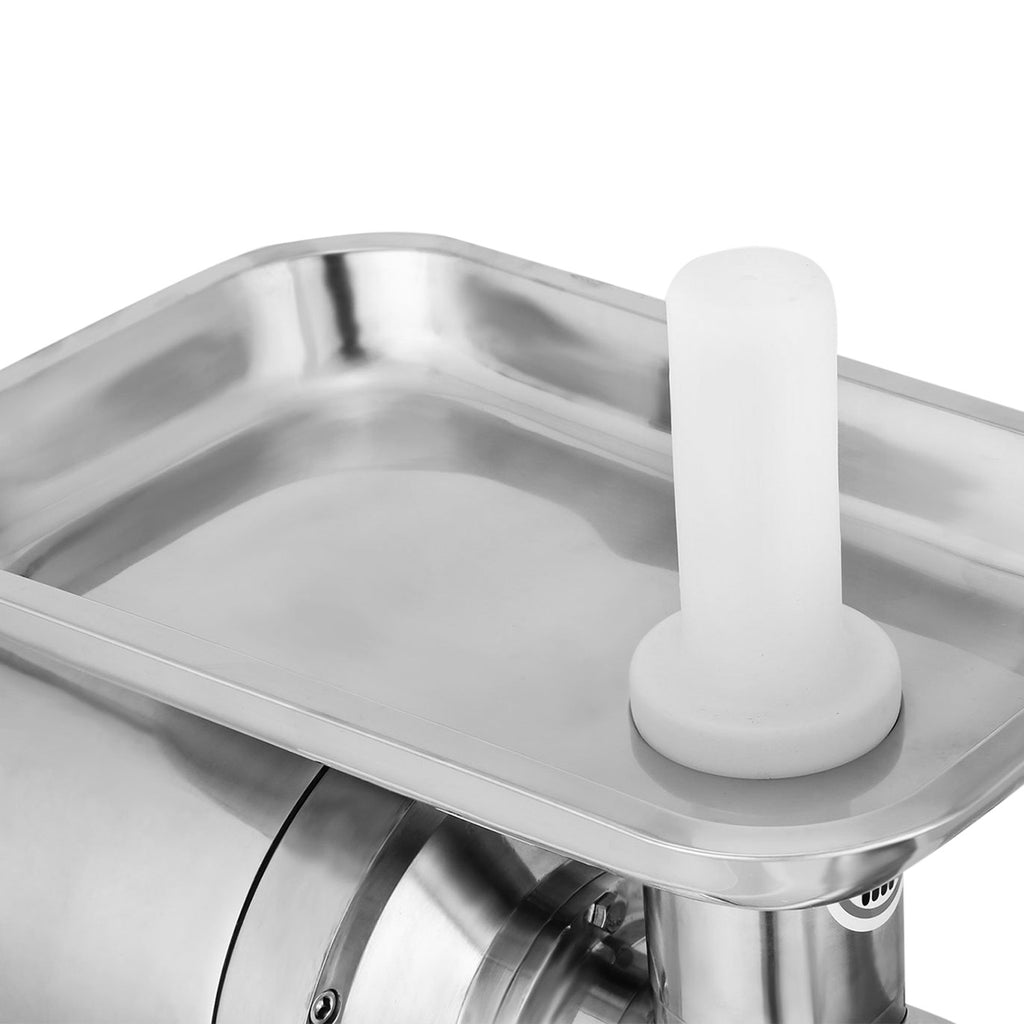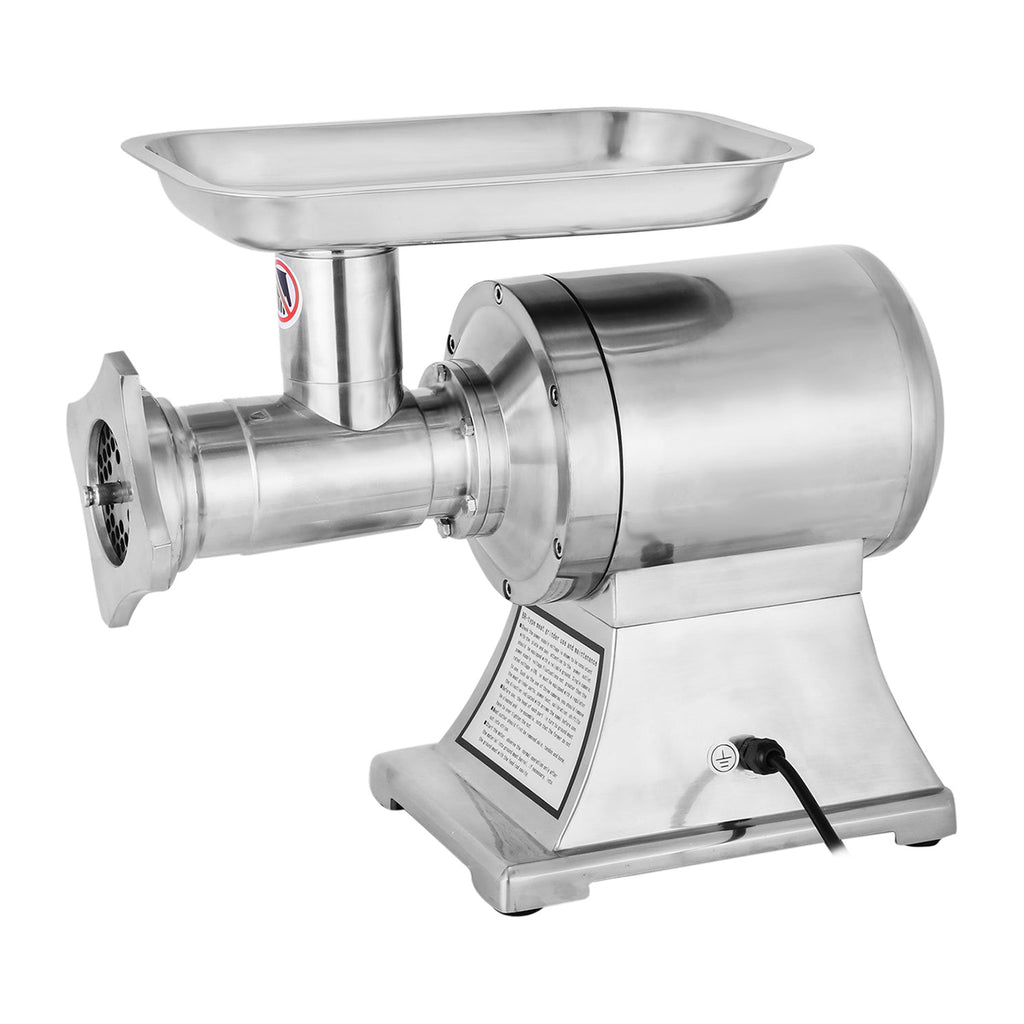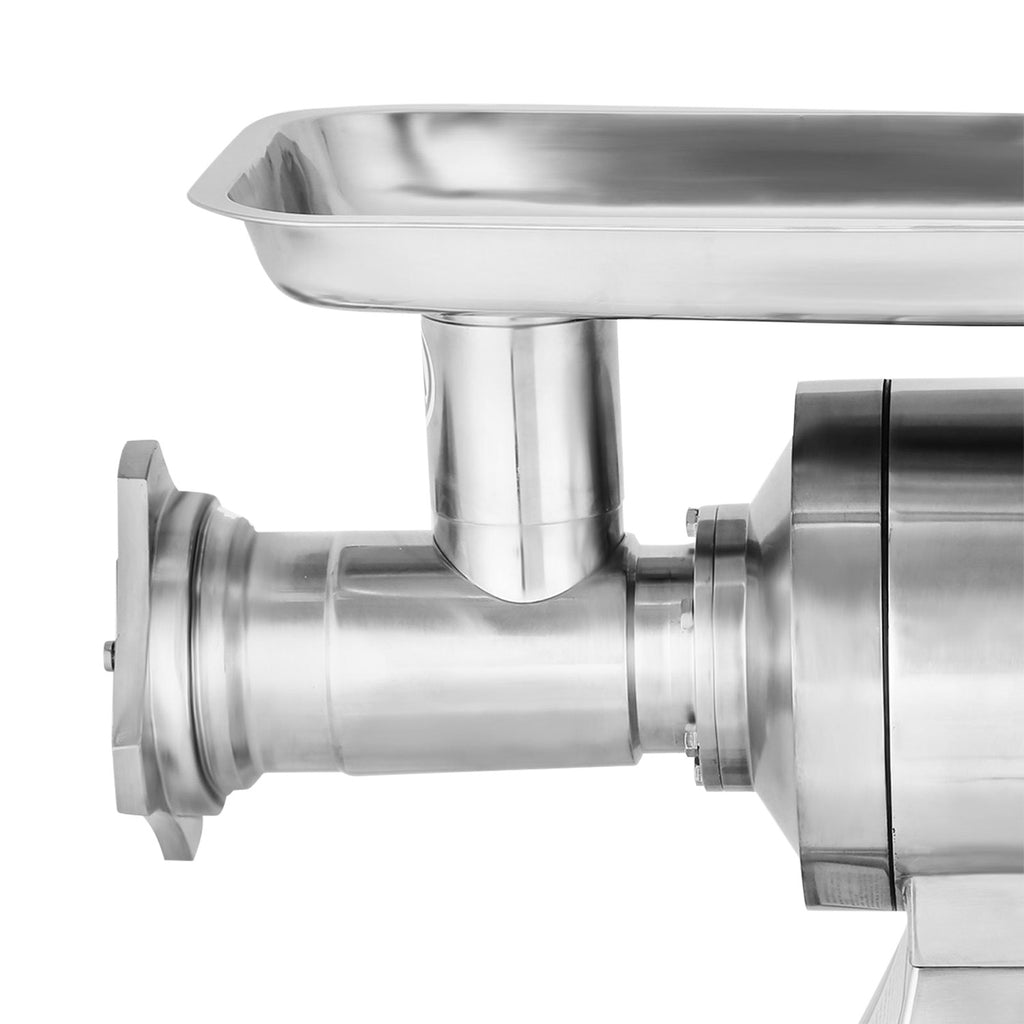 A-PD22 Meat Grinder Commercial | Electric Minced Meat Maker | Stainless Steel Meat Chopper | 110V
Meat grinding machine that suits any food business
This professional meat slicing machine proceeds up to 550 lbs of raw meat per hour. With its high productivity, the device will meet the demands of butcher shops, restaurants, and other businesses related to meat processing.
Why is this meat grinder a good investment for your business?
High productivity
With a minimum of effort and time, this professional appliance will produce several fresh minced meat kilos for any dish. That is why this fine minced meat maker is perfect for commercial use.
Effortless grinding
The operations are relatively easy and don't require much time to learn. To start the grinding, it is enough to plug and press the power switch button. Cut the meat into slices and put them into the feed tray.
Powerful and quiet
The machine comes with a durable and noise-reduction copper engine. The low-speed spiral extrusion helps to maintain the taste of ingredients and keep the nutrients intact.
Product design features:
✪ HANDY TRAY: it is elementary to pile a significant amount of meat and add more if needed

✪ PLASTIC TAMPER: a plastic tamper for easier meat processing comes with the machine

✪ EFFORTLESS CLEANING: small parts, which have contact with food are easy to disassemble

✪ GOOD VENTILATION: with the cooling vents, the machine doesn't get overheated when used
SPECS:
model:

A-PD22

package size:

22" x 12" x 18"

machine size:

17" x 7.8" x 15"

material:

Stainless steel housing & copper motor

voltage:

110V

shipping weigh:

53 lbs

machine weight:

51 lbs

speed:

193-225 r/min

feeding tray:

7.8" x 13"

power kw amp :

750 W (6.8 Amp)

productivity:

550 lbs p/h
Reviews and Questions