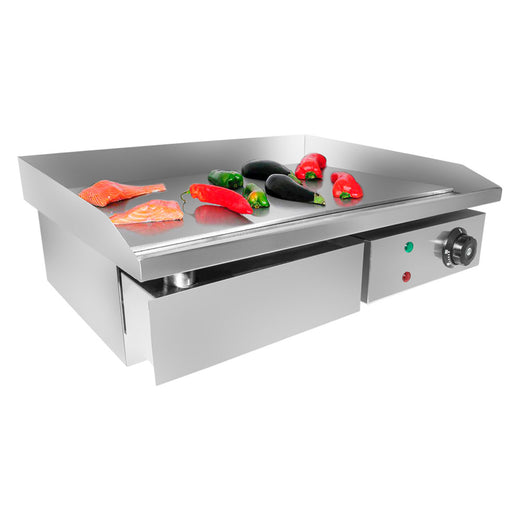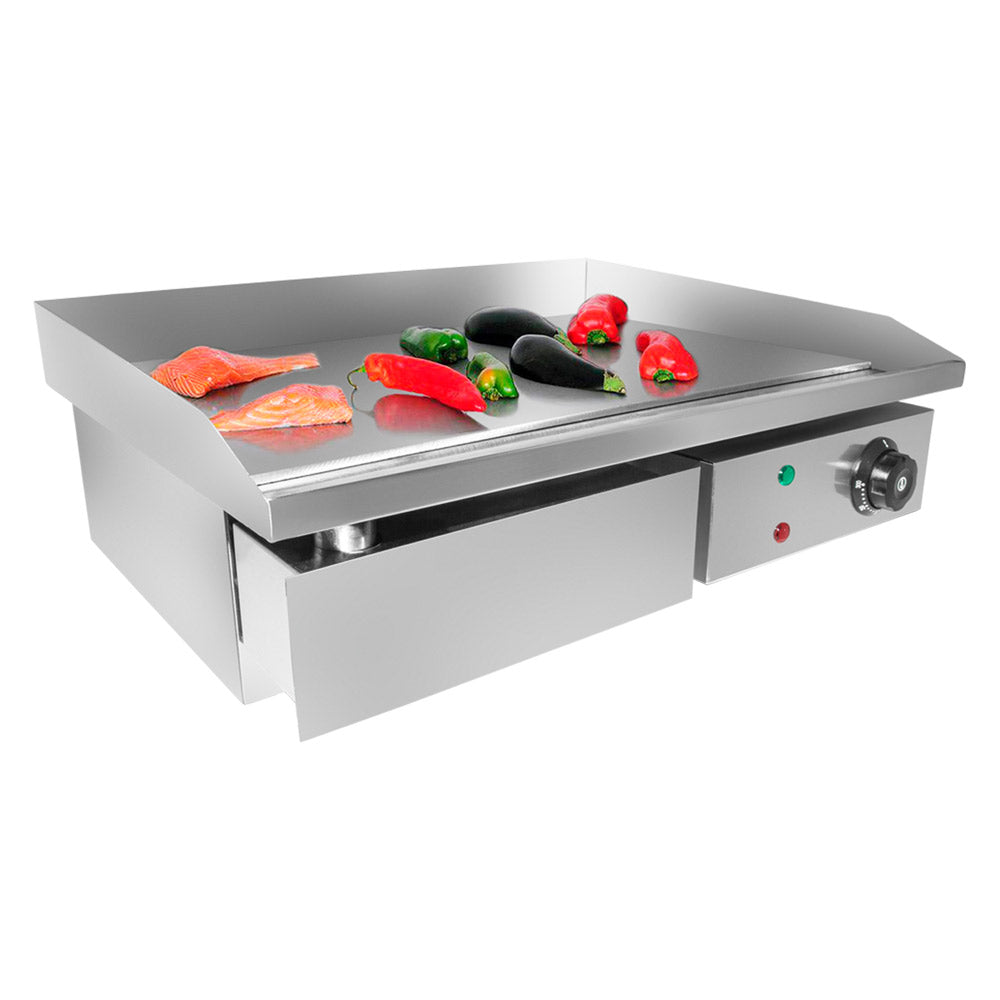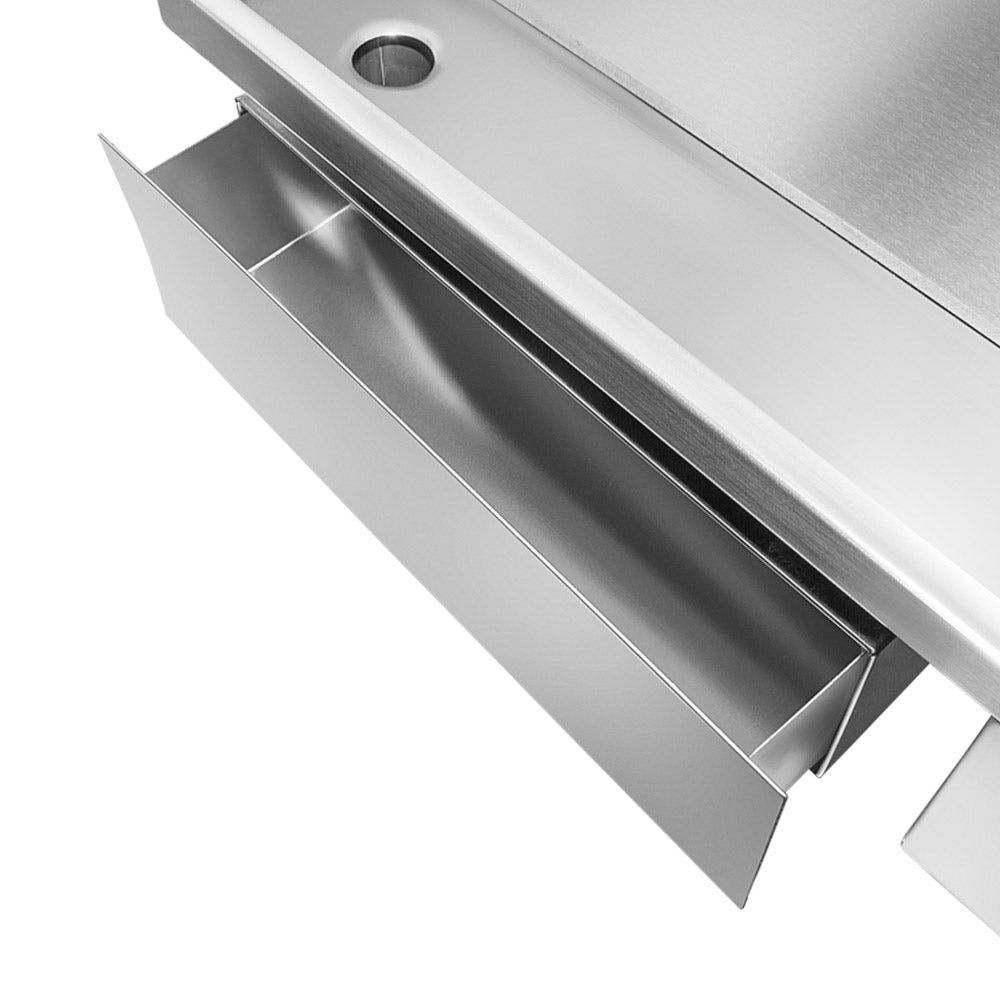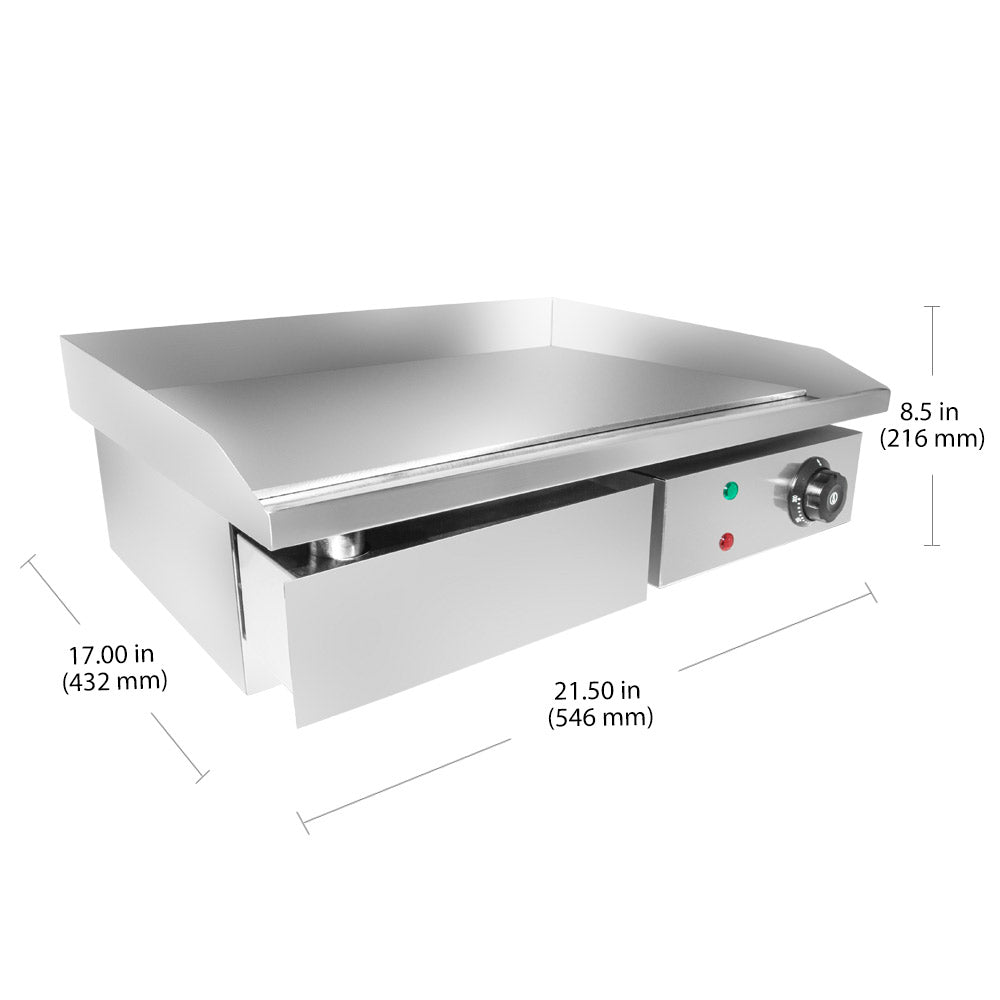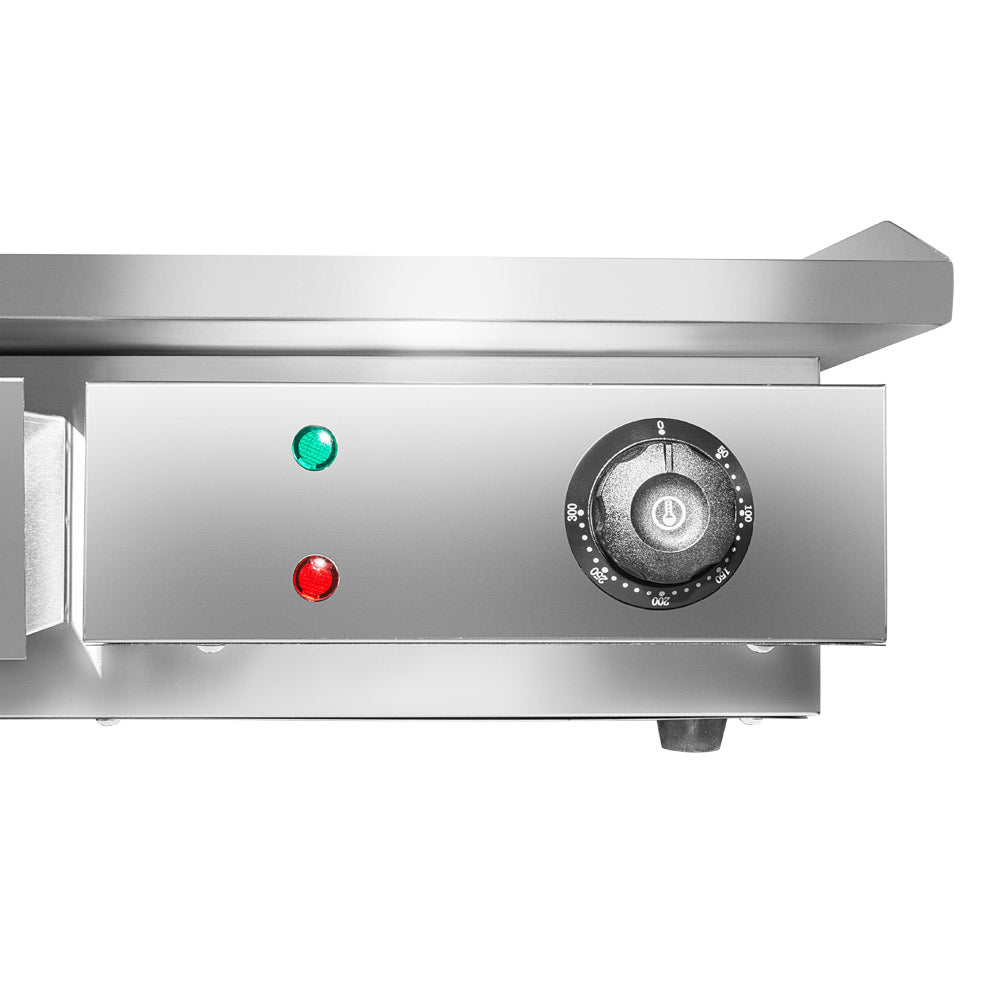 A-818N Flat Top Griddle | Teppanyaki Grill with Manual Control | 110V
Teppanyaki Grill for Small Enterprises
With the help of this Flat Top Griddle designed for business use you can easily prepare such types of food as, for instance, fish, eggs, vegetables, ham and others. The dimensions of the griddle pan are 17"x21.5", which makes our appliance available for cooking at least 3-4 dishes simultaneously. Reliable first-grade stainless steel which is used in the construction of our device is eye-catching and stunning.
Why should you choose this device?
Your kitchen remains clean after the usage
Thanks to smart design of this appliance the cooking process becomes extremely convenient. You don't have to spend time on cleaning your kitchen. Special splash guard fitted on the plate helps to prevent the splashes of oil. Excess grease flows down to a small container, which is placed below; you can easily remove it.
A variety of meals can be cooked with its help
Our appliance is multipurpose. It means that you can cook whatever you want with its help. Hence, it is possible to prepare eggs and sausages to eat for breakfast as well as meat with vegetables for lunch or dinner. The main advantage of our device is a possibility of cooking various dishes on the same cooking pan simultaneously.
Durability of our appliance
What is the best material for kitchen devices manufacturing? There is no doubt that it is first-class stainless steel. This material is not only beautiful, but also durable and reliable. The surface of our device is resistant to corrosion. This characteristic is a crucial advantage of stainless steel. Besides, this griddle is user-friendly and doesn't evolve many efforts during maintenance.
Here are the advantages of this Griddle!
✪ SIMPLE IN USAGE: you need only one knob to operate this device after plugging it into a socket

✪ SWIFT DRAINING: excess grease quickly flows down through a tiny hole near the griddle plate

✪ REMOVE THE CONTAINER: a special container collects excess grease and can be effortlessly removed and cleaned after cooking process

✪ SLIP-PROOF FEET: small rubber feet make it possible to secure the appliance on any kitchen surface
SPECS: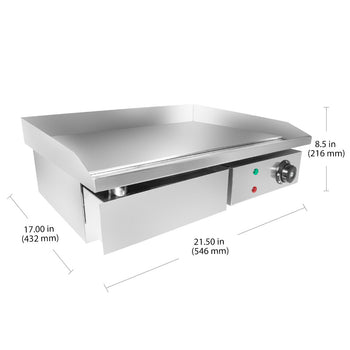 model:

A-818

machine size:

21.5" x 17" x 8.5"

material:

stainless steel

voltage:

110V

machine weight:

38.8 lbs

body type:

Flat Top

heating plate:

Dual thermostat

control type:

Manual

temperature range:

122 - 572 °F

power kw amp :

3kW (27.3 Amp)
Reviews and Questions