Special Offer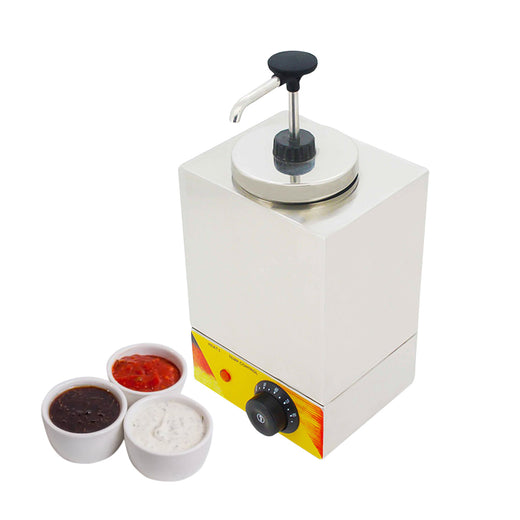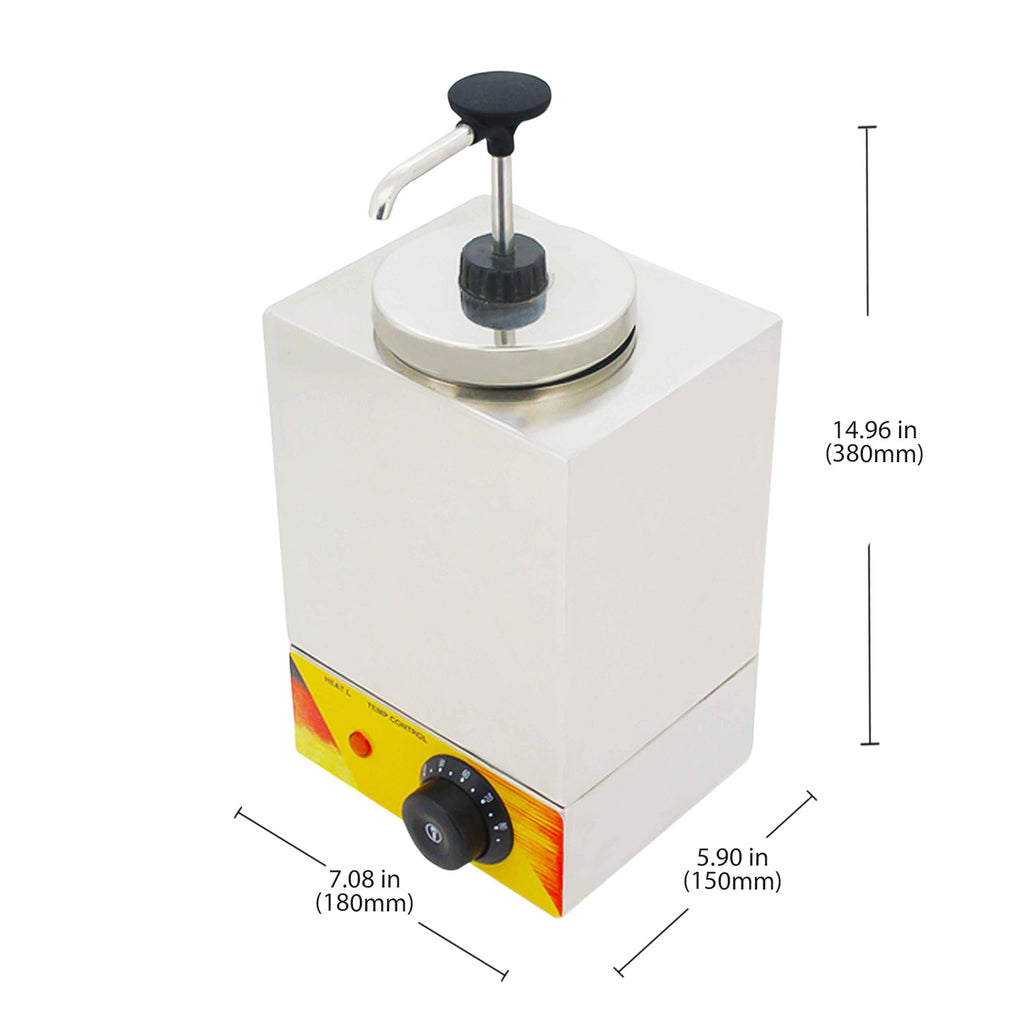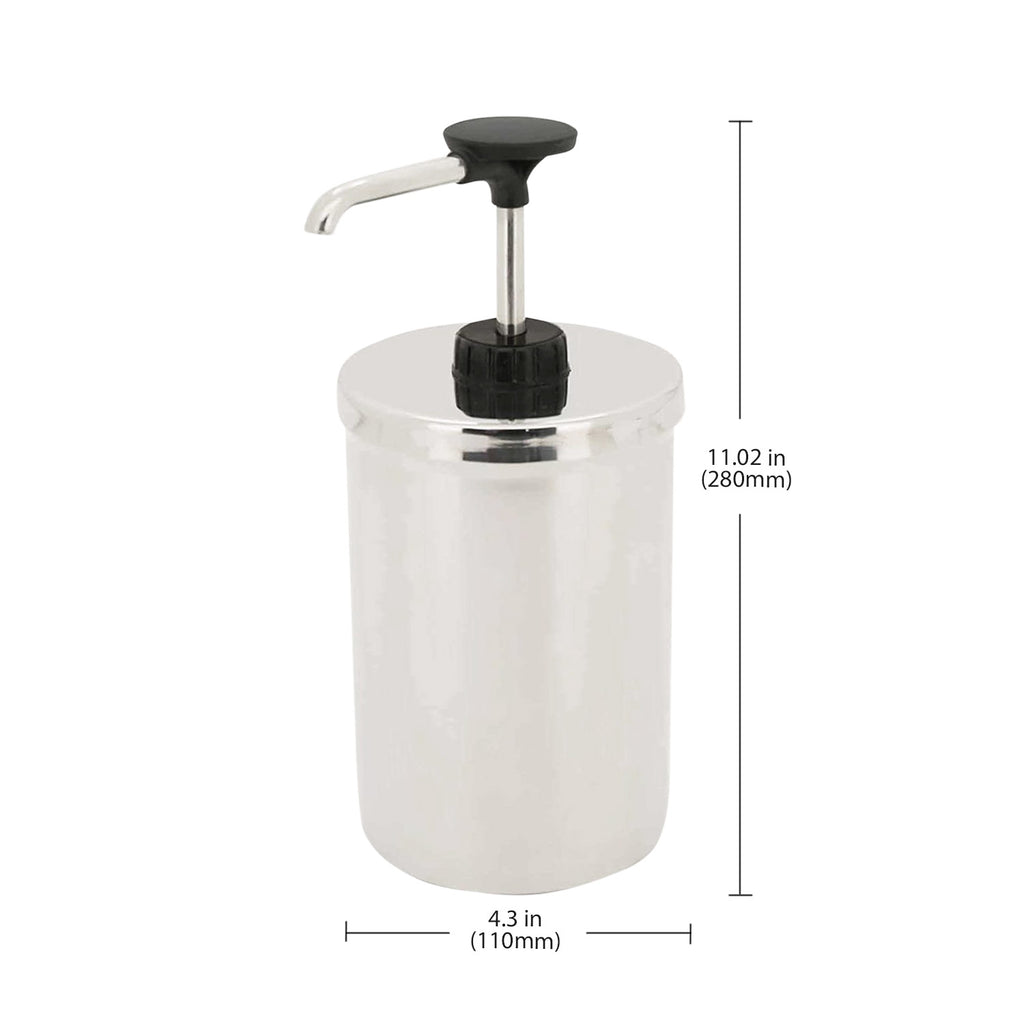 AP-313S Electric Sauce Dispenser | Topping Warmer with Pump | Sauce Dispenser | Commercial and Home Use | 110V
Compact topping dispenser for versatile use
This topping dispenser can be used to warm and spread different liquid sauces, including jam, chocolate, cheese, etc. The equipment is electric and works on 110V and 220V. Stainless-steel body is durable and sturdy, so the machine will serve for years.
A few reasons to choose this electric sauce warmer
Versatile use
No matter what kind of food you are specializing in, this machine is suitable for both savory and sweet sauces. You can use it for salad dressings as well as for desserts toppings. The mechanism allows spreading the liquid evenly.
Precise temperature
The adjustable temperature control knob allows regulating heating levels, which is convenient for various ingredients. Make delicious toppings for any dish or dessert, which will delight your customers and make them come back again!
Thoughtful design
This kitchen equipment is pretty compact and takes little space. It is easily portable, which makes it convenient to use in any commercial kitchen or at home. Everything you need is a plug around.
Why is this equipment the right choice?
✪ USER-FRIENDLY: just press the button on the top to evenly distribute the sauce

✪ HEATING KNOB: warm any ingredient by adjusting the temperature control

✪ EASY TO CLEAN: with a removable tank, it is really easy to clean the machine after use

✪ SMALL SIZE: due to its dimensions, the machine will fit any kitchen, even a tiny one
SPECS: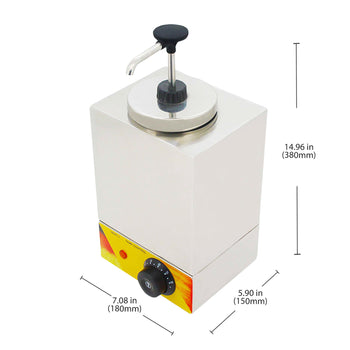 Reviews and Questions
Sauce Dispenser Accessories