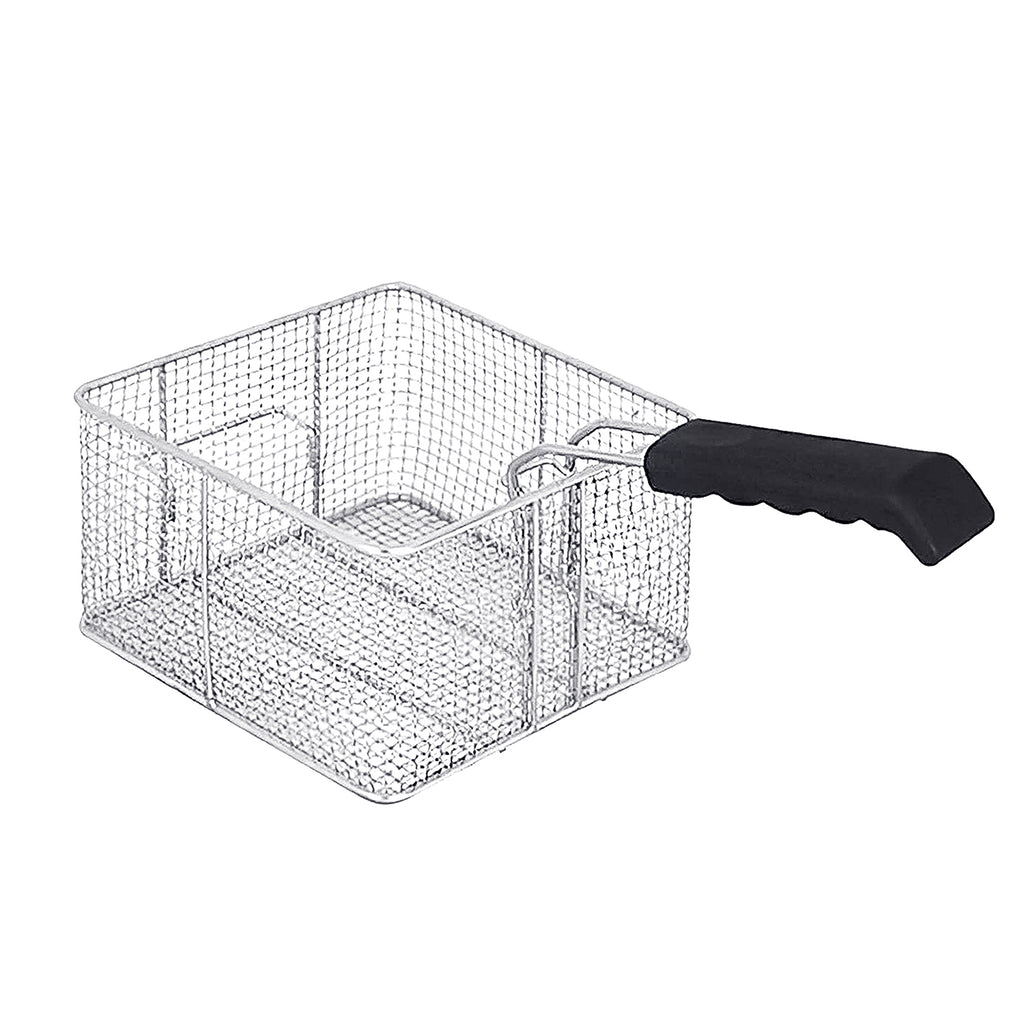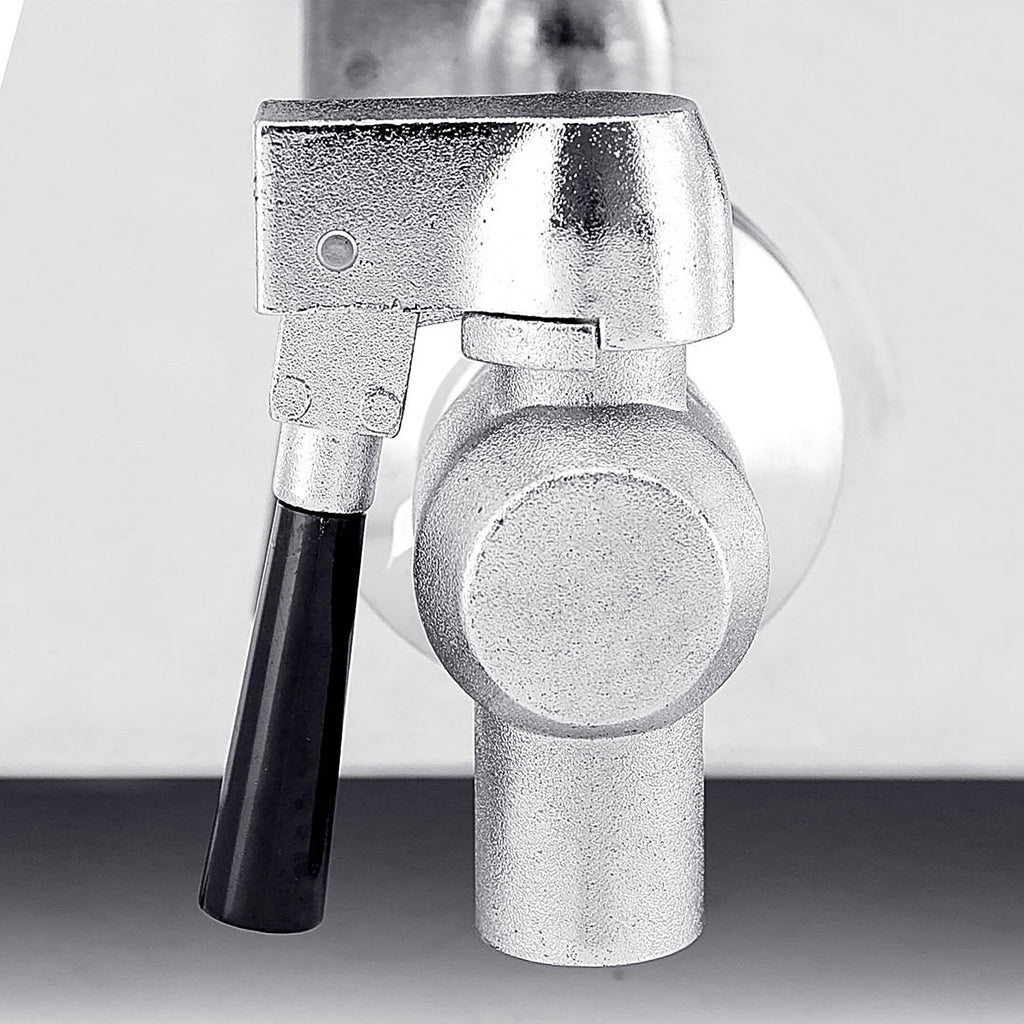 AP-400 Commercial Deep Fryer | 17 L | Electric Oil Fryer | Snack Machine with Removable Basket | 110V
Electric deep fryer which cooks lots of snacks
This professional electric deep fryer with 17 L capacity is aimed to cook French fries, onion rings, and other snacks that need to be fried. The machine is characterized by fast heating and high temperatures resistance. With its durable materials and user-friendly design, this device will be a great assistant in a commercial kitchen.
What is good about this elegant electric deep fryer?
Compact and portable
As the size of this appliance is quite small, it takes little storage and can be easily moved when needed. Also, it will be a great investment if you have little space in the kitchen and need a device that cooks a wide variety of snacks.
Fries everything
Whether you cook chicken wings of French fries, you can rely on this snack machine that can cope with many types of food. Such places as snack bars or street food points will benefit from this device for years.
Safe to use
All the details in this deep fryer are made to ensure safe usage. The basket and the oil outlet are equipped with plastic handles, which protect hands from heat. Moreover, a losing lid with a plastic handle minimizes the amount of oil splatting.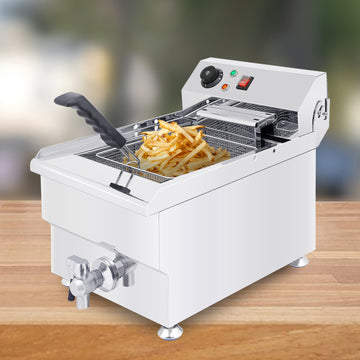 Look at more details of this deep oil fryer!
✪ FAST HEATING: multi-curved heating tube gets warm fast ensuring uniform distribution of heat

✪ OIL OUTLET: with a small tap on the bottom of the machine helps to drain the oil away after cooking

✪ HEAT CONTROL: with an adjustable knob, it is possible to cook at the temperature from 60℃ to 200℃

✪ REMOVABLE BASKET: the basket can be lifted out of the oil using a plastic handle
SPECS: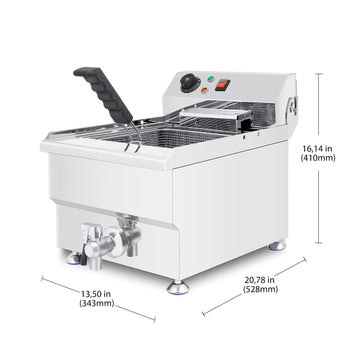 model:

AP-400

machine size:

20.78" x 13.5" x 16.14"

material:

Full stainless steel

voltage:

110V

shipping weigh:

51 lbs

machine weight:

40 lbs

body type:

1-basket

control type:

Manual

temperature range:

140 - 392 °F

power kw amp :

3kW (27.3 Amp)

capacity:

4.5 Gal (17 L)
Reviews and Questions