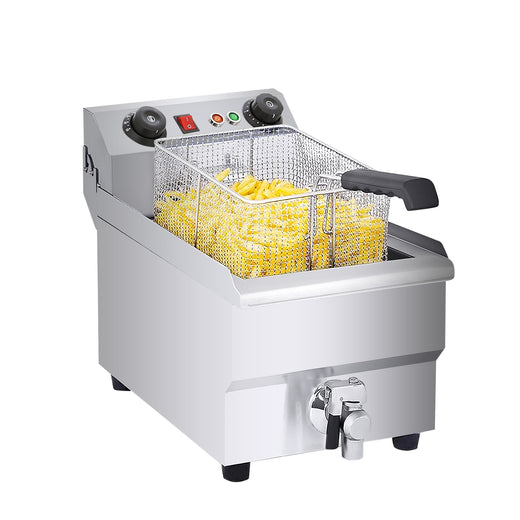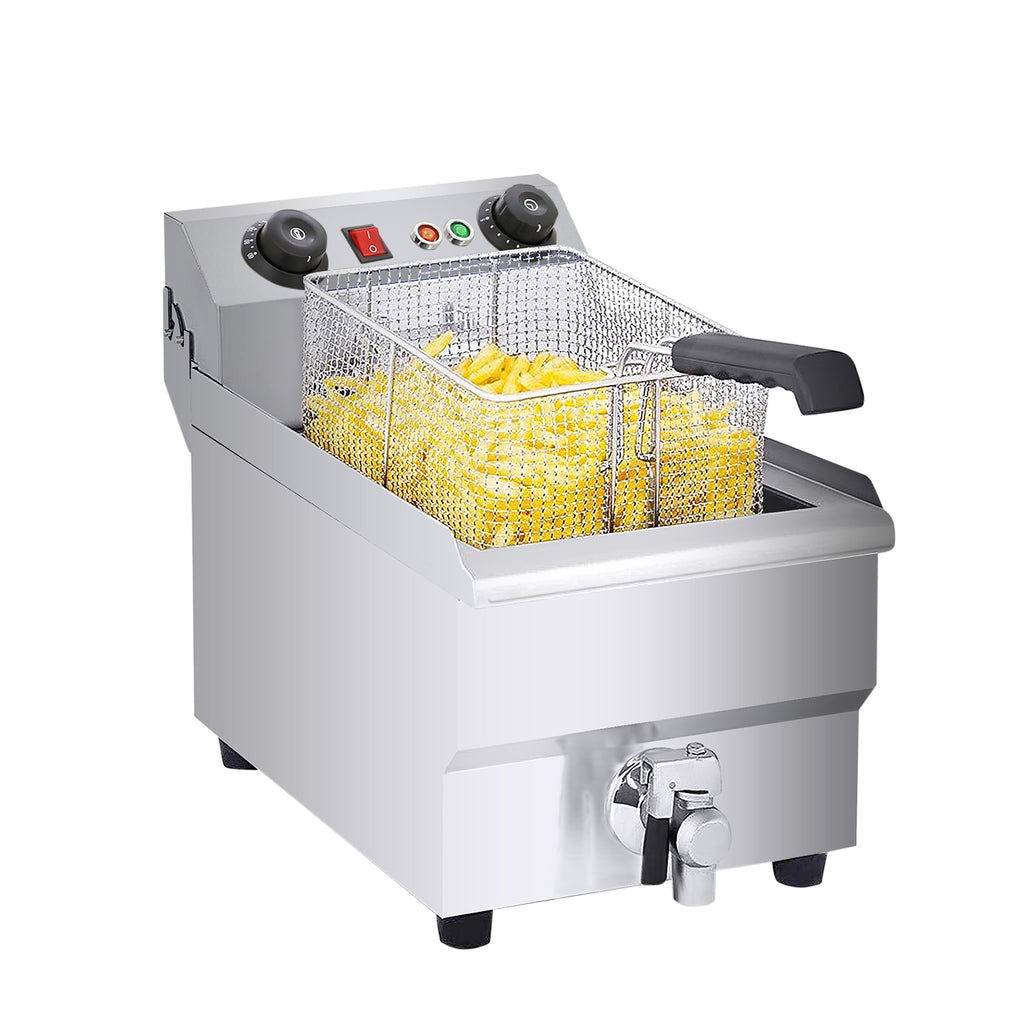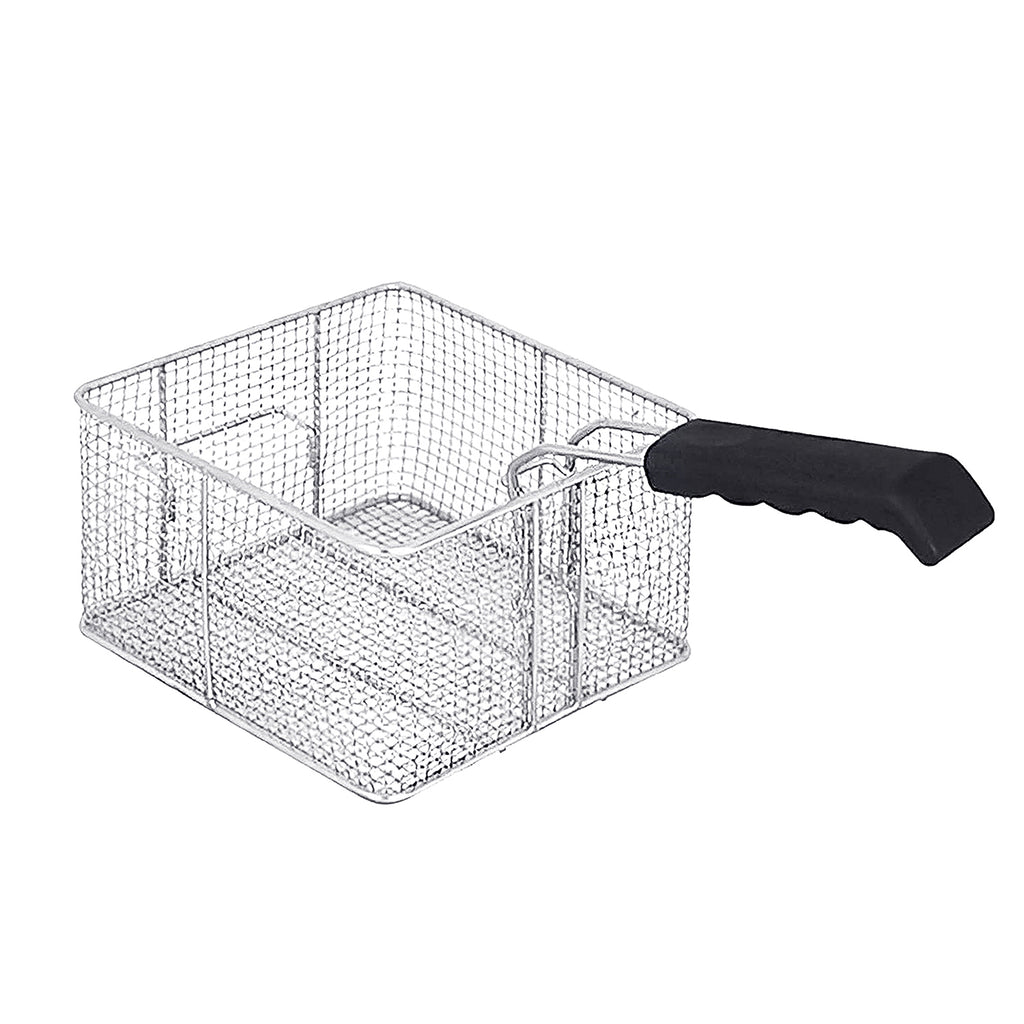 AP-399 Deep Fryer Commercial | 11.5 L | Electric Oil Fryer | Snack Machine with Removable Basket | 110V
Choose this electric deep fryer for your business!
With this deep fryer, you can cook various types of snacks popular among bars and restaurant visitors. The machine is equipped with a timer and a temperature control knob. Durable construction ensures long service life and reliability.
A few reasons you will like having this deep fryer in your kitchen!
Cooks almost everything
With this professional equipment, you can cook any food that is suitable for deep-frying! Serve a variety of appetizers your customers like – crunchy onion rings, spicy chicken wings, fresh French fries, or other snacks you want to offer your guests.
Easy operations
The machine is equipped with a timer and temperature control knobs, which can be adjusted to your needs and the type of food you are going to fry. Close the basket with a lid to prevent oil splashes when the machine is on.
Requires low maintenance
This commercial equipment is made of stainless steel, which is well-known for its durability and corrosion resistance. When you need to clean the body of the machine, it's enough to wipe it with a damp rag.
The advantages of this electric deep fryer:
✪ WARMS FAST: a spiral heating tube evenly distributes heat and ensures quick warming

✪ OIL DRAINAGE: with an outlet on the bottom of the machine, the oil can be drained with no effort

✪ NO SPLASHES: a lid that comes with the fryer protects the kitchen walls from oil spatter

✪ PORTABLE BASKET: lift the basket with a plastic handle with no risk to get scalds
SPECS: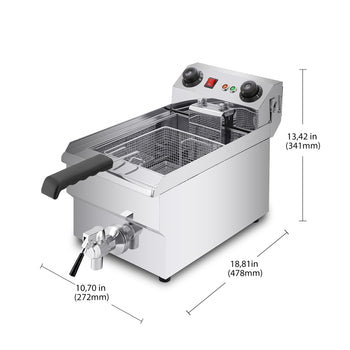 model:

AP-399

machine size:

10.70" x 18.81" x 13.42"

material:

Full stainless steel

voltage:

110V

shipping weigh:

44 lbs

machine weight:

33 lbs

body type:

1-basket

control type:

Manual

temperature range:

140 - 392 °F

power kw amp :

1.5 kW (13.6 Amp)

capacity:

3 Gal (11.5 L)
Reviews and Questions