Special Offer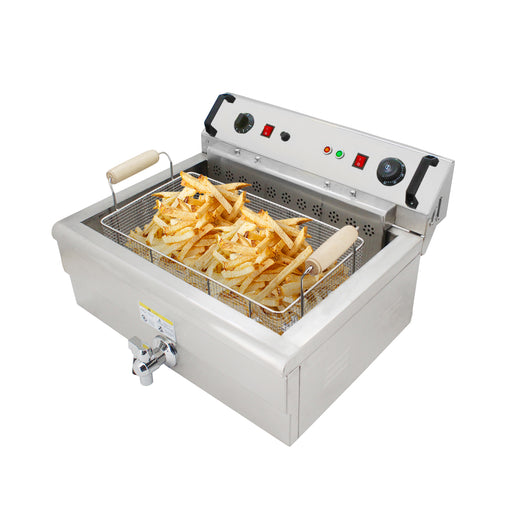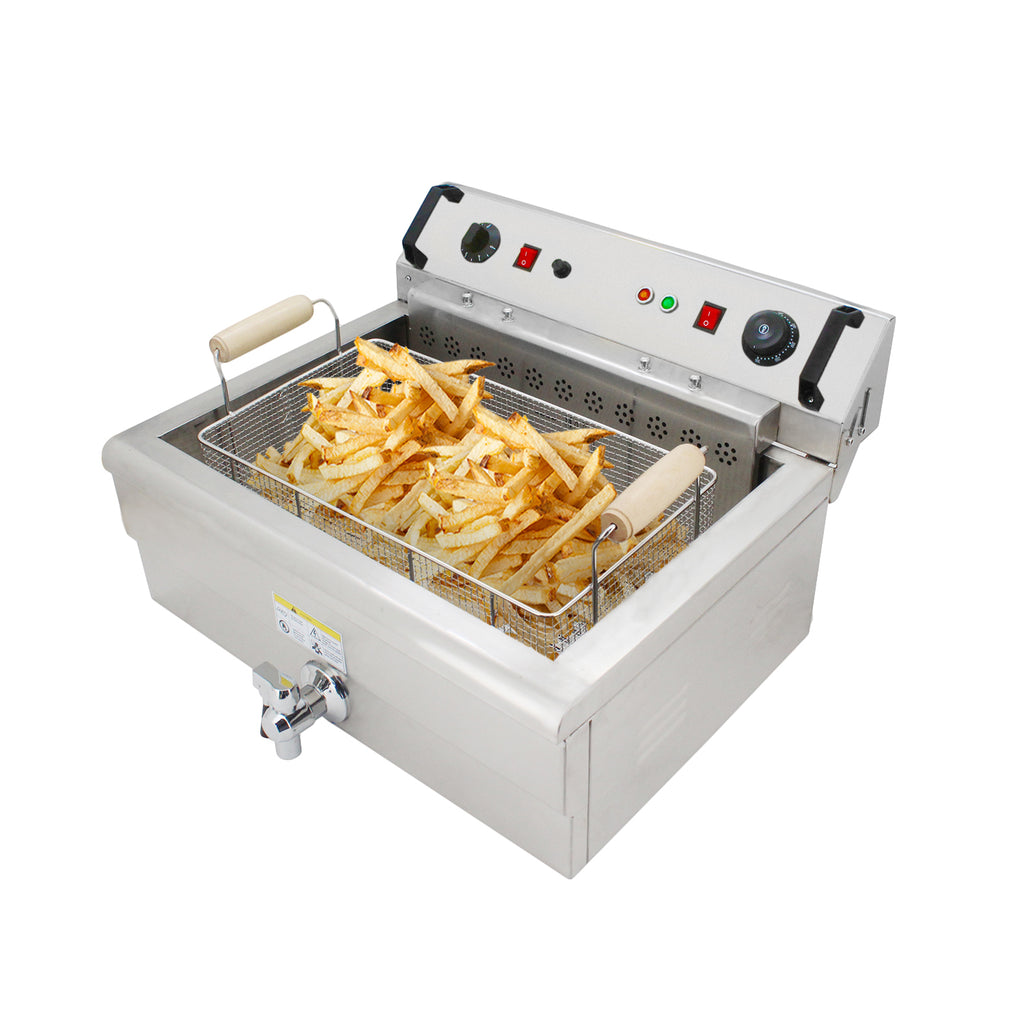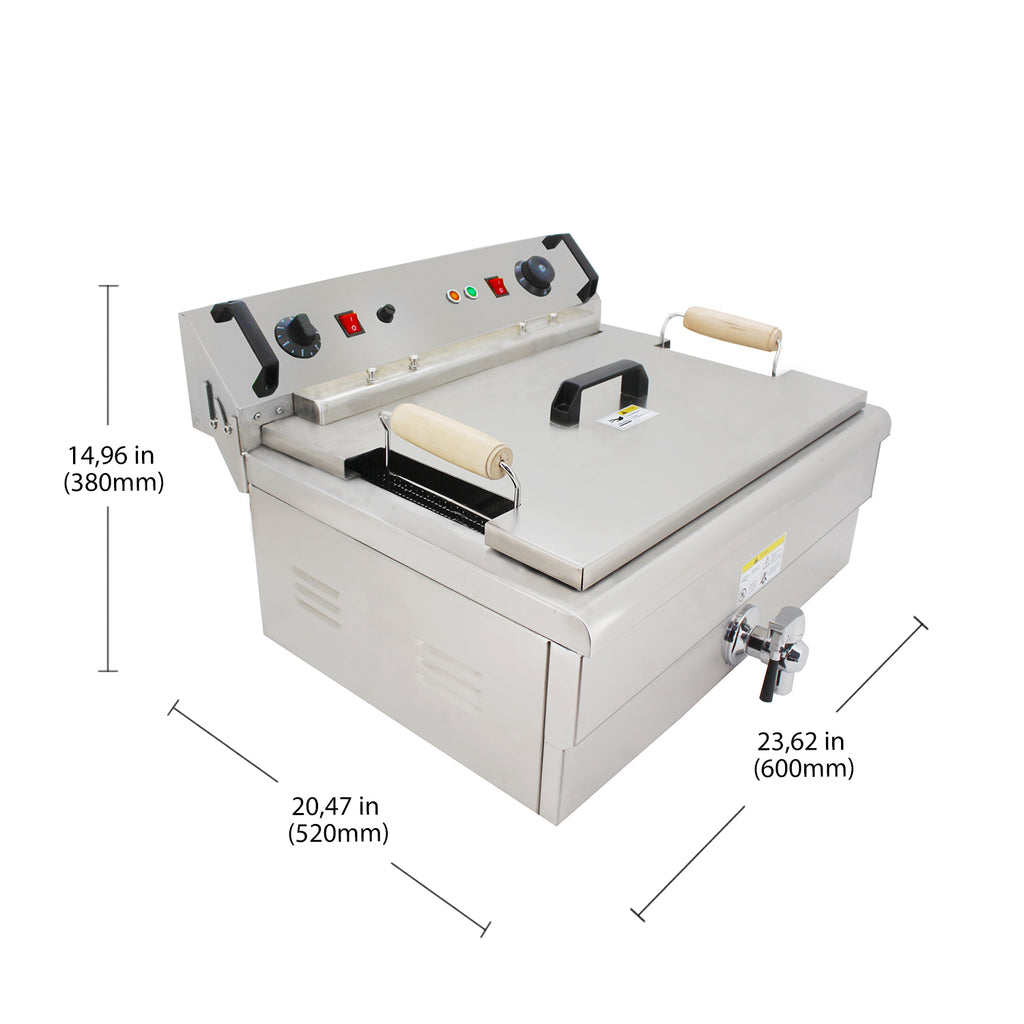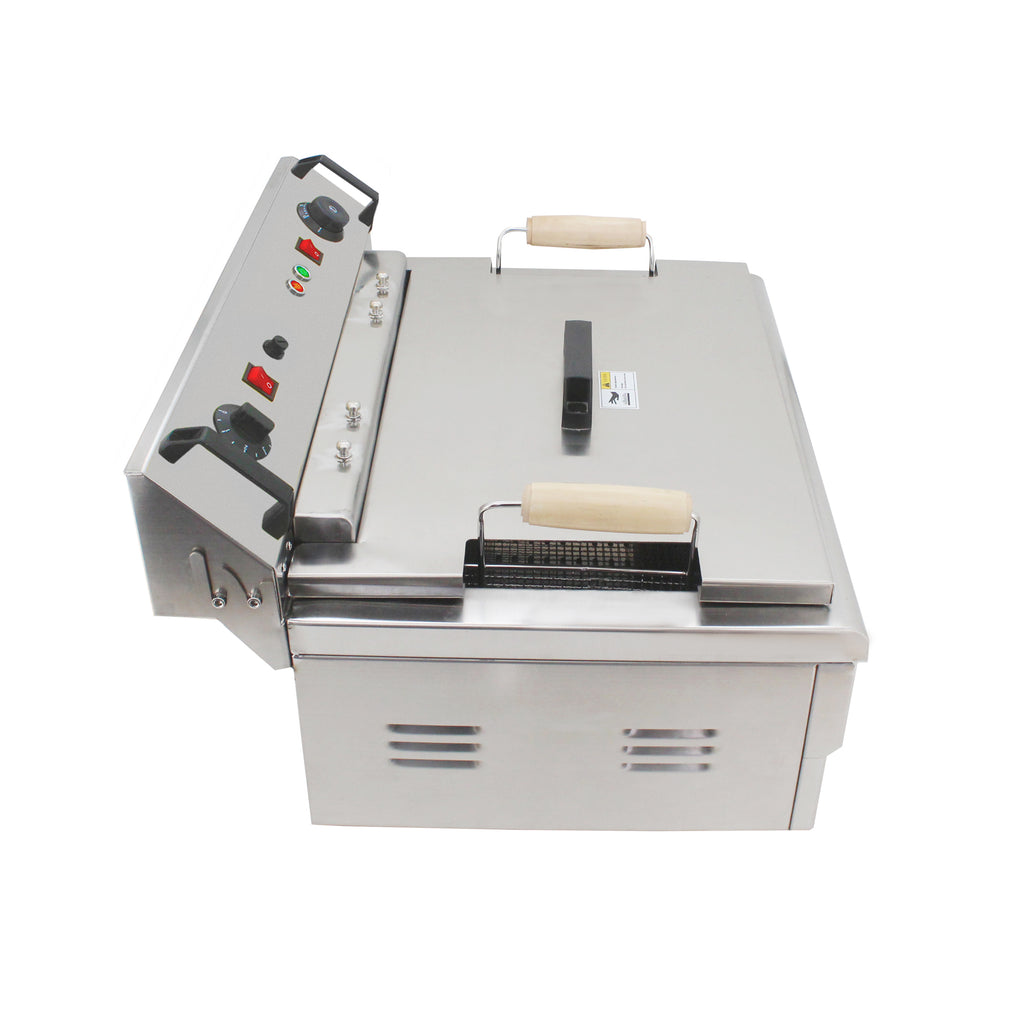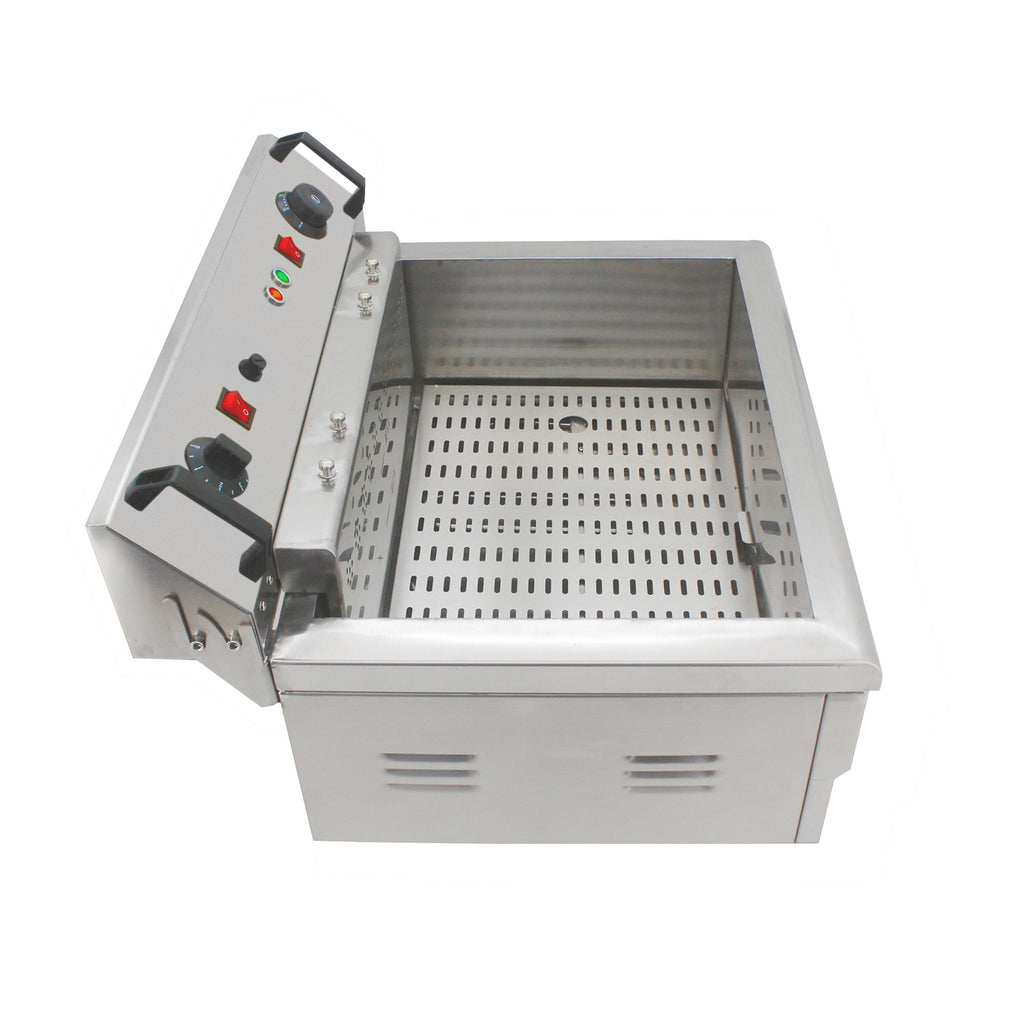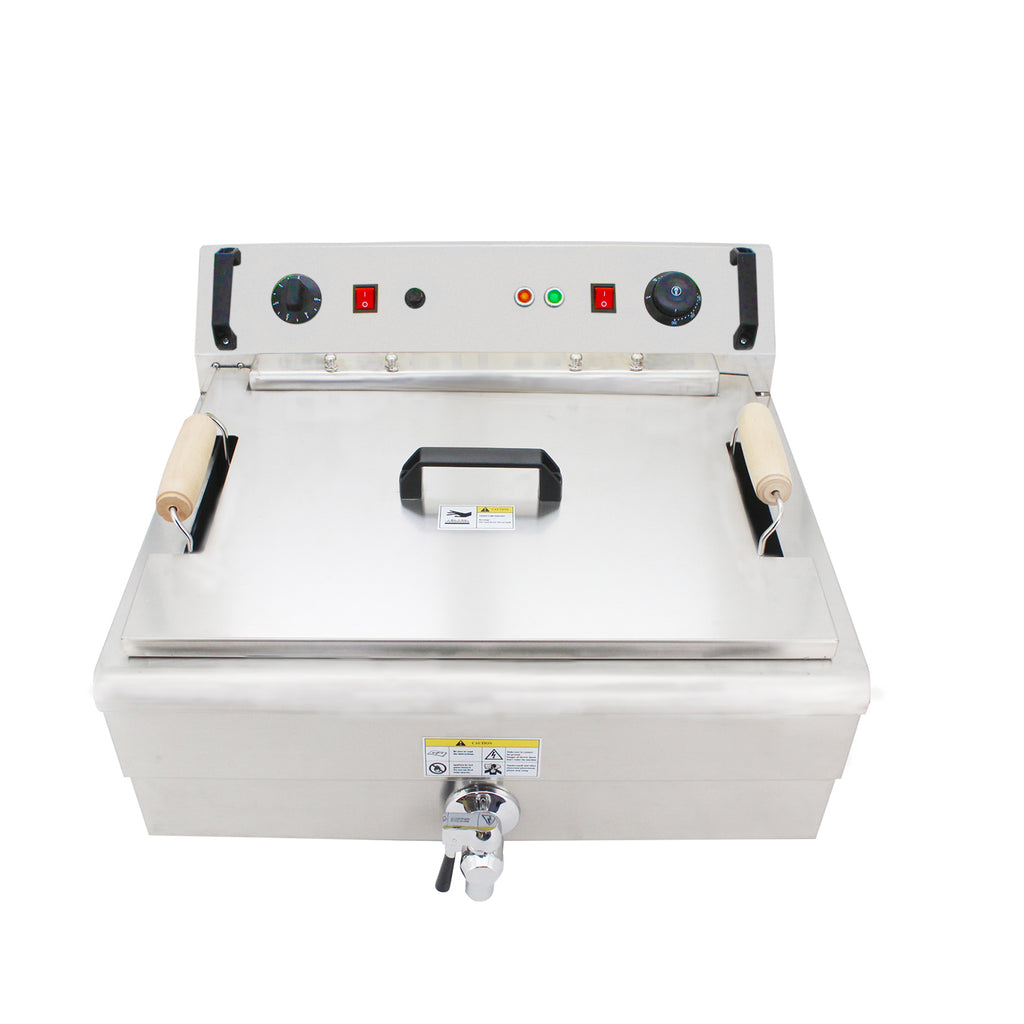 AP-401 Commercial Deep Fryer | 30L | Electric Oil | No plug | 110V
Deep fryer for big volumes of food
With this professional fryer of 30L capacity, large volumes of fried snacks can be cooked. The temperature level is regulated with a manual knob and ranges from 50℃ to 250℃. Removable sieve is made of non-toxic nickel-plated stainless steel that can be used with food.
Why is this commercial deep fryer the right choice?
User-friendly design
The adjustable heating control knob and a timer make this kitchen equipment easy and convenient to use. You can cook different types of food which require different heat levels. The timer will remind when the food is ready.
Safe to use
The machine is featured with an overheat protection system, which means that the device automatically powers off when the temperature of the oil gets too high. The machine will start again after you press a reset button, and the temperature lowers.
Uniform frying
While the machine cooks, the food is fully submerged in the oil, which ensures even frying of every single piece of food. When the food is ready, just lift the basket with wooden handles, and serve hot delicious snacks to your customers.
Look at more details of this deep oil fryer!
✪ CLOSING TOP: the cooking lid prevents oil splatting and helps to keep the kitchen clean

✪ OIL DRAINING: used oil drains away through a small outlet on the bottom of the machine

✪ MANUAL CONTROL: adjust the cooking time and temperature level with two knobs on the front panel

✪ REMOVABLE SIEVE: the basked can be safely lifted with no risk to get the hands burnt
SPECS: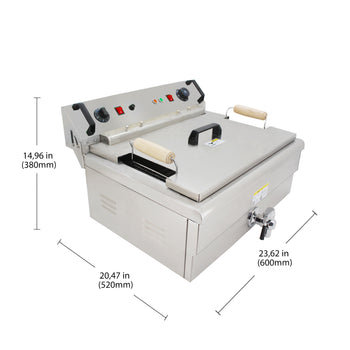 model:

AP-401

machine size:

20.47" x 23.62" x 14.96"

material:

Full stainless steel

voltage:

110V

shipping weigh:

55 lbs

machine weight:

44 lbs

body type:

1-basket

control type:

Manual

temperature range:

122 - 482 °F

power kw amp :

2 kW (18.2 Amp)

capacity:

30 L
Reviews and Questions