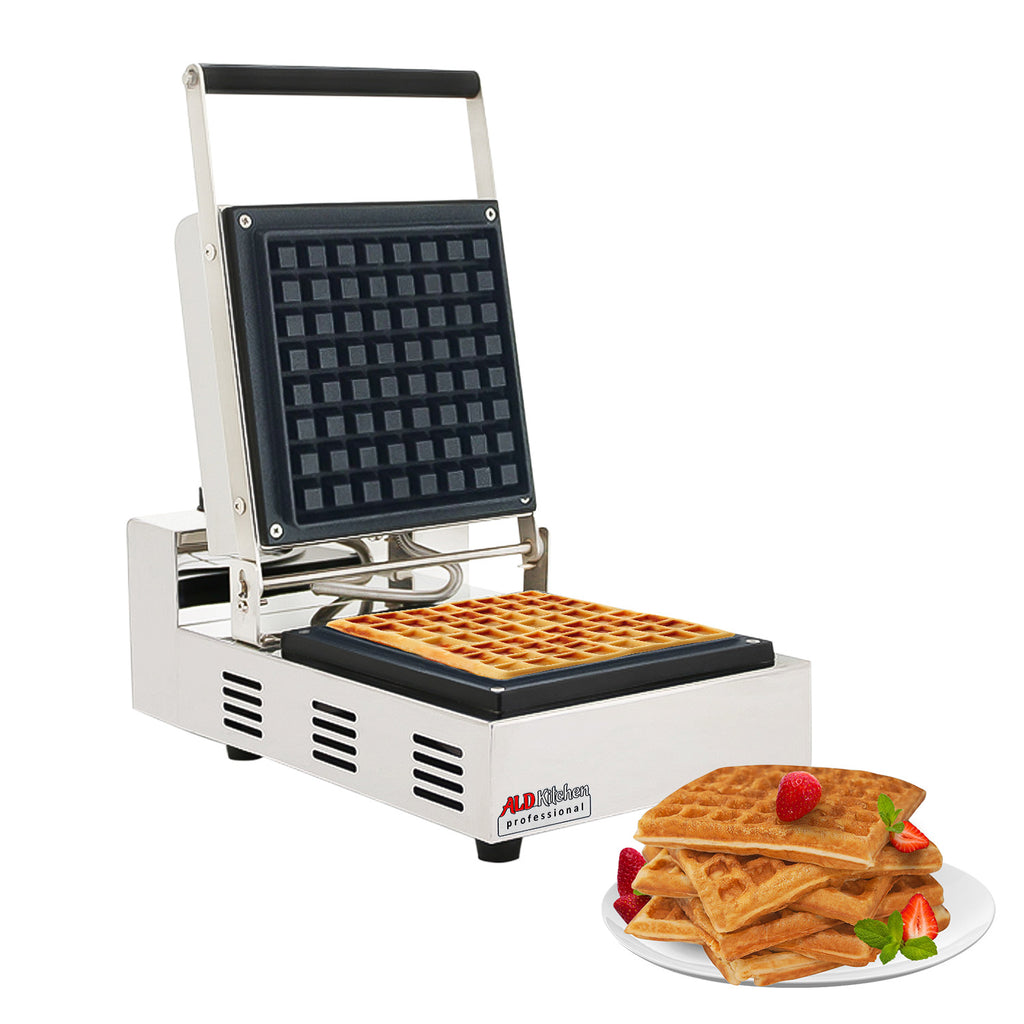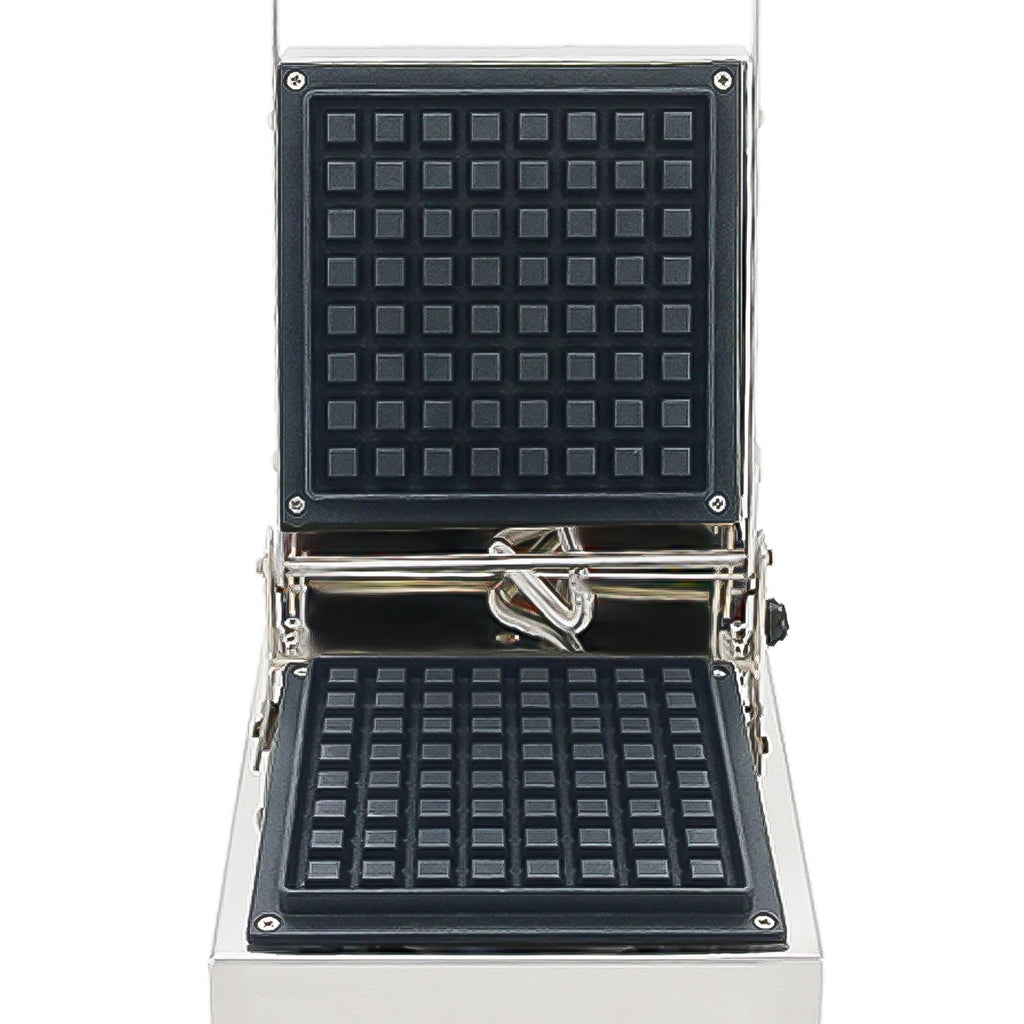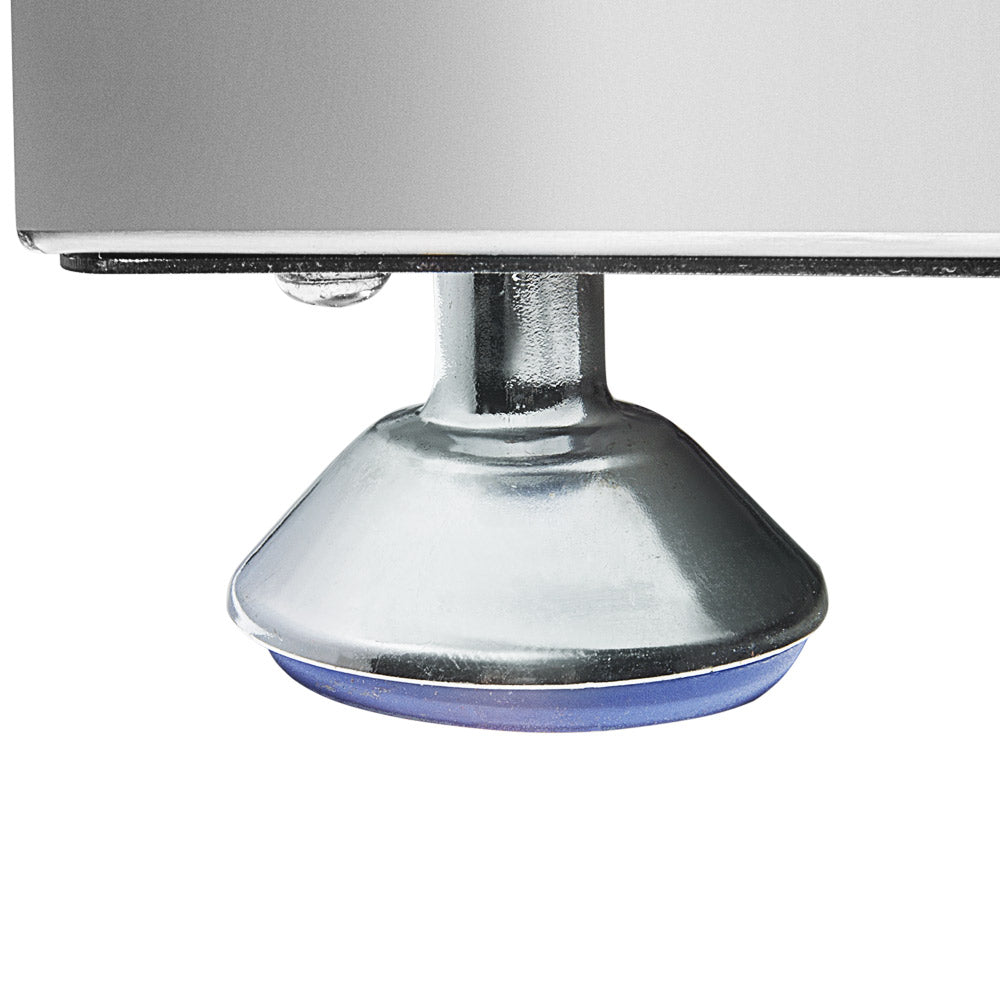 AP-93 Belgian Waffle Maker | Professional Waffle Iron | 1 Square Waffle | Press Type | Nonstick | 110V
Robust professional equipment for extensive use
This high-quality waffle iron cooks one thick square waffle with deep wells. Manual control and press type mechanisms require a minimum of efforts to bake; nonstick molds prevent waffles from burning and ensures effortless cleaning.
Consider this simple and safe waffle maker!
Helps to use time rationally
The press type mechanism doesn't involve flipping the waffles while being baked. After spreading the dough over the grate, just close the lid, set the timer and leave the device to cook, freeing you some time for other things in the kitchen.
Needs little efforts to clean
The materials, which this waffle iron is made of, don't require water and soap to clean. It's enough to wipe the machine with a paper towel or a piece of dump cloth in case if some grime remains. The appliance itself and the space around it stay clean all the time.
Take a Closer Look At This Belgian Waffle!Take a Closer Look At This Belgian Waffle!
✪ NUTRITIVE MEAL: the size of the waffle is enough to forget about hunger for a long time

✪ HIGH CONDUCTIVITY: the baking plate warms up fast, enabling energy saving

✪ NO OVERHEAT: the cooling vents protect the internal part of the machine from over warming

✪ STABLE FEET: the waffle maker remains steady while being used due to its safe construction
Reviews and Questions
Belgian Waffle Accessories