AR-EG5X Waffle Dog Maker | Commercial Waffle Dog Maker | Stainless Steel | 5 Waffles on a Stick | 110V
Treat your customer with a popular French dessert with this Waffle Dog Maker!
Expand the menu of your café with this Corn Dog Waffle Maker! The waffle-on-a-stick concept is so popular around the globe, that this purchase worth it! This waffle dog machine is designed to bake 5 Waffle Hot Dogs at once. The process takes about 5 minutes. Non-stick coating protects waffles from burning and ensures easy cleaning and maintenance.
Why Buying Corn Dog Waffle Maker is a Good Investment to Your Business?
Profitable purchase
Waffles on a stick, also known as hotdog waffle or corndog waffles, is a popular snack in many countries. Approximate cost per unit is low enough to allow you serving the hotdog waffles at a reasonable price, making profits at the same time. Once your customers try these mouthwatering corndogs, they will order it again and again.
Savory snack or sweet dessert
These cute waffles can be baked with a sausage inside, which makes them a great snack between meals. Add some French fries or baked potatoes to offer your customers a nutritive dish. To make a dessert, just pour chocolate or jam on the corn dogs when they are ready, or serve the topping separately in a bowl.
Serving on a stick is just genius
This commercial waffle dog maker is equipped with pre-made small openings to insert the sticks at the beginning of the cooking process. And eating a snack on a stick, especially on the go, means there is no need neither use a silverware nor to take the food with hands. So, the stomach is full, and the hands are clean.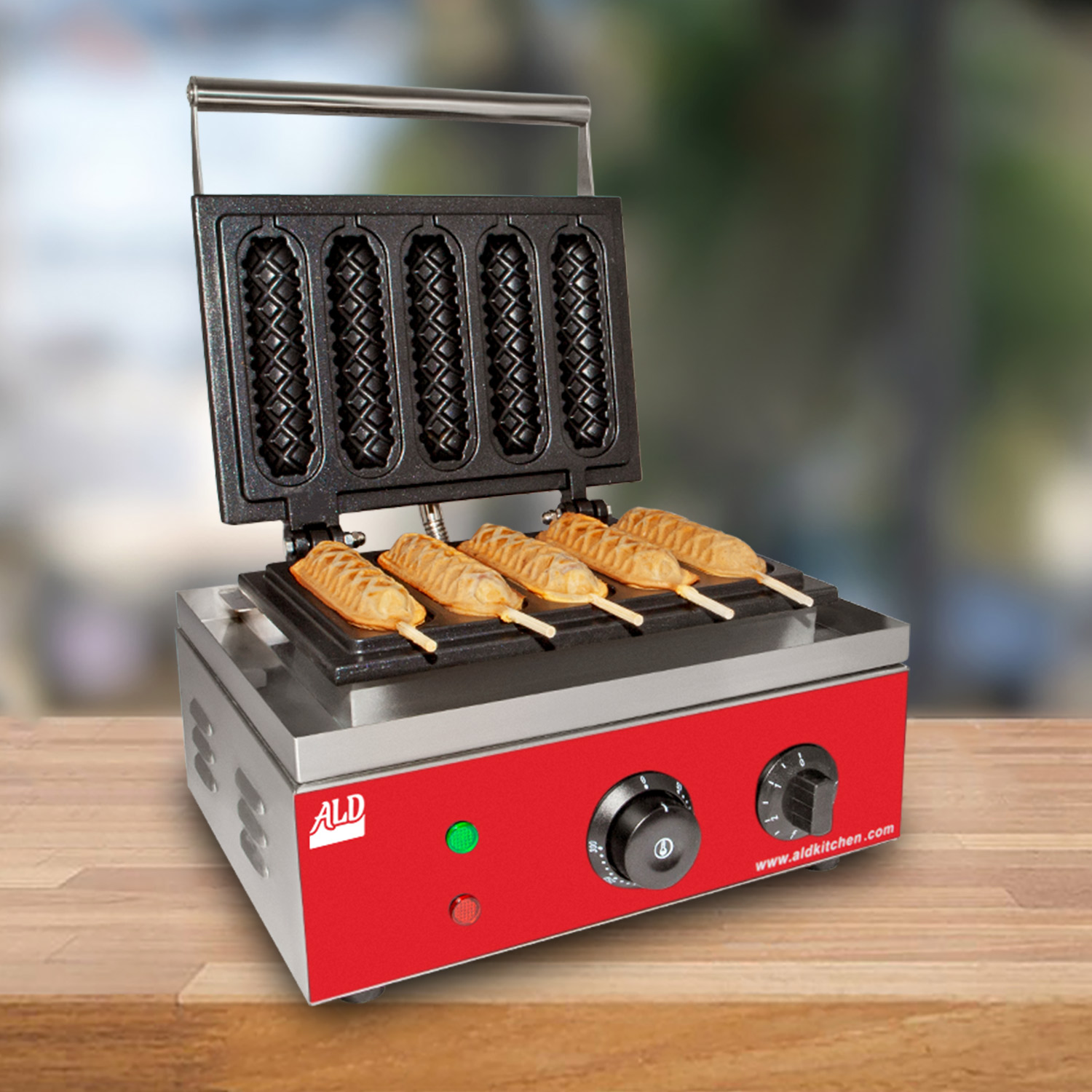 Take a close look at this hot dog waffle maker!
✪ REMOVABLE TRAY: the residual tray, which collects the remains of dough and oil, helps to keep the kitchen clean

✪ MANUAL CONTROL: operating the machine is easy enough even for the employees without any experience

✪ TAKE IT AWAY: a corn dog waffle is served on a stick, so it is appropriate for being taken away and eaten on the go

✪ STABLE & TRANSPORTABLE: tiny stable feet help to fix the machine during the cooking process and protect the surface of the table from scratches
SPECS: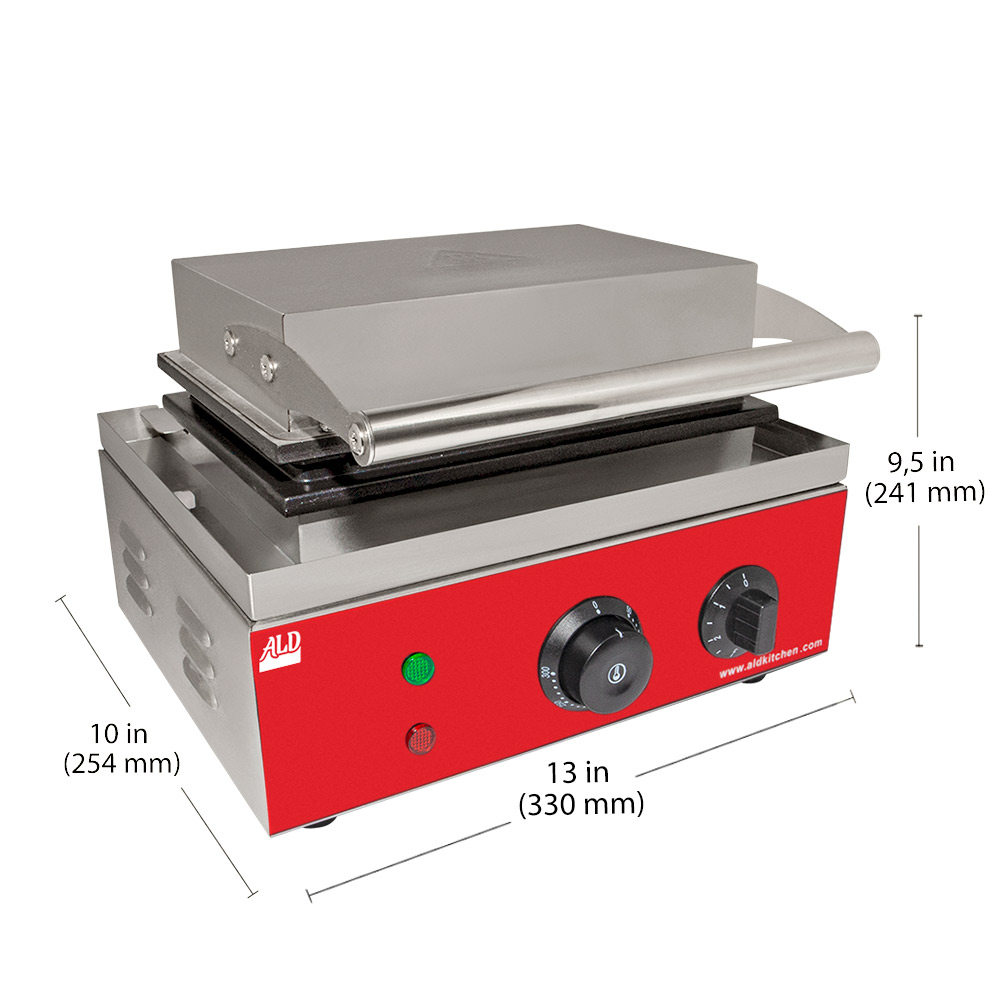 - Model: AR-EG5X
- Size: 330*254*241 mm (13.0" x 10.0" x 9.5")
- Weight: 8.0 kg (17.63 lb)
- Material: Stainless steel
- Voltage: 110V
- Power: 1550 W
- Temperature: 50-300 °C
- Temperature control: Manual
- Capacity: 5 Hot Dogs Waffle
HotDog Waffle Accessories