Special Offer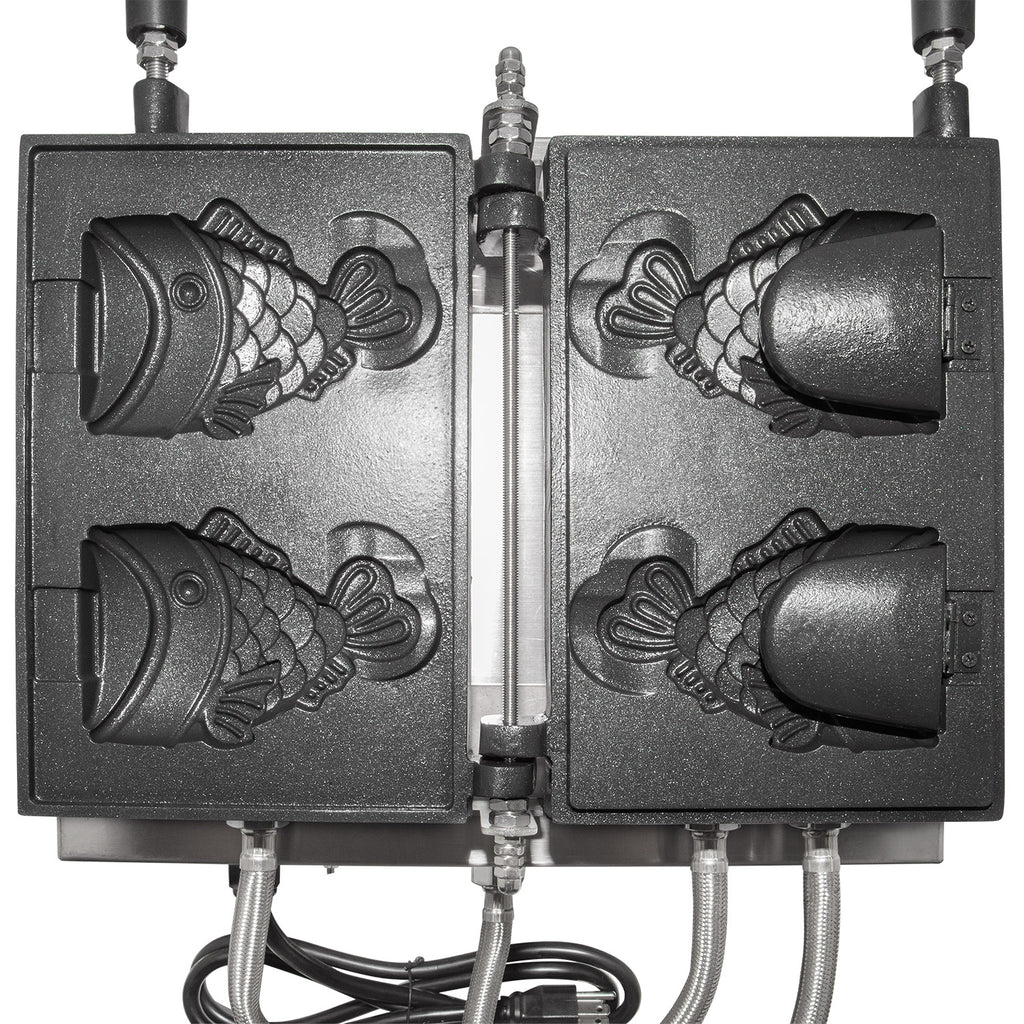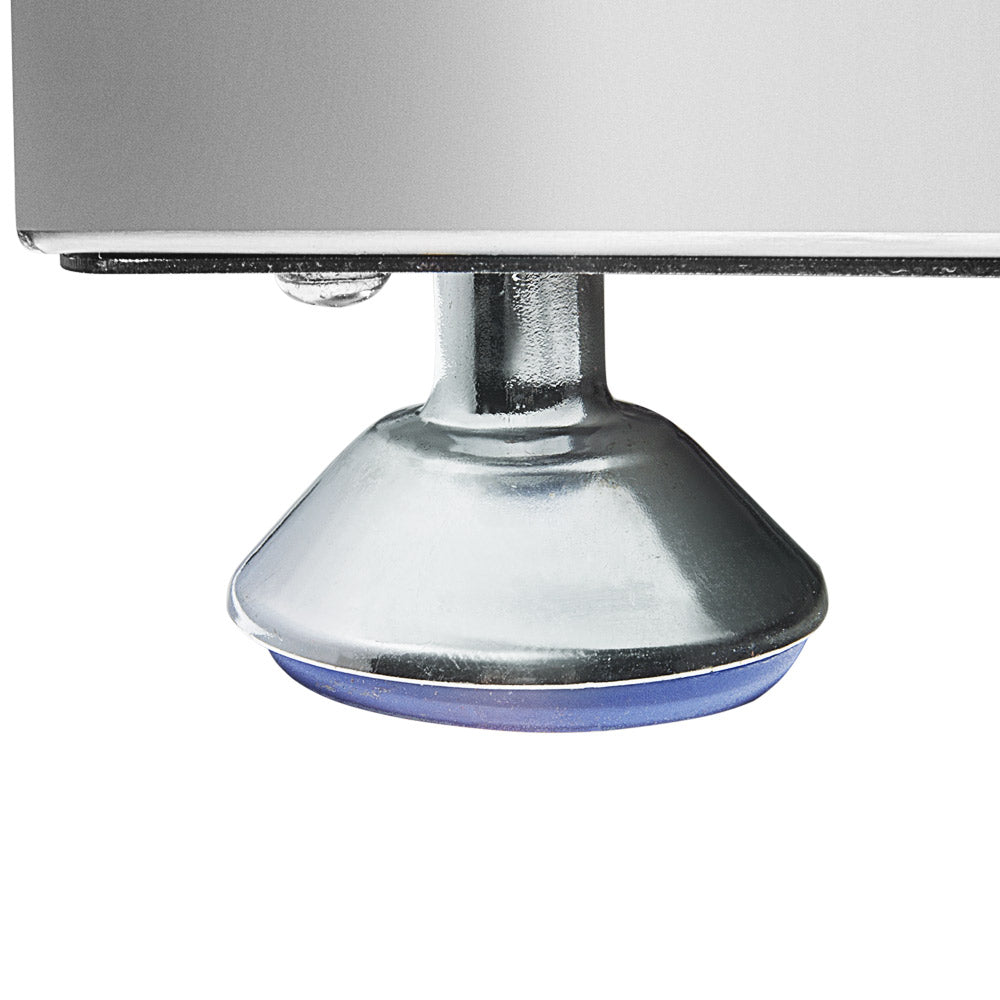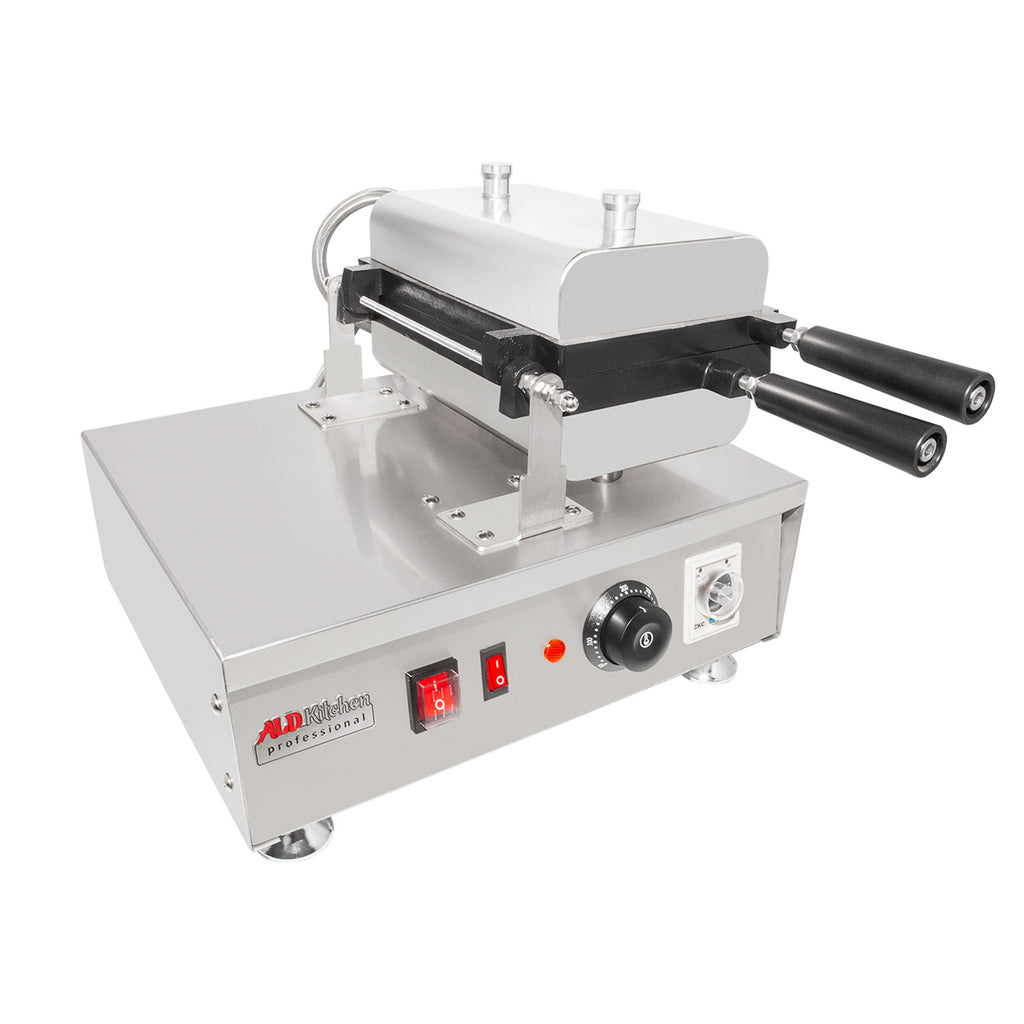 AP-199 Taiyaki Iron | Electric Taiyaki Machine | 2 Open-Mouth Fish Shaped Waffle Cones | Nonstick Coating | Manual Control | 110V
Professional Electric Taiyaki Maker for Business and Home Use
In case you are searching for a professional taiyaki maker for commercial use, have a look at our electric fish waffle maker! This appliance is intended for baking 2 waffles at a time. The product is destined for extensive commercial use. User-friendly maintenance as well as long-term operation are guaranteed thanks for baking molds with nonstick surface and the body of the appliance made of high-class stainless steel.
Why should you choose our Taiyaki Waffle Iron for your business?
Easy operation
This appliance is fitted with a switch on/off button and manual knob to control the thermostat. Besides, special indicator light is designed to signal that the heating plate is ready for cooking process. To prevent waffles from unexpected burning, our product is equipped with manual timer, which fixes the time of cooking. As for temperature range, it is 50-320 Celsius.
100% quality
The construction of our taiyaki waffle maker is highly resistant to corrosion. Besides, it is made from high-class stainless steel. These two factors guarantee durability and the possibility of extensive commercial use. This appliance goes with residual plates providing for easy cleaning process and maintenance. Heating surface of our product is nonstick. Special plastic handles protect you from accidental burns. In addition, they are very convenient.
Delicious fish-shaped waffles in no time
You need only 3 minutes to make 2 crispy taiyaki fish-shaped waffles. A good option for restaurants, cafes, bars. These waffles can be used as cones for ice cream and other desserts. Everything your customer wishes can be added as a topping, for instance, chocolate, caramel, jam. These fish-shaped waffles are easy to takeaway.
WHY THIS TAIYAKI MACHINE?
✪ EASY TO TAKE AWAY: no need to use additional flatware to take the dessert away, since the waffle serves as an ice cream cone, so it's convenient to carry and eat on the go

✪ SAFE USE: this product is fitted with special plastic handles that guarantee safe and comfortable process of cooking preventing you from accidental burns

✪ NONSTICK SURFACE: Nonstick covering of molds turns cooking into user-friendly process and rules out the possibility of waffles burning

✪ DURABLE & PORTABLE: our appliance is fitted with tiny feet that prevent the surface of the table from scratches by fixing the appliance while cooking
SPECS: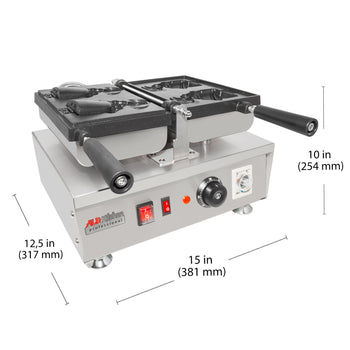 model:

AP-199

machine size:

15.0" x 12.5" x 10.0"

material:

Stainless steel

voltage:

110V

machine weight:

26.45 lb

body type:

Swing

heating type:

Heating Spiral

control type:

Manual

temperature range:

120-570°F

materials:

Stainless steel

power kw amp :

1.56kW (14.2 amp)

cooking time:

3 min

product shape:

Open-mough fish

no of products:

2

product size:

3.5" x 5" x 2"
Reviews and Questions
Tiyaki Waffle Accessories