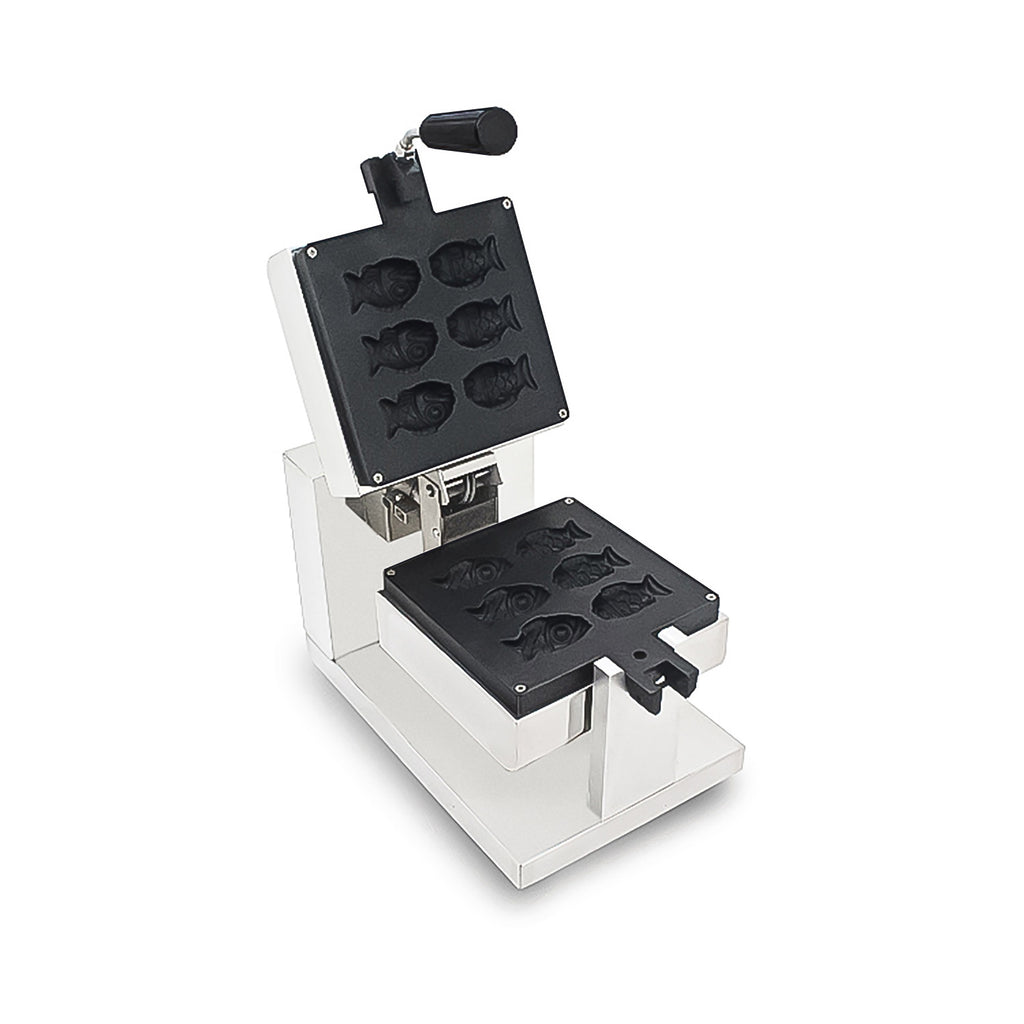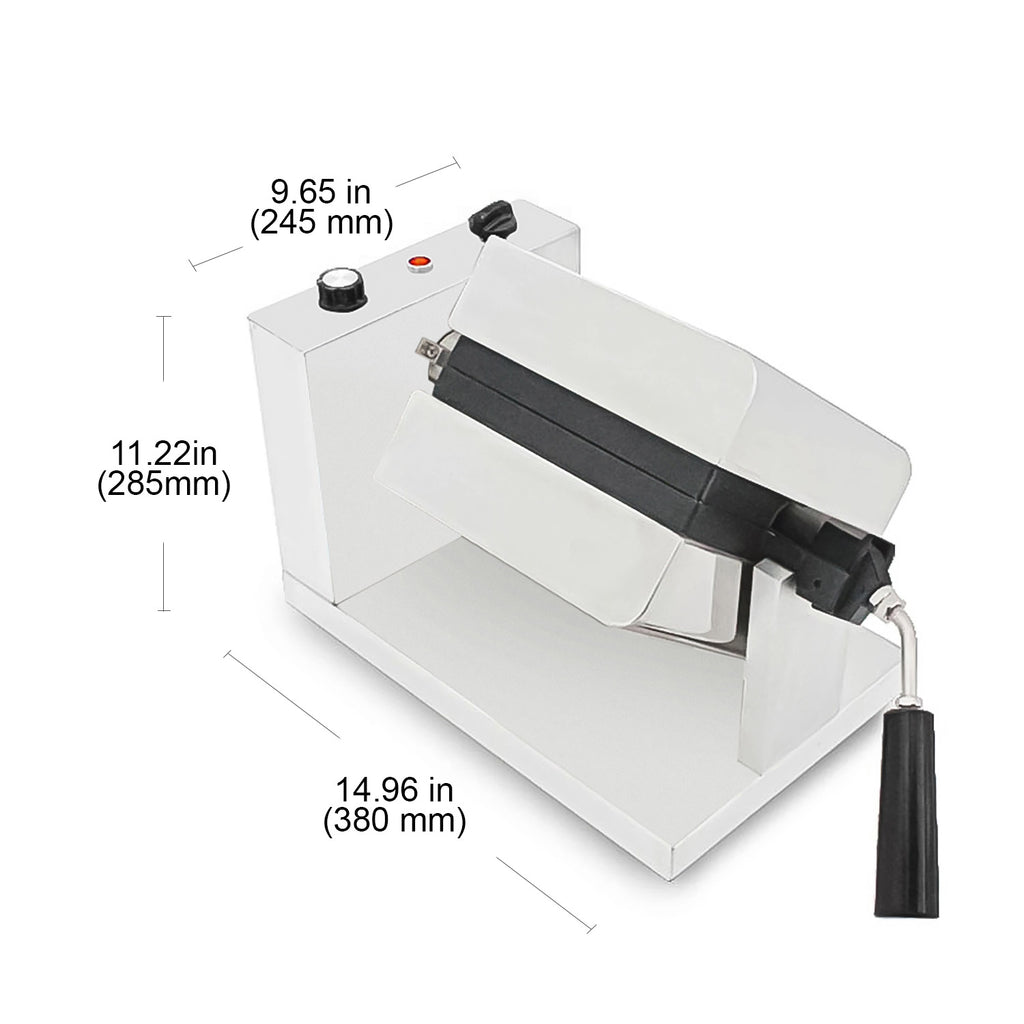 AP-72 Taiyaki Maker | Small Fish Rotating Waffle Iron | 6 Fish-Shaped Cookies | 110V
Small waffle iron to cook famous Japanese dessert
This rotating taiyaki maker cooks a batch of small fish-shaped cookies with dimensions of 1.7" x 2.7". The square nonstick plates are cast iron with nonstick coating; stainless-steel solid construction is sturdy and ready to be used for business over the years.
Few reasons to choose this electric fish waffle maker
Rotating mechanism
Due to the 180-degree rotating feature, it becomes more convenient to spread the batter over the baking plates. Thus, six small waffles of fish shape are warmed evenly and obtain a beautiful golden-brown color. The plastic handle is bent and quite comfortable to grab and quickly rotate the plates.
Small size
The dimensions of this elegant taiyaki iron allow putting the device to any food point, even the tiny one. The machine needs little storage space when it is not in use. Beautiful stainless-steel construction looks good in any interior and requires minimum efforts for maintenance.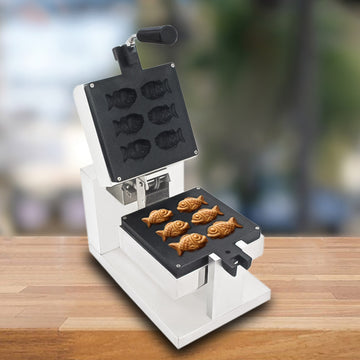 Look closely at the features of this machine!
✪ MANUAL OPERATIONS: use control knobs on the front panel to set the timer and the level of heat

✪ EVEN WARMING: the molds are highly conductive and get warm fast, allowing to cook a lot in a short time

✪ SAFE TO USE: this device is fitted with a bent plastic handle protecting the employee from accidental burns and making the process of cooking comfortable

✪ 180-DEGREE ROTATION: the rotating mechanism provides the easier dough distribution over the grates
SPECS: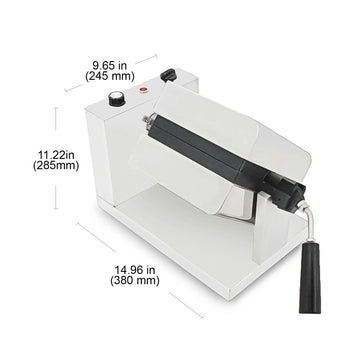 model:

AP-72

machine size:

14,96" x 11.22" x 9.65"

material:

High-grade stainless steel

voltage:

110V

shipping weigh:

44.10 lbs

heating plate:

Nonstick

control type:

Manual

power kw amp :

1.8 kW (16.4 Amp)

productivity:

6 Close-Mouth Fish Shaped Waffles
Reviews and Questions
Tiyaki Waffle Accessories