AP-510 Waffle Maker | Butterfly-Shaped | 4 Pcs | Waffle on a Stick Iron | 110V
Light and Crunchy Waffle Butterflies
This waffle iron makes 4 butterfly-shaped waffles on a stick, which can be served both indoors and outdoors. Stainless steel body and nonstick coating ensure long service life and perfect quality of the final product.
Baby-cakes Waffle Stick Maker for Your Business
Delicious and Nourishing
These butterfly-shaped waffles on a stick can be served with any topping your customer desires - add some jam, hot chocolate, ice cream, etc. Crunchy butterfly waffles are great for breakfast or as a snack between meals.

High-Quality Materials
This elegant butterfly waffle maker is made of 201 Stainless steel known for its rust resistance and durability. Stainless steel is widely used for professional kitchen equipment since it ensures the long service life of appliances.

Easy Maintenance
The machine takes little effort to maintain and keep clean. It is enough to wipe it with a damp rug after usage. Energy-saving features and easy cleaning make this machine a great solution for your business.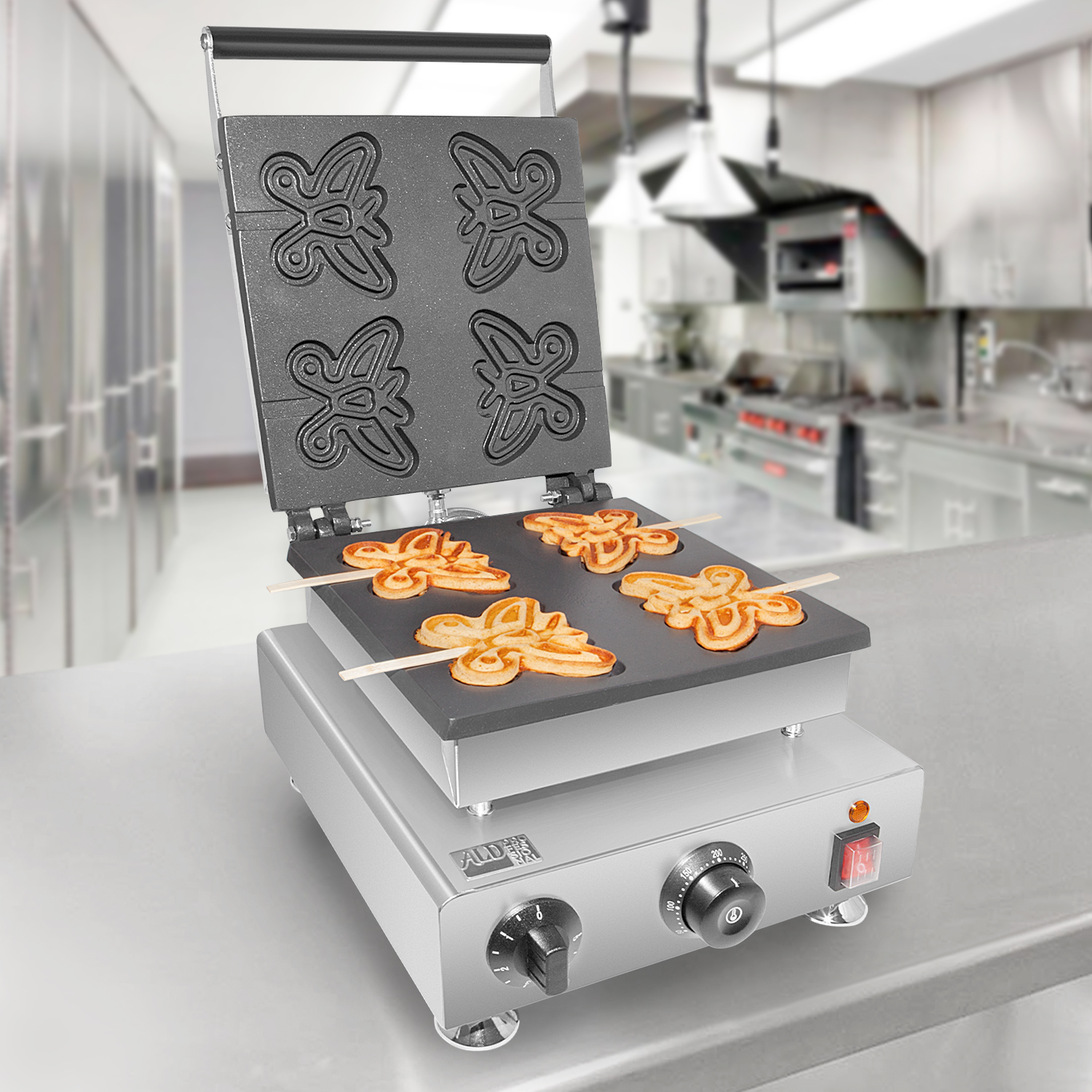 More about this Waffle Stick Maker:
✪ EVEN WARMING: nonstick coating and uniform heating ensure the perfect color of every waffle

✪ CONVENIENT OPERATIONS: the machine is equipped with a timer and an orange indicator light

✪ STICK WAFFLES: small openings on both sides of the baking plates are designed to insert skewers

✪ UNIQUE DESIGN: beautiful golden-brown waffles on a stick are both great with or without toppings
SPECS: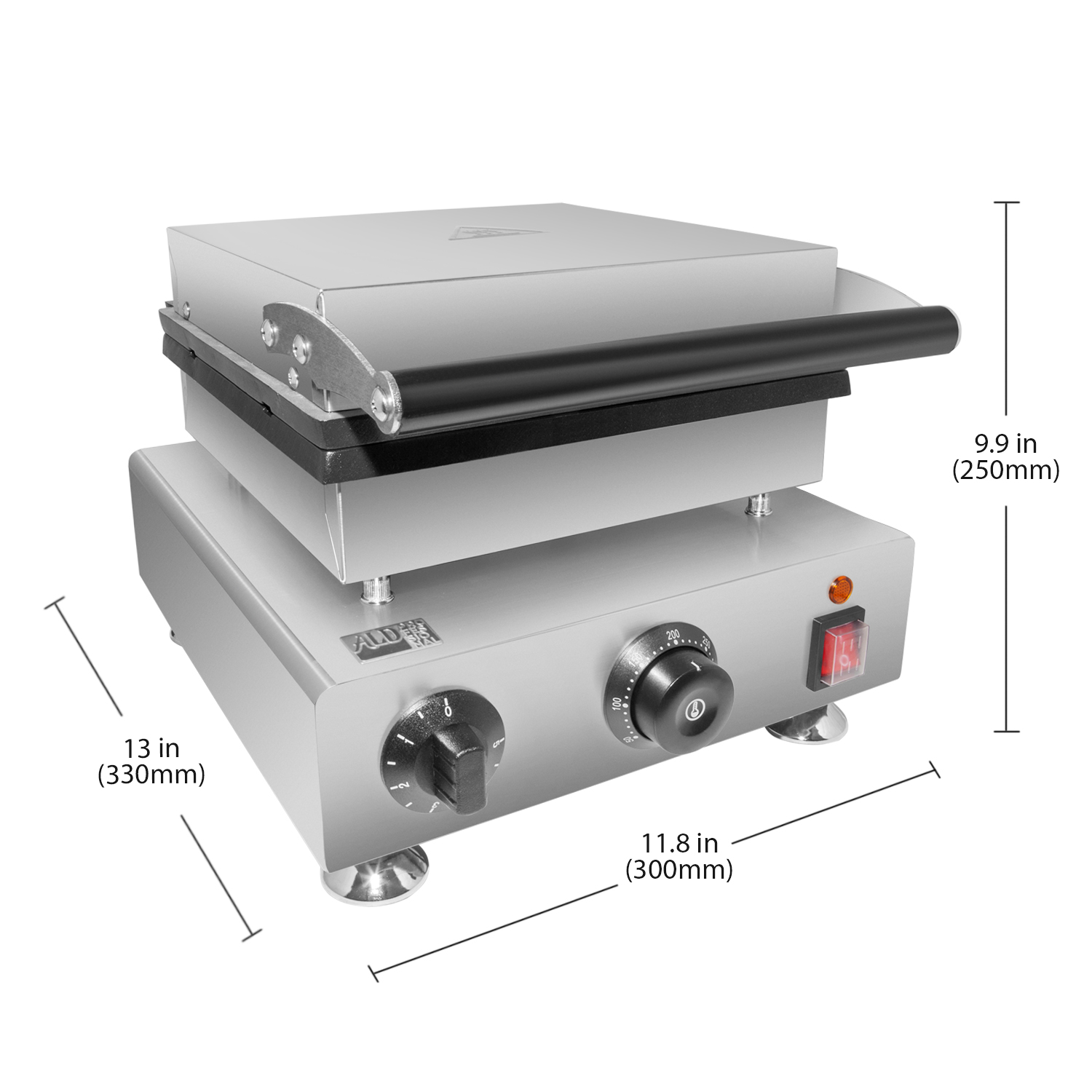 - Model: AP-510
- Type: Waffle Stick Maker
- Package size: 425 x 370 x 275 mm (17" x 15" x 11")
- Shipping weight: 10 kg (22.0 lb)
- Size: 330 x 300 x 250 mm (13" x 11.8" x 9.9")
- Waffle size: 85 x 110 x 15 mm (3.4" x 4.3" x 0.6")
- Weight: 9 kg (20.0 lb)
- Material: Full stainless steel
- Voltage: 110V
- Power: 1.65 kW
- Capacity: 4 waffles
- Design: butterfly
Waffle on a Stick Accessories