AP-511 Heart Waffle Maker | Heart-Shaped Waffles on a Stick | 4 Pcs | 110V
Heart-Shaped Treats for Special Moments
With this waffle iron, you can add the most heartwarming dessert to your menu. Four heart-shaped waffles on a stick will be ready to serve within a few minutes. The appliance will come in handy for the most romantic breakfasts in your cozy café or restaurant.
Why are Heart Waffles so special?
They look cute
Delicious waffles shaped as hearts look unusual and nicely, standing out among traditional round or square-shaped ones. These waffles on a stick are convenient to take away and eat on the go.
Suit any occasion
Heart-shaped waffles are great for a romantic St. Valentine's breakfast or any other special day like a wedding, anniversary, or birthday. Just a perfect start to a nice day
Different tastes
These hot heart-shaped waffles will be even more amazing with a sweet topping like caramel, maple syrup, honey or fruits. You can add hot chocolate or even ice cream - your customers will love it!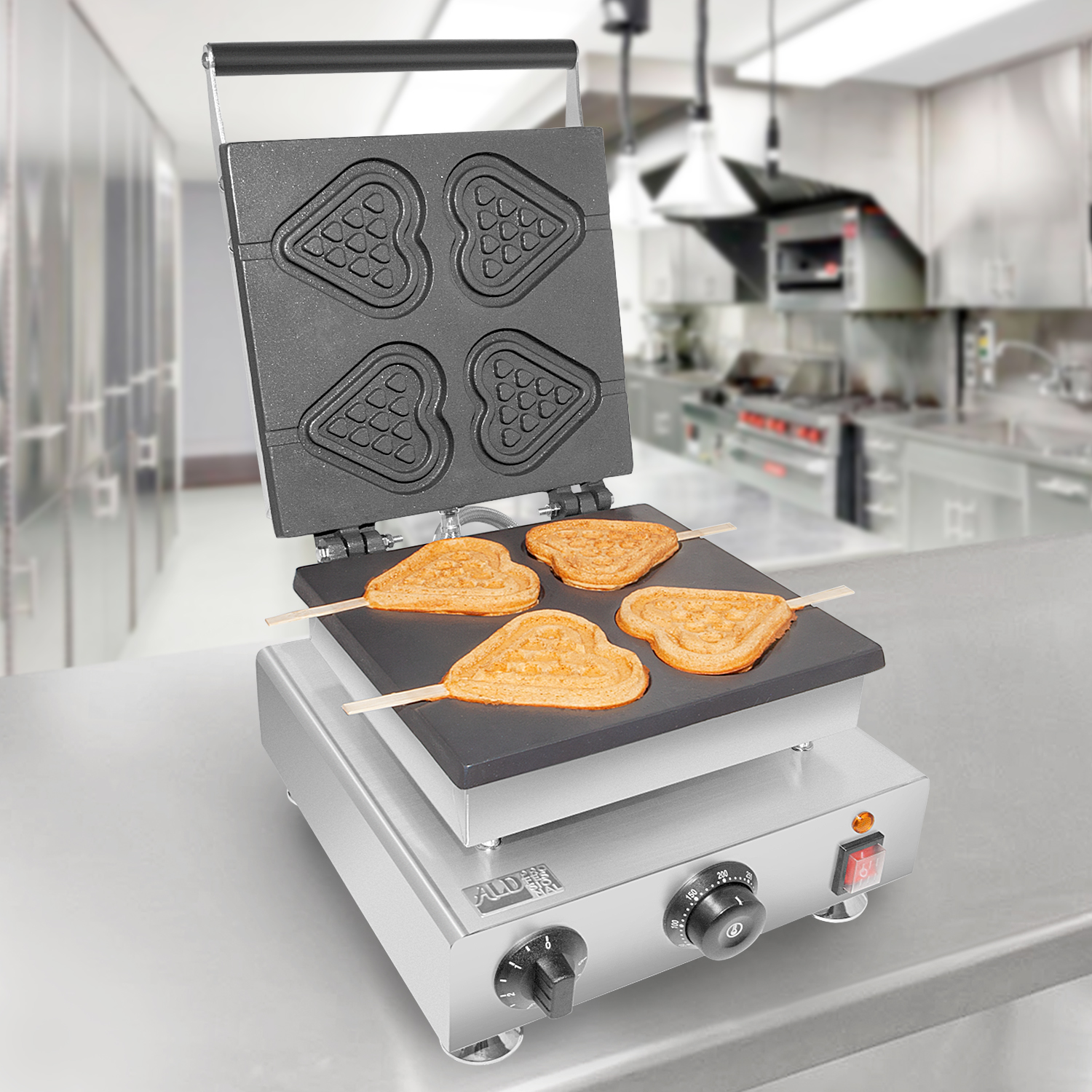 Take a closer look at this waffle iron:
✪ UNIQUE PATTERN: heart-shaped pattern stands out among round and square waffles

✪ MECHANICAL CONTROL: a 5-minute timer and a temperature control knob are on the front panel

✪ NONSTICK COATING: the dough doesn't stick to the plates, the waffles are easily released

✪ SWEET HEARTS: beautiful golden-brown crunchy waffles are great with or without toppings
SPECS: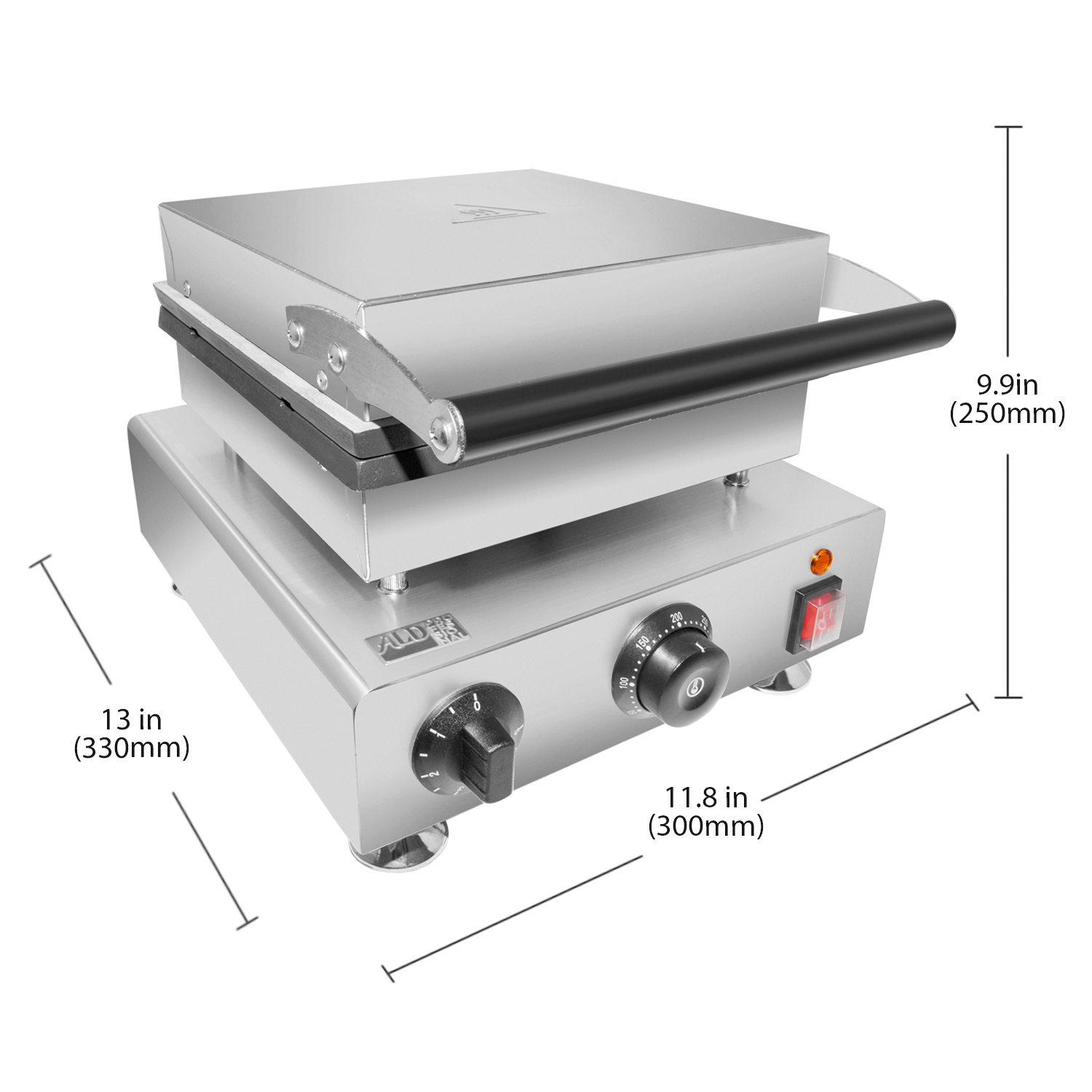 - Model: AP-511
- Machine size: 330 x 300 x 250 mm (13" x 11.8" x 9.9")
- Waffle size: 100 x 105 x 15 mm (4" x 4.1" x 0.6")
- Weight: 9 kg (20 lbs)
- Material: Full stainless steel
- Voltage: 110V
- Power: 1.65kW
- Capacity: 4 heart-shaped waffles
Waffle on a Stick Accessories