AR-HWB1 Belgian Waffle Maker | Waffle Iron with Nonstick Cover | 110V
Stylish Design and Convenient Operation
Stainless steel Belgian waffle maker with a bright red front panel is designed to create a delicious classic waffle in a few minutes. The nonstick plates warm up fast and prevent dough from burning. This professional waffle iron is perfect for any kitchen.


Why having this waffle maker is good for your business?
Various tastes
Belgian waffles are so popular because you can eat them any time with any topping you wish, whether it is a sweet or savory one. Serve your waffles with ice cream, jam, cheese, bacon, and other food.

High-quality
This piece of equipment is made of stainless steel, which is well-known for its durability and corrosion resistance. Stainless steel machines look good even after a few years of exploitation.

Thoughtful design
Small rubber feet keep the waffle iron stable during the cooking process. The machine itself is quite small and takes little space, which makes it suitable for even a tiny kitchen.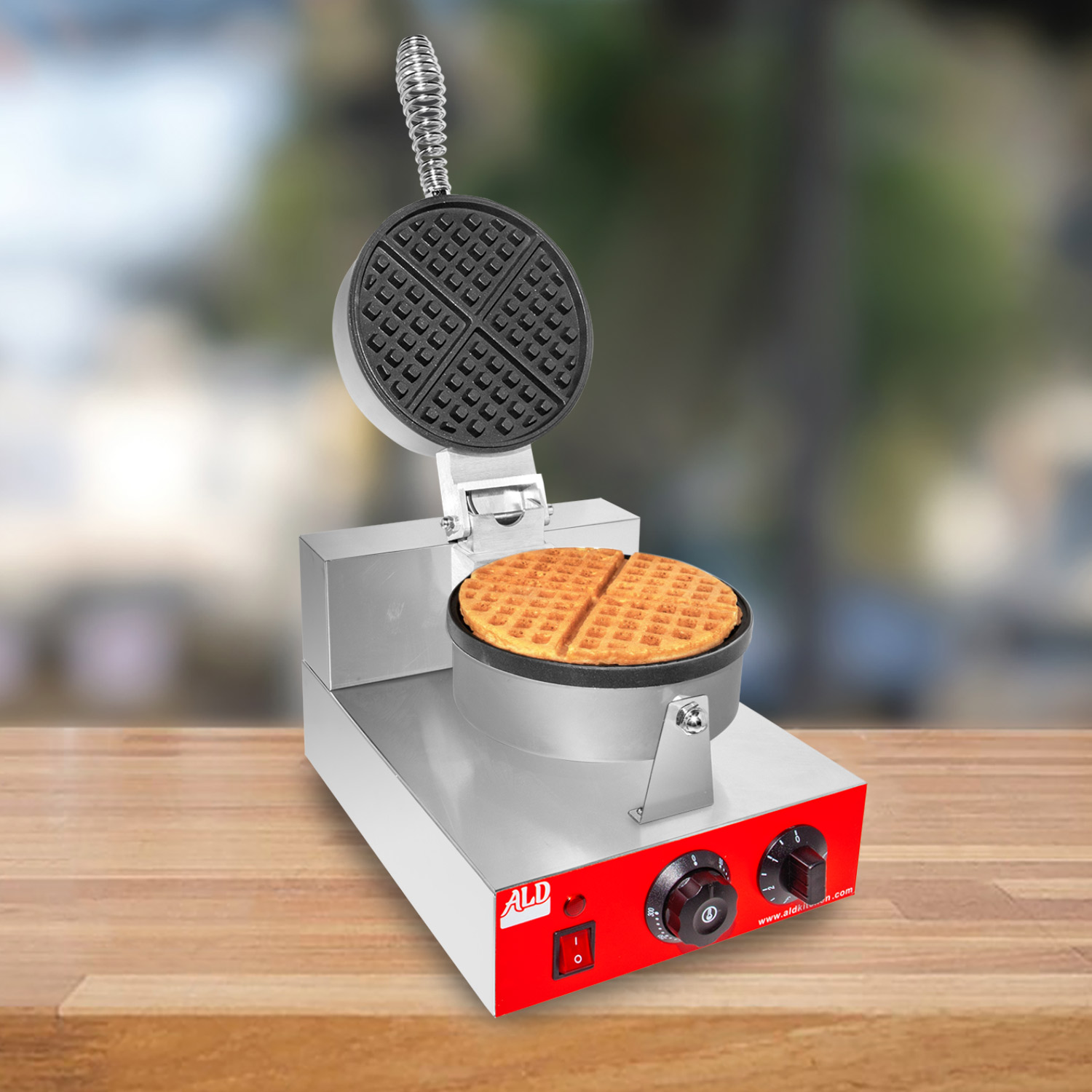 Have a look at this waffle maker!
✪ IDEALLY ROUND: these waffles with perfect shape are delicious and nutritive

✪ CONVENIENT OPERATION: the process of waffle making is simple and required little effort

✪ COOL-OFF HANDLE: due to its spiral design, the handle never gets hot, ensuring no risk for hands

✪ NONSTICK COATING: due to the nonstick plates, the waffles are easy to release
SPECS: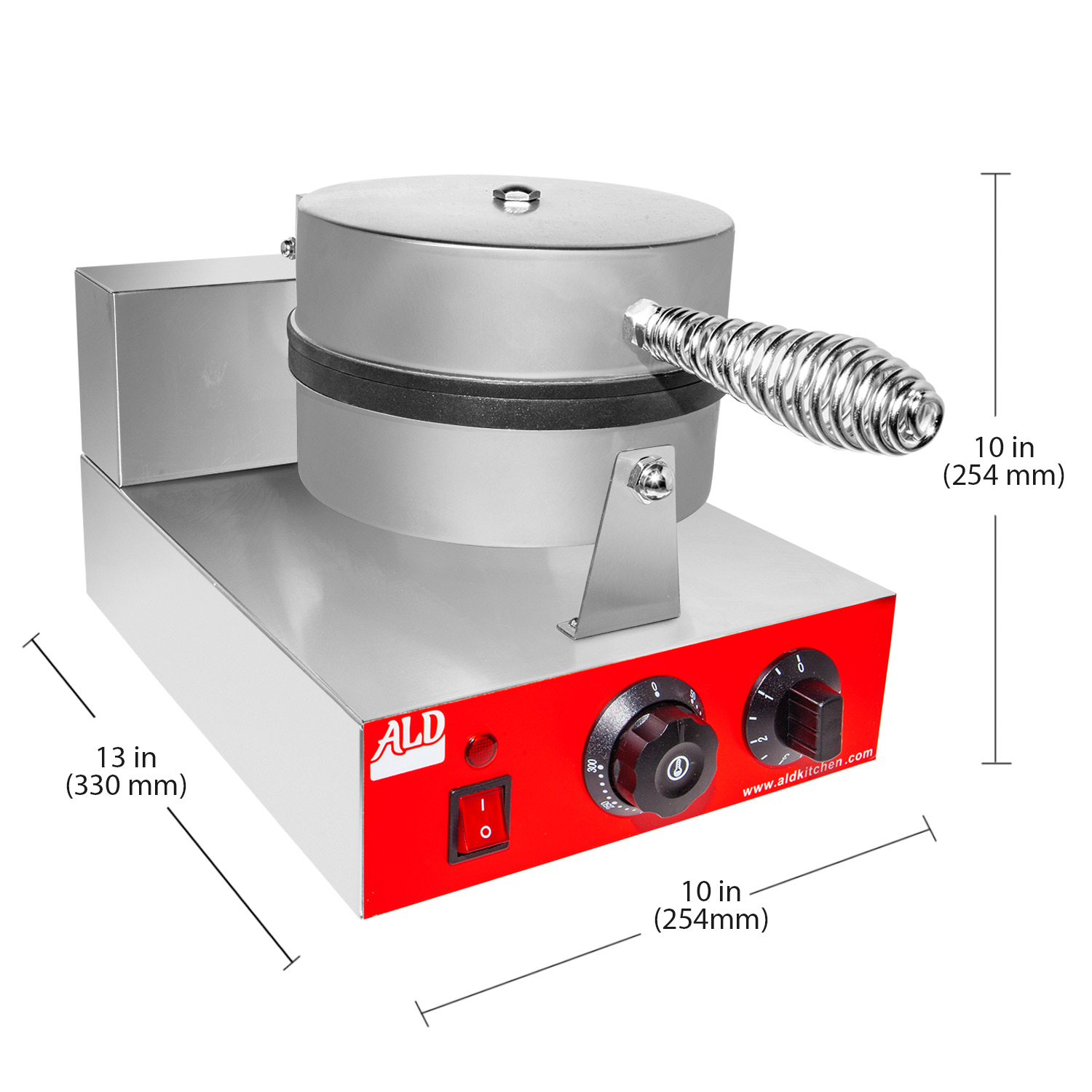 - Model: AR-HWB1
- Material: Full stainless steel
- Size: 330 x 254 x 254 mm (13" x 10" x 10")
- Weight: 5 kg (11 lb)
- Voltage: 110V
- Power: 1.2 kw
- Temperature: 50-300 °C
- Coating: Nonstick
- Temperature control: Manual
- Nr. of waffles: 1
- Waffle diameter: 178 mm (7")
Belgian Waffle Accessories