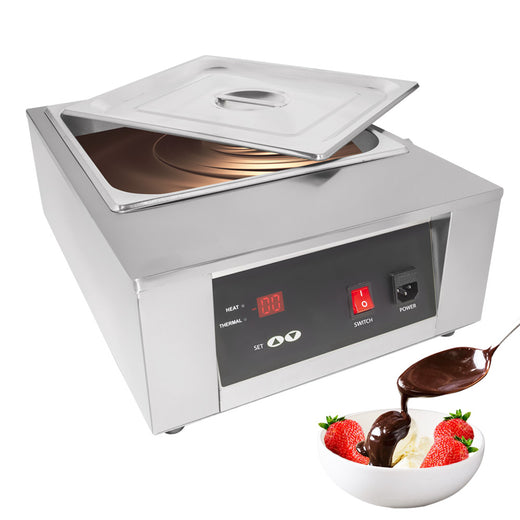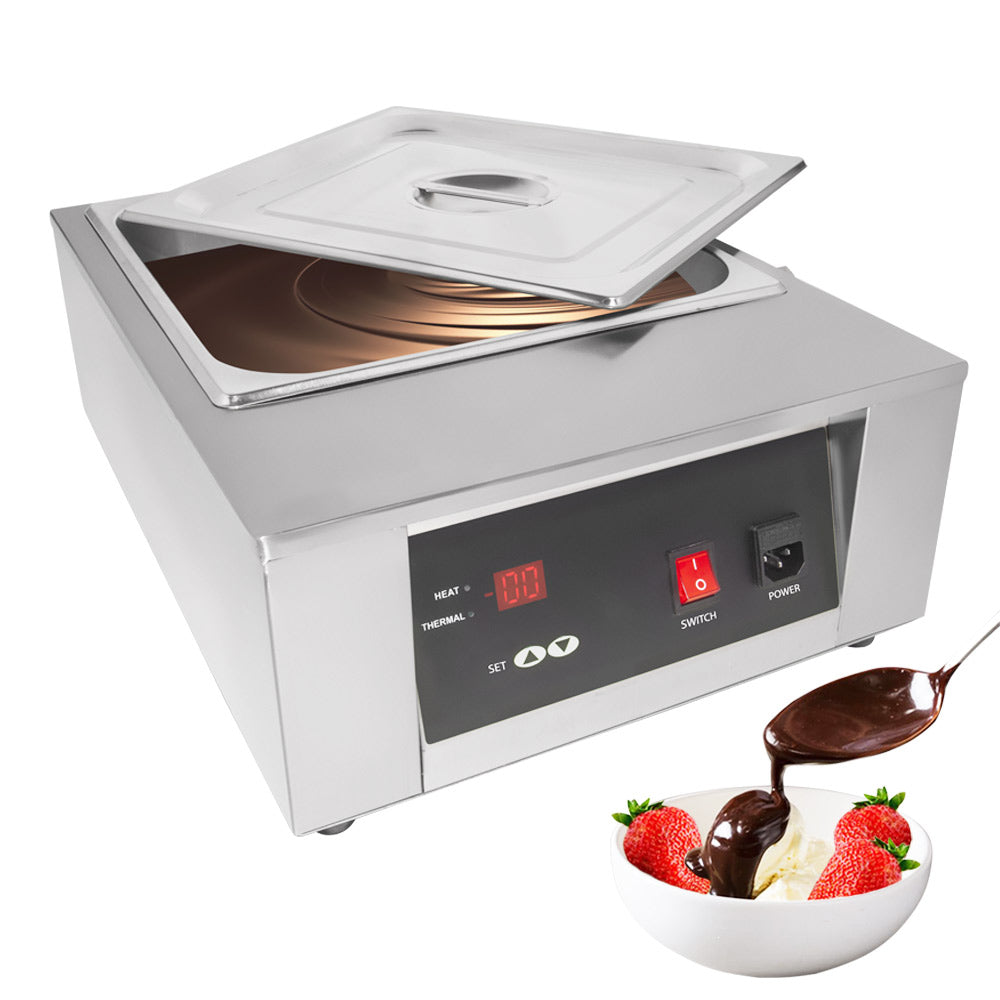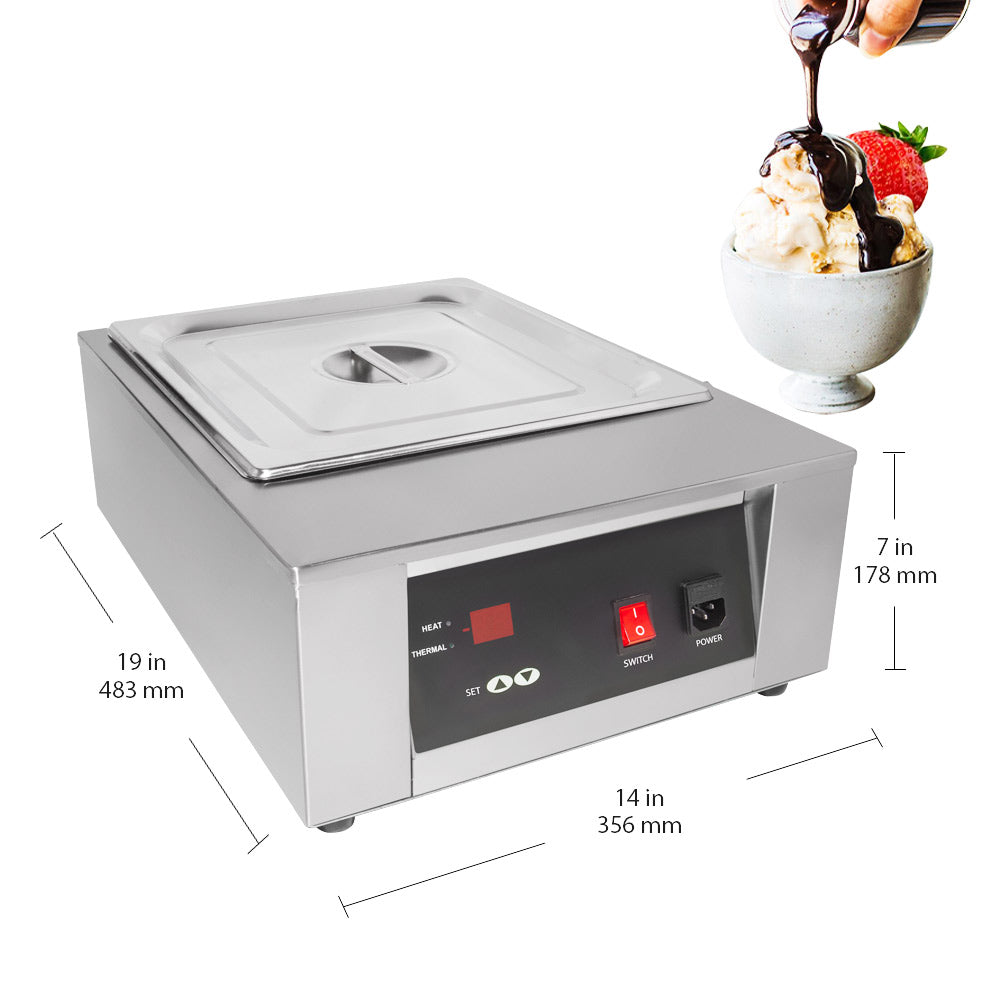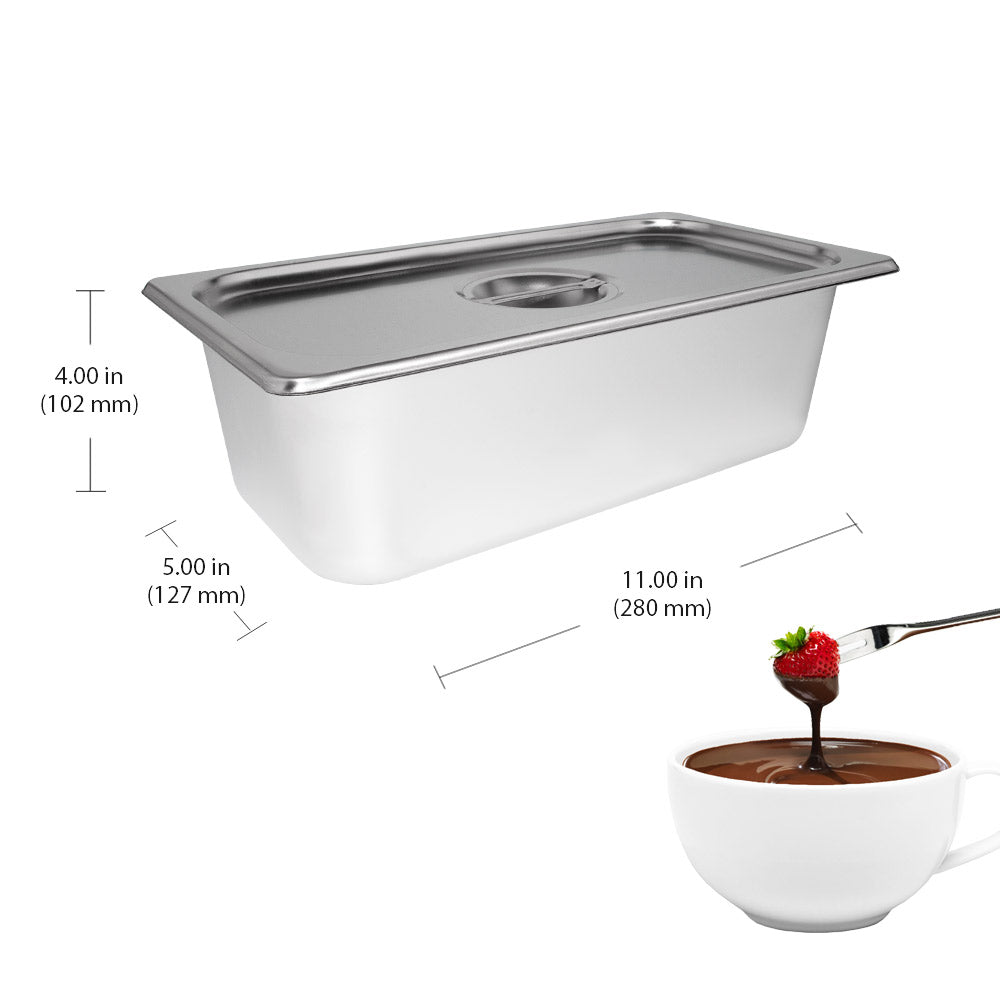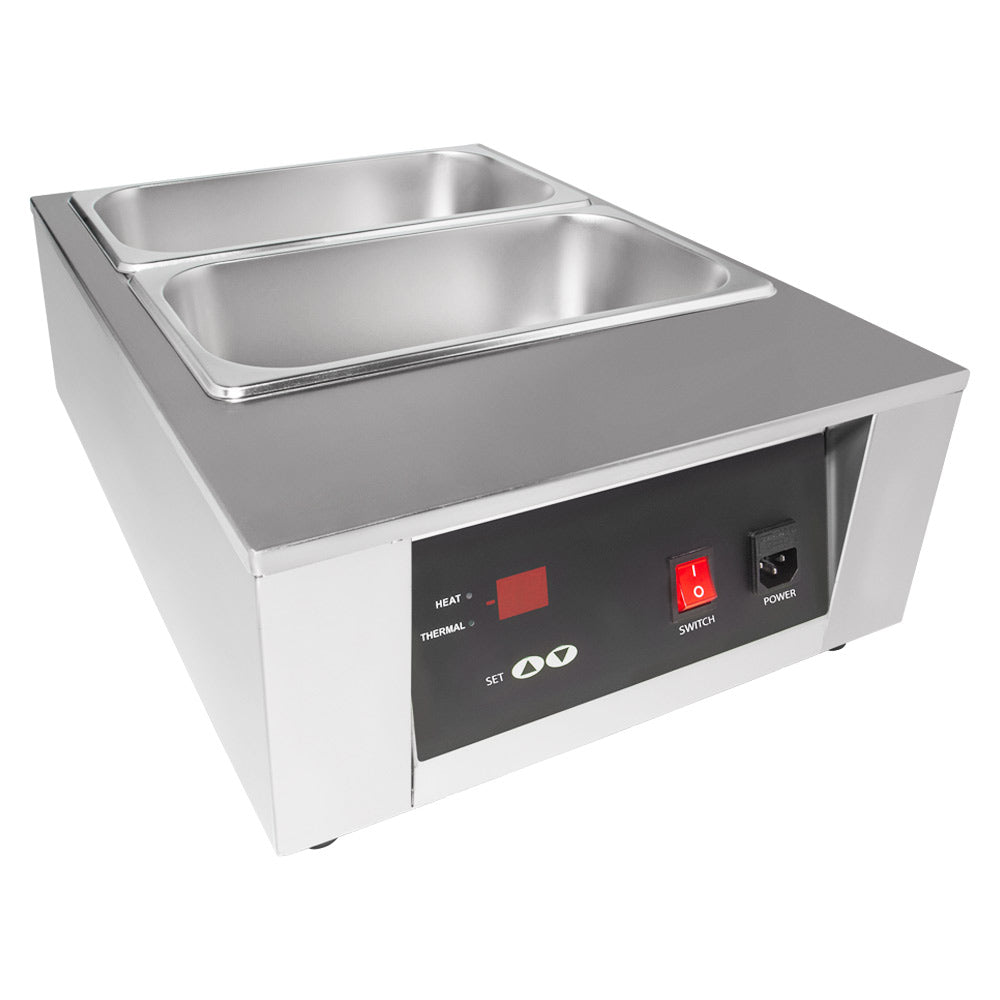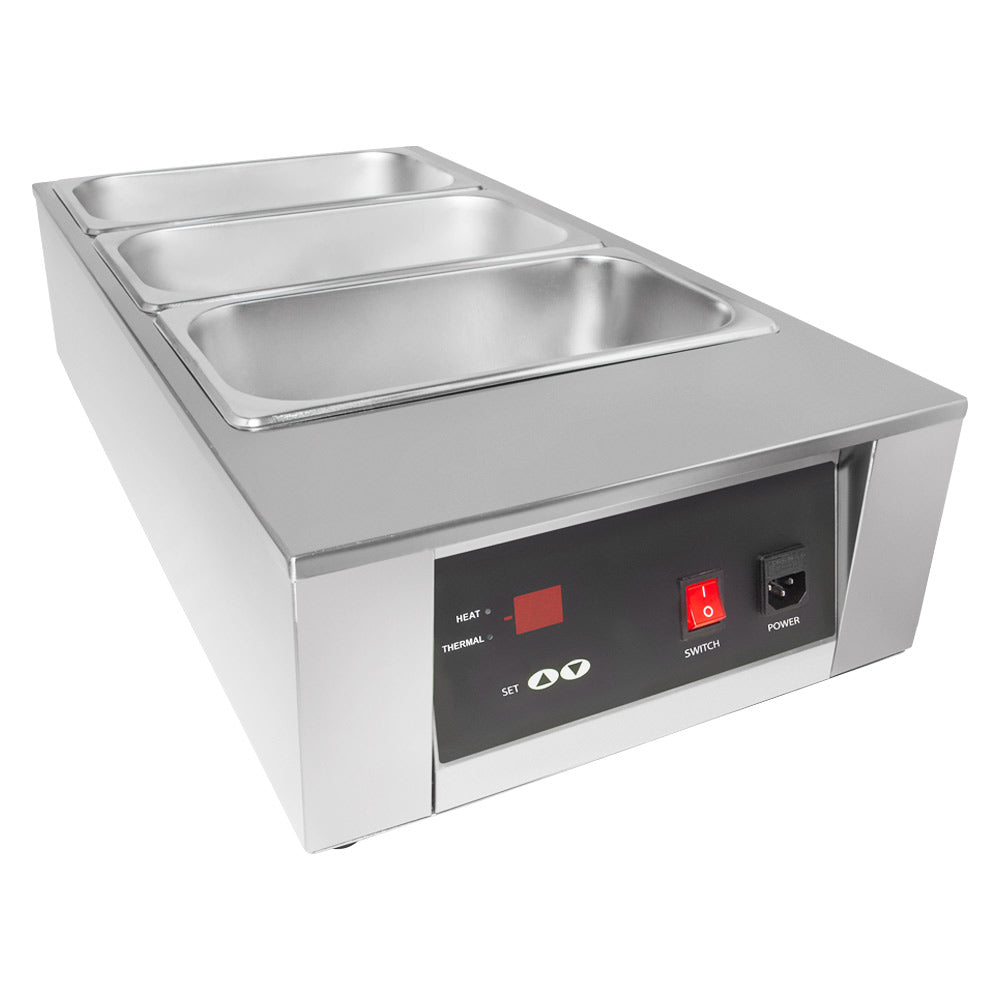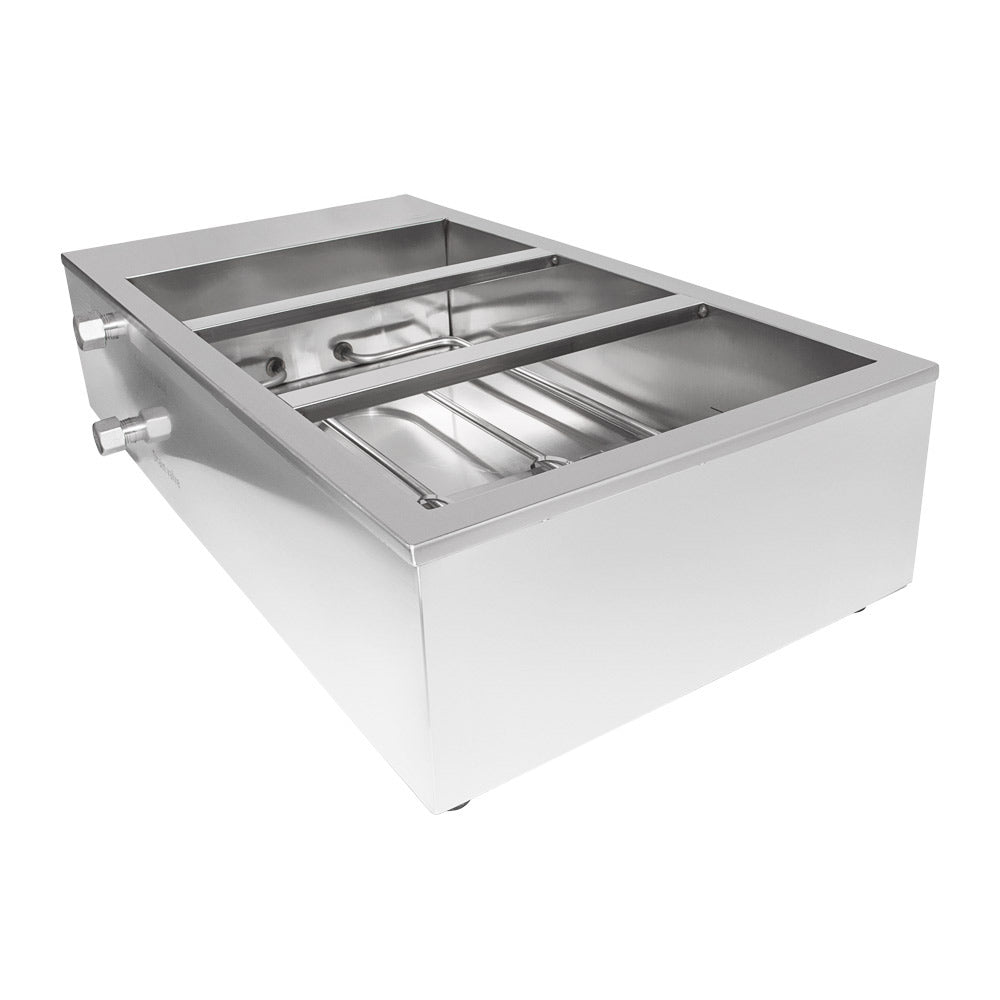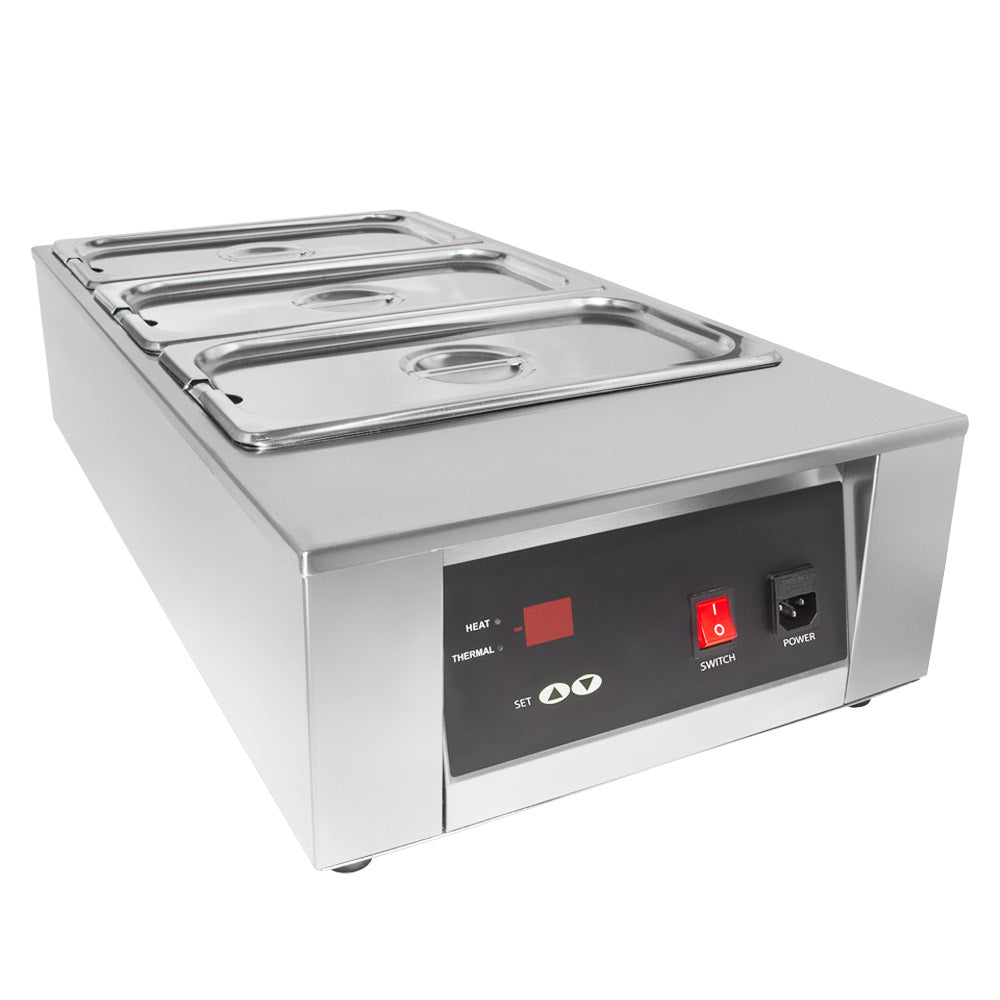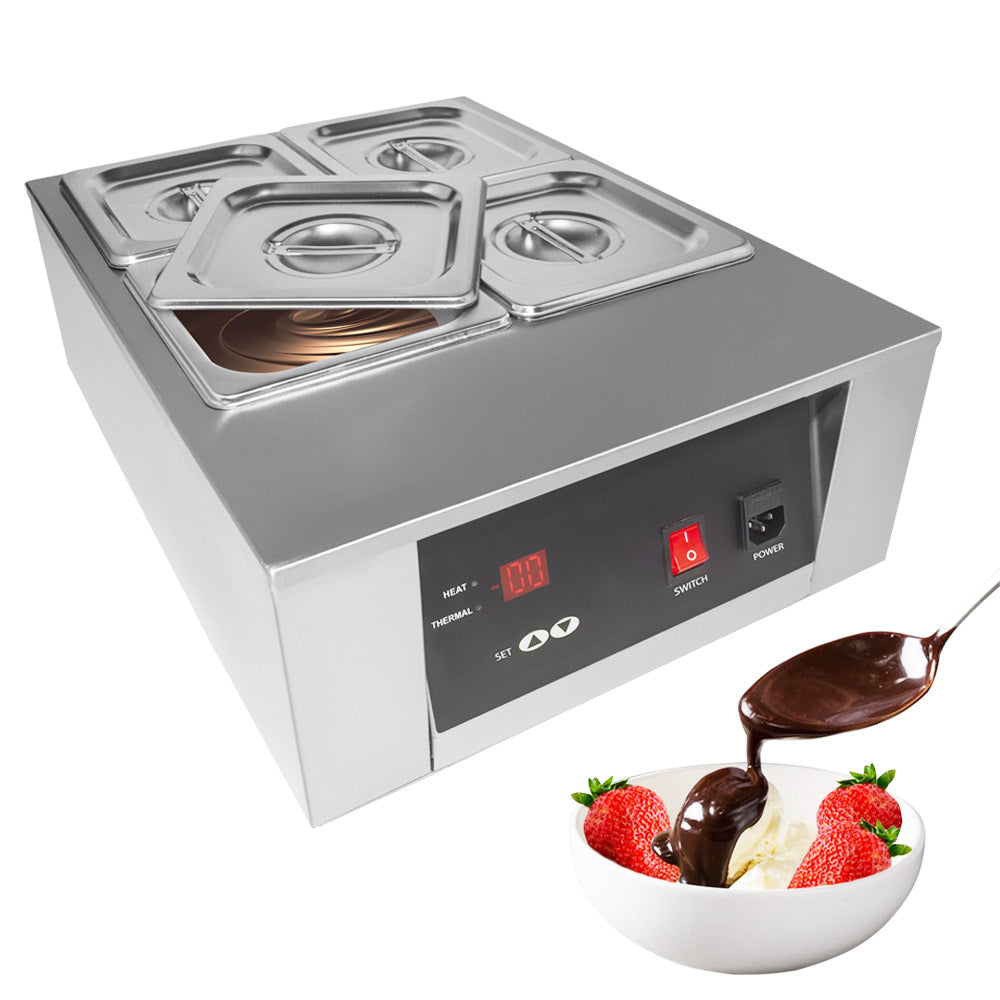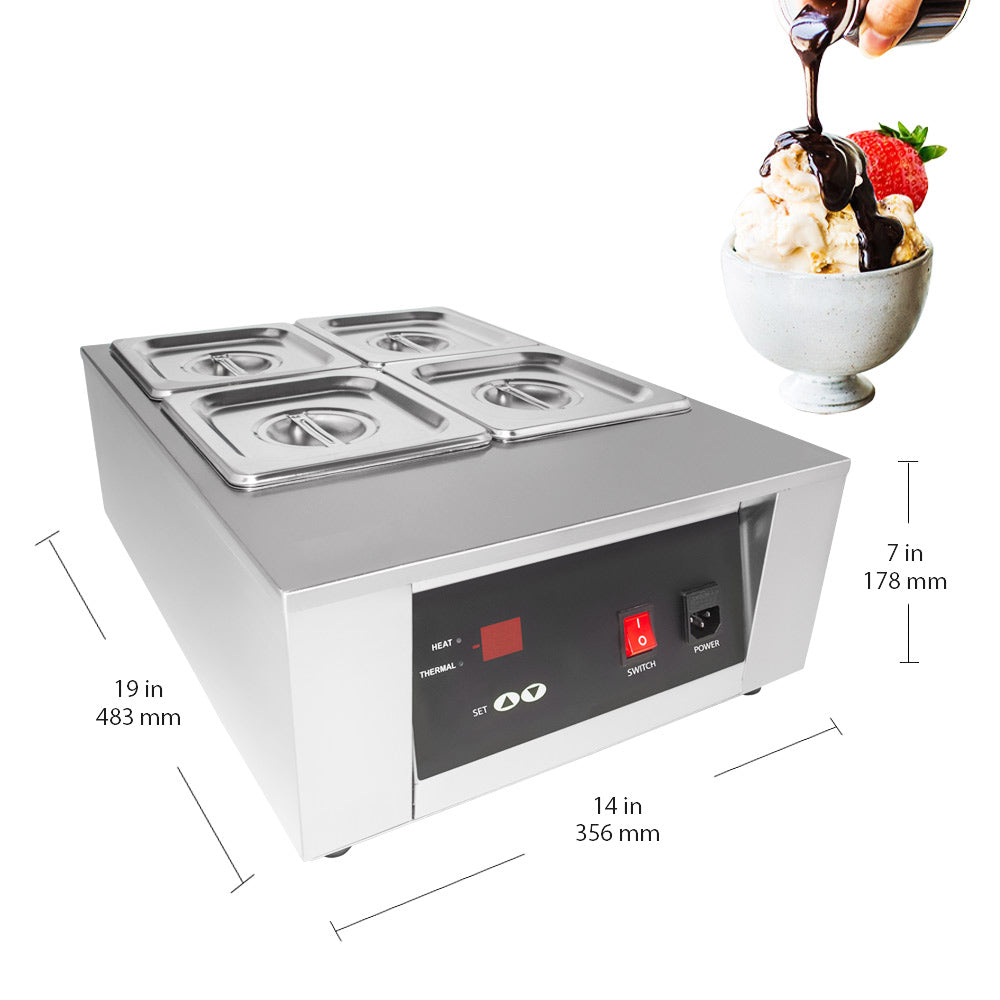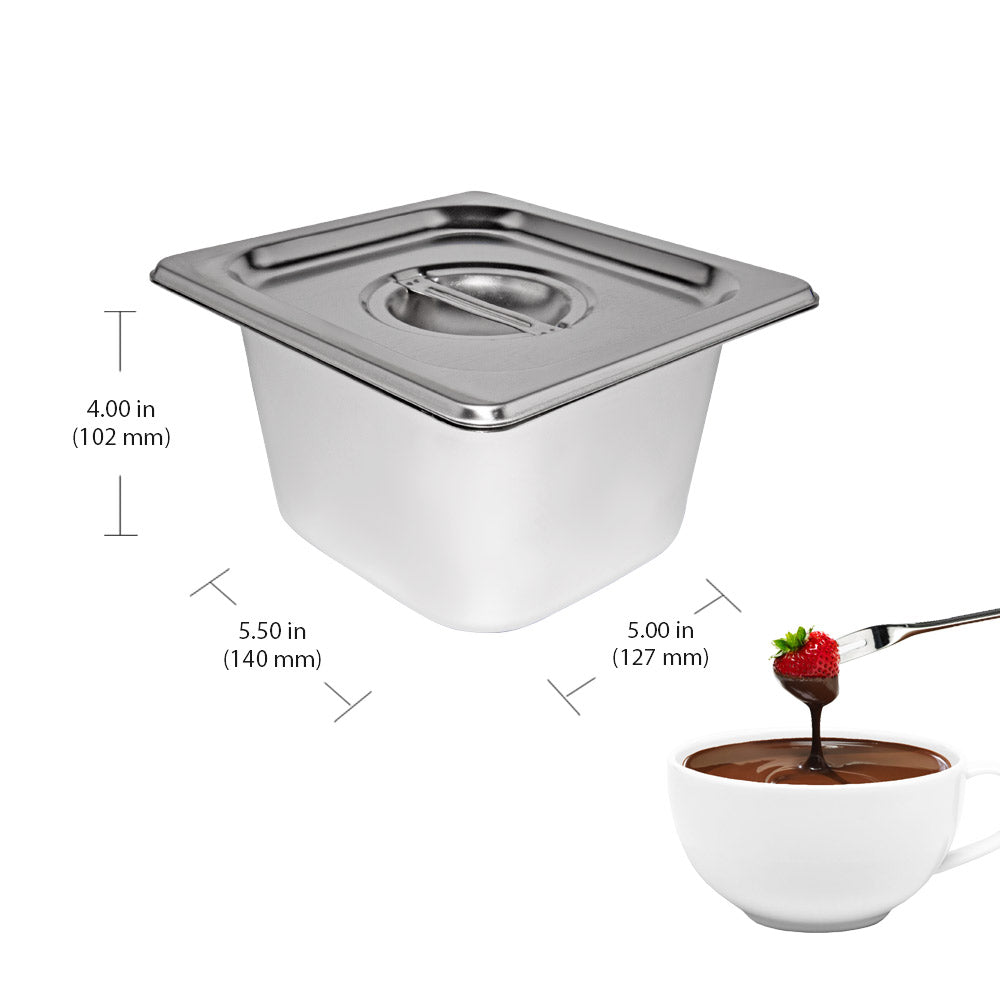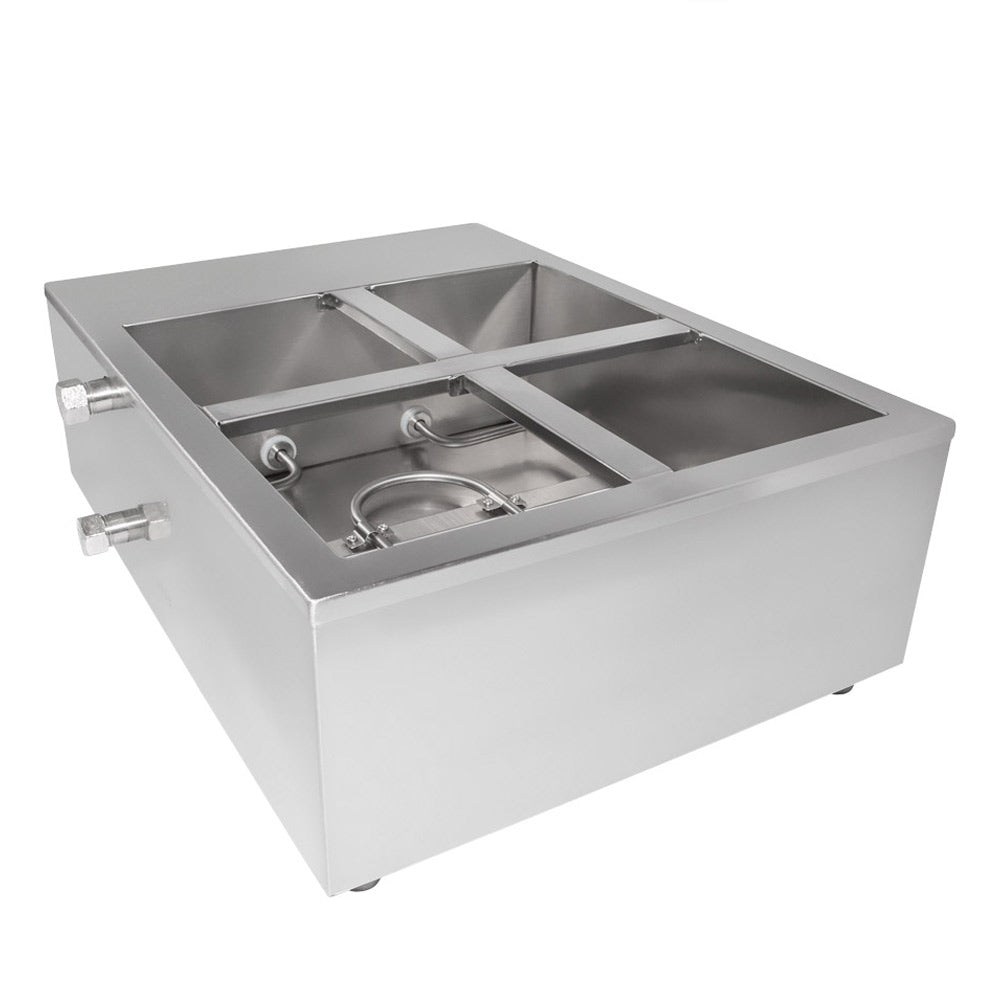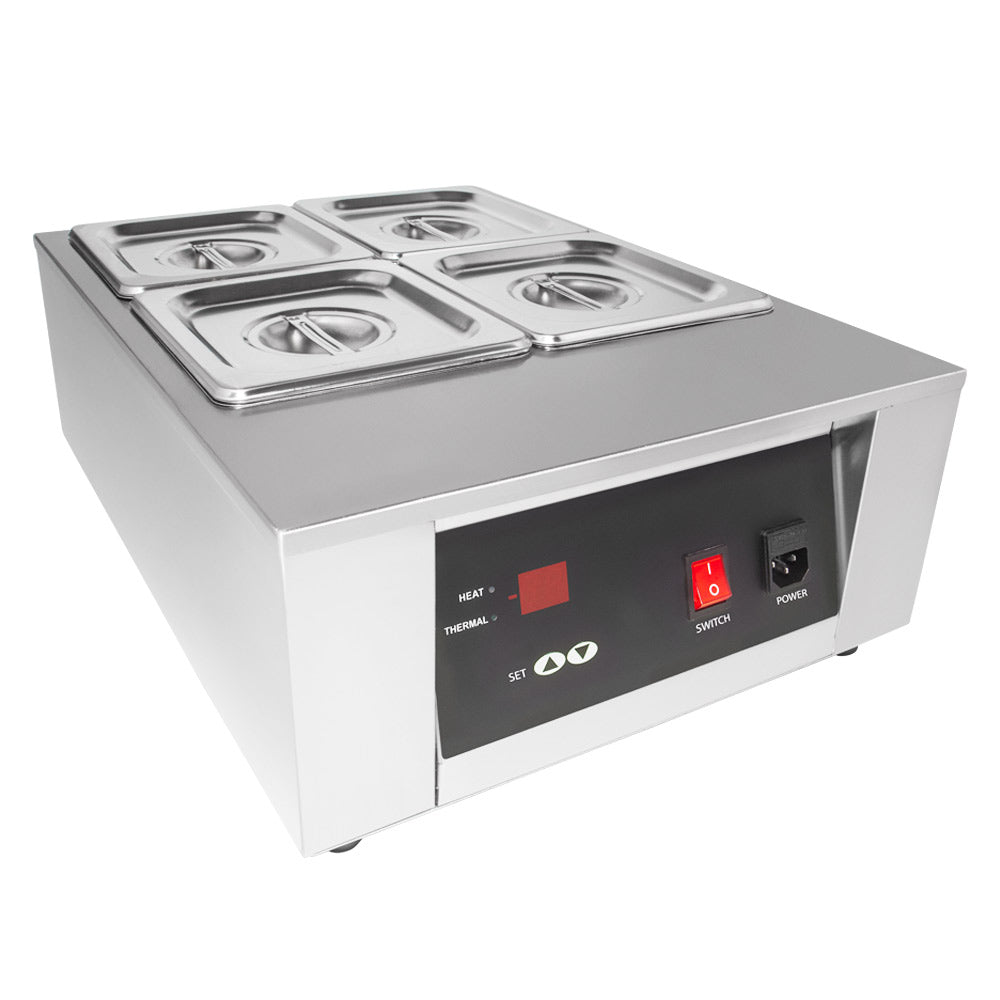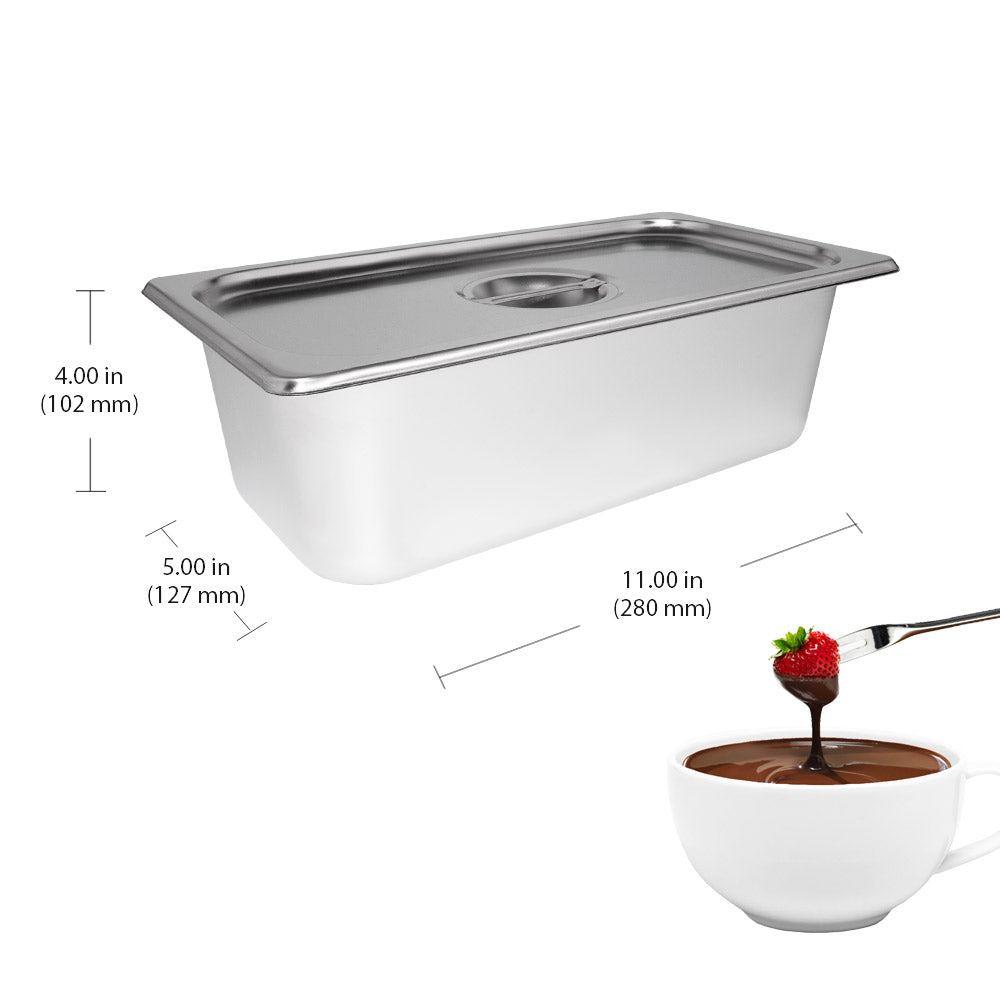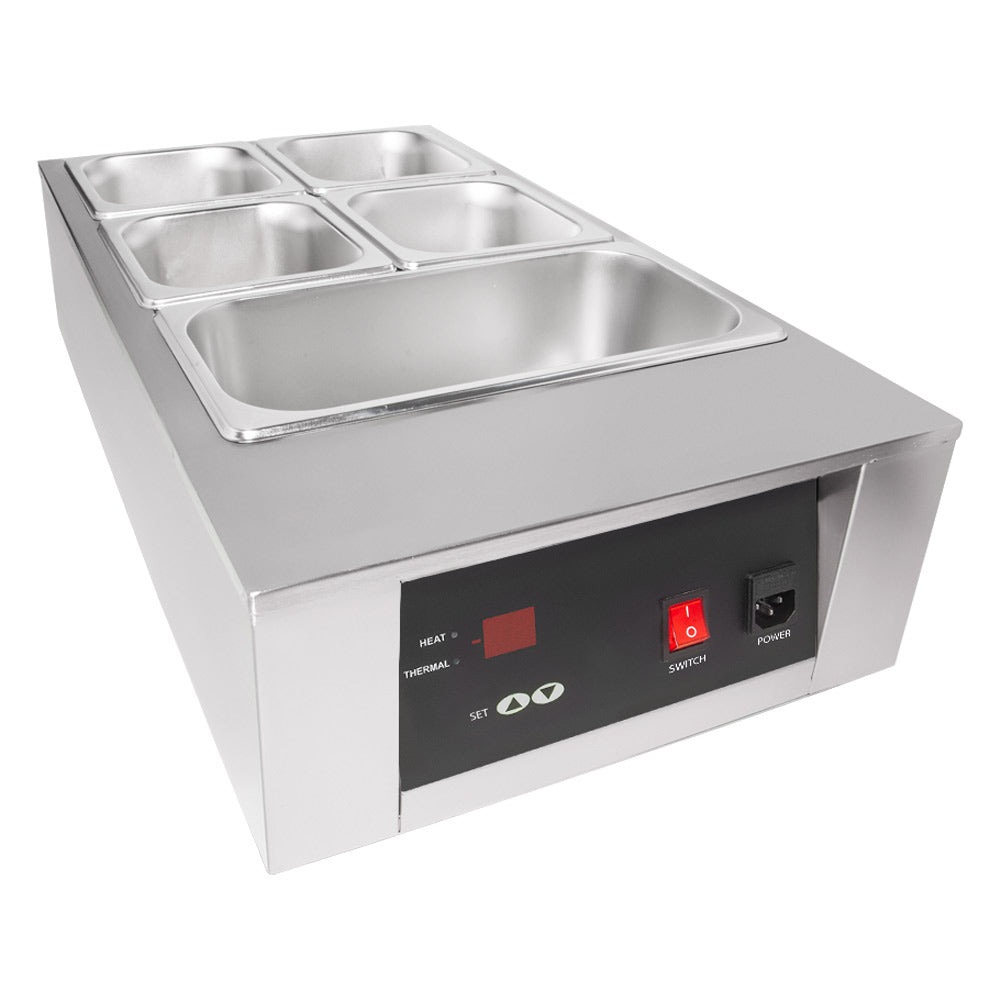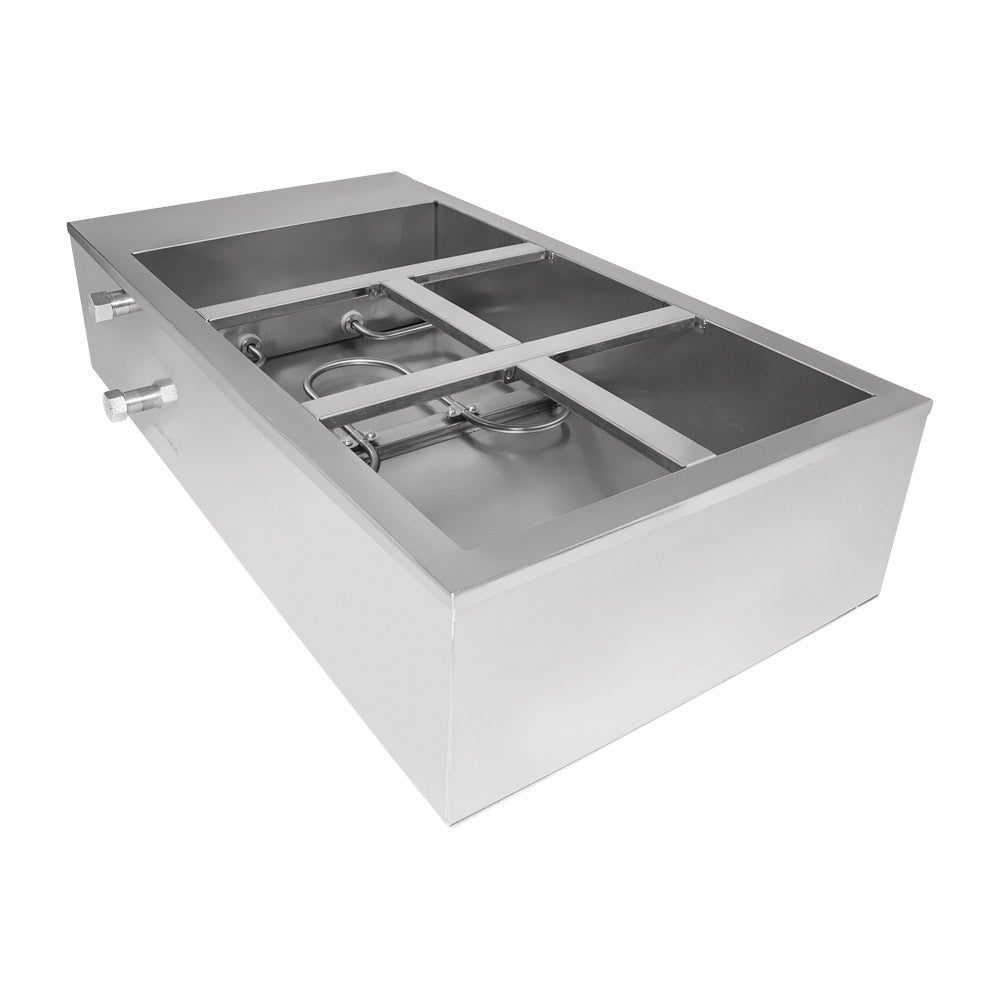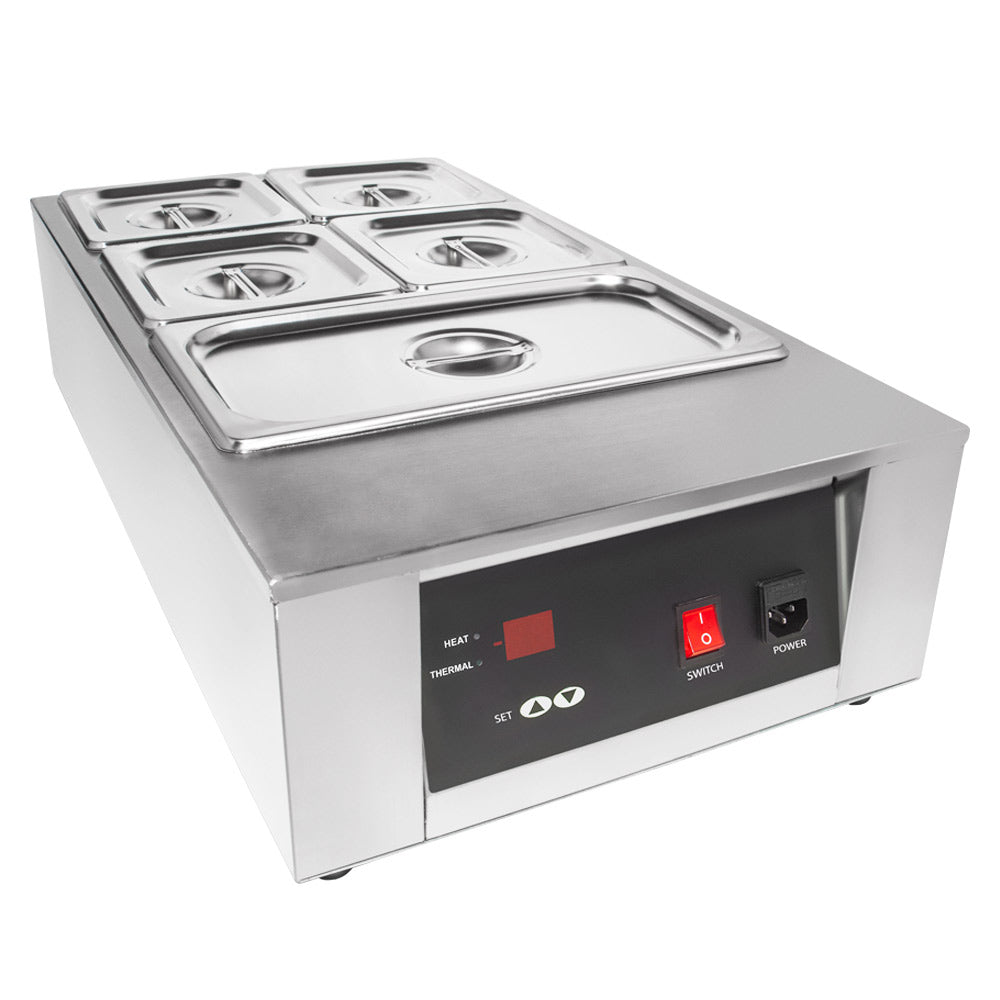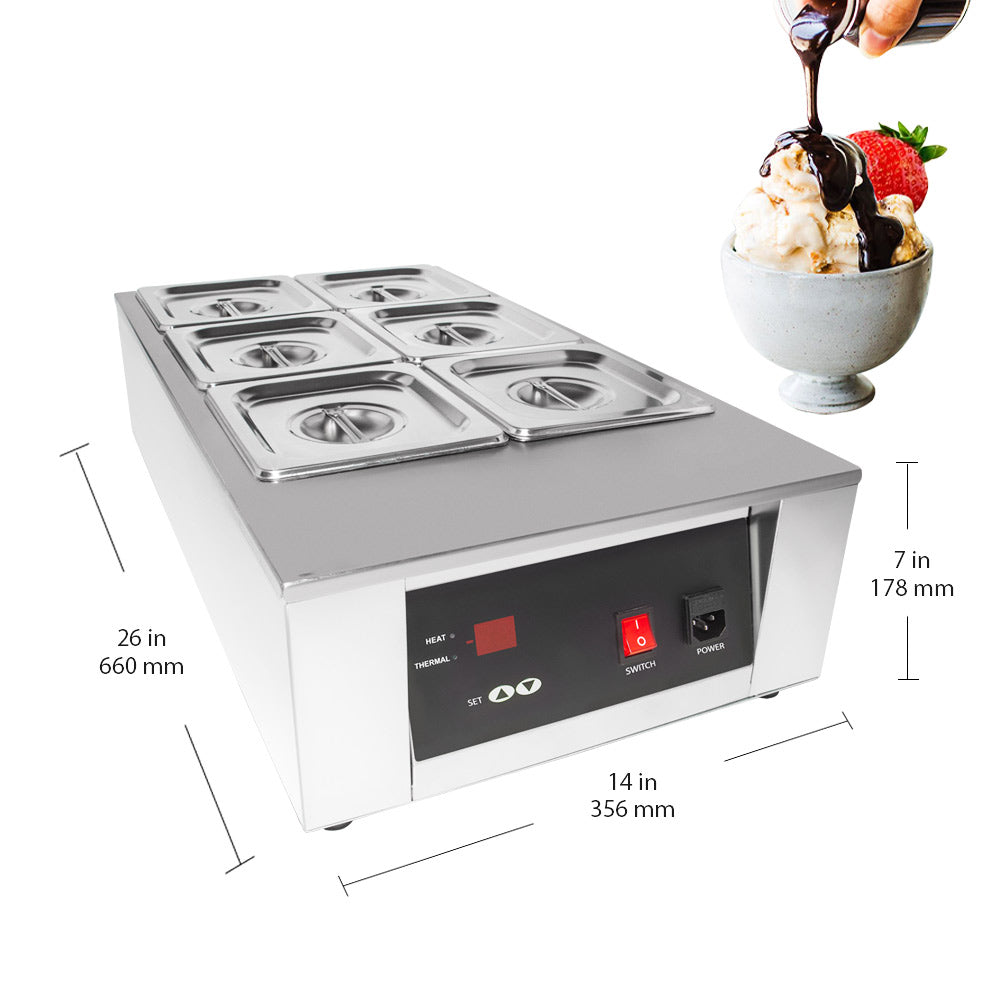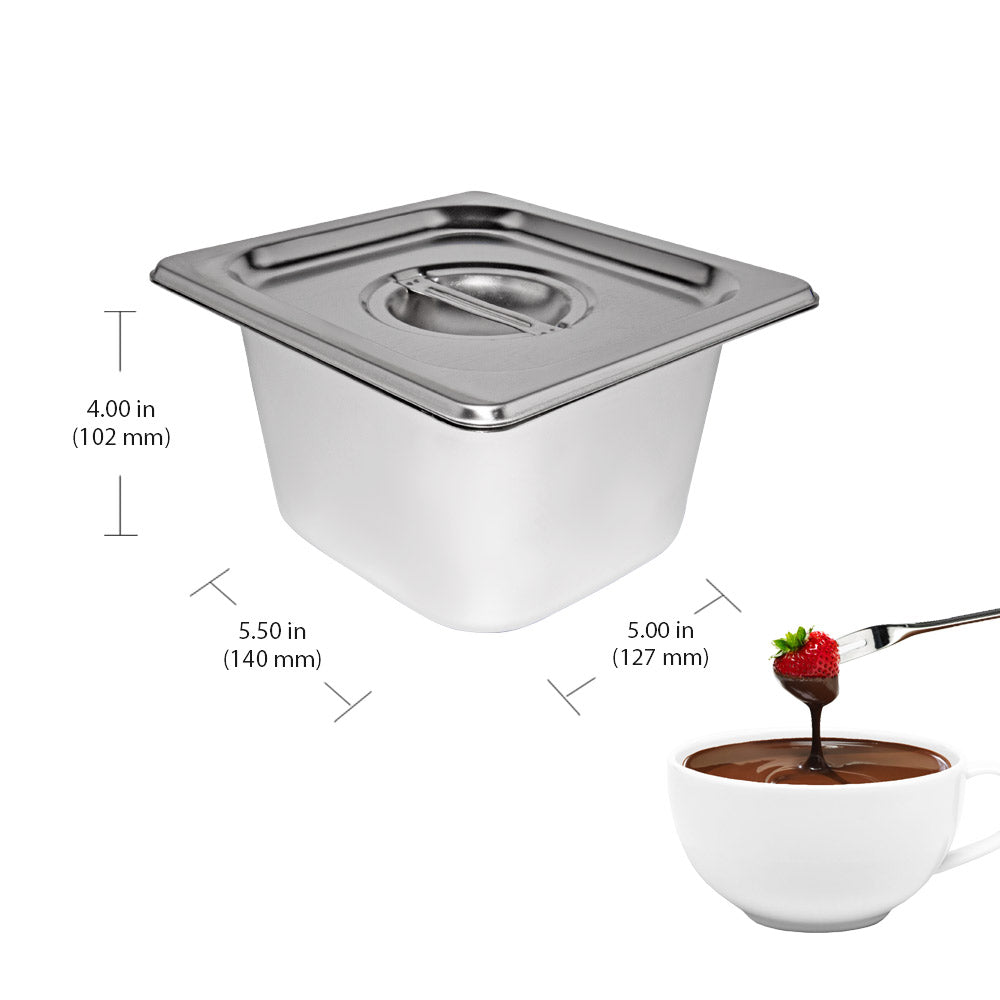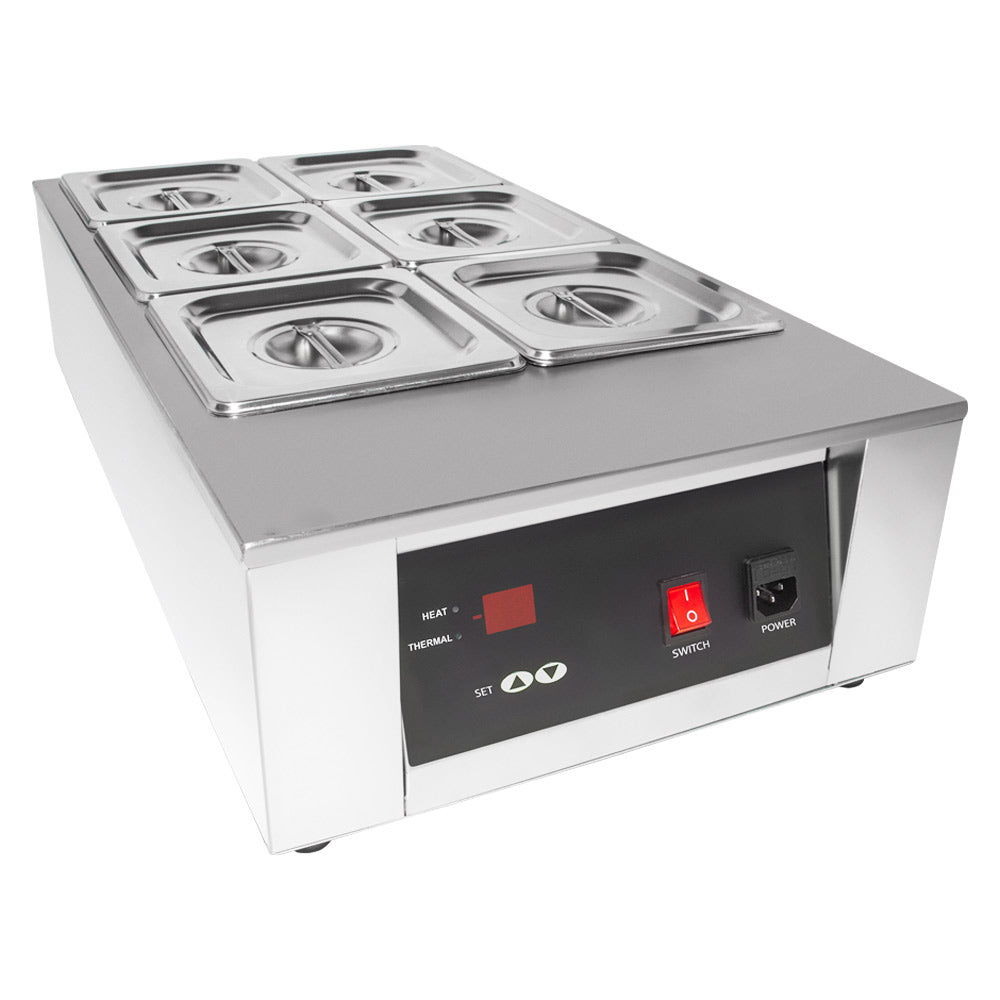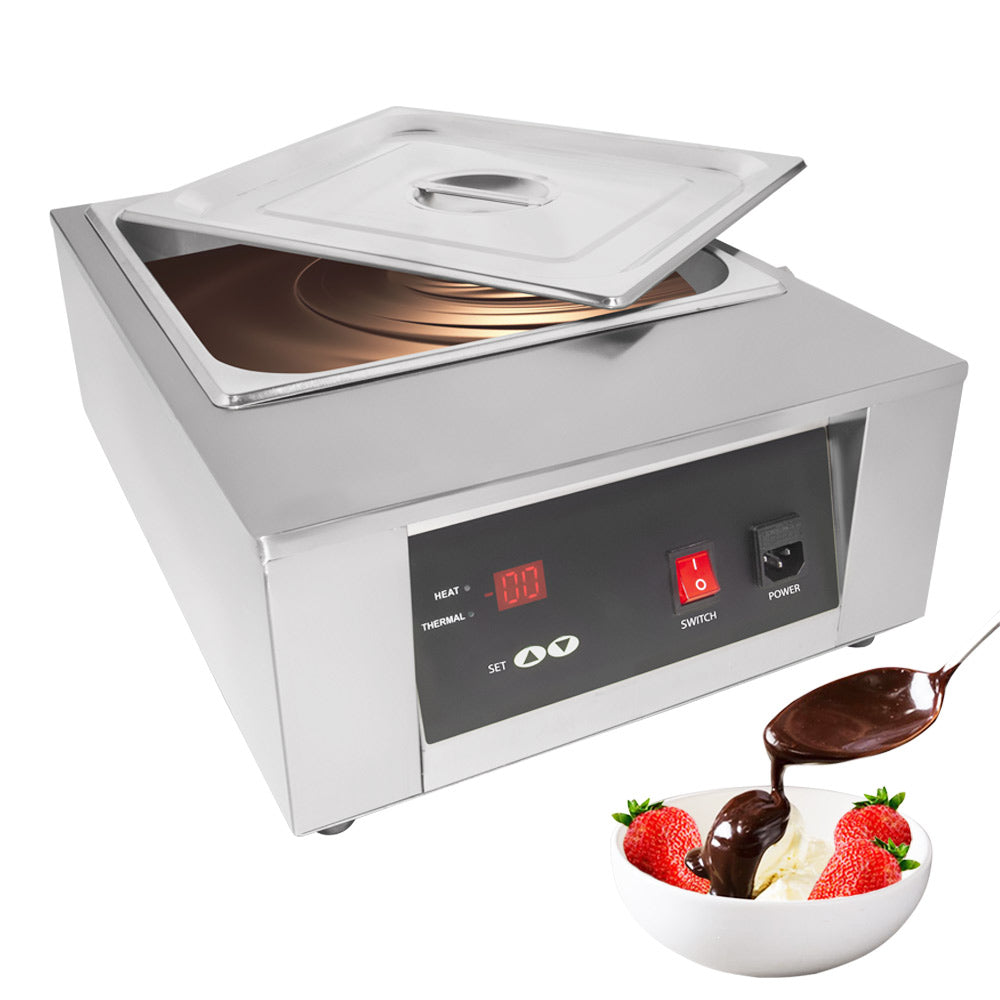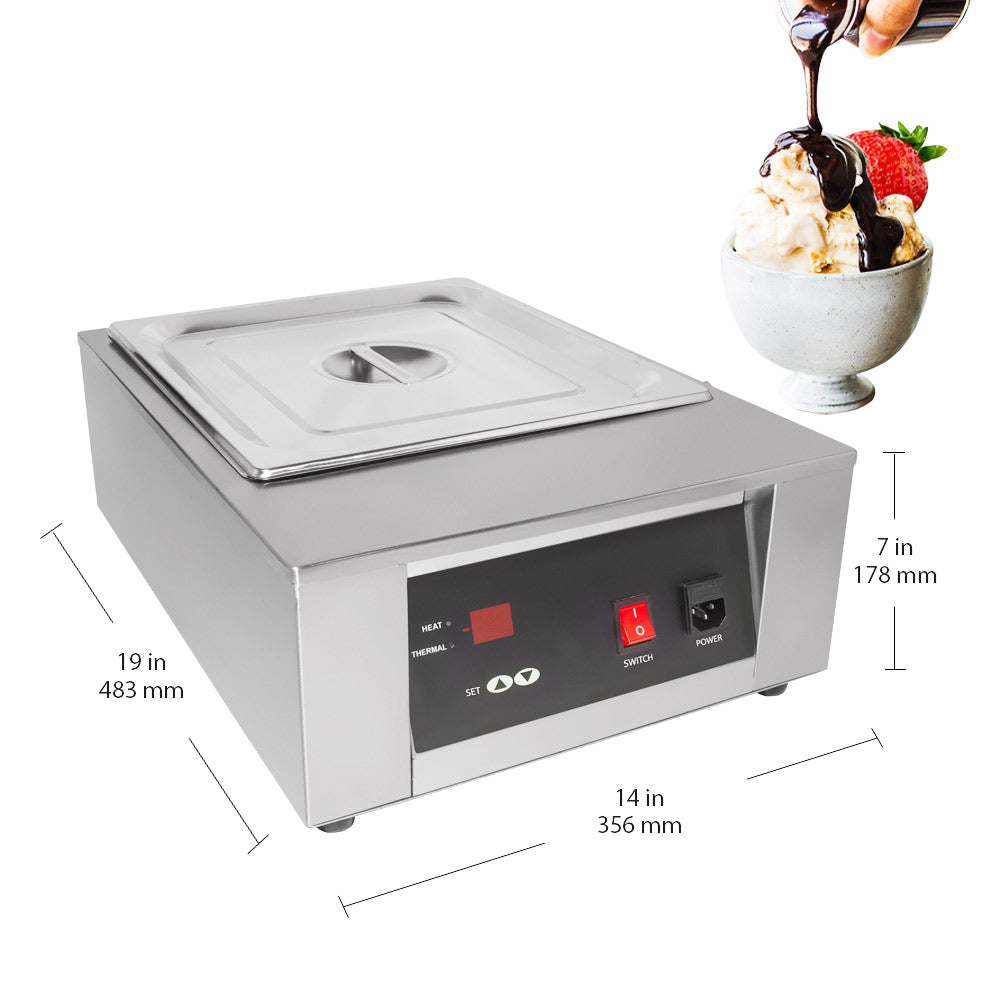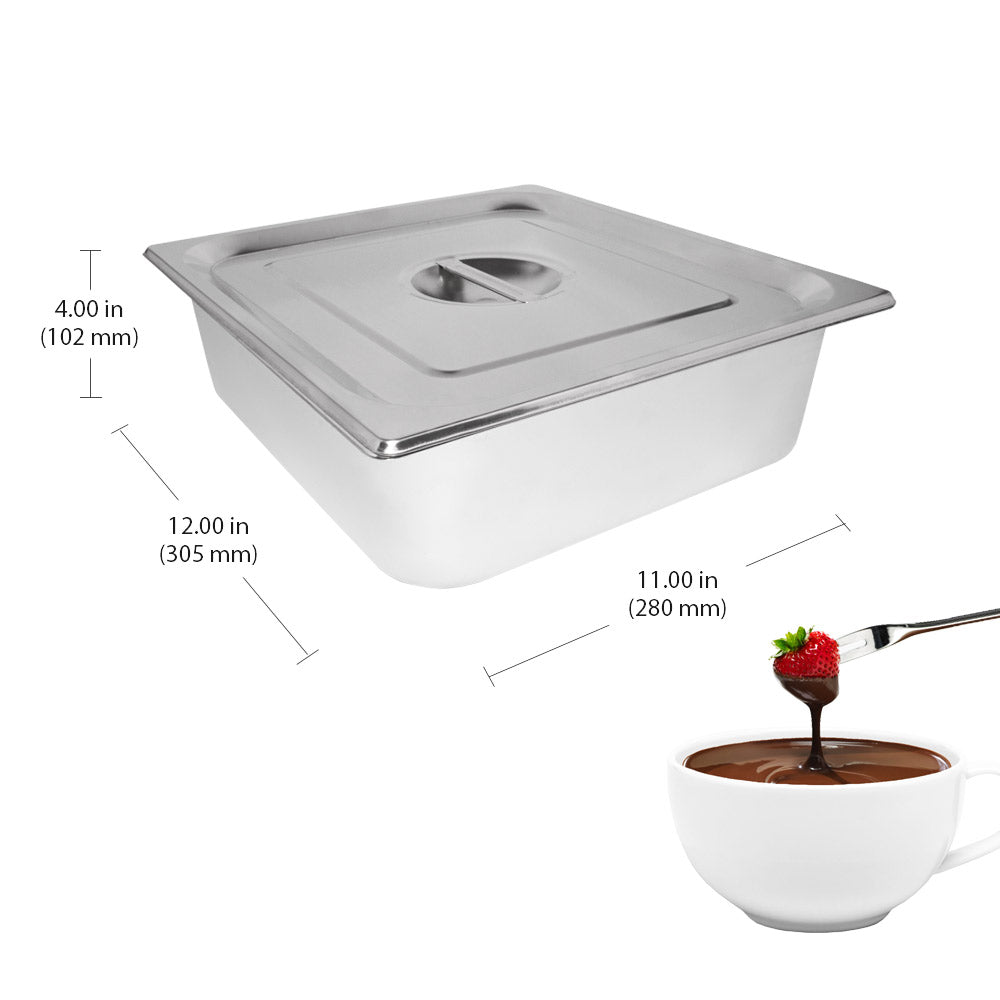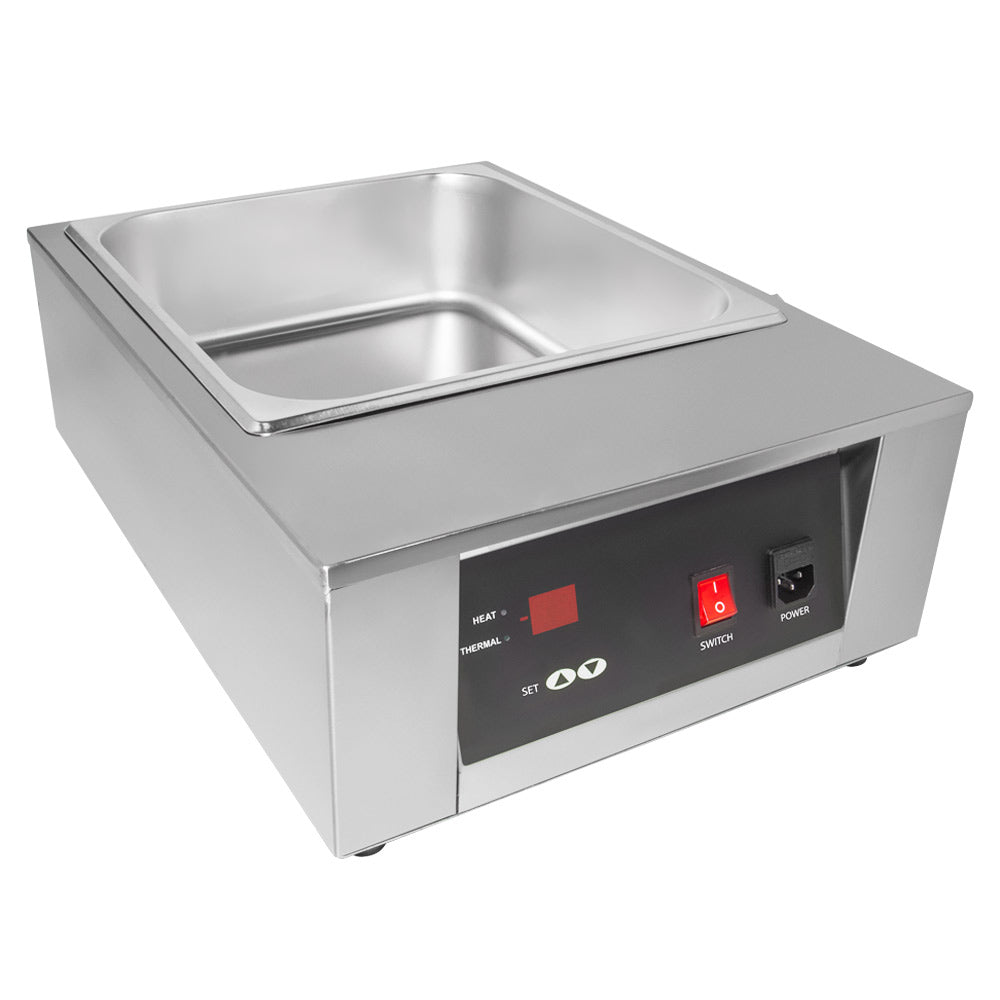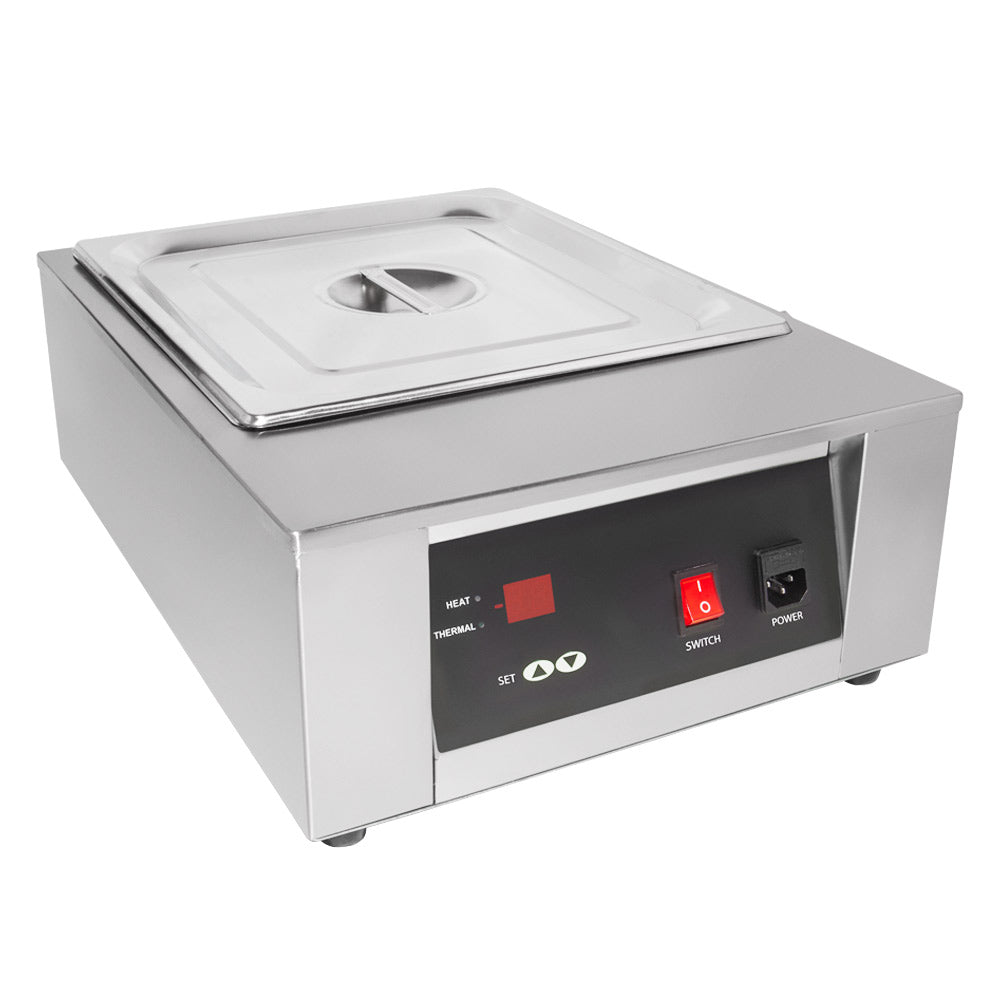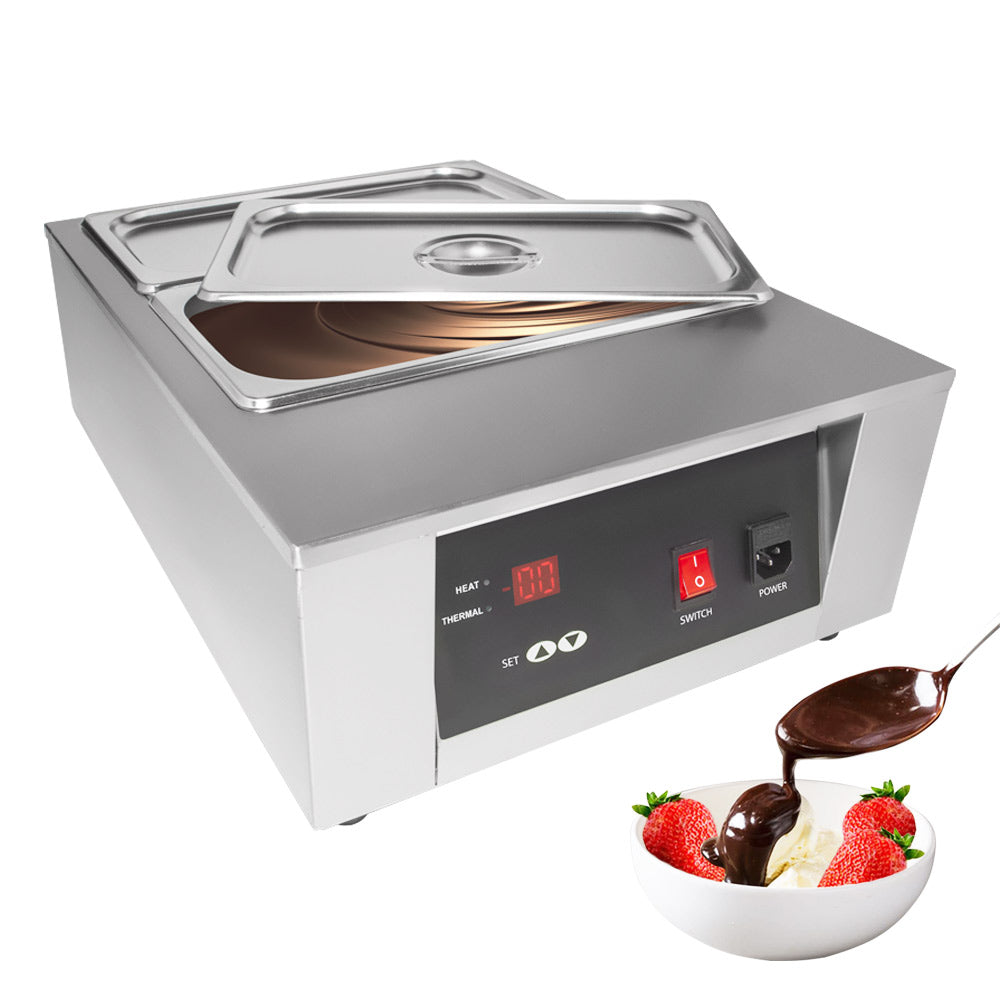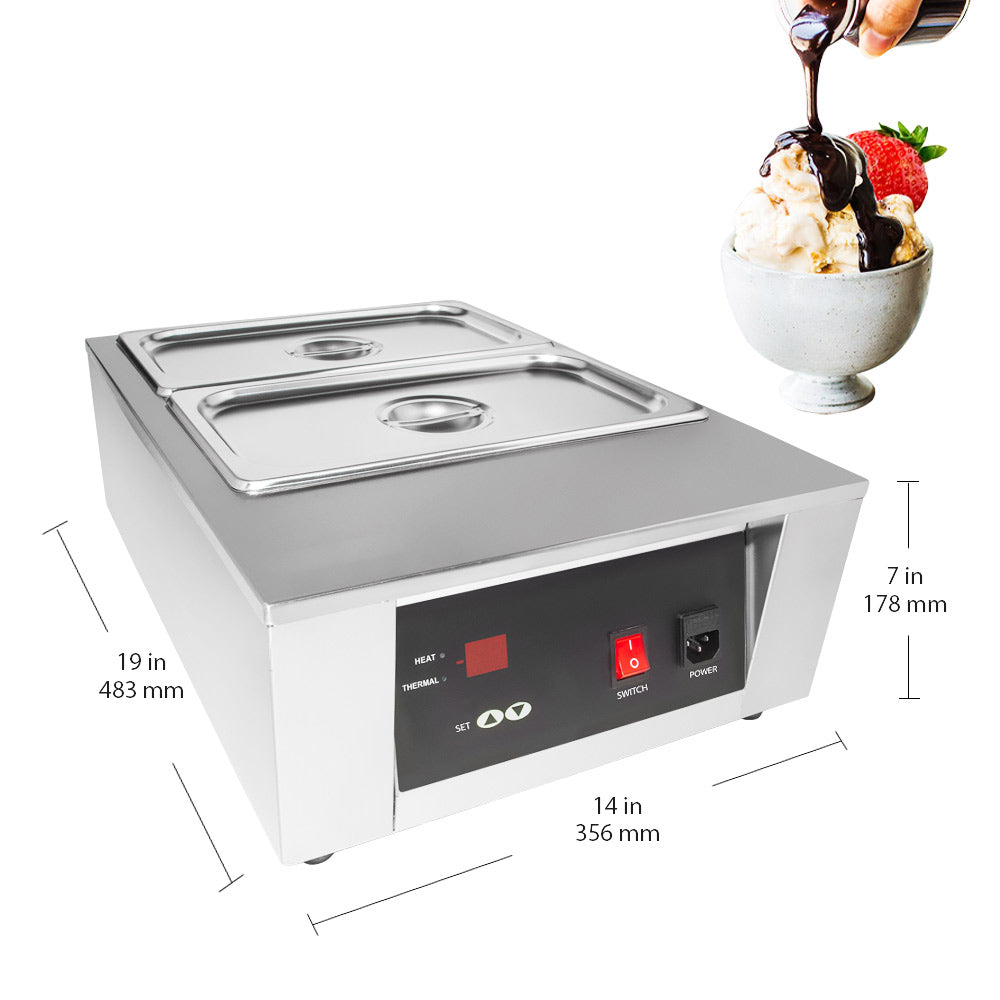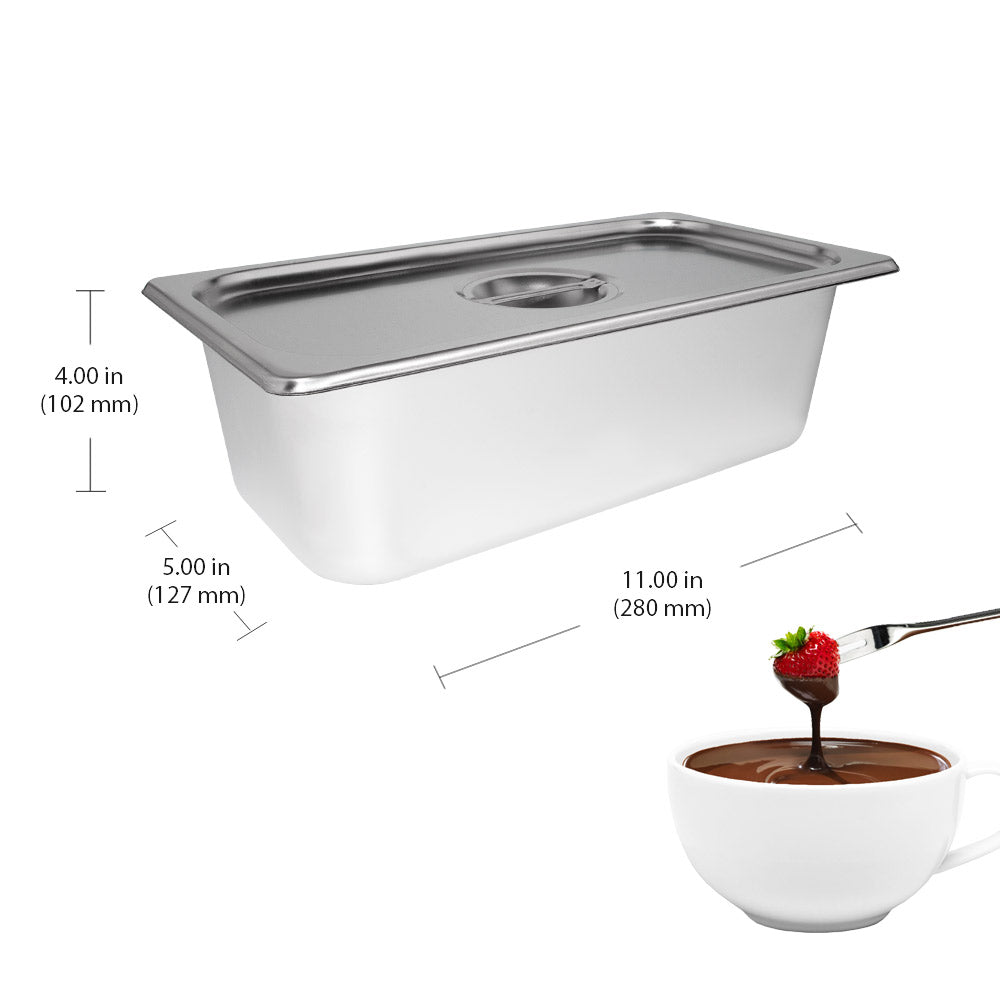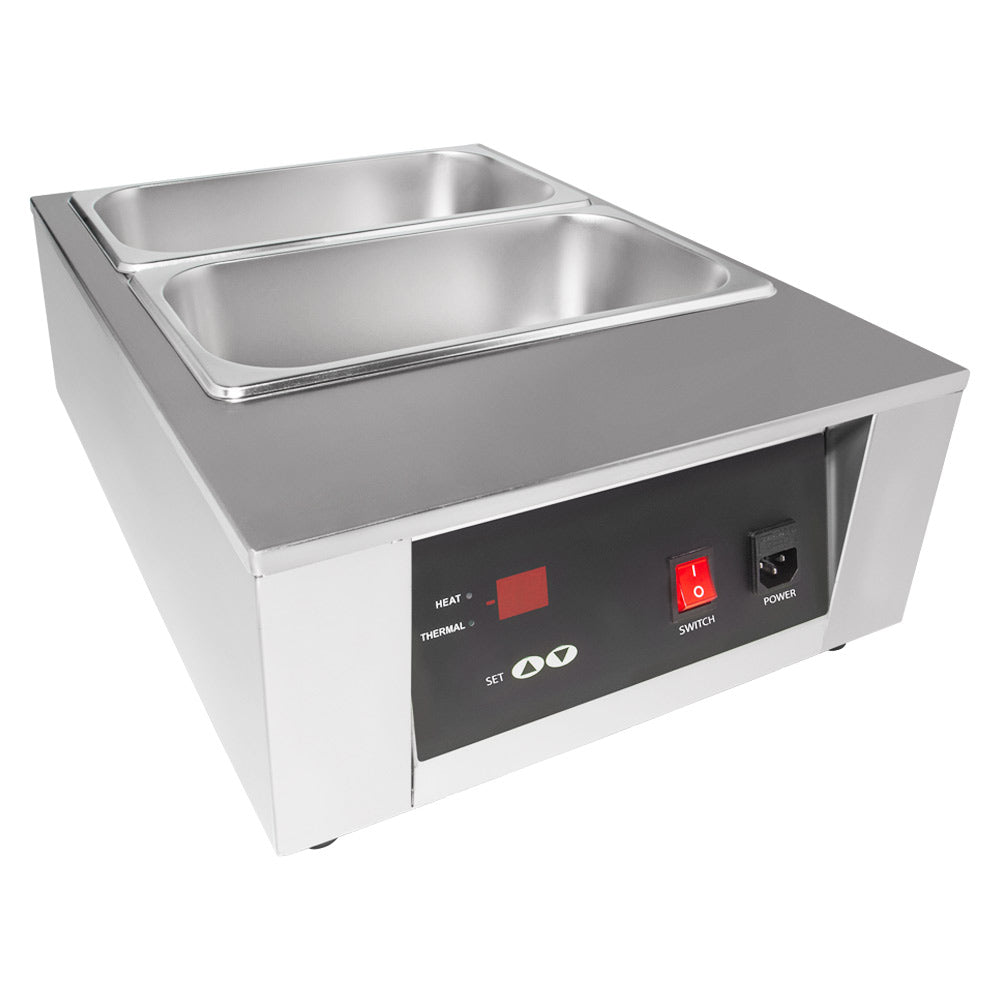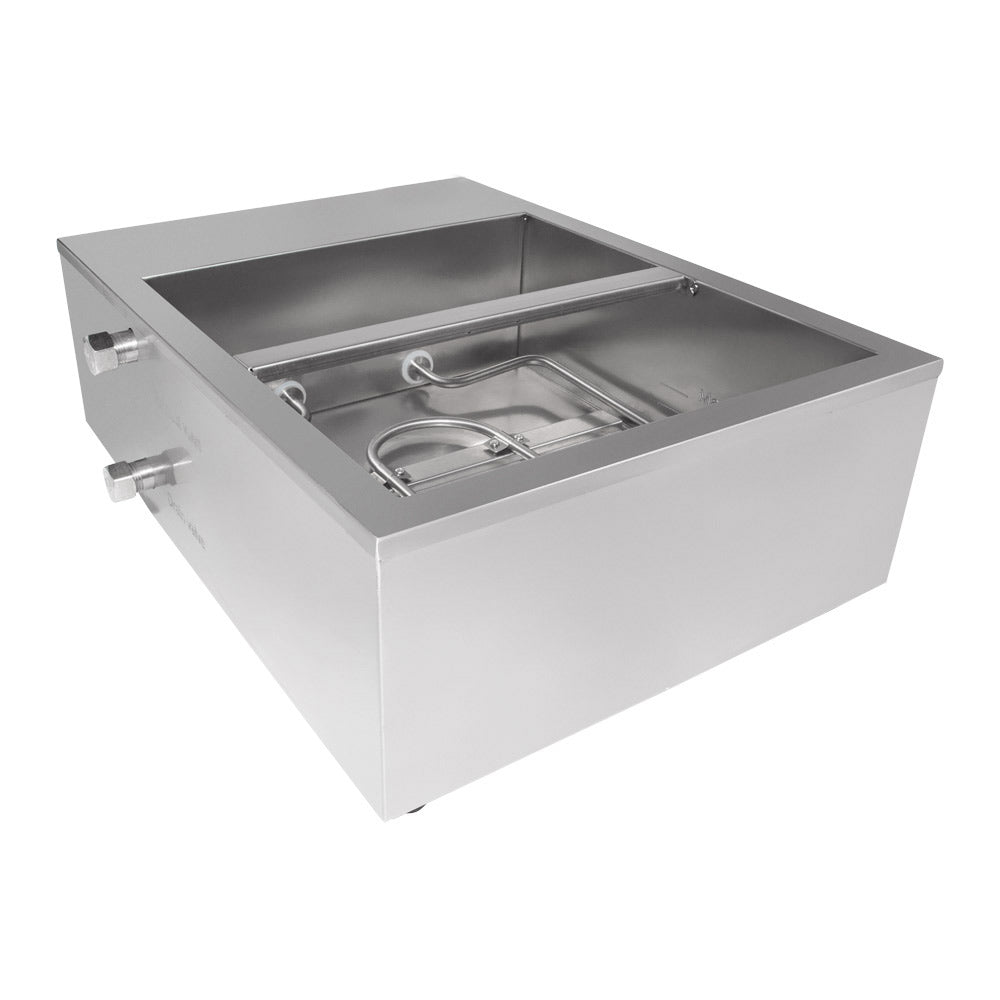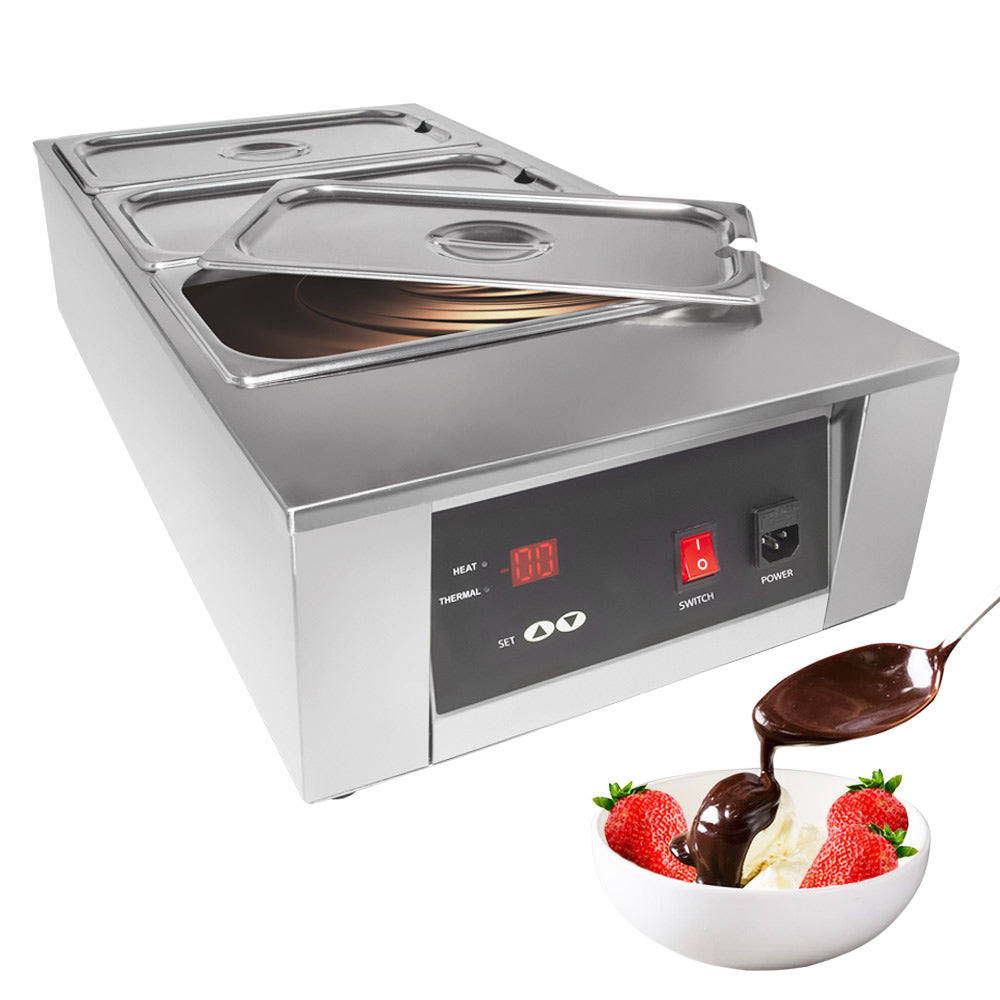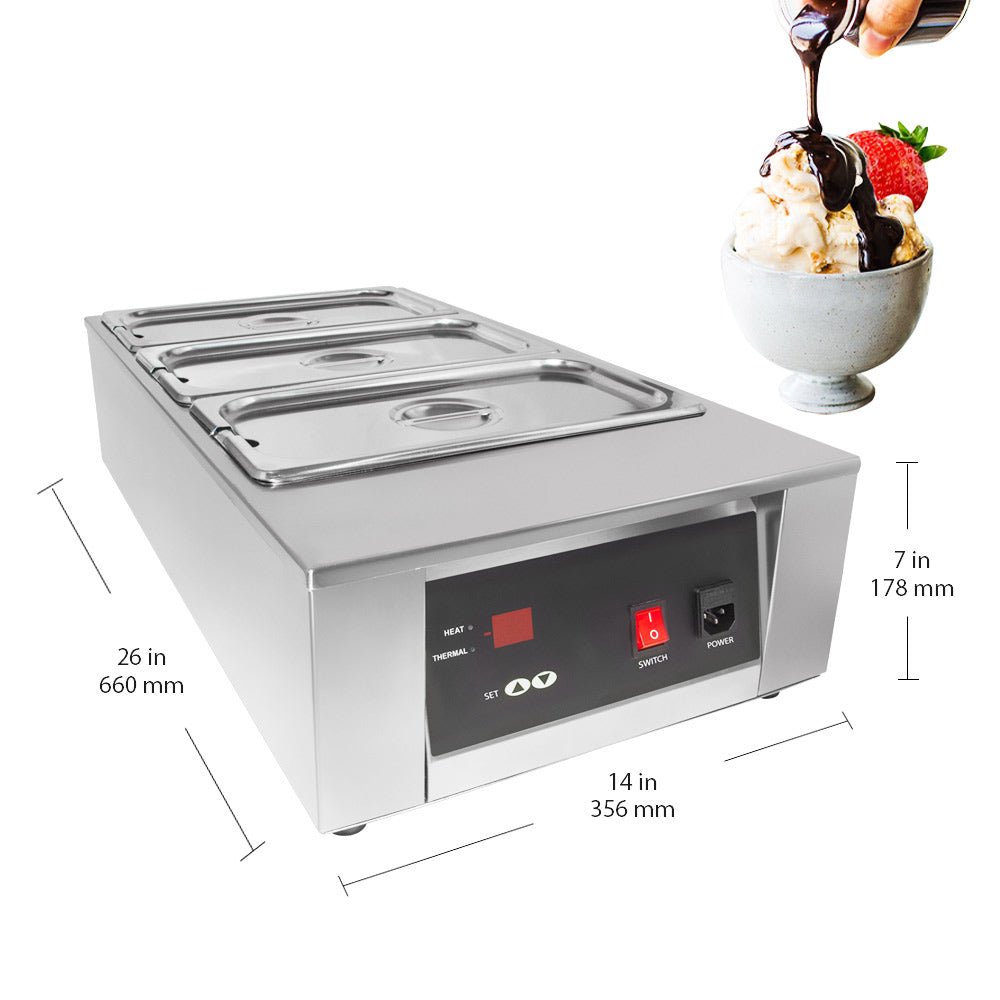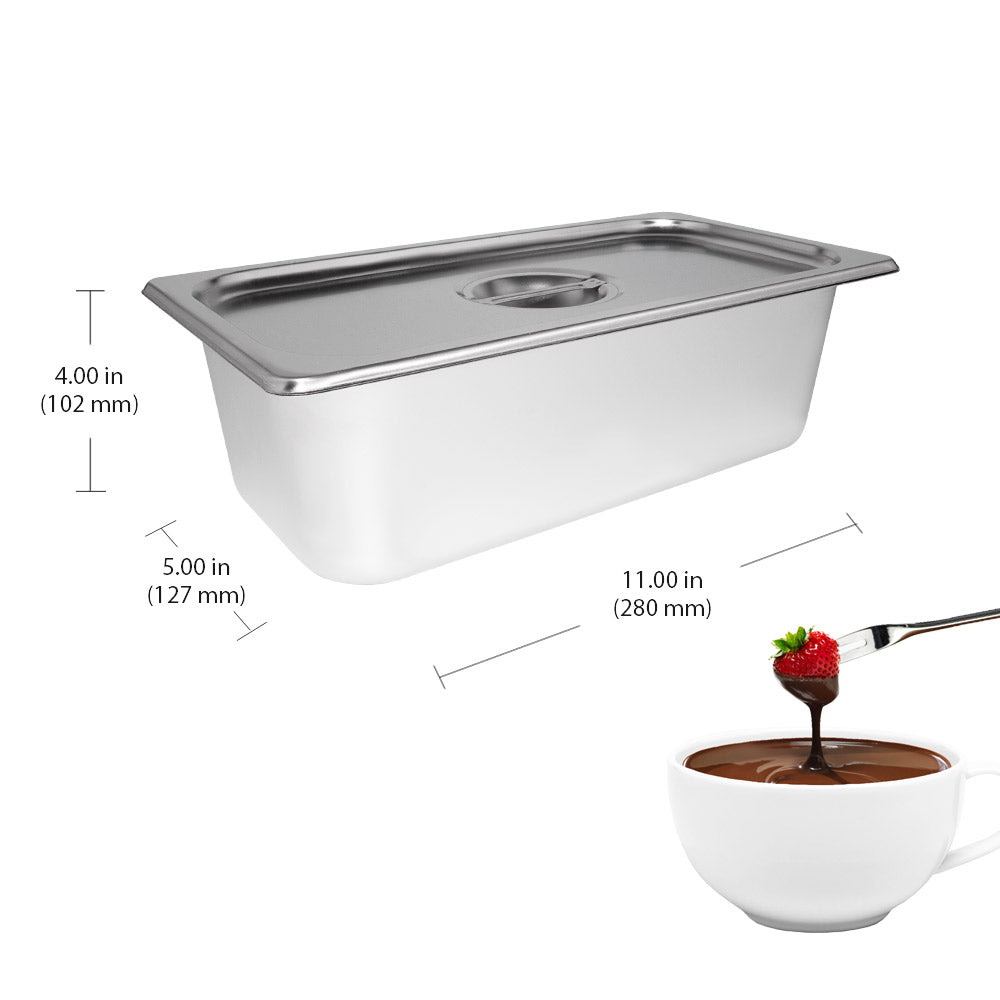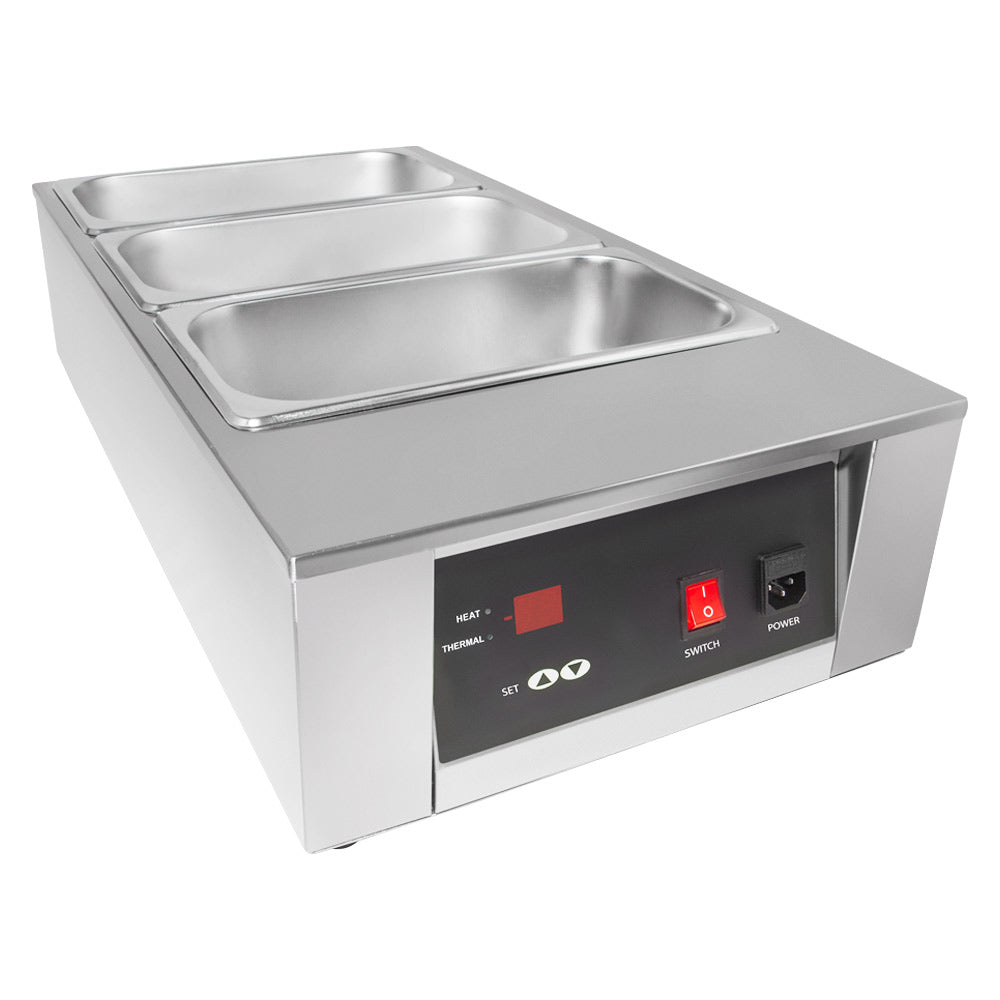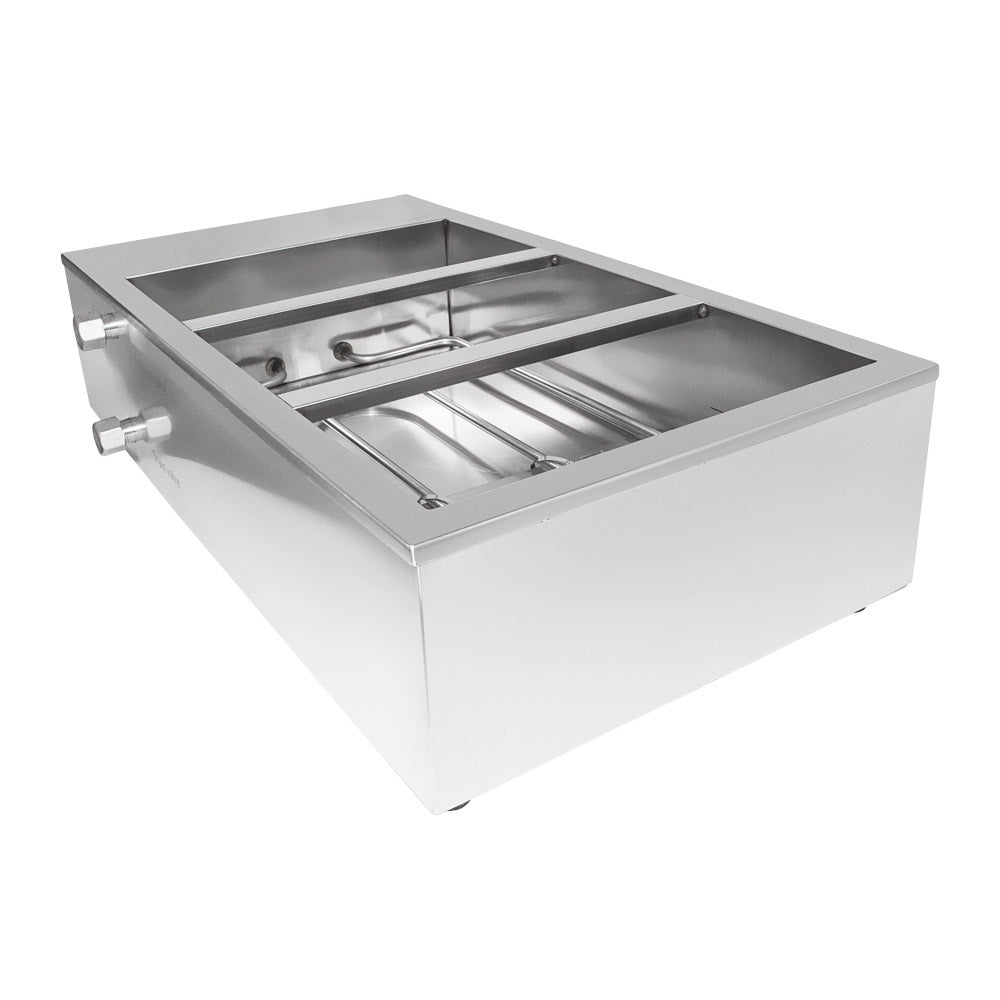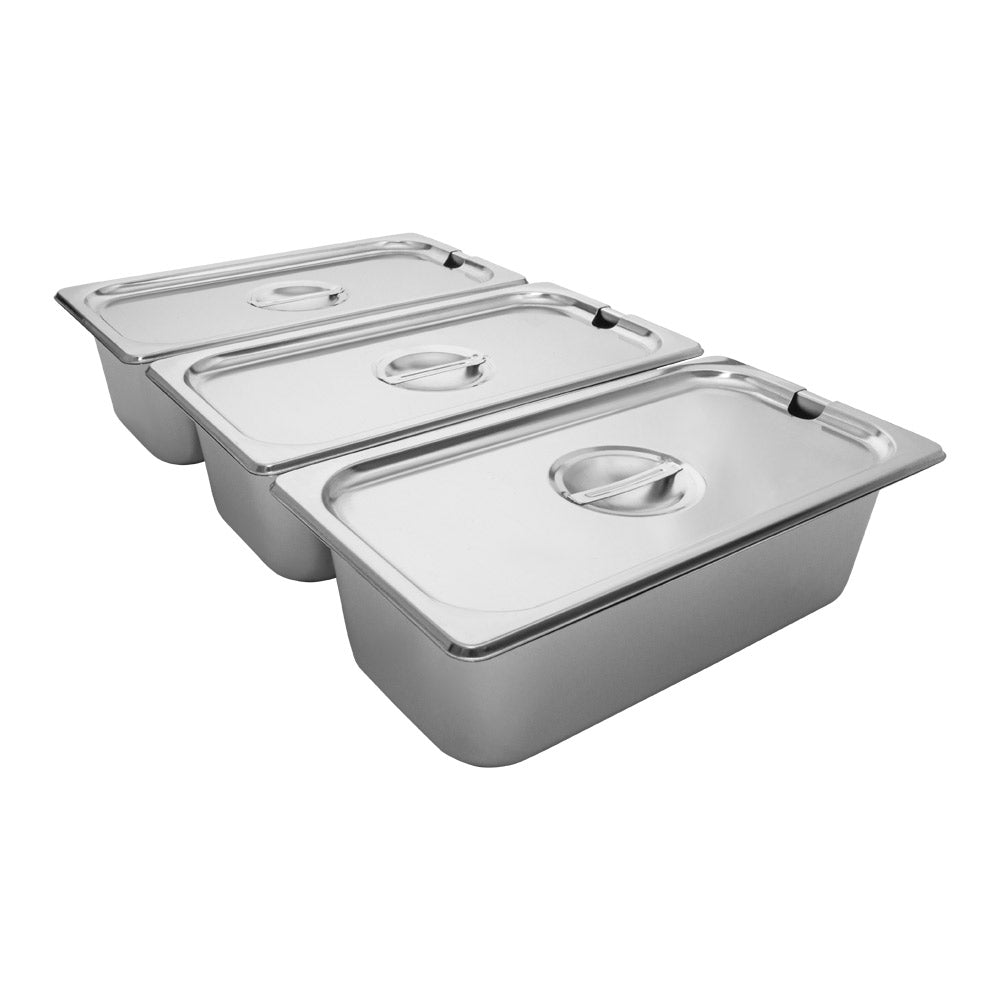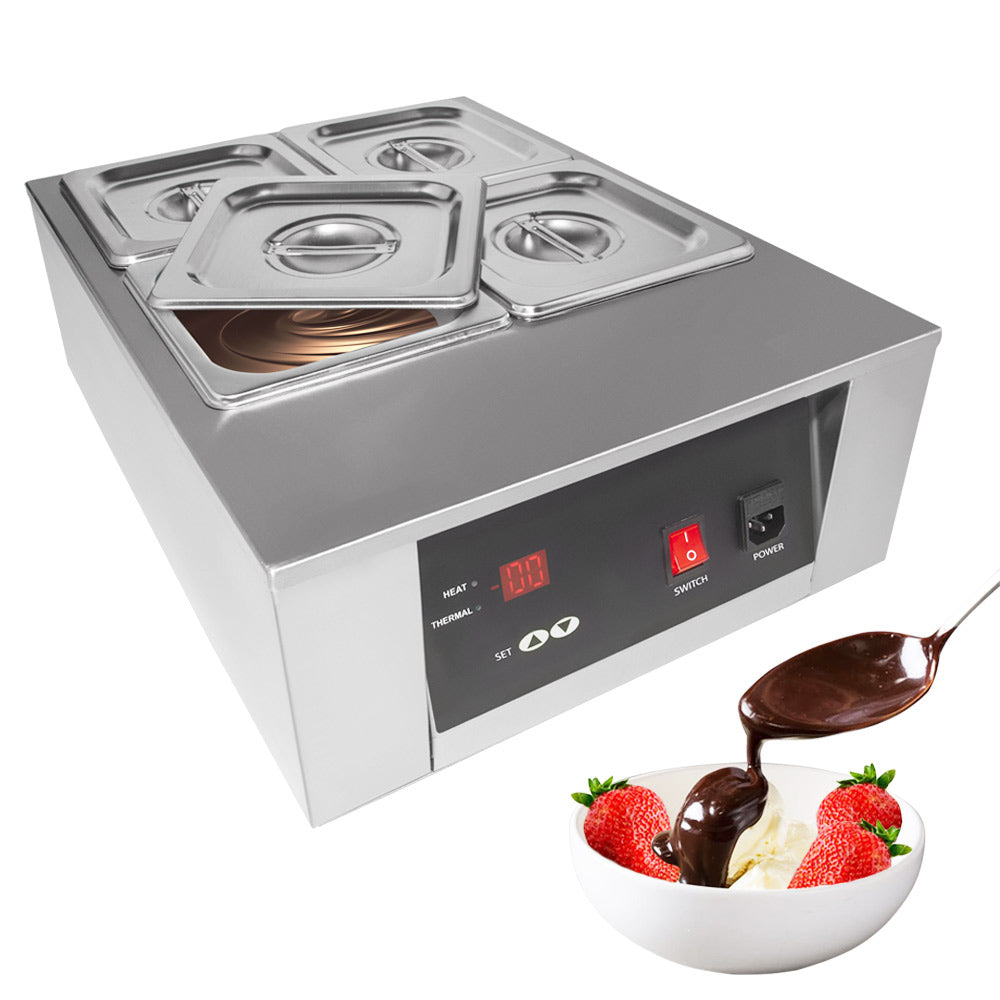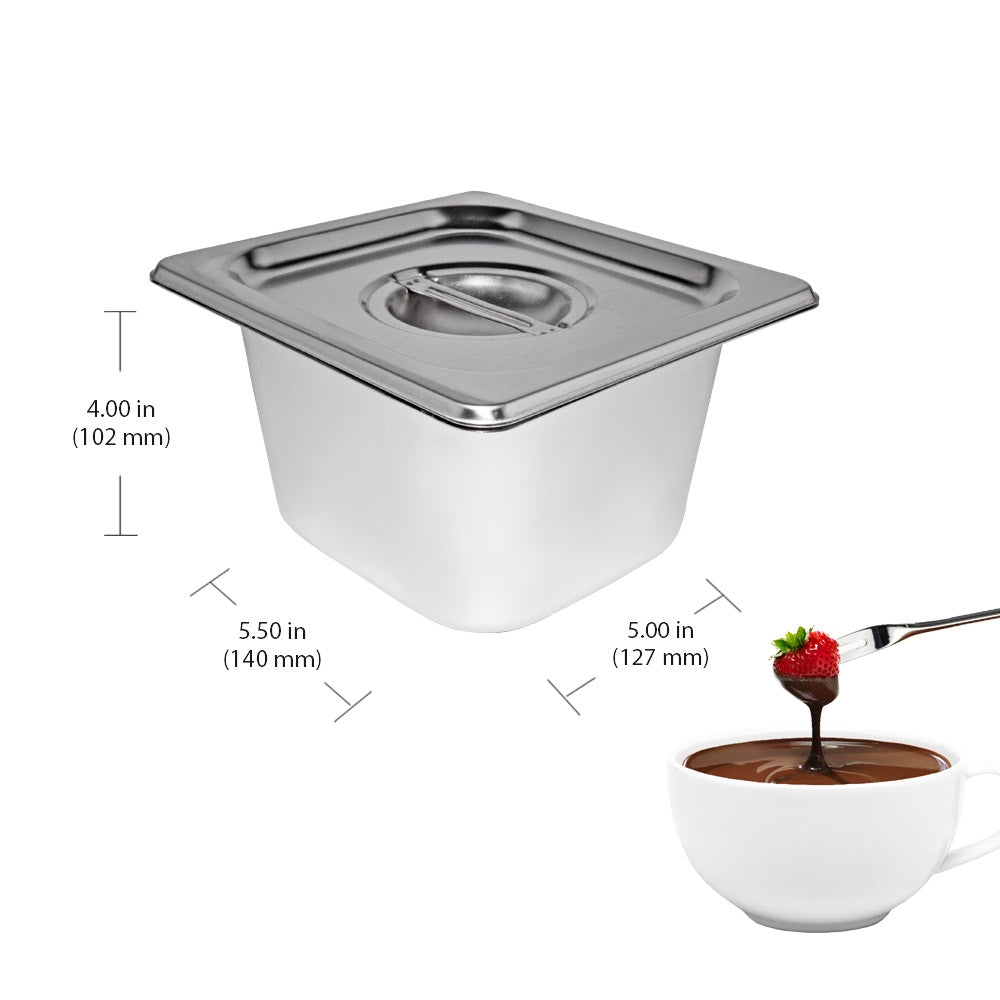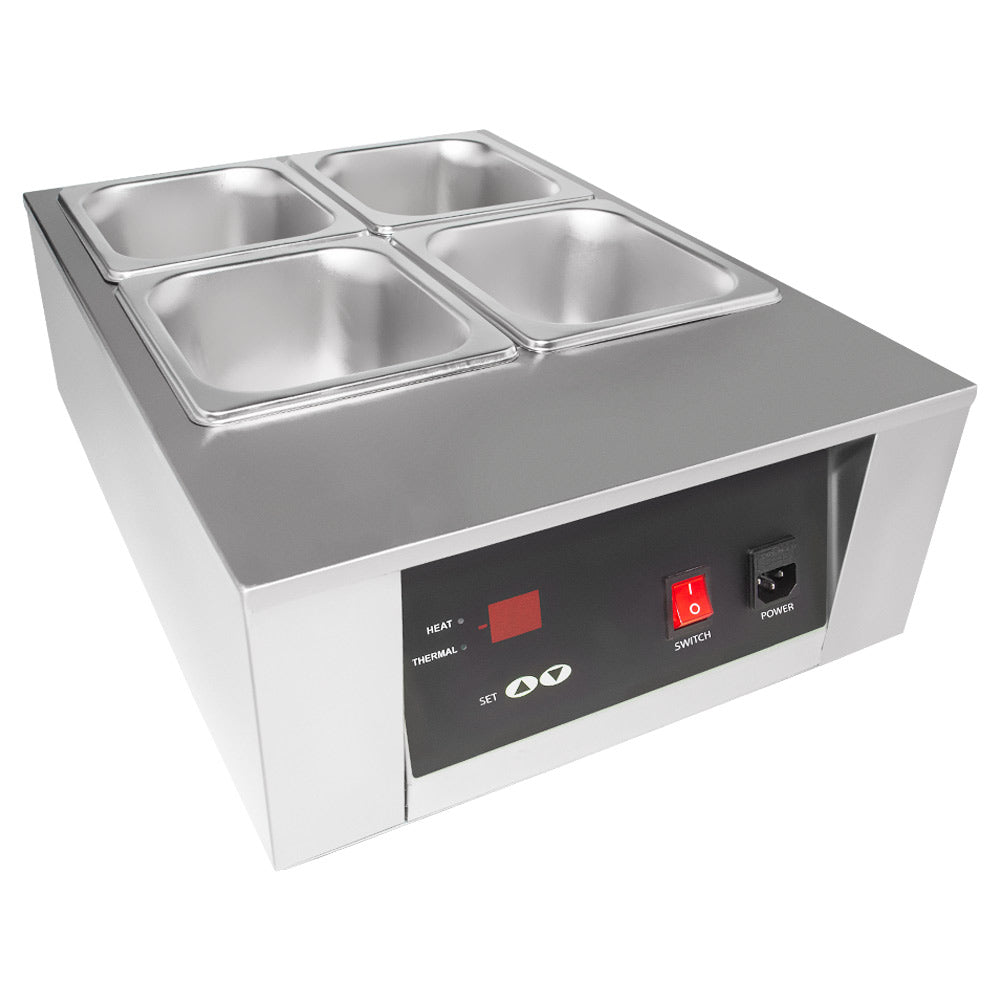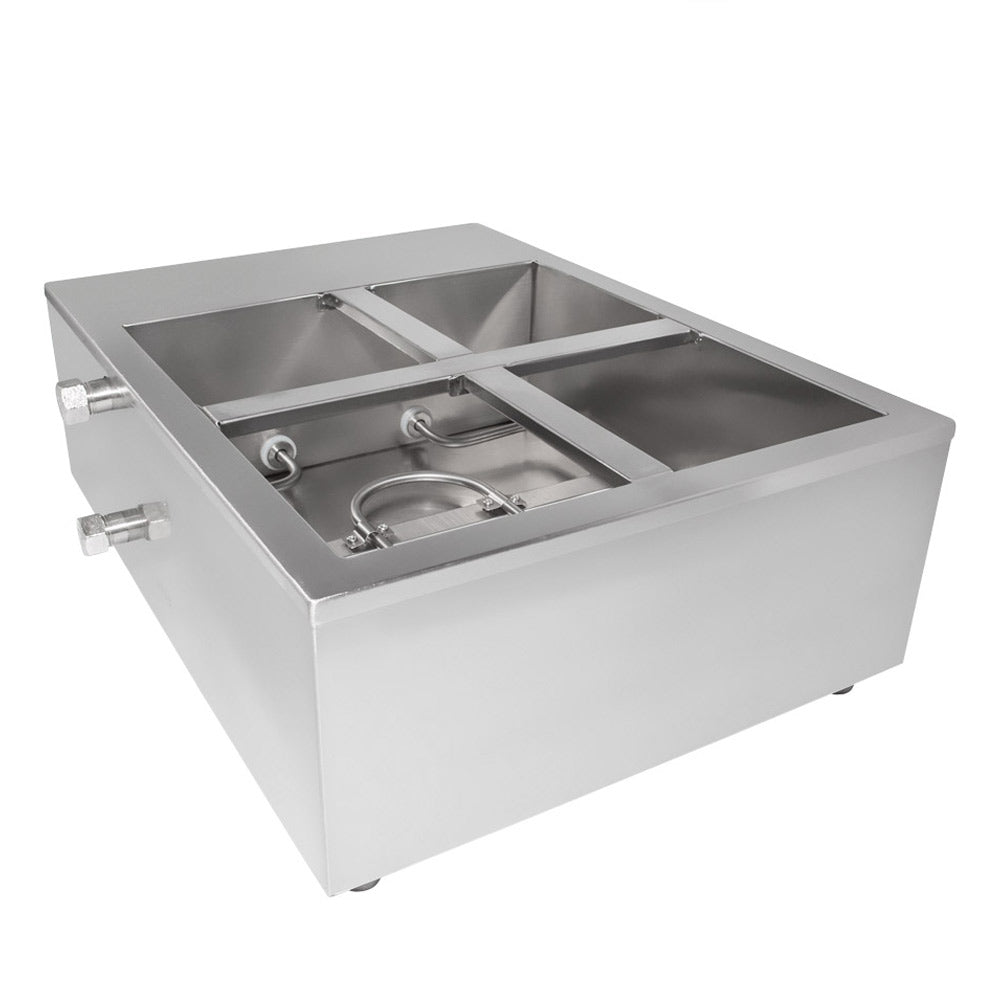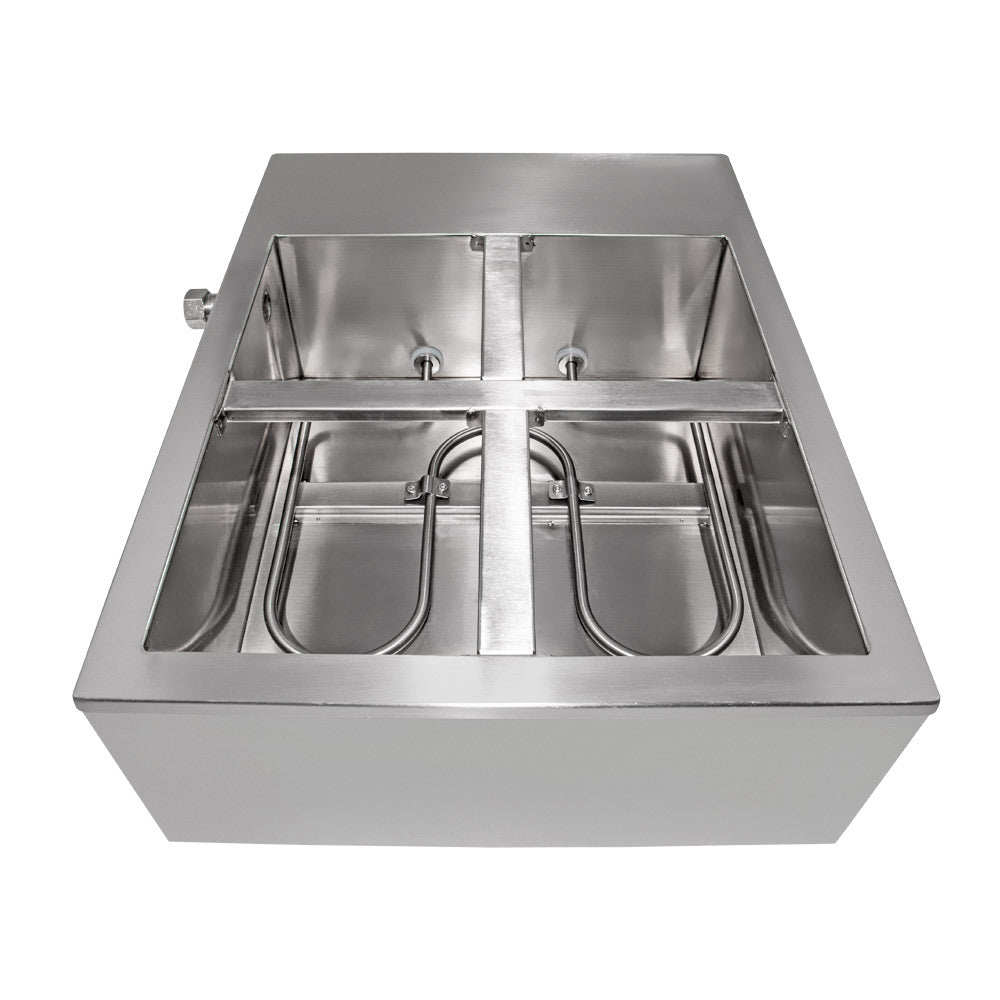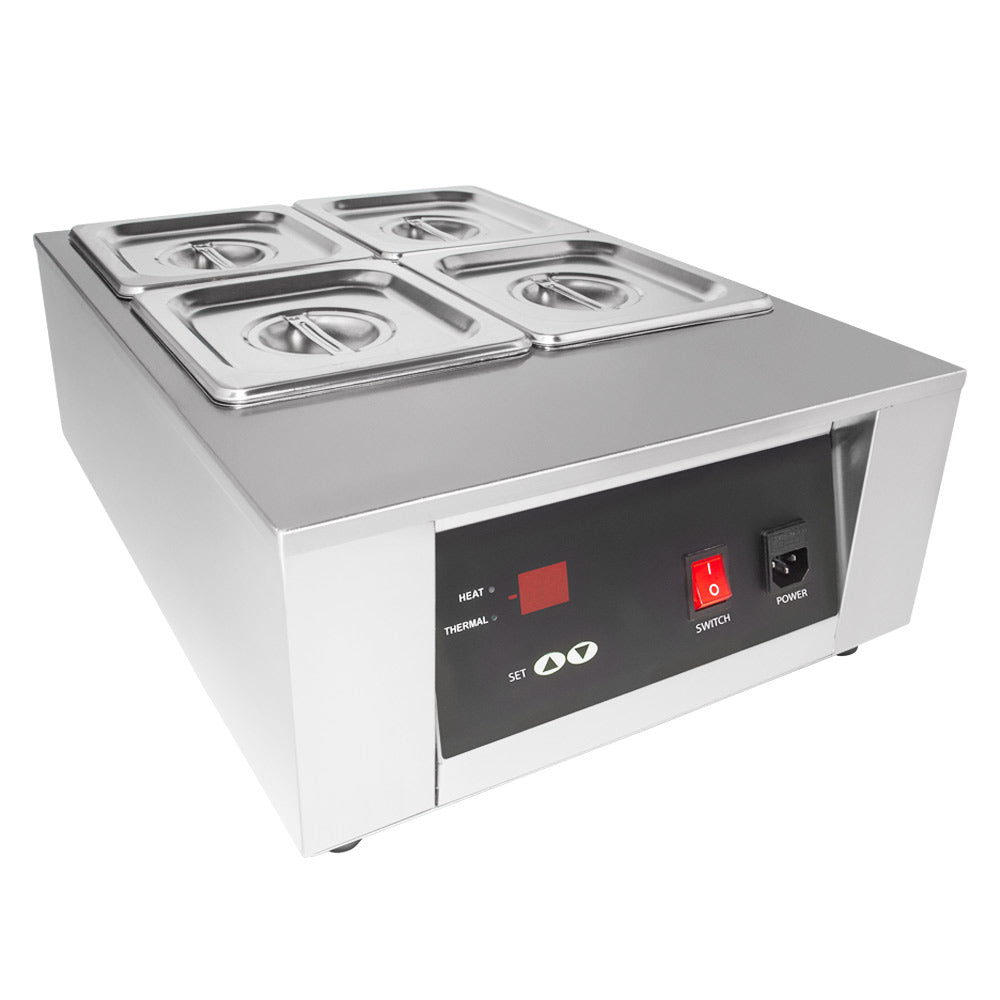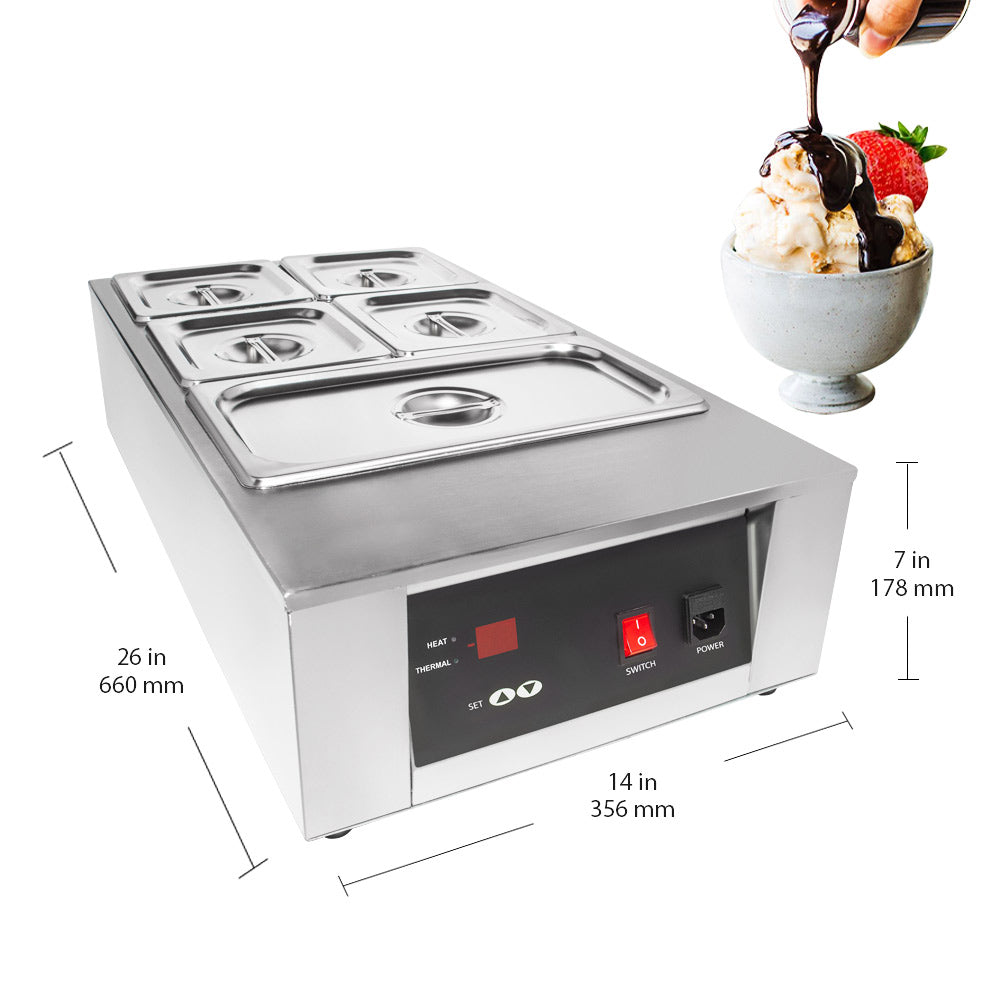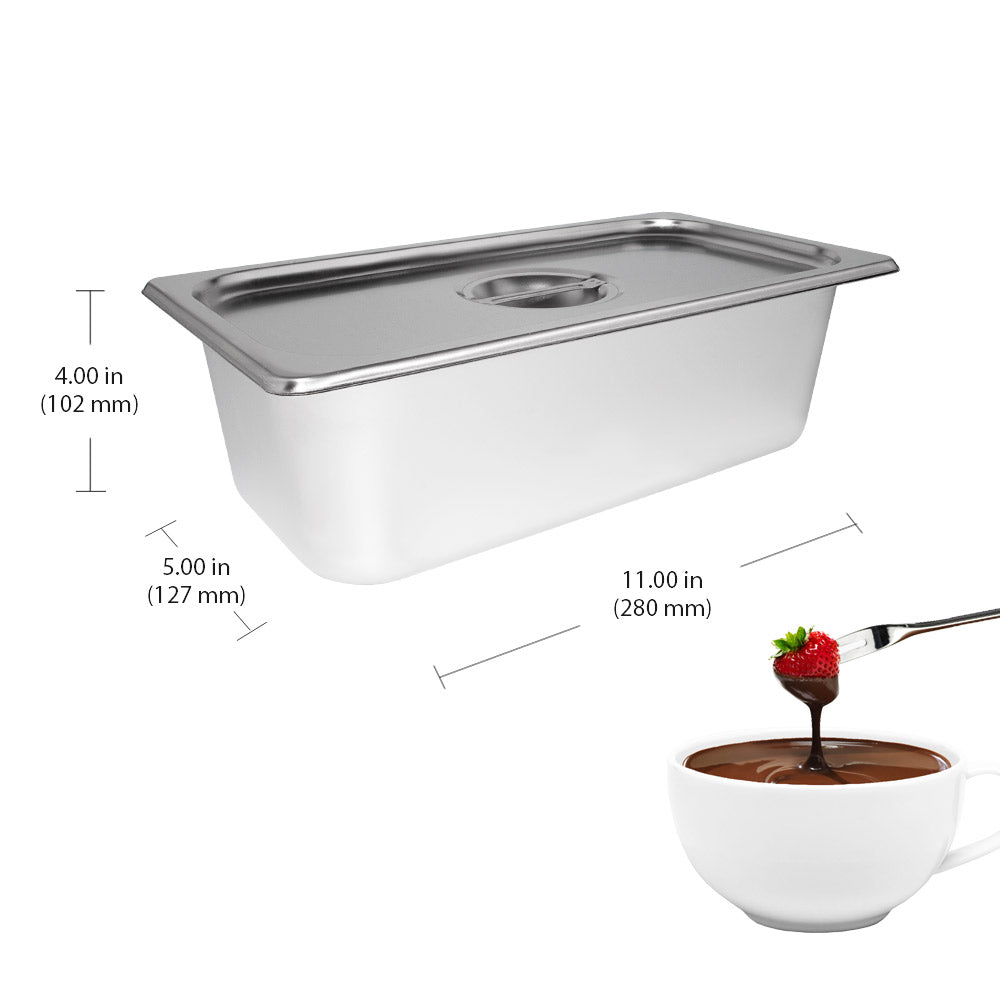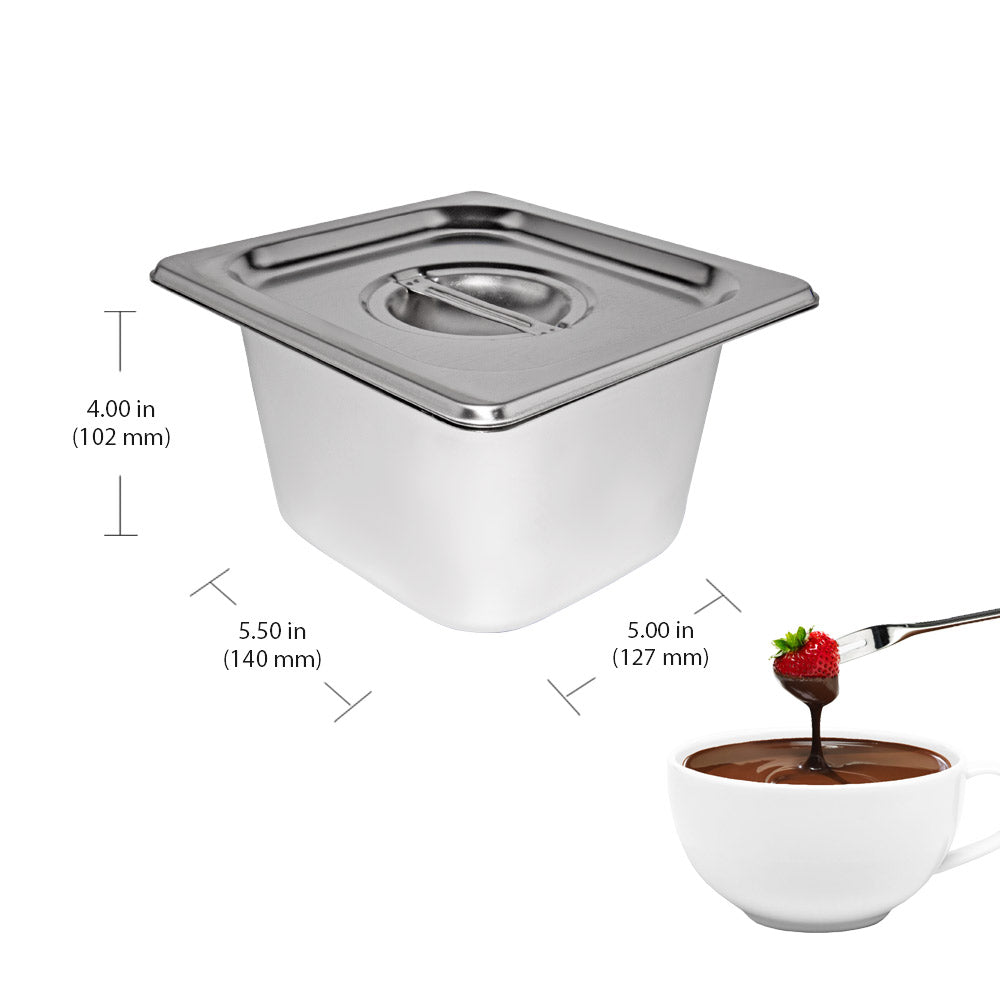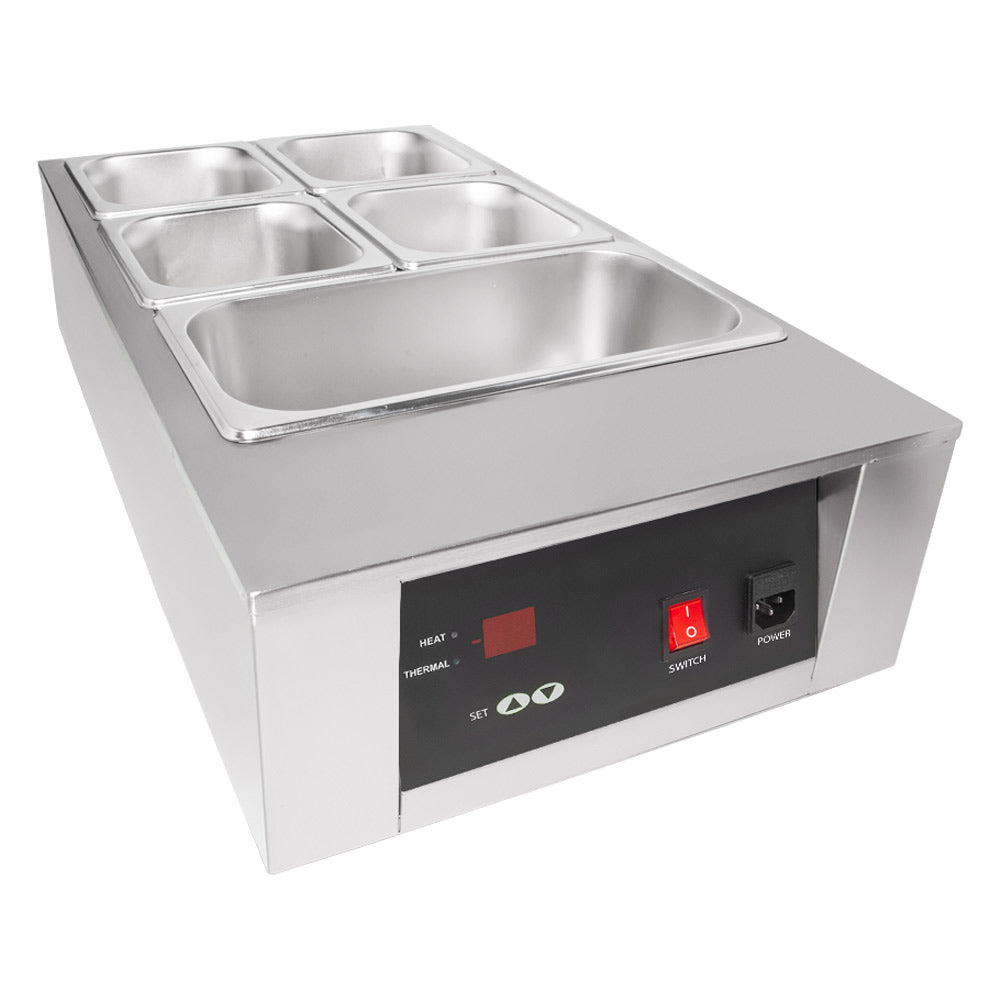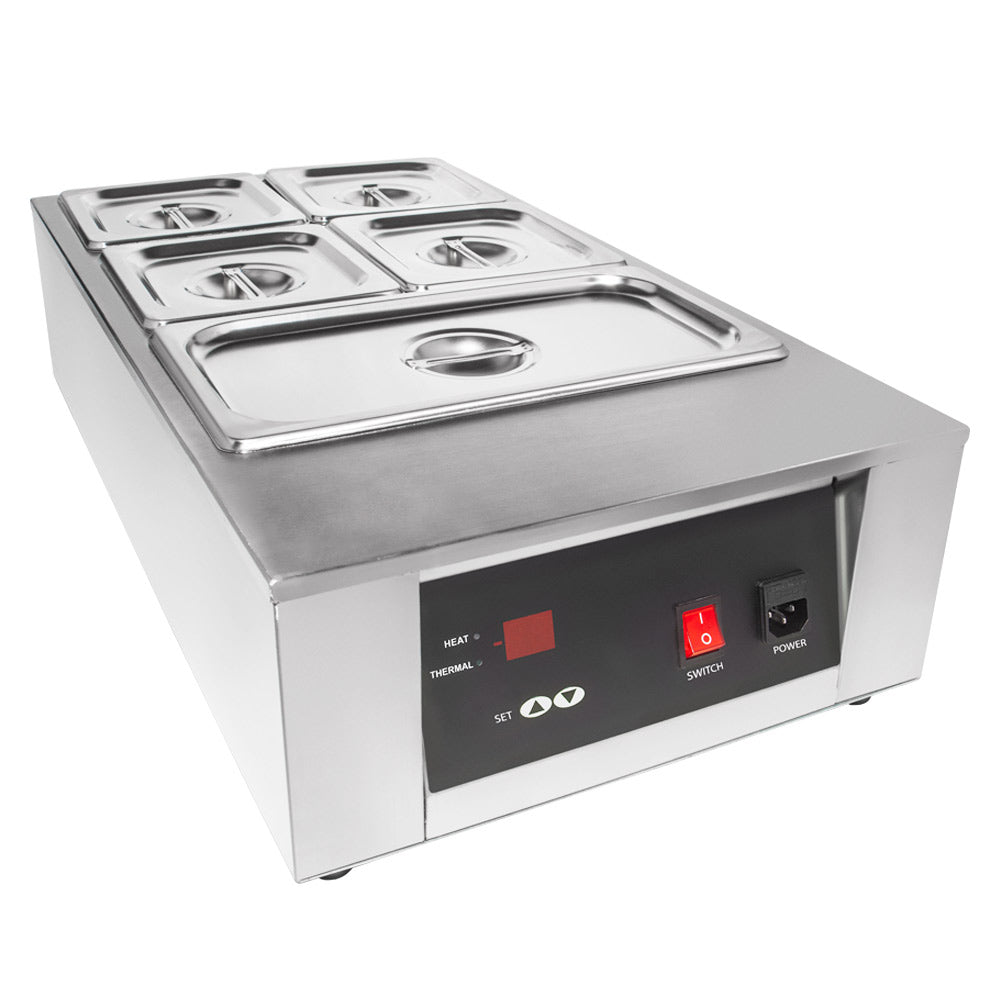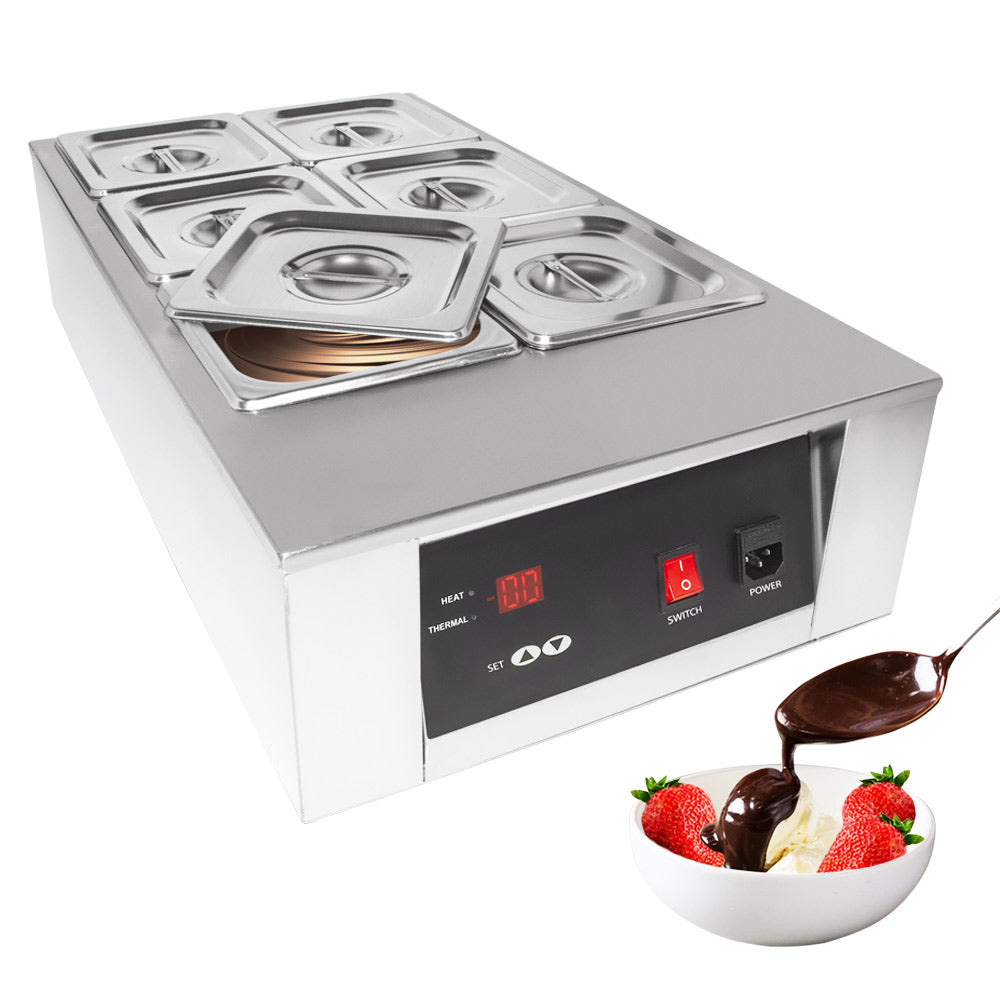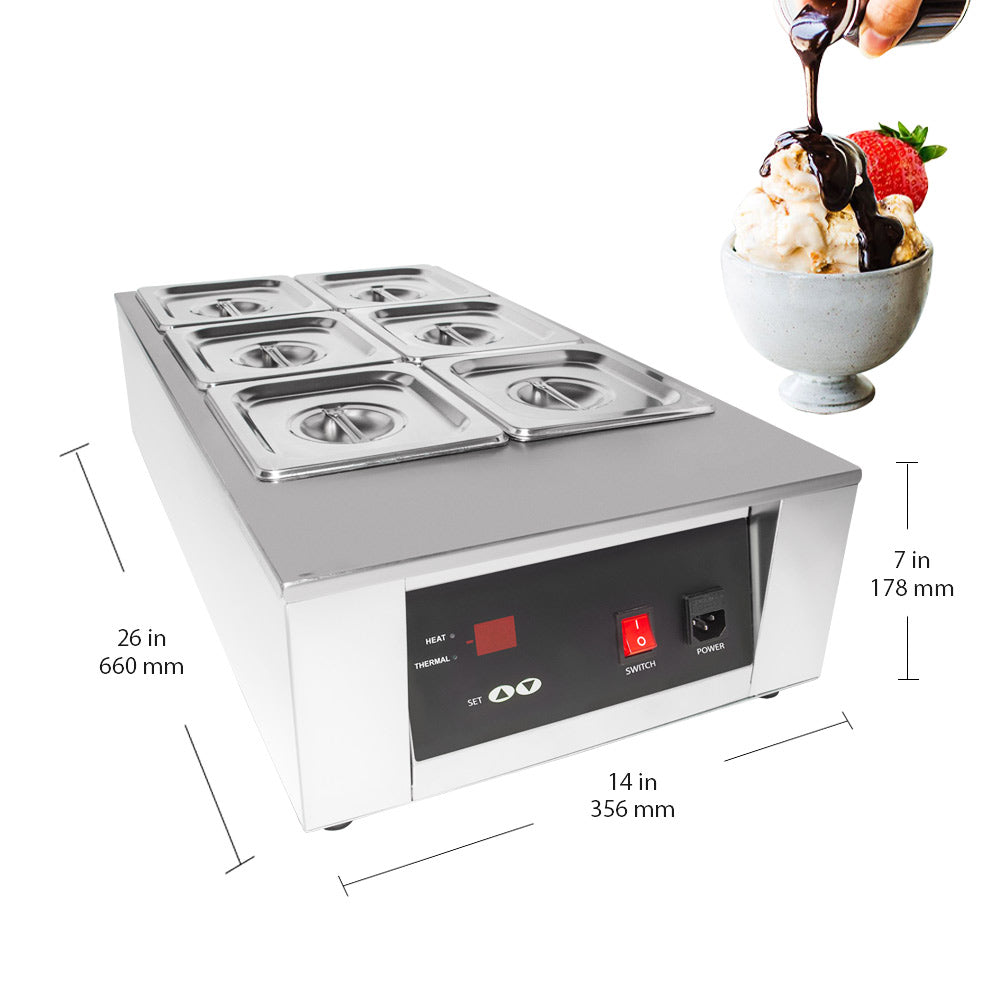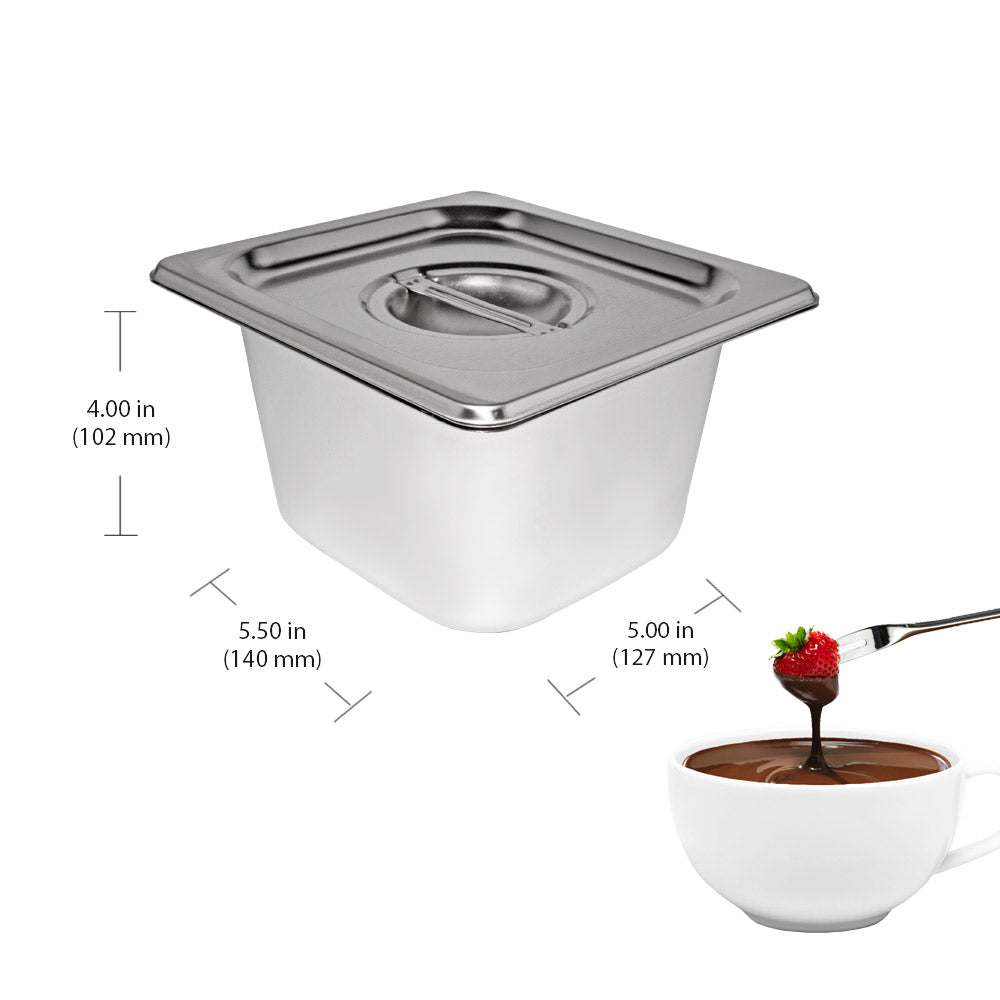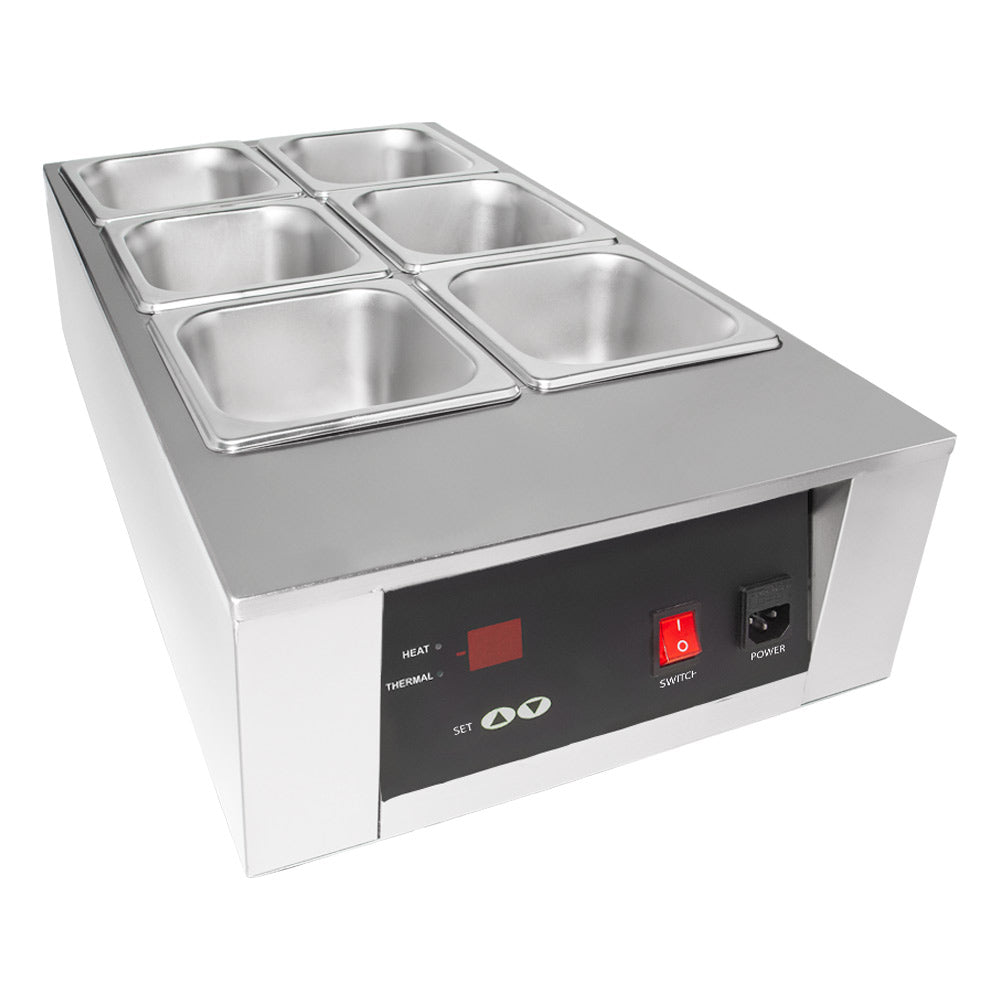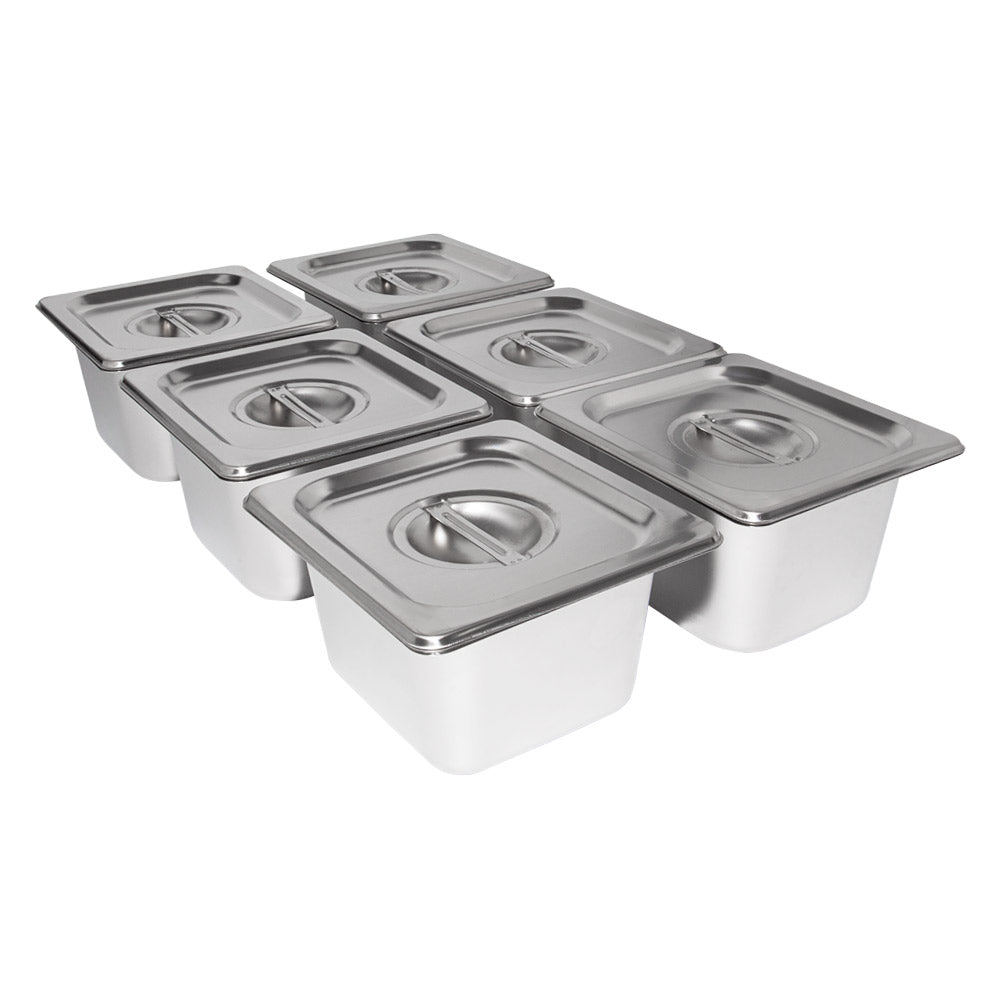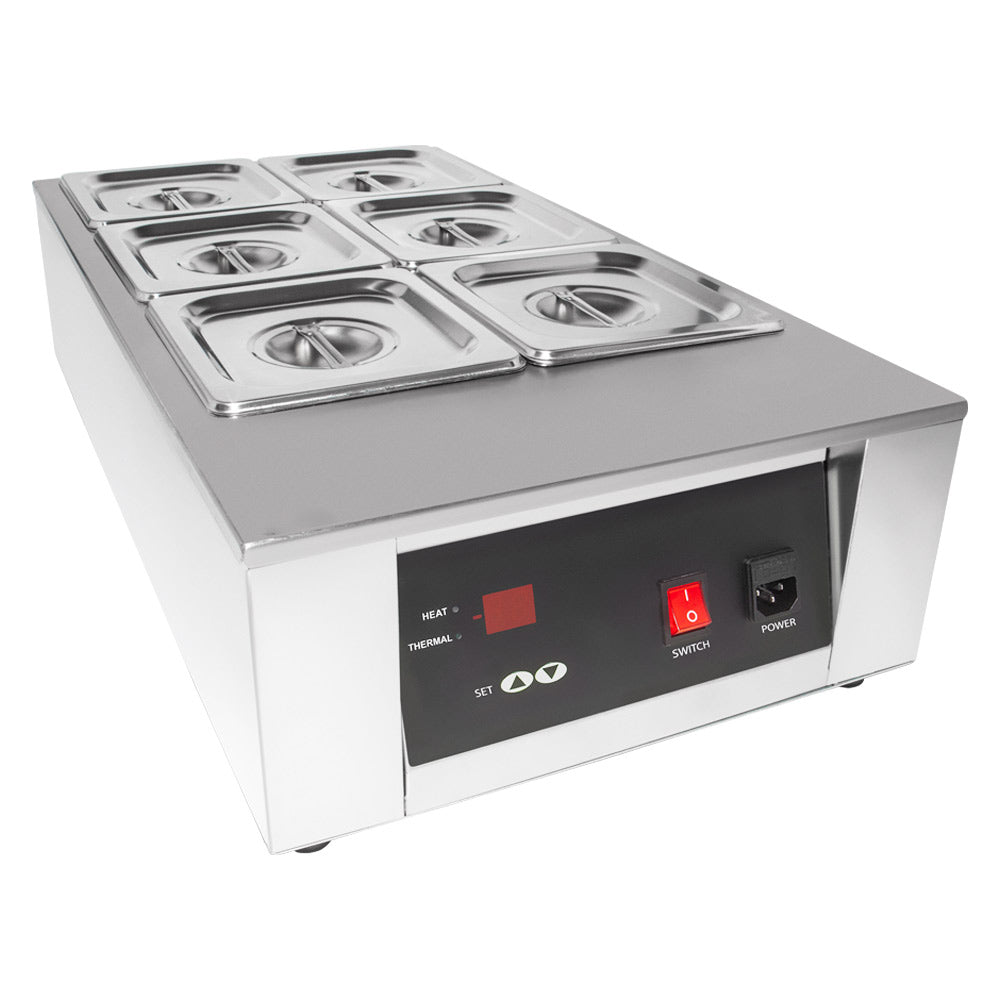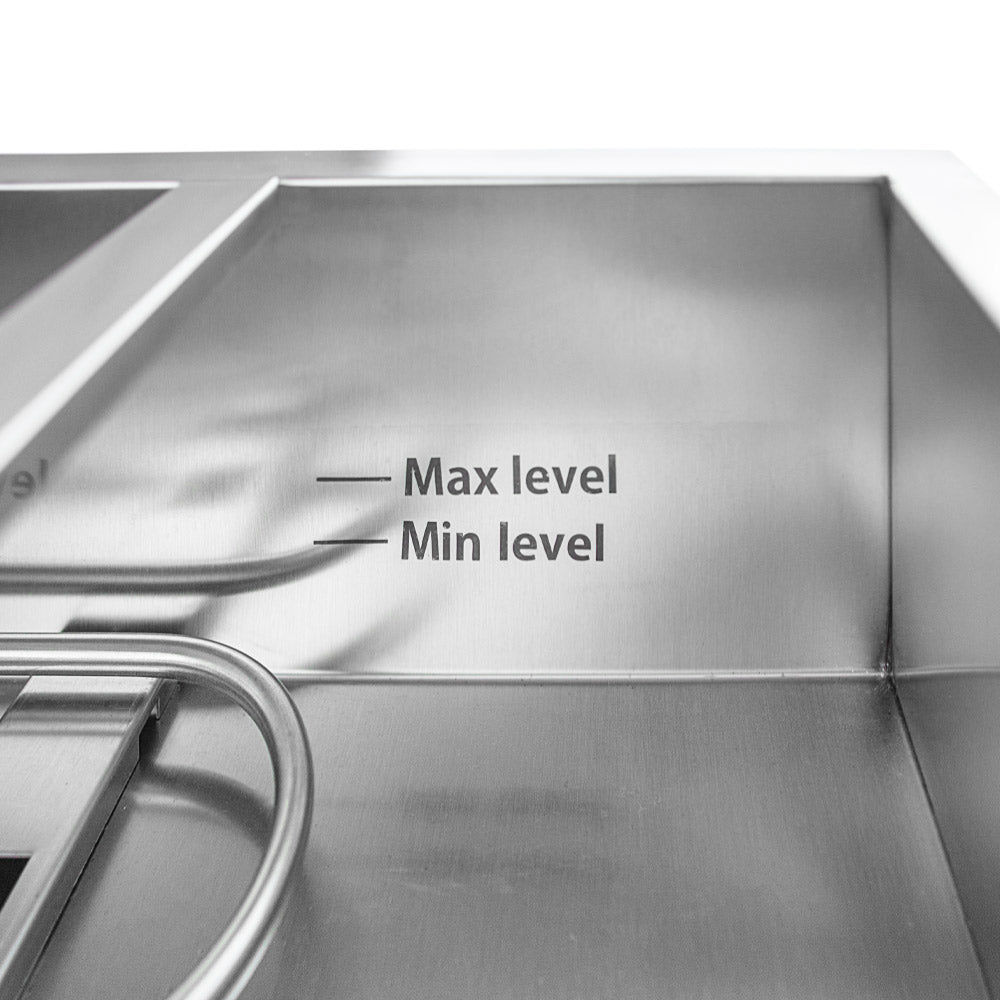 GR-D2002-1 Chocolate Melting Pot | Electric Warmer | 1 Tank | 110V
A one-tank professional chocolate melting pot
With this 1-tank model, you can melt 18 lb (8 kilos) of chocolate or other sweet substances, which you can use to make delicious desserts for your family and customers. The digital panel makes it convenient to set the precise temperature level, avoiding chocolate burning and ensuring uniform heating.
Why is this machine worth your attention?
Water-heating system
Water enters the machine through the upper exhaust valve and flows away via the bottom drain valve, getting warm fast inside the machine. The tanks filled with chocolate are heated by the temperature of the water, providing even chocolate melting.
High capacity
It is pretty convenient to have a machine that melts from 18 to 27 lb (8 to 12 kilos) of chocolate if your business is related to sweet treats production. You can immediately serve many different desserts without making your customers wait for a new portion of melted chocolate.
Food-grade materials
The machine is made of high-quality stainless steel, a material known for its durability and strength. Rust and corrosion-resistant, stainless-steel equipment will serve you for years, keeping the final product's quality on the top.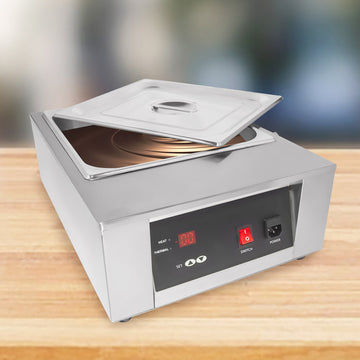 Convenient and practical:
✪ REMOVABLE TANKS: the tanks can be taken out, which makes it easy to clean the machine after usage

✪ FAST HEATING: M-type heating tube ensures that the tank gets warm rapid and evenly on all sides

✪ USER-FRIENDLY: all the processes are regulated by just one switch and heat buttons with a digital display

✪ WATER LEVEL: the minimum and maximum level of water are clearly denoted, which makes it easy to control
SPECS: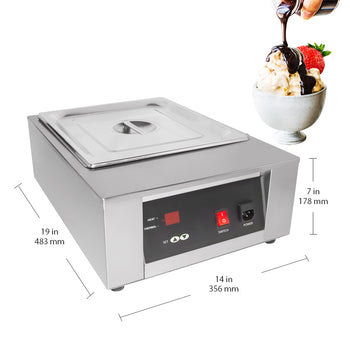 model:

GR-D2002-1

machine size:

19" x 14" x 7"

material:

Stainless steel

voltage:

110V

machine weight:

16.0 lb

control type:

Manual

temperature range:

32-176 F

materials:

Stainless steel

power kw amp :

1 kW (9.09 amp)

capacity:

1 tank

productivity:

18 lb
Reviews and Questions
Chocolate Melting Accessories