AR-1106F Taiyaki Machine Commercial | 6 Fish Shaped Waffles | Stainless Steel Taiyaki Maker | 110V
Fish-shaped crunchy cookies maker
This professional machine makes six fish-shaped waffles, also known worldwide as taiyaki. Small golden-brown crunchy cookies stuffed with jam, chocolate, etc. are just perfect as a dessert or a snack between meals. Your customers will adore these lovely crispy waffles!
Why is this machine worthy of considering?
Easy to operate
The machine is comprehensible to use, and the cooking process requires little time to learn. Just plug the device, set the timer and the temperature level, pour the dough and wait for your cookies to be ready.
High capacity
The capacity of six fish-shaped waffles allows you to serve cookies fast without making your customers wait. The high capacity of this taiyaki iron means high turnover and energy saving.
Low maintenance
Given the high-quality materials, a minimum of time and effort is required for maintenance. The machine is easy to clean after usage, so it looks good even being extensively used for years.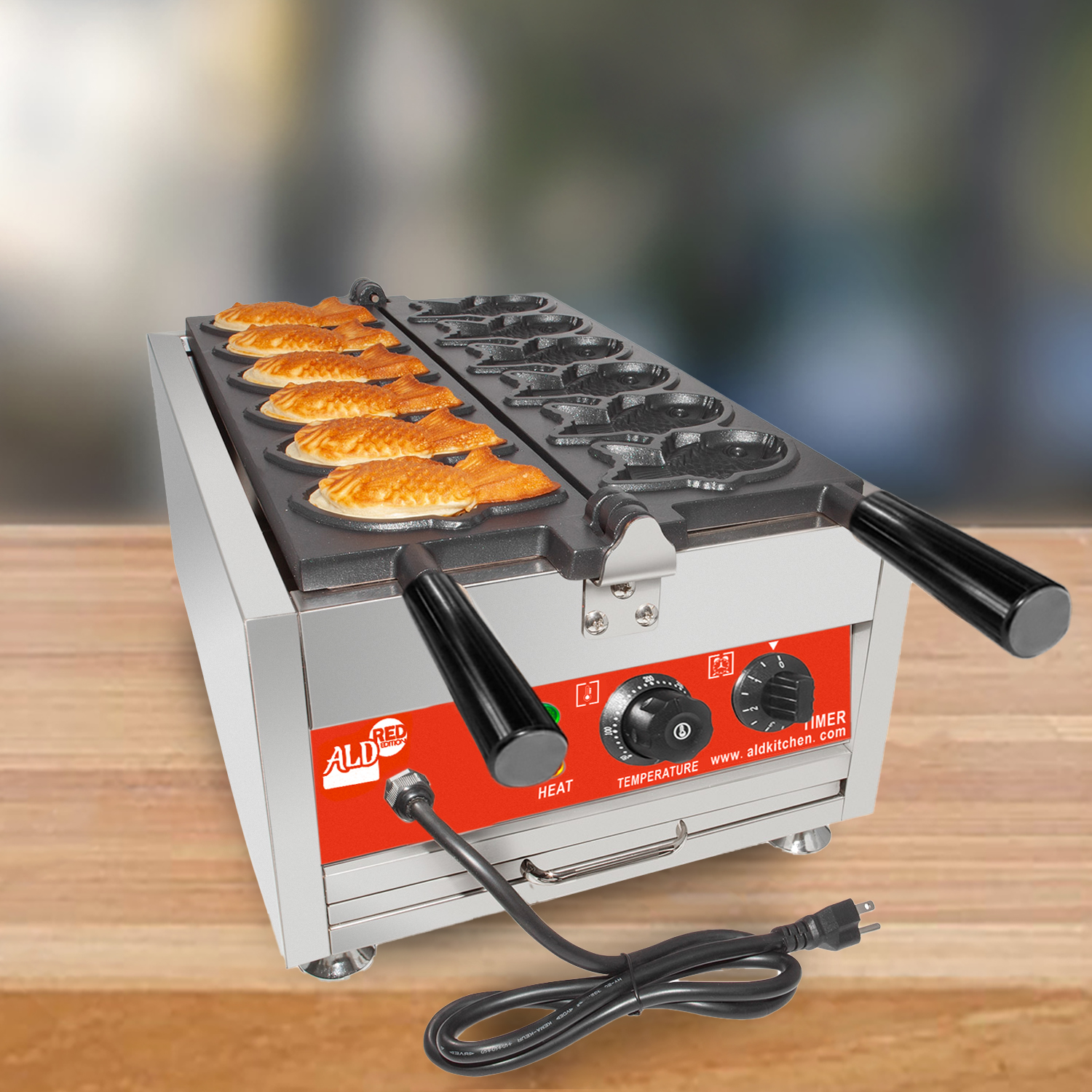 Enjoy using this taiyaki iron!
✪ NONSTICK COATING: the risk of dough sticking is minimized because of the nonstick cover

✪ PLASTIC HANDLES: the employee's hands are protected from occasional burns

✪ NO SLIPPING: the machine is reliably secured on the tabletop with four stable feet

✪ TEMPERATURE CONTROL: set the temperature level according to the color of the waffles you need
SPECS: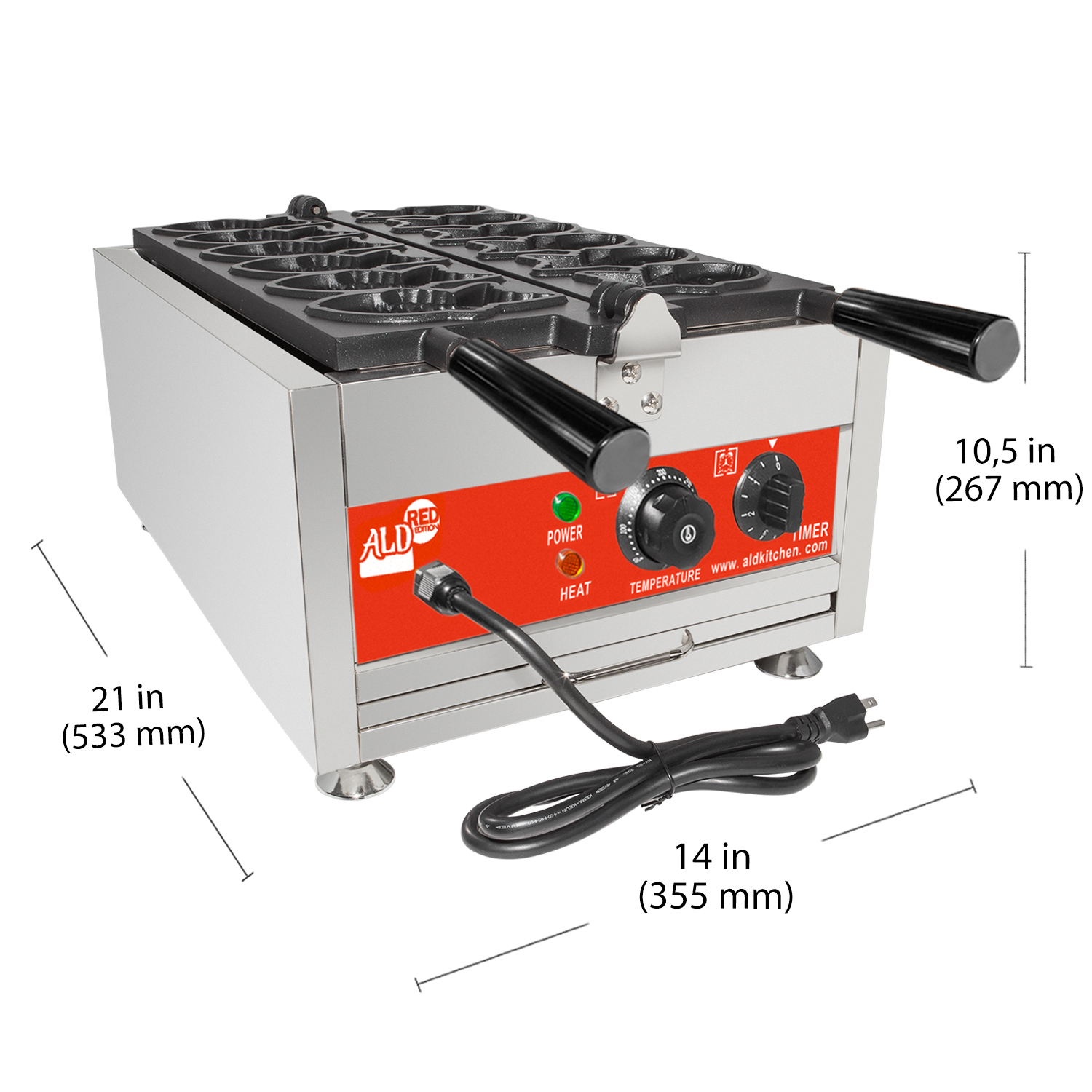 model:

AR-1106F

machine size:

14" x 21" x 10.5"

material:

Stainless steel

voltage:

110V

body type:

Swing

heating type:

Heating Spiral

control type:

Manual

temperature range:

120-570°F

materials:

Stainless steel

power kw amp :

3.0 KW (27.3 amp)

cooking time:

3 min

product shape:

Closed-mouth fish

no of products:

6
Tiyaki Waffle Accessories