AR-1105 Taiyaki Machine Commercial | 5 Open-Mouth Fish Shaped Waffles | Stainless Steel Taiyaki Maker | 110V
Crunchy waffle cones for delicious desserts
With these fish-shaped waffle cones, your desserts will look eye-catching and appealing! Make five taiyaki waffles at the same time using professional taiyaki iron! Stainless steel body and nonstick covering ensure long service life and reliability of the device!
Make this great investment for your business!
Looks fun
You can serve ice cream in a regular waffle cone, but it is just more fun to serve it in a lovely cone, which looks like a big fish with mouth open. Both children and adults will love these cute waffle cones!
Tastes great
There is no doubt that a crispy waffle perfectly pairs with the taste of sweet ice cream. Whatever flavor or topping your customer chooses, a waffle cone will always be a suitable addition to their dessert.
Easy to serve
What is good about these taiyaki waffles is that they can be served everywhere – in a restaurant, at a street food point. They don't require additional utensils, easy to eat on the go, and produce no waste.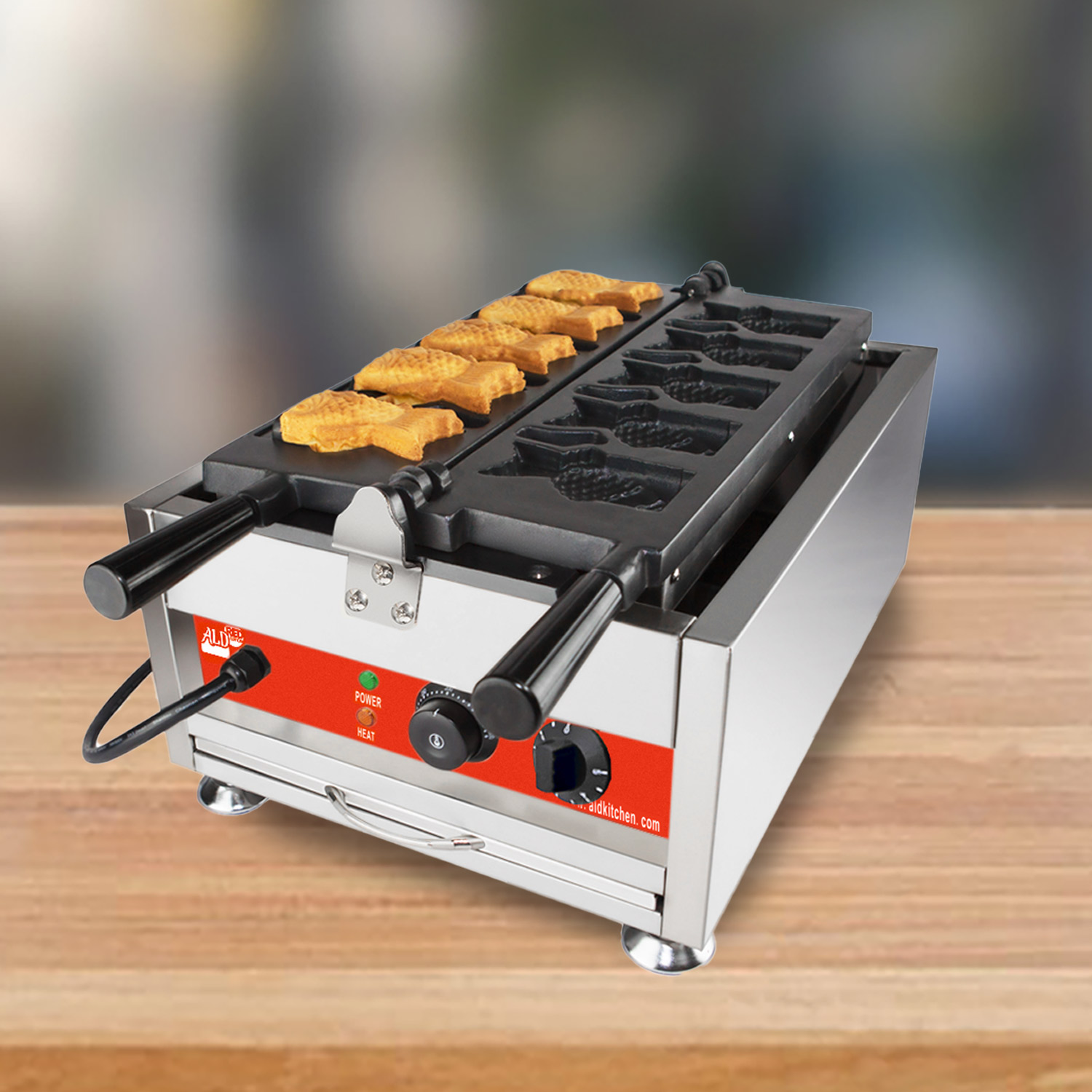 Look closer at this taiyaki maker!
✪ NONSTICK COVER: the baking plates are nonstick, so the dough doesn't burn

✪ SAFE USAGE: handy plastic handles do not get hot, thereby protecting hand from scalds

✪ STEADY CONSTRUCTION: tiny yet stable feet secure the machine on the tabletop

✪ BROWNING CONTROL: by regulating the temperature level, adjust your waffles color
SPECS: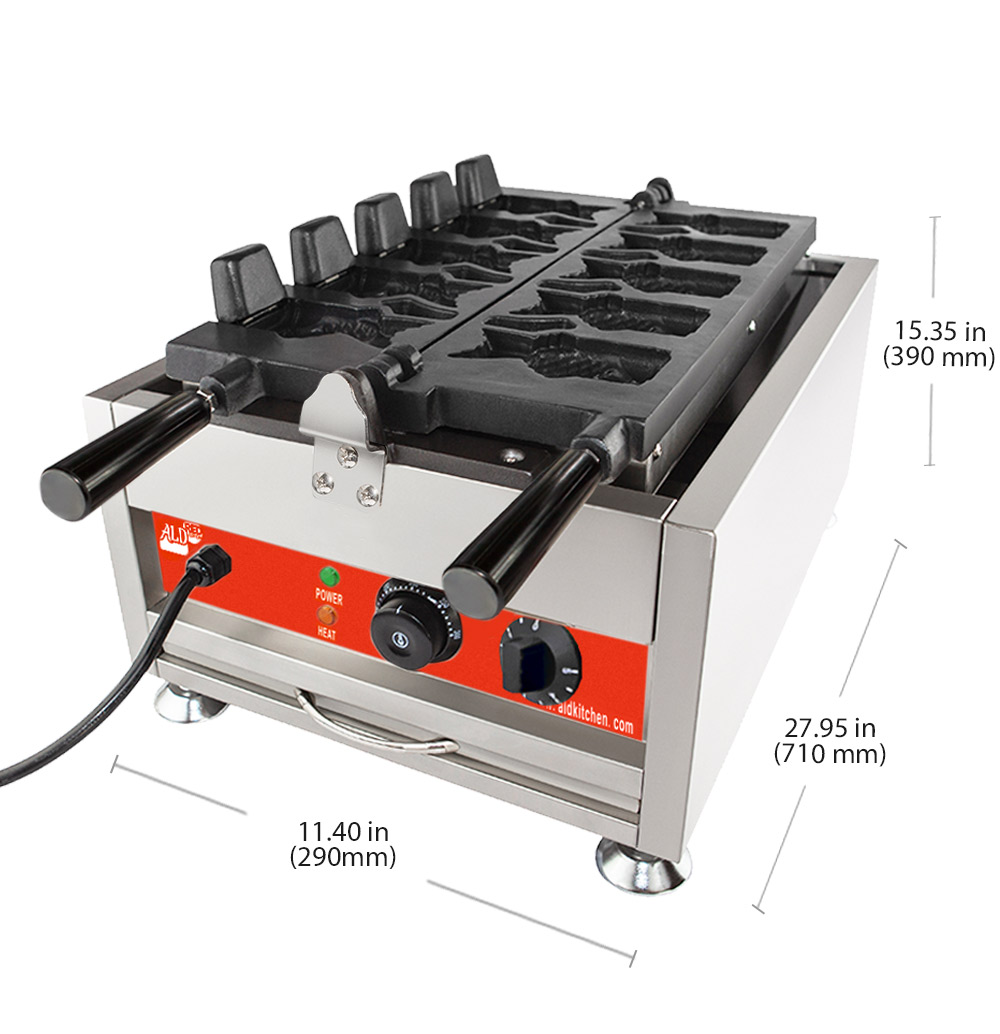 model:

AR-1105

machine size:

27.95" x 15.35" x 11.40"

material:

Stainless steel

voltage:

110V

body type:

Swing

heating type:

Heating Spiral

control type:

Manual

temperature range:

120-570°F

materials:

Stainless steel

power kw amp :

3.0 KW (27.3 amp)

cooking time:

3 min

product shape:

Open-mouth fish

no of products:

5
Tiyaki Waffle Accessories