GR-XCXX6 Corn Dog Waffle Maker Commercial | 6 PCS | Hotdog Waffle Maker | Stainless Steel | 110V
Professional appliance for high turnover
If you need to serve corn dog waffles on a stick to a big number of customers, consider this machine with an elegant black front panel. The device cooks six fresh hot hotdogs on a stick at the same time. Both upper and lower pans have a nonstick coating. The stainless-steel body of this industrial waffle iron is durable and easy-to-clean.
What is special about this waffle corn dog maker?
User-friendly
All the steps of hot dog waffles preparation are easily controlled with a few knobs on a front panel. After starting the appliance, adjust the heat level, set the timer, and wait for a few minutes to get six perfectly browned and fresh hot dog waffles.
Safe operations
The device is equipped with small yet strong feet and firmly secured on the table. The lid is featured with a handle that doesn't get hot and protects the hands of an employee. Each corn dog is released with a skewer with no need to touch hot waffles.
Perfect snacks
What makes these lovely waffles a great snack is that they are portable and easy to take away. They also don't need some additional utensils to be eaten. Such a hotdog waffle is an excellent way for your customers to deal with hunger with a minimum of time and money.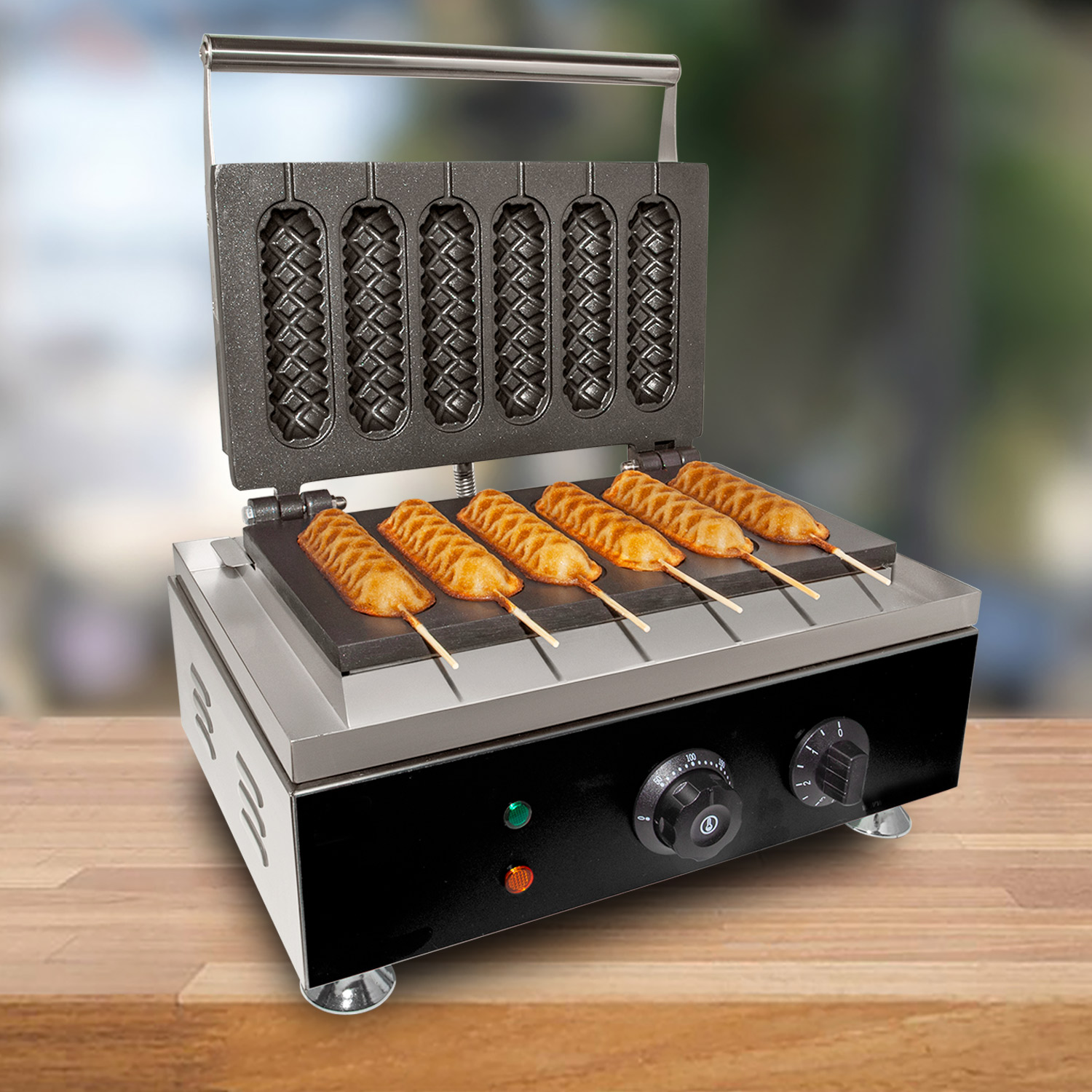 Look at more features!
✪ ELEGANT DESIGN: with its black front panel, this device will surely look good in the interior of any colors

✪ NO SPLASHES: a residual tray collects the oil and the dough drops, helping to keep the kitchen clean

✪ HEAT CONTROL: by regulating the temperature between 50~300℃ you can adjust the color of the waffles

✪ NONSTICK PANS: both cooking pans are nonstick-covered, which reduces the risk of the waffles to stick
SPECS: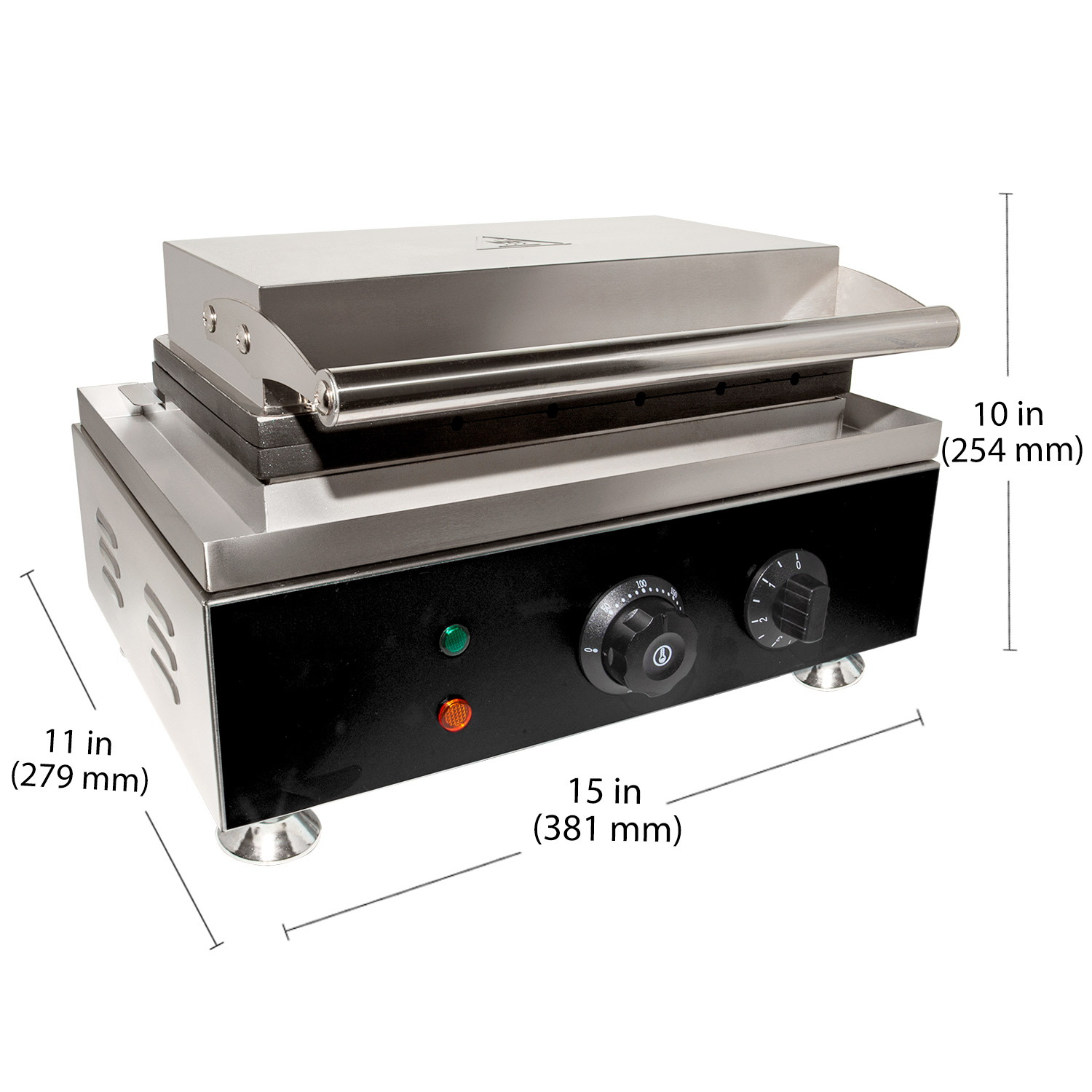 - Model: GR-XCXX6
- Size: 381*279*254 mm (15.0" x 11.0" x 10.0")
- Weight: 9.0 kg (19.8 lb)
- Material: Stainless steel
- Voltage: 110V
- Power: 1550 W
- Temperature: 50-300 °C
- Temperature control: Manual
- Capacity: 6Hot Dogs Waffle
HotDog Waffle Accessories