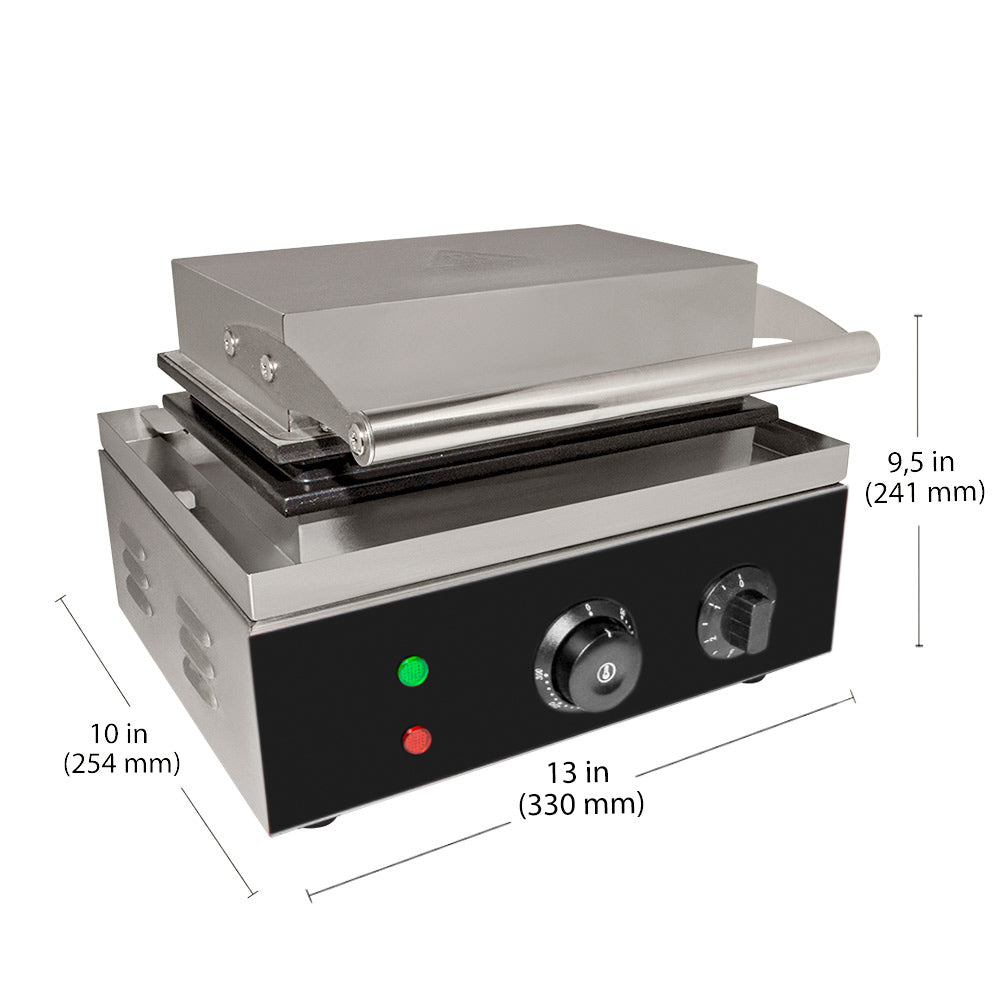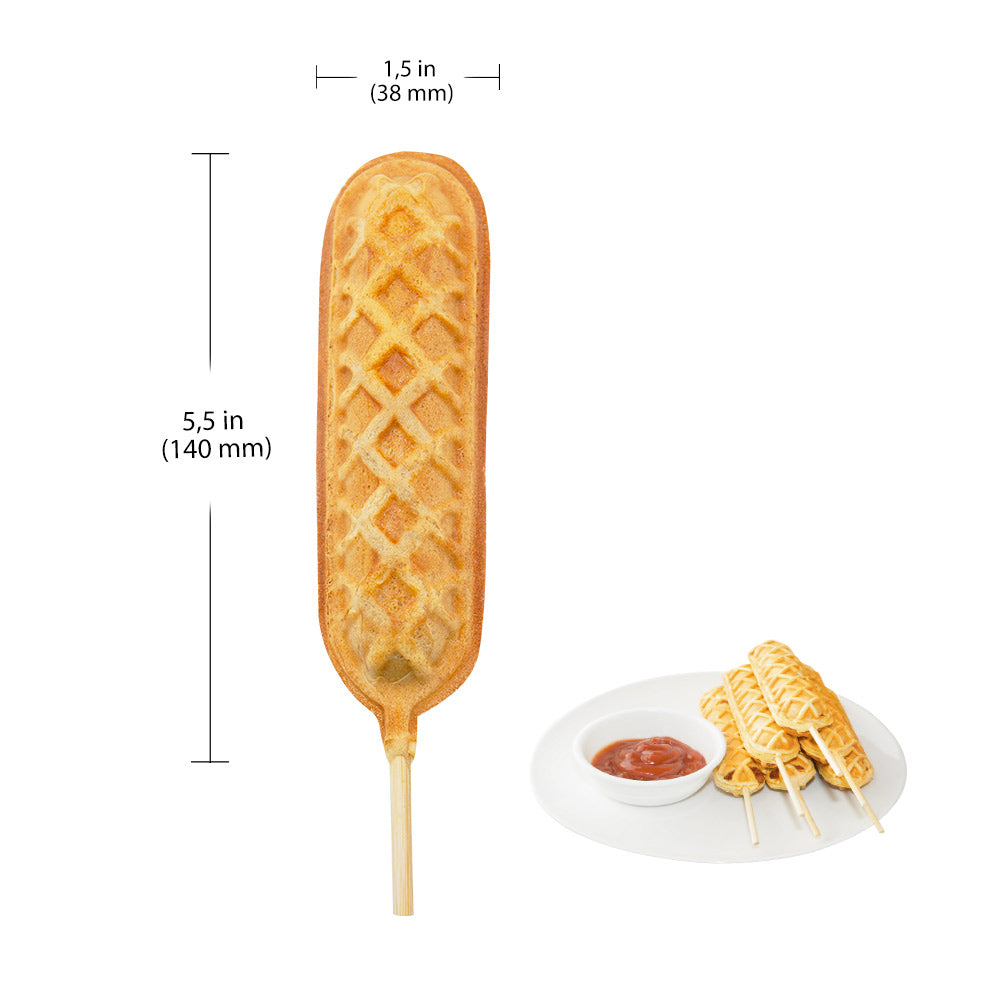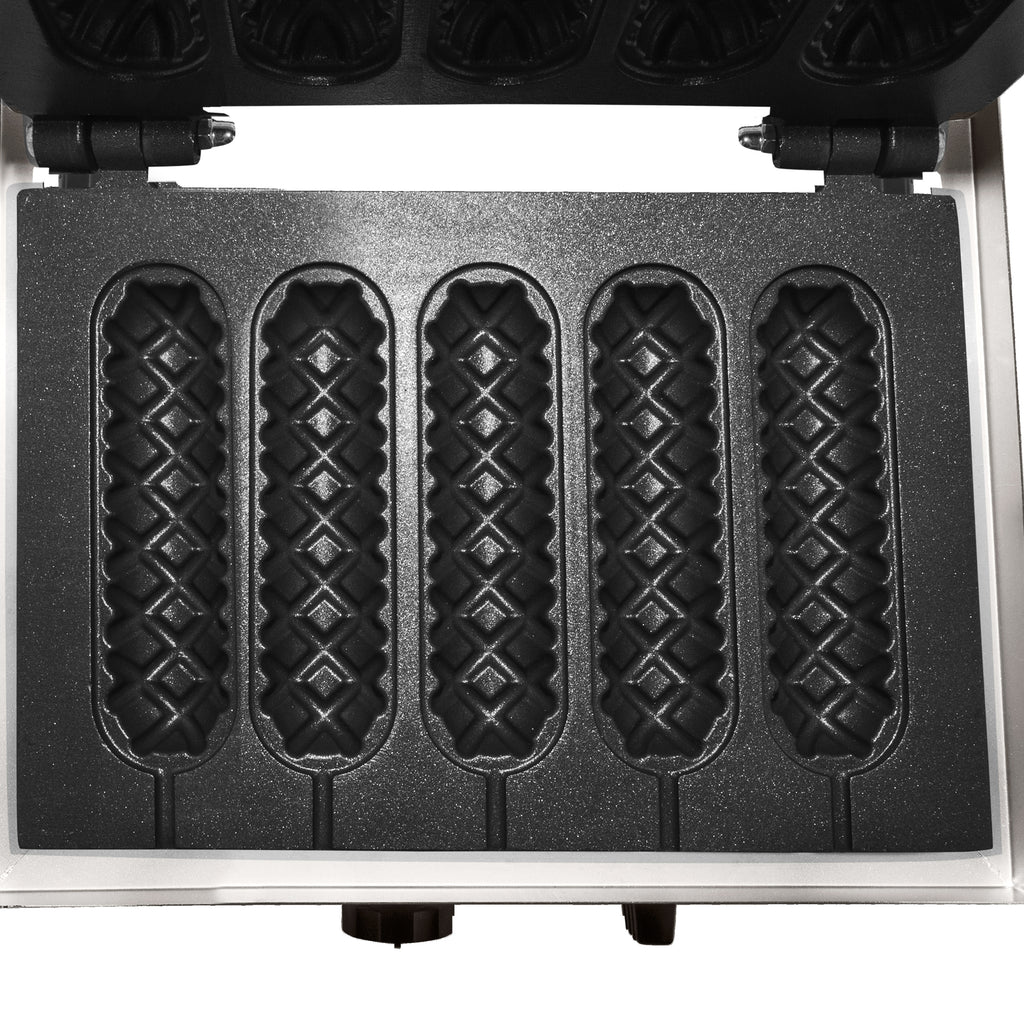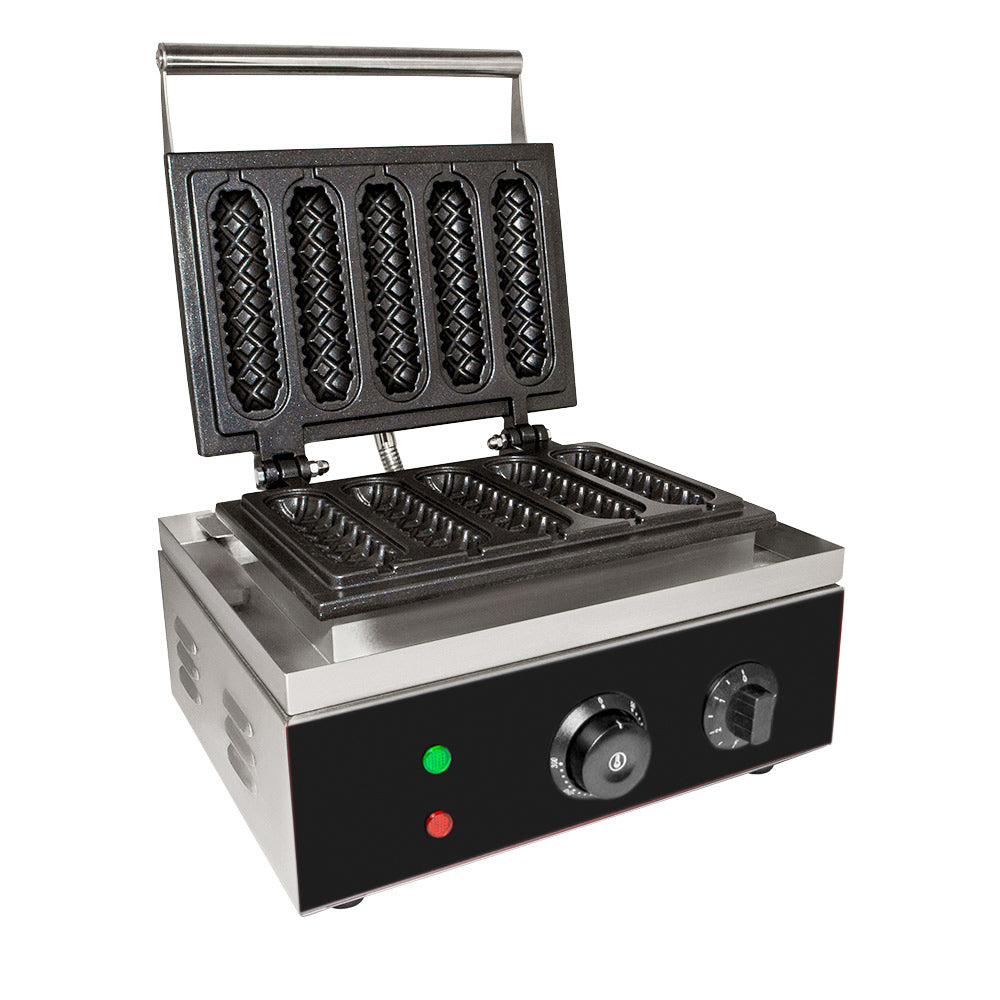 GR-XCXX5 Corn Dog Waffle Iron | 5 PCS | Commercial Waffle Dog Maker | 110V
Crispy Corn Dog Waffles with Lovely Design
Take a look at this professional waffle iron, which makes five stick waffles on a stick at the same time! Every detail is designed to make the usage of the machine as easy as possible. Nonstick coating, convenient control, indicator lights – you'll enjoy using this machine in your kitchen!
Why is it advantageous to have this machine?
Thoughtful design
The process of corn dog waffles baking requires a minimum of steps to follow. The machine is regulated with a temperature control knob and a timer. Small holes in the lower plate allow inserting the sticks at the beginning of baking.
Nutritive snack
A waffle on a stick with a sausage inside is a great choice to have as a snack between meals. Hotdog waffles are pretty nutritive and help to forget about hunger for a couple of hours. Also, such waffles are pretty easy to take away.
Saves your time
After you put the dough in the molds and set the timer, you don't need to supervise the process. Let the machine cook waffles while you switch to other duties in the kitchen. The machine will stop as soon as the timer is off.
Compact & Convenient:
✪ RUBBER FEET: four tiny feet ensure extra stability of the machine on the surface

✪ NONSTICK COATING: the plates are totally covered with Nonstick, ensuring no dough burn

✪ RESIDUAL TRAY: small dough drops are collected with a tray that can be removed

✪ PERFECT SNACK: the size of each waffle is ideal to deal with a hunger for a couple of hours
SPECS: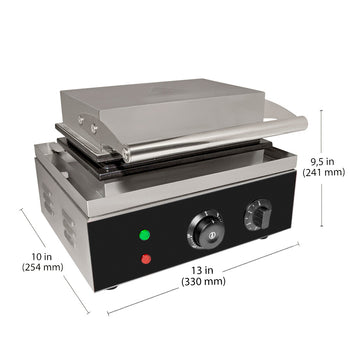 model:

GR-XCXX5

machine size:

10.0" x 13.0" x 9.5"

material:

Stainless steel

voltage:

110V

shipping weigh:

17.63 lbs

control type:

Manual

temperature range:

122 - 572 °F

power kw amp :

1.55 kW (14.1 Amp)

no of products:

5 Hot Dog Waffles
Reviews and Questions
HotDog Waffle Accessories