GR-226 Taiyaki Iron | Electric Taiyaki Machine | 6 Small Fish-Shaped Waffles | Nonstick Coating | 110V
Professional Electric Taiyaki Maker for Commercial and Home Use
This electric taiyaki machine cooks 6 small fish-shaped waffles with filling and ready for either commercial or home use. The machine is not only good looking due to its stylish design - it is durable as well because of high-quality materials it is made of. Nonstick coating prevents waffles from burning and makes cleaning easy after the usage.
Why is this Taiyaki Waffle Iron a good option for your business?
High quality materials
This electric taiyaki maker is made of high-grade stainless steel, the baking molds are nonstick. There is a removable residual plate, which collects the dough remains and helps to keep the space around clean. Stylish design with a black panel make the machine look good in any interior.
Convenient control
The level of heating and the cooking time are regulated by two knobs, so it won't take much time for employees to learn how to use the machine. Indicator light serve to notify when the taiyaki maker is ready for cooking. The temperature range is 50-300 C, so it is possible also to keep the waffles warm until being served.
Crispy fish-shaped waffles in minutes
Make 6 delicious taiyaki fish-shaped waffles in 3 minutes. You can have them for breakfast or use as a snack between meals. Add toppings such as chocolate, jam, caramel or whatever your customer might wish. Suitable for bars, restaurants, and cafes, easy to takeaway.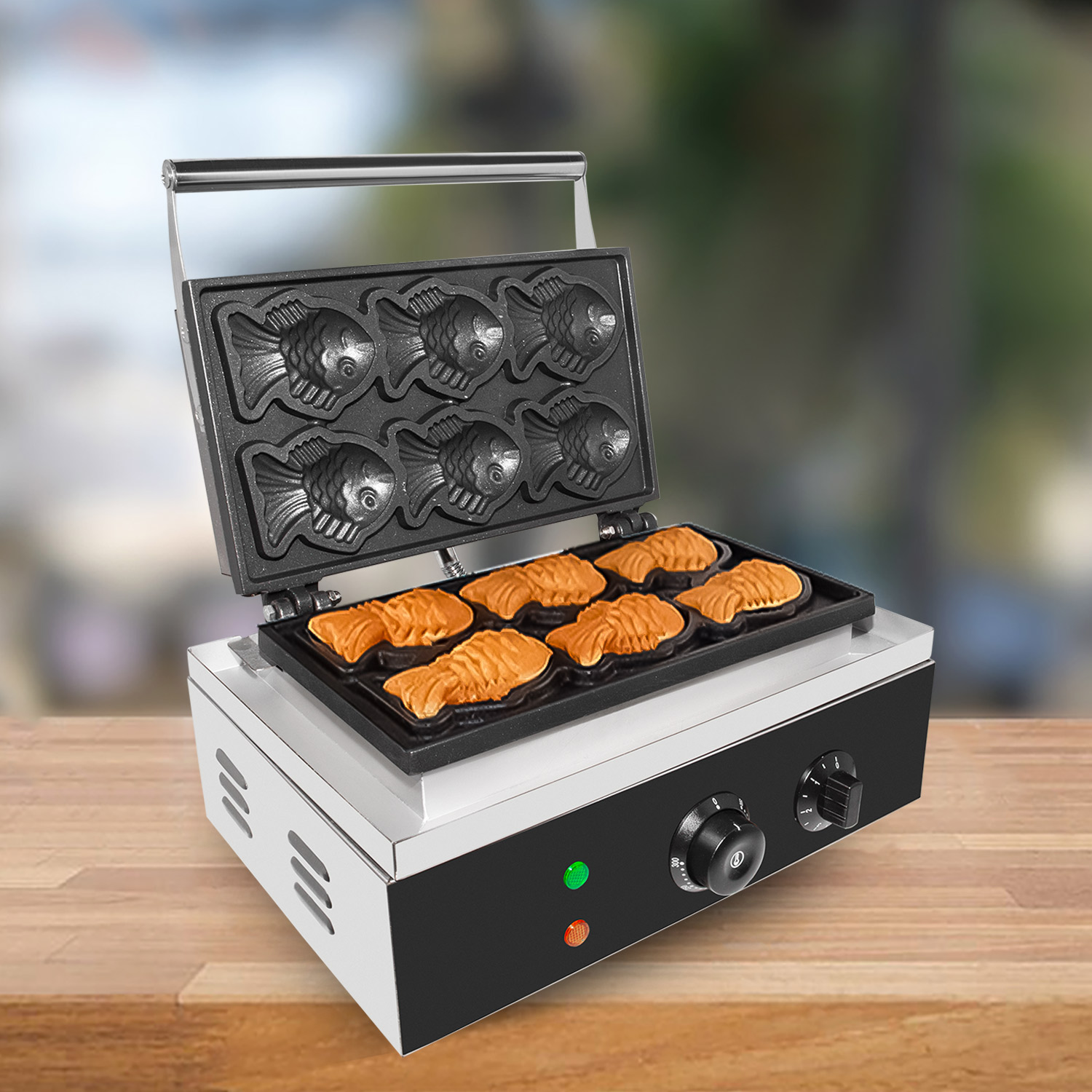 WHY THIS TAIYAKI MACHINE?
✪ SIMPLE CONTROL: the temperature and the cooking time is controlled only by two knobs, which makes it easy to operate even without experience

✪ NO BURNING: due to nonstick coating and high conductivity of baking molds, the risk of waffle burning is minimized

✪ GOOD SNACK: despite its small size, the waffles are quite nutritive and can serve as a snack to deal with hunger between meals

✪ STABLE & TRANSPORTABLE: tiny rubber feet help to fix the machine during cooking process and protect the surface of the table from scratches
SPECS: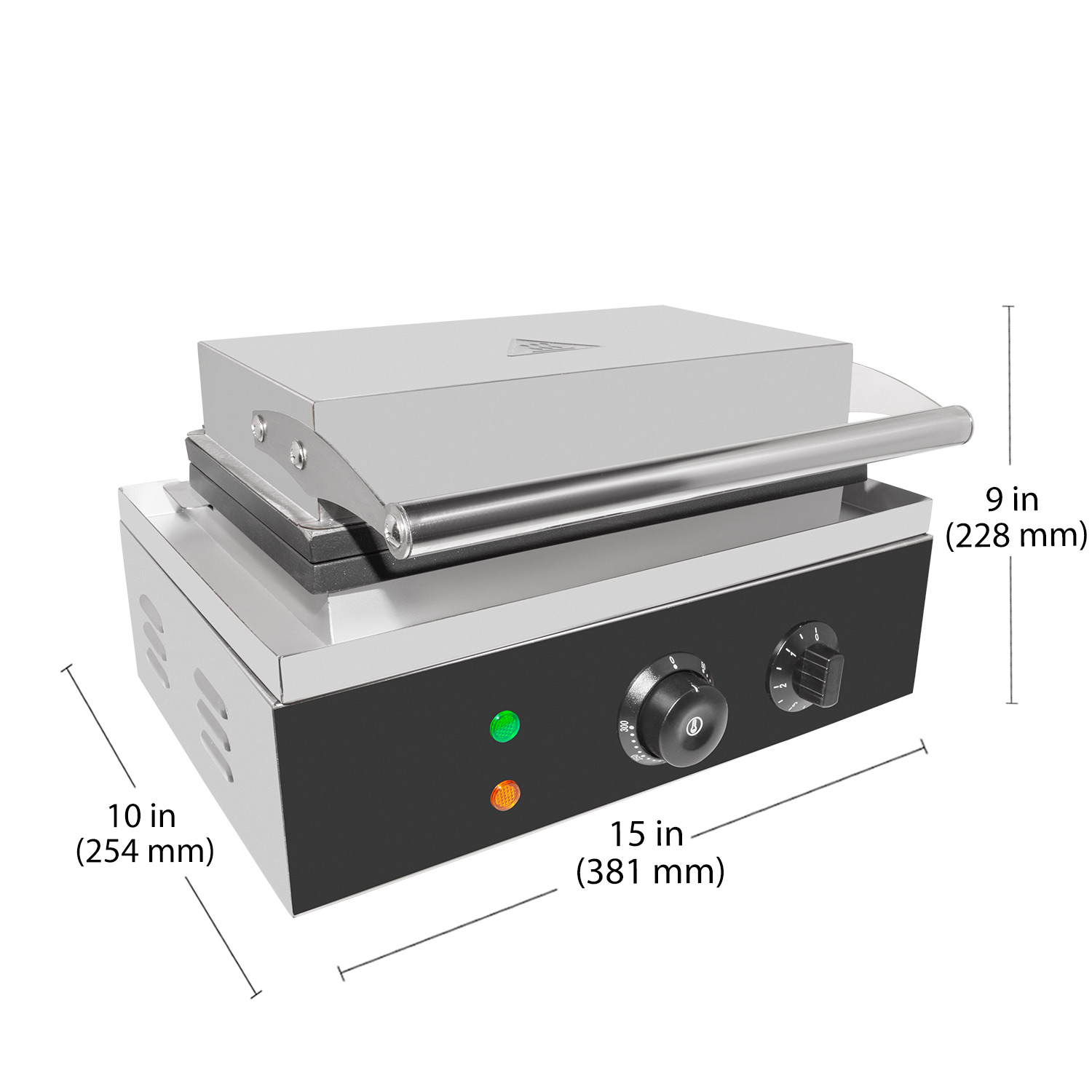 model:

GR-226

machine size:

15.0" x 10.0" x 9.0"

material:

Stainless steel

voltage:

110V

body type:

Press

heating type:

Heating Spiral

control type:

Manual

temperature range:

120-570°F

materials:

Stainless steel

power kw amp :

1.55 kW (14.1 amp)

cooking time:

3 min

product shape:

Closed-mouth fish

no of products:

6
Tiyaki Waffle Accessories