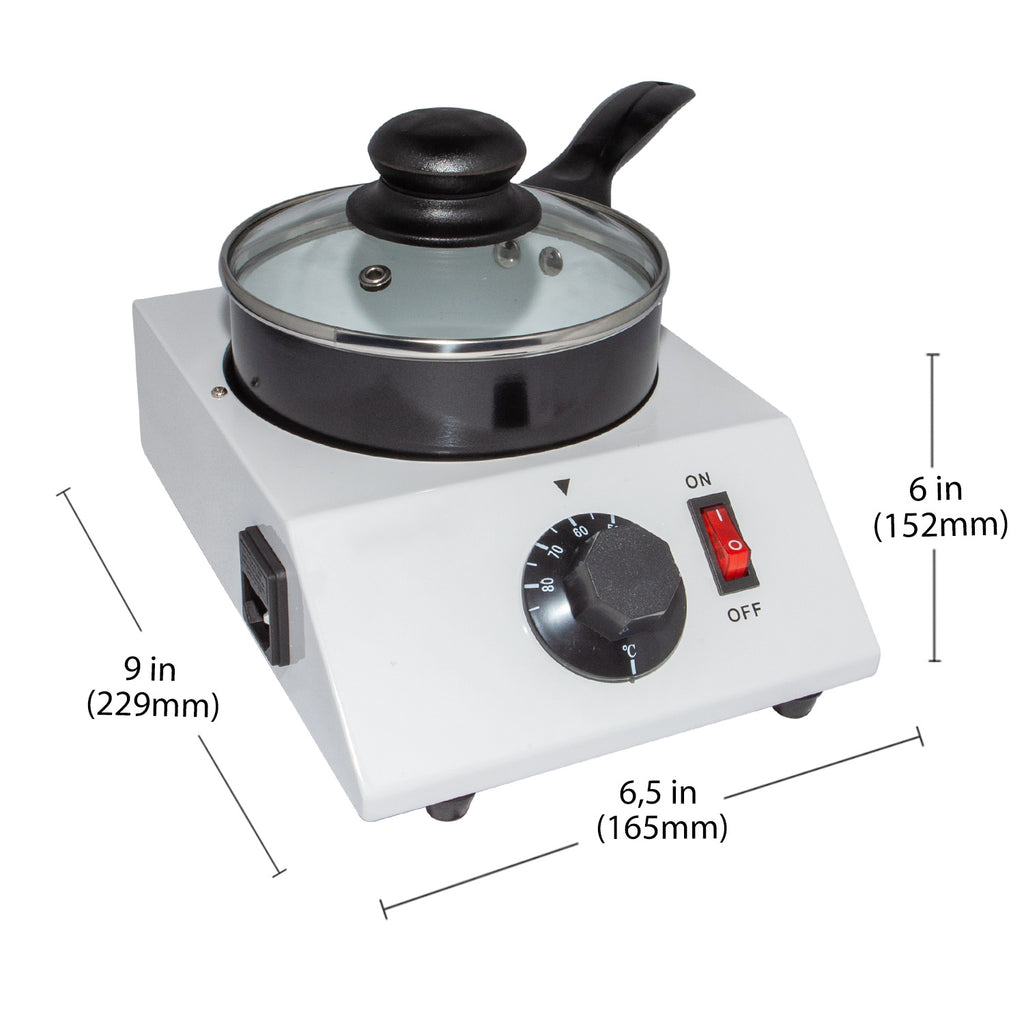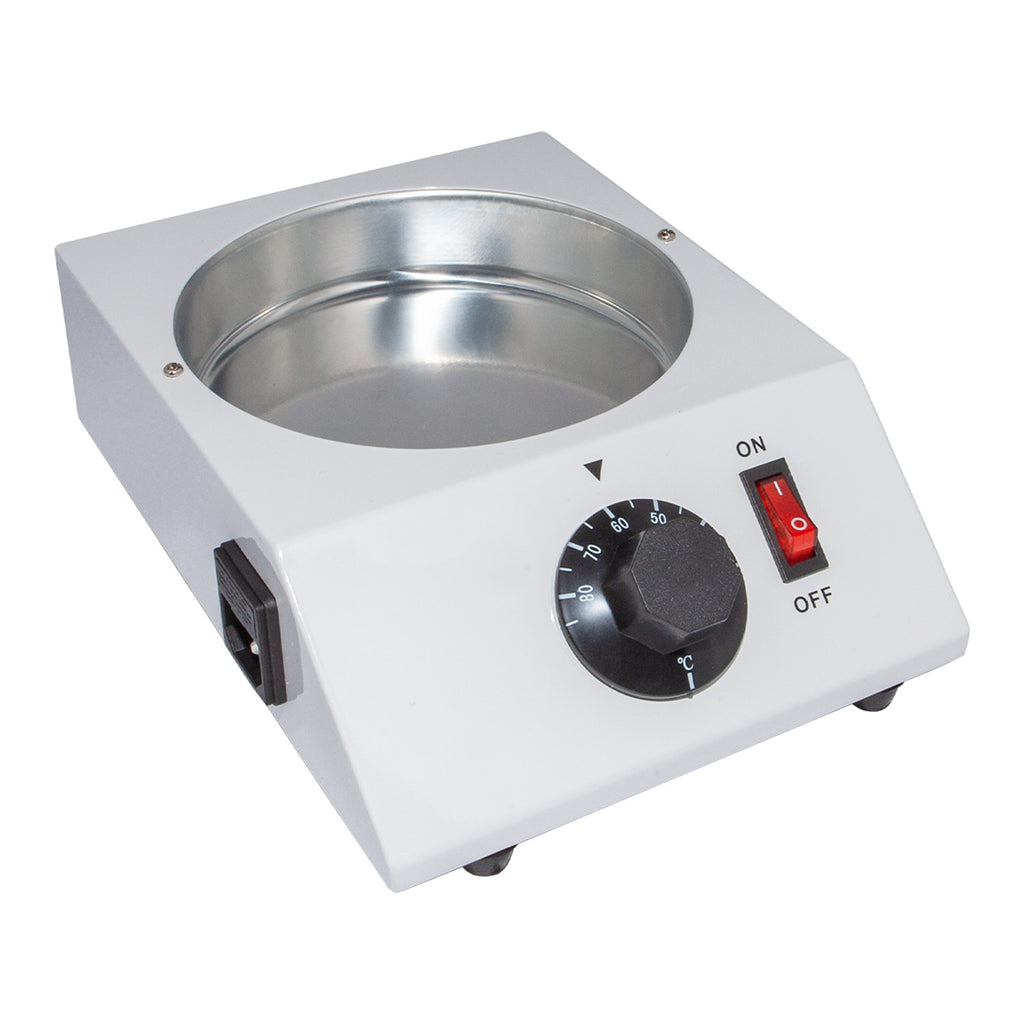 GR-D20049 Chocolate Melting Machine | Professional Tempering Pot | Electric Fondue | 110V
𝐀 𝐜𝐡𝐨𝐜𝐨𝐥𝐚𝐭𝐞 𝐰𝐚𝐫𝐦𝐢𝐧𝐠 𝐩𝐨𝐭 𝐟𝐨𝐫 𝐯𝐚𝐫𝐢𝐨𝐮𝐬 𝐩𝐮𝐫𝐩𝐨𝐬𝐞𝐬
Compact and easily portable, this commercial electric fondue with a single pot melts up to 2.2 lb (1 kg) of chocolate in minutes. Due to its capacity, the device is perfect for home use or small bakery business. The level of heat is regulated with a round knob on the front panel.
𝐖𝐡𝐲 𝐢𝐬 𝐭𝐡𝐢𝐬 𝐟𝐨𝐨𝐝 𝐰𝐚𝐫𝐦𝐢𝐧𝐠 𝐞𝐪𝐮𝐢𝐩𝐦𝐞𝐧𝐭 𝐚 𝐩𝐞𝐫𝐟𝐞𝐜𝐭 𝐬𝐨𝐥𝐮𝐭𝐢𝐨𝐧?
𝐋𝐢𝐭𝐭𝐥𝐞 𝐬𝐭𝐨𝐫𝐚𝐠𝐞
If you are searching for a device to melt chocolate, and you don't need huge volumes, this kitchen equipment is for you. It takes little space, which makes it suitable even for a tiny kitchen.
𝐕𝐚𝐫𝐢𝐞𝐭𝐲 𝐨𝐟 𝐬𝐰𝐞𝐞𝐭𝐬
You can use hot chocolate to make sweet fondue, or add chocolate as a topping for ice cream, cakes, churros, and other desserts. Thus, you can significantly expand your menu using just one device.
𝐓𝐡𝐨𝐮𝐠𝐡𝐭𝐟𝐮𝐥 𝐝𝐞𝐬𝐢𝐠𝐧
The pot itself is equipped with a plastic handle, which makes it easily portable. With a transparent lid, you can see the melting process and avoid chocolate burning.
𝐋𝐨𝐨𝐤 𝐜𝐥𝐨𝐬𝐞𝐥𝐲 𝐚𝐭 𝐭𝐡𝐢𝐬 𝐛𝐞𝐚𝐮𝐭𝐢𝐟𝐮𝐥 𝐝𝐞𝐯𝐢𝐜𝐞!
✪ EASY OPERATIONS: the machine is controlled with a turn on/off switch and a plastic temperature knob

✪ EVEN WARMING: uniform pot plate heating ensures that the chocolate melts evenly

✪ NICE DESIGN: due to its weight and a plastic handle, the pot is easily portable

✪ FOOD-GRADE: all the materials are durable and non-toxic, safe to be used with food
SPECS: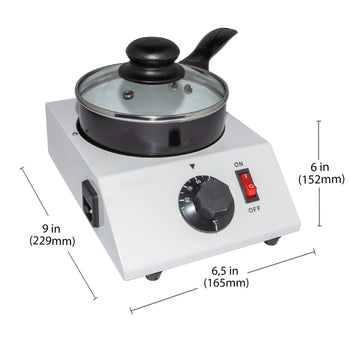 model:

GR-D20049

machine size:

9" x 6.5" x 6"

material:

Stainless steel

voltage:

110V

machine weight:

4.1 lb

control type:

Manual

temperature range:

86-185 F

materials:

Stainless steel

power kw amp :

0.4 W (0.36 amp)

capacity:

single pot

productivity:

2.7 lb
Reviews and Questions
Chocolate Melting Accessories