AP-506 Rectangular Waffle Iron | Press Type | 6 Square Belgium Waffles | Stainless Steel | Nonstick | 110V
Six Rectangular Waffles on sticks in a Fell Swoop
This waffle iron cooks six fluffy waffles, which can be served on a stick. The waffle size is 2.30' x 3.90" – just perfect for a snack to take away. The machine is press type and made of stainless steel, which is known for durability and reliability.
Why is this Waffle Iron Worth your Attention?
Make it sweet or salty
Selling waffles is fantastic because you can make them with sweet toppings as a dessert, or with savory side dishes as a nutritious meal or for a snack. So, using different ingredients and only one machine, you can serve your customers breakfasts, lunches, and other meals during the day.
Great for takeaway
This waffle maker is designed to make rectangular waffles on a stick, which makes it convenient to sell them for takeaway. Unlike many other snacks on the go, waffles are much healthier, since they are not fried and don't require a lot of oil for cooking.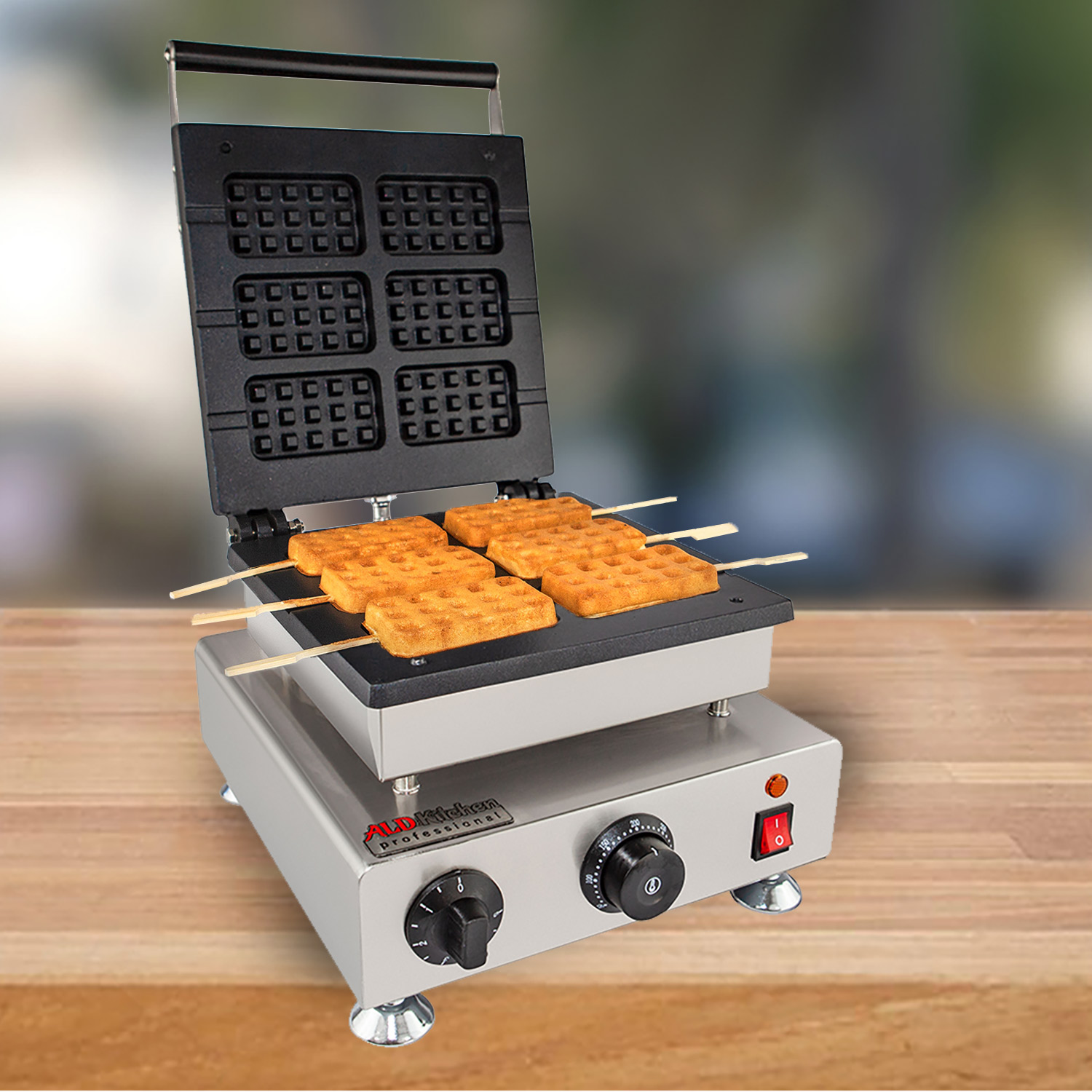 Take a Closer Look At This Belgian Waffle!
✪ MANUAL CONTROL: use two knobs to adjust the heating level and set the timer

✪ EASY OPERATION: spread the dough over the grates, close the lid and wait for a few mins



✪ SMALL HOLES: insert skewers in small openings at the beginning of the baking process

✪ IDEAL SNACK: let your customers enjoy fresh hot waffles on sticks any time of the day
SPECS: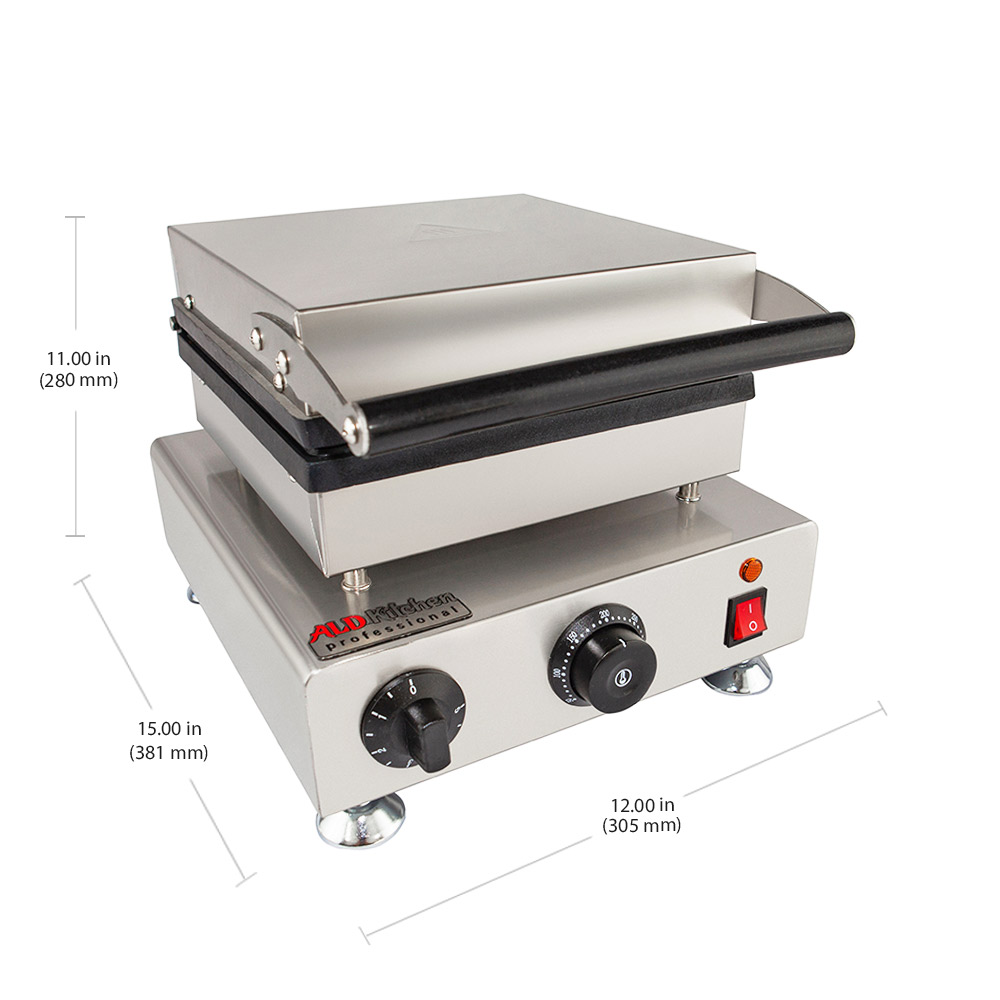 - Model: AP-506
- Material: Stainless steel
- Size: 305*381*280* mm (12.0" x 15.0" x 11.0")
- Machine weight: 10 kg (22.0 lb)
- Shipping weight: 11 kg (24.3 lb)
- Voltage: 110V
- Power: 1.5kW
- Temperature: 50-300 °C
- Coating: Nonstick
- Temperature control: Manual
- Nr. of waffles: 6
- Waffle size: 100*58* mm (3.9" x 2.3")
Belgian Waffle Accessories