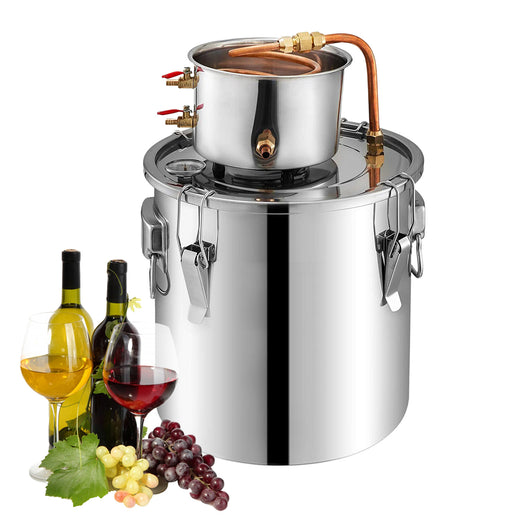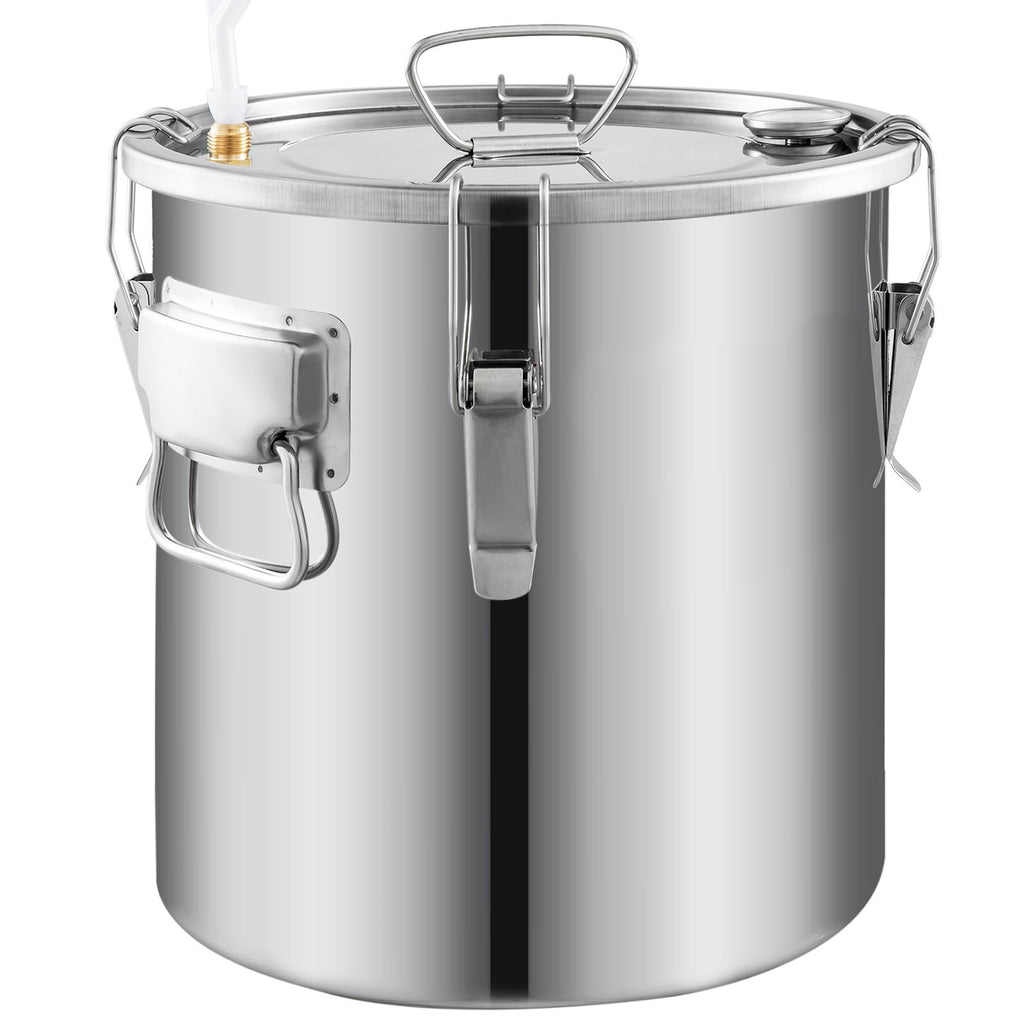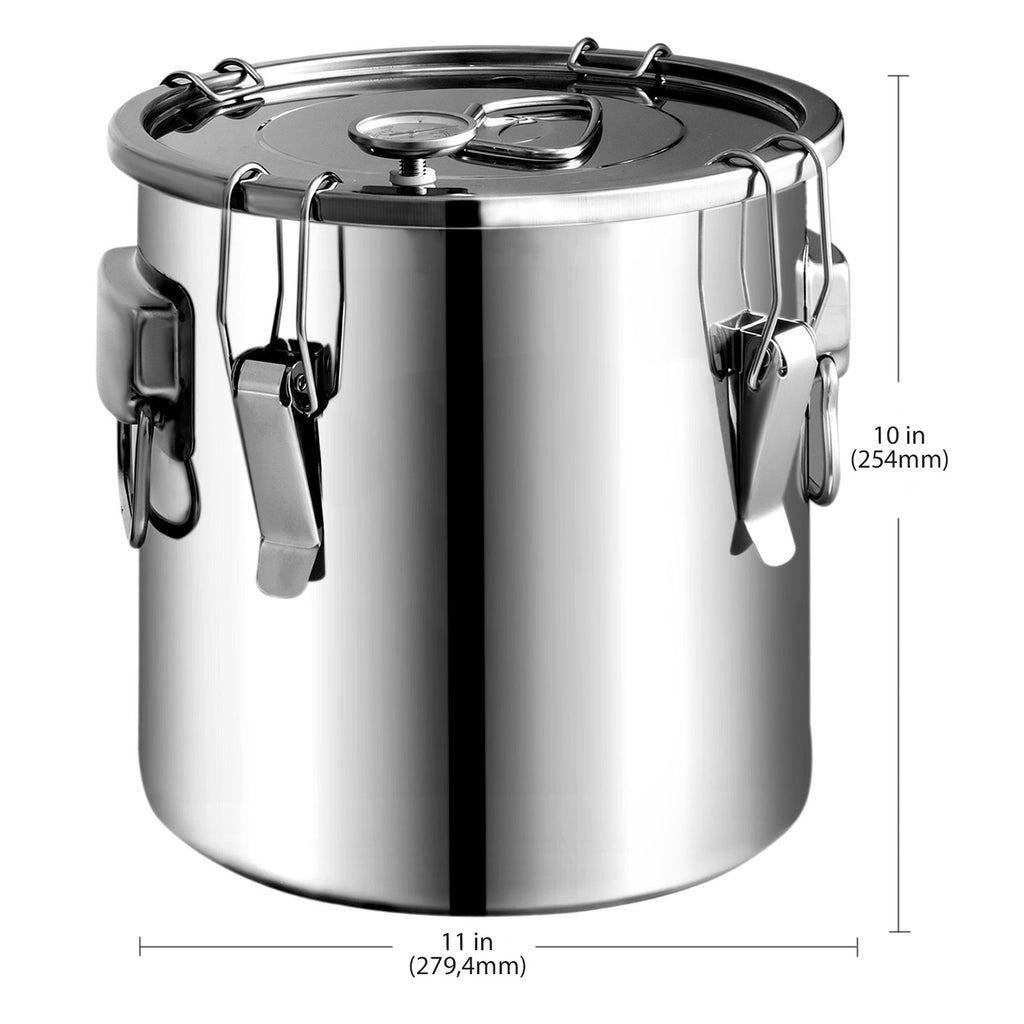 A-FCSA2-10 Alcohol Wine Distiller | Moonshine Still with Copper Pipe | 2.5 Gallon 10L | Stainless Steel
Moonshine stills set with a Copper Pipe
This 2.5-gallon water distiller is perfect for purifying water and other drinks, refining plant extracts, or production of essential oils. The body of the machine is made of stainless steel, and the warm cooling tube is red-copper. The in-built thermometer is attached to the lid.
Why is this distiller the right thing to buy?
High Capacity
This equipment can distill up to 10 L of liquid. The appliance can be used in different ways. It is possible to make water or steam distilling, as well as distilling drinks. You can also make essential oils, refining extracts from plats, etc.
Complete distilling set
The device comes with an in-built thermometer. Apart from the fermenter and cooling pot with copper worm pipe to be shaped, the are two silicone pipes, one extend-out pipe, and an airlock.
Hight quality materials
The copper tube is less likely to scale that the stainless steel tubes. Moreover, it has higher thermal conductivity. The connections of silicone tube is stronger and less prone to water leakage.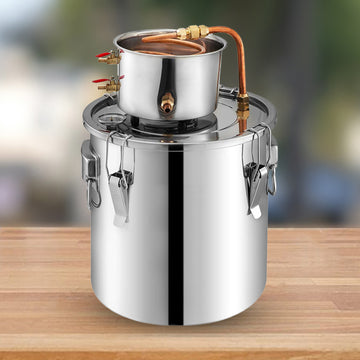 Look closer at this distiller
✪ FULL DISTILLING KIT: The device is equipped with all the details needed for distillation

✪ COPPER TUBE: In comparison to stainless-steel tubes, the copper ones have higher thermal conductivity and less likely to scale

✪ EASILY HEATED: The pot can be heated by different heating sources like stove or induction cooker

✪ NO AIR INSIDE: The airlock lets Co2 evaporate easily without letting the air get into the bucket
SPECS: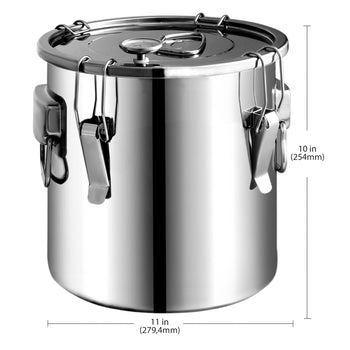 model:

A-FCSA2-10

machine size:

Boiler barrel 10" x 11.8"

shipping weigh:

12 lbs

materials:

Stainless steel, red copper

capacity:

2.5 Gal (10L)
Reviews and Questions