AP-595 Belgian Waffle Maker | Waffle Iron with 360° Rotating Mechanism | Round-Shaped Waffles | 110V
Rotating Belgian Waffle Iron for Extensive Use
Cook crunchy golden-brown Belgium waffles using this professional Belgium waffle maker in a few minutes. Rotating 360° mechanism provides uniform heating from both sides. The body is stainless steel, which ensures long service life of the equipment, making it ready for business and home use.
Why should you consider buying this waffle iron?
Smooth operations
You will need a minimum of efforts to use this waffle maker. Start it with a switch, adjust a timer and a heating level knob to begin cooking. There is a small light on the panel, which will notify when the device is heated, so you can start cooking. Nonstick covering prevents waffles from burning.
Long service life
The corrosion-resistant stainless steel, which this machine is produced of, has established itself as a durable material and one of the best for cooking appliances. The stainless-steel kitchen equipment looks beautiful, serves over the years, and requires little efforts to clean – just wipe with a paper towel after usage.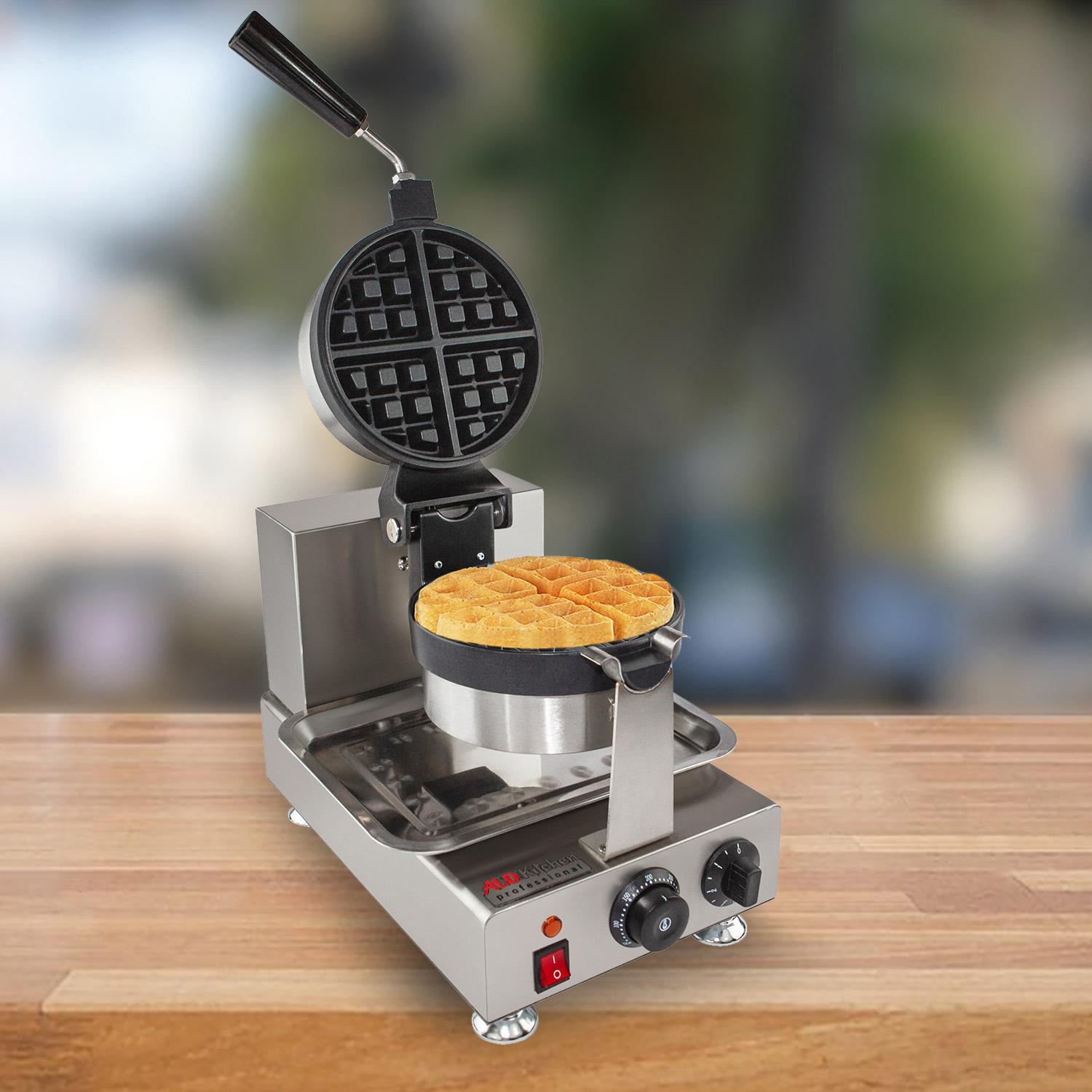 Take a Closer Look At This Belgian Waffle!
✪ MANUAL CONTROL: cook fluffy waffles with a minimum of efforts, just set the timer and heating level

✪ 360° ROTATION: using the rotating mechanism, turn the baking pan over to bake the waffles evenly from both sides

✪ SAFE USAGE: a comfortable bent plastic handle doesn't overheat and prevents occasional scalds

✪ CIRCULAR-SHAPED: in several minutes, mouthwatering crunchy rounded waffles are ready to be served
SPECS: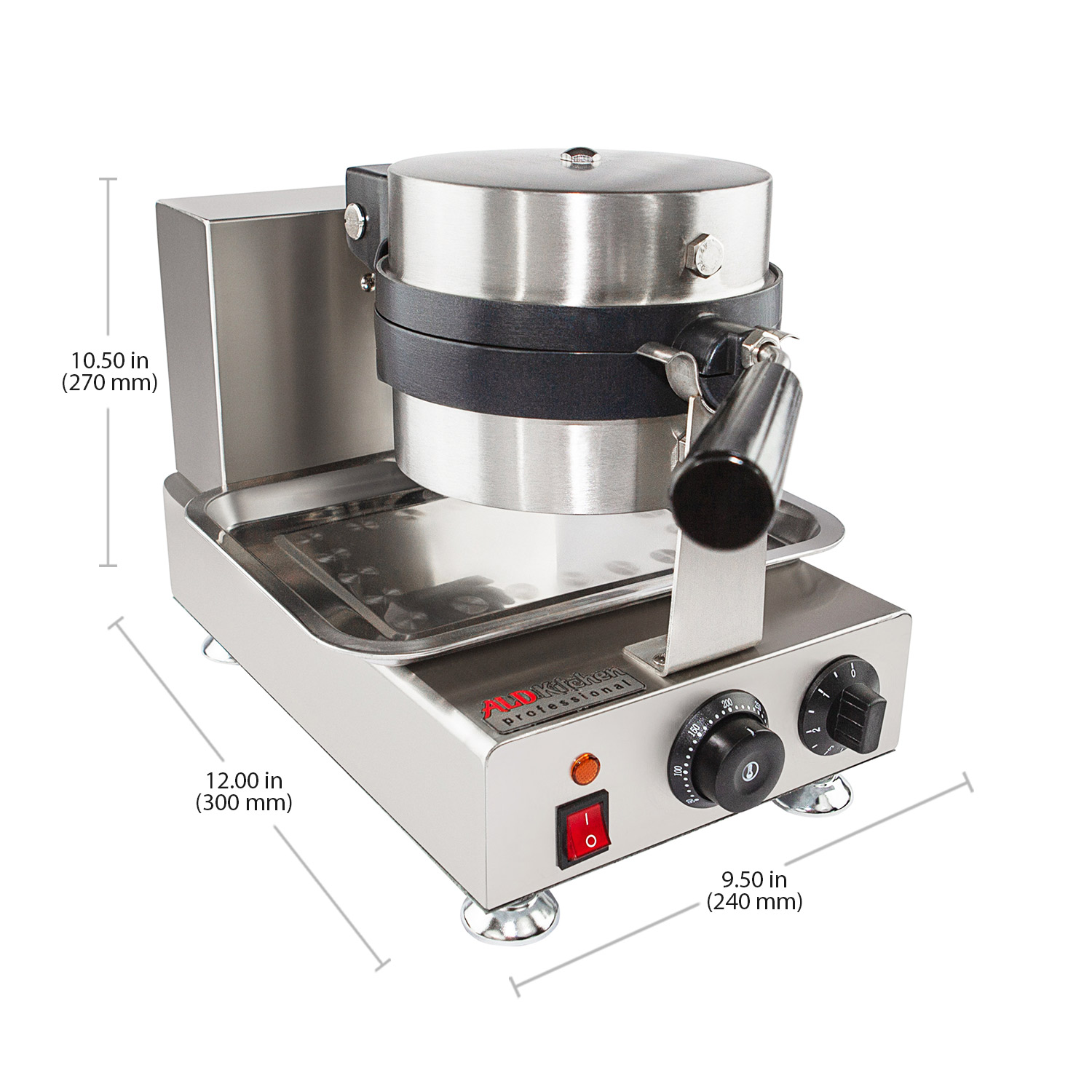 - Model: AP-595
- Material: Full stainless steel
- Size: 240*300*270* mm (9.45" x 11.8" x 10.6")
- Weight: 6.4 kg (14.1 lb)
- Voltage: 110V
- Power: 1.6 kw
- Temperature: 50-300 °C
- Coating: Nonstick
- Temperature control: Manual
- Nr. of waffles: 1
- Waffle diameter: 184 mm (7.25")
Belgian Waffle Accessories