AP-550 Poffertjes Maker | Electric Mini Dutch Pancake Maker | 25 PCS | Stainless Steel | Nonstick Coating | 110V
Professional equipment for fluffy poffertjes
Making up to 25 dutch mini pancakes, also known as poffertjes, with this professional grill is as easy as ever. Nonstick molds coating ensures the perfect golden-brown color of each mini pancake. The appliance is suitable for home use as well as for any catering business.
A few reasons to purchase a professional mini pancake machine
Nonstick coating
Both the upper and the lower module plates of this machine are enameled with nonstick coating, which ensures beautiful color and easy release of each mini pancake. Also, the nonstick coating makes the plates easy to clean.
Thoughtful design
The appliance takes little space, so it can be used even in small kitchens. Since there are just two knobs, it will take minimum of time to learn how to use the machine. High-quality stainless steel ensures that the machine will look good even after some ears of usage.
Variety of tastes
Poffertjes is a sweet treat, which has Dutch origins. The dessert is served with a knob of butter and sprinkled with sugar. Some vendors can also add cinnamon or vanilla. Nevertheless, poffertjes can also be served with savory accompaniments, which is not that common, but still delicious.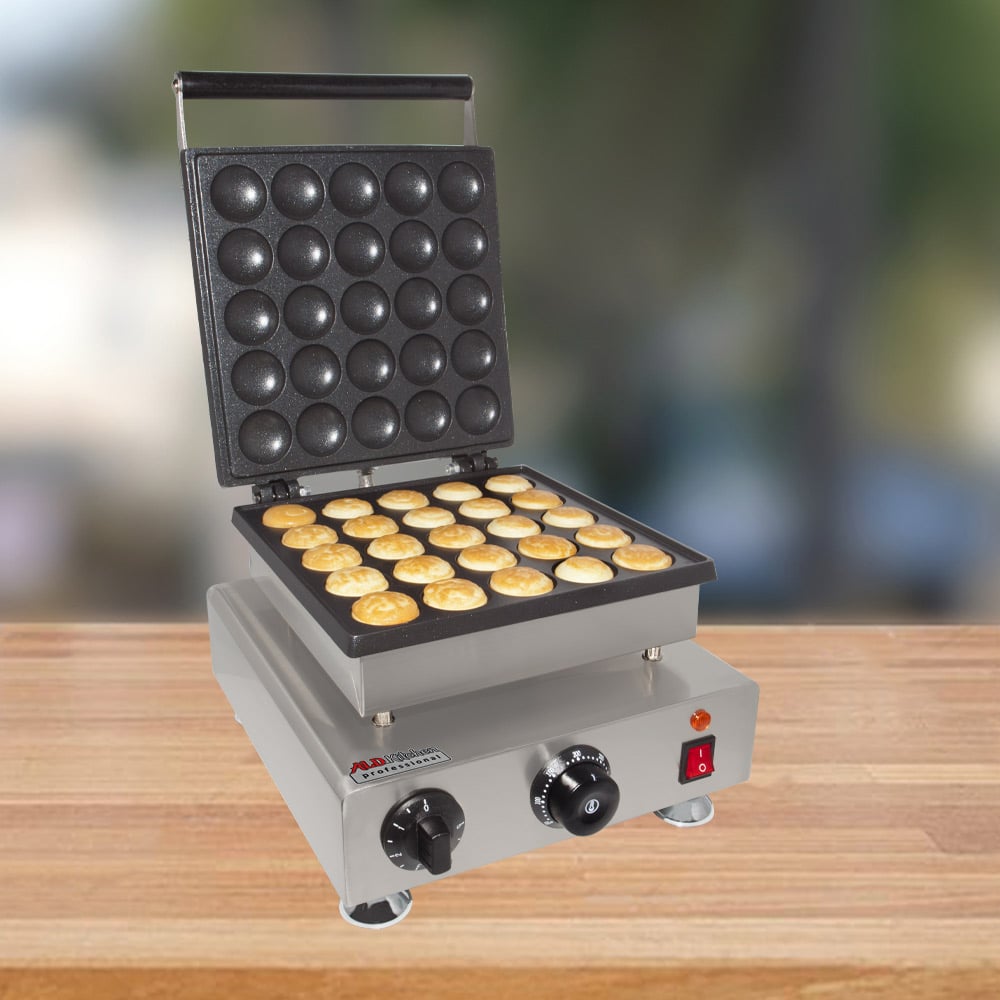 WHY THIS POFFERTJES MACHINE?
✪ HIGH CAPACITY: 25-dimple pan allows making a bunch of poffertjes at the same time

✪ SIMPLE OPERATIONS: the machine is controlled by only a few knobs, ensuring easy baking

✪ SPONGY TEXTURE: poffertjes are famous for their fluffy soft texture, which makes these mini pancakes delicious

✪ TRANSPORTABLE: due to small stable feet, it is easy to set the machine and lift it in order to move
SPECS: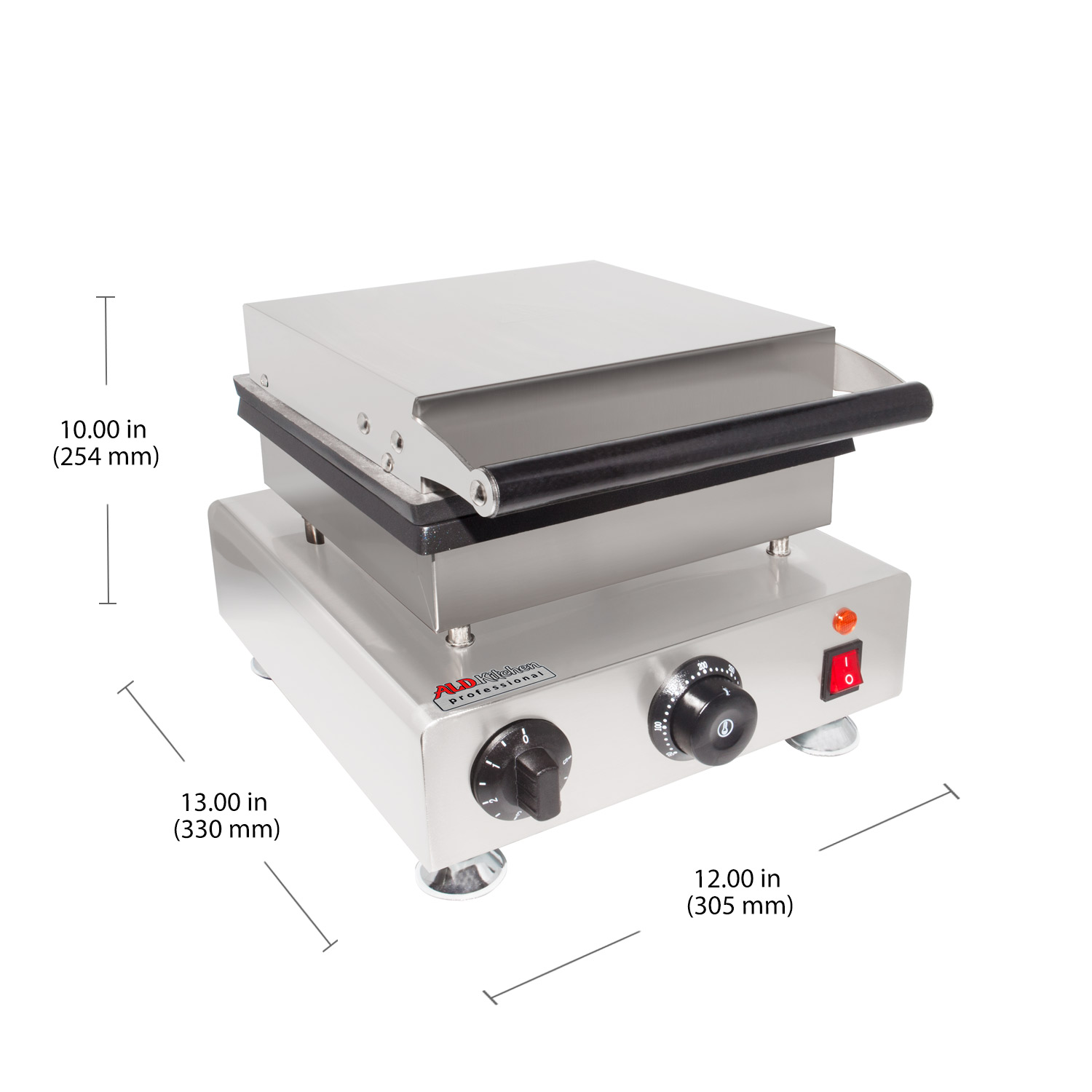 - Model: AP-550
- Package size:
- Machine size: 305*330*254 mm (12.0" x 13.0" x 10.0")
- Material: Stainless steel
- Voltage: 110V 60Hz
- Power: 1550 Watts
- Shipping weight: 13.20 kg (29.0 lb )
- Machine weight: 11.35 kg (25.0 lb)