MX-BW30V Waffle Dough Mix | Bubble Waffle Batter Mix | 30 lbs | Egg Waffle Mix | 168 Waffles | Vanilla taste
Keep the batter mix always at hand!
With a box of this bubble waffle mix, you can cook up to 168 fresh fluffy waffles with chocolate or vanilla flavor. The mix contains all the ingredients needed for a delicious waffle, so adding something else is up to you!
The best solution for your bubble waffle business!
The same taste
Choosing this bubble waffle dough mix, you don't have to worry about adding too much sugar or other ingredients because the components always remain the same, so the waffle's taste is the same anytime.
Easy to cook
To make a batter, you need to add some water according to instruction and wait for about 10 minutes for the batter to be ready. You may add more sugar or other ingredients, but it is optional.
Always fresh
You need just 15 minutes to prepare a new bowl of batter, which is pretty convenient when you run out of it at rush hour. There is no need to make a great amount of batter in the morning, so you always have it fresh when required.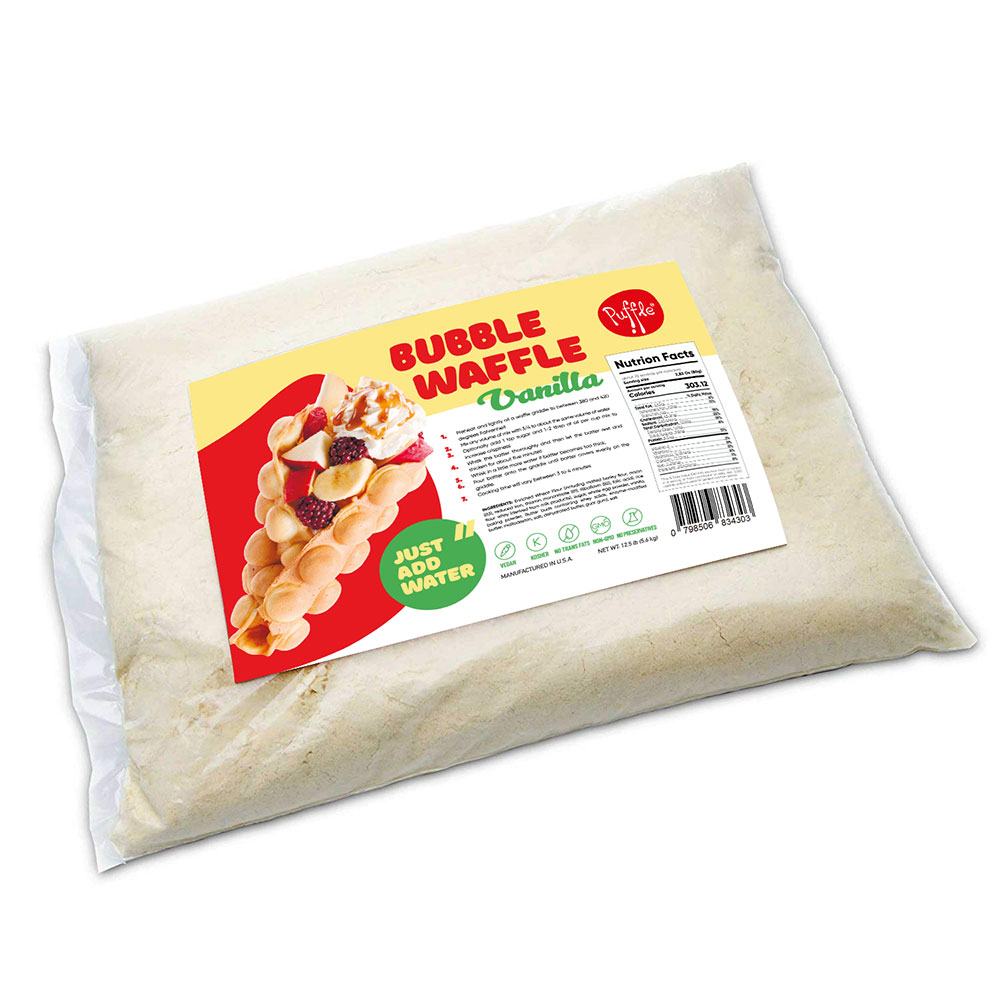 SPECS: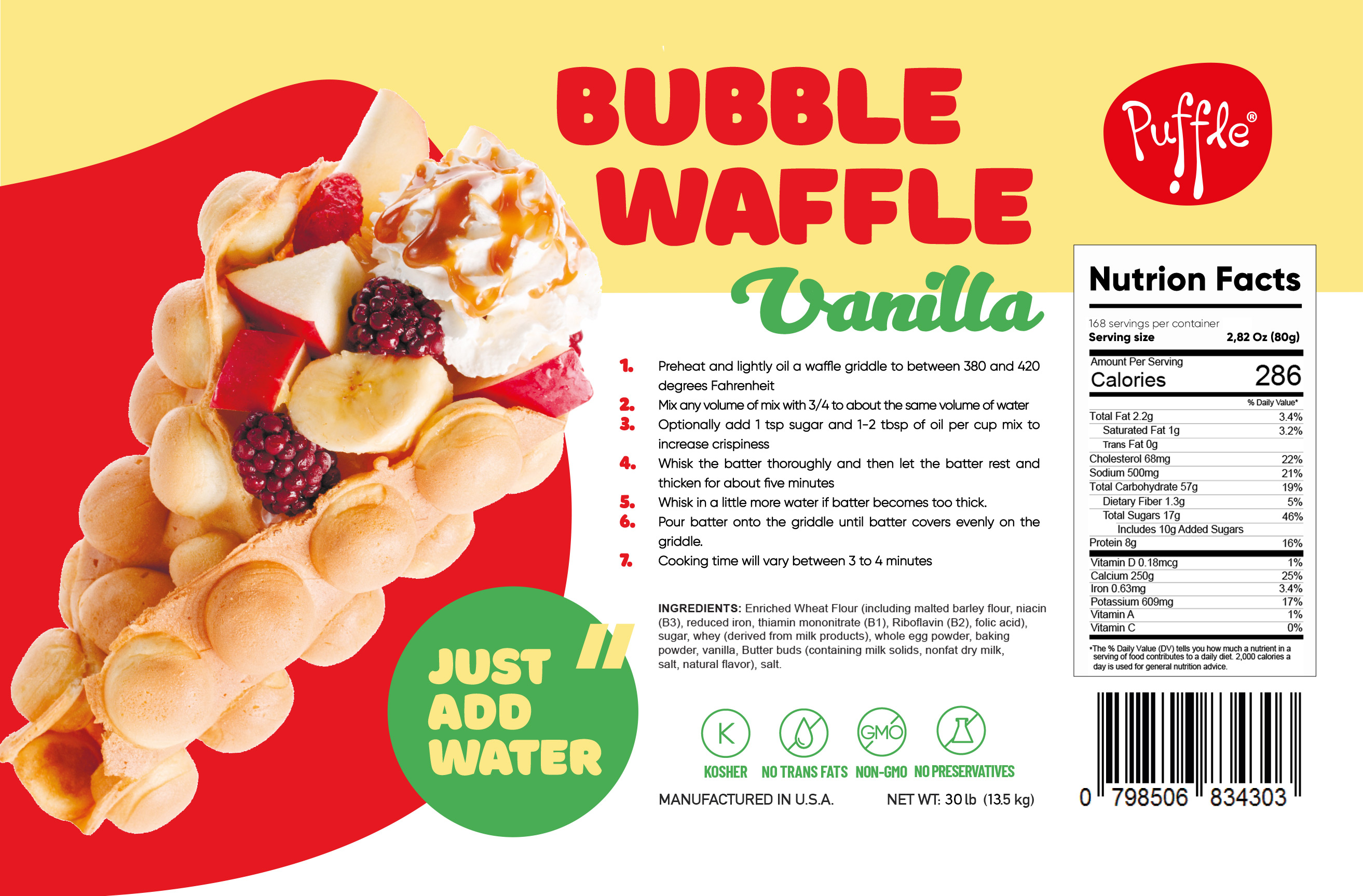 - Weight: 13.5 kg (30 lb)
- Amount of waffles: around 168 standard-sized Puffle waffles
- Flavour: Vanilla
Ingredients: Enriched wheat flour, sugar, corn starch, rice flour, vegetable oil and shortening (soy or canola), soy flour, corn flour, dried malt extract, baking powder, dried whole egg powder, salt, dextrose, N&A flavors, Sucralose.
Allergens: Contains Wheat, Egg, and Soy.