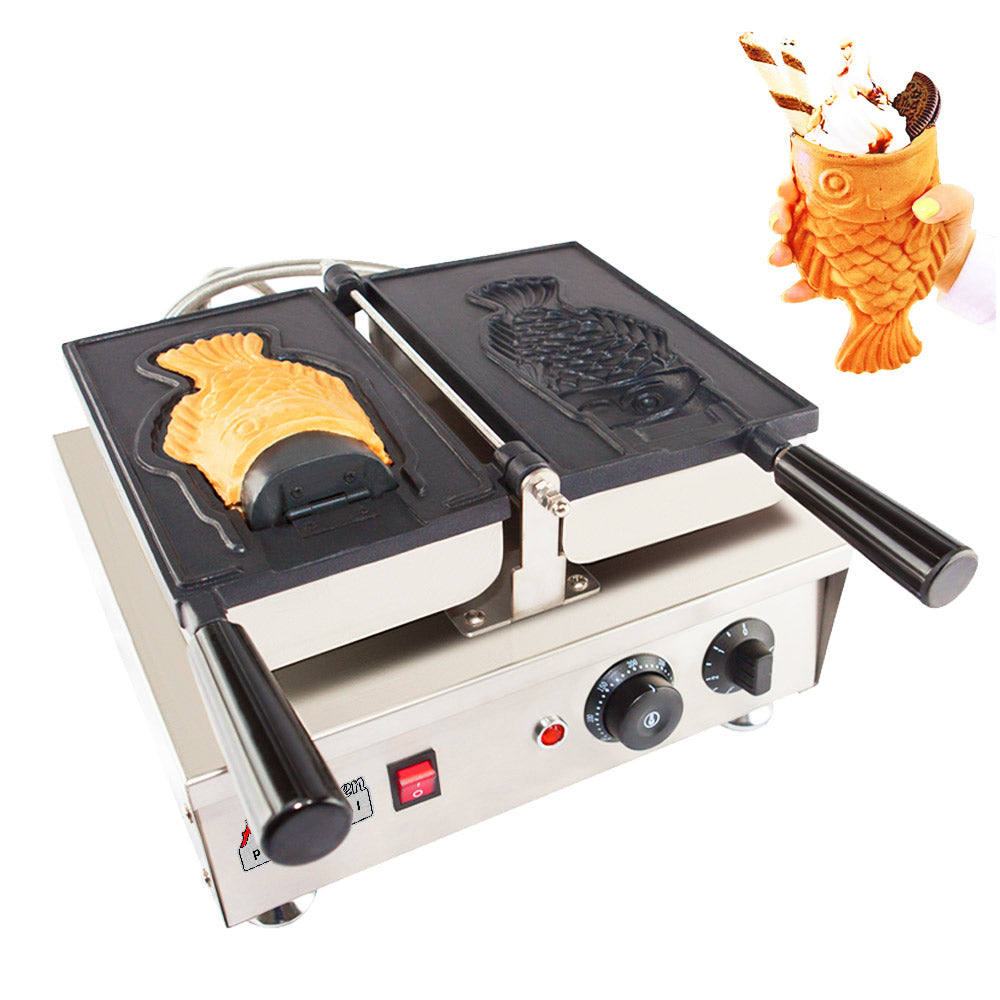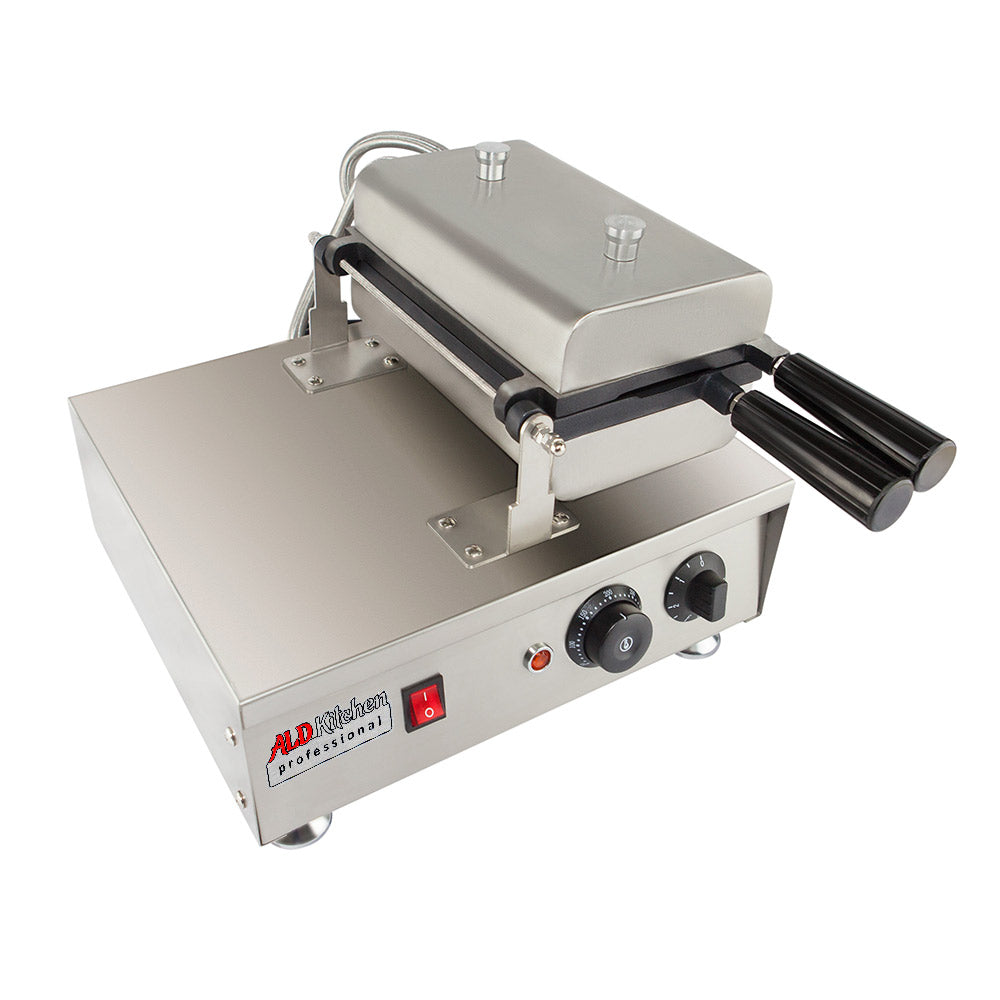 AP-200 Taiyaki Maker | Fish Shaped Waffles Iron | 1 Big Open-Mouth Fish Ice Cream Cone | 110V
Handy Open-Mouth Fish Formed Waffle Iron
Try the taiyaki waffle machine, made for making pretty fishy formed waffles. This upper-grade device is becoming exceedingly worldwide known thanks to its high efficacy and stunning productions. Baking appetizing waffles filled with gelato, jelly, or sorbet with a self-dependent temperature, controlling never became so easy!
Professional Waffle Maker with Non-stick Baking Molds
Commercially ready for using
Produced with high-grade steel, this glorious taiyaki waffle iron with anti-corrosion structure will function for a number of years. It is absolutely ready for baking. Use it at your house, outdoor parties, or in your shop, café, buffet, etc.
Crunchy mouth-watering bakery products in a moment
Cook large, yummy, conical fish-formed taiyaki in 3 min. The Nonstick surface of the bakery tins precludes the product from scorching and provides smooth cleaning. The apparat is so convenient that even a kid can use it.
Elegant styling
The unsurpassed model comes with an effectual warmer, a small pre-designed orifice. It's easy to place the dough at the start of the bake processing. This taiyaki waffle maker will become a wonderful supplement for your kitchen!
WHY THIS WAFFLE MACHINE?
✪ HIGH-GRADE MATERIAL – the device is created of upper-quality stainless steel with strengthened thermostat

✪ LONG TERM STRUCTURE – the pan is separated from the bottom side preventing interior elements from overheating

✪ NONSTICK COVERING – baking tins are made of aluminum with Nonstick covering, which makes it easy to keep the machine tidy and clean.

✪ PORTABLE: durable tiny feet help to keep the table away from scrapes and allow the apparatus to easily be moved
SPECS: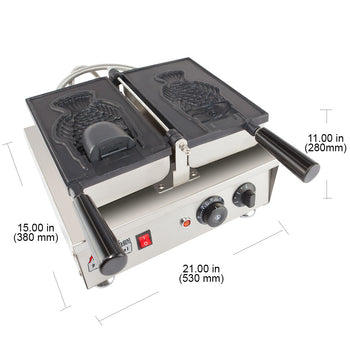 model:

AP-200

machine size:

21" x 15" x 11"

material:

Stainless steel

voltage:

110V

machine weight:

26.5 lb

body type:

Swing

heating type:

Heating Spiral

control type:

Manual

temperature range:

120-570°F

materials:

Stainless steel

power kw amp :

1.5 kW (13.6 amp)

cooking time:

3 min

product shape:

Open-mouth fish

no of products:

1

product size:

6.5" x 2.36" x 1.57"
Reviews and Questions
Tiyaki Waffle Accessories