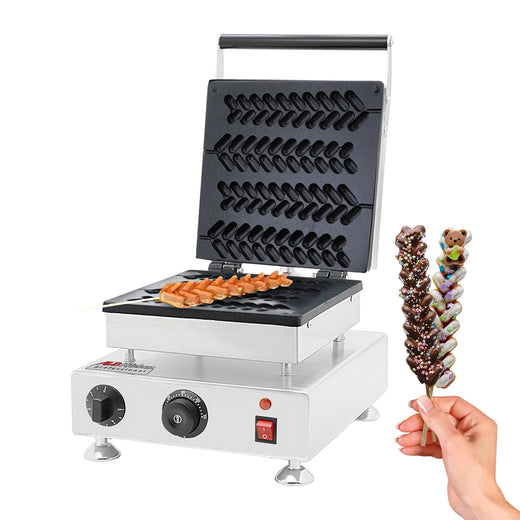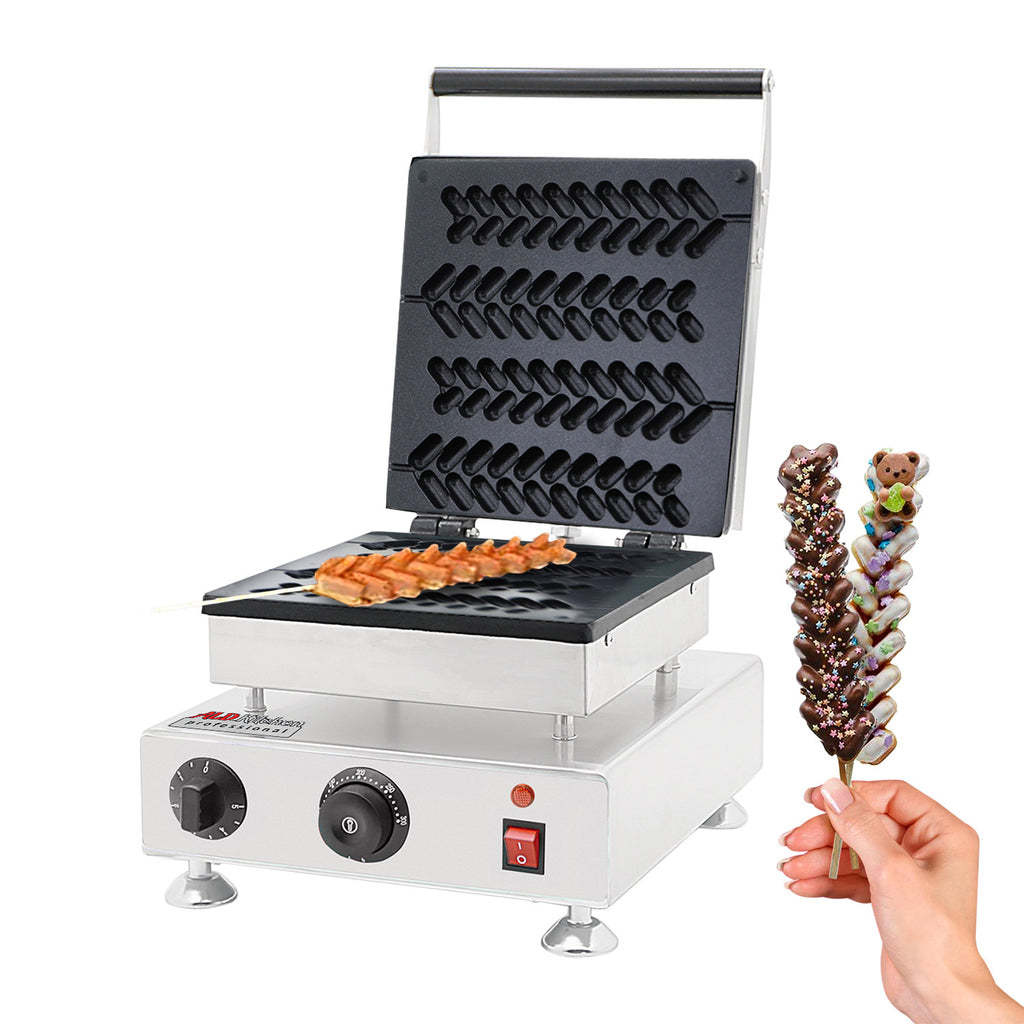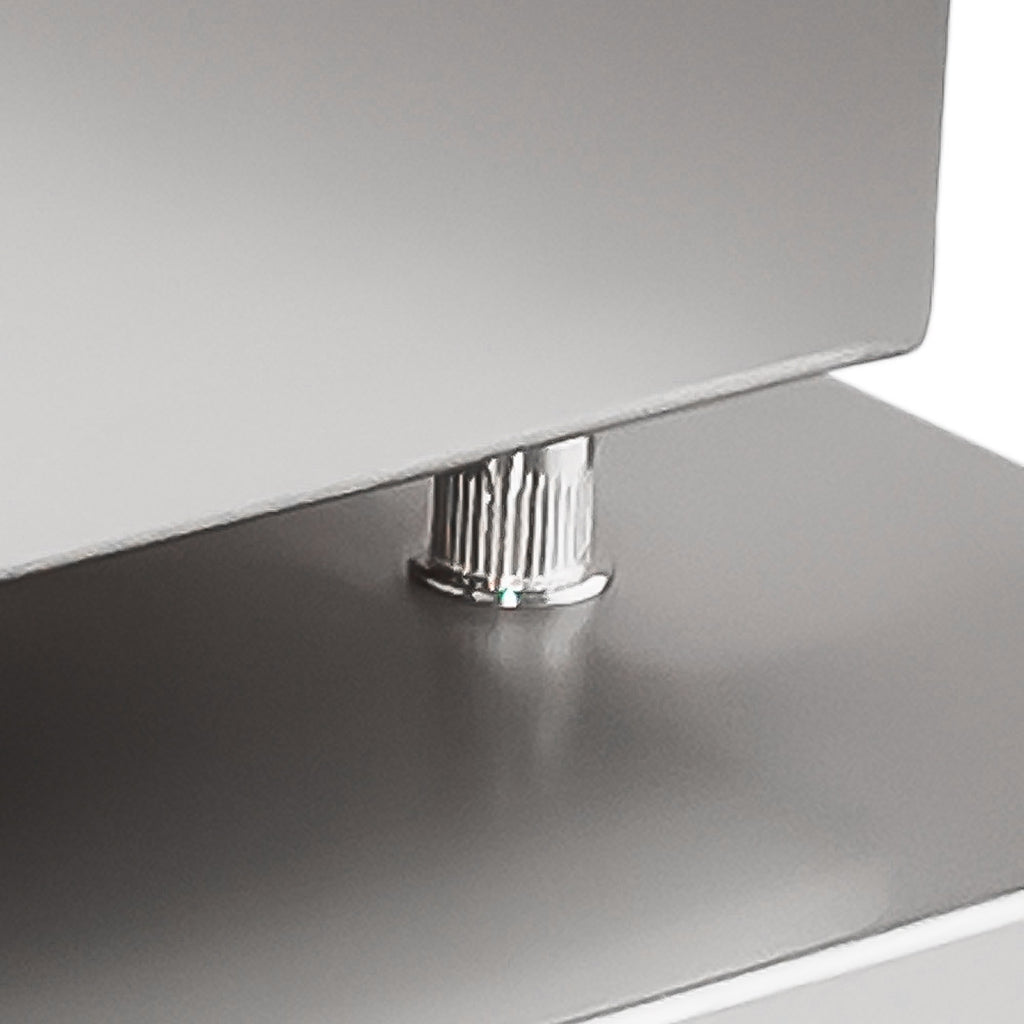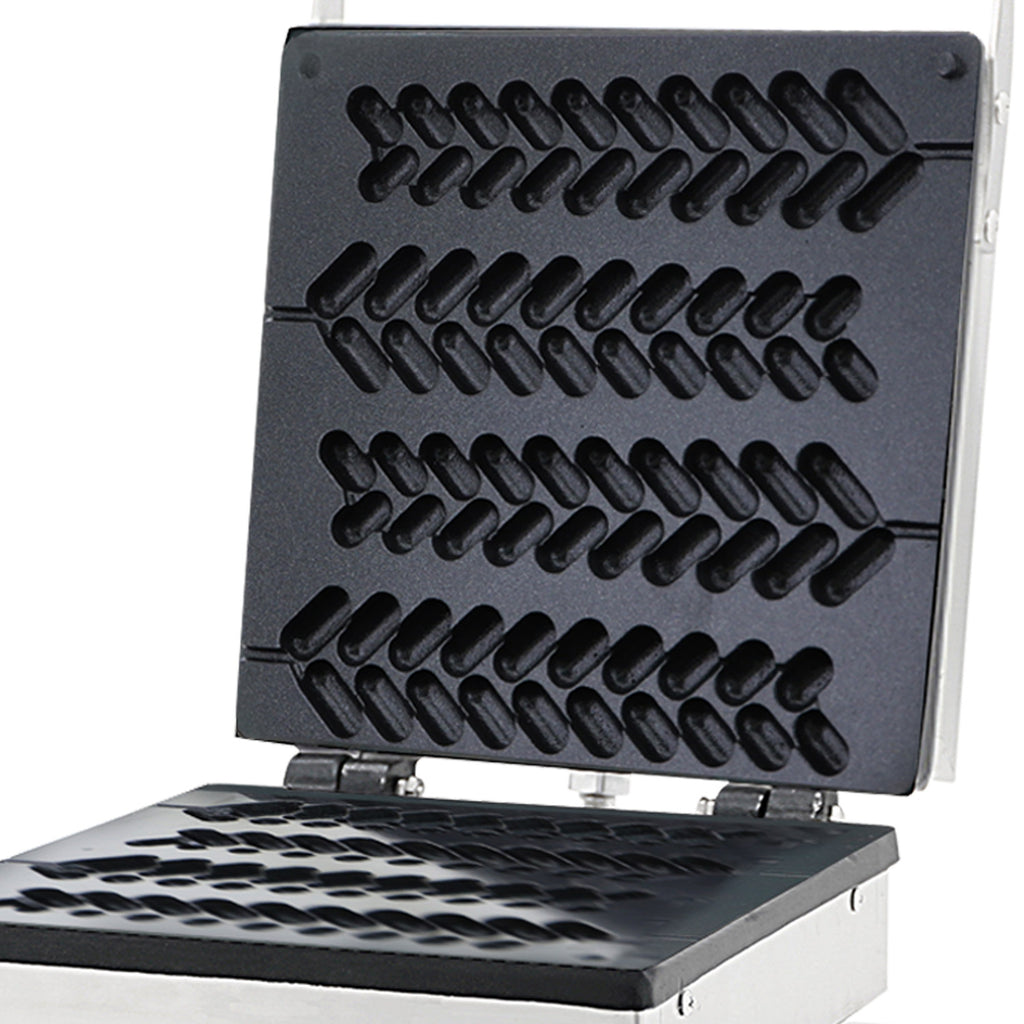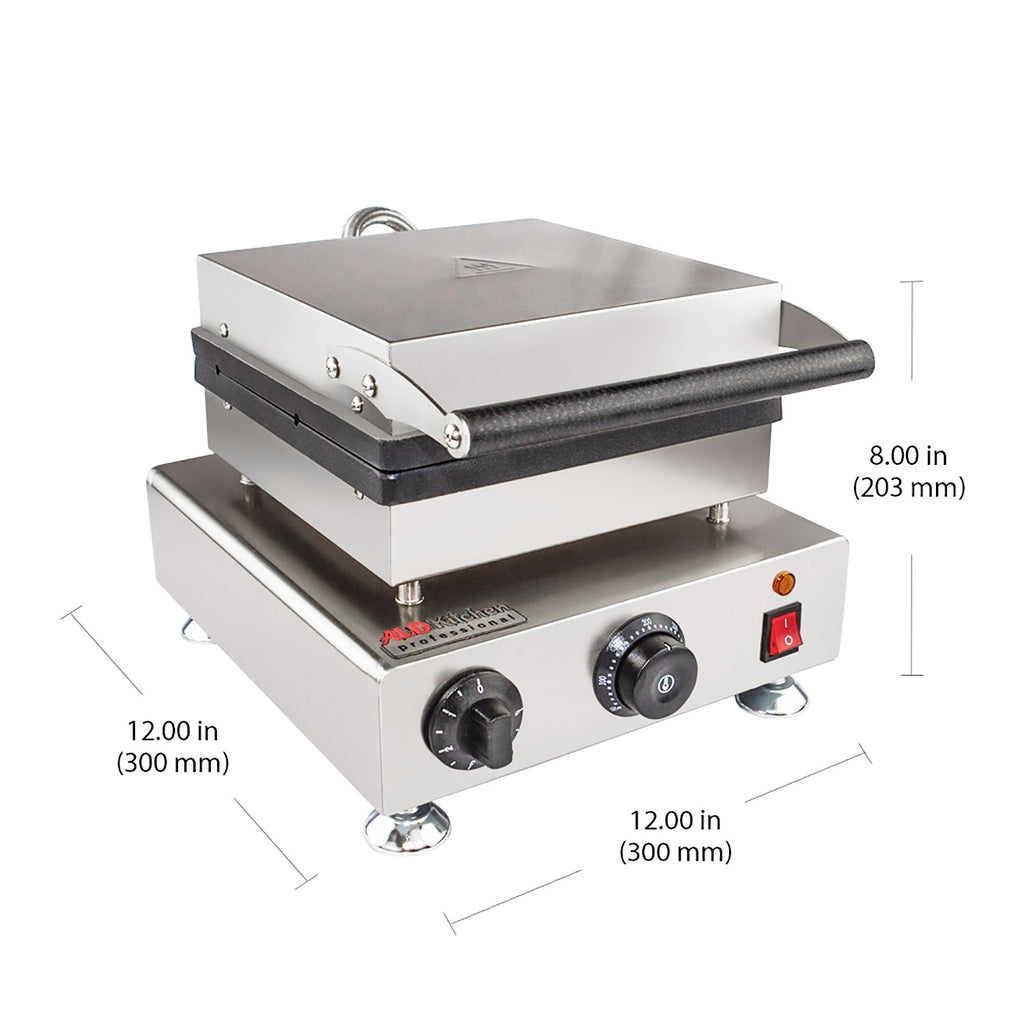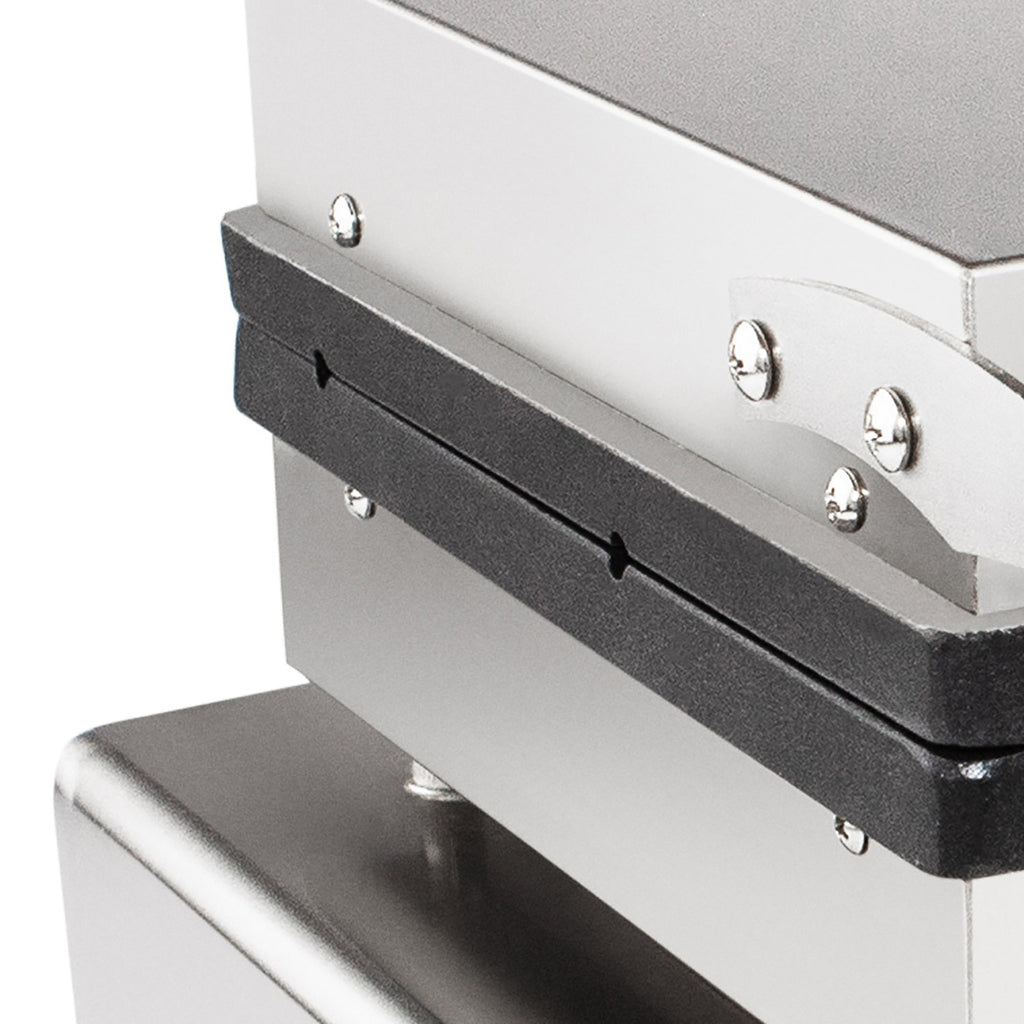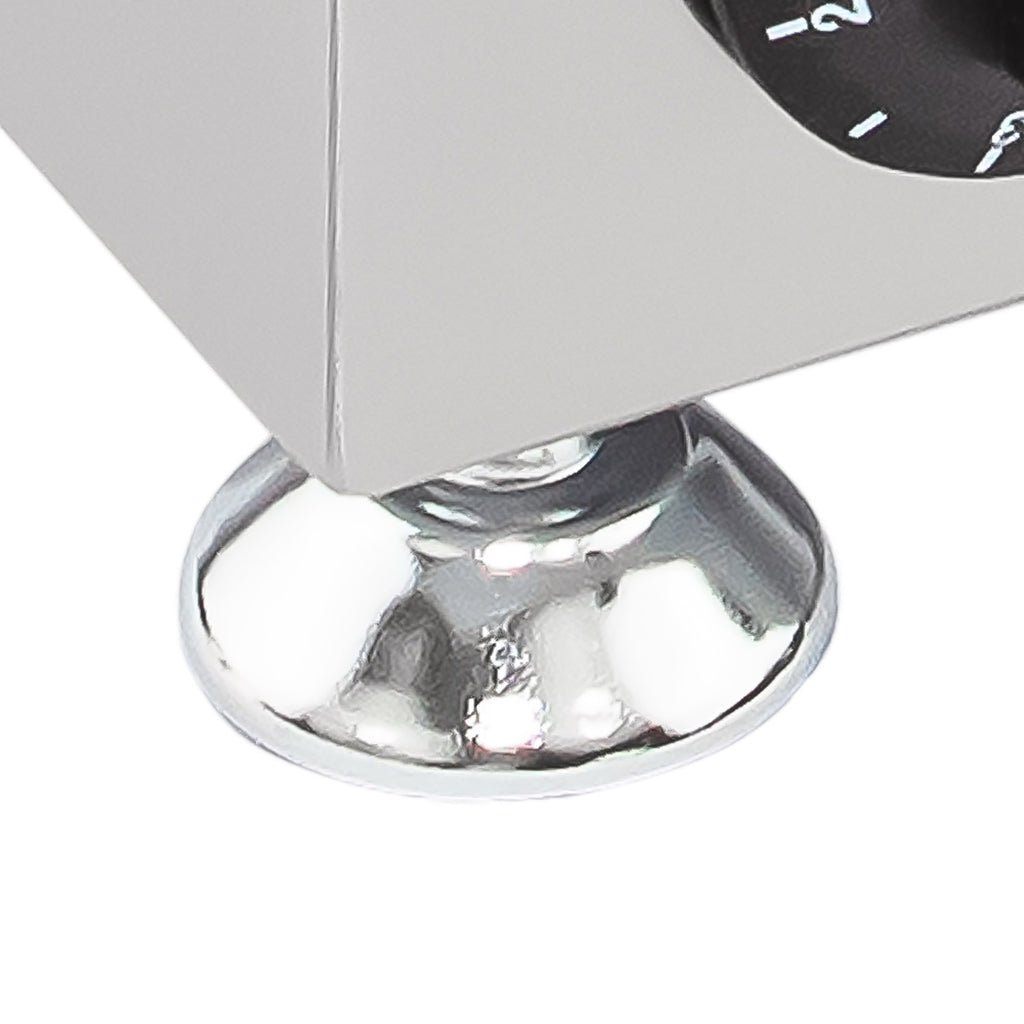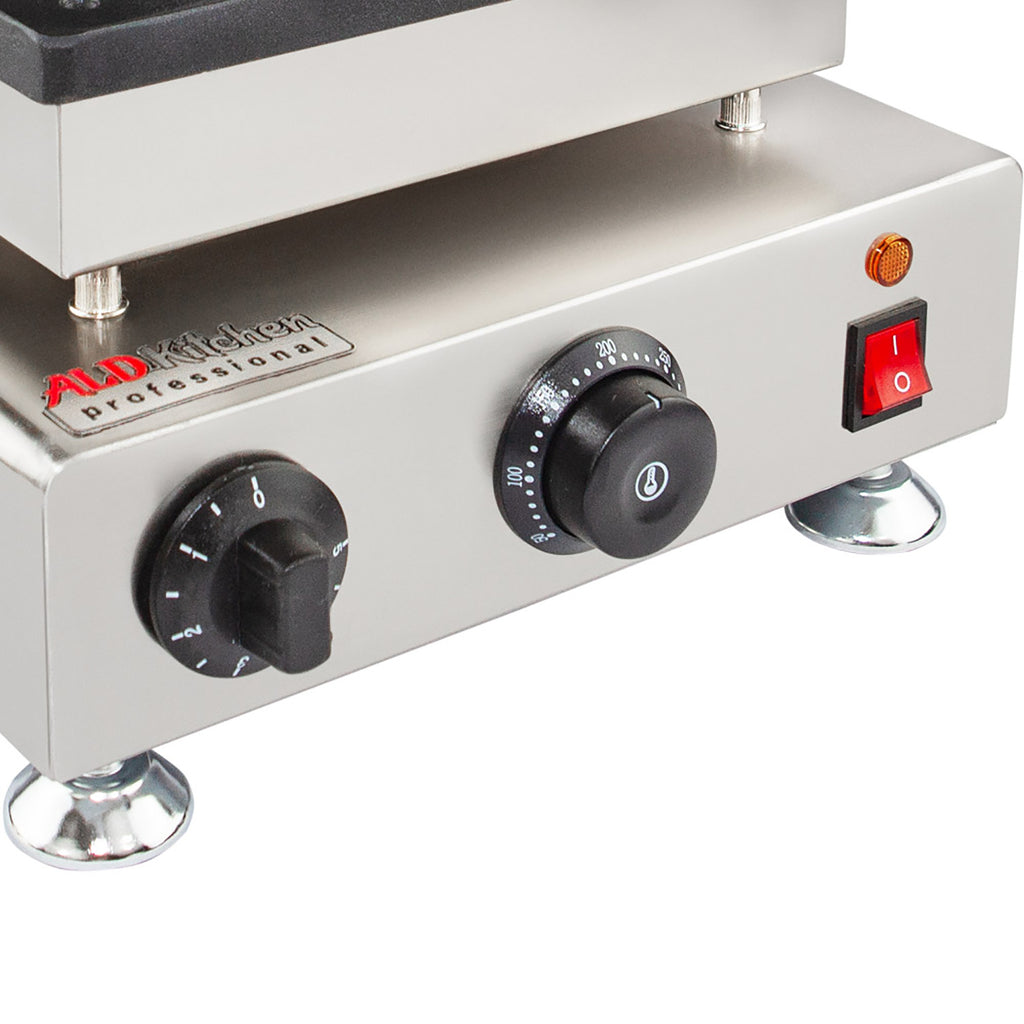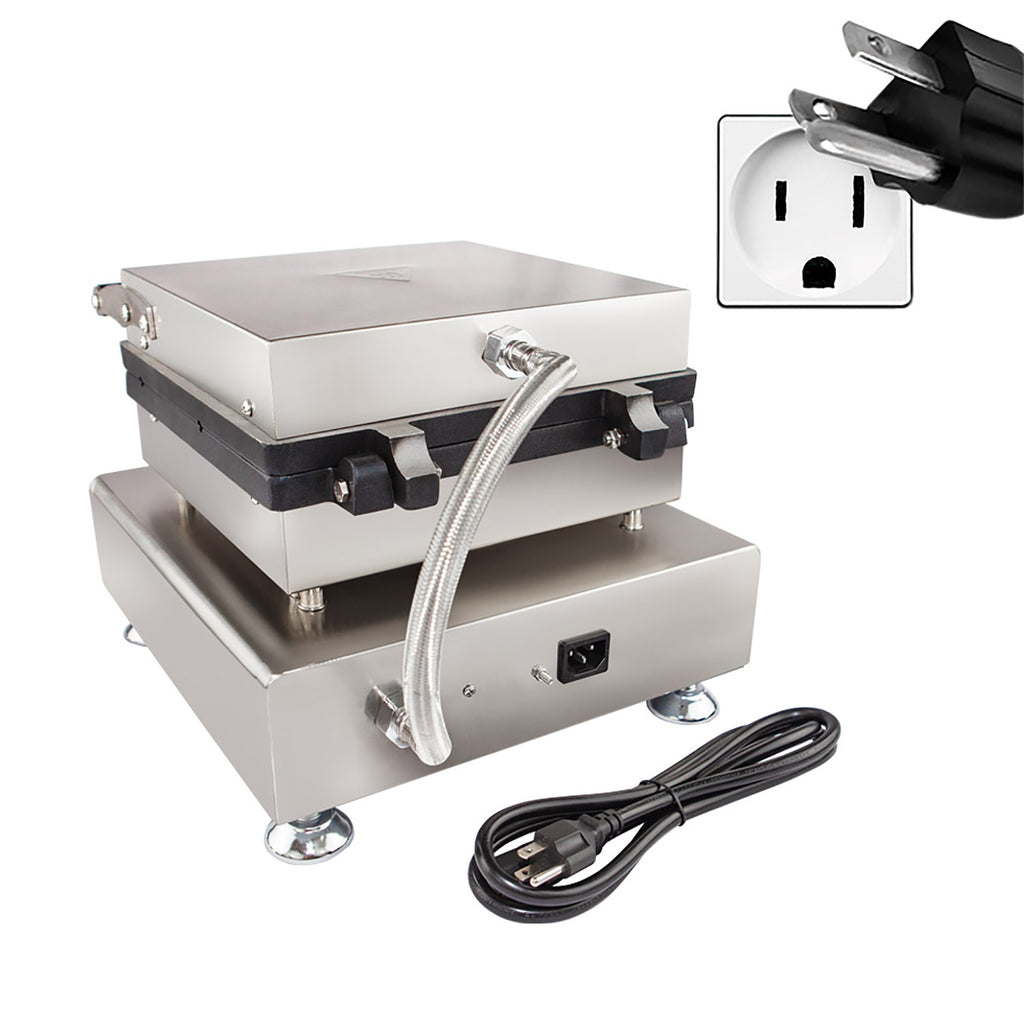 AP-491 Waffle Stick Maker | Tree Waffles Maker | Stainless Steel with Manual Control | Nonstick | 4 PCS | 110V
High-quality Stick Waffle Maker for long-term usage
Make four big appetizing babycakes with this waffle maker! Forget about corrosion and rust with high-quality stainless steel, enjoy simple operations, and surprise your customers with delightful treats! Add ice cream, hot chocolate, fruit, and other toppings to make your waffles even better!
Why is this waffle stick maker worthy of purchasing?
Thoughtful design
Due to its design, this kitchen equipment looks lightweight and stylish. This beautiful waffle maker is made of stainless steel, known for its corrosion and rust-resistant properties. These features ensure long service whether the appliance is used at home or for business.
Nonstick baking molds
The baking molds are made of cast iron and covered with nonstick covering. As a result, the risk of waffles to burn is minimized. Any remains of dough are easily removable with a cloth.
Easy operations
Cook four delicious waffles in only a few steps. Start the machine, set the timer and the temperature level with two knobs, which are located on the operational panel together with a turn on/off switch.
You will enjoy this waffle stick maker!
✪ COOK UNIFORMLY: double-sided warming guarantees nice even golden-brown color of each waffle

✪ INSERT THE STICKS: small openings in the baking surface make it easy to insert skewers while cooking

✪ MOVE EASILY: small stable feet allow to effortlessly lift the machine in case you need to move it

✪ ADD TOPPINGS: serve your fresh waffles on sticks with different sweet sauces, fruit, ice cream, etc.
SPECS: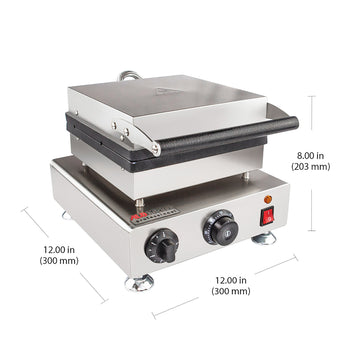 machine size:

12" x 12" x 8"

voltage:

110V

machine weight:

22 lb

body type:

Press

heating type:

Heating Spiral

control type:

Manual

temperature range:

120-570°F

materials:

Stainless steel

power kw amp :

1.5 kW (13.6 amp)

cooking time:

3 min

product shape:

Tree-Shaped

no of products:

4

product size:

8.5" x 2"
Reviews and Questions
Waffle on a Stick Accessories