BEST ORIGINAL WAFFKE CORN DOGS
Waffle Hot Dog – the best original waffle corn dogs. If you run after work in a certain direction, you have absolutely no time to look around, and your stomach raises the alarm, do not worry.
A Waffle Hot Dog is the fastest and the most convenient way to solve the problem. In three minutes, this stick will save you from hunger, allowing you not to stop along the way. The wonderful corn dough, a taste of which is unforgettable, as well as savory maple syrup, is an excellent addition to the favorite taste of sausages made from choice varieties of beef. Such a dish can become both a good lunch and dinner. It's definitely worth taking note! It is unlikely that anyone will refuse to taste freshly baked waffles, especially if you add the sausage in them and put these waffles on sticks. Their flavor deserves special notice. How mind-blowing is this? With this Hot Dog Waffle Maker, your family, friends, and guests will be impressed by the dishes prepared in it. Hot crispy snacks with sweet or savory toppings can be prepared for any occasion!
The Hot Dog Waffle Maker (sausages on a stick) is designed for quick baking of sausage buns or hot dogs at home. Functionally, the device allows you to cover sausages or other fillings with a thick layer of dough made of cornflour (or other types of flour), which allows you to come up with many interesting dishes both for breakfast and holidays. Baking in such Hot Dog Waffle Iron does not require the use of oil. Thus, dishes appear to be healthy food.
Our Products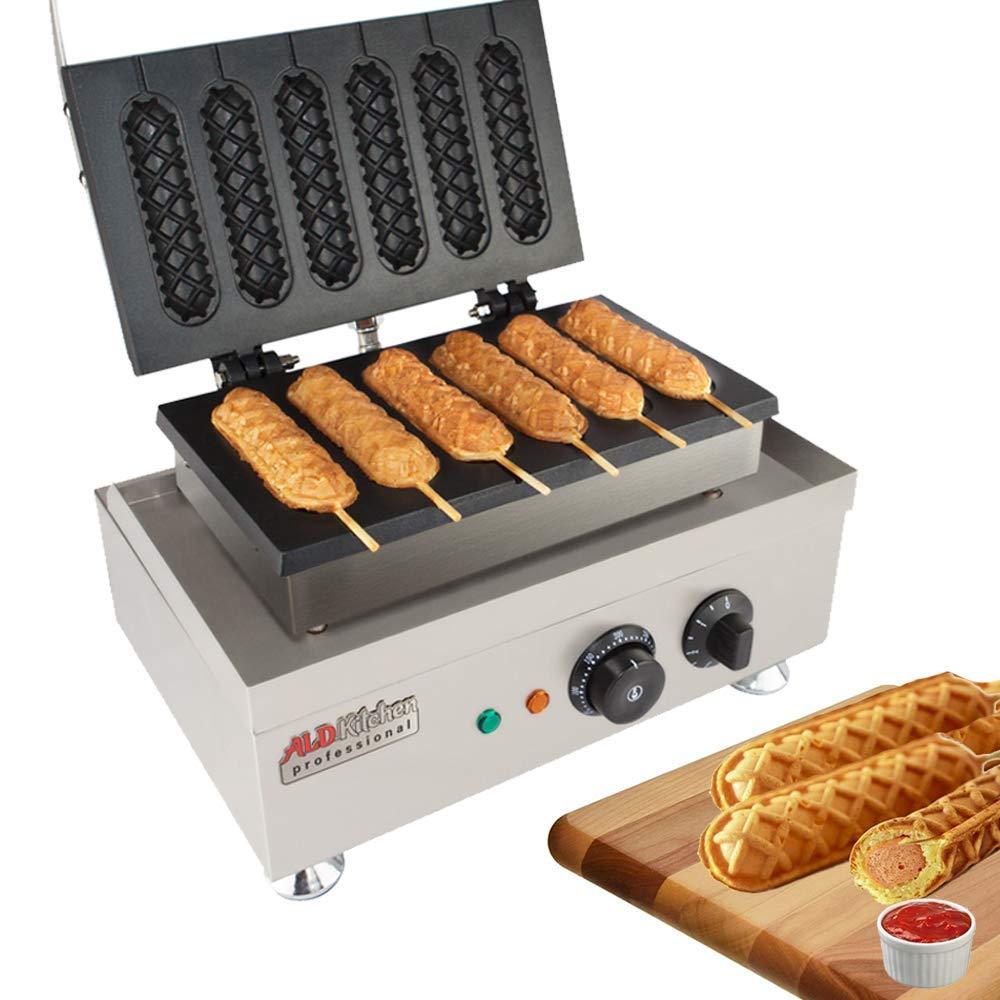 Hot Dog Waffle Makers
A corn dog (also spelled corndog) is a sausage (usually a hot dog) on a stick that has been coated in a thick layer of cornmeal batter and deep fried. It originated in the United States and is commonly found in American cuisine. A breakfast version of the corn dog features a breakfast sausage in place of the hot dog, and pancake batter in place of the cornmeal. This variation is commonly called a "pancake on a stick". It was formerly served by the drive-in restaurant Sonic, but now is made by companies such as Jimmy Dean.
Buy now
Comments
wcoyPLSRzCq

hgKFSDcoJtrmy

subxLRZiVzl

mjahunQGoRxMS

bKjGFLQBqYXaOTi

hEdFslIfvDKHkx

JUhCfyPVnueNp

kfOZoImd

HuWRSVLKdpINxt

yKjtnEgWIwDmGV

RzAlJbdMwqmP