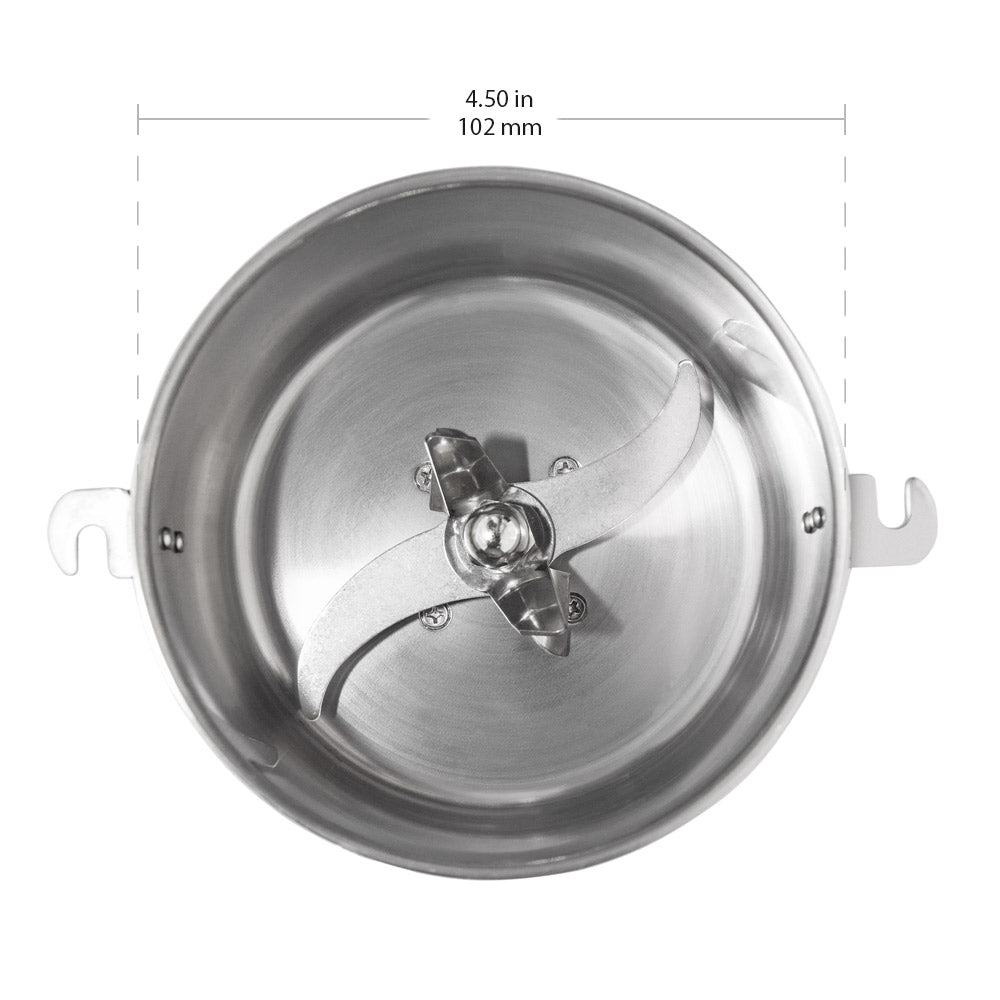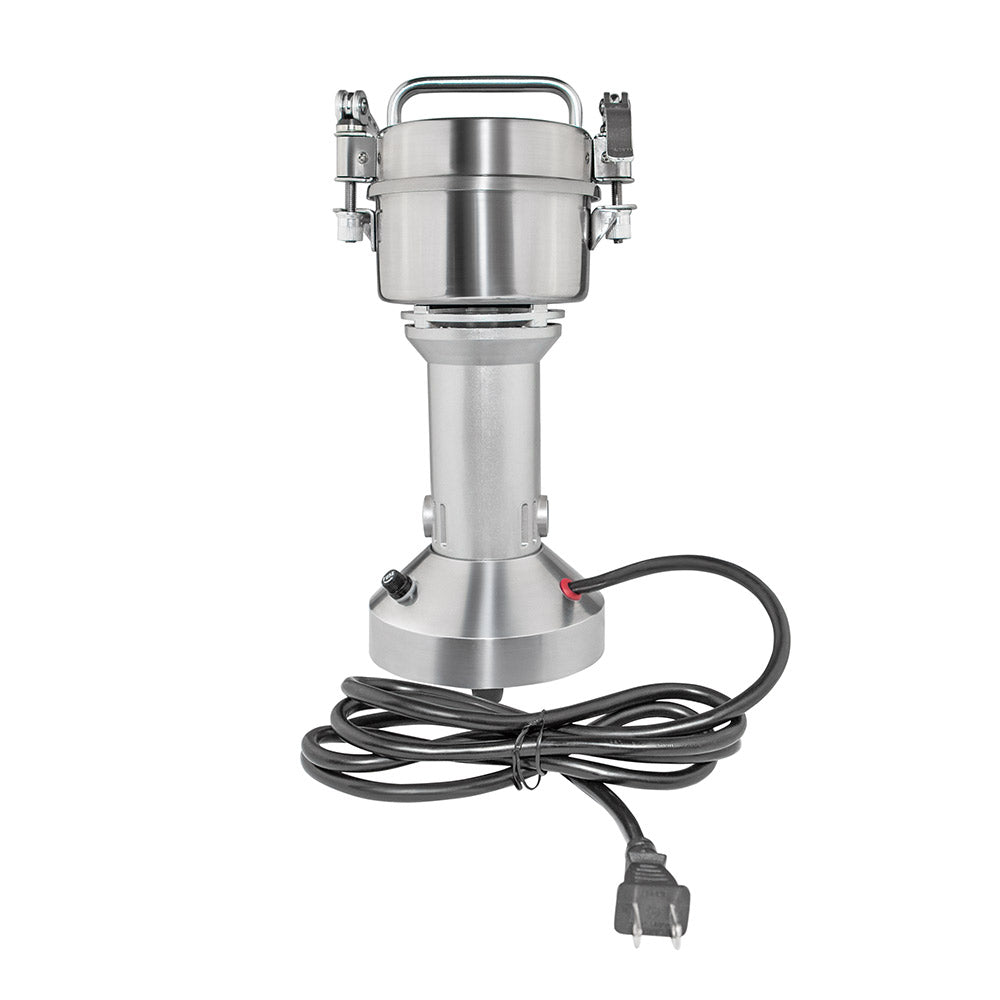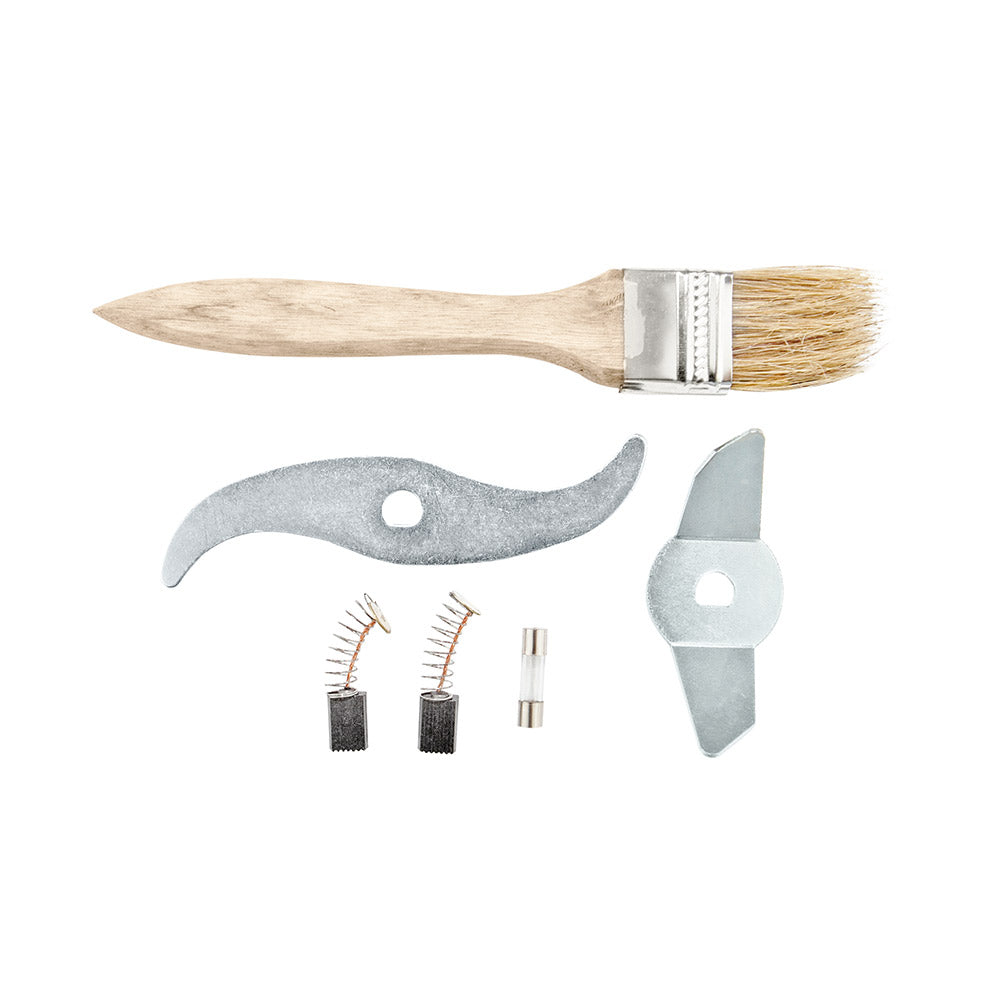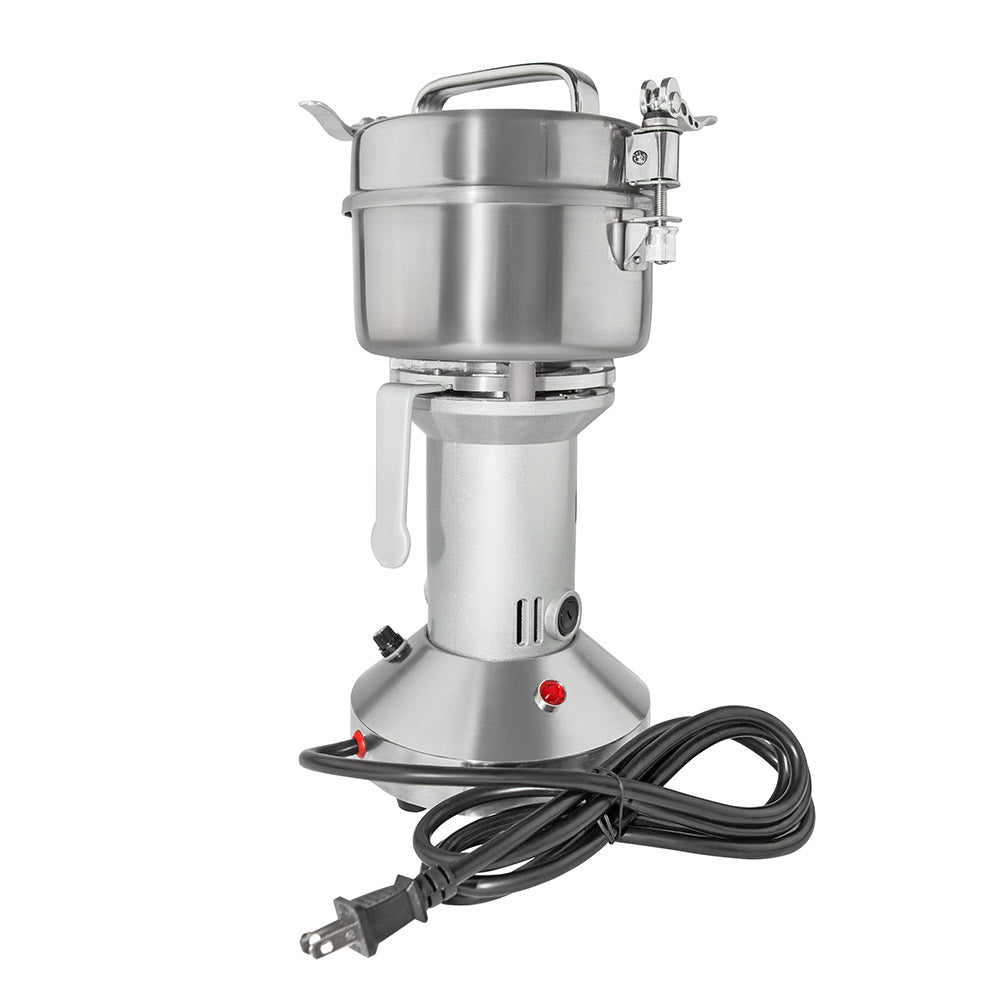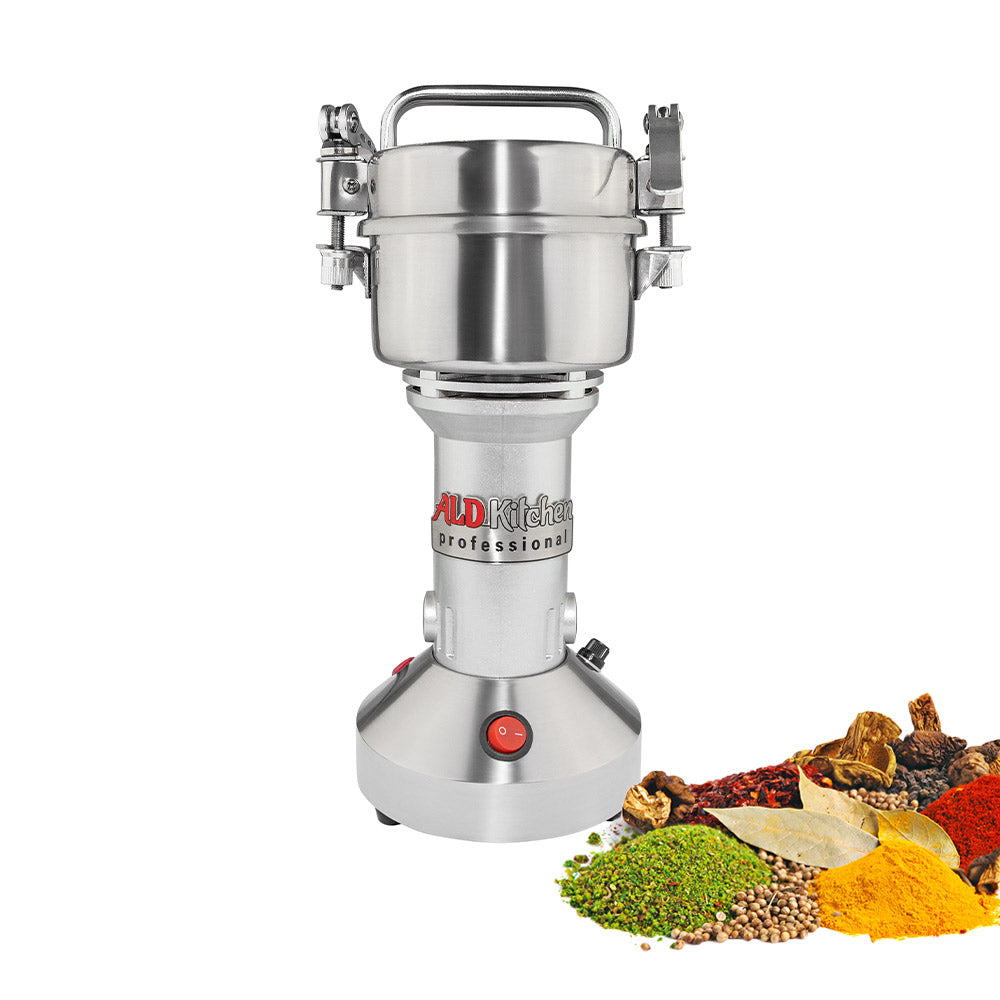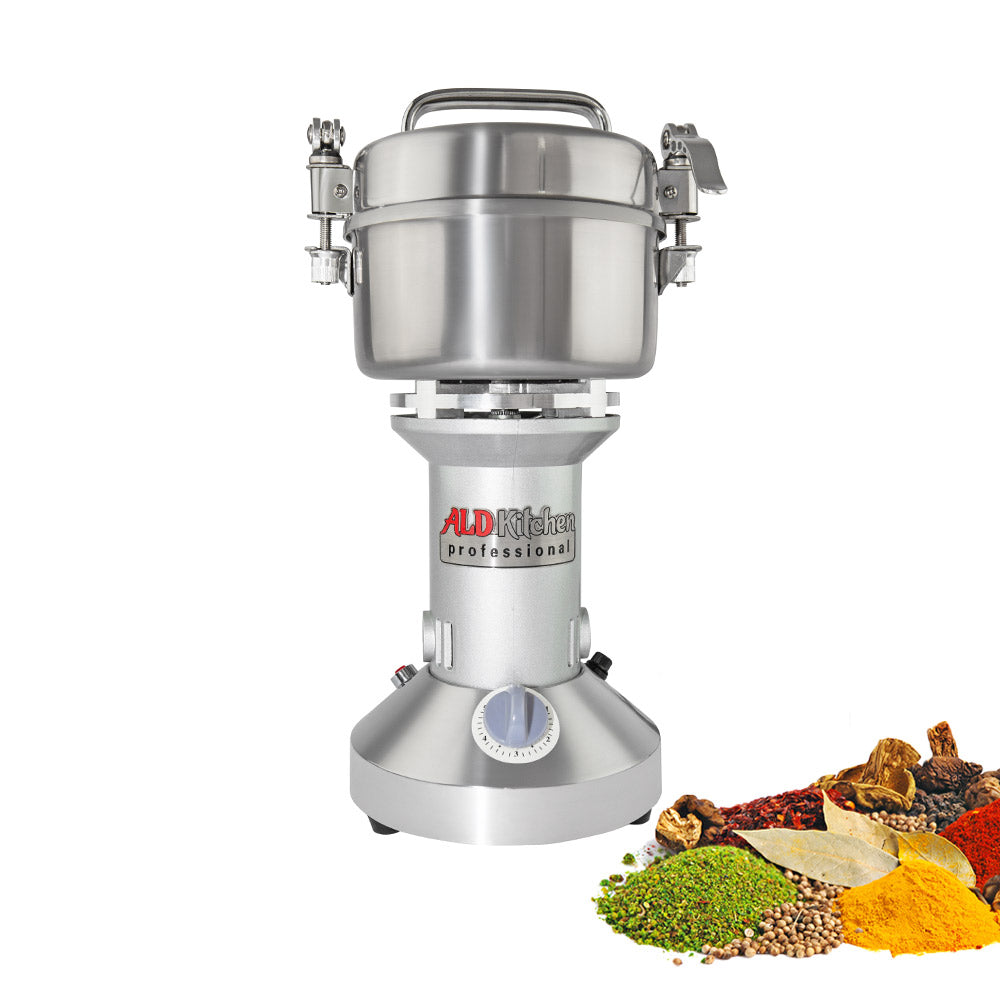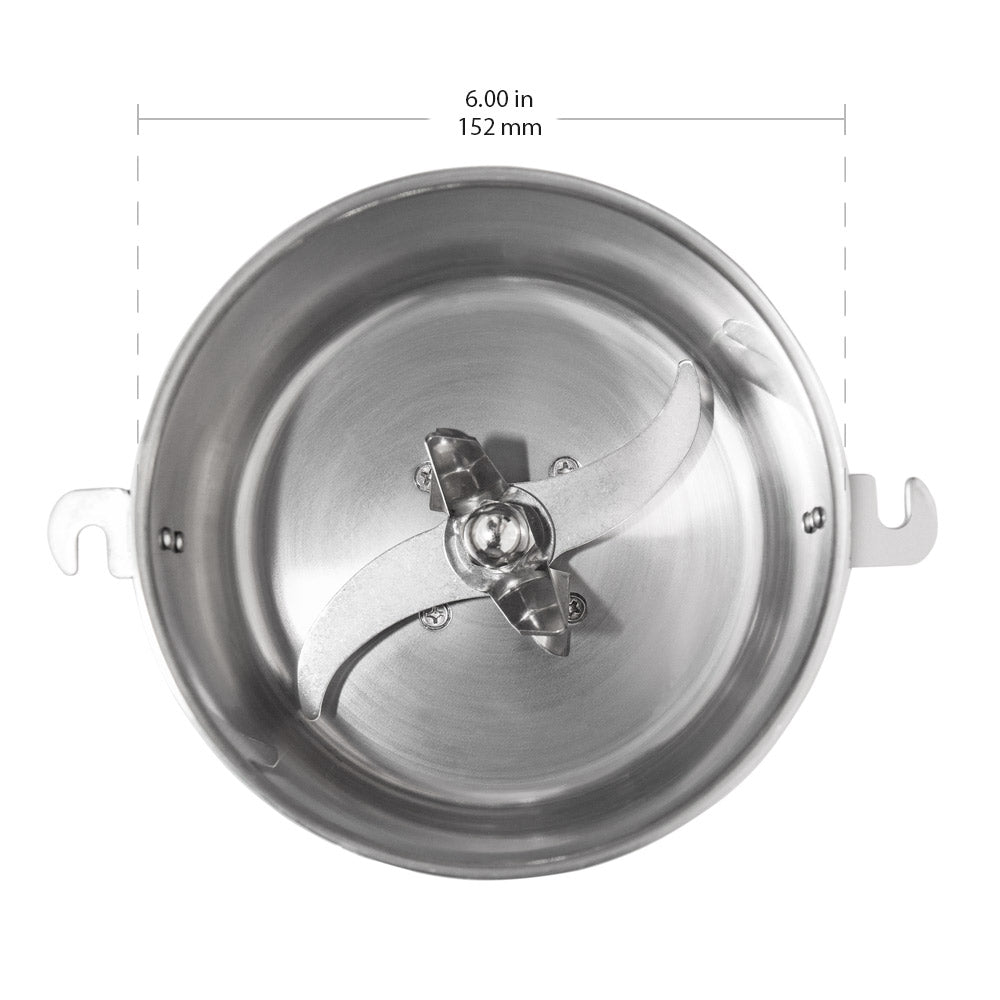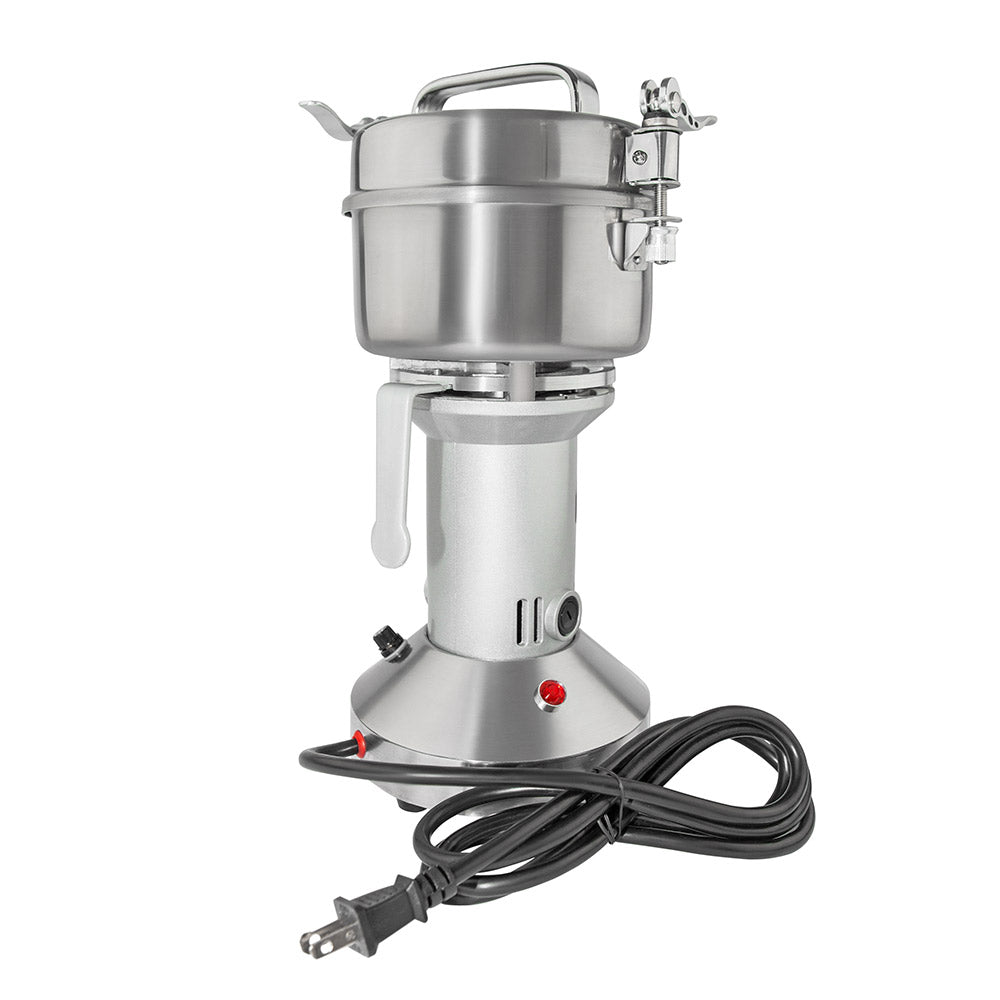 A-V100 Grain Mill Grinder - High Speed Multifunction Grinder Machine | Electric | Vertical Pulverizer | 100 gr | 110V
Vertical type Grain mill grinder for all types of grains
Make use of this convenient electric grain mill grinder designed for grinding wide-range different sorts of grains and materials. This commercial powder machine is getting extremely popular all over the world because of its high efficiency and excellent results. Mill the high volumes of grain to make flour and recipes incredibly easy
Convenient powder machine for fast graining
It's time to produce excellent flour and grind the grains efficiently! This grain and seed pulverizer gives you the flexibility and features to create natural flour whenever you want. Mill the grains to make flour and recipes that will surely be free of chemicals and will keep all the nutrition and vitamins in the whole grains.
Commercial use ready
Not only this grain mill grinder is commercial use ready and can support high volume, it will grind huge quantities and keep all the flavour and health benefits of the whole grains. With its high-speed powder machine, grinding high volumes of grain quickly is a reality. Use it in your restaurant, hotel, bar, food store. Alternatively, use at home to grind like a pro!
Exquisitely designed & efficient
The mill grain grinding process is flawless because of the beautiful & highly functional design of the mill grinder. It's efficient too, with electricity-saving capabilities because of the pulverizer can achieve the rough and fine power within three seconds to two minutes.
Universal & helpful
Keeps all the health benefits from vitamins and nutrition and is very universal. Although it can be used to mill grain for flour, it can also be used to grind grains, beans, lentils, E-gelation, olibanum, roots and much more. This enables to never waste materials or mix colours and flavours.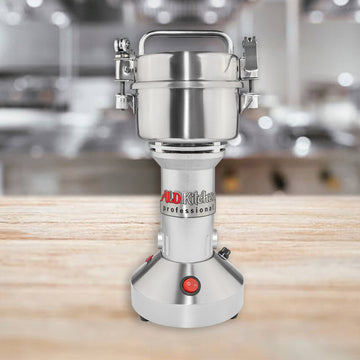 Why this Grain Mill Grinder?
✪ SIMPLE USE: Buckle structure with PP plastic handle, rotary firmware and loose adjustment make this pulverizer extremely easy to operate.

✪ OVERLOAD PROTECTOR: the overload protector prevents the motor of grain mill grinder from being burnt out, which provides the machine a long service life

✪ VERSATILE & EASY TO CLEAN: The rough, potent & fine power, makes this pulverizer reliable for grinding wide-range different sorts of grains and materials. Small, light & compact design, very easy to clean and maintain.

✪ KEEPS THE BEST: With its efficient design & high quality built, the grain mail grinder will keep all the vitamins and nutrition in every batch of grain.
SPECS: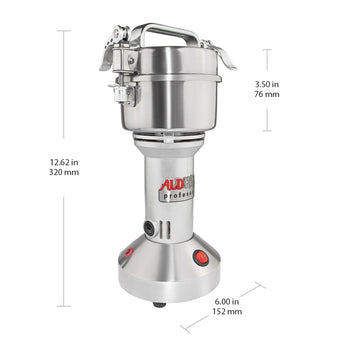 model:

A-V100

machine size:

12.62" x 6"

material:

201 Stainless steel

voltage:

110V

machine weight:

3.0 lb

body type:

Vertical type

control type:

Manual

speed:

28000 r/min

materials:

201 Stainless steel

power kw amp :

850 W (7.72 amp)

cooking time:

5 minutes

capacity:

100g

productivity:

Fineness 70-300 mesh

timer setting scope:

Interval 5 mins
Reviews and Questions