A-S200 Food Grinder | High-Speed Grain Mill Grinder | Stainless Steel | Swing Type | 200G | 110V
Swing-typed Mill for all kinds of seeds
Try this handy electrical grain mill produced for grinding a variety of classes of seeds and stuff. This trading mill apparatus is becoming very famous all around the world, thanks to its upper effectiveness and perfect produce. Levigate the large formats of grain to produce flour and powder with ease.
Convenient powder machine for fast graining
Commercial use ready
The high speed of this kitchen grinder together with its volume makes this machine suitable for home and commercial use. Keeping all the benefits of the whole grain, this grinder is a helpful kitchen assistant if you want to serve healthy and delicious food.
Universal & helpful
This swing type mill grinder turns into powder grains and spices. It can also be used to pulverize beans, lentils, E-gelation, roots, and much more. The machine enables you to never waste materials and experiment by mixing the colors and flavors.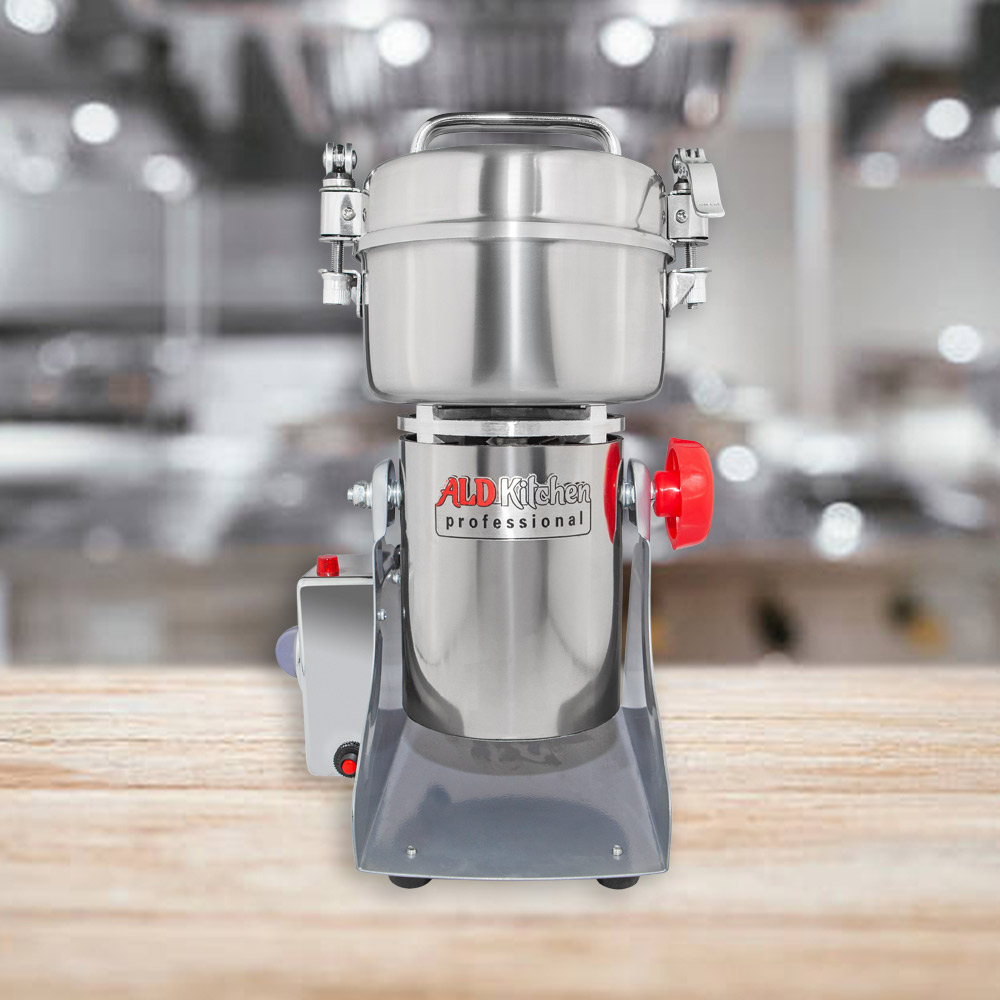 Have a look at the advantages of this Grain Mill Grinder!
✪ SIMPLE USE: to get the right amount of freshly grained powder just swing the upper part of the grinder

✪ OVERLOAD PROTECTOR: the overload protector averts the motor of grain mill grinder from burning out

✪ EASY TO CLEAN: Small, light & compact design make this mill very easy to brush and keep up

✪ KEEPS THE BEST: With its high quality built, the grain mill grinder will keep all the vitamins in every batch of grain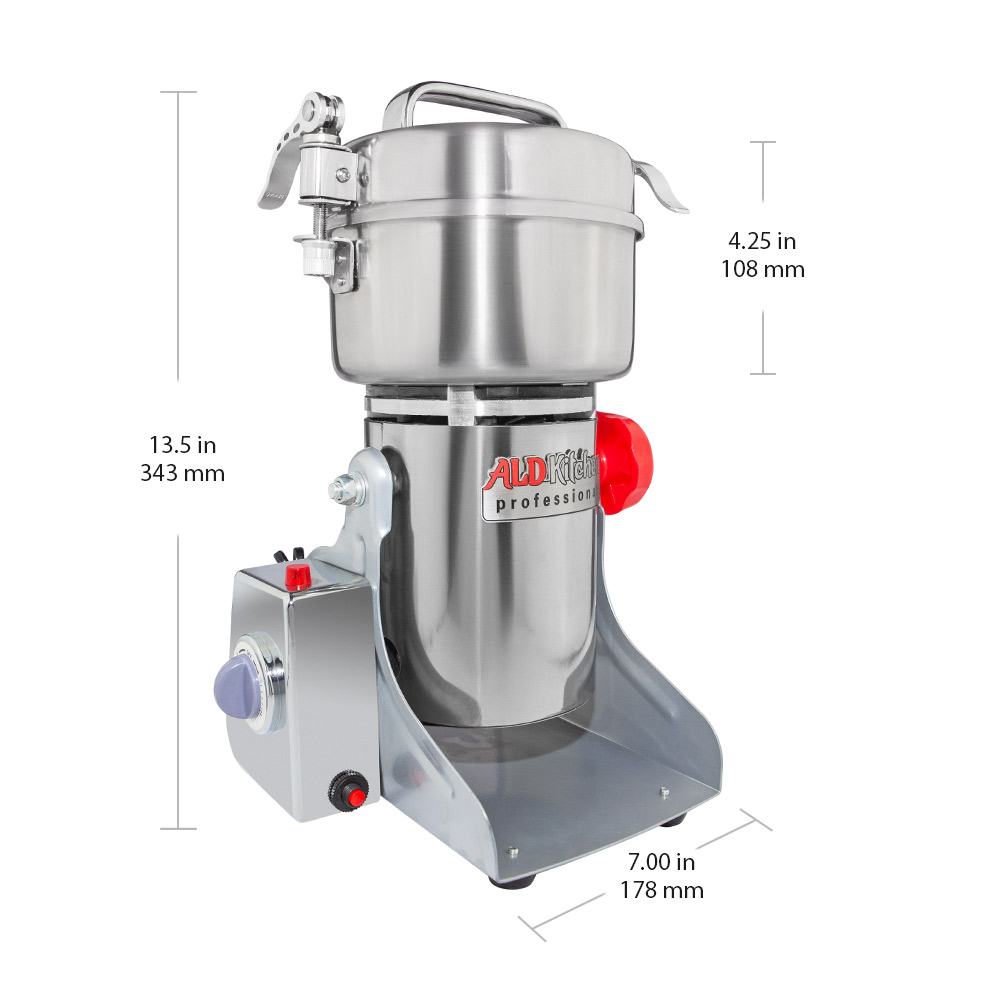 SPECS:
- Package size: 432*254*254 mm (17" x 9" x 9")
- Size: 343*178 mm (13.5" x 7")
- Bowl diameter: 152 mm (6")
- Bowl height with lid: 108 mm (4.25")
- Capacity: 200g
- Shipping weight: 4,8 kg (10,6 lb)
- Weight: 4,0 kg (8,5 lb)
- Material: Full stainless steel
- Voltage: 110V
- Power: 1300W
- Type: Swing type
- Frequency: 60 Hz
- Rotate speed: 25000 r/min
- Degree of grinding: 50-300 mesh
- Operating time: 5 minutes
- Interval time: 10 minutes